The richest celebrities in the world have earned their fame through their talent and tenacity. The celebrities who earn the most know how to capitalize on their popularity and become self-sufficient, starting their own companies and creating products they are passionate about.
Here are the 30 celebrities around the world who have the highest net worth. Are you curious to see who made the cut?
30. Will Smith
Will Smith has had such a versatile acting career and continues to stun us with his range in roles and talents. He started out in TV sitcoms and as a rapper and has become a highly successful celebrity with a net worth of $300 million. He's known for his roles in so many memorable films, including Independence Day and The Pursuit of Happyness.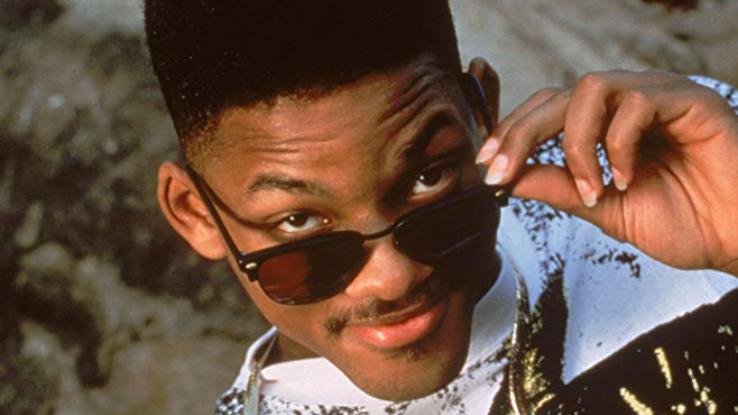 Smith can act in dramatic roles, such as in I Am Legend, as well as in action roles, such as in Hancock and the thriller Enemy of the State. Most recently, he has appeared in the live action version of Aladdin with the coveted role as the Genie. It was a tough act to fill in the void of Robin Williams, but critics have hailed his performance as the best thing about the movie.
29. Robert De Niro
Robert de Niro was born in 1943 and has had a long career as an actor, director and producer. He currently has a net worth of $300 million. He has won countless prestigious awards for his performances and productions, and he's best known for his serious performances in The Godfather series and Goodfellas.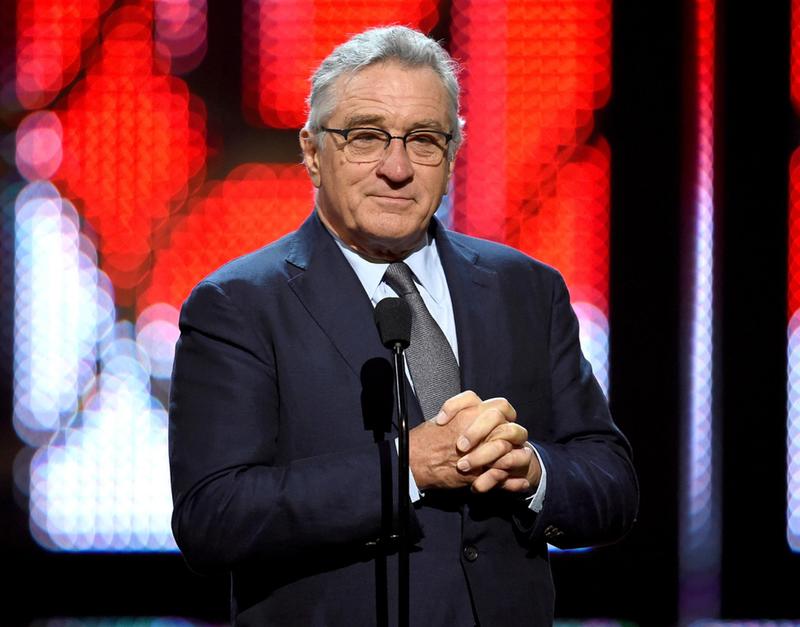 De Niro also surprised his fans by showing his talent in comedy in the hit film Meet the Parents. Today he enjoys his role as co-founder of TriBeCa Productions and owner of a couple of restaurants. He is also staying busy by taking on a role in 2019's The Joker, working alongside Joaquin Phoenix and Todd Phillips.
28. Brad Pitt
Brad Pitt has been a mainstay in Hollywood for many years now. HIs career is diverse as his acting range is vast. Audiences may remember him the most for his roles in great films like Interview with the Vampire, A River Runs through It, Legends of the Fall, Seven, 12 Monkeys and Fight Club. His net worth is $300 million.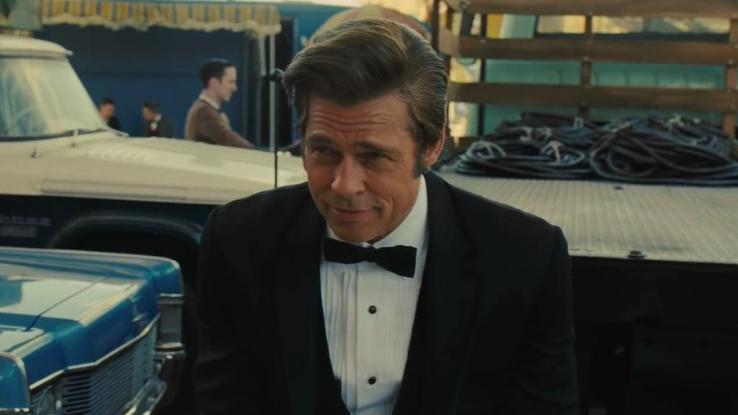 Pitt has also been named the world's most attractive man and has been a popular person of interest for tabloids. However, his relationship drama hasn't kept him down, as he continues to act in and produce amazing films. Recently, he starred in Fury, a highly successful film about World War II. 
27. Tom Hanks
Tom Hanks has starred in so many incredible movies, including Forrest Gump and The Green Mile, and has earned a net worth of $350 million. He started his acting career in the '80s in movies like Big and Splash. Later, he appeared in more serious films like Apollo 13, Cast Away and Captain Philips.
Hanks also collaborated with world-renowned film director Steven Spielberg to produce the hit movie Saving Private Ryan, which is hailed as one of the best war movies in the world. He has recently provided the voice for Woody in Toy Story 4 and will appear as Mr. Rogers in a biopic film to be released in late 2019.
26. Kim Kardashian
Kim Kardashian is the second oldest of the Kardashian-Jenner daughters and probably the most well-known in the family. She is a media personality, actress, model and businesswoman. The reality show that started it all, Keeping up with the Kardashians, brought her whole family to fame, and she was one of the more prominent figures on the show. Her celebrity has resulted in her net worth rising to $350 million.
She is happily married to Kanye West and they have four kids together. Recently, Kim stunned everyone with her creative water drop dress at the Met Gala, which reportedly took eight months to make!
25. Keanu Reeves
Keanu Reeves is probably best known for his role as Neo in The Matrix and his comedic role in Bill and Ted's Excellent Adventure. Though he had a few romantic roles in the 1990s and 2000s, like in Sweet November and A Walk in the Clouds, he can also crush it as an action star. In the 2010s, Reeves has been best known for his role as John Wick. His net worth is around $360 million.
In the summer of 2019, social media has been filled with memes of Keanu's iconic "walk" in the Netflix comedy Always Be my Maybe, proving that this successful actor is full of surprises and hasn't forgotten his comedic side. He also starred in 47 Ronin in 2013, which is one of the only movies that explicitly explores his Eurasian heritage.
24. Jackie Chan
Jackie Chan filled the void that Bruce Lee left behind in our hearts as we yearned for awesome martial arts action films. Over the years, people around the world fell in love with the way he could uniquely blend comedy with martial arts action, which appears in full bloom in Rush Hour films. Chan has a net worth of $370 million.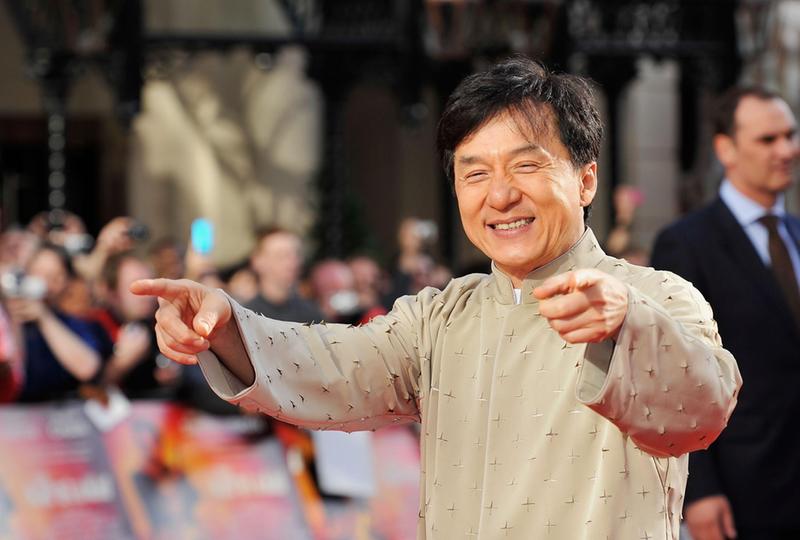 But Chan is more than just an amazing martial artist. He is also a prominent activist for the environment, which is evident in his remake of The Karate Kid, in which he takes time to explain the effect water heaters have on energy usage. He has also been working with EcoNova to promote their innovative water treatment technology. 
23. Clint Eastwood
Clint Eastwood is the ultimate face of spaghetti westerns and one of the most well-known American actors in the world. His net worth of $375 million comes from the high-grossing films in his long career as an actor and a producer.
Aside from starring in iconic westerns like Unforgiven, Eastwood is also known for producing great movies. Since 1967, he has owned Malpaso Productions, which has released films such as Million Dollar Baby, Letters from Iwo Jima and American Sniper. 
22. Amitabh Bachchan
Bachchan is another big name in Bollywood, and his appearance in any movie attracts plenty of viewers. Currently worth $400 million, his first big break was in the 1973 film Zanjeer, in which he deviated from his usual romantic roles to an angry character. In its time, it was a memorable and daring performance. Thereafter, he dominated the late 70s to mid-80s in high-grossing movies and became one of the most well-known actors in India.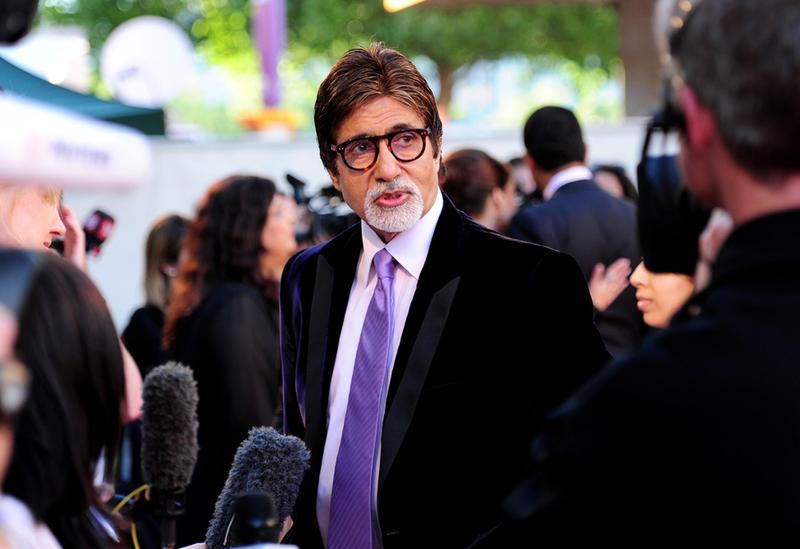 In the late '80s and early '90s, Bachchan experienced around a decade of career decline with a few flops, but then returned with determination as a film producer in the late '90s. He subsequently returned to acting as well after 2000. Since then, he has starred in many movies, even appearing with Shah Rukh Khan in the hit family drama Kabhi Khushi Kabhie Gham. 
21. Arnold Schwarzenegger
Arnold made his start in the entertainment industry as a humble bodybuilder with a dream. He has since become the muscleman that defined the '80s and '90s action star, starring in unforgettable roles in the Terminator series and in feel-good action/family movies. His current net worth is $400 million.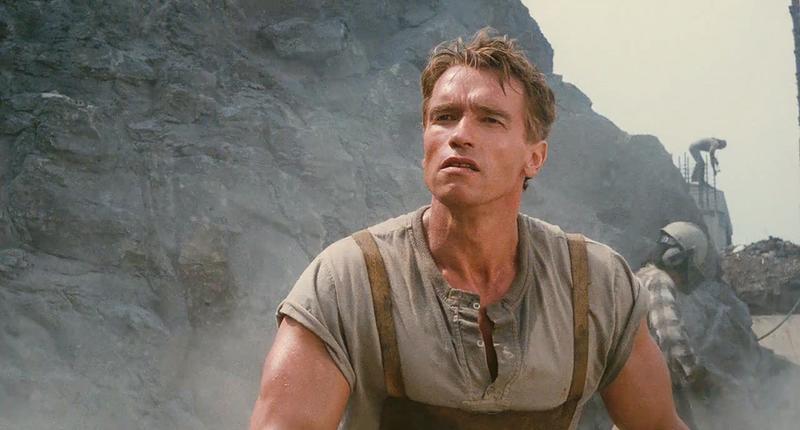 Arnold also proved himself to be a caring politician by becoming the Governor of California and pressing for green initiatives. His legacy is evident in the Golden State, as it has some of the most environmentally friendly laws enacted in the U.S. After his political career ended, Arnold returned to Hollywood to star in the Expendables series and the next installment in the Terminator series.
20. Shaquille O'Neal
O'Neal defined basketball in the '90s, as he dominated the court with his talent. Today, his net worth is around $400 million. The cult following surrounding his talent in basketball was so large that even the video game industry noticed. This resulted in the Sega Genesis classic Shaq Fu, which is an entertaining 2D fighting game.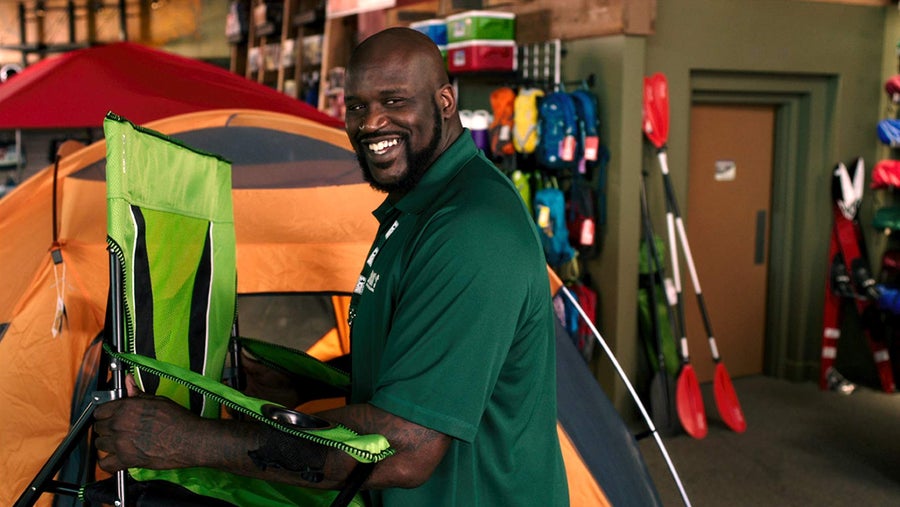 Though he has retired from playing basketball, Shaq continues to earn big bucks by using his experiences as an athlete. He is now a sports analyst on Inside the NBA on TNT. Although new stars have arisen on the basketball court, die-hard fans of basketball will always remember when Shaq was scoring point after point!
19. Adam Sandler
Adam Sandler's knack for comedy has ultimately led to him become one of the wealthiest comedians in the world. Starting out on Saturday Night Live, Sandler has been an actor, screenwriter, musician and producer, and has earned a net worth of $420 million.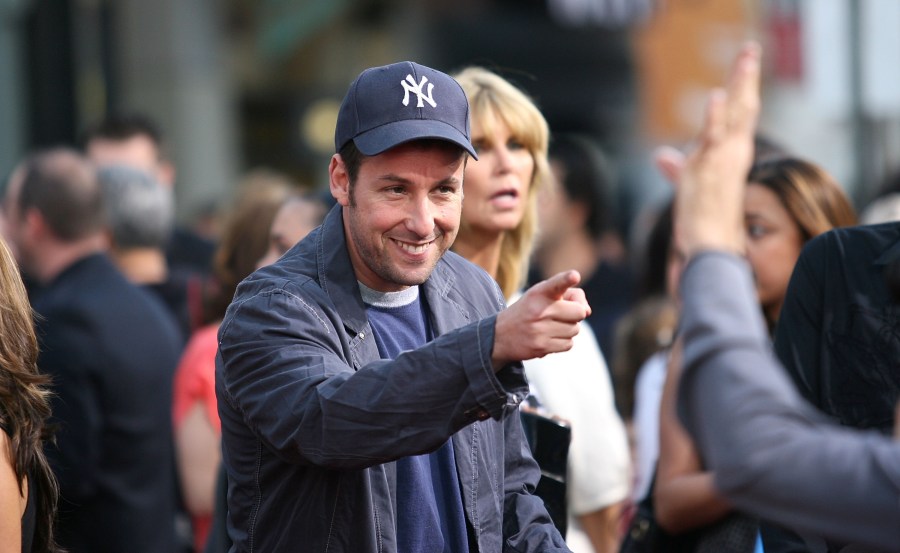 Some of his best-known movies are Airheads, Happy Gilmore, The Wedding Singer and Billy Madison. He has also appeared in countless cameos in other films and TV shows, such as Coneheads. Sandler also produces movies through Happy Madison Productions, which produced the comedy Deuce Bigalow: Male Gigolo. 
18. Mel Gibson
Mel Gibson is an iconic and versatile actor who has held leading roles in blockbuster films and has also been successful as a director. His current net worth is $425 million. His career is long and contains a diverse set of roles that have immortalized him in Hollywood. From his roles in Mad Max and Lethal Weapon, Gibson has been coined as an action star. He is also great at drama, especially in his role as William Wallace in Braveheart.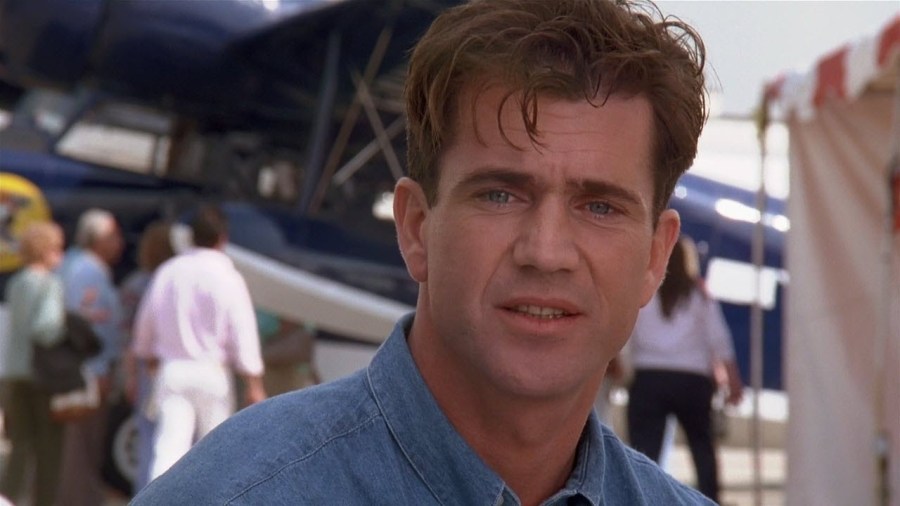 Later in his career, Gibson moved onto filmmaking in addition to acting. Two of his first well-known productions are The Passion of the Christ and Apocalypto. Following some controversies, Gibson came back with confidence through his production of Hacksaw Ridge, which took home two Academy Awards. He has been married to Rosalind Ross since 2014.
17. Roger Federer
Roger Federer has the honor of being the only Swiss citizen to make this list. He is a professional tennis player who has a staggering net worth of $450 million. Right now, the Association of Tennis Professionals has ranked him third in the world in men's singles tennis.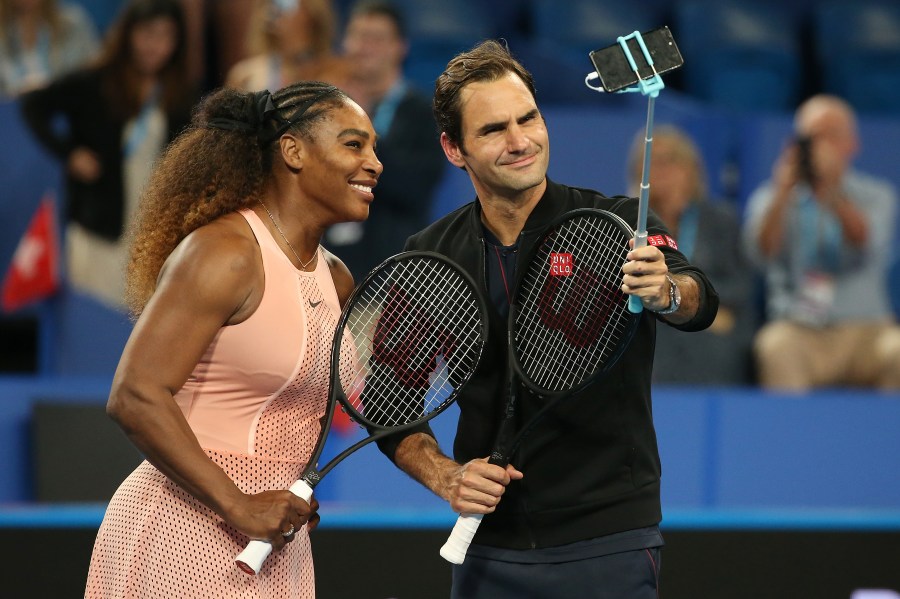 Being only 37 years old, Federer has plenty of time to become even more influential and well-known in the tennis industry. Through his prizes, public appearances and endorsements, he has been ranked first on Forbes' list of the "World's Highest Paid Athletes."
16. George Clooney
George Clooney is another popular actor and filmmaker who has a long career in both film and TV shows. He is worth $500 million and has won several awards, including two Academy Awards and three Golden Globe awards. His recent marriage to Amal Clooney, who is a human rights lawyer, made waves in the entertainment news world, and they have since become an iconic power couple among celebrities.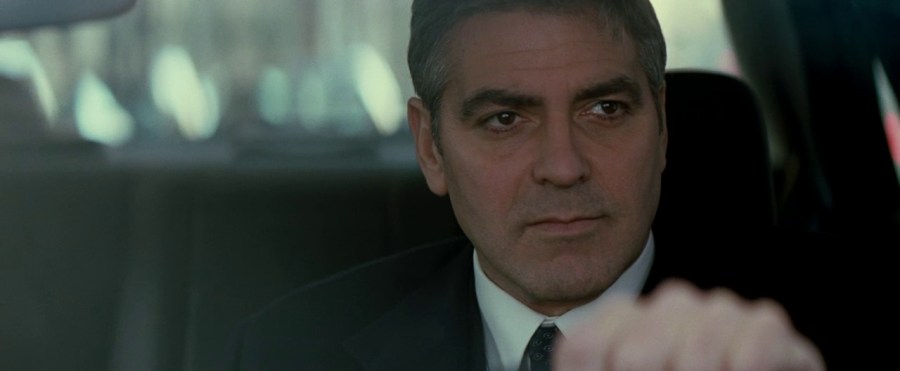 In terms of accolades, Clooney received one academy award for his performance in Syriana and another for co-producing Argo. He has even served as a messenger of peace for the UN in 2008 and is currently part of the UN Council on Foreign Relations.
15. Peter Jackson
Peter Jackson is a New Zealand-based screenwriter, film director and producer. He is currently worth $500 million and is most well known for producing The Lord of the Rings and The Hobbit trilogies. In fact, he used many beautiful locations in New Zealand to film both movies. Jackson's other films include The Adventures of Tintin and Mortal Engines.
Jackson owns the production company Wingnut Films and collaborates with other producers to make great films. Through his amazing filmography and vision as a producer, he has earned his star on Hollywood's Walk of Fame.
14. Tom Cruise
Tom Cruise has had a long career in acting and producing, having appeared in many hit films that contributed to his stardom. From his humble origins in the fantasy film Legend, Cruise has risen to massive celebrity status with a net worth of $570 million. Currently, he's the co-owner of Cruise/Wagner Productions, which is developing a screenplay that's based on Devil in the White City, a New York Times bestseller.
Cruise is not just famous for his roles in films like Top Gun and Mission: Impossible, he's also an interesting and controversial figure. His marriage to Katie Holmes and his interest in Scientology have generated countless news stories. But no matter what tabloids say, throughout the years, Tom Cruise has been a mainstay in the entertainment industry and is quite good at what he does.
13. Shah Rukh Khan
Bollywood is the next biggest entertainment industry aside from Hollywood, churning out movie after movie—each filled with fun songs and dance sequences. In this world, Shah Rukh Khan is the "Brad Pitt" heartthrob. He is currently worth $600 million and continues to act in many films.
Khan has appeared in countless movies as the charismatic hero and has grown significantly throughout his acting career, as he transitioned from the carefree romantic in 1995's Dilwale Dulhania le Jayenge to more mature roles in later films. His performances and charisma have left a mark in Bollywood, which wouldn't be the same without him.
12. Tyler Perry
Tyler Perry is probably best known for his character of Madea, who is one of his most iconic characters as a comedian. However, he is also a filmmaker and playwright and is the creative brain behind TV series like Tyler Perry's House of Payne. His current net worth is an impressive $600 million.
Perry is one of the celebrities who got a big boost in fame by teaming up with Oprah. In 2012, he formed a long-term partnership with Oprah's OWN Network, in which he created new shows like The Haves and Have Nots. He also engages in pursuits outside of the OWN network and has acted in popular movies like Star Trek and Gone Girl.
11. James Cameron
James Cameron is a Canadian filmmaker who is well-known for his blockbuster hits like Titanic and Avatar, which are among the highest-grossing films in history. Cameron appears consistently on lists of Hollywood's top earners, as he has a net worth of $700 million.
He was also the director for the original Terminator movie and its more popular sequel, Terminator 2, which was a landmark in special effects for its time. Currently, he plans on creating three Avatar sequels to be released in the years 2021–2027. He's also passionate about the environment and regularly speaks out about his views on global warming and the benefits of a plant-based diet.
10. James Patterson
James Patterson is another author to make it onto this list. He has sold more than 300 million copies of his books and has written many hit TV series, including Alex Cross, Michael Bennett, Women's Murder Club, NYPD Red and Private. His net worth is around $800 million.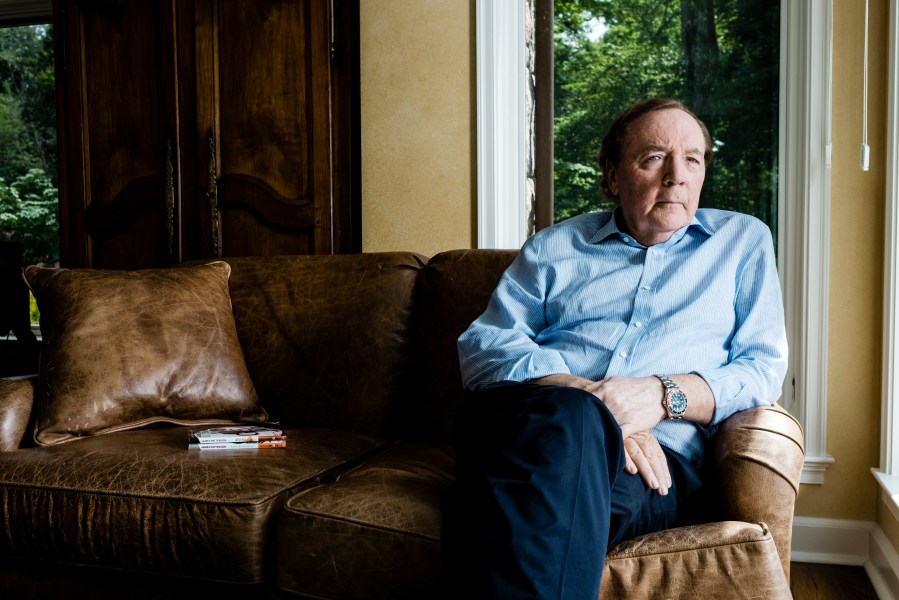 Patterson uses his wealth to benefit others and has become a well-known philanthropist. For example, in 2005 he founded the James Patterson PageTurner Awards, which donated over $100,000 to individuals and organizations to promote reading. He then created ReadKiddoRead, which guides parents on the best book choices for their kids.  
9. Tiger Woods
Tiger Woods is one of the most talented golfers ever seen, wowing us with uncanny holes in one and his breaking of many golf records. His major winnings and side earnings in advertisements and other special appearances have contributed to his current net worth of $800 million.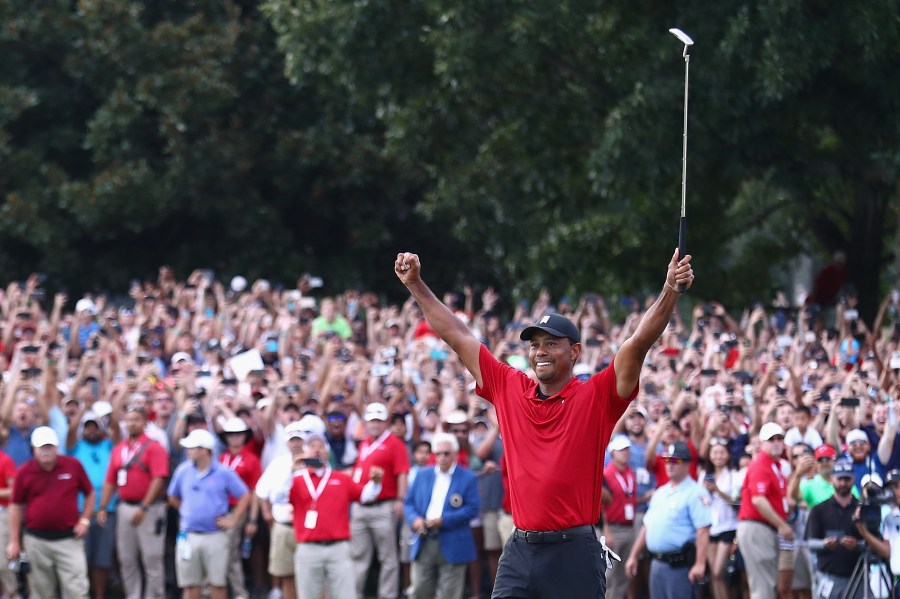 Tiger Woods is proof that even after a scandal, it's possible to get back in the game. He most recently had a comeback victory at the Masters Tournament this year, which became his 15th major tournament win in his professional golfing career. The golf club manufacturer TaylorMade is now promoting the hashtag #neverdone in relation to Wood's resilience.
8. Kylie Jenner
We were first introduced to Kylie Jenner in 2007 on Keeping up with the Kardashians. Little did we know that years later, the youngest of the Kardashian clan would become the richest in her family. Kylie's brand, Kylie Cosmetics, has been a big hit and has helped her become a billionaire.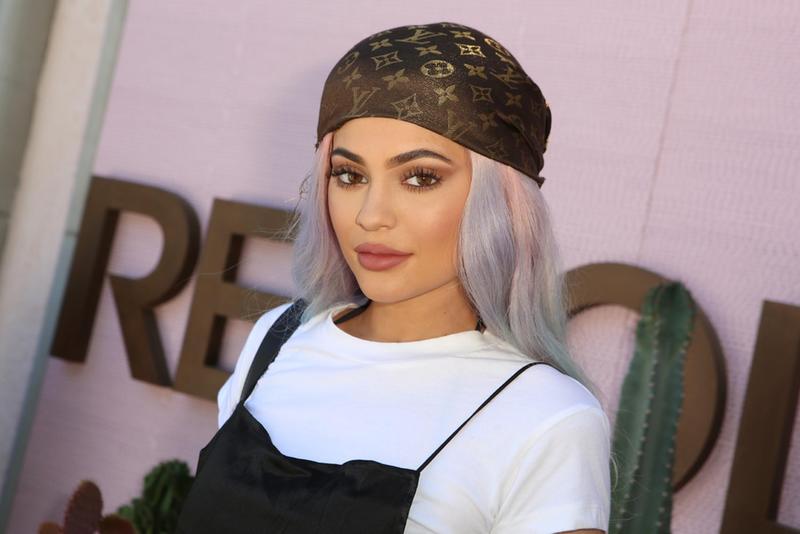 She's still only 21 years old, so she has plenty of opportunities ahead of her to grow and become an even more wealthy and influential celebrity. She starred in the reality show Life of Kylie and recently launched Kylie Skin, her own skincare line, whose sets completely sold out in June 2019.
7. Jerry Seinfeld
Jerry Seinfeld wears many hats as a writer, producer, comedian, actor and director. However, to the general public, he is probably best known for his leading role in the show Seinfeld, which has given us too many great memes to count.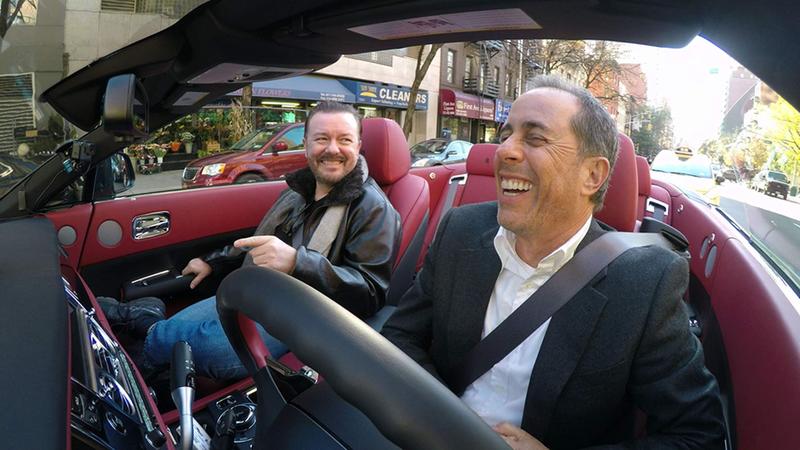 Jerry Seinfeld has well earned his net worth of $950 million through a variety of means, such as stand-up performances, appearing in advertisements and his years of acting in Seinfeld. Today, he is recognized as one of the world's highest paid comedians and enjoys the married life with his wife, Jessica Seinfeld.
6. David Copperfield
David Copperfield has been stunning us with his amazing magic tricks for decades. From putting on large live shows to television specials, he has become Forbes most commercially successful magician in history, having earned more than 21 Emmy awards during his career.
Copperfield's brand has grown to make him worth a staggering $1 billion. This is a valuable lesson: your passions, whatever they are, can be the key to your success. Cheers to David Copperfield to being the only magician on the list! 
5. J.K. Rowling
From a struggling single mom with a pen and a dream of becoming England's wealthiest woman, J.K. Rowling is proof that dreams can come true with a lot of determination. After receiving 12 pitch rejections from publishers, she finally landed a deal for Harry Potter. The rest is history. Her book sales took off, which led to movie deals and book-related product sales, all of which have earned her a net worth of $1 billion.
Rowling has also engaged in other creative pursuits, such as her book, Fantastic Beasts and Where to Find Them, which recently made it to the big screen. She is now an influential voice in the U.K. and around the world and has the time and freedom to do what she loves. 
4. Michael Jordan
Michael Jordan is hailed as one of the most talented basketball players in the world and has used his celebrity wisely to venture into film and business. He is currently worth $1.7 billion and is the owner of the Charlotte Hornets and a chairman of the NBA.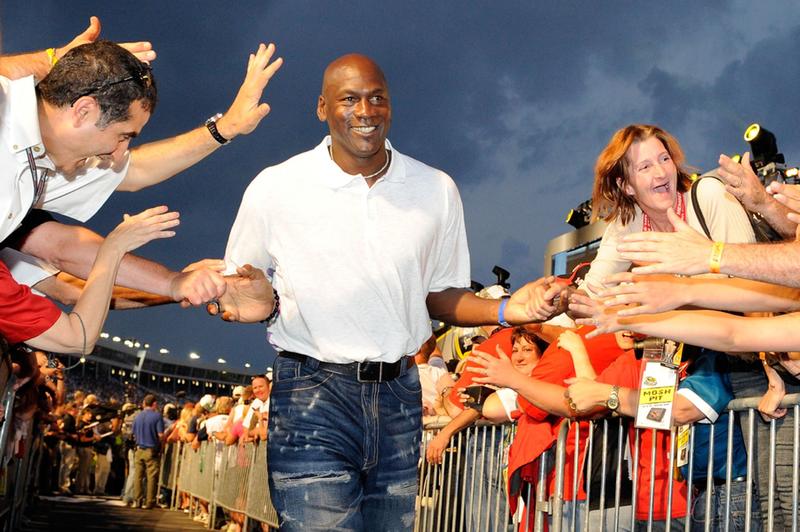 People who grew up in the '90s fondly remember Jordan scoring point after point during games and even starring in the 1996 hit movie Space Jam, which still has a cult following today. Michael Jordan's 15 seasons of basketball give him ample experience to manage affairs within the NBA and the Charlotte Hornets, while also steadily contributing to his net worth.
3. Oprah Winfrey
Not only is Oprah the richest woman in the world, she's also a business owner, actress and a major influencer in basically everything. Whatever Oprah breathes on becomes a hit. She is worth an incredible $3.2 billion and is an inspiration to millions of women across the world.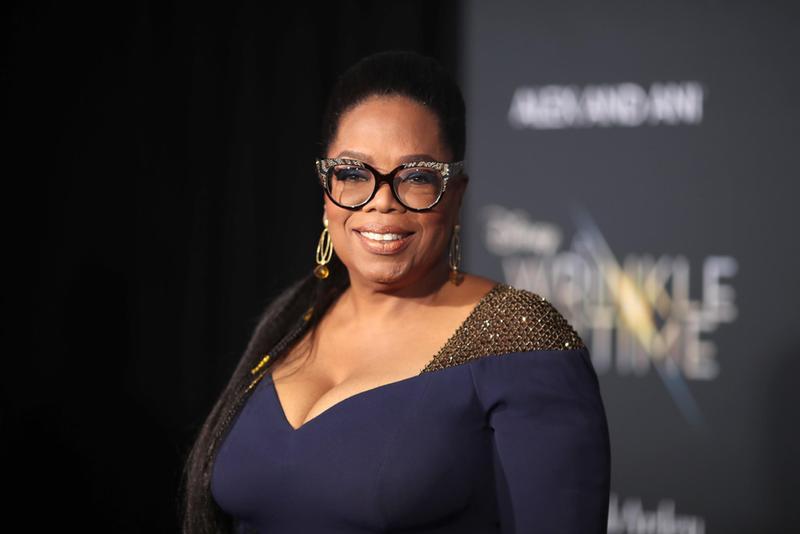 Oprah has overcome incredible odds. Her big break came after she became the television host of Oprah, which became one of the most popular talk shows in American history. She continues to make waves with Oprah Magazine and as the founder of OWN Network, where she has given opportunities to new celebrity figures, many of which have become stars of their own, such as Dr. Oz.
2. Steven Spielberg
Hollywood would not be the same without Steven Spielberg's influence. All of the high-grossing films he has directed over his career have earned Spielberg an incredible net worth of $3.7 billion. His iconic films, such as E.T., Jurassic Park and Back to the Future, contribute to the New Hollywood era and nurture deep feelings of nostalgia for fans worldwide. His other famous films include Schindler's List, Hook, Lincoln and Ready Player One.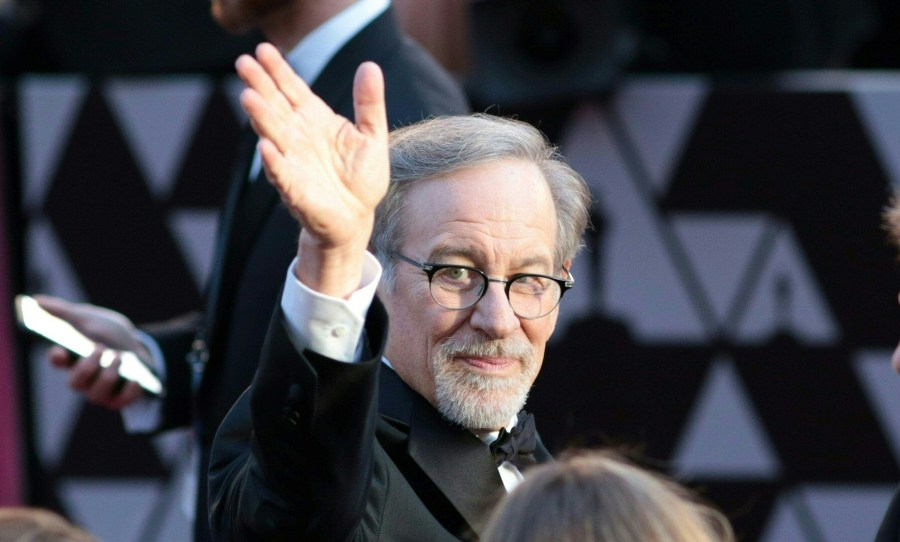 Spielberg's wealth is the result of his incredible vision and versatility as a filmmaker. He is currently working on a new version of West Side Story to be released in December 2020, which is sure to draw in many fans.
1. George Lucas
George Lucas, American entrepreneur and filmmaker, has had his hand in nearly everything that modern pop culture considers iconic. Star Wars and Indiana Jones are his two most well-known endeavors. Recently, Lucas helped direct a scene in the premiere of Season 8 of Game of Thrones, one of the most widely watched season premieres in history.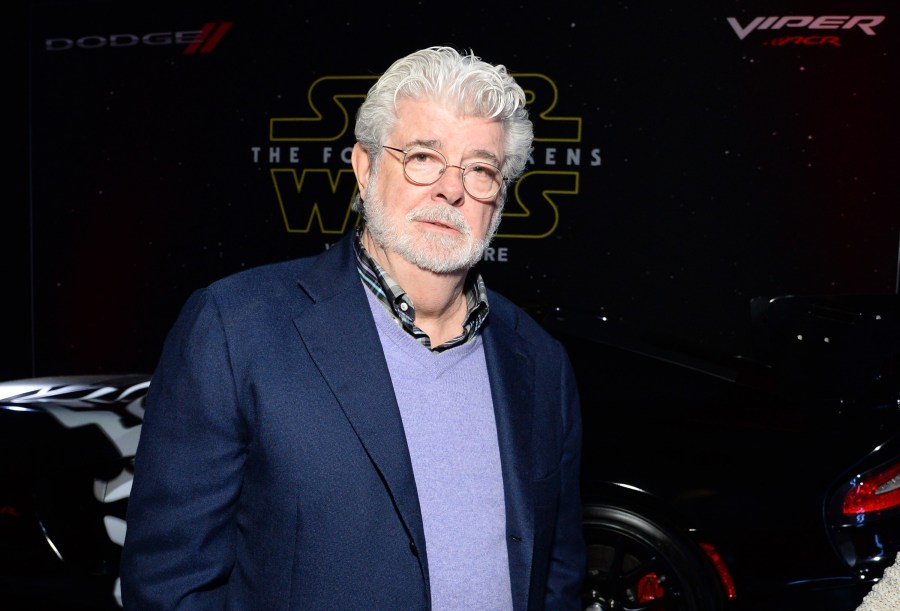 Lucas is worth a staggering $5.5 billion, which he has well earned from his vision as a director. He is also the founder of Lucasfilm, LucasArts and Industrial Light & Magic. With this net worth, it's easy to say that Lucas is enjoying his semi-retirement in comfort.