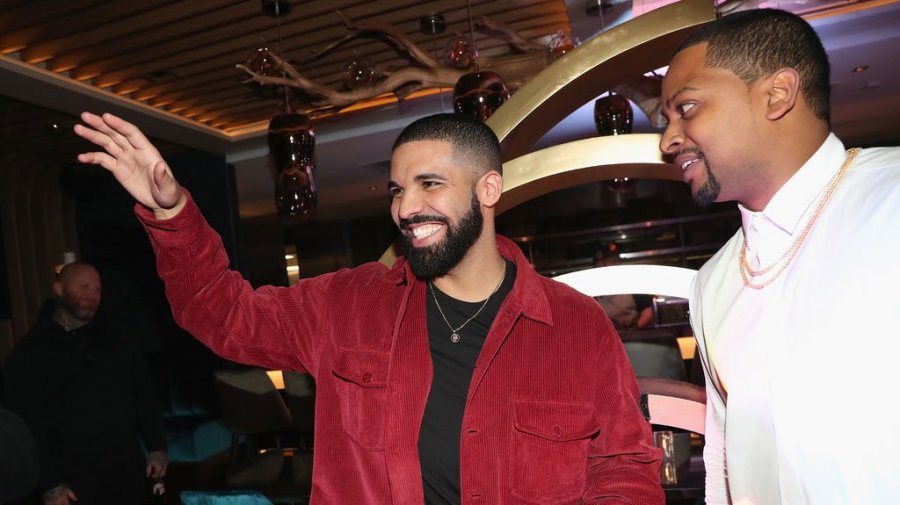 If you've been itching to try a new restaurant, you might want to put a celebrity-owned restaurant at the top of your list. Some of your favorite stars are restaurant owners, including Danny Trejo, Celine Dion and Joey Fatone.
Here are 30 celebrity-owned restaurants you must try. From the cuisine to the ambiance, each of these hot spots rocks the restaurant world.        
Ludacris: Chicken + Beer
What's a better combination than chicken and beer? The hip-hop artist and Hollywood actor, Ludacris, best known for hits like Stand Up and Monkey Maker, opened Chicken + Beer in 2017. Chicken + Beer is named after his successful 2003 album.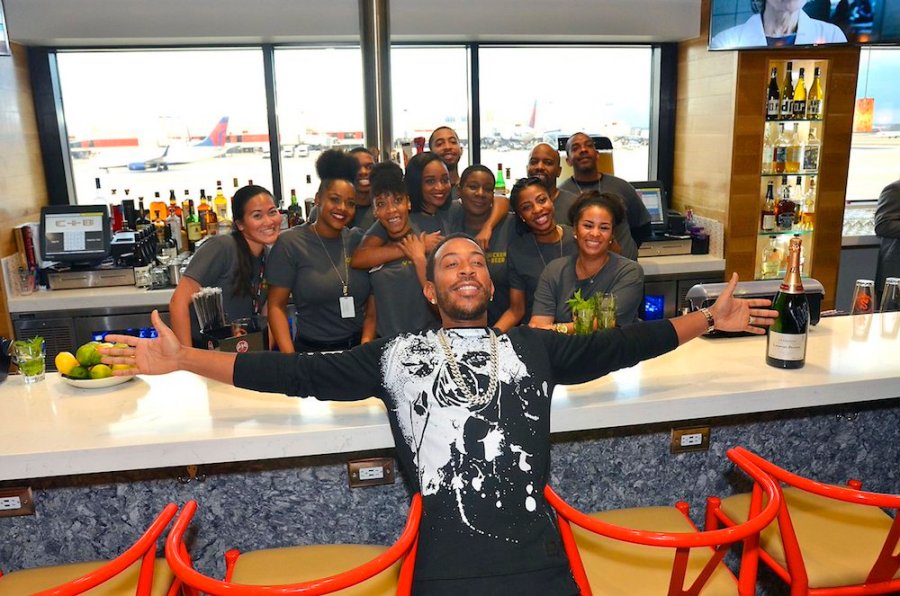 Located in Atlanta's Hartsfield-Jackson International Airport, Chicken + Beer serves Southern-style comfort food and locally sourced beer. Does the restaurant live up to its hype? Yes! Fans say travelers don't need to leave the airport for tasty food when Chicken + Beer is there. Not only is the food great, but the service is excellent. Many supporters hope Ludacris will open another Chicken + Beer outside of the airport. 
Danny Trejo: Trejo's Coffee and Donuts
Danny Trejo is known for often playing the villain or antihero in movies. His most notable films include Desperado and the Spy Kids series. Many of Trejo's characters in Robert Rodriguez movies are skilled with knives, including the character Navajas (Spanish for blades) in Desperado and Cuchillo (Spanish for knife) in Predators. Although Trejo portrays intimidating characters, he's actually one of the nicest actors in Hollywood.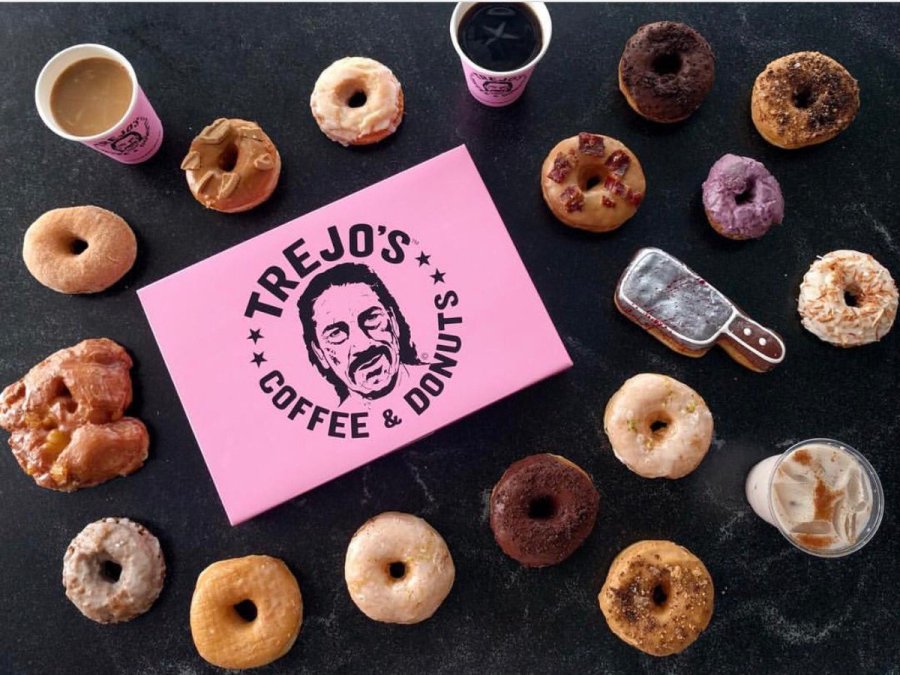 Trejo's food empire just keeps getting bigger. In 2016, he opened Trejo's Tacos, which became one of the hottest restaurants in Los Angeles. The Los Angeles Times featured Trejo's rainbow cauliflower tacos in its list of "10 favorite recipes of 2017." Next, Trejo's Cantina and Trejo's Coffee and Donuts went live in 2017. Trejo's restaurants are vegan and vegetarian friendly. At Trejo's Coffee and Donuts, customers can order tasty treats like the Vegan Coco Loco donut or the Classic Glazed and Chocolate topped donut.
Channing Tatum: Saints & Sinners
One of the best spots on Bourbon Street in New Orleans is overseen by actor Channing Tatum. Fun fact: Saints & Sinners donates its profits to charities that help feed families and children around the world. The amazingly fresh creole, Cajun and American dishes at Saints & Sinners keep customers coming back. First timer? Visitors suggest ordering the Crawfish boil and the Crawfish pie.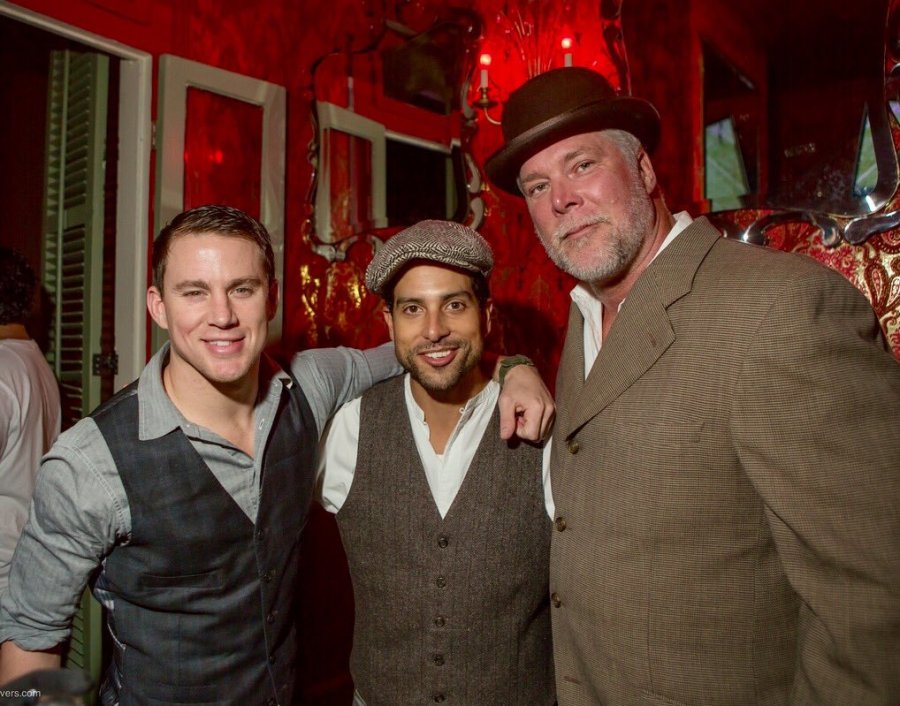 Many fans say they love the food as much as the ambiance. The dim lighting and music put customers in a relaxing mood. On the balcony, patrons enjoy a view of charming Bourbon Street. The vibe picks up when the DJ plays hip-hop, so it's no surprise if you find yourself dancing at Saints & Sinners. 
Ayesha Curry: International Smoke
Many people know that Ayesha Curry is married to basketball superstar Stephen Curry. However, did you know Ayesha is also a best-selling cookbook author and owner of the popular restaurant, International Smoke? Located in San Francisco, International Smoke specializes in flavorful BBQ that's fired and grilled to perfection.
If you're looking for a warm, welcoming and intimate environment, International Smoke is an excellent choice. The dining room features cozy booths and candle displays attached to the walls. Many celebrities visit International Smoke when they're in SF, including former U.S. President Barack Obama, who had a meal there on President's Day in 2019.
Mark Wahlberg: Wahlburgers
Wahlburgers isn't your ordinary burger joint. In fact, Wahlburgers is owned by actor Mark Wahlberg and his brothers, Paul (the head chef) and Donnie (a New Kids on the Block member). The original Wahlburgers opened in 2011 in Hingham, Massachusetts, a town close to Boston. Fans loved the restaurant so much that the brothers expanded and opened over 30 locations across the U.S.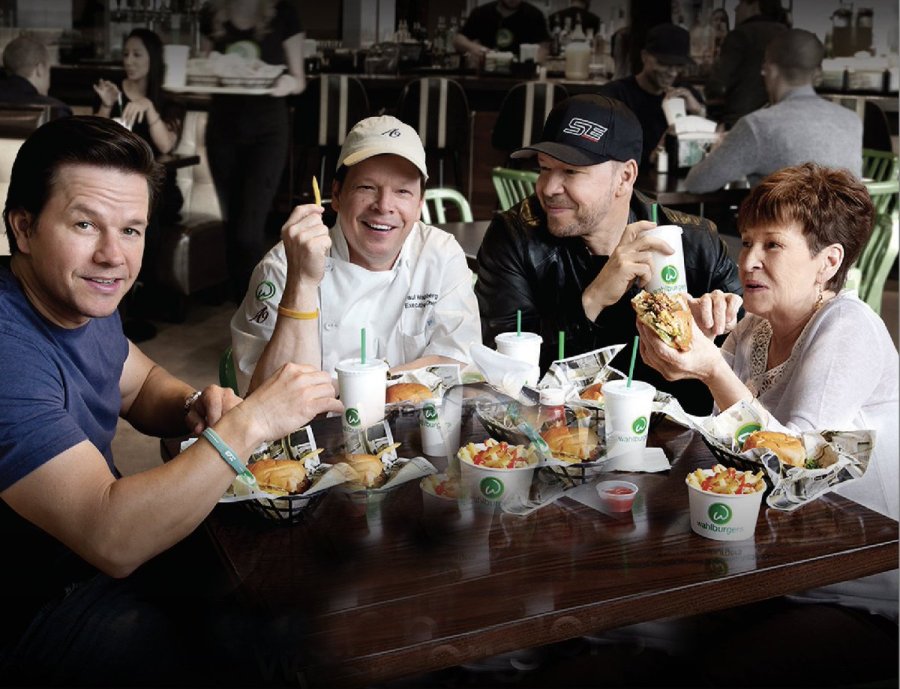 The restaurant became so successful that A&E launched a reality television series called Wahlburgers in 2014. Featuring the Wahlberg brothers, their childhood friends and family, the show captures life at Wahlburgers and people sharing great moments with food. Today the show is in its 10th season. 
Jay-Z: 40/40 Club
Hip-hop artist and billionaire Jay-Z, best known for hits like Big Pimpin' and 99 Problems, owns the extravagant 40/40 club in New York. The club's name was inspired by a record set by four baseball players: Jose Canseco, Barry Bonds, Alex Rodriguez and Alfonso Soriano. Each of the iconic baseball players hit 40 home runs and stole 40 bases in only one season.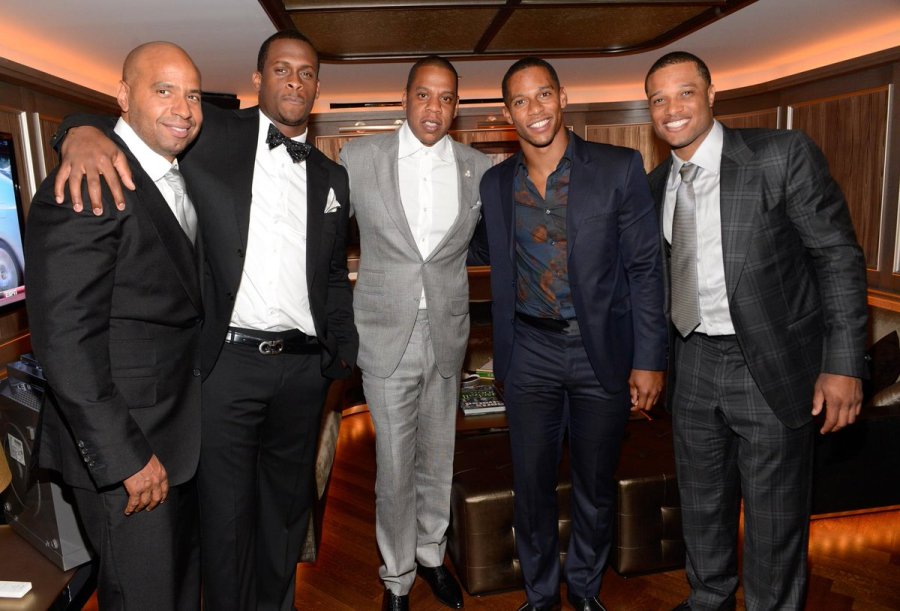 Jay-Z set up the club like money ain't a thang. 40/40 includes an all-American sports bar and lounge that features a combination of a lavish New York City penthouse with the allure of courtside seats at a championship game. Plus, no one can miss the 18-foot tall illuminated champagne tower right in the middle of the bar. 
Robert De Niro: Nobu
If you asked Robert De Niro fans what he was famous for, they'd tell you that De Niro starred in awesome movies like Taxi Driver and The Godfather: Part II. Fans will also say that he's a wealthy businessman who co-founded Nobu, an upscale Japanese-Peruvian fusion restaurant.
In 1994, De Niro, celebrity chef Nobuyuki Matsuhis and film producer Meir Teper opened the first Nobu in New York's Tribeca. Since then, the three restaurateurs have opened 39 restaurants and eight luxury hotels across the world, including Tokyo, Manila, Budapest, Milan, Mexico City and Dubai. Can you say goals?
Francis Ford Coppola: Cafe Zoetrope
The Godfather film series director, Francis Ford Coppola, put a lot of thought into Cafe Zoetrope, a wine bar and restaurant that resembles a Roman Trattoria. Inside Cafe Zoetrope, Coppola family memorabilia and Hollywood photos cover the walls. Many of the restaurant's dishes are Coppola's own recipes.
Nestled in the heart of San Francisco's North Beach, Cafe Zoetrope evokes a European ambiance. When travelers explore North Beach, they can't miss the iconic Sentinel building, where the charming restaurant is located. Cafe Zoetrope offers guests authentic Italian cuisine and wine.
Toby Keith: Toby Keith's I Love This Bar & Grill
Who would've known that Toby Keith would open a restaurant with a name inspired by his 2003 single, I Love This Bar? In 2005, Toby Keith launched the first I Love This Bar & Grill in his native state, Oklahoma. Since then, he's opened locations in Las Vegas, Denver and Mesa.
The restaurant serves American cuisine with an emphasis on Southern food, and includes a lively bar scene with musical performances from local artists. Sometimes, guests receive a special visit from Keith himself. Keith is a popular country singer and songwriter, well known for hits like Should've Been a Cowboy and How Do You Like Me Now?!. He's also an actor and record producer.
Susan Sarandon: SPiN
Hollywood actress Susan Sarandon is no stranger to business ventures. You can thank Sarandon for creating the ping pong social club, SPiN. The first SPiN location opened in New York, followed by venues in San Francisco, Chicago, Austin, Seattle and Toronto.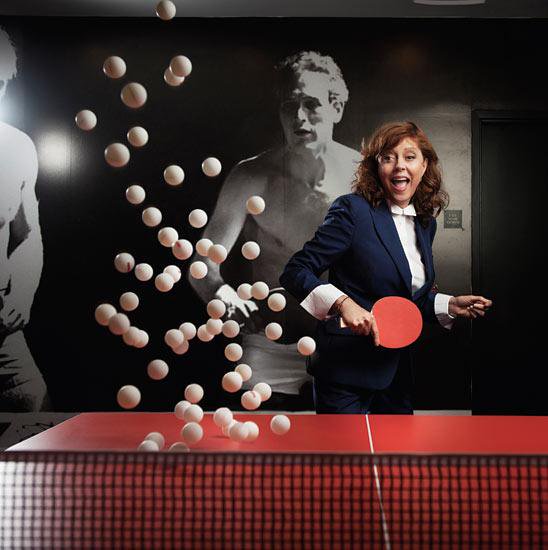 SPiN welcomes customers to reserve ping pong tables and pay by the hour to play or purchase a membership. Everything about this place is delightful, from the full bar with creative cocktails to the food made with fresh, local ingredients. Many celebrities including Vincent Gallo, Topher Grace and Soo Yeon Lee have visited SPiN. 
Joey Fatone: Fat One's
Prepare to be wowed by Fat One's Dogs, founded by Joey Fatone (a former member of the popular '90s boy band, NSYNC). After his NSYNC career, Fatone appeared in many shows and movies, including My Big Fat Greek Wedding and My Family Recipe Rocks.
In 2017, Fatone launched the hot dog stand, Fat One's Dogs, at a mall in Orlando, Florida. Today, Fat One's is a food truck. If you're not a fan of Fat One's, The Angelo hot dog topped with a whiskey infused bacon onion jam, jalapeno, house-made aioli and served with a side of flat fries will change your mind and make you #TeamFatones.
Kathleen Edwards: Quitters Coffee
Canadian singer-songwriter Kathleen Edwards used to constantly joke that she was going to take a break from music to open a coffee shop. In 2014, Edwards turned that joke into reality when she created Quitters Coffee in Stittsville, Ontario. Quitters Coffee is a café by day, and a local bar and live music venue by night.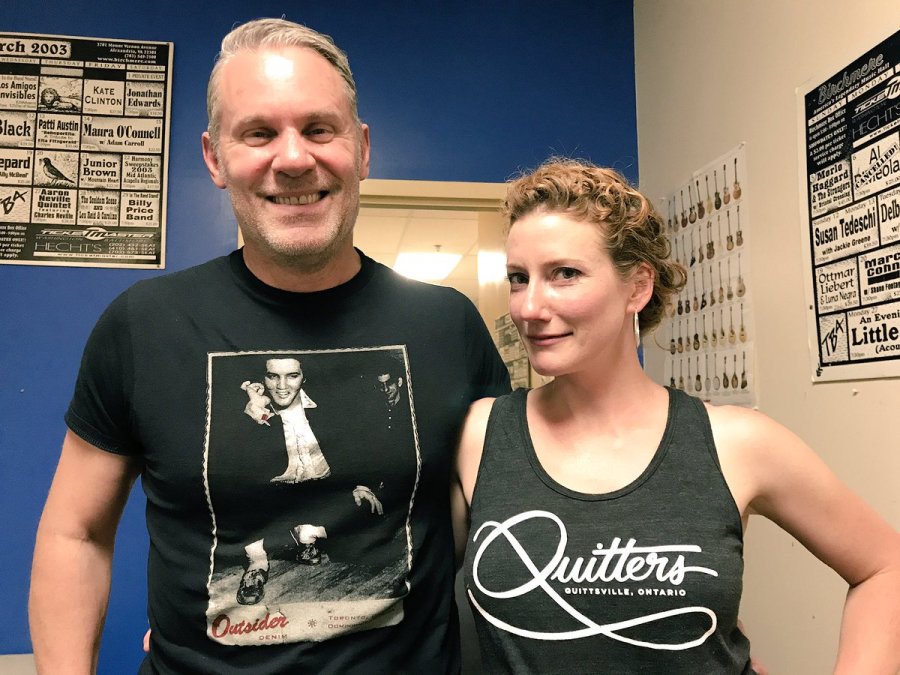 Edwards offers family activities and sweet treats to bring residents together at Quitters Coffee. The café encourages guests to play board games or attend late night trivia on Saturdays. Locals and out-of-towners describe the café's atmosphere as comfortable, warm and welcoming. Who can resist a fantastic place like Quitters Coffee?
Sandra Bullock: Walton's Fancy and Staple
Stop by Walton's Fancy and Staple to admire the flowers and stay for an espresso drink. Believe it or not, Walton's Fancy and Staple is a bakery, coffee shop, sandwich counter, flower shop and gift store. Need flowers for your mom or a quick pick-me-up? This hot spot has it all.
According to the Austin Chronicles, Sandra Bullock financially supports Walton's Fancy and Staple. Bullock is an actress who stole America's heart after starring in Miss Congeniality and Speed. No plans for April 25th? Miss Congeniality fans say going to Walton's Fancy and Staple would be the "perfect date."  
Gloria Estefan: Larios On The Beach
In Miami, Florida, people are united by their love of Larios On The Beach, owned by Gloria Estefan and her husband, Emilio. Gloria's grandmother always dreamed of having her own restaurant, so in honor of her grandmother's dream, Gloria and her husband opened Larios On The Beach in 1992. The Estefans are known for featuring their Cuban heritage through their music and restaurants.
The restaurant's location, food and creative cocktails offer guests a fabulous dining experience. Fans mentioned that items on the menu caught their attention, including the tasty and award-winning Lechon Asado. Larios On The Beach notes on their website that the restaurant is perfect for holiday parties, birthday parties and banquets.
Lisa Vanderpump: Villa Blanca
Romantic, check. Stylish, check. Villa Blanca is one of the most popular restaurants in Beverly Hills. The beautiful restaurant puts a spotlight on Mediterranean food, and is a great place to catch Hollywood stars walking by. Impressed guests praise Villa Blanca for its spacious patio and alluring decor.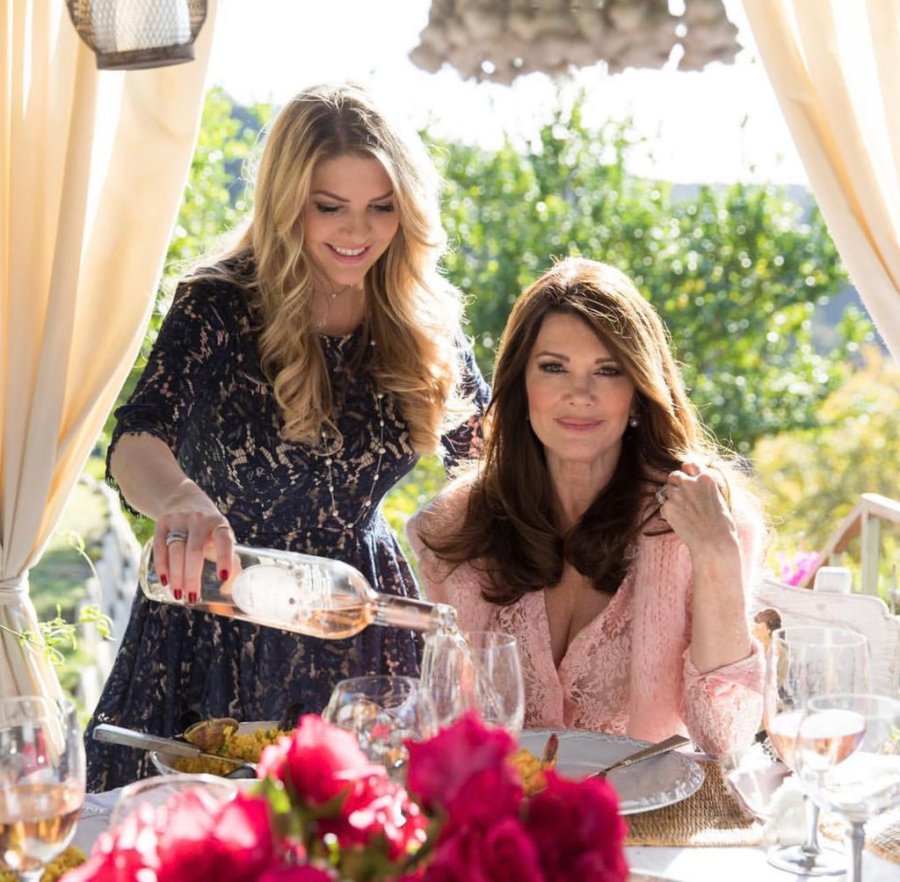 Lisa Vanderpump is the founder of Villa Blanca as well as a reality TV star from The Real Housewives of Beverly Hills and Vanderpump Rules. Vanderpump has enjoyed many glasses of rosé and plates of tuna tartare at Villa Blanca. According to her publicist, Vanderpump and her husband are experts in the restaurant business, having owned restaurants for more than 30 years. 
Michael Jordan: Michael Jordan's Steakhouse
Featuring great steaks with bold flavors, Michael Jordan's Steakhouse is the perfect location for fine dining. Jordan is a six-time NBA Champion, five-time M.V.P and two-time Olympic Gold Medalist. Simply put, he's one of the greatest basketball players of all time. During his legendary NBA career, Jordan launched his first restaurant in Chicago, Illinois in 1993.
Since then, Michael Jordan's Steakhouse has expanded to Washington and Connecticut. Guests say the staff will take good care of you and the experience is worth every penny. Michael Jordan's Steakhouse blows expectations out of the water with its classy, yet cozy atmosphere, tantalizing food items and award-winning bar.
Stephanie Izard: Girl & The Goat
Fans say you can't leave Chicago without visiting the award-winning restaurant, Girl & the Goat. In summer 2010, Girl & the Goat opened in Chicago's West Loop, becoming "America's Best New Restaurant" according to Saveur Magazine. Guests suggest making reservations early because the restaurant gets booked up fast.
Not only is Stephanie Izard the co-owner of the Girl & the Goat, she is also the co-founder of two more award-winning Chicago restaurants: Little Goat and Duck Duck Goat. Izard was Bravo's Season 4 Top Chef champion. She also defeated chefs Bobby Flay, Michael Symon and Masaharu Morimoto in Food Network's Iron Chef Gauntlet. 
Paula Deen: The Lady & Sons
Before Paula Deen became the famous cooking show host and restaurateur we all know today, she was a caterer. Her catering business, The Bag Lady, started right out of her home in 1989. Deen's sons, Jamie and Bobby, helped by delivering the bag lunches to clients. The business was booming.
In 1996, Deen opened her restaurant, The Lady & Sons, in downtown Savannah. As lines snaked around the restaurant's building, The Lady & Sons gained national attention. In 1999, USA Today called The Lady & Sons the "International Meal of the Year." Today, the restaurant still specializes in Southern comfort food.
Celine Dion: Schwartz's
For a taste of Montreal's best smoked meat, drop in to Schwartz's, a famous Jewish deli. Many business partners own Schwartz's, but one partner that'll stand out to you is Celine Dion. The restaurant ran into ownership trouble in 2012, so restaurateur Paul Nakis persuaded a couple of longtime customers to become co-owners: Dion and her late husband, René Angélil.
Schwartz's fans feared that Dion and Angélil would change the beloved deli, but that didn't happen. Lines at Schwartz's still go out the door and wrap around the block with customers from near and far. In 2016, Dion made a surprise visit at Schwartz's, treating guests to free lunch and signing autographs. 
Jon Bon Jovi: Soul Kitchen
Have you ever been to a restaurant where the menu doesn't list the prices? If not, consider making a trip to Soul Kitchen in New Jersey. Soul Kitchen, a non-profit community restaurant, invites diners to make a donation or volunteer to cover the cost of their meal. Diners can also pay it forward by covering another person's meal.
When Soul Kitchen first opened, singer Jon Bon Jovi told The Daily Beast that he became inspired after learning that "one in six people in America are suffering at night and going to bed hungry, and one in five families live at or below the poverty line." Soul Kitchen's mission is to allow everyone access to a delicious and nutritious meal.
Kandi Burruss: Old Lady Gang
Kandi Burruss is well known in the music industry as the songwriter behind TLC's hit song No Scrubs and a member of the R&B group, Xscape. In 2009, Burruss joined the cast of The Real Housewives of Atlanta, a popular reality TV series on Bravo.
Burruss has continued to make money moves by opening multiple businesses, including an intimate toys line (Bedroom Candy) and a children's clothing company (Raising Ace). In 2017, Burruss and her husband, Todd Tucker, opened a restaurant with her mother and aunts named Old Lady Gang. The restaurant's menu features Southern cuisine that Burruss grew up eating. Today, Old Lady Gang has three locations in Georgia: The Camp Creek Marketplace, Castleberry Market and State Farm Arena. 
Drake: Pick 6ix
Located in the heart of downtown Toronto, Pick 6ix serves local and international craft beers and classic bar food. Pick 6ix is a mix between a restaurant, lounge and sports bar. Visitors say the energy is upbeat and exciting at Pick 6ix, while others note the gorgeous restaurant has a positive atmosphere.
Rap superstar, Drake, opened Pick 6ix with Chopped Canada judge Chef Antonio Park. Park calls Drake a "visionary" and adds, "Drake represents Toronto in the best way possible. He's the city's unofficial ambassador, so how could I refuse to partner with someone who's so excited about the city and celebrates it wherever he is in the world?"  
Nas: Sweet Chick
Featuring fried chicken and waffles on the menu, Sweet Chick is the perfect place for comfort food and home-baked desserts that'll remind you of your childhood. Rapper and New York native, Nas, opened several locations in New York and one in Los Angeles. Many celebrities including Kendrick Lamar, Cameron Diaz and Mariah Carey have been spotted enjoying a meal at Sweet Chick.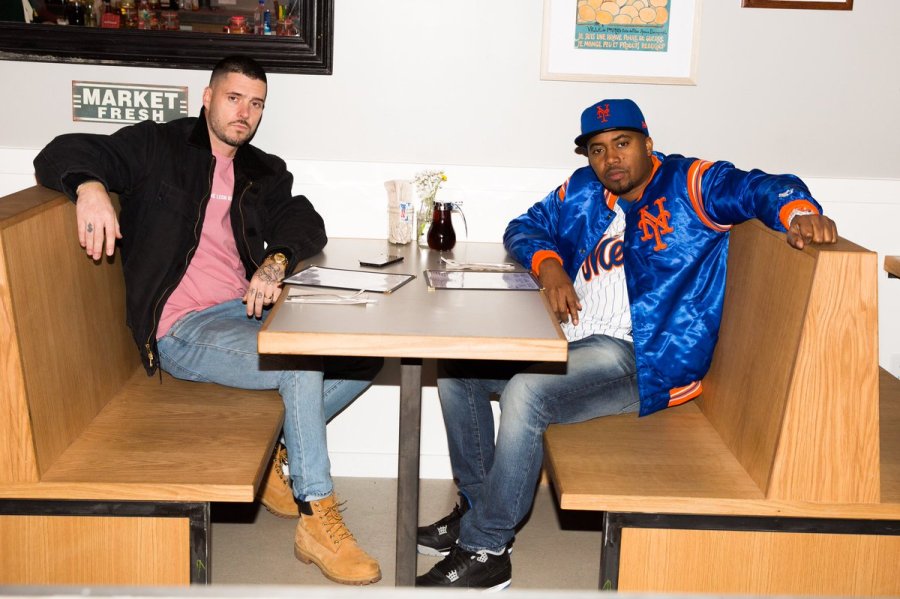 Nas talked to Paper Magazine about starting a business in your hometown, saying, "You can't always do it everywhere else. You gotta bring it home. I hope that it encourages young people with their entrepreneurship ideas, that people from the community come back and mix it up with everybody." 
Elizabeth Chambers: Bird Bakery
BIRD Bakery believes if you're going to treat yourself, you need to treat yourself to desserts with the finest ingredients, like Plugra butter, Valrhona cocoa and Madagascar Bourbon Vanilla. Fun fact: BIRD Bakery donates any remaining cupcakes and treats to local nonprofits and philanthropies at the end of the day.
In 2012, Elizabeth Chambers and her husband, Armie Hammer, opened BIRD bakery in San Antonio, Texas. Chambers is an actress, known for The Game Plan and Criminal Minds. Growing up, Chambers watched her mother and grandmother manage their catering company. This inspired Chambers to perfect family recipes and launch BIRD bakery. 
Joanna and Chip Gaines: Magnolia Table
The phrase, "Where everyone has a seat at the table," adorns one of the walls at Magnolia Table. Joanna Gaines and her husband, Chip, want guests to feel welcomed as soon as they step into the restaurant. The Gaines family is known for appearing on the popular HGTV show, Fixer Upper, so it's no surprise that their restaurant is aesthetically pleasing from the ceiling to the floor.
Located in Waco, Texas, Magnolia Table opened in 2018 and became an instant success. The restaurant uses a rotating seasonal menu, but keeps fan-favorites on the menu year round, such as Jo's biscuits, the Gaines Brothers Burger and the breakfast platters. 
Chris Noth: The Cutting Room
Actor Chris Noth starred in Sex and the City, Law & Order and The Good Wife. He co-founded the Cutting Room with Berklee Alumnus, Steve Walter. The two wanted the Cutting Room to be a place with "great sound, creative food and cocktails where the venue itself was as beautiful as the music."
Noth and Walter opened the restaurant in 1999. Since then, many famous entertainers have performed at the Cutting Room's original location in New York, including John Mayer, Lady Gaga, Sting, Sheryl Crow and David Bowie. Today, the restaurant sits on East 32nd Street between Park and Madison.
Lady Gaga: Joanne Trattoria
According to Distractify, Lady Gaga co-owns Joanne Trattoria with her parents. Located in New York's Upper West Side, Joanne Trattoria is an Italian restaurant that opened in 2012. The restaurant is named after Gaga's late aunt Joanne, who died of Lupus. Gaga's fifth studio album is also named after her aunt.
Joanne Trattoria has a well-stocked bar, a comfortable back patio and seating for almost 70 people. Gaga's family photos sit at the front booth and pictures of the Tuscan countryside fill the walls. The restaurant's famous chef, Art Smith, previously worked for Oprah Winfrey.
Florida Georgia Line: FGL House
FGL House is a giant four-level restaurant and music venue that offers "Southern-style food with a California flair." The multi-platinum country music duo, Brian Kelley and Tyler Hubbard, opened the Nashville restaurant in 2017. From the menu to the drinks to the vibe, it's difficult to decide which is the best attraction at FGL House.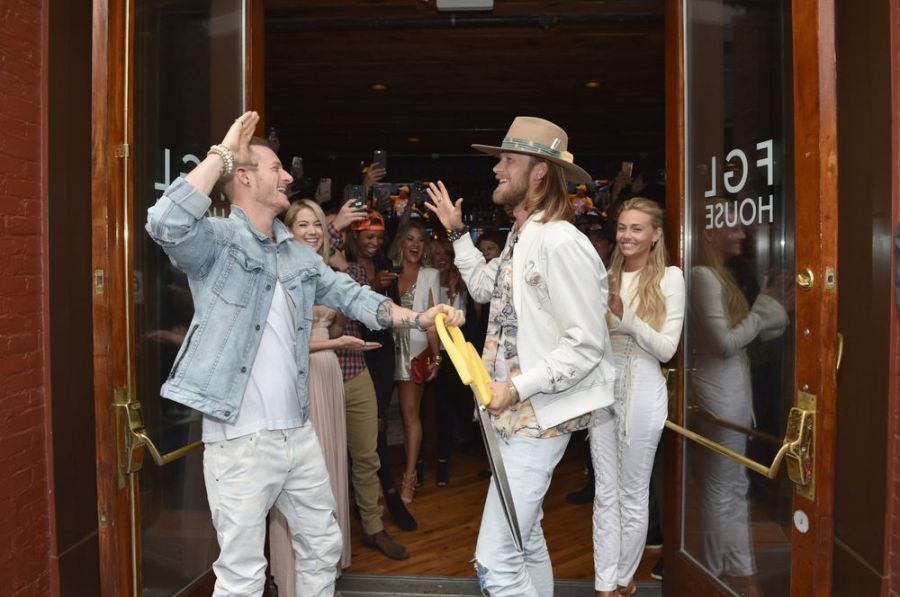 For a relaxing environment, FGL House offers guests a lounge on the basement level. Their rooftop bar is named after Florida Georgia Line's hit song, Cruise. Guests party all-day and all-night at Cruise, where they also enjoy views of Nashville's gorgeous skyline.
Justin Timberlake: Southern Hospitality
"When you're here, you're home," notes Southern Hospitality's website. The restaurant sits in the middle of a busy New York street. After a trip filled with delicious food in Memphis, Tennessee, Justin Timberlake (a former NSYNC member) and two of his friends created Southern Hospitality to honor BBQ and the warmth, sweet and welcoming environment of the South.
The fresh food made with local ingredients (and love) keeps visitors hooked. Customers also say that Southern Hospitality makes guests feel like friends. Since its opening, many celebrities have stuffed their faces with delicious BBQ, including Kim Kardashian and Elton John. In 2012, Jenna Dewan surprised her ex-husband, Channing Tatum, with a birthday flash mob at Southern Hospitality.
NeNe Leakes: Famous Famiglia
NeNe Leakes added "restaurant owner" to her list of achievements in 2011. Unlike many celebrities on this list who opened their own independent restaurant, Leakes opened a franchise of Famous Famiglia Pizzeria in the Sacramento Airport. Besides pizza, the restaurant offers pasta to visitors.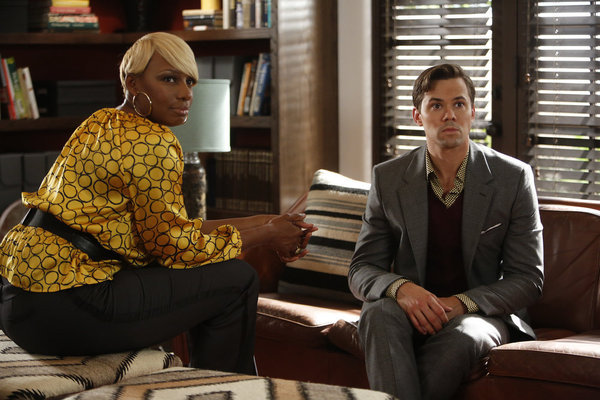 If you find yourself in the Sacramento Airport and craving carbs, drop in to Leakes' restaurant. Leakes is best known for appearing on Bravo's The Real Housewives of Atlanta and Fox's Glee. Leaks is also a presenter, author and fashion designer. The busy entrepreneur has plans to open more airport restaurants and bars across the US.