Most parents want to leave a little something for their children, even if they don't have much to give them. It would be easy to assume that wealthy people want to do the same — turning their kids into instant millionaires — but that's not always the case.
Sometimes, the rich and famous have different ideas about how to use their money, leaving their kids with little or even no inheritance at all. Check out these famous parents who are not leaving it all to their kids and learn more about the reasons behind their decisions.
Warren Buffett
Warren Buffett, a.k.a. the "Oracle of Omaha," has made quite an enormous fortune during his lifetime through great investments and hard work. Currently, he has a net worth of $90.6 billion. He didn't start out wealthy, however. In fact, he made most of his money after he turned 50.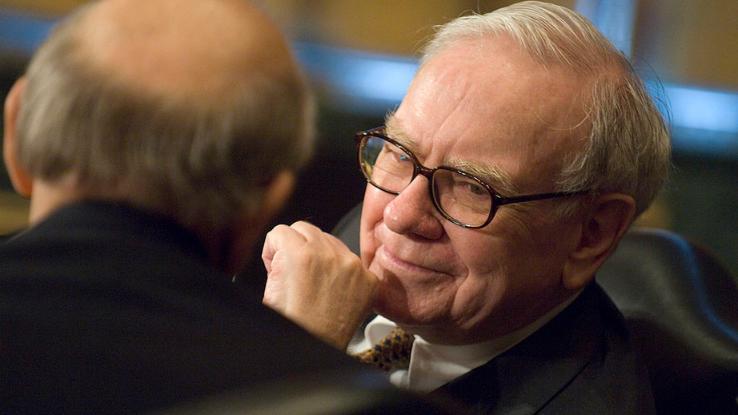 Although his children and grandchildren have benefited to some degree from his wealth, they won't be inheriting all of his money when he passes. His children will inherit $2 billion each, and the rest of his massive fortune will go to charity. Impressive!
Jackie Chan
Funny man, actor and martial artist Jackie Chan is a very accomplished and lovable actor. For more than five decades, he has worked on many movies as the star, stunt man or sometimes both. His impressive career has netted him around $400 million.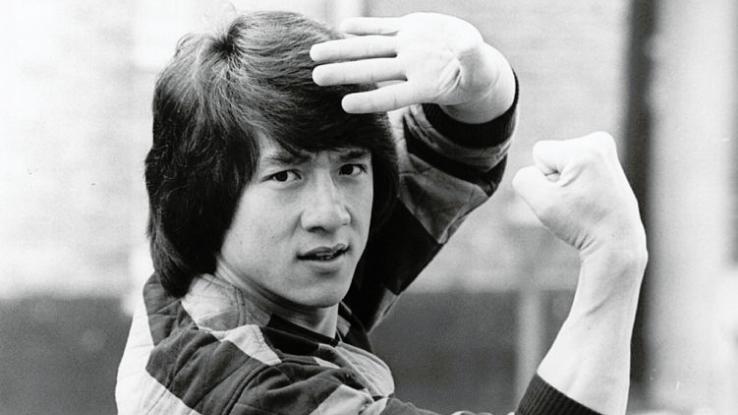 Chan has decided to give 100% of his wealth to charities when he passes. When asked about not leaving any of his money to his son, Chan replied, "If he is capable, he can make his own money. If he is not, then he will just be wasting my money."
Michael Jackson
King of Pop Michael Jackson was a success by any standards. When he passed, his net worth was reported to be around $500 million. He didn't leave it all to his kids, though. Jackson split his fortune between his mother, his kids and the charities he supported.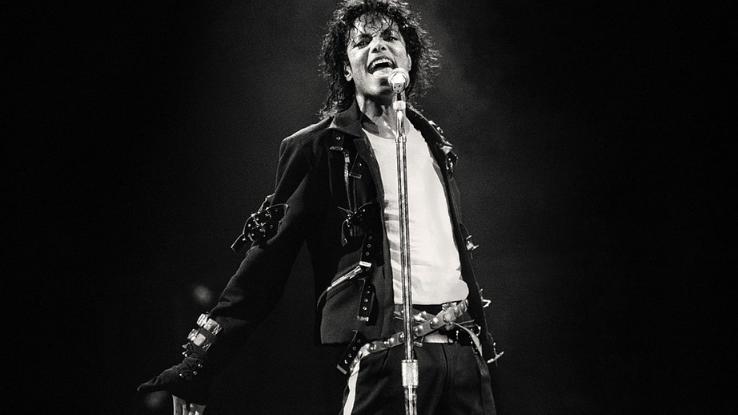 To be clear, his kids certainly aren't suffering, by any means. Thanks to his continually growing estate, they receive millions of dollars each year as an allowance to spend as they wish. It's not clear whether Jackson realized how much his kids would inherit overall.
Gene Simmons
Gene Simmons is well known as the member of the rock band KISS who always had his incredibly long tongue rolled out. Although he made tons of money with KISS, he added to his wealth with other ventures throughout the years, bringing his net worth to more than $300 million.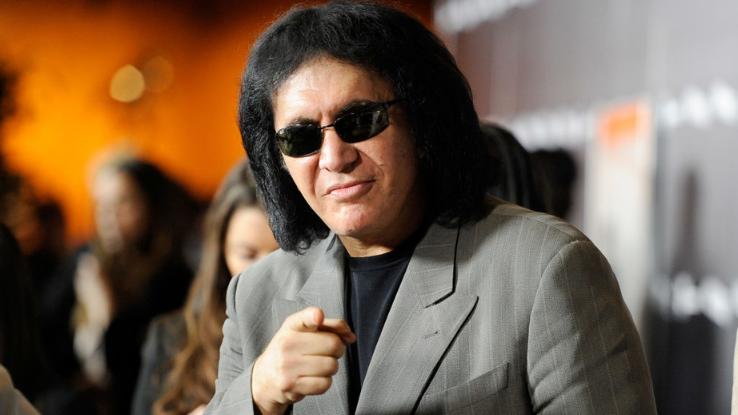 Simmons stated that while his kids will be "taken care of," they would not receive most of his wealth. He says that his kids, like everyone else, "should be forced to get up out of bed and go out and work and make their own way."
Tony Curtis
Tony Curtis started his acting career in 1948. Over the next 60 years, he was in more than 100 films, including Some Like It Hot and Spartacus. He married a total of six times and fathered six children, one of whom is the beloved Jamie Lee Curtis.
Upon his passing in 2010, Curtis' $60 million estate went to his sixth wife, Jill. Before his death, he wrote her into his will and completely disinherited all six of his children. He did not give a reason, and it caused a lot of tension in the family, as you can imagine.
Ashton Kutcher
Ashton Kutcher and Mila Kunis are two very talented and successful Hollywood actors who have amassed a fortune of around $200 million. The couple has two kids together. The oldest is only 15 months old, but they have already made some major parenting decisions.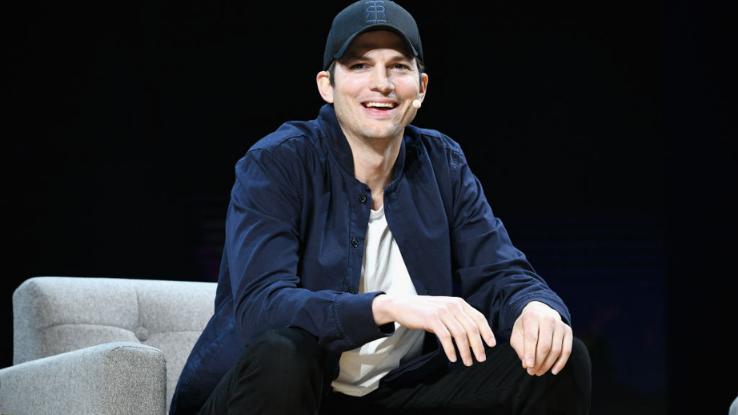 The big one? Their little ones won't be growing up completely spoiled and won't get Mommy's and Daddy's entire fortunes. Kutcher stated that he will happily invest in any well thought out business ventures his kids bring to him, but the fortune will be going to charity.
Bill Gates
You would think that being the child of Microsoft founder Bill Gates would mean you're set for life, but they need to be good money managers for that to be the case. Although he and Melinda have a net worth of more than $100 billion, the kids are only receiving $10 million each.
Admittedly, that is still a large sum of money that the kids can definitely grow into something much bigger if they manage it wisely. The rest of the couple's fortune is going to charity.
Kevin O'Leary
When Shark Tank's Kevin O' Leary graduated from college, his mother cut him off financially. That move inspired his many successes. Now, he uses the same tactic with his own kids. O' Leary says he is responsible until the last day of college; after that, they are on their own.
His reasoning behind this? In an interview, he said, "If you don't start out your life with the fear of not being able to feed yourself and your family, then what motivates you to go get a job?"
George Lucas
George Lucas, the creator and producer of the Star Wars and Indiana Jones franchises, lined his pockets quite heavily upon selling the Star Wars franchise to Disney. His current net worth is more than $6 billion, but it will not be going to his four kids.
Instead, he is giving it all away. He signed The Giving Pledge in 2012, with a commitment to donate half his fortune to charities. Since then, he has founded a charitable family foundation, and he and his wife completely funded the Lucas Museum of Narrative Art in Los Angeles.
Sean Connery
Sean Connery, better known as James Bond, had a less than desirable childhood. After hard work, determination and a lot of odd jobs, he made his way into modeling and acting. His success has earned him more than $350 million in his 60-year career.
There are rumors that his son Jason won't get any of that fortune. Jason himself told The Telegraph that his father had "earned this money through nothing but his own tireless hard work, and what he does with it and who he gives it to is completely up to him."
Elton John
The talented musician and writer of the beloved song "Can You Feel the Love Tonight," Sir Elton John has earned hundreds of millions of dollars during his career. His two little ones won't be getting the full fortune upon his passing, however.
John and his husband David have decided to instill the principle of hard work and the value of money into their boys. According to the couple, their children will receive enough to be in a "very sound financial state." The two are currently deciding just how sound that state should be.
Andrew Lloyd Webber
Composer for The Phantom of the Opera, Cats, Evita and more, Andrew Lloyd Webber has achieved a net worth of $1.2 billion. According to Webber himself, he doesn't believe in inherited money, as it teaches kids not to work. He has five children, none of whom will be inheriting those billions.
He isn't completely leaving them out in the cold, however. Webber said he will do all he can to give his kids a good start in life, but living the good life will depend on their work ethic.
Mark Zuckerberg and Priscilla Chan
Mark Zuckerberg, co-founder of Facebook, and his wife Priscilla Chan, a successful pediatrician, are quite the couple. Their careers have netted them more than $70 billion, of which only about 1% is set to go to their kids. Zuckerberg and Chan have committed the other 99% to several charitable endeavors.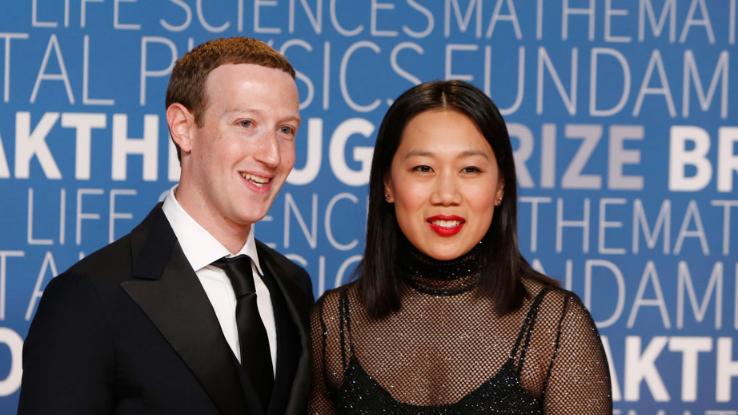 Part of the reasoning for this is to make things better for their kids. Instead of leaving them a fortune, the couple feels it's more important to invest in making the world a better place for their children as well as others.
50 Cent
Curtis Jackson III, a.k.a. 50 Cent, has taken his oldest son out of his will. Over the last several years, some ongoing drama has occurred between father and son, leading to 50 publicly disowning Marquis Jackson and saying some pretty nasty things on social media.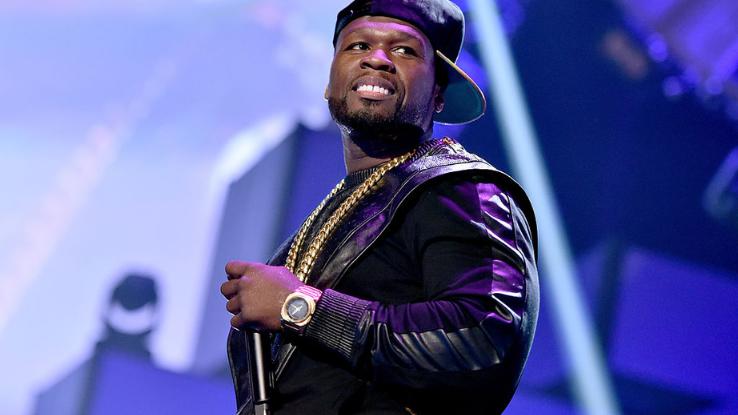 Even with the public battle raging, it's hard to determine what exactly started it. The rapper stated that a DNA test proved Marquise was not actually his. Whether that is true or not, he says Marquise is not getting any of his $30 million wealth.
Marlon Brando
The Godfather actor Marlon Brando amassed a fortune of around $100 million throughout his 60 years of impressive acting. He also fathered 11 children, but it seems like two of them didn't get a dime. In fact, it's not clear whether the other nine got an inheritance either.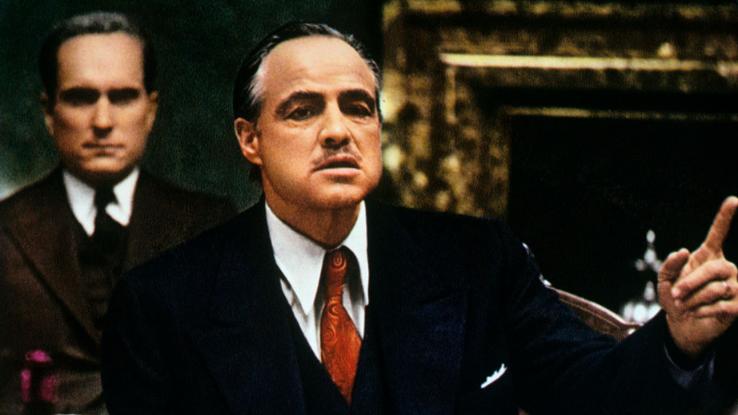 At the time of his passing, most of Brando's children were either dealing with trouble or causing it. He didn't seem to feel comfortable leaving his wealth to any of them. Instead, he chose three friends to be executors of his estate.
Mickey Rooney
Mickey Rooney graced the screen from the era of silent movies all the way up to more recent films, such as Night at the Museum. During his career, he made a pretty good sum of money. He had eight kids and a stepson.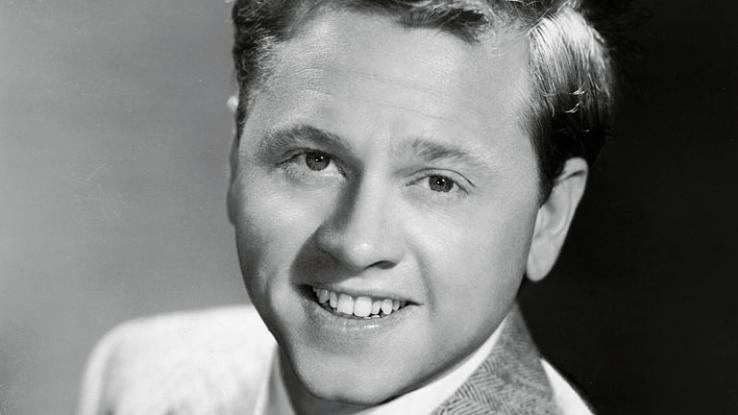 Mere weeks before his 2014 passing, he changed his will to disinherit all eight of his biological children, and it's not clear why. He left all he had to his stepson, who was also his caretaker. When it came down to it, however, there was only about $20,000 of his former fortune left to inherit.
Sting
Sting is an actor and a musician in the band The Police. Although he has amassed a net worth of around $400 million, he started his career with a series of less well-paying jobs, such as construction worker and teacher.
Sting said he and his wife are enjoying the money he made, so there won't be much left for his kids, but he will still help them if they need it. However, their six kids inherited a good work ethic, so they rarely need to ask him for anything.
Andrew Carnegie
Andrew Carnegie is known as one of the wealthiest Americans in the country's history, thanks to his fortune that would be worth almost $400 billion today. He got rich expanding the U.S. steel industry and various other ventures.
Carnegie became quite the philanthropist at the end of his life. He gave away about 90% of his fortune, leaving the other 10% to his family. To be fair, that 10% was obviously still a huge amount. He called on other wealthy people to give as well.
Joan Crawford
Famous Hollywood actress Joan Crawford made a name for herself on screen. She was beautiful and talented and able to play a variety of roles well. Her career earned her a net worth of $2 million, and she adopted several children during her life.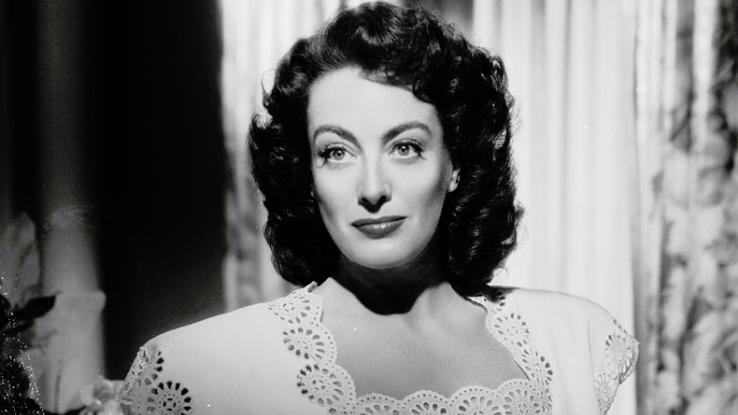 Upon her death, only two of the children inherited anything. The other two took the matter to court and won $55,000 each. Why did she leave them out of her will? That's not clear, but she was often accused of being abusive. Perhaps cutting them off was just another form of abuse.
Simon Cowell
Simon Cowell, the mind behind X Factor, Britain's Got Talent and America's Got Talent, just became a father a few years ago. Throughout his career, he has earned a net worth of $500 million. However, little Eric probably won't get that inheritance.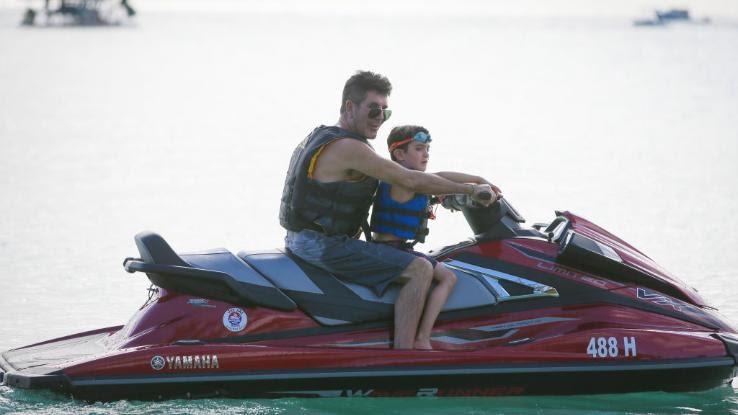 Cowell said he doesn't believe in passing wealth down from one generation to another, and he would leave his money to charities. He did say that before he became a father, however, so it will be interesting to see if his attitude changes.
Nigella Lawson
Celebrity chef, journalist and author Nigella Lawson is also a mother of three kids. Through hard work, she has built a net worth of more than $20 million, and she has decided that her kids won't be receiving that fortune upon her passing.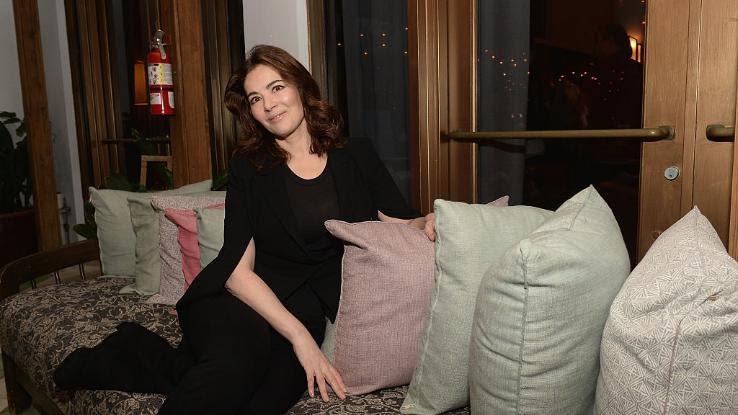 Lawson feels that when kids are just handed a fortune, it potentially ruins them because they have no motivation to work. Without giving any specifics, she did state that the kids would not be cut off completely, but they should probably not expect enough to live on forever without working.
Gordon Ramsay
Gordon Ramsay is a very famous and successful chef, but he is probably more known for his angry outbursts and his not-so-kid-friendly rants. He makes millions every year, adding up to a net worth in the billions, but he and his wife agree that it won't go to their children.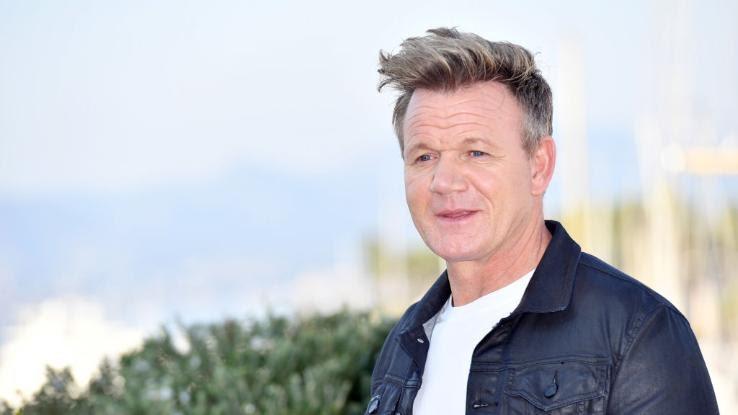 The couple is against spoiling their children, even making them fly economy while their parents enjoy first-class. Ramsay says they have not worked hard enough for first-class yet. The couple did agree they would pay 25% down on the kids' first flats.
Gloria Vanderbilt
Gloria Vanderbilt grew up living a life of fortune as an heir to a very gigantic family fortune. Even so, she worked as an actress, an author, a fashion designer and more to further grow that wealth. None of it went to her son when she passed away.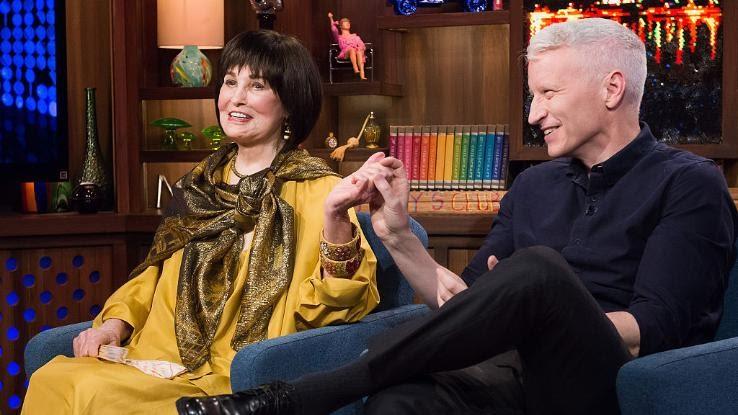 Anderson Cooper stated his parents paid for everything through college, but he had to make his own living after that. It seemed to work out for him as he became a famous CNN anchor — one who graduated without any student loan debt, of course.
Aaron Spelling
Aaron Spelling was the very successful producer of hit shows like Charlie's Angels, The Love Boat, Starsky & Hutch, Melrose Place and, of course, Beverly Hills 90210. He was also actress Tori Spelling's dad. He amassed a $600 million fortune throughout his career.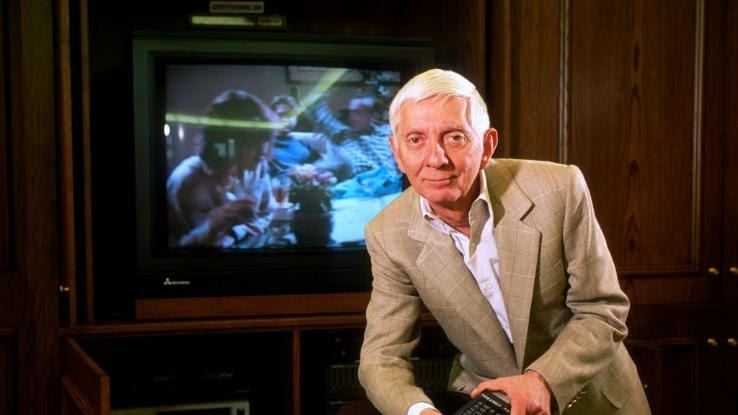 Spelling chose to spoil Tori and his son, Randy, when they were young, but he regretted it later in life. The two had terrible spending habits, and he feared they would squander away all of his wealth. When he passed away, the duo only inherited about $800,000 each.
Davina McCall
Fitness model and prior presenter of Big Brother, Davina McCall says she is not leaving her kids any of her wealth. Her net worth is around $4 million, and she plans on enjoying the money that she worked hard to make.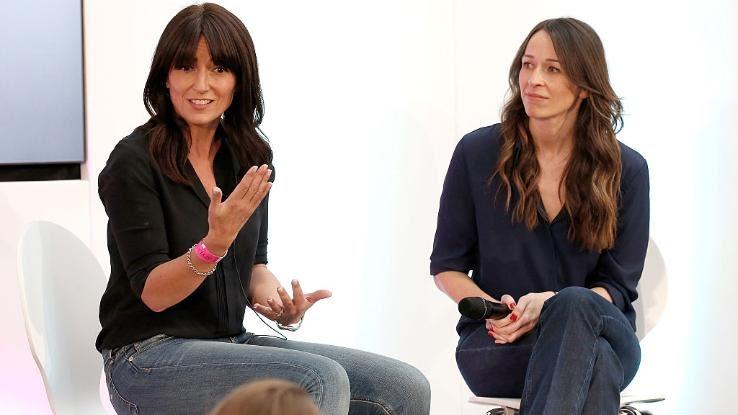 McCall told her kids they will have to stand on their own two feet. However, she likes using some of her money to treat her kids and enjoy some family trips. She is even planning to take their future families on vacations too. She just isn't going to pay their bills.
Robert Kardashian
Robert Kardashian, a.k.a. Kim K's dad, was a successful lawyer. In fact, he was one of O.J. Simpson's defense attorneys. He and the girls' mother were divorced, and Robert had remarried. He passed away in 2003 due to cancer, leaving his $30 million estate to his new wife.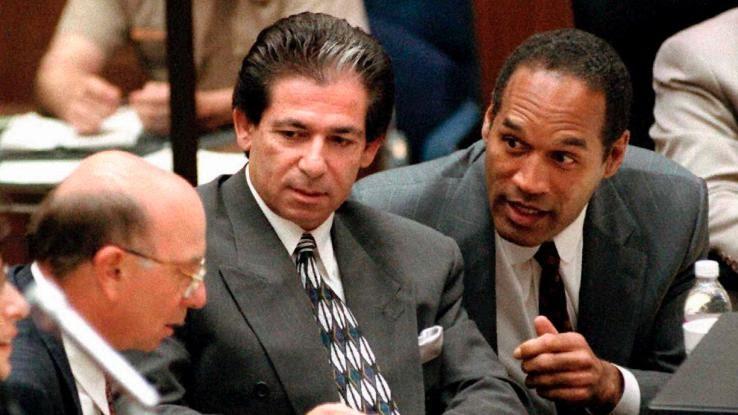 According to several reports, he left nothing for Kim, Kourtney, Rob and Khloe. His kids were convinced that his new wife had forged his signature on a new will, but the courts disagreed. No worries, however, as they all built their own successful careers.
Barron Hilton
Barron Hilton, the heir to the Hilton hotel chain, carried on the business his father built and expanded it. All of that work added up to a net worth of more than $4.5 billion. He left 97% of that amount to charity.
The other 3% was to be divided among the family. Some say he was merely following in his own father's footsteps. Others say he changed his mind after Paris and Nicki embarrassed the family — specifically with sex tapes. No one seems to know for sure, of course.
Philip Seymour Hoffman
Philip Seymour Hoffman was an actor in movies such as Boogie Nights, Capote, The Big Lebowski and Scent of a Woman. He decided early on that he would not leave his children with trust funds for them to grow up spoiled.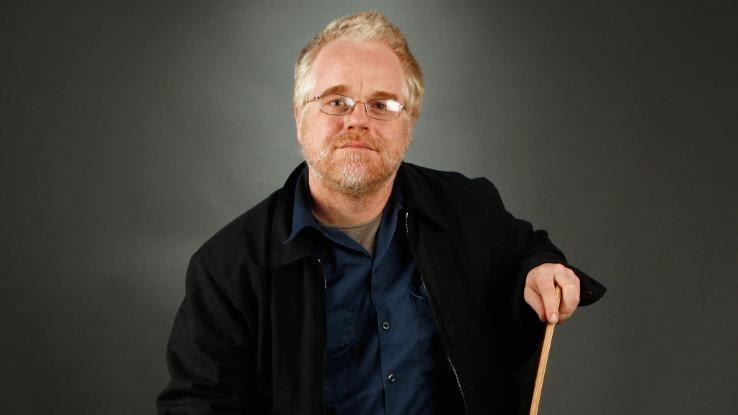 Hoffman died of a drug overdose in 2014, his estate did not go to his young kids. He did, however, leave his $35 million to Mimi O'Donnell, his partner and the mother of his children. Thanks to this, his money is still taking very good care of his kids.
David Cassidy
Famous musician and actor from The Partridge Family, David Cassidy had quite an eventful life. He became rich and popular in the '70s, went broke in the '80s and then worked to rebuild himself and his wealth. He had two children: Beau and Katie. Only Beau inherited his daddy's money, however.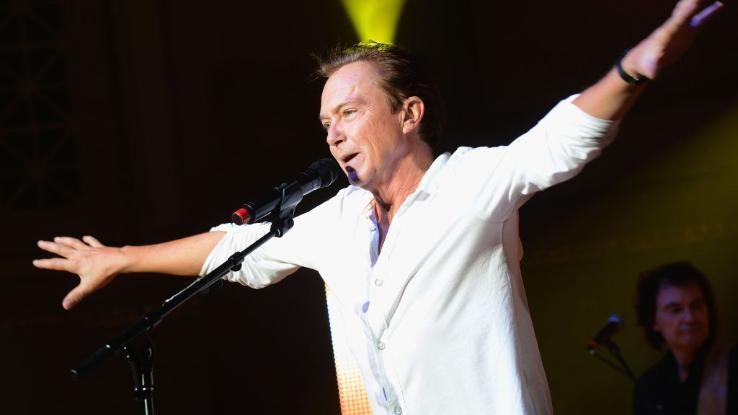 Considering Cassidy wasn't exactly around for most of Katie's life, you might think he would try to make it up to her — apparently not. Katie doesn't seem to mind though, as she refers to him as a "good friend" and not her father.
Jerry Lewis
Jerry Lewis was a beloved entertainer for a very long time. When he passed away a couple of years ago, his six children from his first marriage did not receive a dime of his $50 million estate. In fact, those children were excluded from his will in a very clear manner.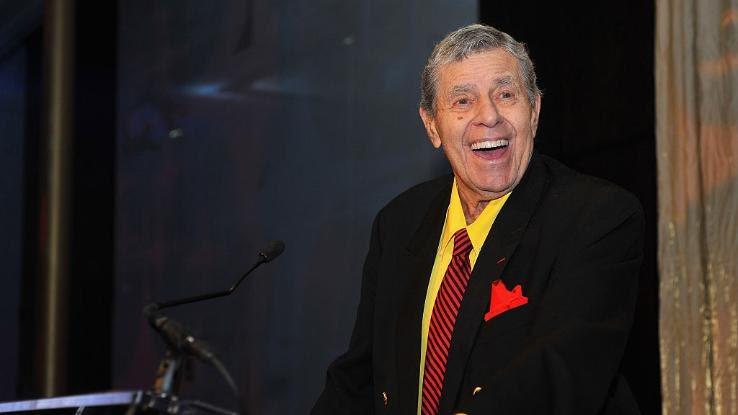 Lewis' will specifically named those six children and stated that neither they nor their descendants were to receive anything at all. Oddly, as specific as he was about who was disinherited, he wasn't clear at all about why he made this decision.