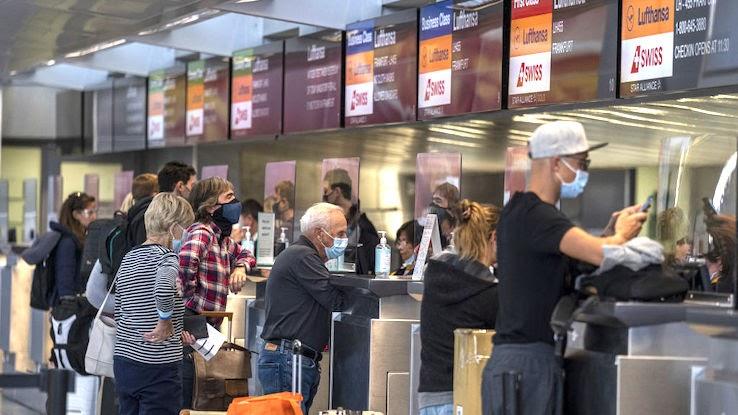 With vaccines bolstering the hope of a return to pre-pandemic circumstances — or a "new normal" in which we're more easily able to move about the world — tourist destinations like Cyprus and Seychelles have lifted previous lockdowns on tourism. Other popular destinations, such as Japan and the European Union, are implementing vaccine passport systems that certify travelers have been fully vaccinated against COVID-19.
Vaccine passports have become somewhat of a divisive issue that has people wondering whether these documents will hasten our return to normal or create future problems. And, now that several countries have begun implementing passports in a variety of different forms, many tourists are wondering if these documents could bring back the possibility of international summer vacations — or if the "wide variation in policies and implementation" stands to complicate the prospect of travel even further. Here's everything we know so far about vaccine passports.
What Are Vaccine Passports?
Now that widespread vaccination has facilitated reopening in areas across the world, many countries are eager to revive their nearly dormant tourism industries. But there's concern about the potential for new outbreaks occurring in spots that already have taxed medical systems. To mitigate that risk, some countries are considering implementing vaccine passports as a secure method of ensuring travelers have been fully vaccinated. Many countries already have vaccine cards, and some require proof of a negative COVID-19 test from anyone entering their borders.
A vaccine passport would be similar: a document containing information — likely an immunization record — that proves a traveler has been fully vaccinated or has at least tested negative for COVID-19. Various travel industry groups, airlines, nonprofit organizations and technology companies are working on creating standardized, digital versions of potential passports that travelers could access via their mobile devices for easy use at airports and other facilities.
The World Tourism Organization, a branch of the United Nations, has also joined the conversation around vaccine passports. The organization supports the idea, noting that having an international standard for certifying travelers have been vaccinated is a safe way to revive global tourism. Zurab Pololikashvili, Secretary-General of the World Tourism Organization, explained the purpose of vaccine passports to The New York Times: "One key element vital for the restart of tourism is consistency and harmonization of rules and protocols regarding international travel… Evidence of vaccination, for example, through the coordinated introduction of what may be called 'health passports' can offer this. They can also eliminate the need for quarantine on arrival, a policy which is also standing in the way of the return of international tourism."
While there are some apps and airlines that have digital means of establishing whether someone has been vaccinated, there's no widely accepted, standardized version of a vaccine passport right now. Travelers need to check both the national and local requirements for the cities they plan on visiting and ensure they follow those differing guidelines to travel safely (and properly).
The EU's "Digital Covid Certificate" became pervasive on July 1st, 2021. If an individual has been vaccinated against COVID, recently recovered from COVID, or received a negative result from a PCR test, they're eligible for a digital certificate. Certificate holders are able to cross borders between various EU countries such as Iceland and Norway. Japan's vaccine passports allow holders to travel abroad, exempting them from entry restrictions in places like Italy and Turkey. These passports contain crucial information that's written in both Japanese and English.
Logistical Issues Could Complicate a Vaccine Passport Requirement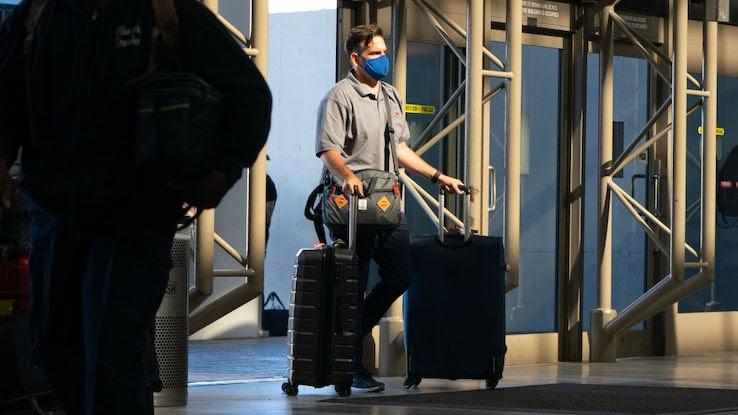 While vaccine passports might seem like a great idea, it's important not to get your hopes up too soon about a potential impending arrival. Currently, a variety of airlines, countries and other entities are each using their own individual systems — so there's a "lack of one central international system to electronically verify vaccination status," according to USA Today. This means that even if you have proper documentation for traveling to one country, it might not be enough to flight-hop to another. And although there are various vaccination cards, certificates and registries right now, creating an internationally recognized standard is turning out to be a logistical challenge.
Some countries have stringent laws on compiling and sharing people's personal data. Autonomy and privacy in healthcare are also protected by law in many areas. In some parts of the world it could be risky, legally speaking, for a business to ask customers if they've been vaccinated, so developing a vaccine passport that meets the legal standards of more than one country — and that's also legally enforceable — is a challenge of its own.
Passports (the regular ones we use for traveling) have been around since the late 1700s. Still, each country has its own passport. Although most passports contain similar sets of information, there are very few widely accepted international standards for the ways someone can get a passport, the exact information it contains, the intervals at which it has to be renewed and even what it looks like. Countries that are considering adopting vaccine passports would, according to the Kaiser Family Foundation, "need to establish agreements with other countries in order to have these passports recognized for international travel." This presents another layer of networked negotiations that would need to take place before a standard could be reached — and "initial passport proposals demonstrate limitations in this regard." This issue is made even more complicated by the fact that each country has had very different responses to COVID-19 and even more varied responses to vaccination rollouts.
Vaccine passports would likely note the type of vaccination a traveler has received, which could be a point of contention in itself. Some countries have paused their rollouts of certain types of vaccines due to potentially adverse effects. For example, AstraZeneca is one of the main vaccination providers in Europe, while Canadian vaccine sites in several provinces stopped offering that vaccine. Will a European traveler visiting Canada be considered fully vaccinated, even if that vaccination was done with a vaccine Canadian authorities no longer consider absolutely safe?
Many Asian and Middle Eastern countries use the Sinopharm vaccine, while AstraZeneca, Pfizer, Moderna and Johnson & Johnson are more common vaccine choices in Europe and North America. If a tourist from Egypt has been fully vaccinated with Sinopharm, it's unclear whether a country that doesn't administer that vaccine will recognize the tourist as fully vaccinated.
Equality Issues With Vaccine Passports Exist, Too
Even if there were no discrepancies between types of vaccines, there's also the potential for a vaccine passport to divide society even further based on access to vaccines. Some people with severe allergies, autoimmune disorders and other illnesses or treatments that make them immunocompromised cannot safely get vaccinated — and it's unclear what options they'd have if they wanted to travel.
There are still also countries where, due to economic or political reasons, there's a lack of widespread access to the COVID-19 vaccine; by some estimates, these areas may not have access to vaccines until 2023 or later. Some countries, like India and Chad, either don't have enough vaccinations or may not have any at all. In some areas, the expense of getting a vaccination to one person costs up to $40, regardless of whether it's free for the individual or not. Even with international aid factored in, that cost can still be prohibitively high for developing countries.
In more developed countries, there are still setbacks. While younger people can now get vaccinated in the United States due to the emergency authorization of the Pfizer-BioNTech vaccine for people ages 12 and up, there's still a problem with a lack of access. Many have expressed a desire to get the vaccine, but they can't afford a ride or afford to take a day off work to visit a vaccination site — sometimes twice a month. In some locations, the vaccination sites that were available have shut down or reduced days of operation due to lack of foot traffic. This is causing further difficulty for people who may live far away from vaccination sites or lack transportation or time off work to fit the limited schedule of a vaccination site.
Vaccine passports present a logistical challenge that would have to be solved by countries that, in some cases, have reached little consensus on how to mitigate the coronavirus pandemic. Drummond Reed, a chief trust officer for digital privacy developer Evernym, summarized this key issue well: "The global passport system took 50 years to develop… Now, in a very short period of time, we need to produce a digital credential that can be as universally recognized as a passport and it needs an even greater level of privacy because it's going to be digital." These digital documents could also limit travel to individuals with a certain level of privilege or those who live in countries that use more popular vaccines. Until nations around the globe are able to build consensus about designing standardized vaccine passports, we may not see a lasting solution.