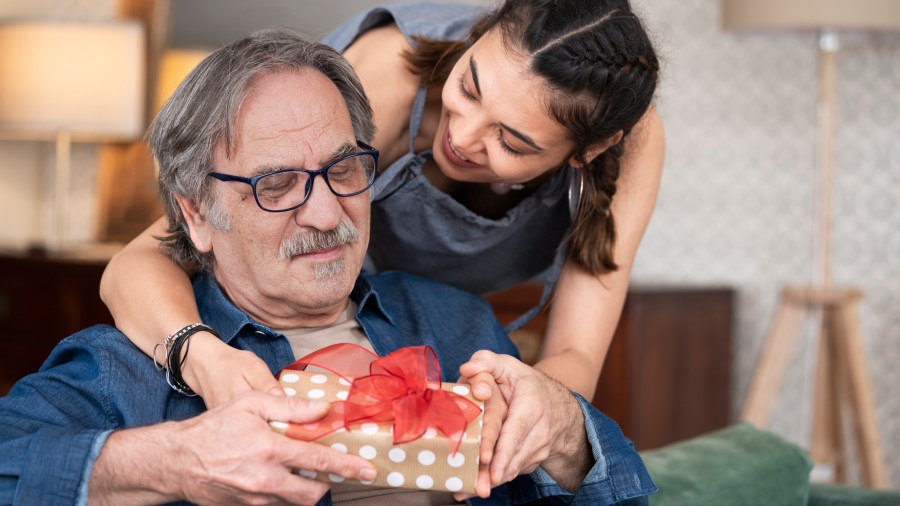 Want to get your dad something a little more personal this Father's day? Skip the tie section at the department store and turn instead to your family photo collection.
These days there are plenty of ways to turn some of your favorite family memories into a gift you can wrap up with a bow. We've found services that can customize anything from a mug to a Rubik's cube with fun family photographs. So if you've got a dad who is notoriously hard to shop for, check out these ideas for one-of-a-kind Father's Day gifts that any dad is sure to treasure.
Personalized Mugs: A Fun Twist on an Old Favorite
A mug is a great gift idea, considering how sacred morning coffee time is to many of us. Your favorite beverage in a special mug makes the morning all that much sweeter. But if your dad already has enough "World's Best Dad" mugs to last a lifetime, it may be time to up your game. Luckily, there are now plenty of great online services that can customize Father's Day mugs with photos, text, or a mixture of both. We suggest pairing your mug with some nice coffee beans or a fancy package of tea.
While a quick Google search for "custom father's day gifts" should yield plenty of results, Shutterfly and Personalization Mall tend to be good places to start. What if dad isn't much of a coffee drinker? No worries. You can also get everything from personalized water bottles to beer mugs.
Deck Out a Pair of Socks With Dad's Favorite Face
If you've yet to check out a site called FaceSocks, then prepare for a whole new range of hilarious Father's Day gift options. All you have to do is upload a photo or photos of your dad's favorite faces (you can add up to four). It can be a photo of yourself, your dog, or even your dad himself.
Facesocks will then create a customized pair of socks that feature the face or faces against a fun background pattern. It's a sure way to put a smile on your dad's face and feet this Father's Day. Facesocks also offers customized blankets and face masks if your dad is more of a flip-flop guy.
Create a Customized Puzzle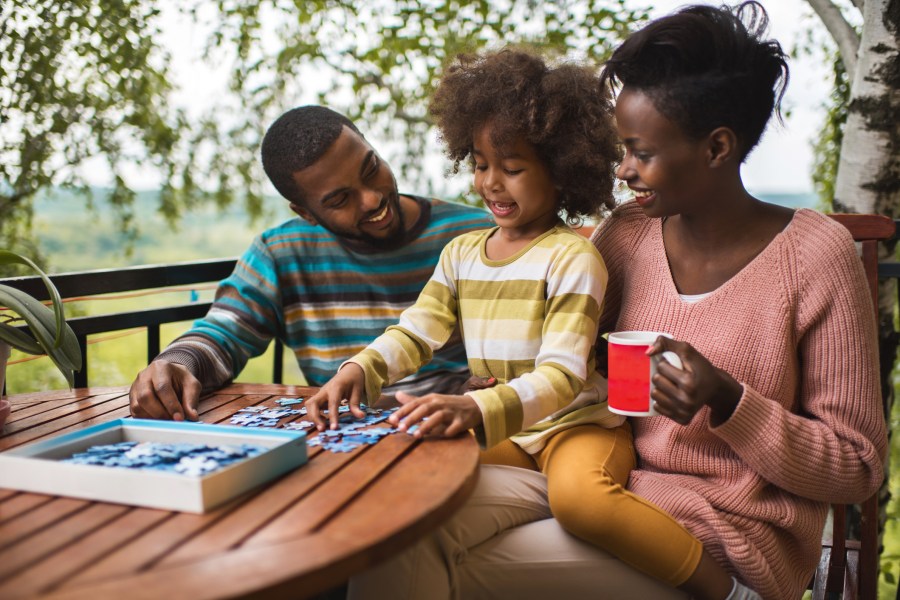 If your dad is into jig-saw puzzles, give him a fun new activity this Father's Day with a personalized photo puzzle. Check out a site called Pictorem, which will turn your photo into one of a number of customized puzzles. You could gift it to him alongside a bottle of Mod Podge, so that he can preserve the puzzle when he's finished!
You can choose from a small, 25-piece puzzle shaped like a heart or a larger 1000-piece puzzle that will give your dad a real challenge. If you really want to put Dad to the test, then mix up the pieces before you give them to him and let him discover which photo you used along the way.
Custom Coloring Pages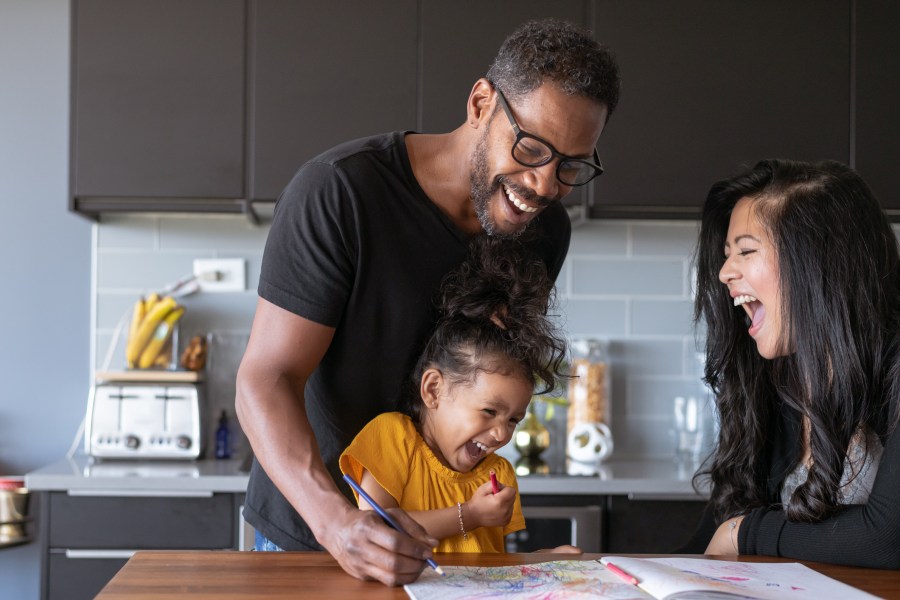 Adult coloring books are all the rage, and for good reason. People worldwide have finally decided to collectively admit that the fun of coloring never fades, no matter how old you get. If your dad happens to be a fan of the coloring craze, then why not create him a customized coloring book?
If you want to attempt the DIY route, then several sites can turn your photos into coloring pages for free. Try using LunaPic's colorbook tool or ScrapColoring, which is a free site designed to turn photos into coloring pages. However, as you may soon discover, some photos are likely to turn out better than others. If you want your coloring book to look more professional, then head over to ReallyColor, where you can create your own bound coloring book with up to 24 pages. He can hang his masterpieces on the fridge alongside your childhood macaroni art when he's finished.
Create the World's Best Rubik's Cube
When it comes to personalized gifts for dad, Personalization Mall offers a truly standout option with their photo customized Rubik's Cube. All you have to do is upload four unique photos, one for each of the cube's four sides. The remaining two sides feature solid colors. After all, we do want dad to be able to solve the puzzle eventually.
Dad will then enjoy a whole new challenge as he seeks to get each of the blocks back into place and reveal the four custom photos. Depending on his puzzle prowess, this is a task he may literally enjoy attempting to sort out for years to come.
Personalize a Keepsake Box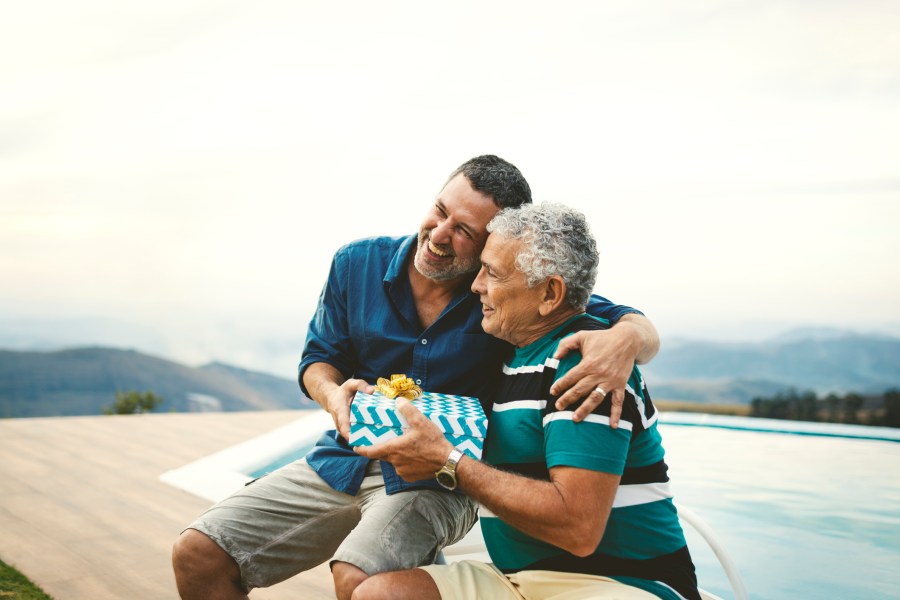 When it comes to great personalized gifts for dad, another option is to get him a custom box where he can keep all his treasures. Personal Creations offers solid wood, lockable boxes with personalized lids. Just send them your favorite photo and customize your message with a 12-character title and a message of up to 40 characters.
Dad's box will measure in at about 9″ long, 5″ wide, and 3″ high. The great thing is that he can use it to store whatever he wants, whether it be family photos and keepsakes, tools, or even fishing equipment.
Photo Books Make Great Customized Gifts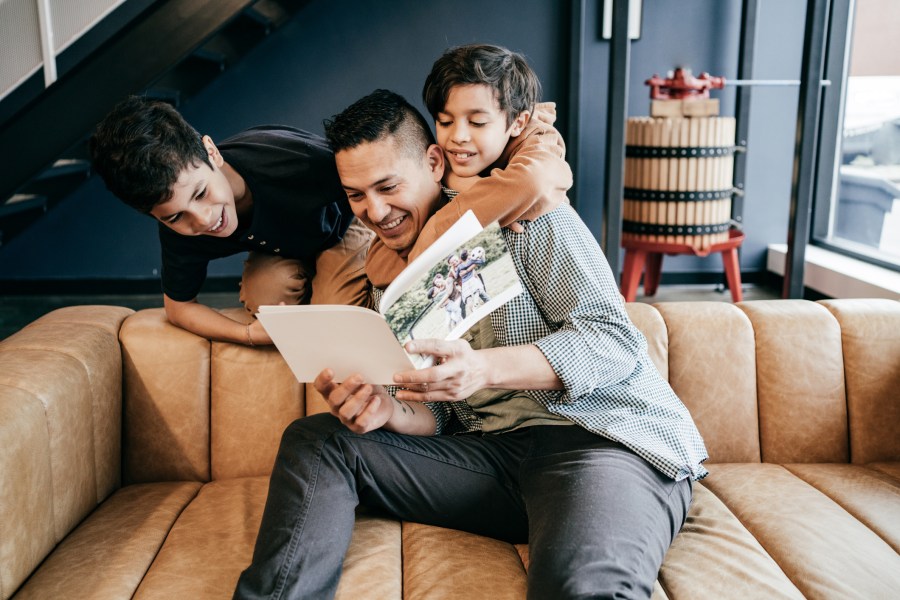 If your dad loves taking pictures but isn't so great at organizing them, then a photo book could make for an awesome Father's Day gift. Head over to Collage.com, where you can turn your dad's favorite photos into a high-quality photo book that he'll treasure for years.
Select the size you want, then customize your book with photos, backgrounds, and even text. It'll make for a great, manly keepsake for the dad who has never quite been organized to get into the whole scrapbooking thing.
The Perfect Gift for Fur-Dads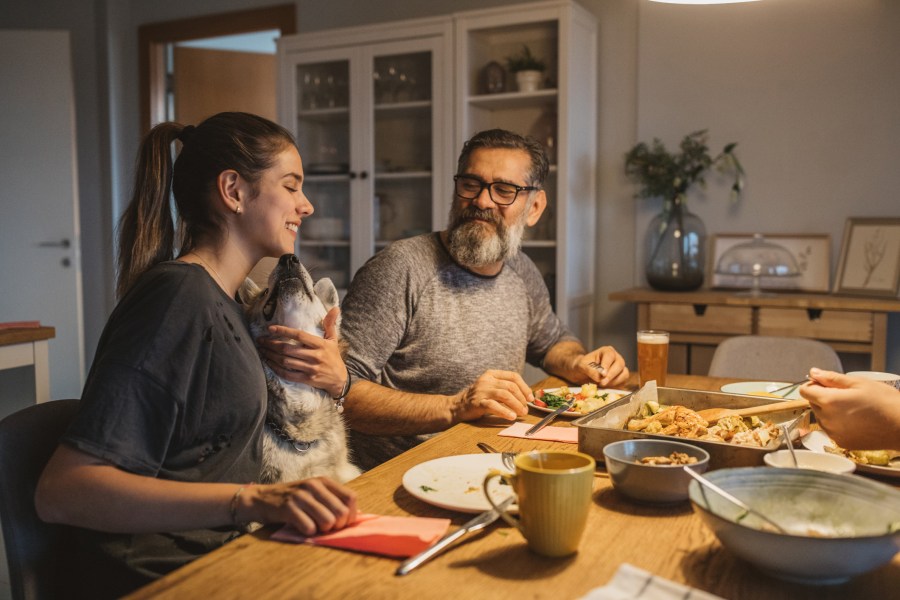 Don't forget your dad's favorite pet this Father's Day. Head over to a site called Iconic Paw, where you'll find plenty of options for hysterical customized pet portraits. Simply upload a photo of your dad's dog or cat and select whether you'd like them customized as a Jedi, aristocrat, or pop culture icon.
There are even human options available if you'd prefer to capture your dad in all his unrealized royal glory. This is one of those sites that you can't go wrong with when it comes to winning at Father's Day.
Pro Tip: Check Out Groupon
We all know that Groupon has great deals on everything from travel to local activities. But it's also worth checking out their "goods" section, especially if you're looking for personalized gifts.  There are almost always plenty of great deals from different sites that specialize in customized gifts. You might find something even quirkier than the options we've rounded up here!