It's not exactly shocking news that weddings are expensive. From the venue to the dress to the catering and the honeymoon, the costs can add up quickly. For most couples, setting a budget and sticking to it is the best way to get through the process with both sanity and bank accounts intact.
But what if money were no object? Imagine the possibilities! For these celebrity couples, money concerns weren't an issue, and no expense was spared to create the couple's dream wedding. From intricate dresses to elaborate venues to dazzling entertainment, take a look at celebs who spent a fortune on their lavish weddings.
30. Nicole Kidman & Keith Urban | $250K
It's a pared-down event in comparison to others on this list, but Nicole Kidman and Keith Urban celebrated their 2006 nuptials in style, spending around $250,000 for the event. They married on a cliff in Australia, officially tying the knot in the Cardinal Cerretti Chapel.
Carrying a white rose bouquet, Nicole arrived in style, pulling up to the cathedral in a Rolls Royce limo. Like many other celebrity weddings, the guest list was extensive and packed with famous names, among them stars like Naomi Watts, Hugh Jackman and even Rupert Murdoch.
29. Nick Jonas & Priyanka Chopra | $500K
Nick Jonas and Priyanka Chopra tied the knot in 2018 at a cost of about half a million dollars. Must of the price tag can be attributed to the multiple ceremonies that the couple held. With two Christian ceremonies and three traditional Indian ones, the couple made sure to highlight and honor both of their backgrounds for this important life event.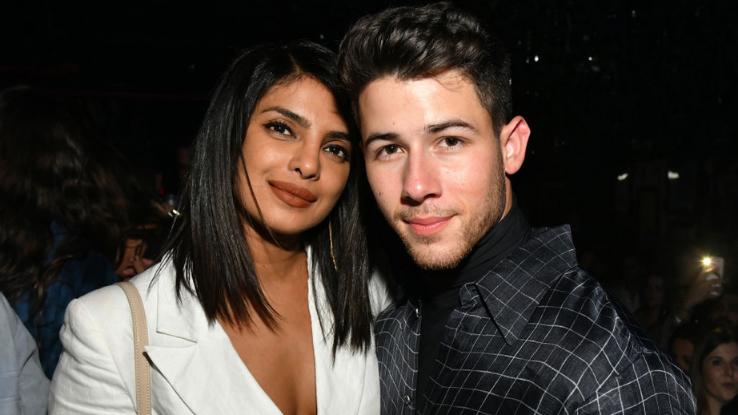 Of course, pre-wedding events must also be factored into the total, and in the case of the wedding of Nick and Priyanka, they were plentiful. These elaborate events likely added more than $60,000 to the final amount paid.
28. Khloe Kardashian & Lamar Odom | $1 million
True to the Kardashian brand, the wedding between Khloe Kardashian and Lamar Odom was highly extravagant. It's likely that the pair spent at least $1 million on their nuptials, a cost that was distributed among Khloe's custom silk gown (made by Vera Wang), a star-studded guest list and a second dress that Khloe donned for the reception.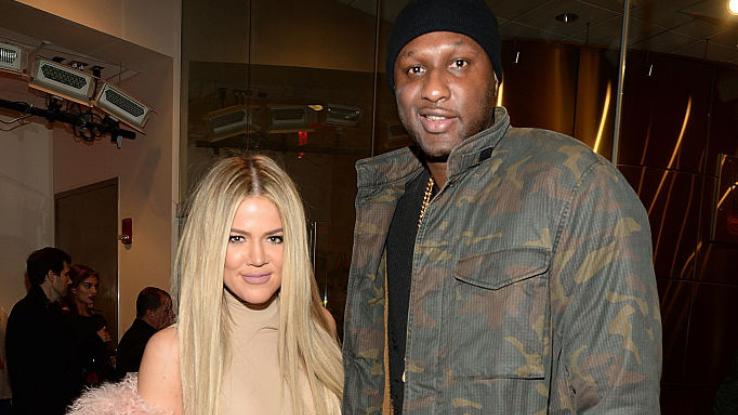 Other expenses included a tiara worn by Khloe, expensive bridesmaids' dresses and a sky-high wedding cake. The pair went their separate ways a few years after the big event, but their wedding pictures still stun and amaze us.
27. Brad Pitt & Jennifer Aniston | $1 million
Once upon a time, Brad Pitt and Jennifer Aniston were a much-admired Hollywood couple. Their wedding was an intimate affair, something that was quite suited to the couple. It was held in Malibu and included incredible entertainment for their guests. The gospel choir and fireworks both helped make it an event to remember, and the 50,000 flowers didn't go unnoticed either.
Although the couple split a few years after their nuptials back in 2000, Jen says she doesn't regret her gorgeous wedding — or the $1 million price tag. Of course, that was just a drop in the bucket as far as celebrity weddings go.
26. David & Victoria Beckham | $1 million
David and Victoria Beckham have been married now for nearly 20 years. Back in 1999, they spent around $800,000 on their wedding. By today's standards, that amount equates to more than $1 million. So, what made the Beckhams' wedding so pricey?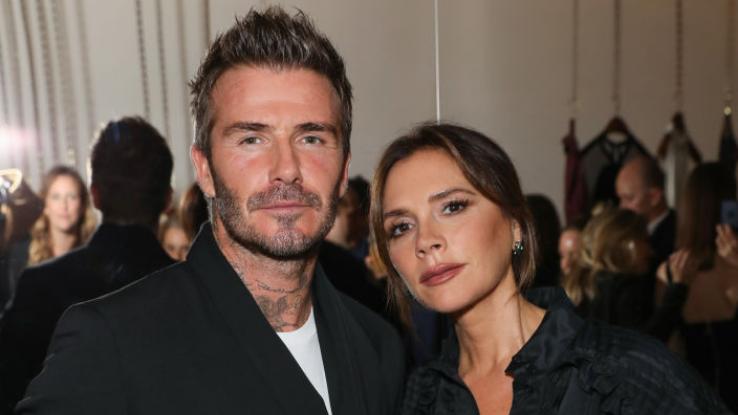 Victoria's dress certainly had a hand in it. The Vera Wang creation cost an estimated $20,000. Other big costs included the venue, which was a castle in Dublin with a high per-guest price tag, as well as a lavish cake topped with figures (in the nude) of the couple. Not strange at all, right?
25. Serena Williams & Alexis Ohanian | $1 million
Serena Williams and Alexis Ohanian's wedding is rumored to have cost around $1 million, but some estimates have put the total cost much higher. Based on the prices we're seeing here, a mere million does seem like a questionable amount.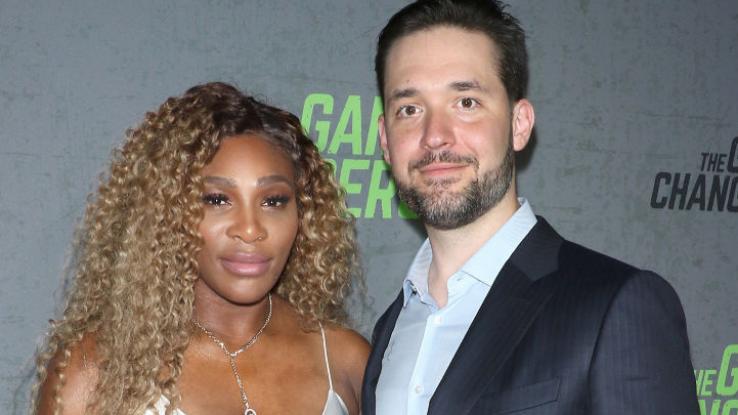 With multiple dresses — and bedazzled Nikes to top it all off — and a carousel rental that cost more than $2,000, the couple decided to spare no expense for their 2017 wedding, and they had the time of their lives. The event also included a runway-style ceremony, complete with lounges instead of traditional wedding seating, and a gold arch of flowers the couple stood under when they wed.
24. Tiger Woods & Elin Nordegren | $1.5 million
Already a golf great by the time of their 2004 wedding, Tiger Woods bought out the entire Sandy Lane resort in Barbados for his marriage to Elin Nordegren. He also made sure he commandeered the only helicopter charter company on the island, something that helped maintain the privacy they desired.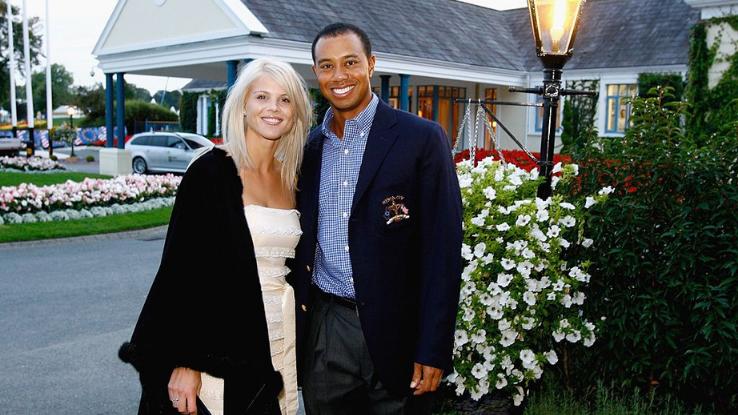 With a fireworks display to finish the reception, Elin and Tiger paid no mind to expense when planning their wedding. They also dressed the resort in elegant floral arrangements and treated guests to a special performance by Hootie and the Blowfish.
23. Elton John & David Furnish | $1.5 million
In 2014, Elton John was finally able to officially marry his long-time partner, David Furnish. With a wedding that cost around $1.5 million, Elton and David tied the knot surrounded by a stunning 600 guests. That number of people meant high food costs that were somewhere in the $130,000 range.
The couple also went all out on the drinks, with more than $100,000 spent on vintage pink champagne. Other costs included the floral arrangements with red roses and the pair's wedding bands, which are believed to have cost nearly $250,000.
22. Eddie Murphy & Nicole Mitchell | $1.5 million
Although they are now divorced, Eddie Murphy and Nicole Mitchell had a wedding for the ages back in 1993. The cost at the time was $1.5 million, and that number would be even higher today. The event was a hugely lavish one that included 500 total guests, many of them celebrities themselves.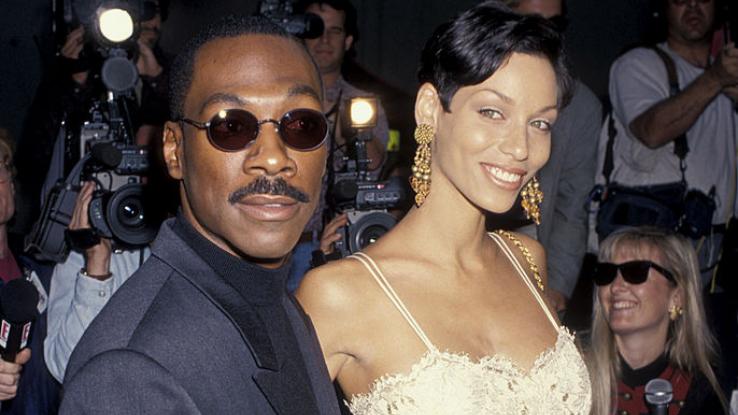 Held in the grand ballroom of the Plaza Hotel, the wedding also included copious flowers and its own red carpet. Murphy and Mitchell didn't take their wedding for granted at the time. They donated their floral arrangements to a hospital located in Harlem.
21. Michael Douglas & Catherine Zeta-Jones | $1.5 million
Another couple that is still happily married today, Michael Douglas and Catherine Zeta-Jones tied the knot at a wedding that cost about $1.5 million back in 2000. This couple was also married at the Plaza Hotel, a famed New York City destination.
Security was tight at the affair, with guests required to present their invitations (complete with holograms) in order to gain access to the wedding. Further costs included Zeta-Jones' beautiful designer gown, which was crafted with Chantilly lace, and her tiara. With performances from Bonnie Tyler and Mick Hucknall, the wedding remains a memorable one.
20. Pierce Brosnan & Keely Shaye Smith | $1.5 million
This former James Bond actor and his partner, Keely Shaye Smith, spent at least $1.5 million on their 2001 wedding. Married in Ireland, the couple rented out a 13th-century castle. They invited more than 100 guests, including many major celebrities, to celebrate with them.
They also took inspiration from John F. Kennedy's wedding to Jackie O., particularly in the type of cake they served — a crowd-pleasing carrot cake. Like many others on this list, the pair decided to close out the evening with a fantastical fireworks display at another hefty cost.
19. Nicole Richie & Joel Madden | $2 million
Costing a cool $2 million, Nicole Richie and Joel Madden's wedding was a lavish affair. It was held at Lionel Richie's (father of the bride) mansion in Beverly Hills. Starting in a $20,000 Marchesa gown, Nicole changed her outfit two more times before the night was done.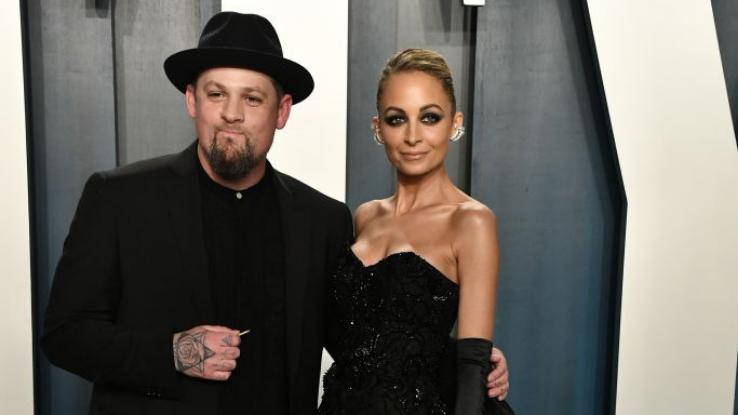 From the chef-crafted food to a post-wedding dance party to a carefully selected guest list, the wedding was a well-planned affair, thanks to celebrity wedding planner Mindy Weiss. Still happily married, the couple is sure to remember their wedding day with a smile for the rest of their lives.
18. Christina Aguilera & Jordan Bratman | $2 million
Wed in Napa Valley, the famous singer and her partner, Jordan Bratman, made sure to show their guests a good time. They set up a roomy reception tent, decorated to the nines in everything from birch trees and roses to custom chandeliers that were carefully constructed from real branches.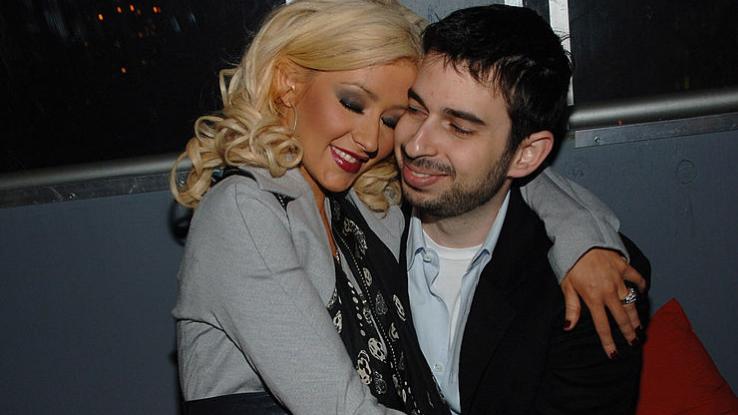 Of course, their menu was impressive as well, serving food that anyone would love, from chicken to mac and cheese — fancy, chef-style mac and cheese, of course. In total, it's likely the couple spent at least $2 million on their wedding, quite possibly more.
17. Madonna & Guy Ritchie | $2 million
Though the pair has since split, Madonna's 2000 wedding to Guy Ritchie is one that we're still talking about today. For the pop star's second marriage, the couple wed in Scotland's Dornoch Cathedral.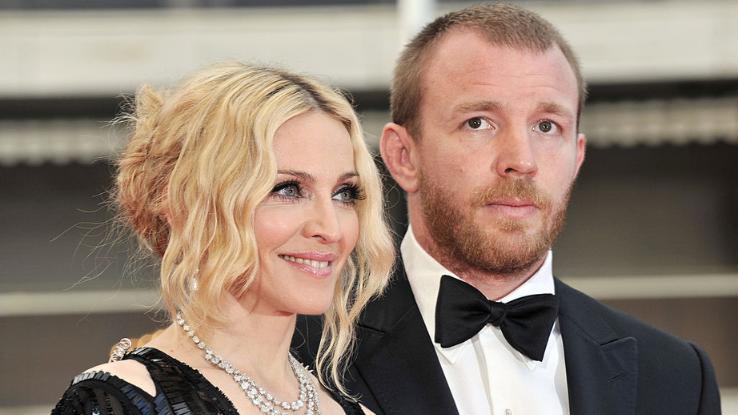 The reception followed in a nearby castle, which certainly ate up a lot of budget at a cost of just over $2 million. The pop star herself took center stage in a gorgeous Stella McCartney gown, which likely cost her somewhere in the vicinity of $80,000 — a price that would be quite a steal for a similar gown today.
16. Elizabeth Hurley & Arun Nayar | $2.6 million
One wedding ceremony can be expensive, so imagine how high the tab would be for two wedding ceremonies. In 2007, supermodel and movie star Elizabeth Hurley married business tycoon Arun Nayar. The pair had a fairytale wedding in an English castle.
They weren't done celebrating, though. Following the traditional Anglican ceremony, the two partied for eight days and had a Hindu ceremony at the Umaid Bhawan Palace in Jodhpur. The bill racked up to $2.6 million (adjusted for inflation), which included $300,000 for private jets and $100,000 for accommodations.
15. Kim Kardashian & Kanye West | $2.8 million (not including Paris)
There's no doubt that Kim and Kanye have extravagant tastes. From the gorgeous Givenchy dress, complete with intricate lace and real pearls — believed to have cost at least $400,000 — to the stunning venue, the pair went all out.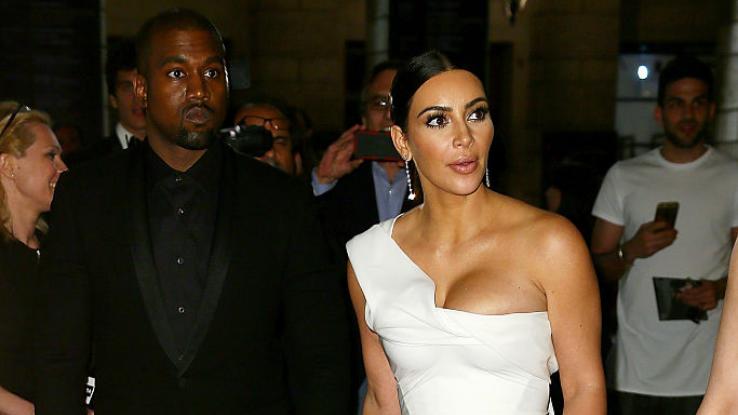 Guests received the celebrity treatment, including a "glam squad" that provided touch-ups for hair and make-up. Top chefs prepared exquisite cuisine. Featuring a performance by Andrea Bocelli, it's no wonder the wedding of Kim and Kanye is still talked about today. The total cost is speculated to have been between $2.8 million and $6 million — if you include the couples' Parisian stint.
14. Tom Cruise & Katie Holmes | $3 million
When Tom Cruise and Katie Holmes got married in 2006, their wedding expenses totaled about $3 million. Held at Odescalchi Castle in Italy, it was a Scientologist ceremony with rituals based on the religion that Cruise still belongs to today. The reception followed at the same location, and the newly married couple spared no expense for their guests.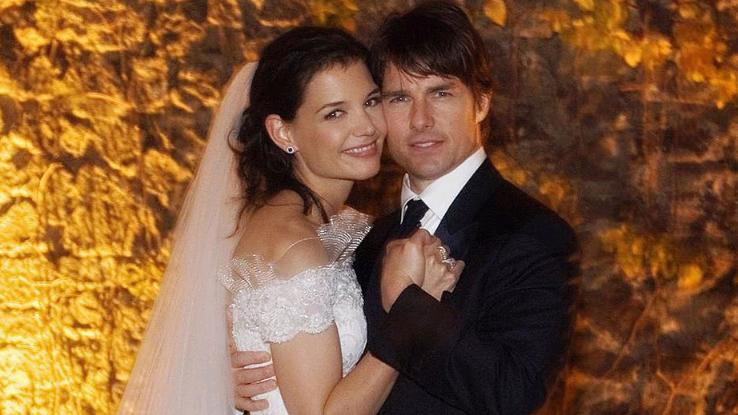 Wine and champagne, including hundreds of bottles of Barbaresco wine, flowed freely, and guests had the pleasure of dining on high-quality cuisine. A fireworks display closed out the night and added significantly to the final tally for the event.
13. Paul McCartney & Heather Mills | $3 million
When Paul McCartney and Heather Mills married in 2002, no one expected a small affair — and they were right. The couple spent at least $3 million on their wedding, which took place in Ireland. Special touches included a special song written by Paul McCartney for Heather as she walked down the aisle.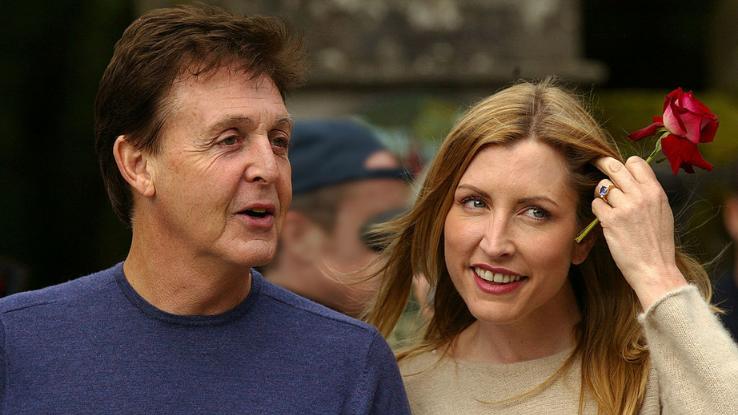 Other costlier additions included fireworks to round out the night and a 300-person guest list that included well-known stars like Eric Clapton and Elton John. A reception tent helped keep guests dry and comfortable, even in the midst of Ireland's typical rainy weather.
12. Elizabeth Taylor & Larry Fortensky | $3 million
The eighth time's a charm, right, Liz? For her final wedding in 1991 to Larry Fortensky, Elizabeth Taylor went all out. She purportedly spent around $1.5 million, which would equate to almost $3 million in today's currency.
The star-studded extravaganza was held at Neverland Ranch, the extravagant home of Michael Jackson. The ceremony was even officiated by pop-spiritual leader, Marianne Williamson. The bride's untraditional dress (a yellow confection) was estimated to cost around $25,000. Although the pair divorced a few years later, they remained friends and stayed in touch for the rest of Taylor's life.
11. Liza Minnelli & David Gest | $3 million
When Liza Minnelli and David Gest wed in 2002, it was the talk of the town. After all, they spent more than $3 million on the affair. With Michael Jackson as best man and Elizabeth Taylor serving as the maid of honor, there is no doubt the event was as star-studded as it was possible to get.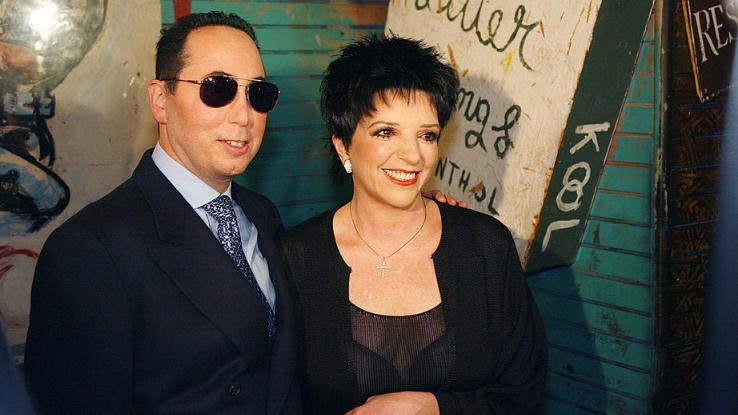 A 60-piece orchestra played the wedding music, and singer Tony Bennett performed. No costs were spared for food, and a 12-tier wedding cake satisfied guests' sweet tooth after the lavish meal. In short, the marriage only lasted a year, but their wedding will live on in memory for years to come.
10. Salma Hayek & Francois Henri Pinault | $3.5 million
One of the main factors behind the hefty cost of Salma Hayek's 2009 wedding to partner Francois Henri Pinault was the choice of venue. Wed in Teatro La Fenice, a famous and historic opera house located in Venice, Italy, the pair celebrated their love for one another with a heavy dose of style and culture.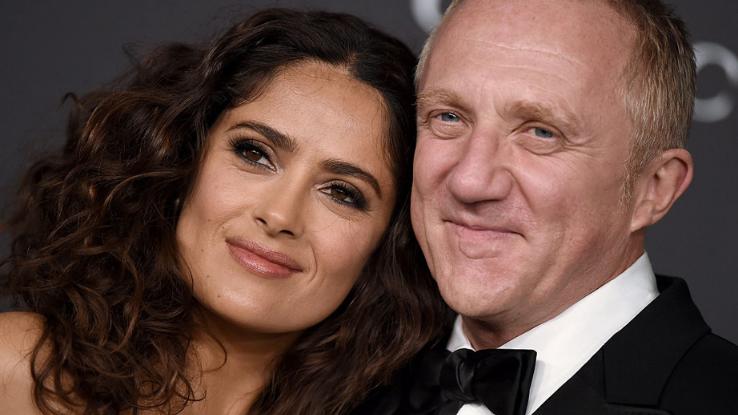 Salma dazzled in a gorgeous Balenciaga gown, a selection that contributed substantially to the cost of the wedding. In all, it's estimated that the couple — still happily married, by the way — spent around $3.5 million on the wedding of their dreams.
9. Sofia Vergara & Joe Manganiello | $4 million
In 2015, the popular Modern Family actress wed Joe Manganiello in an event that cost the pair about $4 million. Held in Palm Beach, the wedding included a Sylvia Weinstock cake and a performance by pop superstar Pitbull.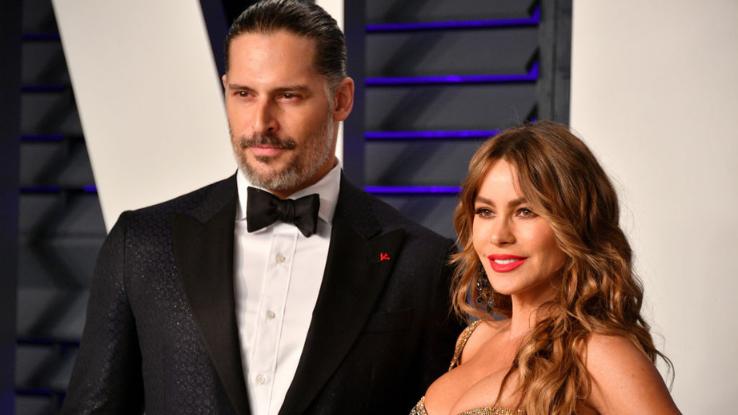 Sofia wore two dresses throughout the night, a strapless ballgown with a removable skirt, as well as a shorter dress, which she changed into for dancing later in the evening. The decor for the ceremony and reception added to the total cost significantly, with floral arrangements featuring prominently throughout the night.
8. George & Amal Clooney | $4.5 million
Amal Alamuddin, a human rights activist and attorney, became Amal Clooney in a star-studded wedding in 2014. For starters, the pair dressed in exquisite style. Amal wore an Alexander McQueen dress that likely cost hundreds of thousands of dollars. George Clooney's tuxedo cost an estimated $5,000. That's certainly a bit of a price disparity!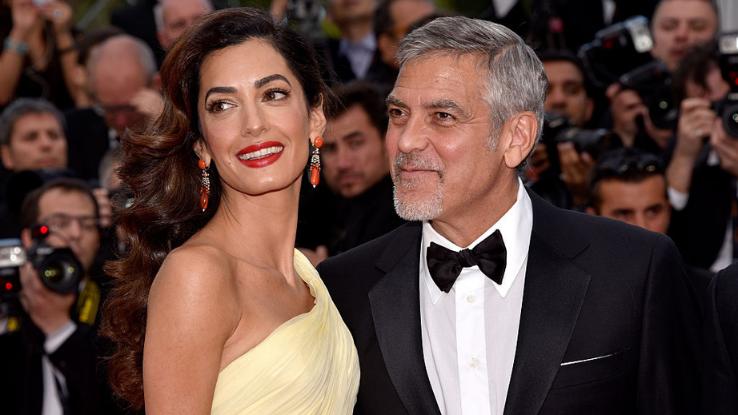 The reception alone is rumored to have cost around $250,000. Add the cost of hotel stays, transportation and a variety of other wedding costs, and it's easy to see how Amal and George spent more than $4.5 million on their big day.
7. Chelsea Clinton & Marc Mezvinksy | $5 million
Former first daughter Chelsea Clinton grew up in the spotlight. It shouldn't be a surprise that the guest list for her wedding was star-studded or that Chelsea herself looked like true American royalty in a Vera Wang dress that cost a reported $20,000.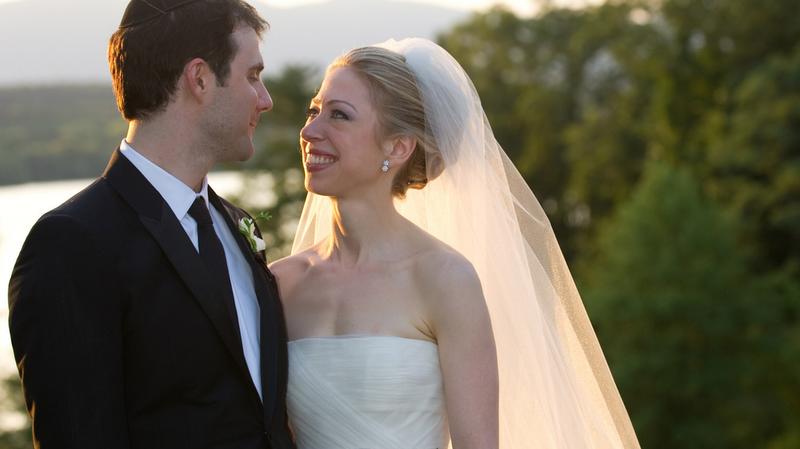 The dress was only a small slice of the $5 million budget, which included a cake that cost more than $10,000 (gluten-free) and accommodations for up to 400 guests. Like the British royals, Chelsea also spent a hefty sum for security, purportedly to the tune of $200,000. Apparently, safety costs a whole lot more in the U.K.
6. Justin Timberlake & Jessica Biel | $6.5 million
For Justin Timberlake's 2012 wedding to Jessica Biel, the superstar couple went all out. Jessica's dress, a Giambattista Valli ball gown, cost somewhere in the ballpark of $100,000. That's a pretty penny for even the prettiest dress.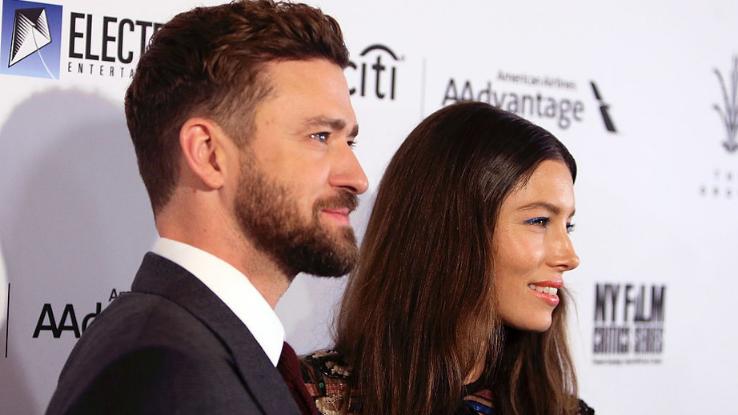 Although the wedding was small in comparison to other celebrity weddings, the duo invited their guests to stay with them for an entire week — in Italy, no less. As you might have guessed, this drove up the cost of the wedding by quite a bit. In total, the pair likely spent at least $6.5 million on their big event.
5. Wayne Rooney & Coleen McLoughlin | $8 million
English Author and TV personality Coleen McLoughlin's wedding to professional soccer player Wayne Rooney approached royal standards with its staggering price-tag. After dating for six years, the high school sweethearts decided to tie the knot at the Abbey of Cervara near Genoa, Italy in 2008. Usually, guests dread the personal expenses that come along with destination weddings, but not in this case.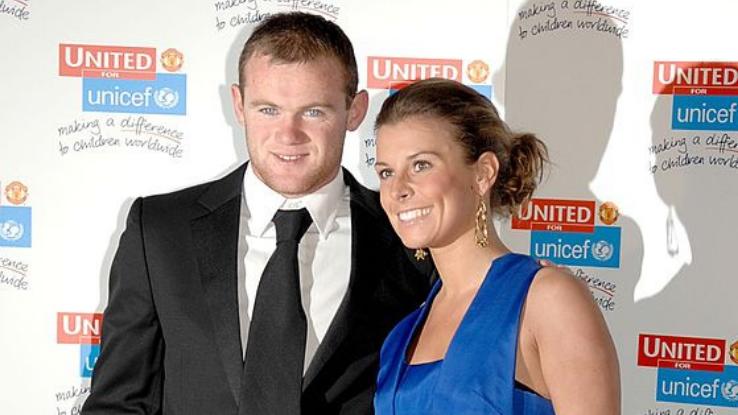 All 64 invitees were flown to the venue on one of the five private jets the couple chartered for the day. No expensive was spared on the reception either as the couple hired out Irish boyband Westlife — a stunt that cost them $670,000 alone. Of course, you'd rack up a pricey wedding tab too if OK! Magazine footed half of the bill. Reportedly, the publication paid the couple $4.2 million for exclusive rights to their wedding photos. Now $8 million total doesn't sound so steep, right? (Just kidding — it'll always be a wild amount.)
4. Michael Jordan & Yvette Prieto | $10 million
Michael Jordan went all out for his wedding to Yvette Prietto back in 2013. Although it was Jordan's second wedding, he didn't skimp on the big day, which had an estimated cost of $10 million. From the food to the entertainment, the quality of the wedding was impeccable. He even hired an 18-member band to entertain guests.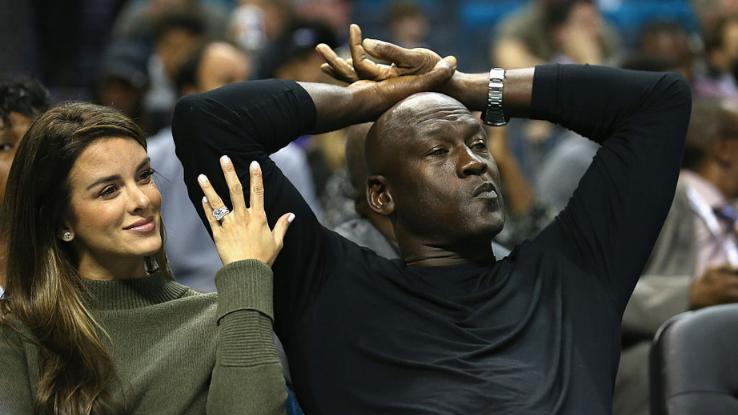 The clothes worn by the bride and groom added substantially to the cost. Decked out in a dress of handmade silk lace, Prietto looked stunning as she danced the night away with her new groom, surrounded by a star-studded guest list.
3. Kim Kardashian & Kris Humphries | $10 million
Although the marriage was short-lived, Kim Kardashian and Kris Humphries' wedding was as lavish as you might expect. It was estimated to cost even more than Kim's nuptials to Kanye, with a final price tag of somewhere around $10 million.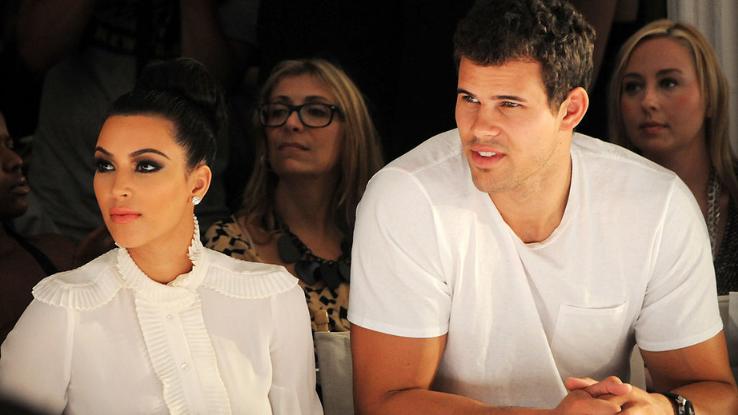 What could possibly have generated that kind of cost? For starters, Kim wore a total of three dresses, all designed by Vera Wang. In addition, the cake alone cost thousands of dollars. Other extravagant expenses also added to the total, including designer wedding invitations and a venue that cost millions of dollars.
2. Prince William & Kate Middleton | $34 million
From Kate's timeless and iconic dress and the gorgeous floral arrangements to the tables filled with food and drinks and the entertainment, the royal wedding easily stacked up bills that added up to an impressive total. Kate even had a second dress, one that was a bit easier to move around in for the ceremony.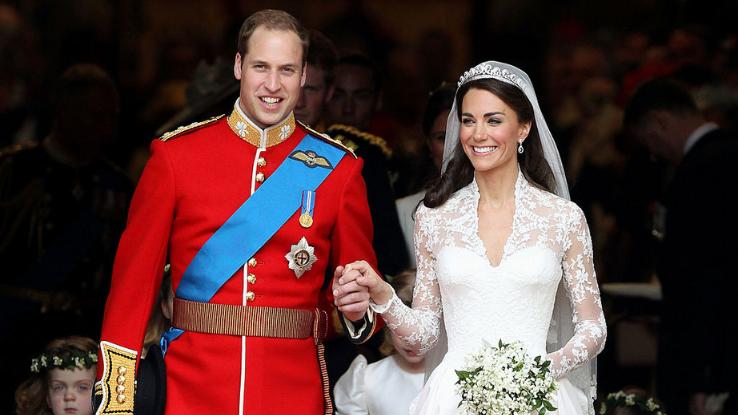 However, the majority of the money spent on this wedding went toward security costs. For such a high-profile wedding, security cost an estimated $32 million. Only a mere $2 million went to cover other wedding expenses — still quite an impressive amount.
1. Prince Harry & Meghan Markle | $45 million
When it came time for a wedding, Prince Harry had no intention of being outdone. His wedding to Meghan Markle cost an estimated $45 million, around $10 million more than Prince William's nuptials.
In many ways, however, the two weddings were very alike. Much like Kate, Meghan wore two dresses, although her style veered more toward the understated. Costs for the reception also ate up much of the budget, as did the decorations for the chapel where the couple was married, St. George Chapel in Windsor. The majority of the cost was for security, much like William's wedding.