When David Bowie suddenly passed away in 2016, his departure sent the world into mourning. The glamorous, gender-bending, glam-rock icon was one of the most influential names in the history of music, evolving seamlessly through every era of changing sounds.
But he wasn't just supremely talented. His whacky personas and bizarre behaviors further cemented his place in rock star history — and forced him to grapple with the demons that often accompany fame. Here are 30 fascinating, little-known facts about David Bowie, everyone's favorite Starman.
His Real Name Was David Jones
David Bowie has long been a household name, but he was originally called David Robert Jones. Somehow, it just doesn't have the same rock star glimmer to it, does it? However, Bowie didn't change his name merely to suit his glamorous profile. He altered it to avoid getting confused with another major superstar: Davy Jones.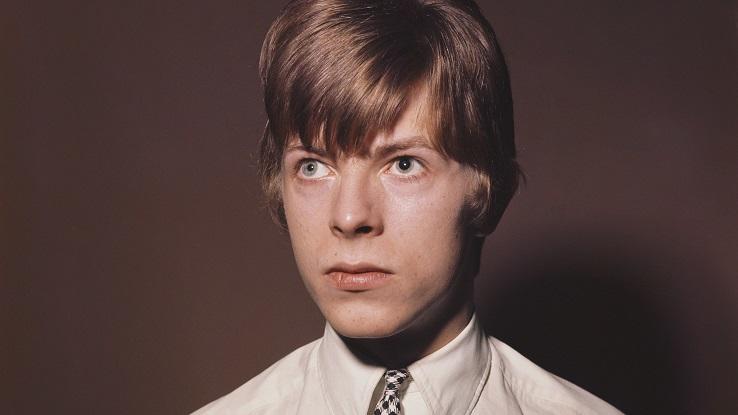 The lead singer of the Monkees was already wildly popular during the time Bowie was launching his music career. In order to avoid any mistaken identity, young David Jones changed his name to David Bowie — and the rest is history.
His Last Name Came from the Famous Bowie Knife
The singer's last name is quirky and iconic, but he didn't pluck the unique moniker from thin air. Teenaged Bowie was drawn to the name for a variety of reasons, including that it was the trademark name of the all-American Bowie knife.
In a 1974 interview with writer William S. Burroughs, Bowie shared: "I was into a kind of heavy philosophy thing…and I wanted a truism about cutting through the lies and all that." The abnormal name was also a way for him to separate himself from his pre-famous self. In a 1976 interview with People, he said, "I have no confidence in David Jones as a public figure."
Ziggy Stardust Almost Made Him Insane
Of all Bowie's absurd and unique alter egos, Ziggy Stardust earned the most notoriety. The androgynous, glamorous, lightning-faced ethereal being existed at the forefront of his personality from 1972 to 1973. During this year-long period, Bowie toured as Ziggy Stardust and the Spiders from Mars.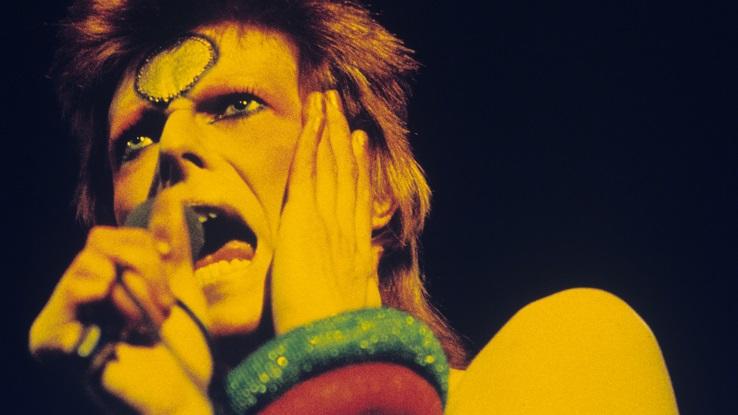 Unfortunately, as much as audiences loved Ziggy, Bowie began to feel overwhelmed by the persona. As their tour concluded, he told a live audience that he would not be performing as Ziggy Stardust ever again. He felt that Ziggy was an unhealthy presence in his life, sharing, "My whole personality was affected…I really did have doubts about my sanity."
The Thin White Duke Was His Deadliest Persona
The next persona that Bowie adopted was the Thin White Duke, which he presented from 1975 to 1976. The Thin White Duke was possibly worse off than Ziggy Stardust, as he existed during a period when Bowie's mental sanity and physical health severely declined. Drugs, depression and paranoia became a part of his everyday life.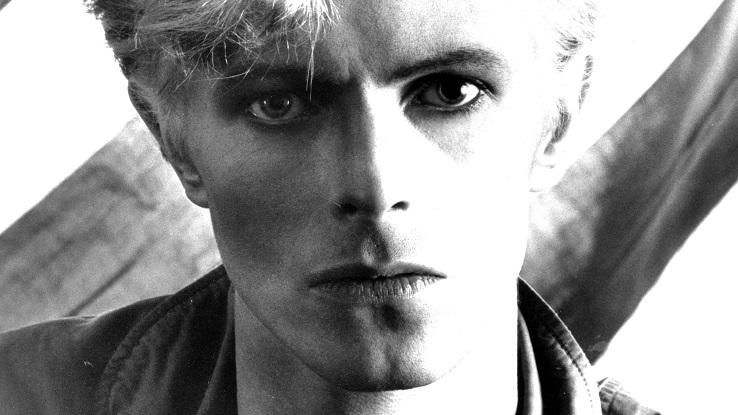 As Bowie became reclusive in Los Angeles, his sanity slipped away. The Thin White Duke was hollow, apathetic, emotionless and tormented. He was addicted to cocaine, prone to erratic behavior and fascinated with fascism. The persona earned him plenty of criticism, but he later explained his behavior, noting that the Thin White Duke existed during his darkest period.
He Was Once Obsessed with the Occult and Wizards
During the tumultuous, cocaine-filled 1970s, Bowie began to experience severe bouts of drug-induced psychosis. This wasn't helped by poor eating habits that led to rapid weight loss and eventually malnourishment. The Thin White Duke was born out of this psychosis, but more came out of it than just the bizarre new persona.
In a sleepless, starved, drugged-up haze most of the time, Bowie developed a troublesome relationship with the occult. He began to worry that wizards would steal his urine and use it to curse him. He started to jar his pee and place it in the fridge for safekeeping. (Super gross, right?) Fortunately, as his Duke years ended, these fears started to subside.
The Moon Landing Earned Him His Fame
To this day, David Bowie's most notorious tune is "Space Oddity." The haunting ballad isn't the type of song that would typically propel a singer like Bowie to fame. Nonetheless, thanks to the BBC's choice of music for their 1969 moon landing footage, he became an instant star.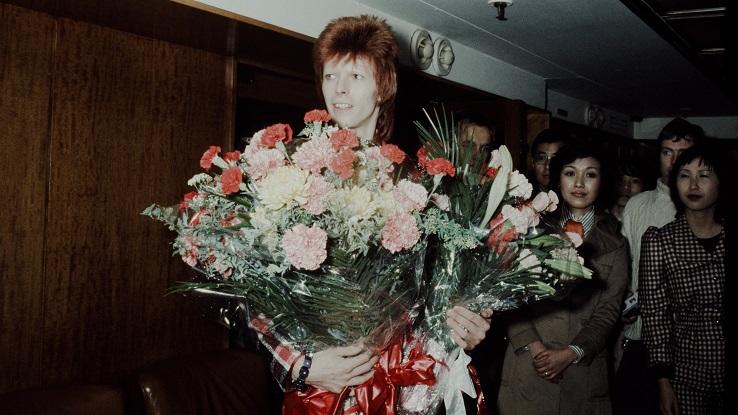 The landing of Apollo 11 was the event of a lifetime, and households across the globe sat glued to their televisions to watch the historic footage. Accompanying the remarkable footage of the landing, the BBC played Bowie's stellar track. Within hours, fame hit him like a brick wall.
He Was a Bisexual Icon
Like many great rock stars — Prince, Freddie Mercury and Elton John, to name a few — Bowie was flamboyant, glamorous and gender-bending. With personas like Ziggy Stardust, he pushed the boundaries of gender and sexual expression. Queer fans in his audience were grateful for his tolerant cultural influence. Still, some struggled to distinguish his personhood from his persona.
Many audiences grappled with their opinions about the sexuality and gender of the superstar. Bowie was aware of the discourse surrounding his identity and wished to quell any lingering rumors. In 1972, a mere five years after the British legalized homosexuality and at the start of the AIDS crisis, he bravely came out as gay and then as bisexual.
Bowie Hated the Song Little Drummer Boy
There is no song that marks Christmas quite like the catchy rendition of "Peace on Earth/Little Drummer Boy" as performed by David Bowie and Bing Crosby. The iconic duet wasn't originally supposed to be a mash-up. Why was "Peace on Earth" added to the performance? Put simply: Bowie hated the pa-rum pum pum pum.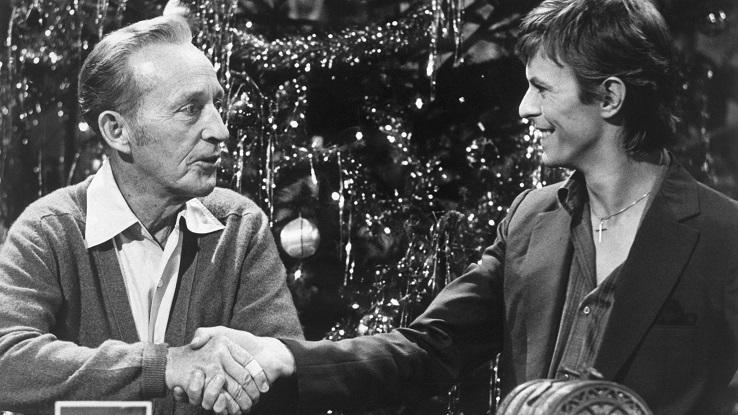 Bowie refused to perform the song and insisted they replace the tune with "Peace on Earth." To please the star, the show's crew created a special rendition of the tune for Bowie to sing as a complementary harmony to Crosby's "Little Drummer Boy." After a mere half-hour of rehearsal, they performed the unique duet flawlessly.
Major Tom Wasn't a One-Time Character
"Ground control to Major Tom! Can you hear me, Major Tom?" Bowie's narrative of the lone astronaut literally launched his career into space, turning him into a superstar overnight. However, "Space Oddity" wasn't the only song that showcased Major Tom. Bowie seemed to understand the significance of the character and featured him in several other tunes.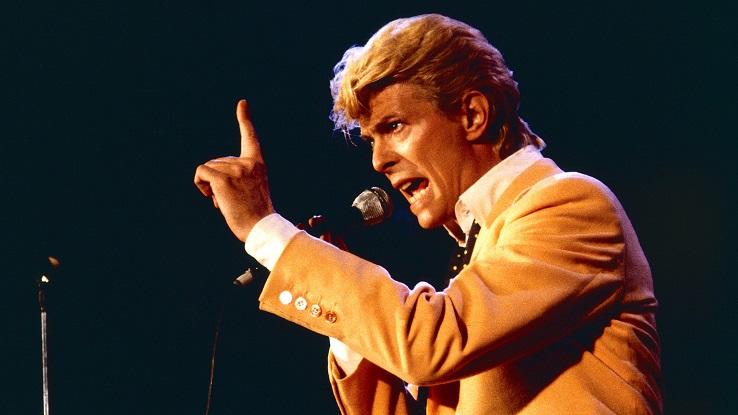 In "Ashes to Ashes," Major Tom is mentioned in the lines, "Ashes to ashes, funk to funky. We know Major Tom's a junkie." He's also mentioned in the Pet Shop Boys' remix of "Hallo Spaceboy" in the lines, "Ground to Major, bye bye Tom. Dead the circuit, countdown's wrong." "New Killer Star" and "Blackstar" also reference the fictional astronaut.
He May Have Had an Eating Disorder
When the pressures of fame and identity caught up with Bowie, he turned to drugs, booze and other negative behaviors to cope. Many of his fans know about his chronic drug use, yet most don't know about his dangerous dietary habits. At one point in his life, he ate only peppers and milk, resulting in near-fatal malnourishment.
During this period, Bowie dropped an astonishing amount of weight, becoming painfully thin and lethargic. Although this could be partially attributed to his drug use, psychologist Dr. Linda Papadopoulos noted that his diet was extremely disordered, sharing with REELZ, "It has all the hallmarks of an eating disorder, and at the base of most eating disorders, is this need for control."
He Formed a Society to Protect Long-Haired Men
When David Bowie was a mere 17 years old, he made his first television appearance on the BBC's Tonight show. However, he wasn't brought on to perform for the crowd. Instead, he was advertised as the spokesperson for a bizarre new group: the Society for the Prevention of Cruelty to Long-Haired Men.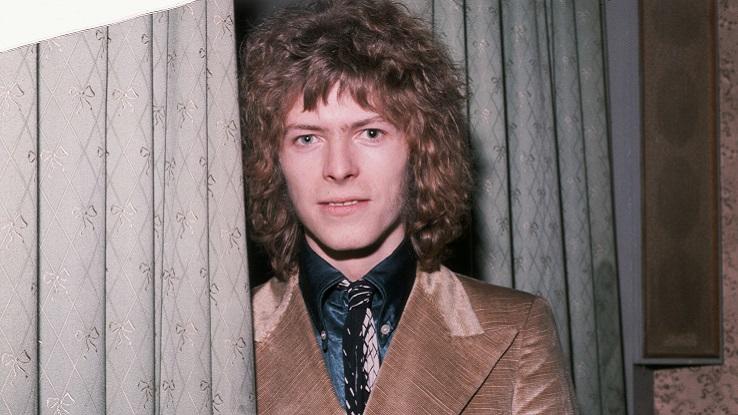 Bowie started the group to fight back against maltreatment and bullying from strangers in passing who teased hippie-era, long-haired men. On Tonight, Bowie said, "I think we're all fairly tolerant…But for the last two years, we've had comments like 'Darling!' and 'Can I carry your handbag?' thrown at us, and I think it just has to stop now."
He Had Anisocoria, Not Heterochromia
Bowie's mystical eyes have always appeared unique — even from one another. Many fans believe that he had a condition called heterochromia, where one eye is a different color than the other. Without the backstory, this explanation for Bowie's eyes (one of which appears blue, one of which appears brown) makes perfect sense.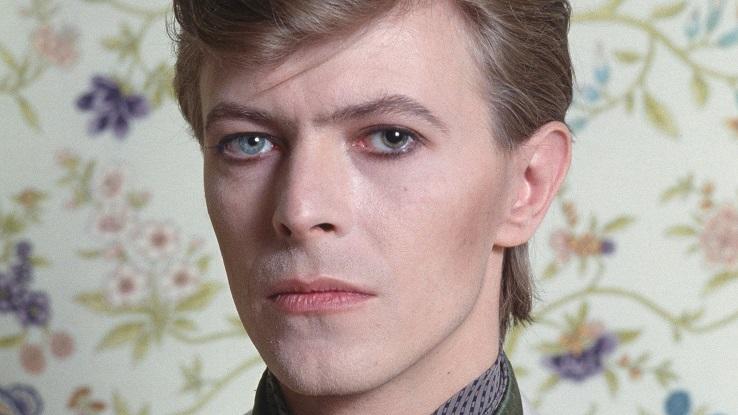 However, Bowie actually has an ocular condition called anisocoria, which causes a permanently enlarged pupil. He developed the distinctive deformity during a schoolyard fight when he was 15 years old. His friend, George Underwood, slugged him in an argument about a girl, slicing his pupil with his fingernail. Fortunately, the duo made up and remained friends into adulthood — but the pupil damage remained.
He Sent a Pig Fetus to Rolling Stone
No matter what you may think, this wasn't a mean-spirited gift. In fact, it was quite the opposite! Bowie was frequently (happily) interviewed by Rolling Stone. During a 1990's interview with David Wild, he saw that another musician, Tom Petty, had given the journalist a nice present. Bowie felt pressure to send something the writer's way as well.
What could be better than a pig fetus, right? Yep, he decided to send a piglet in a jar to Wild — but U.S. Customs confiscated the strange gift. What a surprise! Wild later admitted on the Adam Carolla Show that he was grateful the present was withheld, sharing, "There were weeks…of [Bowie] checking in to see if a pig fetus had ever arrived."
A Lollipop Got Stuck to His Eye
The tendency of fans to throw objects at their favorite performing rock stars isn't reserved for Bowie. Everything from shoes to water bottles to mud — we're looking at you, Green Day — have been thrown at some of the biggest stars in every musical era. Unfortunately for Bowie, his experience with a candy-tossing fan had some pretty yucky consequences.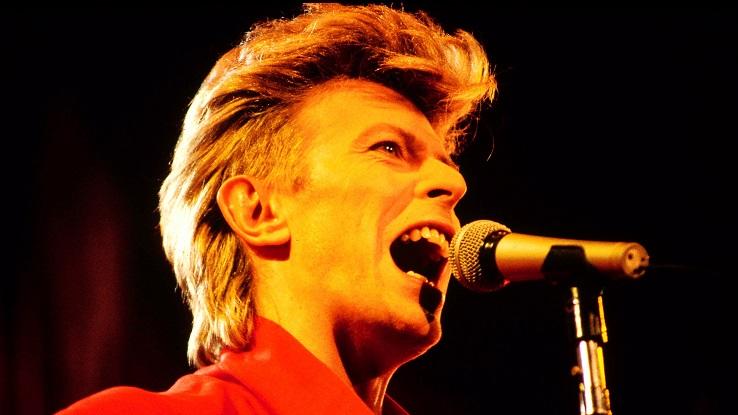 During a 2004 performance in Norway, an audience member tossed a wet lollipop at the performer. Unbelievably, the piece of candy stuck to his eyeball. A member of Bowie's crew quickly removed the protruding lollipop. Fortunately, he was a good sport about the ordeal and carried on with his performance. After all, the show must go on!
He Was a Talented Mime
Mastering consistent stage presence while singing can be difficult for even the most seasoned singers, but Bowie executed this necessary skill with ease. Believe it or not, he was equally skilled at dominating the stage when he was completely silent. How is this possible? Well, in addition to being a talented musician, he was also an incredible mime.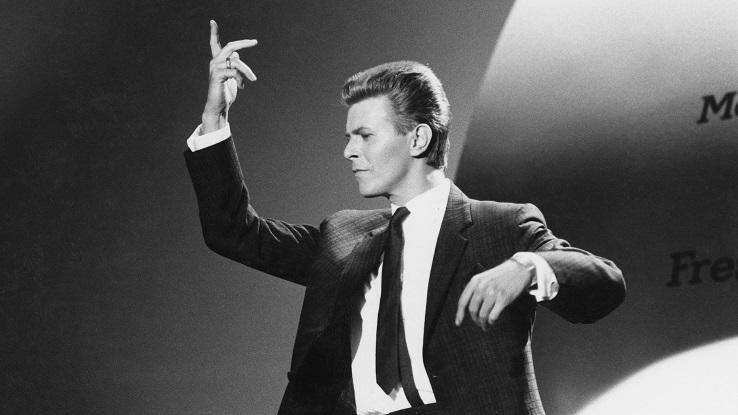 This might seem like a strange skill for a rock star, but Bowie loved to perform in different ways. He received his mime training from choreographer Lindsay Kemp, who also taught the uber-expressive Kate Bush. Miming was one of his earliest pursuits. In the early 60s, he toured as a mime with T. Rex and even started his own troupe.
He Was a Prolific Painter
Is there anything that David Bowie couldn't do? In addition to his many other artistic skills, he was a prolific painter. His work was often post-modern, resulting in haunting, trippy and surreal paintings. Many of his greatest pieces were his neo-expressionist self-portraits. Inspired by greats like Picasso and Tintoretto, Bowie produced a plethora of meditative works.
His raw pieces often ignored technicality but were a way for Bowie to overcome creative blocks he faced while writing his lyrics. In 1998, he told The New York Times, "I'd find that if I had some creative obstacle in the music that I was working on, I would often revert to drawing it out or painting it out."
He Performed with 10 Different Bands
Talk about indecisiveness! Bowie rocked as a solo act, but he frequently formed, joined and performed with other rockers, musicians and bands. He was a standing member in 10 bands, including The Hooker Brothers, The Manish Boys, The Lower Third, The Buzz, The Riot Squad, The Konrads, The Hype, The King Bees, Tao Jones Index and Tin Machine.
Some of these bands were successful; others were complete flops. Bowie treated his commitments to these bands much like commitments to his personas, joining and leaving groups in fits and starts. Fortunately, he always finished what he started when it came to tours and shows, even when the performances went poorly.
He Was in a Video Game
When he wasn't starring in films, television, Broadway shows and his own personal performances, Bowie decided to try out another performance medium: video games. Back in 1999, Bowie and his wife, Iman, both starred as featured characters in the video game Omikron: The Nomad Soul.
In the game, Bowie played a revolutionary called Boz, who occupied virtual concert spaces throughout the game's narrative. In addition to lending his image to the trippy game, he also wrote Omikron's haunting music. The epic score and character feature gave him a new reputation in the world of gamers, who were major fans of the megastar's role.
He Had an Unusual Stalker
Could you imagine being followed across the country by a giant bunny? This may sound like something out of Donnie Darko, yet it was Bowie's reality in 2004. Why was a massive pink rabbit trailing him from city to city on his North American tour? God only knows. Nonetheless, a relatively short individual in a bunny costume kept popping up along his route.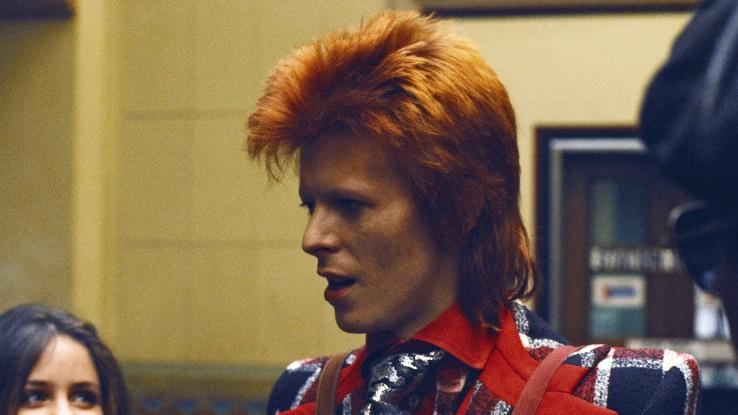 At first, the mysterious bunny seemed to be harmless. Bowie even adapted his song lyrics at certain shows to poke fun at the furry stalker in the audience. However, things took a turn for the absurd when he boarded a flight in New York and found the rabbit (still in costume) onboard. Creepy. The bunny's identity remains unknown.
His Childhood B.F.F. Was Also a Rock Star
Many of Bowie's childhood friends had a significant impact on his future. Even Underwood (who gave him his dilated pupil) went on to design several of his album covers. Still, Bowie probably didn't realize at the time that he was constantly in the presence of another superstar. At Bromley Technical High School, he became close friends with future guitar legend Peter Frampton.
They often spent breaks in their school day jamming to rock and pop tunes, never realizing that kids in the future would do the same to their music. These days, Bowie is one of history's biggest rock stars, and Frampton is his equal in the world of guitarists. It turns out that surrounding yourself with greatness might really make you great.
He Was Also Buddies with Elton John
When Elton John was still Reginald Kenneth Dwight, he met David Bowie, who was still David Jones. Both were in their tumultuous and evolutionary teenage years when the music-loving duo grew close. They frequently chatted about their favorite music, frequented coffee shops and gay clubs together and soaked up the evolving English rock and pop scenes.
Unfortunately, their friendship fell apart as their careers blossomed. After Bowie died, Elton John shared, "We started out being really good friends…but I think we just drifted apart. He once called me 'rock 'n' roll's token queen'…which I thought was a bit snooty. He wasn't my cup of tea. No, I wasn't his cup of tea."
David Bowie's Brother Inspired His Famous Tunes
The name Terry Burns may not mean as much to you as David Bowie, but the man behind that name was a major force in Bowie's career. Burns, who was his half-brother, shaped his lyrics and inspired a plethora of his most insightful songs. Growing up, the brothers often hung out, attended concerts, researched religion and even read novels together.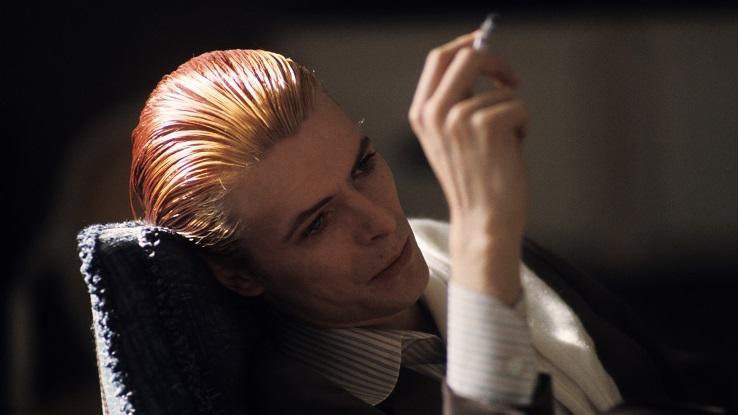 Sadly, Burns suffered from a variety of mental illnesses, including severe schizophrenia. As an adult, he spent most of his time within the walls of a psychiatric hospital called Cane Hill. Unfortunately, he broke out in 1984 and took his own life. His death took a toll on Bowie, leading him to produce songs such as "All the Madmen."
He Adored the Earliest World Wide Web
Unlike pop stars such as Prince, who despised the influence the internet had on music, Bowie couldn't get enough of the new technology. In a 1999 interview with Jeremy Paxman, he shared that he believed the internet would have "unimaginable" implications on the evolving world.
He told Paxman: "I really embrace the idea that there's a new demystification process between the artist and the audience. The interplay between the user and the provider…it's going to crush our ideas of what mediums are all about." Bowie even created his own web browsing service, which he called BowieNet. The subscription-based website survived from 1998 to 2012.
Bowie's Final Album Was a Farewell to Fans
Was David Bowie psychic? It's hard to know for sure, considering his 25th and final album was released a mere two days before his death. At the very least, the timing of his final body of work was haunting. Audiences across the globe were shocked to learn of his death, as Bowie — suffering from liver cancer — had kept his illness hidden from his fans.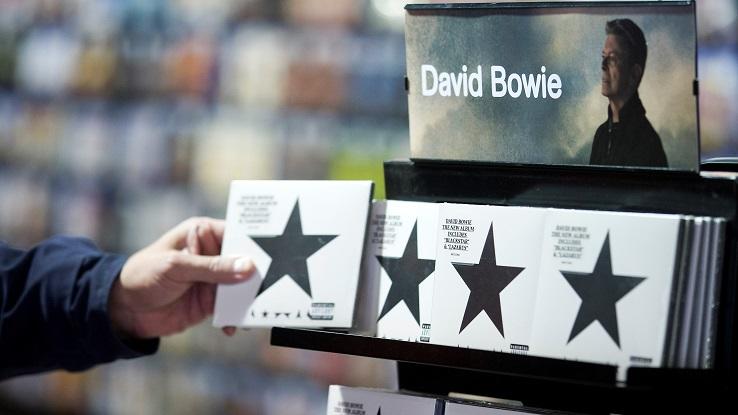 His producer, Tony Visconti, described Bowie's final album as his farewell in an emotional Facebook post. "He always did what he wanted to do…and he wanted to do it the best way. His death was no different from his life — a work of Art. He made Blackstar for us, his parting gift."
He Declined to Perform at the Olympics
In 2012, the Olympics were held in England's artistic hub, London. The opening ceremony's artistic director, Danny Boyle, could think of no better act to perform a set than the Starman himself. However, when he asked Bowie to sing, he declined the offer. At the time, he hadn't performed live since 2006, and he wasn't eager to do so again.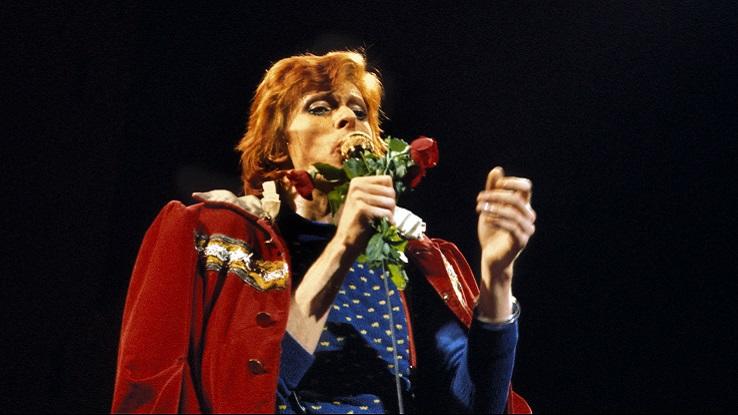 However, Bowie was willing to have his widely adored music played alongside clips of previous performances. Boyle told the Yorkshire Post, "I went to meet David Bowie…he wasn't into performing live, but he gave us all the support we needed, which was a big buzz for me because he is one of my heroes."
He Wrote His Own Musical
Many great rock stars of Bowie's age have contributed to the scores used in now-famous musicals, such as Cindy Lauper's Kinky Boots and Sir Elton John's The Lion King. Bowie was inspired to do the same. For one of his final works during his life, he wrote the lyrics and score to his own musical: Lazarus.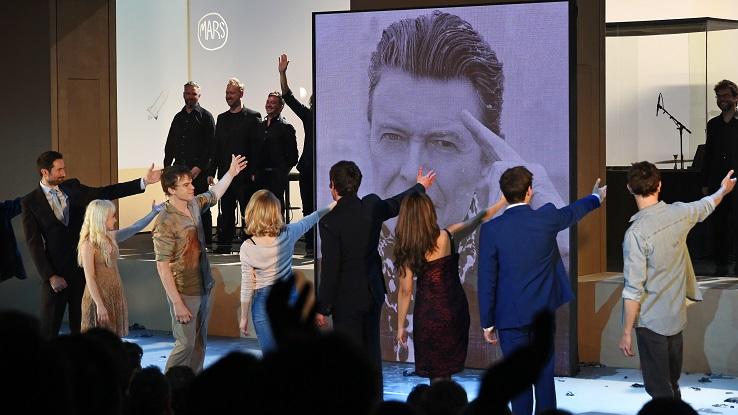 Co-written with Irish playwright Enda Walsh, Lazarus was inspired by Walter Travis' novel The Man Who Fell to Earth. Bowie had previously starred in a movie adaptation of the book. The musical premiered in November 2015, a few months before his death in January 2016. As of 2019, it has been performed in several locations across Europe.
He Was Terrified of Tea
Bowie may be as English as they come, yet the star refused to drink a drop of tea. What exactly turned him off the drink that is such a mainstay beverage for his country of origin? Apparently, he didn't have an issue with the flavor or consistency. Instead, a childhood trauma put him off the English staple.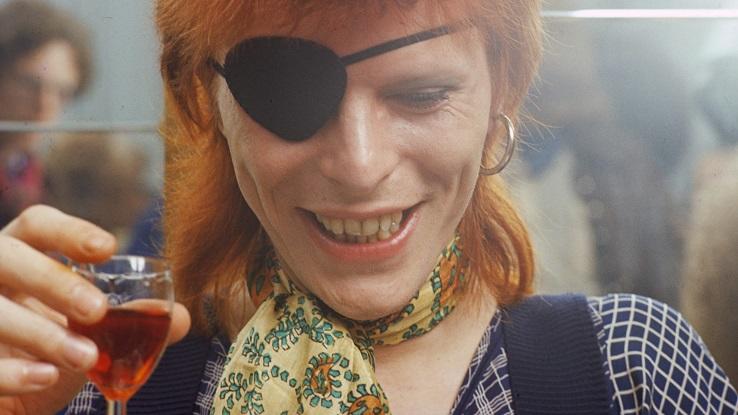 It's unclear what the exact experience was that ruined teatime for Bowie. However, we know he stopped consuming the drink when he was 5 years old after a negative incident with a cuppa. Could he have dropped hot tea on his lap? Burned his tongue to a crisp? No matter what caused it, Bowie steered clear of tea for the rest of his life.
Bowie's First Love Was Jazz
Although Bowie was known for his persona as a glam-rock pop star, he wasn't initially drawn to the musical stylings of other rock artists. In fact, one of his favorite early music genres was jazz. When he was 12, someone gave him a saxophone, and he began to binge on jazz artists like Charles Mingus with his jazz-loving brother.
His saxophone days and his interest in jazz music remained a central influence in his evolution. Although he found his own style, he remained deeply enamored with the genre. He even shared a dance with Princess Diana to the stylings of George Melly. The lifelong jazz fan never lost his appreciation for the music that shaped his upbringing.
The Megastar Passed Up Knighthood
The Queen of England has long been known to honor famous musicians by knighting them. Among those receiving this great title are Sir Elton John, Sir John Lennon and Sir Mick Jagger. Of course, David Bowie was certainly influential enough for the Queen to offer him knighthood — but he respectfully declined the honor. Gasp!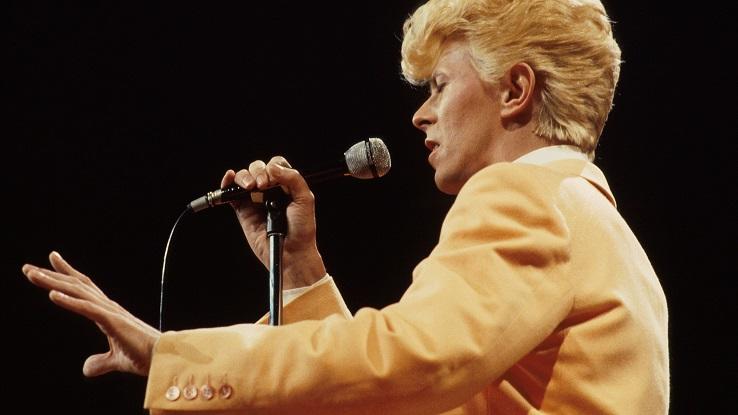 Why did he refuse to be knighted? In 2003, he told The Sun, "I would never have any intention of accepting anything like that. I seriously don't know what it's for. It's not what I spent my life working for…Am I anti-monarchy? I'd only have a serious answer to that if I was living in this country."
He Was in SpongeBob's Atlantis SquarePantis
In addition to an uber-successful singing career, Bowie had a fairly rich history in acting. He is widely recognized for his stellar and spooky performances in films like Labyrinth (1986) and The Man Who Fell to Earth (1976). Did you know that he also lent his heavenly voice to a character in Atlantis SquarePantis (2007)?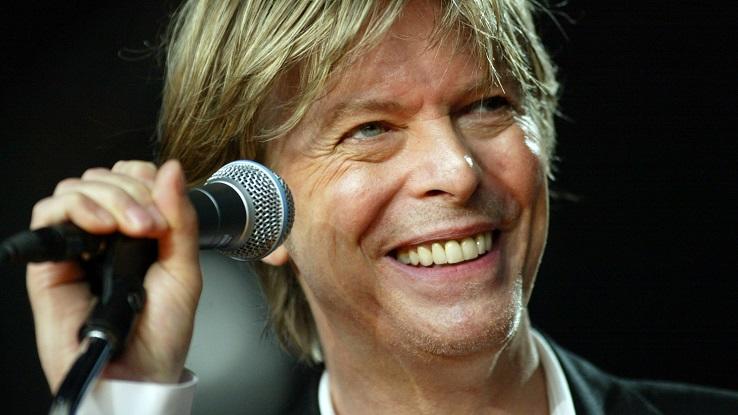 Believe it or not, David Bowie had a featured role in this SpongeBob SquarePants' flick, playing Lord Royal Highness, an Atlantean King. His character had the same flair as Bowie himself, sporting fabulous heels, a killer crown and fancy, glittery garb. In a public blog post, he highlighted the role, sharing, "I've hit the Holy Grail of animation gigs."