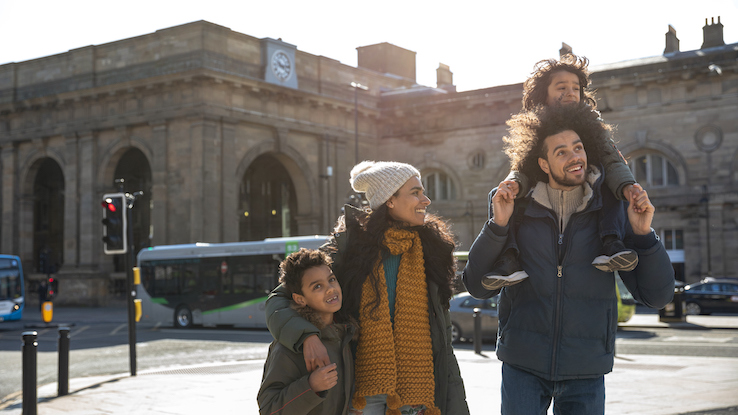 Now that we're settling into winter, have you started dreaming of getting away? Family vacations are some of the best ways to create impactful memories and enjoy time in a new locale, but they can also impact your wallet more than you like.
With gas and food prices on the rise, it's become a little more challenging to plan a wallet-friendly trip that everyone will enjoy. But a vacation doesn't have to bust your budget completely. Luckily, we have 13 tips you can utilize to still have a fantastic time exploring on a dime.
1. Be Flexible With Your Dates and Location
If you're flying, your tickets may be the most expensive thing you pay for. Being flexible with both where and when you fly could allow you to save hundreds. While it might not be possible to remain flexible with both of these options, if you can at least allow a little leeway for one, you could snag a better deal.
2. Keep Packing to a Minimum
Create a packing list for everyone in the family to try and keep the number of bags you check to a minimum. Those fees can add up quickly, so challenge the family to stick with one carry-on item per person. Some flights don't even charge for those!
3. Avoid Staying in the City Center
While it's exciting to be in the center of the hustle and bustle of a new city, it may not be worth the price. Instead, opt for finding accommodations on the outskirts of town to save money on your nightly rates. This option may also encourage you to engage more with the locals and see a different perspective of the city than you otherwise would in a more touristy area.
4. Do a Home Exchange
Want to keep your budget for accommodations at next to nothing? It is possible; try staying in someone else's home for free while they stay at yours. While this can be an option that makes some people nervous, the websites that help you make this kind of arrangement do thorough background checks and allow you to have extensive conversations with everyone beforehand. This helps you ensure you feel more than comfortable before any agreements are made.
5. Make Having a Kitchen a Non-Negotiable
We all know that cooking at home is a great way to save money, so why not continue that practice while on vacation? If you book a house, condo, apartment, or extended-stay hotel, you can have access to a kitchen to save dollars on those restaurant bills.
6. Avoid the Peak Season
Every country has its peak season for tourism, and everything, including flights, accommodations, and activities, goes up in price accordingly. However, there's still so much to see and enjoy during the off-season. Do some research to learn what countries are more affordable during the month you want to travel.
7. Try Going on a Volunteer Trip
If you really want to eliminate costs, give some to get some. By agreeing to volunteer a certain number of hours per day, you could receive free accommodations and meals in exchange. The place where you help out may even be able to provide fun activities for free or at a heavily discounted rate. In addition, a volunteer trip allows you to have unique experiences you may otherwise not enjoy, saves you money, and gives you the chance to impact others positively.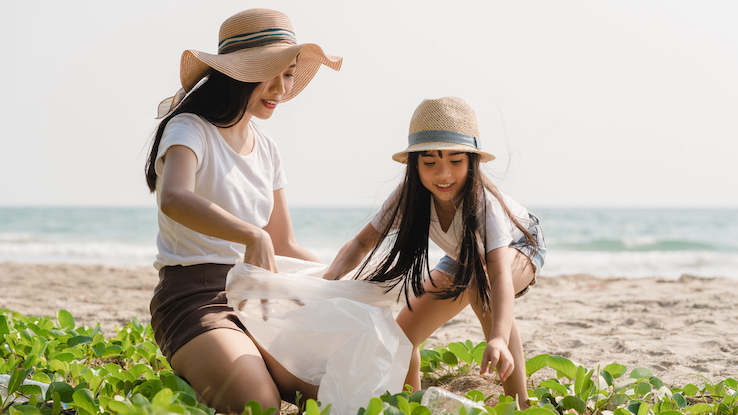 8. Compare Transportation Costs
Before paying for that expensive rental car at the airport, look into public transportation costs at your destination. While safety and time are the main concerns with this way of getting around, you may find it to be the better option. Public transportation can cost as little as a few dollars a day. It's unlikely you'll get a rental car for less than $50 a day, and you'll need to pay for gas as well.
Also, take a look at the typical costs for a trip with Uber or Lyft. They may also end up being cheaper than paying for a rental.
9. Avoid Bar Tabs
Many people tend to have a few drinks at dinner or by the pool when they're on vacation. While those can help with relaxation, they're never cheap. Instead, if you'd like to indulge in a drink or two, head to a liquor store or grocery store and purchase the alcohol yourself along with any mixers you may desire. Have a few drinks before going out so you don't have to spend any money on drinking while at dinner or enjoying other activities.
10. Take Advantage of Deals for Kids
Many places, especially those that advertise themselves as being family-friendly, provide discounted or free things for kids. Make these options a priority on your itinerary to have a great time for a cheaper rate!
11. Consider Free Entertainment
Who doesn't like the word "free"? Many cities offer plenty of free entertainment, including walking tours, museum visits, and access to gorgeous parks. Look into these options and make sure to try at least one free attraction to keep both your itinerary and wallet full.
12. Use Travel Apps That Save You Money
There are numerous apps out there that have been designed for the traveler on a budget. If you need to know how to avoid tolls, what gas stations have the cheapest gas, where to find the most affordable attractions, how to get the cheapest hotel rates, and more, download a few apps to ensure you don't miss out on taking advantage of these opportunities.
13. Use This Opportunity to Teach Your Kids Budgeting
While budgeting is an integral part of managing your money in general, many people struggle with it when traveling. Let your kids in on the details to make them more aware of how decisions are being made. You can even include them in some of the choices to show them your thought process when it comes to deciding what's worth spending money on and what isn't.