The glass ceiling is sadly still alive and holding women down in modern society. Generally speaking, women are paid only 80% of what men are paid, even when the work is exactly the same. Despite that unfortunate truth, men still don't always end up as the primary breadwinners in their relationships, particularly when their partners are hugely talented, successful celebrities.
These high-profile celebrity women prove that despite the unfair advantage men tend to have in the wage department, it's still possible to come out on top financially. Check out some popular female celebrities who make more money than their husbands.
Nicole Kidman & Keith Urban
Nicole Kidman and Keith Urban are both very successful in their careers. With Kidman an award-winning actress and Urban an award-winning country musician, they do quite well in the financial game. Together, they are worth a little more than $200 million, but Kidman's share is a bit higher.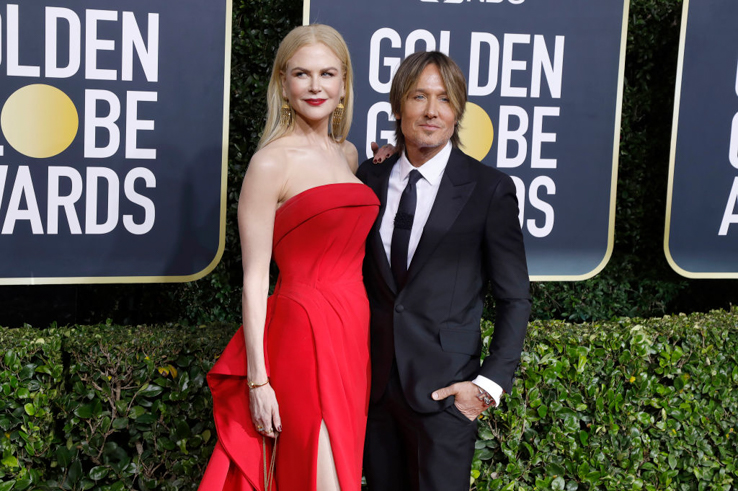 She is worth about $130 million to date, which makes sense, considering all the box office hits she has starred in, not to mention Big Little Lies, which pays her $1 million per episode. Not that money matters in this relationship. The two are deeply in love and have been since they met in 2005.
Kim Kardashian & Kanye West
For seven years, Kim Kardashian and Kanye West were a true power couple. Many believed that Kim was the brains and breadwinner of the entire operation. We understand why, considering that she technically had more money than Kanye. Kim was worth $350 million to his $250 million, thanks to all her appearances, endorsements and so much more.
Realistically, Kim and Kanye are both smart, hardworking people who are dedicated to their craft and to their family members. Donda (an album named after Kanye's mother) is slated to release sometime this month. Moreover, Kim and Kanye continue to provide North West together despite their recent divorce.
Miley Cyrus & Liam Hemsworth
Miley Cyrus was with Liam Hemsworth on and off for around a decade, and they did finally get married — only to divorce less than a year later. The reasons are likely as complicated as Miley herself, but luckily their prenuptial agreement left their finances out of the disagreement — a smart move for Cyrus, in particular.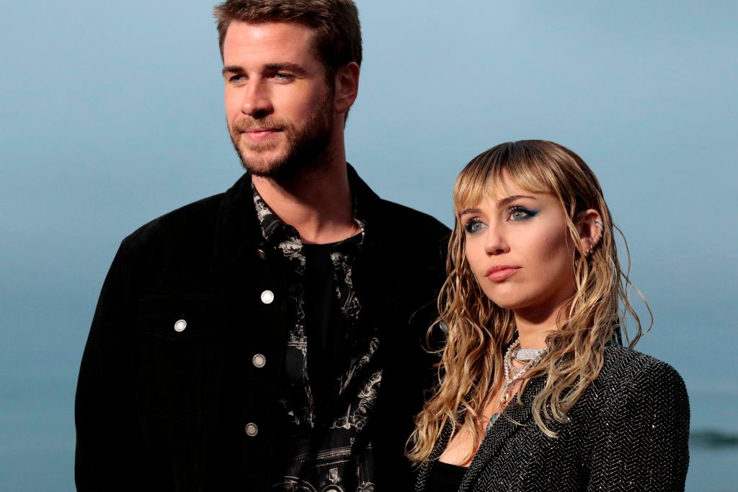 Her net worth is much more than Hemsworth's, although the hunky Australian's acting career has built up his own bank account quite a bit over the years. Still, his $26 million was nothing compared to her more than $160 million.
Kylie Jenner & Travis Scott
Forbes declared Kylie Jenner a self-made billionaire with a net worth of $1 billion, so no matter how rich and famous her partner is, her billion will be pretty darn hard to beat. Actually, her former fiance is pretty rich and famous. Travis Scott is a successful rapper who is worth $20 million.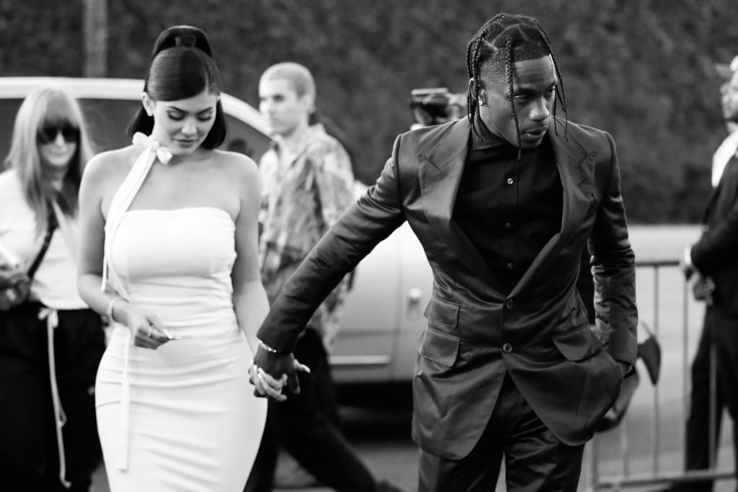 Kylie Jenner, the youngest in the Kardashian-Jenner family, might not be totally self-made, considering her family was rich to begin with, but she did put in a lot of work to build her own makeup empire. Head start or not, she has accomplished some impressive feats in the business world.
Gisele Bundchen & Tom Brady
If you add up the wealth of supermodel Gisele Bundchen and Patriots' quarterback Tom Brady, the happy couple is worth more than $500 million. However, her share — about $400 million — accounts for most of that amount. With all her runway work and affiliations with Victoria's Secret and Vogue, it makes sense that she has a lot of money in her bank account.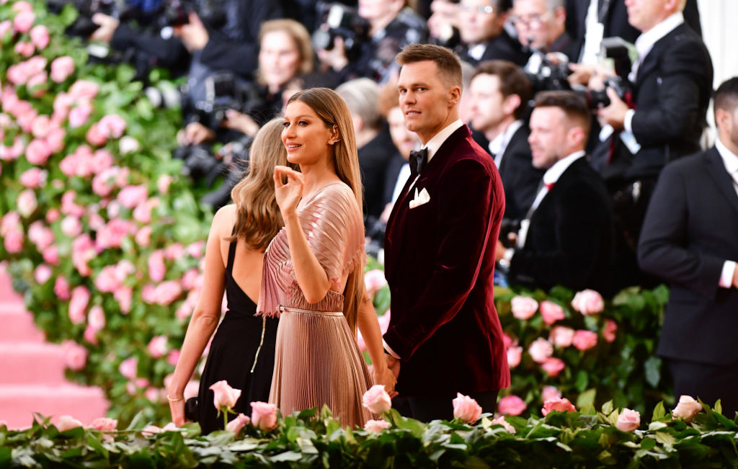 It's doubtful the two are comparing bank balances, though. They are truly in love, and it shows in the way they look at each other. They have certainly come a long way since their initial blind date in 2006.
Sarah Jessica Parker & Matthew Broderick
Sarah Jessica Parker made a lot of money starring in Sex and the City. She still does, actually, and between that and her other roles, not to mention her fragrance line, she is now worth about $90 million. Her hubby, Matthew Broderick, has slightly less than half of that, though neither one of them is counting.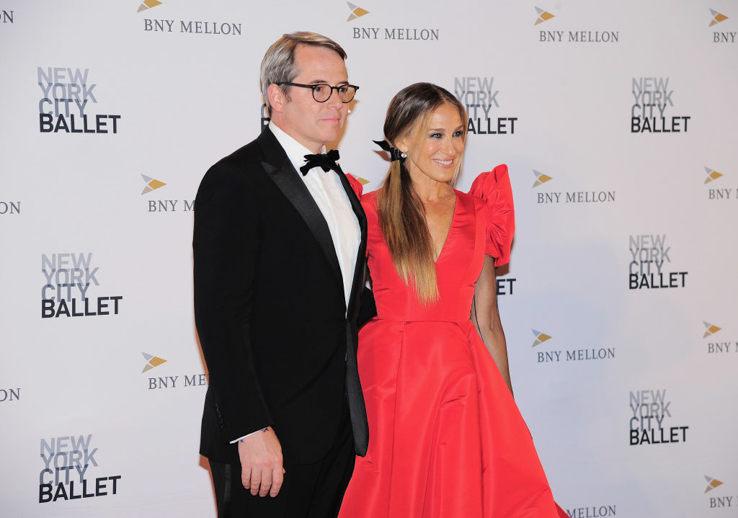 This couple has been inseparable since 1992, which just goes to show their commitment to one another. Today, they're just as in love as they were way back when they began. Parker still finds him the most handsome man she's ever seen.
Angela Bassett & Courtney B. Vance
Angela Bassett, most recently known as Queen Ramonda from her extraordinary role in Black Panther, is making a killing. To date, she is worth an impressive $20 million. Her husband, Courtney B. Vance, is also an actor who is worth around $4 million.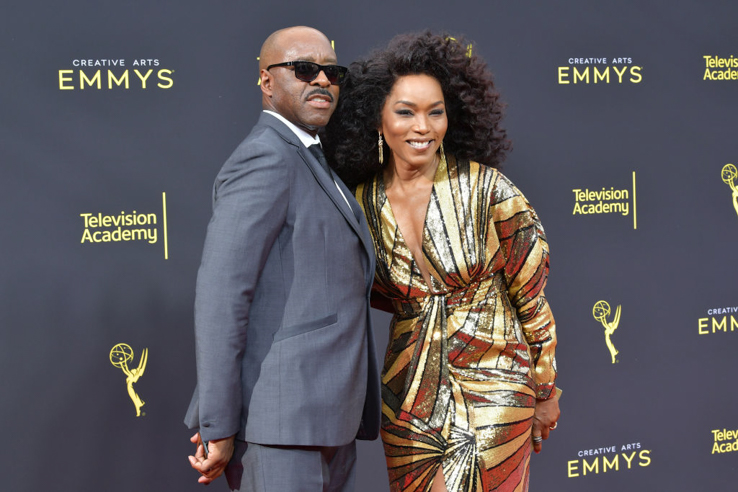 Money isn't at the root of their relationship, which means it doesn't matter to Vance that his wife is the main breadwinner in the family. They love and support and share with each other in all things, which is the healthiest way for a couple to live.
Jennifer Aniston & Justin Theroux
Jennifer Aniston and Justin Theroux were married from 2015 to 2017. Perhaps it was the difference in their net worths that caused such a premature ending to their marriage. With Aniston worth $200 million to Theroux's $20 million, that is quite a bit of financial difference that could have caused some pressure.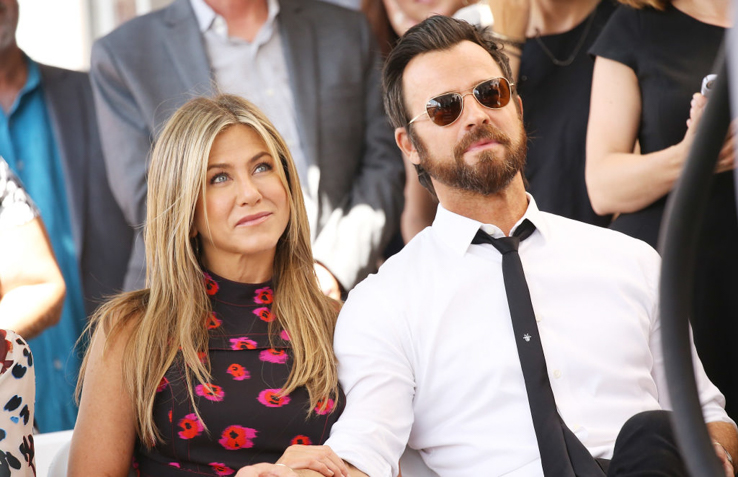 Actually, it was Aniston who didn't want a prenuptial agreement before their wedding, so if anyone's ego got in the way of love, it may have been Theroux's, though that's just guessing. Regardless, Aniston sure saved herself a lot of money by having that prenup after all.
Anne Hathaway & Adam Shulman
Actress Anne Hathaway is worth $35 million. That amount shouldn't be surprising considering her various appearances on the big screen, from roles in romantic comedies to dramas and action movies. Her husband, Adam Shulman, is also an actor, although he hasn't been quite as successful and is only worth roughly $1 million.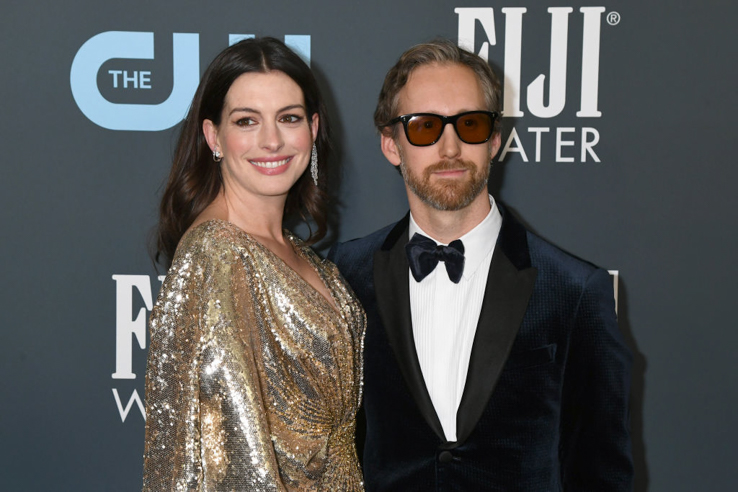 Yet, for this couple, love comes long before money, which is the way it should be, so the discrepancy in their bank accounts and levels of Hollywood fame likely don't come up much. They are as happy as can be just the way they are.
Reese Witherspoon & Jim Toth
Reese Witherspoon isn't just a blonde bombshell — she's as rich as they come. Thanks to her enormous acting talent, she is worth more than $150 million. Witherspoon's husband, Jim Toth, does well also as a Hollywood talent agent — but not nearly as well as her. Toth is worth about $4 million.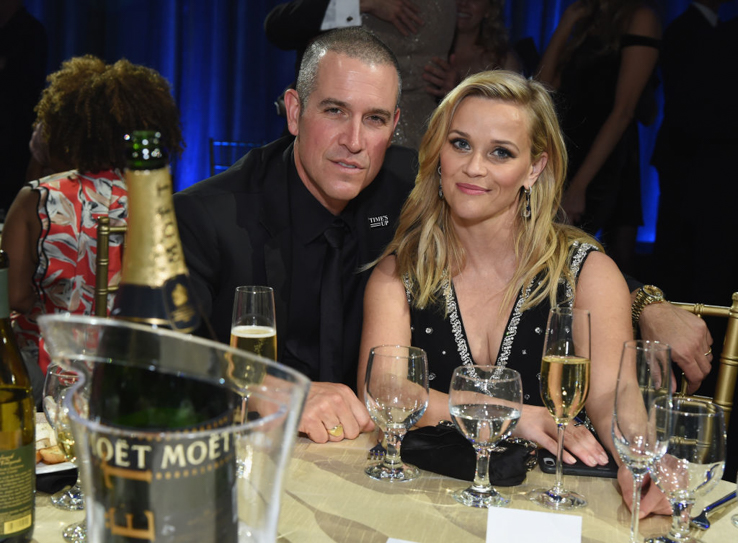 The two met at a party years ago and got married in 2011. They now have a son together. Despite how busy Witherspoon continues to be, starring in both Big Little Lies and Apple's new series The Morning Show, she always loves making time for her family.
Keira Knightley & James Righton
Who makes more money, an actor or a musician? In the case of Keira Knightley and her husband, James Righton, the actor makes more. Her net worth is around $60 million, which is plenty to cover them both. Knightley doesn't seem to care about how much her husband brings in, and who can blame her?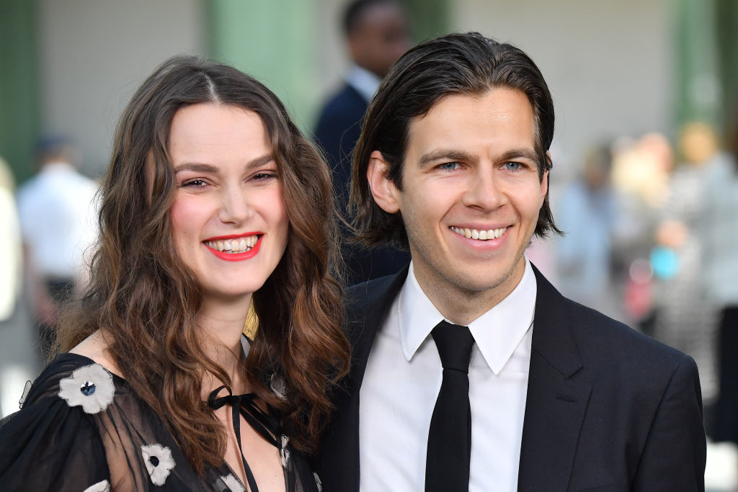 As it turns out, she isn't much of a fan of the lavish lifestyle, despite being mega-rich herself. She finds it isolates her from people who aren't also rich, and she just doesn't want that for herself. That philosophy not only applies to her husband but her friendships as well.
Nicole Richie & Joel Madden
Nicole Richie struck it rich when she and her then-best-friend Paris Hilton starred together in the reality TV show The Simple Life. Despite going on to party with the likes of Lindsay Lohan and becoming frequent tabloid fodder for her outrageous exploits, she managed to keep most of her money in the bank. Her net worth today is around $17 million.
Richie's husband, Joel Madden, is part of the band Good Charlotte, so he isn't far behind with $16 million, but she still beats him by a cool $1 million, making her the slightly elevated breadwinner of the two.
Jessica Alba & Cash Warren
Jessica Alba lit up Hollywood screens for a while, during which time she racked up some serious cash. $350 million is her net worth currently. More recently, she decided to focus on motherhood and entrepreneurial endeavors, and who could blame her? She is now the co-founder of The Honest Company, which sells natural beauty products and household items.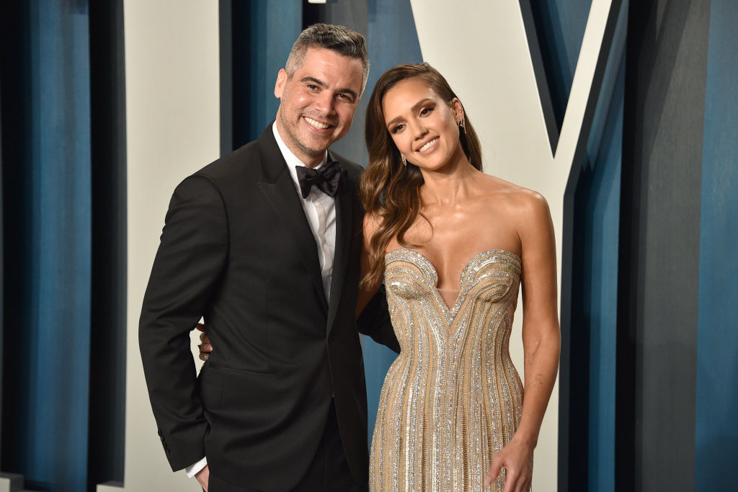 Alba's husband, Cash Warren, may not be as wealthy as she is, but his $20 million net worth isn't a number to take lightly. These two love bugs met on the set of Fantastic Four, when Alba was an actress and Warren was a production assistant.
Kristen Bell & Dax Shepard
Both Kristen Bell and Dax Shepard are successful in their acting careers, although Bell does come out on top, financially speaking. She's worth $20 million to Shepard's $12 million, but although others may be counting, it sure doesn't seem like they are.
The two of them make a great couple. They are both funny and sweet and supportive of one another. In fact, their openness about Shepard's former struggles with substance abuse and Bell's complete public support of him just goes to show how down to earth, not to mention in love, they are.
Megan Fox & Brian Austin Green 
Megan Fox might just be one of the most attractive women on earth, and that has nothing to do with her $8 million in the bank. Of course, having looks and money is pretty ideal. Then there's her ex-husband, former Beverly Hills 90210 star Brian Austin Green, who had a net worth of $4 million while they were together.
After 10 years of marriage, Fox and Green decided to go their separate ways. Fox has made frequent appearances with rapper Machine Gun Kelly. Time will tell if that relationship leads to wedding bells and new vows.
Carrie Underwood & Mike Fisher
Thanks to American Idol, Carrie Underwood rose to fame as a country music star and now has more than $55 million to her name. No other Idol star has ever achieved her level of financial success (although Kelly Clarkson is on the rise with recent TV endeavors outside music). That amount is just a tad more than her husband, Mike Fisher. He's a former hockey player who is worth around $30 million.
Underwood and Fisher met in 2008 after a mutual friend set them up on a date after one of her concerts. They instantly felt a connection, which eventually led to them falling madly in love — and the rest is history.
Jessica Simpson & Eric Johnson
Jessica Simpson went from singer to actress to star on reality television, and apparently she saved plenty of money along the way. She is now worth an impressive $150 million. Even though her husband, Eric Johnson, is a successful ex-NFL player, he's got quite a bit less to his name, at just a mere $100 million.
Together, their bank accounts add up to a pretty penny, and they are a fairly private couple who prefers to live off the celebrity beaten path with their two kids. This private life with Johnson was a shift for Simpson, as her previous relationships had been very public — refer back to that reality show.
Cameron Diaz & Benji Madden
Cameron Diaz once earned one of the largest paychecks ever for a single role. It was her part in Bad Teacher that got her that title and the big bucks, so it makes total sense that she is worth just a tad bit more than her rock star husband, Benji Madden.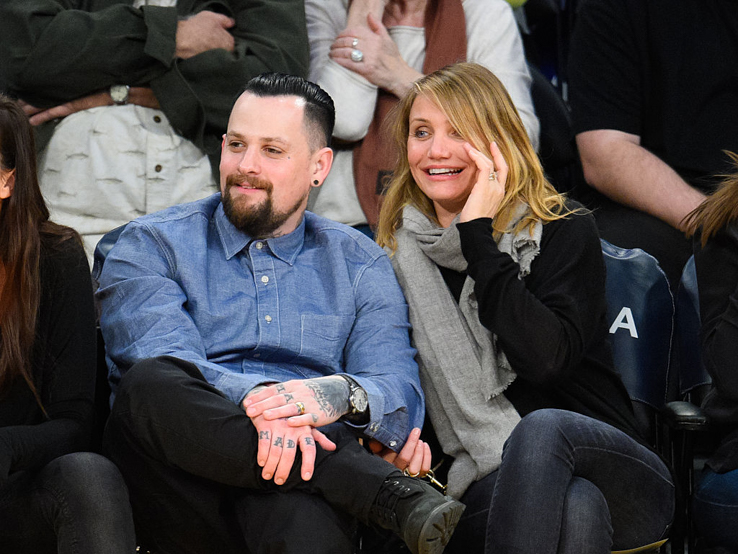 Diaz has a net worth of $140 million, while Madden, a member of the band Good Charlotte, is worth about $16 million. While a husband making less than his hyper-successful wife might make some men insecure, that's not the case for Madden. He loves his life with Diaz just the way they are.
Natalie Portman & Benjamin Millepied
Natalie Portman's husband, Benjamin Millepied, is a professional dancer and choreographer, so it shouldn't be surprising that he makes big bucks but still much less than his gorgeous Hollywood wife. She has $60 million to his near $1 million. If money mattered, maybe the couple wouldn't be together, but it seems they are both perfectly happy with the way things stand.
Portman and Millepied met on the set of Black Swan, where they worked closely together. Millepied was initially the dance choreographer, although he was later cast as Portman's dance partner in the film. By 2012, the two lovebirds were married.
Julia Louis-Dreyfus & Brad Hall
It would be hard for Julia Louis-Dreyfus' husband to out-earn her, considering she starred in Seinfeld, one of the most successful television shows of all time. Her net worth to date is $200 million. Brad Hall, her writer husband, is certainly not poor with his $10 million net worth, but his earnings are a far cry from his wife's wealth.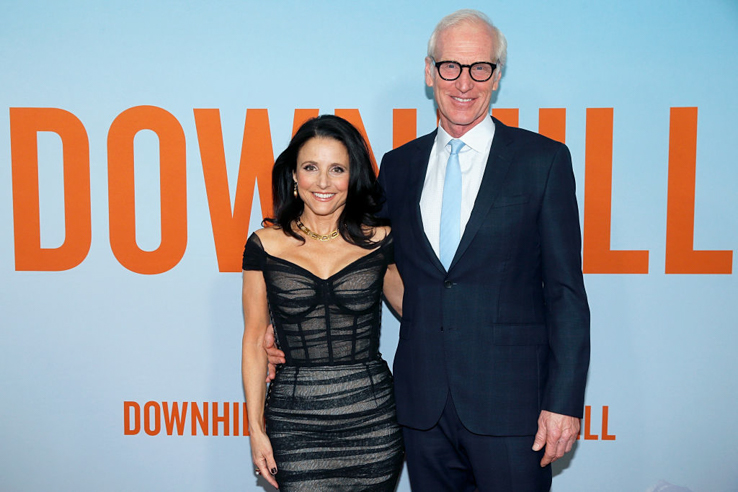 Luckily, the difference in their finances has never gotten in the way of this happy couple's love. Breast cancer almost did, though, as Dreyfus underwent treatment throughout 2017 and 2018. Both were ecstatic to announce she beat the disease and is now cancer-free.
Melissa McCarthy & Ben Falcone
Melissa McCarthy is one funny actress. Her roles in Bridesmaids, Ghostbusters and SNL have seen to it that she has more than $60 million to her name, and that number is no joking matter. Her husband, Ben Falcone, is a writer, director and actor as well, but his net worth is only around $2 million.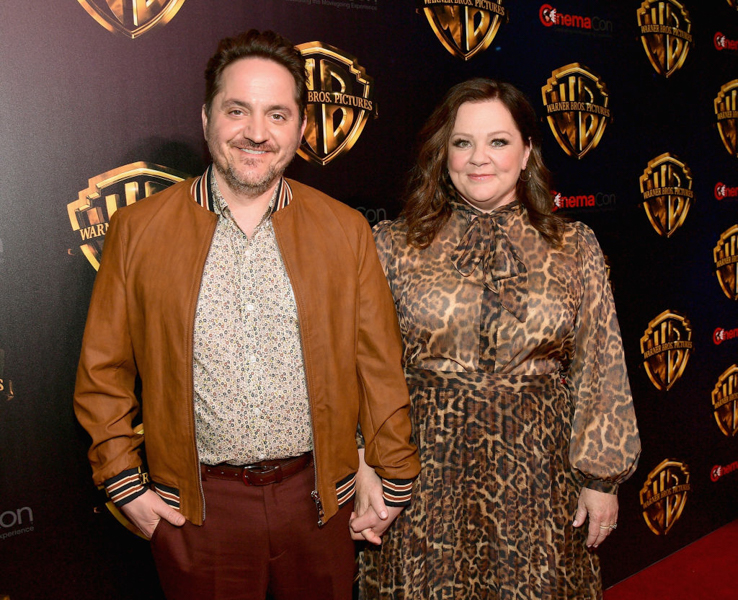 McCarthy and Falcone met long before either of them had achieved commercial success. Even though she eventually surpassed him in terms of financial success, that has never gotten in the way of their relationship. On the contrary, he has always been nothing but supportive.
Oprah Winfrey & Stedman Graham
Oprah Winfrey is one of the world's wealthiest women with a whopping net worth of $3.5 billion. Her partner, Stedman Graham, whom she has been with since 1986, is worth about $10 million — so a lot less. Both consider their partnership to be a spiritual one, and that's something that clearly runs far deeper than money.
While the two of them never officially married, they have been together for 30 years. That might be saying something about the importance of marriage in a person's love life, namely that it might not be necessary after all.
Meryl Streep & Don Gummer
Meryl Streep is unsurprisingly worth $90 million, thanks to her hugely successful acting career. She has been in more critically-acclaimed films than most when compared to her fellow Hollywood stars. Critics and fans widely recognize her as one of the most important actors of her generation.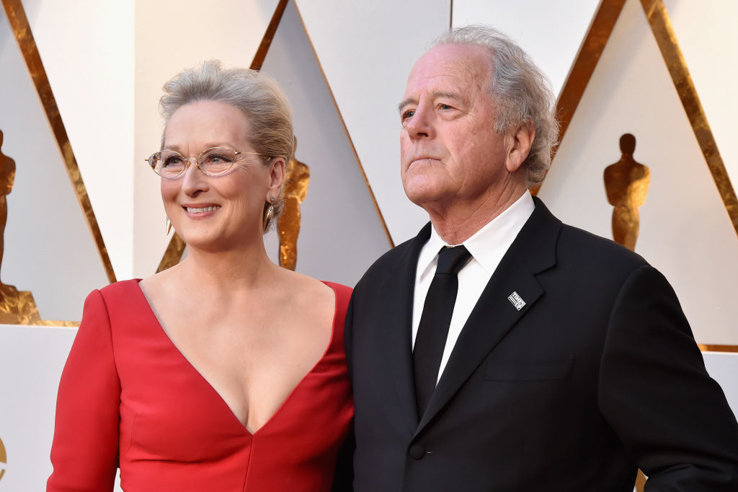 Through almost her entire career, Streep has had her husband, a sculptor named Don Gummer, by her side. They met in 1978 and have been in love ever since. His net worth of $10 million may pale in comparison to hers, but the couple is certainly not concerned at all with money and earnings.
Gwen Stefani & Blake Shelton
Both Gwen Stefani and her partner, Blake Shelton, are musicians. However, there are a few differences between them. For one, Stefani is a pop star, while Shelton is a country star. Also, she's worth $100 million, while he's worth a mere $60 million. Does it matter to Shelton that he's not the main breadwinner in the relationship? Not even a little.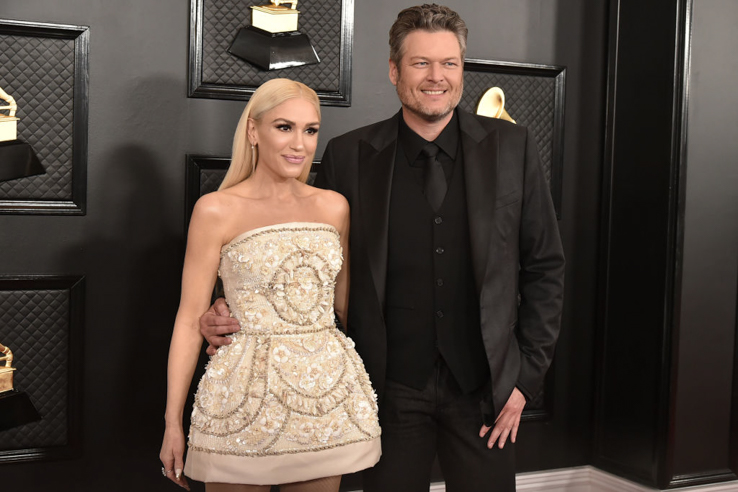 The musical couple met in 2014 when they were both coaches on The Voice. Friendship eventually led to love after their marriages to other people flamed out. They supported each other as they dealt with broken hearts and soon only had eyes for each other.
Sarah Michelle Gellar & Freddie Prinze Jr.
Sarah Michelle Gellar, more commonly known as Buffy (the vampire slayer), may have let acting take a backseat to motherhood and her entrepreneurial food crafting business, but that doesn't mean all her Buffy money went away. Those residuals continue to pay off, and the actress is worth $20 million to date.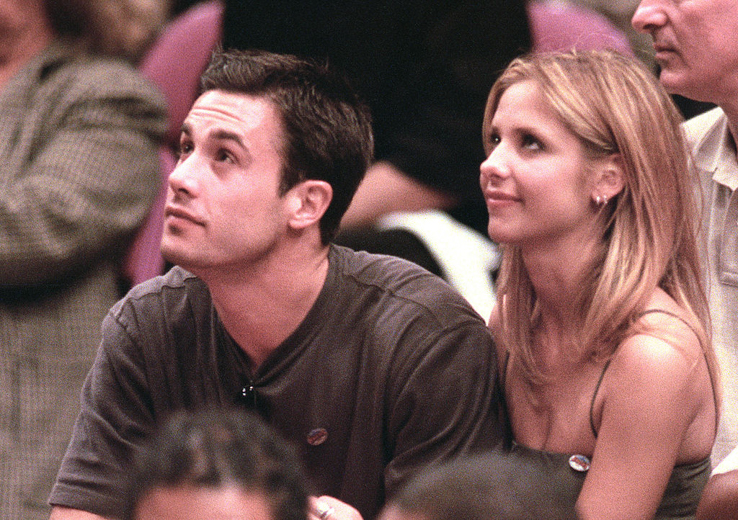 Her husband, Freddie Prinze Jr., whom she met on the set of I Know What You Did Last Summer back when the two were very young, may have less money than her, but she only beats him by about $1 million. With their joint net worth of nearly $40 million, they are pretty much set.
Julia Roberts & Daniel Moder
Julia Roberts makes a lot more money than her husband, Daniel Moder, who is a cinematographer. Considering the level of her stardom in Hollywood, it isn't really surprising that she brings in a lot more dough. After all her successful roles, Roberts is now worth $200 million, and her career certainly isn't over yet.
Moder, on the other hand, is worth about $10 million, but if he were jealous of his wife's financial success, their relationship probably wouldn't have lasted the 20 years that it has. Their love far outweighs anything related to money.
Scarlett Johansson & Colin Jost
Decades of acting have allowed Scarlett Johansson to build up quite a large sum of money. Through both the acting and film endorsements, she is now worth over $100 million. Her husband, Saturday Night Live writer Colin Jost, isn't scared away by her wealth, though. The two met when Johannson guest-starred on SNL and played Ivanka Trump.
Jost may only be worth $6 million, but that difference in bottom lines sure hasn't gotten in the way of their blossoming relationship. The two are very happy living together, and the two are expecting their first child in the near future.
Tina Fey & Jeff Richmond
Comedian Tiny Fey is all about breaking gender roles. She was the first-ever female to lead the writing department on Saturday Night Live, which is where her mega-success began. Now, Fey is worth $65 million and counting. Her husband, a composer named Jeff Richmond, has a fair amount of wealth himself but not nearly as much as his famous wife.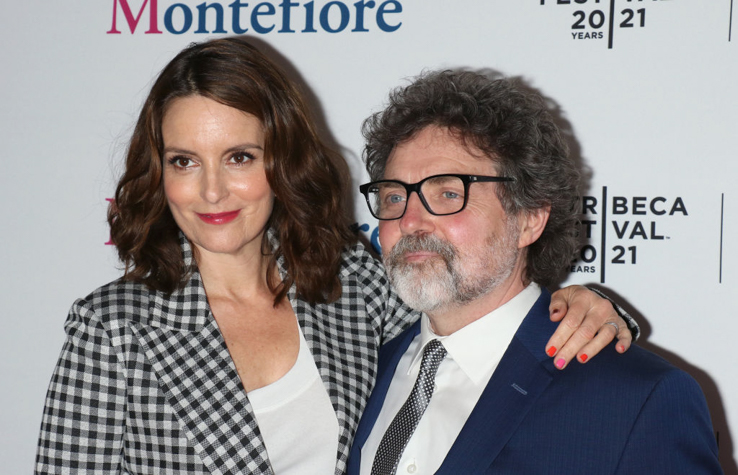 Neither has a problem with the fact that she is the one bringing in the big bucks. In fact, her prime breadwinning status in the relationship goes well with her history of shaking up gender norms.
Kelly Ripa & Mark Consuelos
As a star of long-running soap opera All My Children, Kelly Ripa has spent years earning not only a name for herself but a pretty sizable fortune as well. She is currently worth $100 million, in fact. Her husband, Mark Consuelos, was also her co-star on the show, although he never earned quite as much. His net worth comes in around $40 million.
With 20 years of marriage under their belts, the fact that Ripa makes more money has obviously not been an issue for the couple. Instead, they have used their combined wealth to their advantage and have begun their own production company together.
Drew Barrymore & Will Kopelman
Drew Barrymore has always been an actress. She began as a child when she starred in E.T. and continued working her way up into big box office flicks as she grew into adulthood. Her net worth is now around $125 million. While she's not seen much on the big screen anymore, you can find her starring in a Netflix series these days.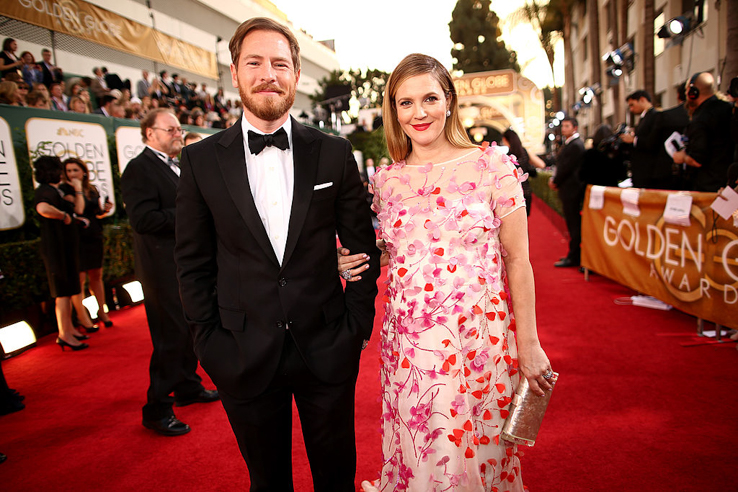 Barrymore was married to actor Will Kopelman from 2012 to 2016. They are divorced now, maybe because she was (by far) the sugar mama of that relationship, as he is only worth a mere $5 million.