The face of sports continues to change every day thanks to successful, strong women dominating everything from tennis to soccer to horse racing. Legends like Billie Jean King, Serena Williams and Megan Rapinoe — and let's not forget newcomers like Naomi Osaka — have crushed records and made history in what's long been a male-dominated industry.
These influential and victorious women have redefined what it means to be athletes — and role models. In celebration of Women's History Month and of people whose accomplishments and barrier-breaking skills deserve recognition and admiration, check out the stories of game-changing women in sports who have inspired the world.
Babe Didrikson Zaharias
Track and field, basketball, golf? Babe Didrikson Zaharias competed and excelled in all three. The multi-sport athlete won two gold medals in track and field and 10 Ladies Professional Golf Association (LPGA) major championships. And speaking of the LPGA, Zaharias was one of the founders of the organization.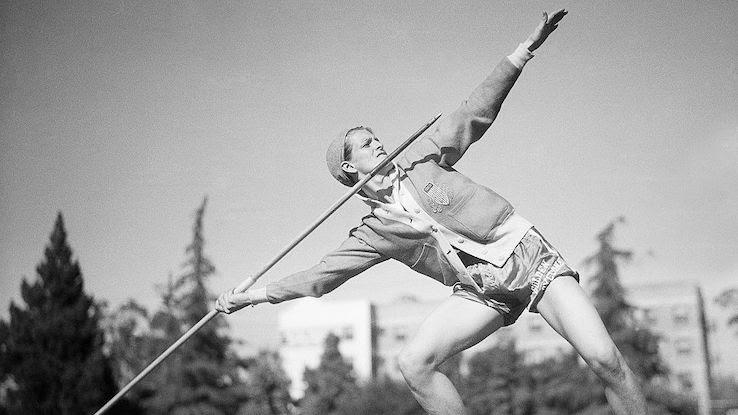 The legendary athlete was a pioneer in women's golf, becoming the first woman to play in an all-male Professional Golfers' Association (PGA) tournament. With the longest winning streak in golf history, she won 14 golf tournaments in a row from 1946 to 1947. Zaharias is often labeled one of the greatest athletes of all time.
Naomi Osaka
Ever wonder what it's like to beat your childhood idol? For tennis player Naomi Osaka, it wasn't exactly what she was expecting. Osaka defeated Serena Williams in the 2018 Grand Slam final, but at the trophy ceremony, the crowd booed her for winning. She went on to beat Williams again at the 2021 Australian Open tournament to plenty of fanfare.
Despite the initial public outcry, Osaka continues to conquer the tennis world as a powerful athlete who's known for not backing down. She became the first Japanese player to hold top rankings in professional tennis. Time magazine listed Osaka as one of the most influential people in the world in 2019, and she continues to use her platform to advocate for racial and social justice.
Ibtihaj Muhammad
Fencer Ibtihaj Muhammad made history as the first American athlete to wear a hijab while competing in the Olympics. The strong, fast fencer finished with a medal, becoming the first Muslim-American woman to do so at the Olympics.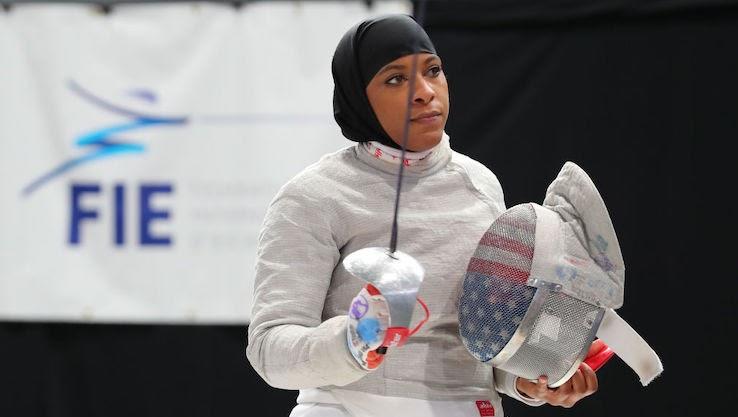 Muhammad stays true to her faith and also breaks some cultural norms, working to inspire Muslim-American teens to become athletes and compete in the Olympics by sharing a story that focuses on the importance of inclusiveness and representation. In her pursuit of that representation, she inspired Mattel to create the first hijabi Barbie doll — who's also a fencer modeled after Muhammad.
Ester Ledecká
Ester Ledecká was told she had to choose between skiing and snowboarding because her coaches assumed she couldn't succeed in both sports. In a stellar demonstration of just how wrong their assumption was, Ledecká stunned the world by winning two gold medals in alpine skiing and snowboarding at the 2018 Winter Olympics.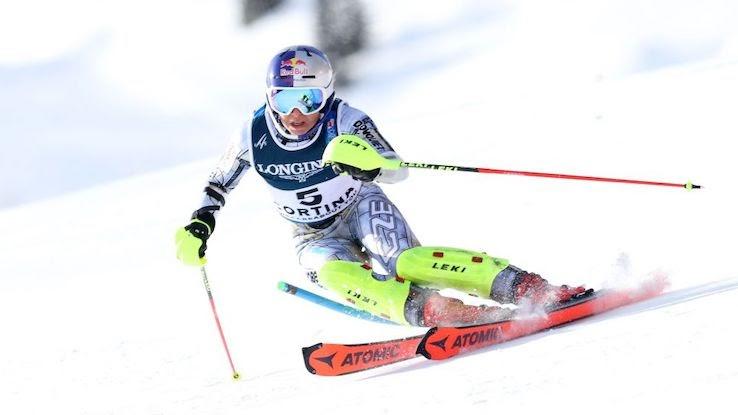 Thankfully, Ledecká didn't listen to the doubters, achieving what she knew was possible and becoming a champion in the process. The historic win inspired many skiers and snowboarders to believe there could be more than one path to success. Coaches everywhere also (hopefully) learned a lesson about empowering their athletes by offering support.
Simone Biles
There's no doubt Simone Biles is one of the greatest gymnasts of all time — people frequently refer to her as such — and she owns it. Every year, she keeps on winning. In 2019, she earned her 25th World Championship gold medal, breaking records and making gymnastics history.
Biles is one of the most decorated gymnasts in the world, having earned 30 Olympics and World Championship medals over the course of her career thanks to her skills that are so good they're almost otherworldly. In honor of Biles' achievements, two gymnastics moves were named after her. She also has another major achievement — she inspired young gymnasts and athletes around the world to prioritize their mental health when she withdrew from five out of her six team finals at the 2020 Tokyo Olympics.
Nancy Lopez
Nancy Marie Lopez has an impressive resume as a retired professional golfer. In 1977, she became a member of the LPGA Tour, and she proceeded to set the golfing world on fire from that point on. Her confidence, strength and drive to win it all mesmerized fans.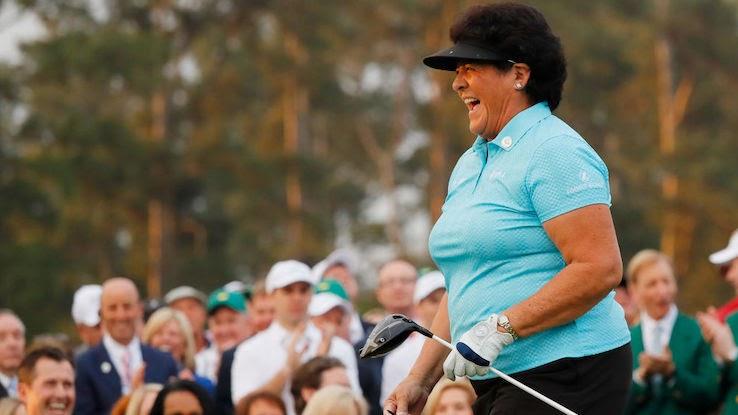 The Hispanic athlete won 48 LPGA Tour events, including three major championships, and Lopez has earned many other highly respected titles, such as LPGA Tour Player of the Year and GWAA Female Player of the Year. Fellow golfers and fans widely regard her as one of the key reasons the LPGA boomed.
Serena Williams
Getting to the top isn't easy in any field, and tennis champion Serena Williams has certainly experienced plenty of hate throughout her career. On the court, crowds have booed and yelled racial slurs at her, but despite the negativity, double standards and abuse, Williams served her way to the top with multiple Grand Slam tournament wins.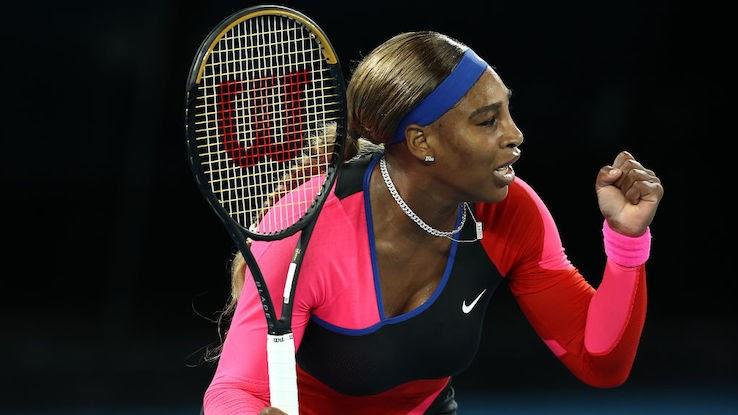 In the current era of professional tennis, Williams has won 23 major singles titles — more than any man or woman. The Women's Tennis Association ranked her No. 1 in the world eight times. The legend continues to knock down the competition and inspire diversity in tennis while furthering her career as perhaps the best athlete the world has ever known. The biopic, King Richard (2021), also paid tribute to Serena, her sister Venus, and their father Richard Williams.
Saina Nehwal
Saina Nehwal is a badminton champ from India. A knee injury at the 2016 Rio Olympics almost ended her career, but she refused to quit. Following multiple surgeries, Nehwal returned with a vengeance and won a medal at the 2017 World Championship.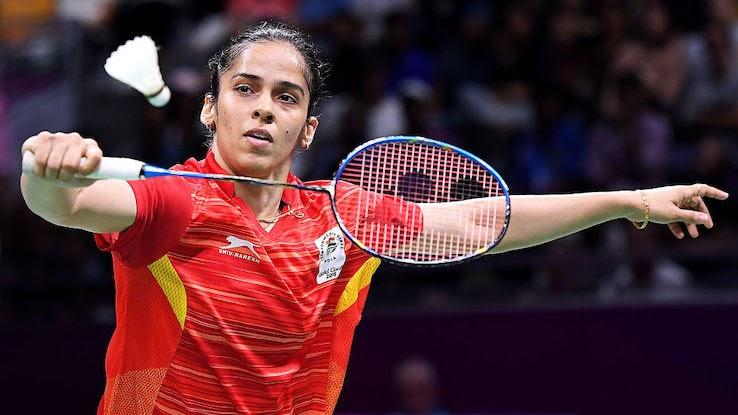 Previously a World No. 1 ranked player, Nehwal has nabbed more than several dozen international titles. She's also the first Indian badminton player to win an Olympic medal. Many fans regard her as one of the most successful Indian athletes of all time and thanks to Nehwal, badminton has grown more popular in India. Nehwal also hit the ground running at the 2022 All England Open.
Jackie Joyner-Kersee
Sports Illustrated crowned Jackie Joyner-Kersee the "Greatest Female Athlete of the 20th Century," and it's no secret why. The highly decorated female athlete is a six-time Olympic medalist with three golds, one silver and two bronzes who dominated the heptathlon and long-jump competitions.
Although Joyner-Kersee is a retired athlete, she still reigns supreme in the heptathlon world. The legend holds the World Heptathlon record with an extraordinary 7,291 points. There's no question that her achievements inspire young female athletes in sports to become champions.
Megan Rapinoe
World Cup champion Megan Rapinoe is a U.S. professional soccer player and the captain of Reign FC in the National Women's Soccer League. In 2019, she was named Best FIFA Women's Player and delivered a thought-provoking speech on dreaming big.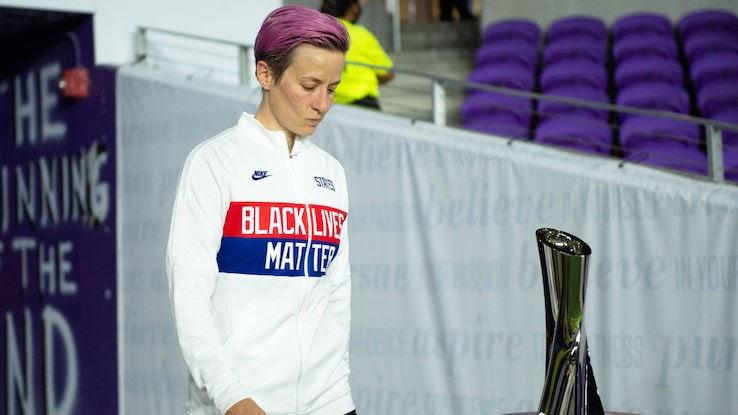 These days, Rapinoe is no stranger to the spotlight, having become equally famous for both her incredible soccer skills and her unwavering activism. The soccer star is leading the team's fight for equal pay – having won a $24 million equal pay dispute with U.S. Soccer Federation – and she also uses her platform to speak out against racism and champion LGBTQ+ rights.
Billie Jean King
In the late 1960s, Billie Jean King helped women's professional tennis explode. The retired U.S. tennis player is a former World No. 1 ranked player, winning 39 major titles in her career spent competing in singles, doubles and mixed doubles.
With many achievements to her name, King is often called one of the greatest tennis players of all time. In other words, she's a legitimate legend. She made history as the first female athlete to win more than $100,000 in one season. King is also the founder of the Women's Tennis Association and the Women's Sports Foundation.
Fu Yuanhui
Chinese professional swimmer Fu Yuanhui broke the internet during the 2016 Rio Olympics. The mega-viral swimmer won third place in the finals of the 100-meter backstroke, but her real prize was winning something even better: the world's heart.
Fans admired her excited reaction and energy after nabbing the bronze medal. She taught the world an important lesson on honoring achievements — no matter how big or small. "Even though I didn't win first place today, I've already surpassed myself, and I am happy with that," Yuanhui told reporters with a big smile.
Julie Krone
In 1993, Julie Krone rode her way into history on the back of a horse. She became the first woman jockey to win a Triple Crown Race — the Belmont Stakes — and she's still the only one to do so. She's also the first woman inducted into the National Museum of Racing and Hall of Fame.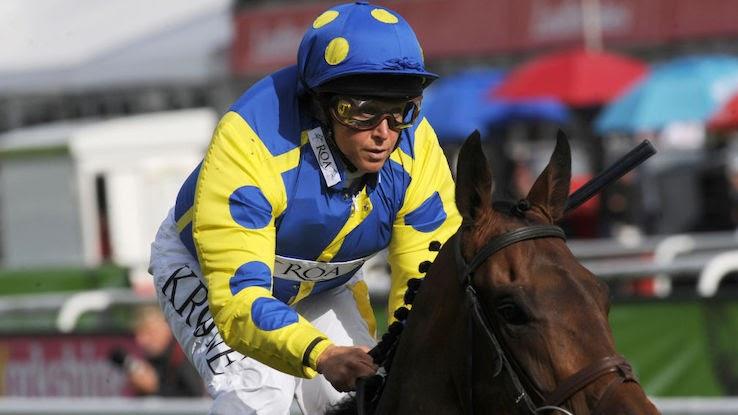 The retired American athlete continues to inspire girls to become jockeys. In fact, she opened the Julie Krone Junior Jockey Camp in 2019 to share her passion and expertise. Krone also now works as a motivational speaker, spreading her message of empowerment to girls across the country.
Eri Yoshida
Dubbed the Knuckle Princess, Eri Yoshida is a professional baseball player from Japan. After watching Major League Baseball pitcher Tim Wakefield on television, she was inspired to learn how to throw a knuckleball — and at age 14, she perfected the pitch by teaching herself.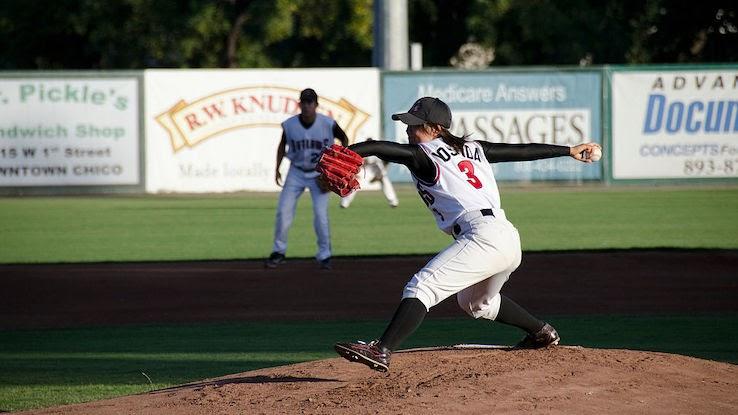 By age 16, she'd become the first woman drafted by a Japanese men's professional baseball team. Eventually, she went on to play in several men's professional baseball leagues in the U.S. She also had the opportunity to pitch in games in Canada and train with her baseball idol, Tim Wakefield, at the Boston Red Sox minor league training facility in 2010.
Cammi Granato
Cammi Granato is a retired American ice hockey player who fiercely brought power to the sport. As the captain of the gold medal-winning team in 1998, Granato secured her spot as a legendary and influential athlete, leading the U.S. women's hockey team to the top of the Olympics and inspiring a whole new generation of girls to sign up for the sport.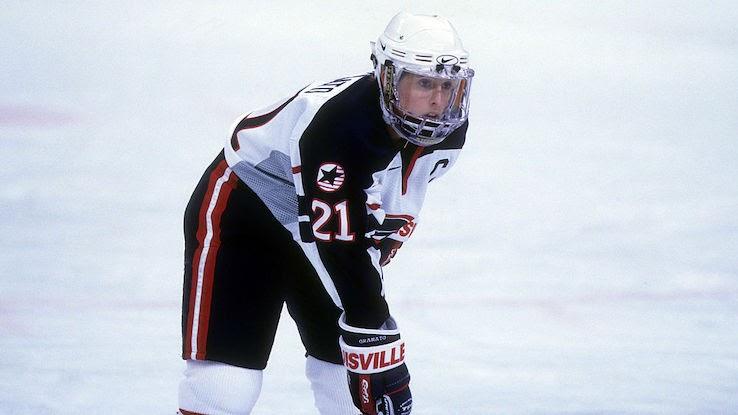 In 2008, the hockey superstar was inducted into the International Hockey Hall of Fame, an event that was followed by her induction into the U.S. Hockey Hall of Fame in 2009. Although she no longer plays hockey, her legacy as a powerhouse athlete is sure to endure.