If you thought the Rock & Roll Hall of Fame's snubs were egregious, just wait until you see the artists who've been snubbed by the Grammy Awards. Held annually to celebrate the achievements of popular musical artists and masters of their craft, the Grammys seem to receive more flack every year, not unlike the Oscars.
When the week of the big night rolls around, articles about the relevance of the Grammys spring up, too. Judging by the snubs and shocking losses we've rounded up here, it certainly makes us feel that awards aren't everything when it comes to seeking out the best musical acts of any genre or generation. One thing is for sure: the fact that these 11 legendary artists have never won a Grammy will surprise (and infuriate) you.
ABBA
The good news is that the Swedish pop group behind hits like "Dancing Queen" and "Mama Mia!" are indeed up for a Grammy in 2022. But while ABBA's "I Still Have Faith in You" from Voyage scored them a nomination in the Record of the Year category, many fans were shocked to find out that it marks the group's first-ever Grammy nomination.
Voyage, the band's first studio release in 40 years, came as somewhat of a surprise to ABBA diehards since the group officially disbanded in the early 1980s. Nonetheless, their smash-hit records from the 1970s have sold an estimated 385 million records, securing ABBA a spot as one of the best-selling musical acts of all time.
Queen
Not only did Queen never win a Grammy, but the iconic band only received four nominations. Given the band's anthems like "We Will Rock You," "Bohemian Rhapsody," and "We Are the Champions," this unsavory Grammy track record could be enough to make any fan doubt the award show's competency.
Fortunately, Queen hasn't been totally snubbed — technically. All of the songs mentioned above were ultimately inducted into the Grammy Hall of Fame, and the band was honored with a Lifetime Achievement Award in 2018, so while Freddie Mercury and his bandmates didn't win a competitive Grammy these honors are, at least, something.
Jimi Hendrix
Jimi Hendrix is arguably one of the greatest — if not the greatest — electric guitarists of all time. But he never received a Grammy, despite being nominated. In the late '60s, he was nominated for Best Contemporary Instrumental Performance for his 1969 Woodstock rendition of "The Star-Spangled Banner," but failed to take home the win.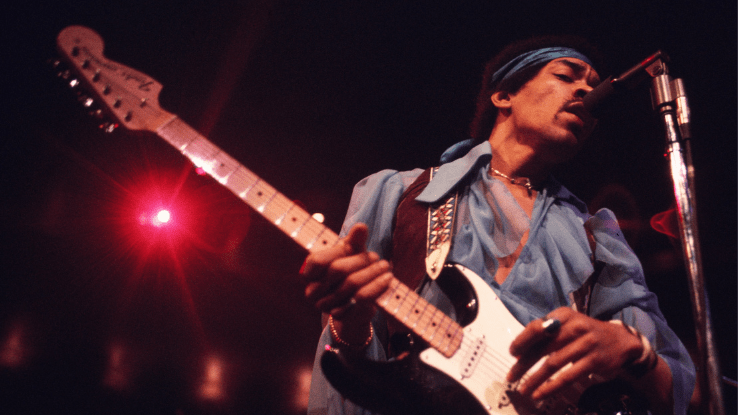 The good news? He received his second nomination this year in the Best Music Film category for the documentary Music. Money. Madness… Jimi Hendrix: Live In Maui. Much like Queen, Hendrix has also had multiple songs, including "Purple Haze" and "All Along the Watchtower," inducted into the Grammy Hall of Fame, and, in 1992, he received a posthumous Lifetime Achievement Award.
Diana Ross
During her time with the Supremes, Diana Ross scored two Grammy nominations for hits such as the iconic "Stop! In The Name Of Love". She went on to rack up 10 more nominations for her solo tracks, including "Ain't No Mountain High Enough" and "Call Me" — but has yet to take home a single Grammy.
The Golden Globe-winner and Oscar-nominee did, however, score a Lifetime Achievement Award in 2012. Still, the fact that the bona fide queen of R&B and the lead singer of Motown's most successful group remains without a competitive Grammy seems like a monumental injustice to us.
Björk
Whether you love her or aren't quite sure what to make of her, the Icelandic art-rock artist is a musical force unto herself. While Björk has been nominated for a staggering 15 Grammys, she's yet to take home a win. Her most recent nomination was in the Best Alternative Music Album category for Utopia in 2019.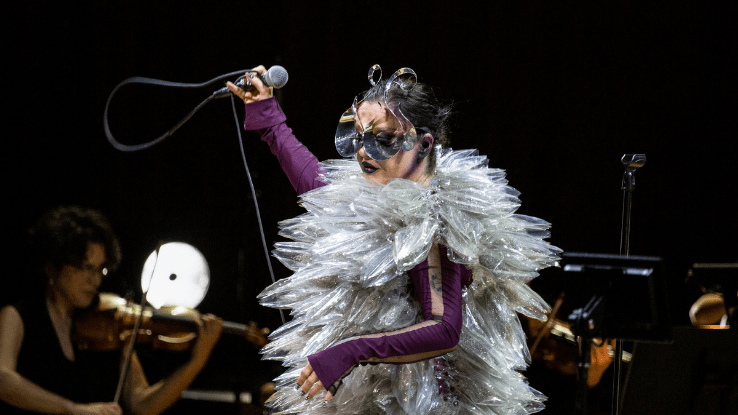 The good news? Her talent definitely hasn't gone unrecognized; Björk has received plenty of other awards, including multiple BRIT awards, an MTV Music Award, and even the Best Actress trophy at the Cannes Film Festival in 2002.
Bob Marley
As the undisputed king of reggae, Bob Marley seems like an obvious Grammy winner, right? Well, shockingly, he was never even nominated for one. Like other legends on this list, Marley did receive a Lifetime Achievement Award in 2001.
In 2010, the artist's album Catch a Fire was finally inducted into the Grammy Hall of Fame. Marley's talented children, however, went on to have better luck awards-wise than him. Damian, Ziggy, Stephen, Cedella and Sharon Marley have all won Grammys.
The Beach Boys
Ever since the height of their career in the '60s, The Beach Boys have retained their status as America's quintessential surf-pop group. Just a few of their many hits include "I Get Around," "Surfin' USA," "Help Me, Rhonda!," "California Girls," and "Kokomo".
But, regardless of their popularity and induction into the Rock & Roll Hall of Fame in 1988, The Beach Boys have yet to receive a Grammy. The group has, however, been nominated four times — three of which were for 1967's "Good Vibrations" — and scored a Lifetime Achievement Award in 2001.
Snoop Dogg
Snoop Dogg is not just a rapper — he dabbles in cooking, cannabusiness and cryptocurrency. But, in terms of music, he's also not "just" a rapper; for many fans, he's basically the incarnation of West Coast hip hop. Since his rise to superstardom under the wing of fellow legend Dr. Dre, Snoop has released hits like "Gin and Juice," "Nuthin' But a 'G' Thang," and "Drop It Like It's Hot."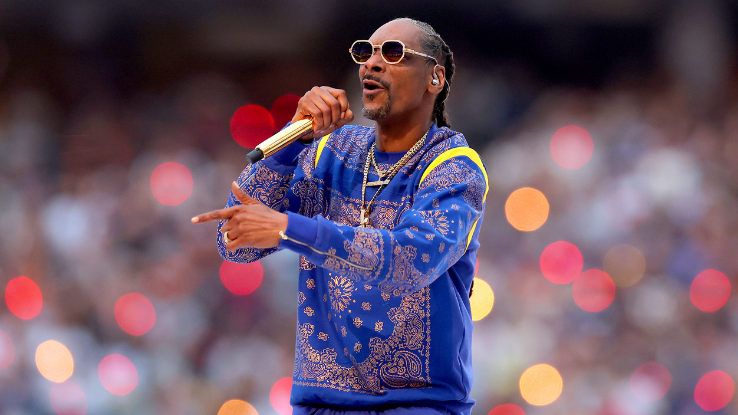 Not to mention, Snoop frequently collaborates with other artists and, according to musicMagpie's 2017 count, holds a jaw-dropping record of 583 features. So, how is it possible that he's never won a Grammy? Snoop has been nominated 17 times, making him one of the most-nominated artists who hasn't won — a Grammy record he isn't too thrilled about holding.
Guns N' Roses
Apparently, hard rock is not the most beloved genre among Grammy voters. Legendary rock group Guns N' Roses has garnered three nominations but has yet to take home a win. The band was nominated in the Best Hard Rock Performance category for their single "Live and Let Die" and for their albums G N' R Lies and Use Your Illusion.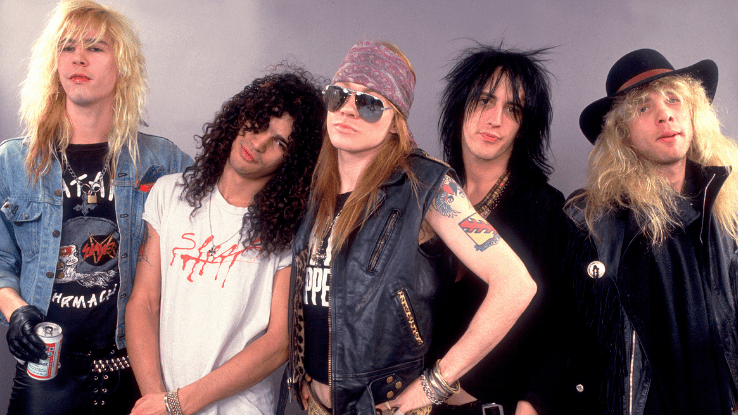 While the Grammys may not appreciate the band's talents, they have taken home three MTV Music Awards for music videos accompanying hits like "Sweet Child O' Mine" and "Welcome to the Jungle".
Grateful Dead
Okay, to be fair, the Grateful Dead weren't exactly mainstream. With just one top 40 hit, the beloved group still made history and became one of the most successful touring bands of all time. Considered the foundational psychedelic music group, the band was inducted into the Rock and Roll Hall of Fame in 1994 — the very same year their Barton Hall Concert at Cornell University was added to the National Recording Registry of the Library of Congress.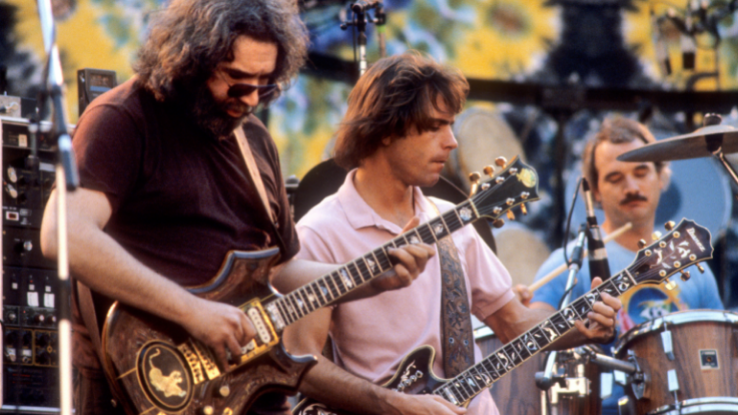 Grammy-wise, however, the band has only been nominated once — for a documentary film. Fortunately, that hasn't held them back; the Grateful Dead has sold 35 million albums worldwide, after all. In 2007, the psychedelic jam band did receive a Lifetime Achievement Award in 2007, which, while not a competitive Grammy, still rocks.
The Who
Since their formation in the '60s, The Who has been considered an essential part of British rock history. Known for songs like "Baba O'Riley," "My Generation," and "Won't Get Fooled Again," the band has retained its popularity for over half a century.
As for their Grammy track record? The Who have only been nominated twice, both times in the Best Long Form Music Video category, and didn't win either time. The band did, however, earn a Lifetime Achievement Award in 2001 and have since had multiple songs inducted into the Grammy Hall of Fame.