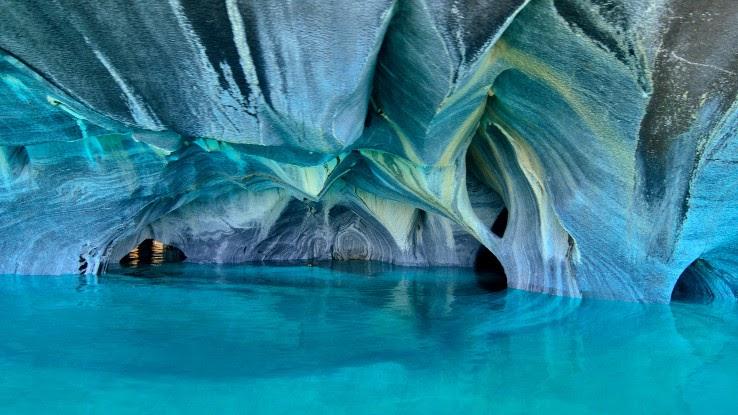 Traveling the world is one of those things that most people dream of doing. Taking a stroll along the Seine in Paris is a dream come true for many, while visiting the filming location of the Lord of the Rings Trilogy in New Zealand might be the perfect vacation for someone else.
For the most curious travelers, unique, unusual and out of the way places are some of the most rewarding spots to visit. So, even though these destinations may be hard to get to, they are well worth the effort once you arrive.
Coober Pedy, Australia
This unique town in southern Australia only has 1,800 residents, but the size of the town clearly isn't what makes it challenging to get to. It's the fact that the city is made up of underground dwellings and an underground hotel. Cool, right?
It's hard to visit this unusual town in the summer. The massive lack of trees leads to summer temperatures that are ridiculously high — 120 degrees or higher — and it's in a pretty remote location in the Outback of the massive continent. It is located 518 miles from Adelaide and can be reached by both bus and train from the city.
Dogon Country, Mali
Dogon Country in Mali is located on a breathtaking plateau with a 124-mile cliff plummeting down to the remote plain. The destination can be reached from your starting point, Bamako, on a flight from Mopti, where you meet your local guide before moving on to this remote location.
The trek to Dogon isn't for the faint-hearted, but that's part of the adventure. It requires forging the Bani River, a wild, untamed flow through an extreme wilderness that would be impossible to navigate without a knowledgeable guide. When you arrive, you will be greeted by clusters of beautiful villages nestled along the cliff and rolling landscape.
Tiger's Nest Monastery, Bhutan
This incredible destination is affectionately known as Tiger's Nest, but it's officially known as the Paro Taktsang Monastery, home of Buddhist monks in Bhutan in Paro near Mount Chomolhari (a.k.a. Jomolhari). The site was constructed in 1692 around the cave where Buddhist master Guru Rinpoche first meditated.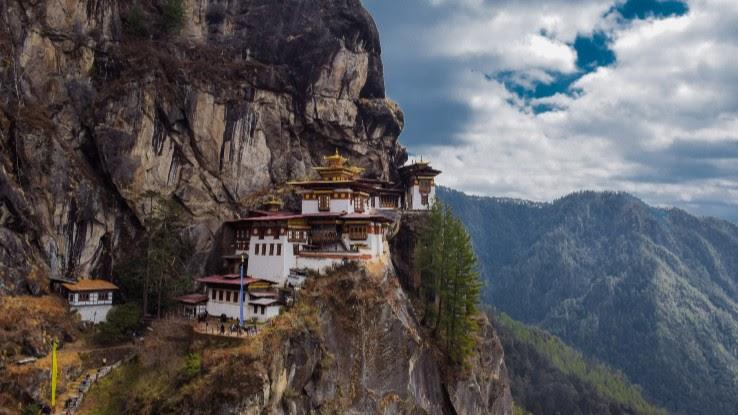 The monastery consists of four temples that contain the monks' residences, and it still functions as an active site for the monks, but visitors are welcome. You'll have to hike in by foot through the mountains for a few days, but once you arrive, you will immediately know the long journey was worth it.
Easter Island, Chile
You have probably seen the famous Easter Island heads on tourism sites praising the island's wonders and unique displays. The site is absolutely amazing and worth the visit if you can get there. The most common way is via a flight from Santiago, Chile.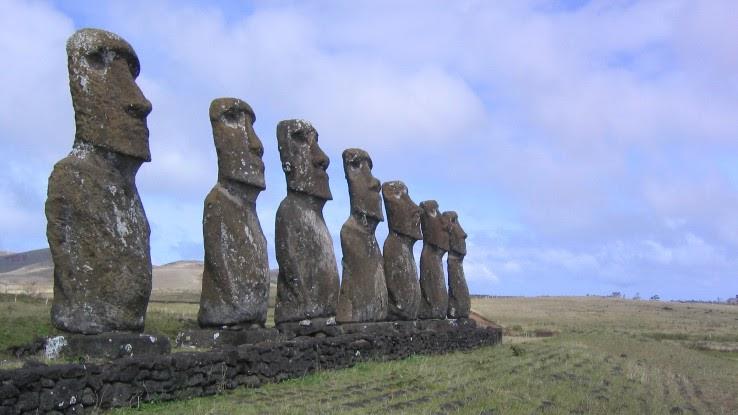 Easter Island is off the coast of Chile — by about 2,000 miles. That makes it a pretty remote destination and therefore rather challenging to visit. Not only can you see the famous monoliths up close, but you can hike the amazing terrain, visit caves formed from lava flows and camp underneath the stunning Polynesian stars.
Ciudad Perdida, Colombia
Another unique jaunt in South America is the "lost city" located in Colombia, which wasn't discovered until the 1970s. The place was built in the 11th century by Mayans, and the location stands as a rival to Machu Picchu, except for one thing: It can only be reached by an intense six-day hike.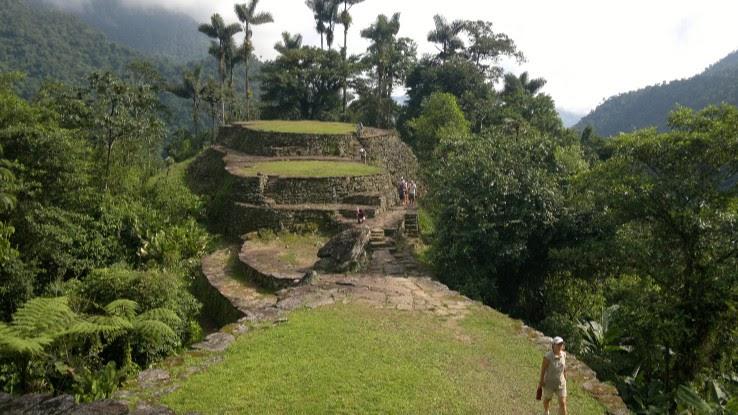 If you're in great shape and really determined, you can get there on foot with the help of guides. When you do, the ancient ruins are absolutely glorious and possibly life changing. They will certainly make you consider the world and your place in it.
The Amazon and Rupununi Savannah, Guyana
For those brave enough to journey there, the incredible mist-shrouded jungles and roaring waterfalls of Guyana promise the culture of a nearly untouched land. The raw wilderness and rolling grasslands delight and thrill as you wander across the Amazon and Rupununi Savannahs.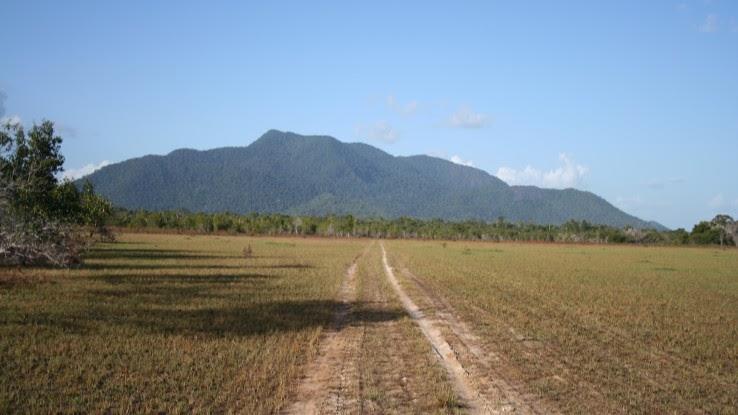 You'll have to fly into the Amazonian village of Surama to start and then hike through a dense jungle, ride in a dug-out canoe and drive a specially adapted 4×4 truck to get there. Once you arrive, you can camp under the stars and engage your survival skills. It's incredibly hard to reach but one of the most rewarding spots in the world when you do.
The Great Dune Sea, Sahara Desert
The mere mention of the Sahara Desert conjures images of Bedouin camps, meandering camels and rolling hills of rich, beige sand. The Great Dune Sea — sometimes called the Great Sand Sea — is one of the most interesting places to explore in the region, but the trip there isn't easy.
You will have to travel by desert-adapted 4×4 and struggle through intense sandscapes to make it to this amazing spot where almost no one ever goes. Once you make it, the glory and wonder of the region will leave you in awe.
Knoydart Peninsula, Scotland
When you think of Scotland, you probably don't consider "remote" in the equation. Instead, you imagine beautiful highlands and sheep bleating in the morning dew-swept fields. There are actually some hard to reach places in the country, specifically Knoydart on the west coast in the Highland region.
The island is fantastic for hiking, mountaineering and wildlife observation, but you can only get there by boat or by foot. The primary village in the area, Inverie, is surrounded by an otherwise untouched wilderness that is cut off from British roads and completely unreachable by air.
Stromboli Island, Sicily, Italy
While the name might sound like paradise to an Italian turnover lover, this is an actual place in Italy that does not, In fact, grow pastries from the trees. The island's name comes from the Greek word for the volcano's round, conical appearance.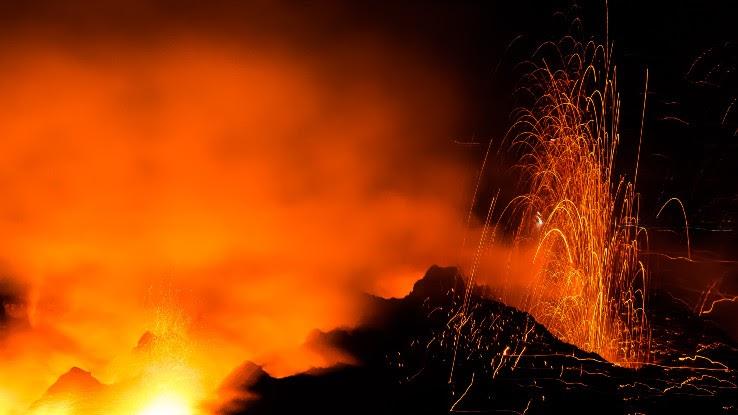 It's a small island in the Tyrrhenian Sea near Sicily and is home to a large volcano that is constantly active with small eruptions bursting from the sea. You will have to take a boat to get there to enjoy the amazing hiking, which means you have to be willing to risk encountering one of the eruptions.
Faroe Islands, North Atlantic Sea
This string of 18 major islands in the North Atlantic Sea between Norway and Iceland is a magical place in the Arctic Circle. Only two airlines go there carrying visitors who want to take in the splendor of the volcanic and rocky isles.
The terrain is splendid for hiking, with rich valleys and stunning mountain ranges. Because of its remote location, the Faroe Islands have actually been named one of the most appealing destinations for outdoor lovers, thanks to the natural preservation of history, nature and local culture.
Waiheke Island, New Zealand
For those who long for distant green lands and untouched landscapes, the stunning, sun-drenched island of Waiheke in New Zealand is the place of dreams. It's the second-largest island in the country's Hauraki Gulf and happens to be only 40 minutes by ferry from Auckland City.
The island can be accessed by boat or by helicopter only, but it offers amazing beaches, vineyards, art galleries, outdoor activities and many kinds of outdoor sports. Plus, if you enjoy a good walk, you can explore the trails that meander along the cliff tops and into a system of WWII sites.
Nimmo Bay, British Columbia, Canada
This amazing site is located deep in the wilderness of Canada, and it happens to be the only inhabited location in the region. It is completely inaccessible by road and frequented by very few airlines. Visitors have to schedule special flights, fly in by helicopter or arrive by boat.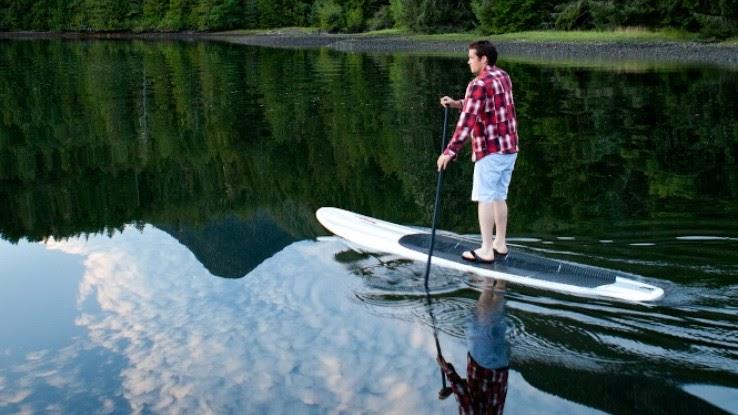 The wilderness resort in the location is nestled deep in the trees in the Great Bear Rainforest and hugged by waterways. It happens to be one of the world's first ecolodges. You can explore British Columbia's remote fjords and secluded beaches via access to the resort.
Svalbard Islands, Arctic Ocean
Located between the North Pole and Norway in the Arctic Ocean, the Svalbard Islands feature some of the most incredible, uninhabited territory on the planet. The high regions call to adventure travelers, with ice cave explorations, dog sledding and snowmobiling opportunities.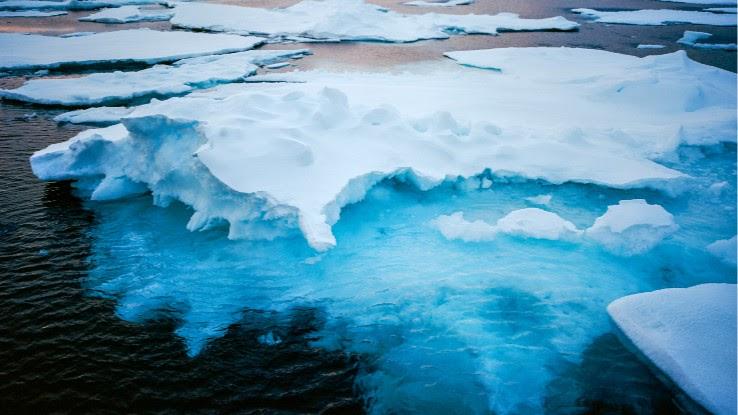 You can see the Northern Lights from the location. In addition, thanks to the islands' incredibly northern location, you will encounter ancient ice caps and glaciers, meet reindeer and possibly even spot a polar bear or two. You can only access the island by specific airlines into the main city. It doesn't even have regular boat service.
Baliem Valley, West Papua
For a much warmer spot, you can make your way to Baliem Valley in West Papua (formerly Irian Jaya). The Valley is in Central West Papua and still holds on to a much older, simpler atmosphere, with untouched landscapes and people that follow their ancient tribal traditions.
To visit, you will have to trek between the traditional villages along rugged terrain and swinging rope bridges. You can live among the people in the local communities as you make your way, affording you some of the most unique experiences in the world and one of the truest cultural immersions possible.
Mount Bisoke, Rwanda
If dormant volcanoes are your thing, then Mount Bisoke in Rwanda is one of those unique, remote locations you might want to put on your bucket list. The mountain boasts a glassy crater lake and stunning volcanic mountain ranges all around.
You have to take a private helicopter to get there, after which you will likely have to learn new skills for your ascent of the stunning mountain— unless you're already a skilled climber. The ascent is more than a moderate hike, as the summit is 3,700 meters up through bamboo and forests, demanding your energy, concentration and physical endurance the whole way.
Galapagos Islands, Ecuador
For nature and animal lovers, the Galapagos Islands are a dream destination. The islands are world-renowned for those incredible tortoises, iguanas, sea lions, blue-footed boobies, penguins, Darwin's famous finches and many, many more creatures.
You can't get there by traditional airline, and there are no major flights to the islands, even from small airlines. You have to take a small private plane to get there from Ecuador. While there, you can enjoy the wildlife on land and in the sea via snorkeling and diving. The islands have great places to stay, hike, dine and shop.
Annobon, Equatorial Guinea
This island is nearly 300 miles away from Equatorial Guinea, southwest of Corsica, and separated by the Atlantic Ocean from the rest of the nation. A few thousand residents live there, but for the most part, it's a small island community that speaks a type of Portuguese Creole.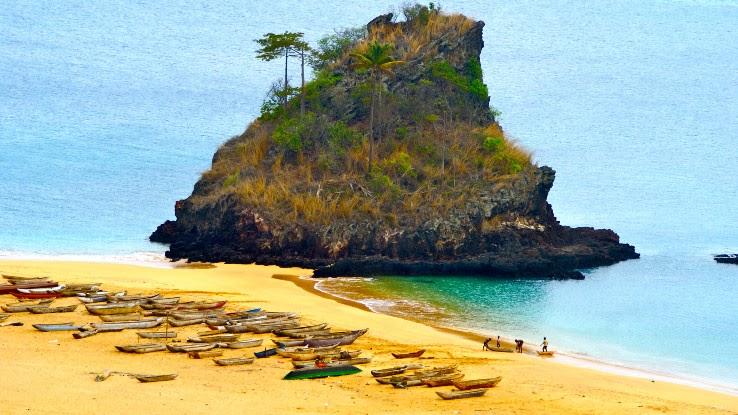 You can whale watch, trek along volcanic ledges, swim and enjoy many other outdoor activities while on the island. In recent years, an airport was installed, so it will become more popularly traveled soon, but it's still mostly unknown and rather awkward to get to due to the distance from any mainland.
Tristan da Cunha, Saint Helena
For a truly unique, absolutely remote experience, Tristan da Cunha has more to offer than anywhere else in the world. It is the most remote inhabited island chain in the world, with more than 2,000 miles between it and the nearest land in South America and about 1,700 miles between it and South Africa.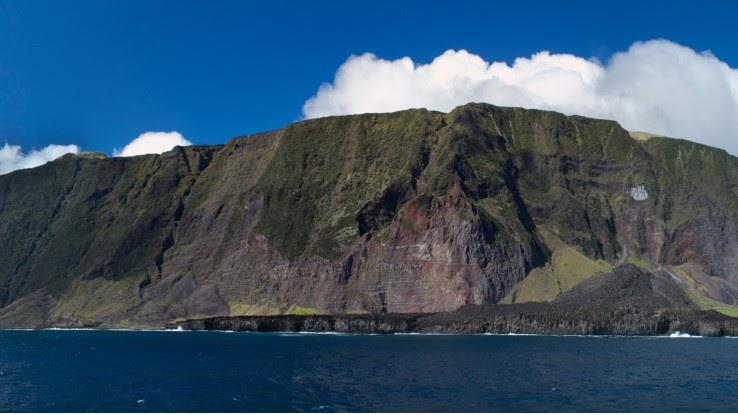 Only about 300 people live there, and it doesn't have hotels, restaurants or airports. You must access it via a seven-day boat ride. If you're up for the experience, you will have more stories to tell from this adventure than just about any other adventure you could have.
Ittoqqortoormiit, Greenland
Nestled on the eastern shores of Greenland, the unusual land of Ittoqqortoormiit is one of the most interesting places you could visit. The town is incredibly isolated and can only be accessed by helicopter from Nerlerit Inaat Airport or from cruiseliners.
While visiting this town, you will have the opportunity to spot walruses, narwhals — yes, the unicorns of the sea — polar bears, seals and even Arctic foxes, if you're lucky. You can also experience the excitement of dog sledding and ocean kayaking in the bitterly cold water and shop at the one grocery store that supplies the 450-ish residents.
Pitcairn Islands, British Overseas Territory
A super small community is located on this amazing, incredibly remote island chain in the South Pacific Ocean. The 50-ish residents of the islands are descendants of the Bounty mutineers — cool, right? — and their Polynesian comrades. The humid, tropical climate makes it a paradise for those who make it for brief visits.
Residents and visitors love the incredibly beautiful, bountiful green hills with clear blue water surrounding them. But it's hard to get there to enjoy it all, even if the British government is practically begging people to come live there. You can only get there by helicopter or boat — not great selling points for residents.
Kure Atoll, Hawaii
Kure is an incredibly fascinating coral atoll about 160 miles east of the International Date Line. It's the world's most northerly coral atoll and was formerly part of Honolulu, although it is basically now uninhabited, except for turtles and birds.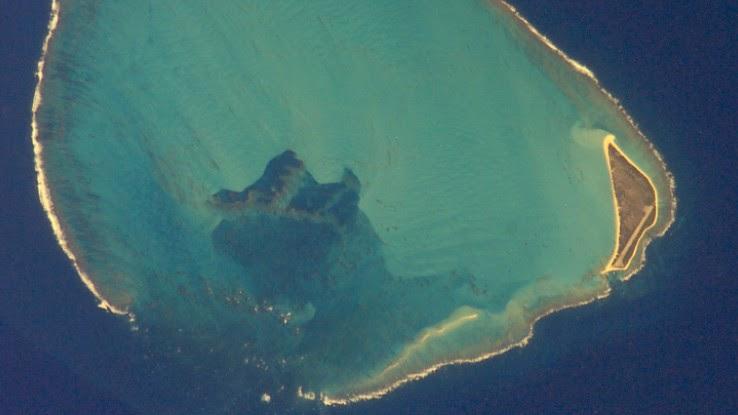 The atoll has one permanent island within it, Green Island, which is a nesting area for shearwaters, tropicbirds, boobies, frigate birds, petrels, albatrosses, terns and noddies. It's listed as one of the least visited destinations in the U.S., but if you love beaches, exploration and hiking, it's a paradise.
Cape York Peninsula, Australia
The beautiful nation of Australia is resplendent with many unusual locations that are remote and low on population. One of those amazing sites is the Cape York Peninsula that is home to only 18,000 people, who are mostly indigenous to the beautiful, wild, remote land.
The landscape is nearly untouched, thanks to the low population and remoteness. The absolute beauty makes the long trek worth the time and effort. You can get there via rugged-terrain vehicles, but it's highly suggested that you do loads of research before venturing out there.
Socotra Island, Yemen
This archipelago off Yemen is so isolated that many of the plants and animals — one-third the species, to be more precise — cannot be found anywhere else on the planet. The strange-looking animals and alien-like trees and plants provide some of the wildest, weirdest and most interesting sights you will ever see.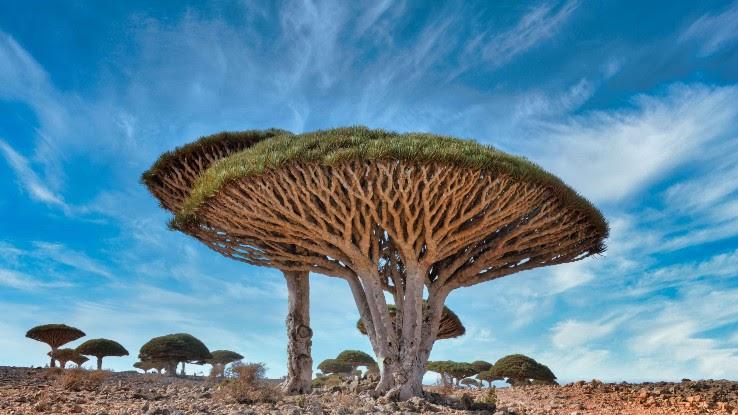 The island mostly feels as though it has never been explored before, which probably isn't hurt by the fact that it's 220 miles away from the mainland of Yemen. The island does have a population of about 60,000 people, but only about 3,000 tourists visit each year.
Anegada, British Virgin Islands
Those who are looking to find a sparsely populated island paradise should consider Anegada, which is located in the British Virgin Islands. This island is barely above sea level and is surrounded by beautiful empty beaches.
The island's population is around 300 and has remained low partially thanks to the coast being covered with extensive reefs. The island is easy to access by a ferry ride from either Tortola or Virgin Gorda. The service is offered four days a week, takes about an hour and costs $50 for a round-trip.
Gates of the Arctic National Park, Alaska
If you're looking for a U.S. national park off the beaten path, look no further. This is the second-largest national park and the northernmost park and is located above the Arctic Circle. The location is hard to reach, with no highways leading to it, requiring visitors to either hike or take chartered flights.
The number of visitors was only 9,591 in 2018, but the small number helps ensure the experience is one with plenty of true wilderness. The park is full of pristine mountain views and a diverse array of wildlife, such as polar bears and caribou.
Deception Island, Antarctica
As remote of a place as you can find, Deception Island is a part of Antarctica's South Shetland Islands. This island was made famous as a whaling and research station that operated off and on from 1931 to 1969. The outpost was eventually abandoned due to volcanic eruptions, but the buildings were left standing.
Besides its location, there are several unique features of this island. It has several geothermal heated pools, which means that visitors can comfortably enjoy their swimsuits in Antarctica. Another famous feature of this island is several rookeries for chinstrap penguins.
Madagascar
If you're hankering for a visit to an exclusive island that is still in pristine condition, Madagascar may be the place you want to visit. It's the fourth largest island in the world and is home to a uniquely diverse biome — yet it remains remarkably unspoiled by man.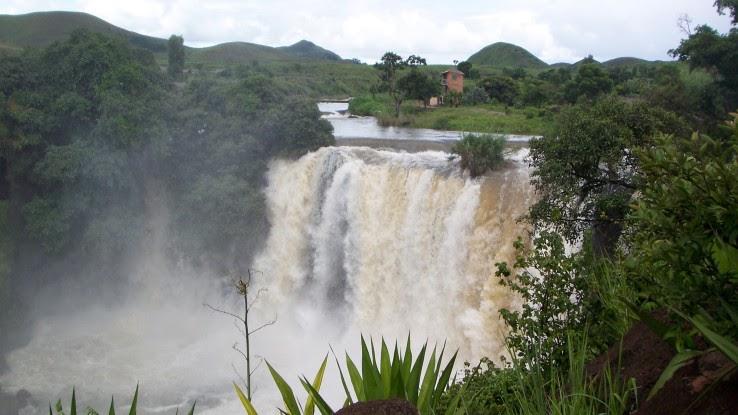 The endless jungles on this island are filled with unique plants, rare birds and several endangered animals, including 90% of the world's population of lemurs. The explanation for the island's unique wildlife? When the land mass separated from Africa 165 million years ago, it led the island and its inhabitants to evolve in isolation.
Independence Hills, Antarctica
For the adventure seeker who doesn't want to compete with other travelers for the view, Antarctica's Independence Hills might be the ideal location. This spot features all the extremes that are involved with any sort of travel on the ice-covered continent, but minus the crowds. (Yes, trips to frigid areas can be crowded.)
For travelers to reach these mountains, multiple modes of travel are required. First, they must take three separate flights just to reach the staging area. From there, travel involves a combination of sledding and long-range cross-country skiing. Plus, while traveling, you are camping out on the open tundra. It takes "pack some very warm clothing" to a whole other level.
Nunavut, Canada
Nunavut is a gorgeous, sparsely populated area located in the far northern area of Canada. This location is approximately the combined mass of Texas, California, Colorado, Montana and Nebraska combined. Wow! In this large expanse of land, around 38,000 people live there with zero traffic lights — and survive. Canada for the win!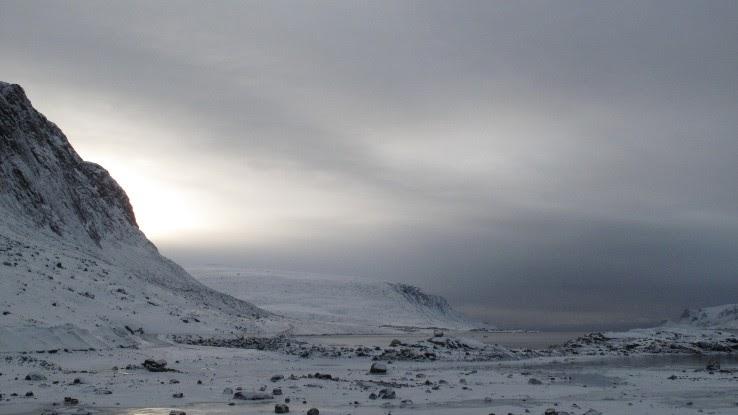 One of the many beautiful locations includes Baffin Island, where you can find crystal clear lakes, breathtaking fjords and animals such as polar bears and narwhals. Due to its far northern location, the peak travel time is during the spring and summer seasons for maximum safety.
Marble Caves, Patagonia, Chile
For those who love caves but don't appreciate crawling around in darkness and dirt, the Marble Caves will hold some appeal. These unearthly formations are found in Patagonia, Chile, and border General Carrera Lake, a remote glacial lake on the Chile-Argentina border.
The caves have unique swirling marble walls that were slowly formed after more than 6,000 years of crashing waves slowly eroded the stone. Reaching the Marble Caves requires an extensive amount of travel, including flying, driving and riding on a ferry. It's all a small price to pay to see one of the world's most unique formations.