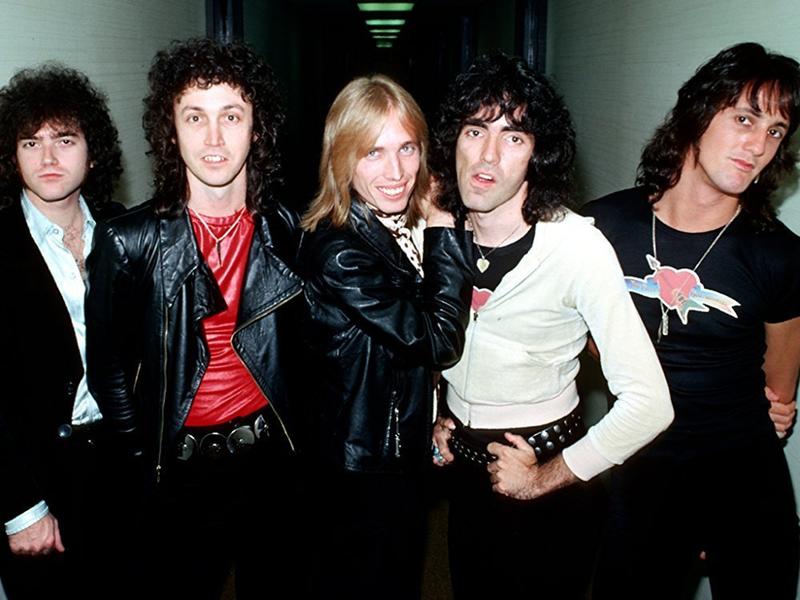 James Dean died in a tragic car accident in 1955, but over a half-century later the Rebel Without a Cause star is still worth millions of dollars. Dr. Seuss (Theodore Geisel) has been gone for over 20 years, but is still a bestselling children's author. They, along with the rest of the gone-but-not-forgotten artists, musicians and athletes on this list prove that being rich isn't just for the living.
Yves Saint Laurent
With his radical Le Smoking suit and expansive vision of what women's fashion could be, legendary French fashion designer Yves Saint Laurent redefined haute couture and ready-to-wear through his collections for Dior in the 1950s and his own eponymous fashion label. He dedicated his life to the idea that comfortable clothing and luxury fashion didn't have to be mutually exclusive.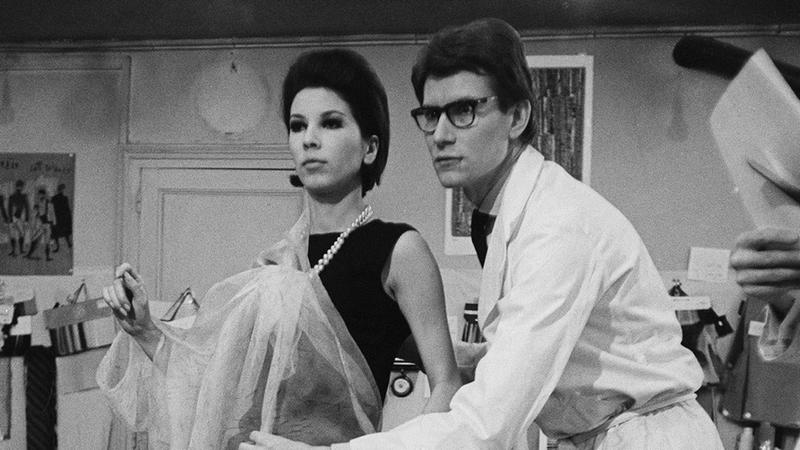 When Saint Laurent died in 2008, it was left to Pierre Bergé. His former partner, with whom he'd started his company, had to decide what to do with the staggering art collection the two had pieced together over the decades. Bergé ended up putting the entire collection, as well as many of Saint Laurent's personal effects, up for auction where they garnered a record $350 million. 
Arnold Palmer
With over 62 PGA Tour title wins and a spot in the World Golf Hall of Fame, Arnold Palmer is regarded as one of the best professional golf players of all time. His reign during the 1960s, alongside other major players like Jack Nicklaus, helped popularize the sport outside of the traditional country club demographic.
Arnold passed away in 2016 at the age of 87 but that hasn't stopped the money from rolling in. When he died, his estate was valued at over $825 million and was settled among his wife and daughters, as well as several longtime employees and his charity, Arnie's Army. Lucrative licensing and merchandising deals bring in an additional $35 to $40 million a year.
Elvis Presley
It's been over 40 years since Elvis left the building but the The King is still very much a part of contemporary pop culture — and his estate has the receipts to prove it. In 2018, Elvis was certified by the RIAA (Recording Industry Association of America) as being the second highest-selling artist of all time, which helps the late singer's estate bring in over $50 million each year.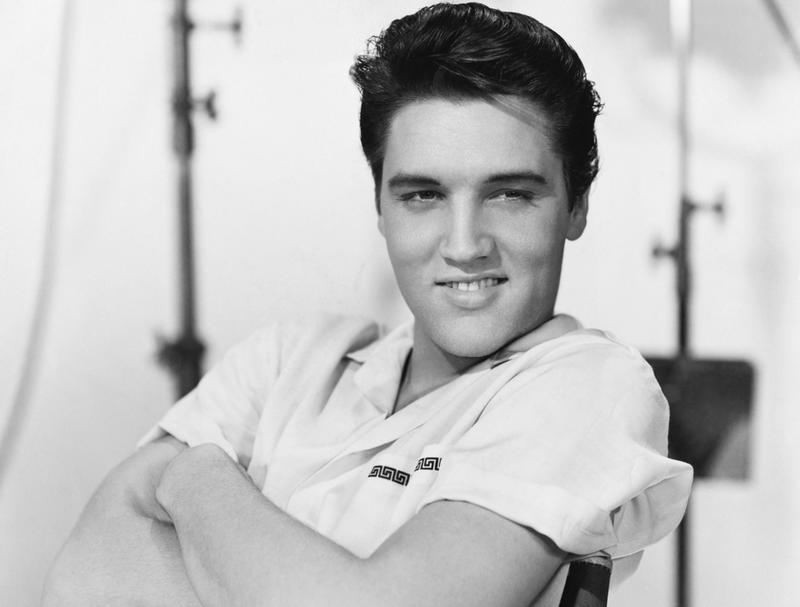 In addition to various licensing deals, sales from digital downloads and album reissues and remasters, a major part of Elvis' legacy is Graceland, his 13-acre estate-turned-museum. Graceland receives an estimated 650,000 visitors a year, making it the second most-visited home in the U.S. after the White House. 
Bob Marley
Bob Marley was a legend in his own lifetime and his message of hope, love and peace has continued to inspire generations of fans. The late Jamaican singer's estate makes an average of $10 million a year from royalties and sales of the nearly dozen albums he recorded as a solo artist and with the Wailers.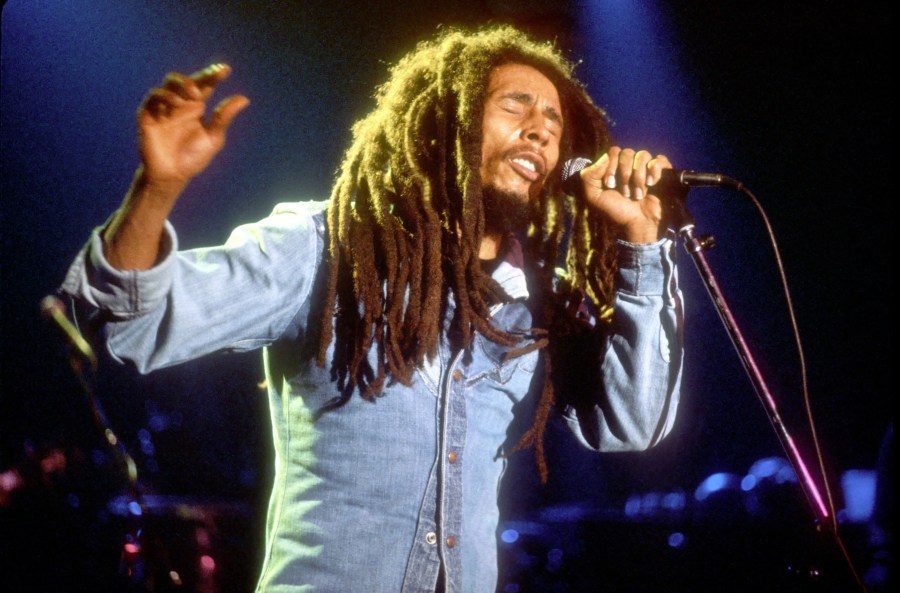 Marley, who was 36 when he died in 1981, left behind a rich musical and cultural legacy that drew both from his upbringing in Jamaica and his revolutionary, Rastafarian beliefs. His albums, including the breakthrough Catch a Fire and Burnin, both released in 1973, helped introduce the world to reggae and rocksteady and are among some of the best selling records of all time. 
Michael Jackson
Every year since his death in 2009, Michael Jackson has topped the list of richest dead celebrities. Between royalties from streaming services, licensing deals from his estate and the top-grossing documentary Michael Jackson's This Is It, the late King of Pop has routinely made anywhere between $90 to $150 million a year.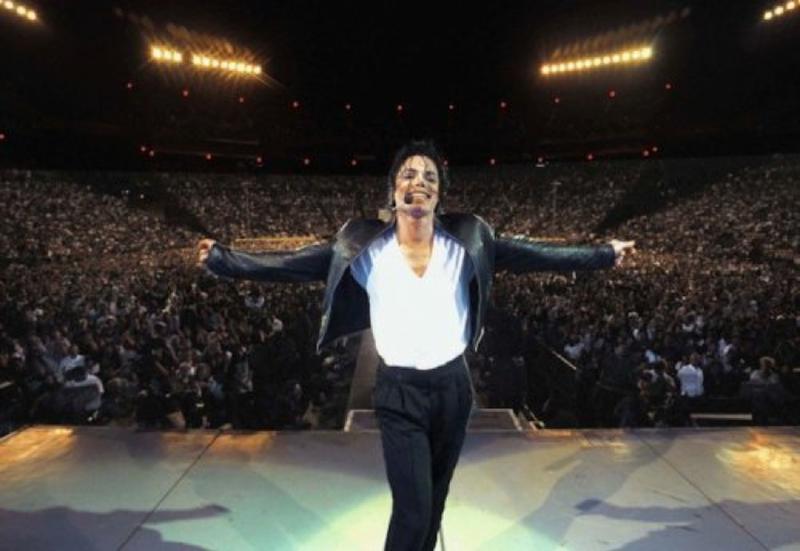 In 2016, Jackson's estate earned $825 million, $750 million of which came from Sony/ATV Music Publishing buying out Jackson's 50 percent stake in the company (he had owned the shares since 1985). The reason for the nearly billion dollar price tag? Sony/ATV owned the rights to the Lennon-McCartney music catalog and paid dearly to get it back. His estate made another $400 million in 2018 for selling his stake in the EMI catalog.
Charles Schulz
When Charles Schulz created his iconic Peanuts comic in 1950, he had no idea how popular and influential it would become — and how much money it would make him, both during his life and after his death. The Minnesota-born cartoonist made an estimated $30 to $40 million a year until his death in 2000 and still posthumously brings in $30 million annually.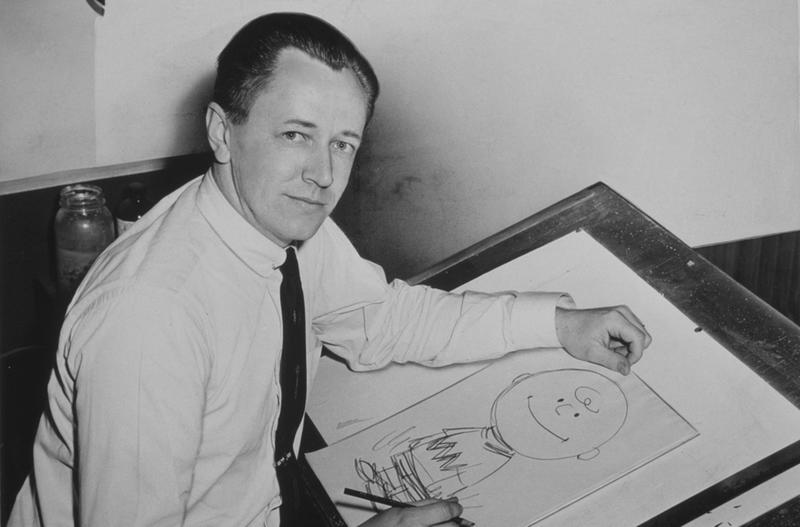 Schulz was famously protective of Charlie Brown, Snoopy and the rest of the gang and stipulated that after his death no other cartoonist would be allowed to draw new Peanuts strips. Most of the money his estate earns comes from lucrative syndication and merchandising deals, as well as the many books, TV specials and other memorabilia. 
Prince
In some ways, it's still hard to believe that Prince is no longer with us. His 2016 death from an accidental overdose of the prescription painkiller fentanyl shocked the world. For many, his death was a reminder that the musician responsible for some of the most iconic music of the 20th century was still just a man.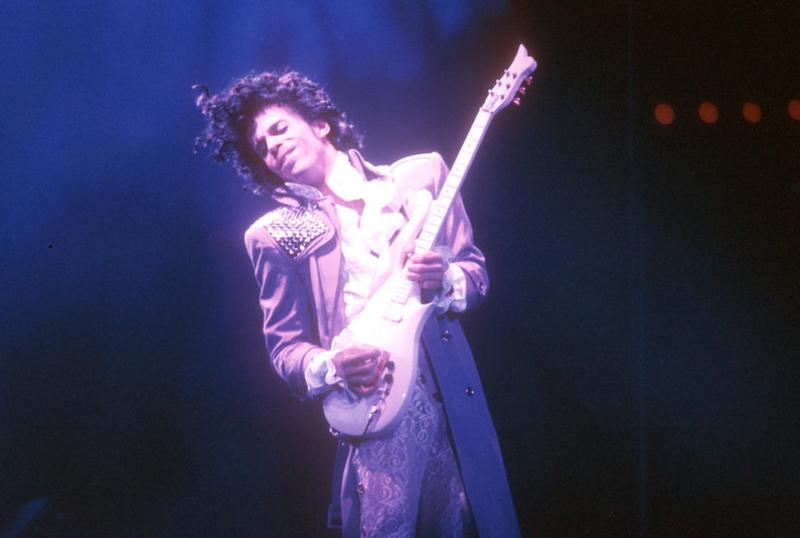 Even in death, Prince remains one of the best selling artists in the world, earning an average of $20 million a year thanks to a variety of posthumous projects and streaming music deals. His estate has signed off on deals to issue newly remastered editions of some of his most popular albums as well as the release of hundreds of never-before-heard songs from his personal collection known as The Vault. 
David Bowie
Like Prince, the death of David Bowie seemed surreal for someone who meant so much to so many people. From his earliest days as a glam-rock icon to his later exploration of the worlds of fashion and art, Bowie was never interested in doing what was commercially acceptable or proper. This was precisely why his fans adored him so much.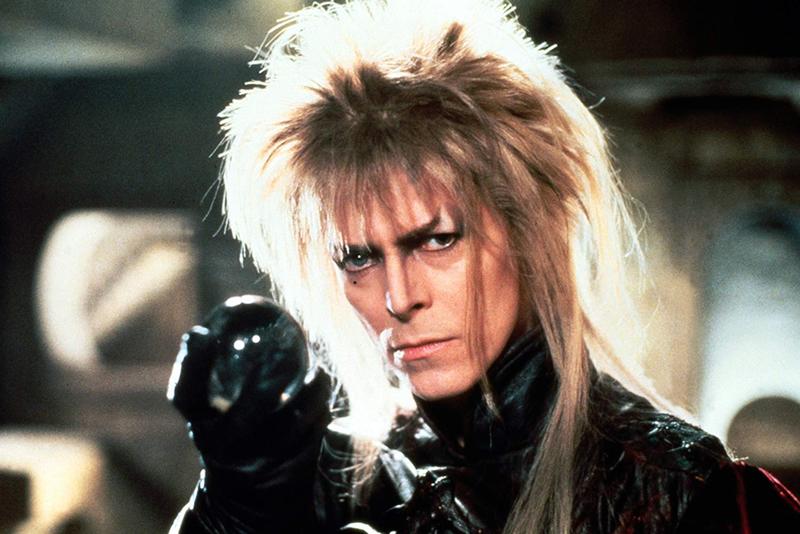 While his numerous licensing and merchandising deals are worth about $10 million annually, his own personal art collection was worth far more. In 2016, his family decided to auction off about a third of his holdings, which amounted to about $40 million. This was far above Sotheby's pre-auction estimate of $13 million. 
Tom Petty
Since breaking onto the scene with his band (Tom Petty & the Heartbreakers), Tom Petty was a fan favorite who never got tired of the thrill of performing. Between his work with the Heartbreakers, his own solo career, and his two albums with the supergroup, Traveling Wilburys, Petty was responsible for some of the biggest hits of the '70s and '80s.
In 2017, Petty had just wrapped up a 40th anniversary tour of the Heartbreakers debut album when he died of an accidental overdose of painkillers he'd been prescribed for his emphysema and a broken hip. Fans and fellow musicians the world over mourned his passing. Since then, his estate has earned $20 million from his last tour and from streaming royalties. 
Elizabeth Taylor
If you grew up in the 1990s, you couldn't turn on the television without seeing an ad for Elizabeth's Taylor best selling fragrance, White Diamonds. That is one of the many reasons why the actress, who passed away from congestive heart failure in 2011 (at the age of 70), still earns anywhere from $8 million to $20 million a year.
Taylor single-handedly invented the lucrative genre of celebrity fragrances — she released her first scent, Passion, in 1987 and followed it up with the popular White Diamonds in 1991. All of the nearly dozen perfumes she personally supervised eventually became responsible for her nearly $1 billion fortune. In 2012, an auction of her vast collection of art, jewelry and costumes brought in over $200 million. 
Albert Einstein
Yes, really — the theoretical physicist, who unlocked the secrets of relativity and played a pivotal role in the development of quantum mechanics, continues to earn the not-so-small sum of about $10 million a year. When Einstein died in 1955, he left his entire estate to the Hebrew University of Jerusalem. This included the exclusive rights to his image and likeness.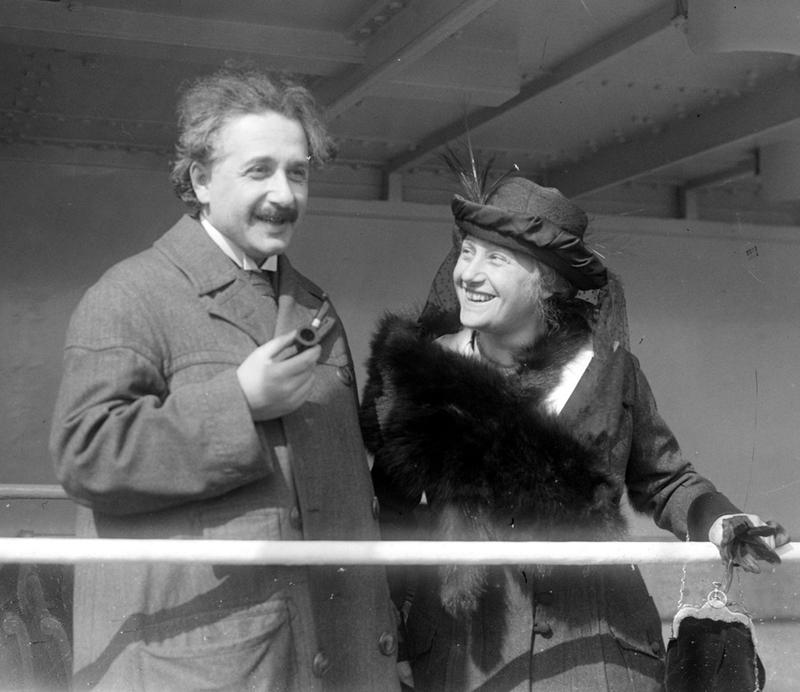 The German-born physicist was an ardent supporter of the university while he was alive. Happily, the school has benefited from the annual royalties and fees they receive from licensing his image. This includes the Little Einstein and Baby Einstein line of educational toys, videos and other merchandise. 
Dr. Seuss
When Dr. Suess (Theodore Geisel) died in 1991 at the age of 87, he was perhaps the world's most beloved children's author. He had written nearly 60 classic books that have since become children's literature canon. From the sweet-natured elephant, Horton, to the mischievous Cat in the Hat, Dr. Suess' literary creations continue to bring in nearly $30 million a year.
It's estimated that Suess' books have sold over 600 million copies worldwide, which sounds about right when you consider that his work has been translated into more than 20 languages and many are among the bestselling children's books of all time. Then there are the many merchandising and licensing deals for everything from lunchboxes and Halloween costumes to high-profile Hollywood films. 
Hugh Hefner
You can't take it with you when you die, so Playboy magazine founder Hugh Hefner made sure to enjoy it while he could; the legendary publisher and partier married three times (and had at least as many girlfriends) while running his worldwide network of Playboy Clubs and serving as the face of his iconic brand. Even after Hefner's death in 2017, his estate still earned an impressive $15 million.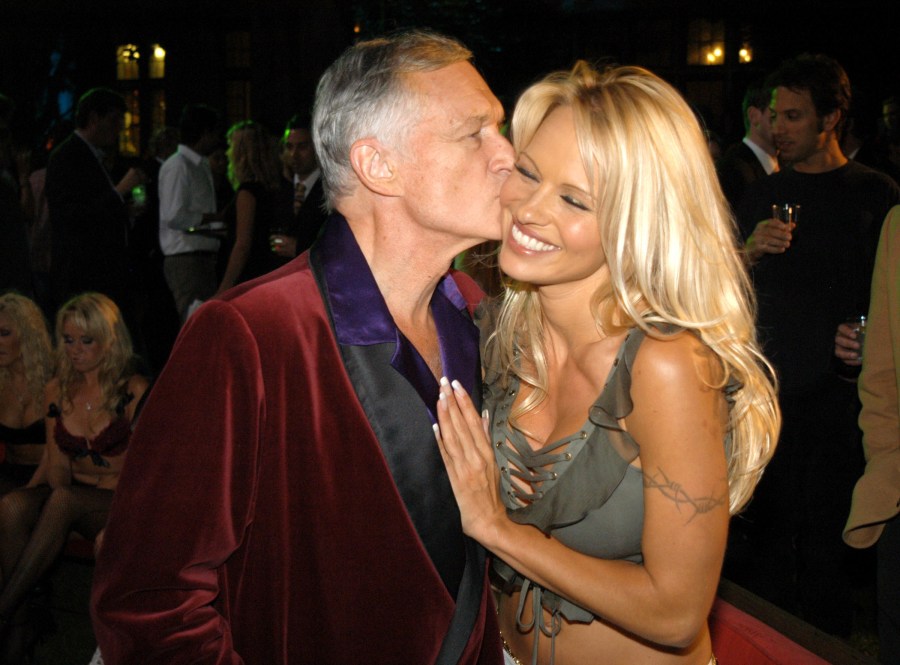 Hefner had been working as a copywriter and editorial assistant for Esquire and other men's magazines when he launched the controversial Playboy in 1953. He dedicated his life to promoting and expanding his vision of a sexually-and politically-liberated lifestyle. Now, the Playboy brand is one of the most recognized in the world. 
Marilyn Monroe
Though her Hollywood heyday lasted less than 10 years before she died tragically in 1962, Marilyn Monroe is one of the few true global pop culture icons. Her blonde bombshell persona, which she craftily used to gain control over her career, continues to earn the long-dead actress an average of $15 million a year.
Her sultry image, which was at odds with the now-publicly-known details of her troubled private life, has been licensed out to hundreds of companies. Makeup brands like Chanel and Max Factor, car manufacturers and even banks have used her likeness in ads and commercials; and she's been featured on everything from clothes and handbags to accessories. 
John Lennon
John Lennon wasn't just a one-half of the greatest songwriting duo of all time but a groundbreaking musical figure in his own right. His solo career gave the world the peace anthem "Imagine", and his work with his wife Yoko Ono in the Plastic Ono Band pushed his musical boundaries even further.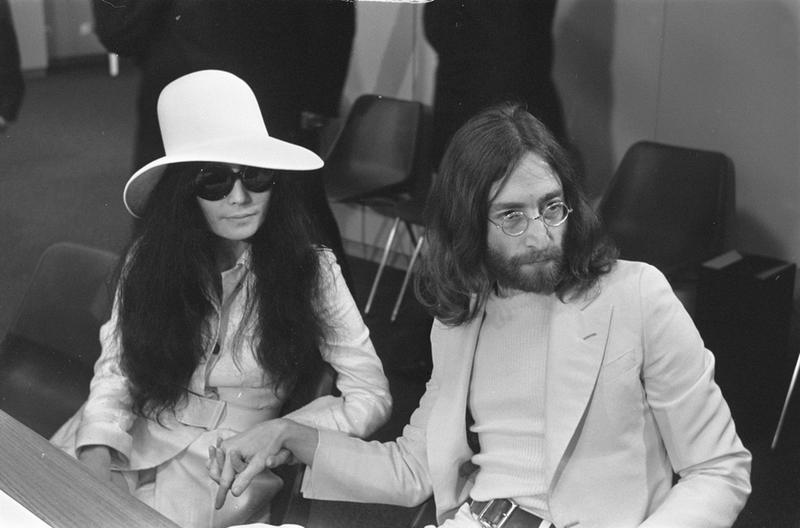 With his work and image being so present even today, it's easy to see why Lennon still makes about $12 million a year. There's "Imagine," the single from his 1971 sophomore album, Give Peace a Chance, "Happy Xmas (War is Over)" and a whole host of licensing deals.
Muhammad Ali
Ask anyone who the greatest boxer of all time is and they'll all say Muhammad Ali (and if you'd asked the man himself, chances are good he would have said the same thing). With his powerful physicality and contentious public persona, Ali always made sure all eyes were on him. Even now, the late heavyweight champ still brings in $8 million a year.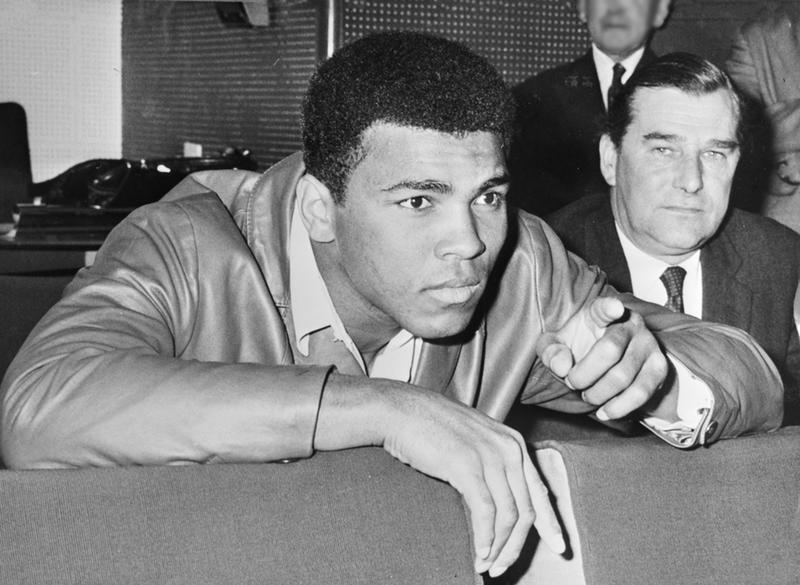 Ali grew up in Louisville, Kentucky, and started boxing at a young age — he went pro after winning a gold medal at the 1960 Summer Olympics when he was just 18. His confrontational style both in and out of the ring made him a counterculture icon. After he retired in the 1980s, he capitalized on his persona with ad campaigns for Adidas, Louis Vuitton and Porsche.
Steve McQueen
Even decades after his death, Steve McQueen is still the King of Cool. The rebellious, racing-obsessed actor, who was famously combative on-set after spending his youth in the Marines, was the epitome of cool in films like Bullitt and The Getaway. Now his family manages his estate, which brings in an average of $8 million a year.
The Indiana-born actor was obsessed with race cars and motorcycles, which only added to his cool, counterculture image. It makes sense that most of the licensing deals his estate manages are for companies like Ford, which used a digital image of his likeness in a 2005 commercial, and the luxury watch company Tag Heuer.
James Dean
James Dean was just 24 when he died, but the actor has since become a universal symbol of teenage attitude and rebellion. Like Steve McQueen, Dean harbored a passion for racing that only added to his allure — it is still strong enough to bring in between $3 million and $8 million a year.
Though his filmography spans just five years, his last three films – East of Eden (1955), Rebel Without a Cause (1955), and Giant (1956) — had a profound impact on a generation of teenagers on the cusp of the rock and roll revolution. They also provided many of the promo photographs that would become some of his most famous images. 
Paul Walker
Paul Walker had enjoyed some small success in the '90s with roles in films like Varsity Blues and Pleasantville, but in 2001, his career took off on an entirely different trajectory with his role as Brian O'Connor, an undercover cop turned street racer in the massively successful Fast and the Furious franchise.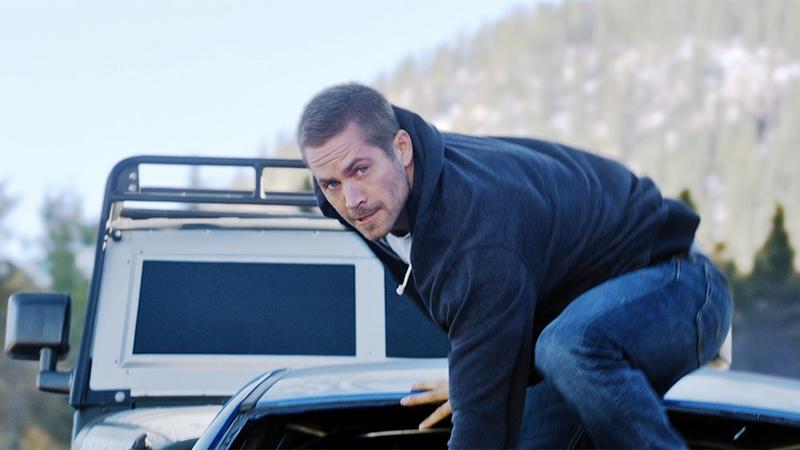 His death in 2013 was a shock to both his family and the world; the 40-year-old actor had left a charity event in California when the Porsche Carrera GT he was riding in crashed into a lamppost, killing him and the driver instantly. After a year of legal proceedings in 2015, his family settled a wrongful death lawsuit with the German car manufacturer for $10 million, adding to an estate worth an estimated $25 million.
Bruce Lee
Bruce Lee was just 32 when he died in 1973 of complications from a reaction to antibiotics, leaving behind a handful of films and a personal philosophy that changed the way the world viewed Asian actors and martial arts forever. As one of the most recognizable pop culture figures of the 20th century, his estate still brings in $8 million to $9 million a year.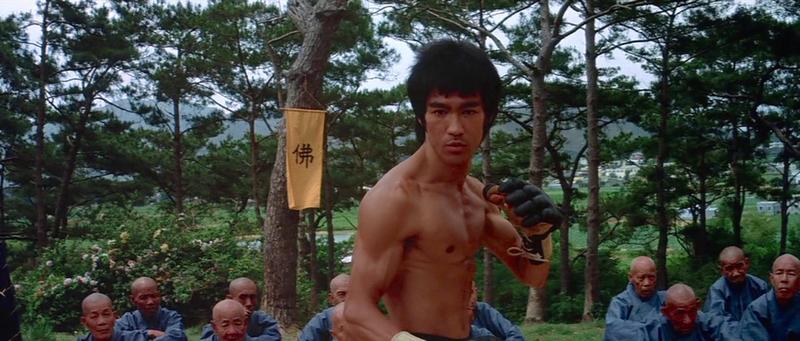 Lee, who was born in San Francisco and raised in Hong Kong, combined his background in Wing Chun with his own personal style to create an entirely new form of martial arts that he showcased in influential films like Fist of Fury (1972) and Way of the Dragon (1973). In 2014, his estate struck a licensing deal with EA Sports to create a Bruce Lee character in a mixed martial arts video game. 
Andy Warhol
Andy Warhol started out as a commercial illustrator and ended up becoming one of the most successful and influential artists of the 20th century. He was a prophetic figure who blended celebrity culture and mass advertising principles into what came to be known as pop art. Campbell soup cans, silkscreens of Elizabeth Taylor — nothing was off limits for Warhol, who still earns around $6 million annually.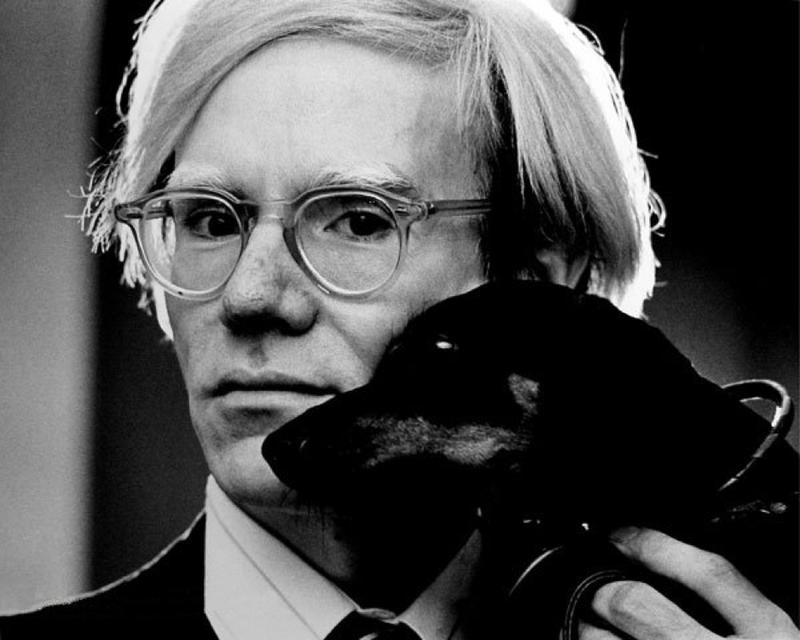 Warhol, who died in 1987 from complications of gallbladder surgery, left behind countless paintings, silkscreens, photographs, film stills and numerous experimental films — all licensing of which is handled by an international artists rights organization. He's been featured in ad campaigns, fashion collaborations and in 2002 even appeared on his own U.S. postal stamp. 
Jimi Hendrix
Has any musician ever accomplished as much in as short a period of time as Jimi Hendrix? His official musical output amounted to just three studio albums – Are You Experienced, Axis: Bold as Love, and Electric Ladyland, all released within two years – his performances at Monterey Pop and Woodstock were iconic. The revolutionary guitarist still earns around $7 million a year.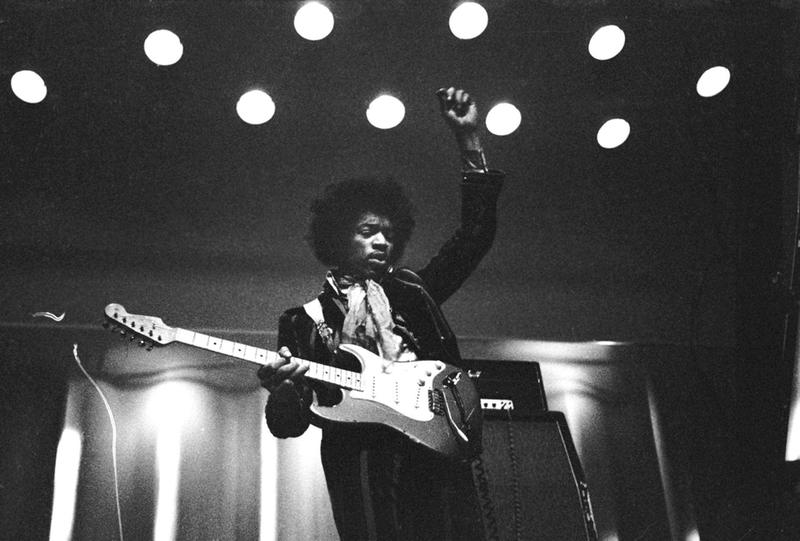 Hendrix, who died of a drug overdose in 1970 at the age of 27, is considered one of the greatest guitar players of all time. His band, The Jimi Hendrix Experience, was inducted into the Rock & Roll Hall of Fame in 2002, and his father, Al Hendrix, negotiated a new licensing deal for Hendrix's music catalog in 2009 with Sony Music. 
Richard Rodgers
His name might not be as recognizable as James Dean or David Bowie, but you probably know many of Richard Rodgers' songs. The New York composer, through his collaborations with lyricist Oscar Hammerstein, created such Broadway classics as Oklahoma!, The King and I and The Sound of Music, and eventually became the first person to win all five top entertainment awards (the coveted EGOT) and a Pulitzer.
His estate had enjoyed annual earnings of between $5 and $10 a million a year until 2009, when his estate announced the sale of Rodgers & Hammerstein's massive (and extremely lucrative) Broadway catalog to a Dutch music group for a staggering $235 million. The deal was overseen and approved by both of Rodgers' daughters, who had previously handled all licensing themselves. 
Frank Sinatra
Over the course of his nearly 50-year career, Frank Sinatra reigned as one of the greatest singers of the 20th century and a legendary entertainer. After his death in 1998, Sinatra and his legacy grew even further, with licensing deals for his extensive back catalog and likeness pulling in around $5 million a year.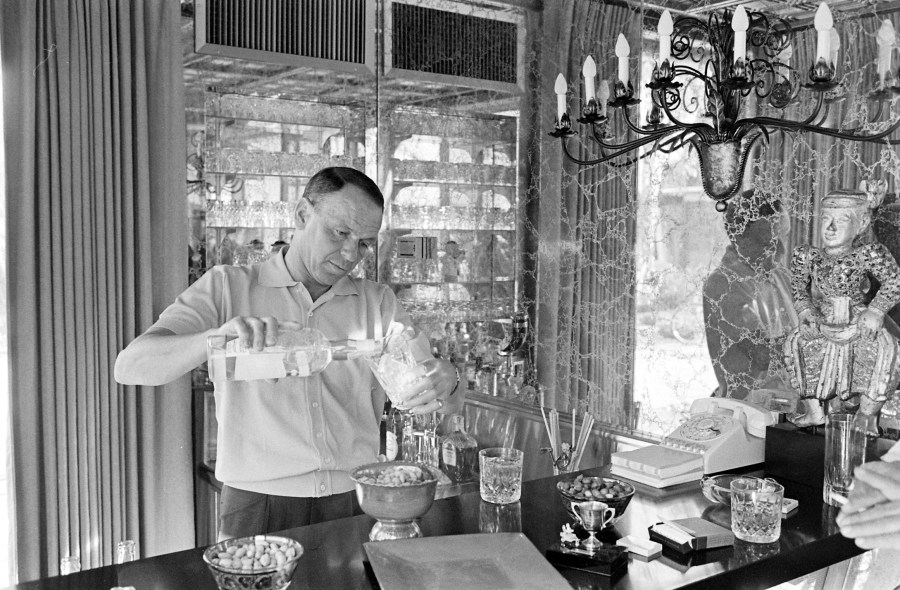 It's a long way from the streets of Hoboken, New Jersey, to the glittering casinos of Las Vegas. Sinatra embodied the American Dream in a way that few other entertainers or artists of the time did. After all, his signature song was "My Way," which was included as a duet with Willie Nelson on a special reissue of his final studio album, Duets II.
Dale Earnhardt
NASCAR racing was in Dale Earnhardt's bones. His father, Ralph, had been a successful short-track driver in North Carolina and even won a championship in 1956. He's where Dale formed his commitment to racing and the drive to become the greatest NASCAR racer ever, piling up championships and wins until his death from a collision at the Daytona 500 in 2001.
Earnhardt won over 76 Winston Cup races and seven championship during his 25-year career, which earned him a place in the first-ever class of inductees in the NASCAR Hall of Fame. His name, which adorns everything from racing cars to memorabilia, brought in between $10 million and $20 million for the first few years after his death. 
Jerry Garcia
Jerry Garcia, singer and lead guitarist for the influential '60s group Grateful Dead, was more than just a musician to his legions of fans — he was a mystic, a guru and a shaman who led them on a long, strange trip through the wilderness of life. When Garcia died of a heart attack in 1995, his larger-than-life persona translated into an estate worth more than $15 million, which brings in $5 million annually.
Royalties from the Grateful Dead's extensive catalog are part of the equation, but surprisingly, a far larger share of it comes from the revenue generated by Cherry Garcia, the cherry and chocolate ice cream flavor developed by ice cream legends Ben & Jerry's back in 1987 as a way to pay tribute to one of their favorite musicians. 
Paul Newman
There's an entire generation that knows Paul Newman simply as "the salad dressing guy," which is an honor the late actor would surely appreciate. That salad dressing, which has expanded from a simple vinaigrette into an entire line of baked goods and other items, has so far raised over $500 million for various charities.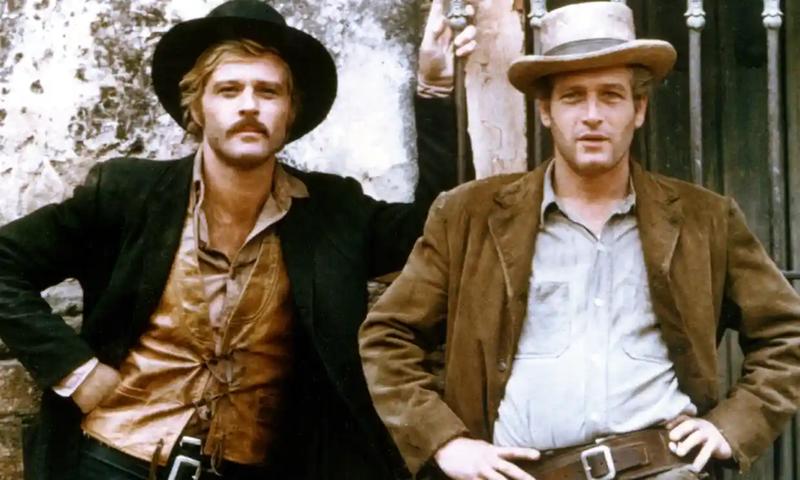 Newman didn't keep a single cent of the profits. When the Oscar-winning actor died of lung cancer in 2008, his estate was worth a modest few million and continues to earn about $5 million a year, mostly from his voice-over performance as Doc Hudson in Pixar's 2006 film Cars, which was his final role.
Aaron Spelling
Charlie's Angels. The Love Boat. Dynasty. Reading through film and TV producer Aaron Spelling's IMDB is a crash course in some of the most popular TV shows of the last four decades — the late producer is listed as having over 200 producer or executive producer credits over the course of his prolific career, and it's why he continues to earn anywhere from $5 to $15 million a year.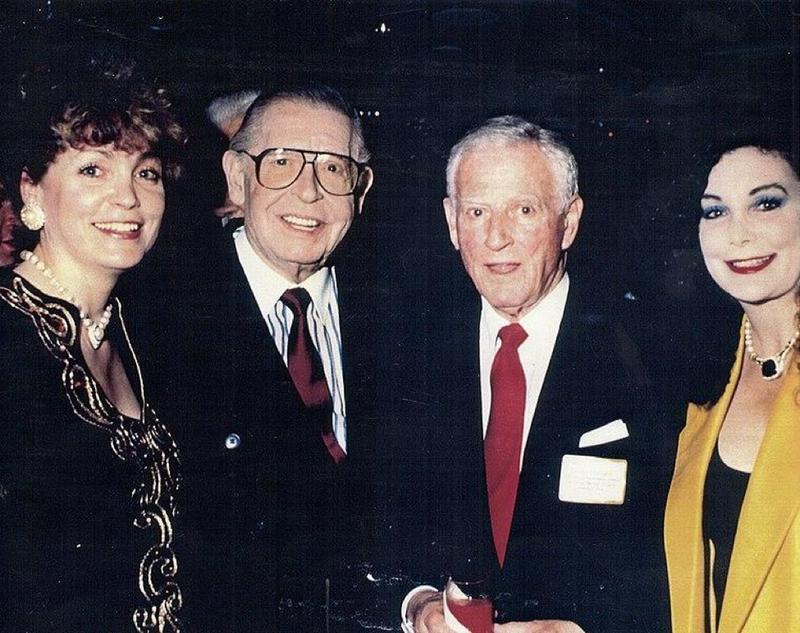 Spelling, who died in 2006 from complications from a stroke, changed the face of TV with his knack for creating shows that blended elements of traditional drama with more over-the-top, soap opera elements. He was in his 70s when he created one of his biggest hits of all-time, Beverly Hills 90210. His last prime-time series, 7th Heaven, ran for an impressive 11 years. 
George Harrison
George Harrison had always been known as the "Quiet Beatle," but his contributions to the band couldn't have been more clear — his interest in Indian music and spirituality in the 1960s led him to incorporate sitar and other world instruments into the Beatles' music. Royalties and licenses from his work with the Beatles as well as his successful solo career still earn the late guitarist well over $10 million a year.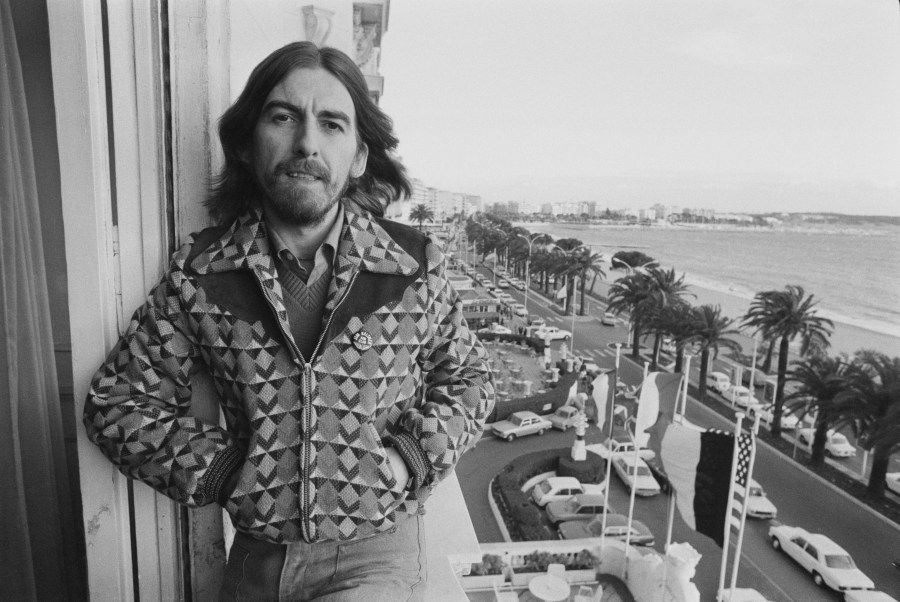 Harrison, who died of lung cancer in 2001, had several bestselling hits as a solo artist, including a cover of the James Ray song "Got My Mind Set on You," which was the lead single from his platinum-selling 1987 album Cloud Nine. And in addition to being an accomplished guitarist, Harrison also served as executive producer on over two dozen films through his production company, HandMade Films. 
Tupac Shakur
The death of Tupac Shakur in a 1996 drive-by shooting hit the world hard. The 25-year old rapper and actor had just released his groundbreaking double album, All Eyez On Me, a few months earlier, and was riding a wave of critical and commercial acclaim. Since his death, Shakur has become one of the best selling artists of all time and still earns anywhere from $5 to $7 million a year.
The prolific Shakur left behind enough unfinished material to fill five albums, all released under the supervision of his mother, Afeni Shakur, who controlled the rights to his estate. Of those albums, all released between 1997 and 2006, several went multi-platinum and cemented his legacy as one of the greatest rappers of all time.