Those who commute to work or take road trips regularly, especially over long distances, may have come across toll plazas where you pay to cross over into another region. Lines for cars to pass through tolls can get incredibly long, making for frustrating commutes — especially if you're in a rush. Thankfully, the early 1990s saw the dawn of E-ZPass, which allowed drivers to eliminate the need to stop at tolls across 17 states in the Midwestern and Eastern United States. So, what is E-ZPass — and how, exactly, does it work?
What Is an E-ZPass?
E-ZPass is an electronic toll collection (ETC) system that allows commuters and travelers to prepay with cash or a credit card so that they may easily bypass toll roads, bridges and tunnels throughout certain states in the Midwest and on the East Coast of the United States. E-ZPass is currently accepted in the following states: Delaware, Illinois, Indiana, Kentucky, Maine, Maryland, Massachusetts, New Hampshire, New Jersey, New York, North Carolina, Ohio, Pennsylvania, Rhode Island, Virginia, and West Virginia.
Once enrolled in the system, passholders are able to drive straight through a toll station without stopping thanks to the E-ZPass-specific lanes. Through their state's E‑ZPass program, drivers can choose from a variety of monthly prepaid plans depending upon which one suits their driving habits best. Additionally, businesses can purchase an aptly-named business account with E-ZPass for five or more employees. Best of all, some states' tolls are actually discounted if drivers pay via the E-ZPass system.
Not sure if E-ZPass is worth it? Although other ETC systems in non-E-ZPass states use similar technology, the ever-expanding E-ZPass has rebranded quite a few of these other ETC systems and toll lanes, making it a great long-term investment.
How Does an E-ZPass Work?
With E-ZPass, drivers receive a toll transponder — a small device that can be easily attached to a vehicle's windshield, thus allowing the toll lane to recognize the car as an E-ZPass holder. As the vehicle passes through the specified lane for the program, an overhead antenna searches for and reads the toll transponder. The driver's E-ZPass account is then charged the proper toll amount.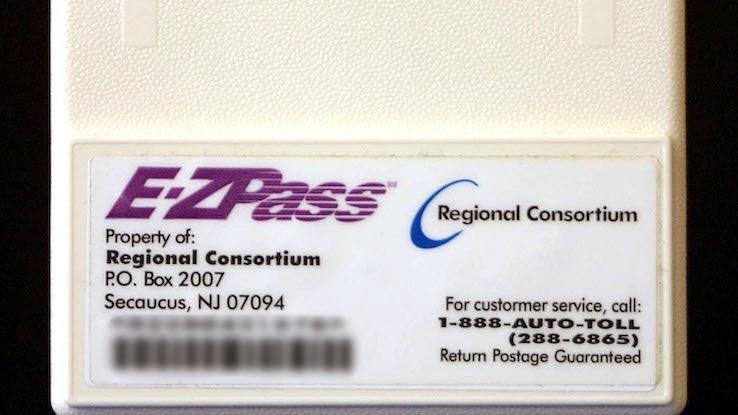 Think you can cheat the system? Not likely. If a vehicle doesn't have a transponder, the E-ZPass system picks up on that. Video cameras attached to the toll plaza will also take pictures of your vehicle and license plate, which means that bill will find you eventually.
How Can You Purchase an E-ZPass?
You can see if your state offers E-ZPass by visiting the E-ZPass Group's official website. The company has a full list of states where the program is offered as well as links to the individual state programs. To participate, you'll have to either fill out an application online, by mail or via fax. Each application requires contact and vehicle information as well as the specific monthly plan and number of transponders you need from E-ZPass. The transponders are free, but customers must keep their accounts stocked with funds so that the tolls are paid automatically.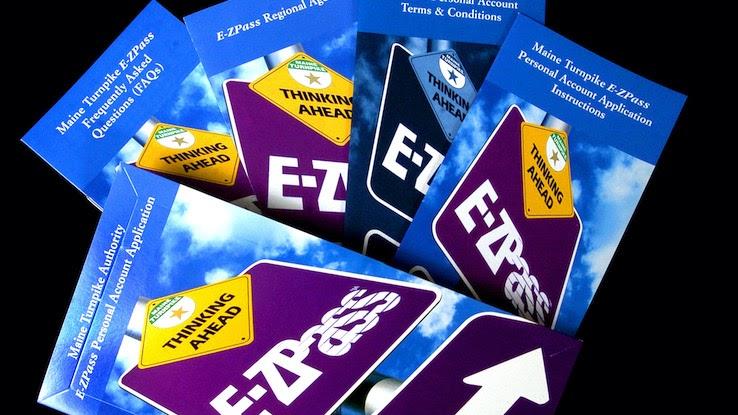 In order to replenish their account funds, customers can use the auto-replenish feature, which means E-ZPass will automatically charge the credit card on file whenever the account balance is low. Additionally, customers may replenish their accounts with cash, check, or money order by visiting an E-ZPass Service Center in person. Better yet, the brand now offers an "On the Go" package, which provides customers with a transponder and prepaid toll balance of $25, making it a great option for folks who need immediate access to an E-ZPass. Just be sure to register the transponder within seven days of its first use.
How to Use Your E-ZPass Account
Once users have registered online and received their transponder, they are able to create an E-ZPass account online to track their toll use. From these accounts, users are also able to see their account balance and modify their plan and payment method.
Not a fan of going completely digital? Users can also get their account balance through an itemized statement in the mail on either a monthly or quarterly basis — or, if snail mail is too slow, they can call up E-ZPass's automated telephone system. If you're constantly on the go and unable to check your account manually, a toll fare display near the E‑ZPass lane will display messages as you drive by, including "low balance" warnings.
The Benefits of an E-ZPass
Simply put, E-ZPass is a more convenient way to travel through toll stations. Drivers don't have to worry about sitting in long lines or having cash on hand. Since passholders just drive on through the toll plazas, the E-ZPass system is also helpful in reducing traffic congestion, which, in turn, helps reduce auto emissions, especially in populous areas like New Jersey and New York.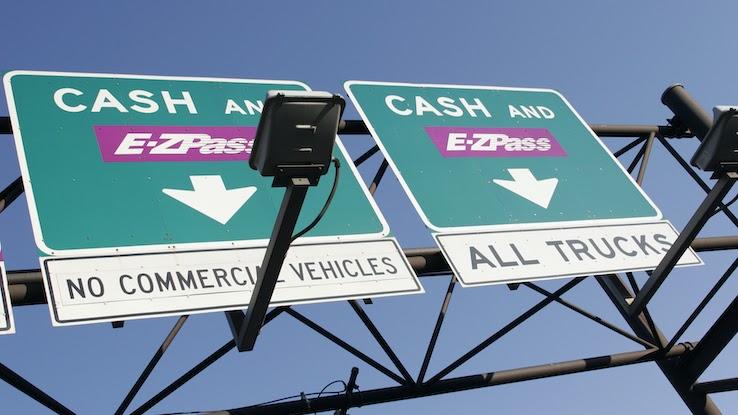 Ultimately, this electronic toll collection system is a huge timesaver for those who find themselves at toll booths on a regular basis. And, depending upon where you live, purchasing an E-ZPass can be a great long-term investment.