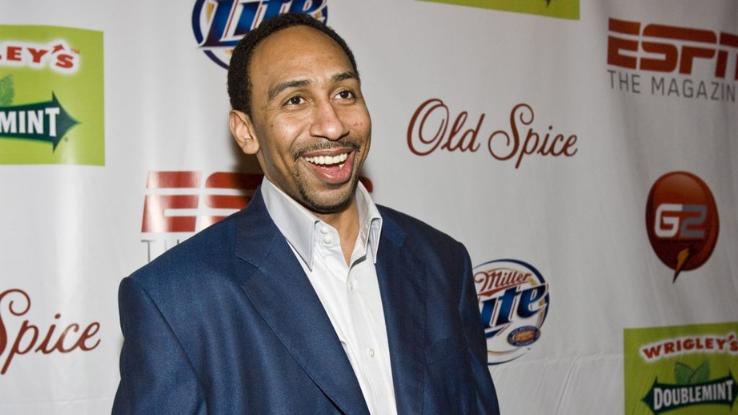 Watching sports today often involves more than just the game itself. Fans love pregame and post-game shows and commentary. Throughout the game and on the days leading up to it, fans interact with their favorite athletes and sports media personalities on social media.
Media giants like ESPN have capitalized on the collective desire of the public to have a whole world of media dedicated to their favorite sports. Sports analysts have won Emmys, and new networks continue to be created. When it comes to a paycheck, how much do you think sports analysts make compared to the athletes they promote? Let's find out!
Lisa Salters
Back in the day, Lisa Salters made quite a splash on the Lady Lions, Penn State's women's basketball team. At the close of her playing career, she launched a career in broadcasting and is now a familiar face at most major sporting events.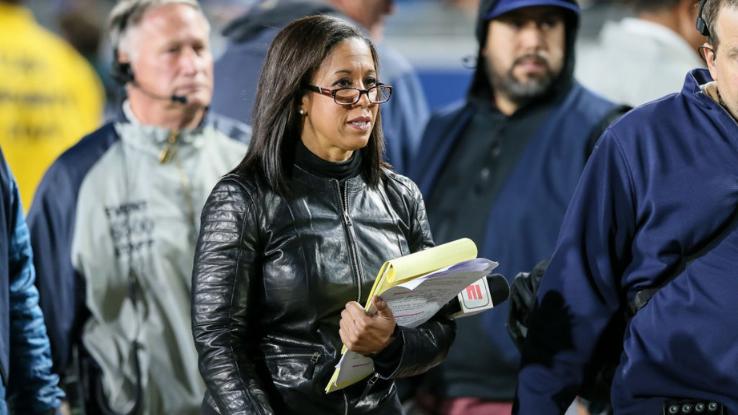 After spending nearly a decade with a Baltimore news station, Salters went on to work for ESPN and ABC. The Olympics, the World Cup and the Super Bowl are some of the major events she has covered. In a weird related twist, she even covered the OJ Simpson trial. Today, she is a regular on Monday Night Football and earns $235,000 a year.
Mike Golic
Mike Golic seems to be one of the busiest men in sportscasting. He has been a regular on ESPN (radio and television) for more than 20 years. Currently, he makes up one half of Golic and Wingo, an ESPN Radio evening show, and he's an analyst on ESPN and ESPN2 for both college and professional football.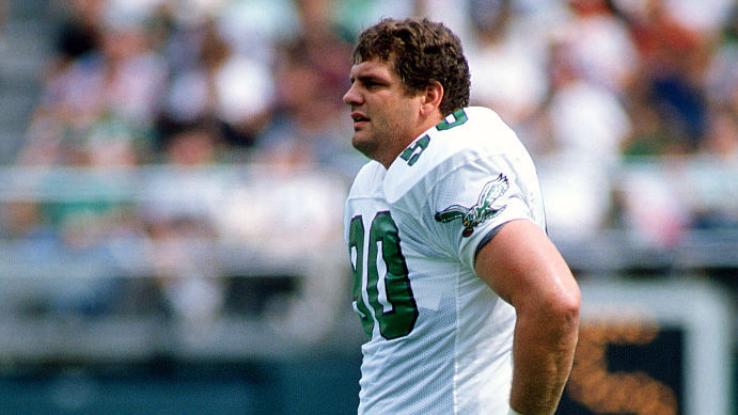 Golic is also the host of The Lighter Side of Sports, a show that features funny videos from the world of sports. Before he became a sports analyst, he was a defensive lineman for the Houston Oilers. He earns an annual salary of $5 million.
Molly Qerim
Molly Qerim makes up one-third of the trio that hosts First Take, one of the top sports shows on television. Considering the extreme success of the show she hosts alongside Stephen A. Smith and Max Kellerman, it makes perfect sense that she makes $500,000 a year.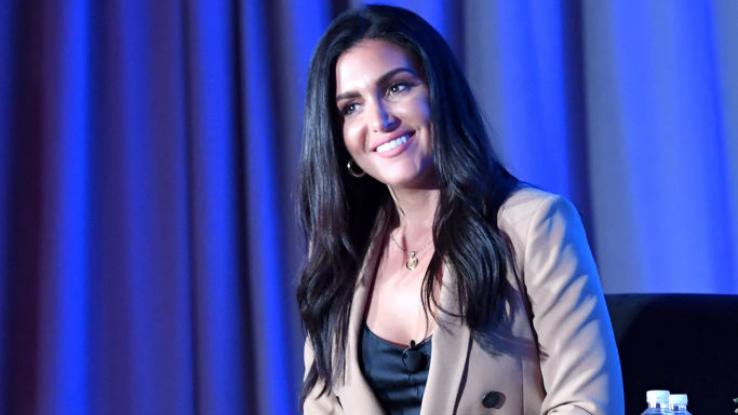 Before she became a star on ESPN, Qerim made a name for herself on the NFL Network with her cutting-edge analysis on NFL Fantasy Live and NFL AM. She is married to ex-NBA player Jalen Rose, who also currently works for ESPN. There is nowhere for Qerim's career to go but up.
Al Michaels
Even if you don't recognize Al Michaels by name, you almost certainly know his voice. Michaels has a laundry list of achievements in the world of play-by-play sportscasting, and he has been fortunate enough to participate in some of the most historic moments in sports.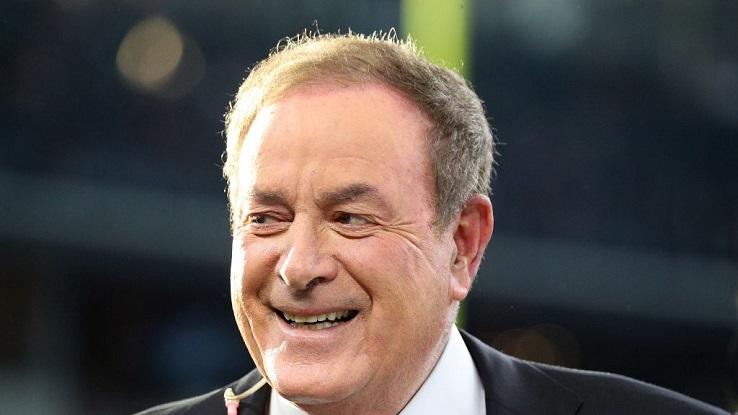 He was calling the game when an earthquake hit in the middle of the 1989 World Series, and he was a commentator for the famous Miracle on Ice — the unbelievable U.S. hockey team's victory over the Soviet Union — that occurred during the 1980 Winter Olympics. Today, he works for NBC Sports Network and earns a hefty $6 million annual salary.
Holly Rowe
Holly Rowe has been a familiar figure on ESPN for more than two decades. She got her start in the world of college football as a sideline reporter, and she has covered many high-stakes post-season bowls. Rowe's talents aren't exclusive to football, however.
She has done play-by-play reporting for numerous sporting events, including bull running, volleyball and soccer. Although it's not her regular gig, she has also done some sideline reporting for NBA and WNBA games. Her vast knowledge coupled with her on-camera charm have made Rowe an indispensable employee for ESPN. She makes about $800,000 each year.
Joe Buck
Many of the most successful sportscasters do a variety of reporting over the course of their careers. Joe Buck has focused on play-by-play reporting for his entire career — and he is a master. Since 1996, he has been the play-by-play broadcaster for all but two of the World Series.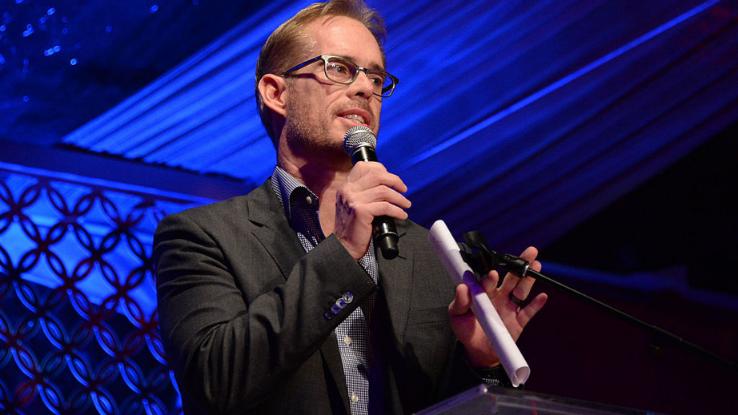 Buck handles all announcing of MLB and NFL games for Fox Sports. Since 2015, he has lent his iconic voice to the U.S. Open golf tournament. As the son of Jack Buck, another iconic sportscaster, talent obviously runs through his genes. He earns $6 million every year.
Wendi Nix
ESPN considers Wendi Nix's talent to be worth a whopping $800,000 a year, and that's money well spent. Nix is the co-host of the top-rated program on ESPN, NFL Live. Although she's on the leading sports channel today, she began her career with smaller local channels in Boston and South Carolina.
She worked for New England Sports Network in the past and still uses her knowledge of New England football in her role at ESPN. On a network where most broadcasters cover a broad range of subjects, her expertise in college and professional football make her stand out.
Skip Bayless
Skip Bayless got the meme treatment for referring to himself as Drip Bayless because of his stylish clothes. He is a veteran in the world of sports media. He started off in the '80s as a journalist and radio host and eventually moved on to star on television.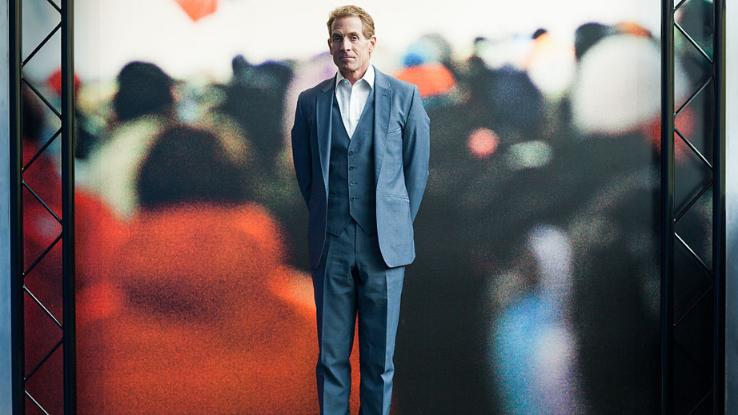 His career skyrocketed when he became the co-host of ESPN's First Take with Stephen A. Smith. After years with ESPN, he went to Fox Sports 1, where he hosts Skip and Shannon: Undisputed. Although he provides plenty of laughs, networks recognize his serious talent and compensate him with a $6 million salary.
Pam Oliver
Pam Oliver's career had humble beginnings, but she earns a $1 million salary today that makes the journey worthwhile. In the '80s, she served as the sports reporter on a variety of local news networks. Her talents earned her a dream job at ESPN. Eventually, she went on to Fox Sports, where she became a sideline reporter for the NFL.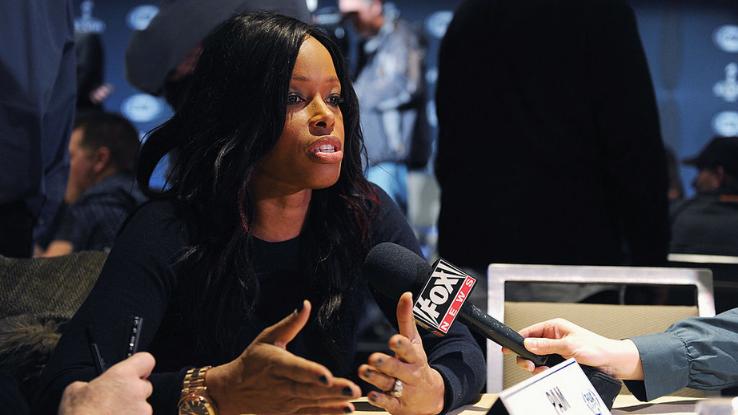 Back when TNT aired NBA games, Oliver was the network's featured sideline reporter, but her NFL sideline reporting is what really cemented her fame. Today, she continues to contribute to the sideline reporting team for Fox Sports.
Colin Cowherd
In 2000, Colin Cowherd was unknown in the world of national sports broadcasting. Today, he is one of the top sports analysts in America. Cowherd started at ESPN with a radio show and went on to become one of the stars of Sports Nation.
In 2015, a controversial comment made on Cowherd's radio show led to the end of his career with ESPN. He still had millions of fans, and Fox Sports 1 capitalized on that, hiring him to host The Herd with Colin Cowherd and Speak for Yourself. He helped the channel become a respected sports media brand.
Leeann Tweeden
After winning the Venus International Model Search pageant, Leeann Tweeden began a successful career in modeling, and that ultimately provided her with the training and access she needed to break into the world of sports journalism. She was the host of The Best Damn Sports Show Period until the show went off the air.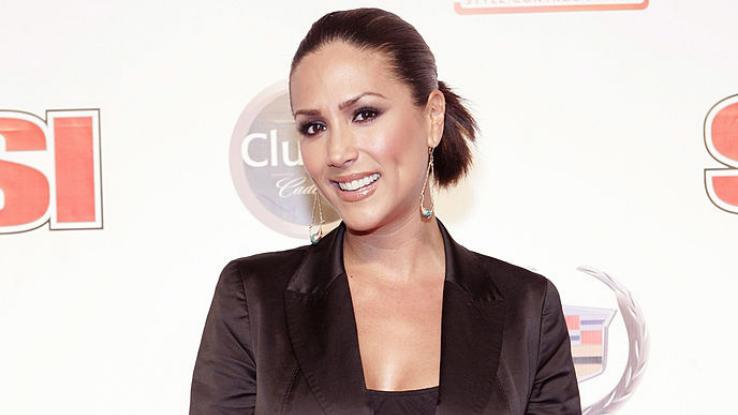 Since then, she has been a host on NBC's Poker After Dark, and she works Fox Sports' pregame and postgame Los Angeles Angels' broadcasts. Occasionally, she appears on UFC Tonight on Fox Sports 1, and she still models and participates in various other sports broadcasts. Combined, she makes at least $1 million a year.
Michael Wilbon
Even people who don't watch sports usually recognize Michael Wilbon's face. Day or night, you are likely to see his face if you watch ESPN for a few minutes. He started his sports career with a 30-year tenure as a sportswriter for The Washington Post.
From there, he transitioned to his role as co-host on ESPN's Pardon the Interruption. In addition to his talk show, he is an analyst on ABC and ESPN for both networks' NBA coverage. Occasionally, Wilbon serves as an NBA sideline reporter. As one of the busiest men in sports, he takes home $6 million every year.
Jemele Hill
Jemele Hill's resume probably can't fit on one page. She was one of the original faces of ESPN, and there was a time when you could watch one of her shows at almost any time of day. She starred in His and Hers, Numbers Never Lie and SC6.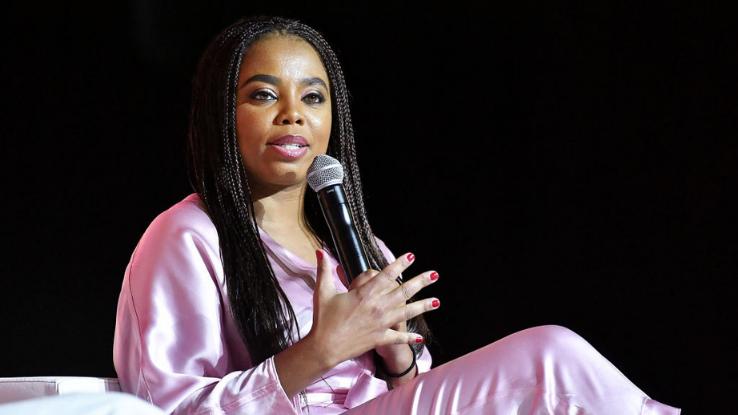 Together, she and her long-term co-host Michael Smith became the most recognizable faces on ESPN. After the personal views of Hill and ESPN began to conflict, she moved away from live broadcasting to work on ESPN's web shows. Eventually, she left the network altogether. She now works for The Atlantic and makes a $1 million salary.
Tony Kornheiser
Tony Kornheiser and Michael Wilbon have worked together for most of their careers. After the two of them rose to the top as writers at The Washington Post, Kornheiser joined his longtime workmate as a co-host on ESPN's Pardon the Interruption.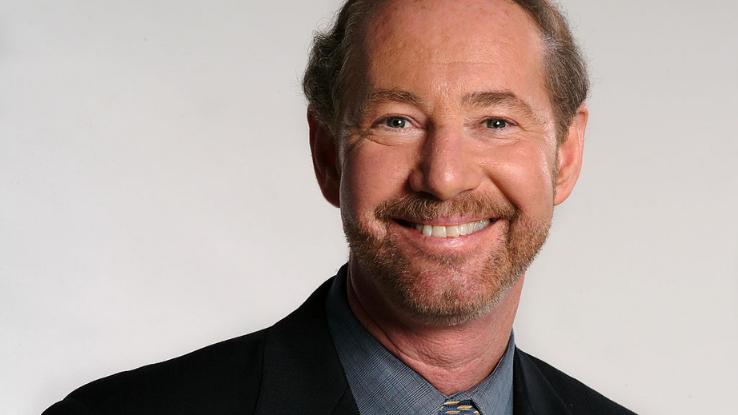 He also hosted The Tony Kornheiser Show, which started on radio and eventually became a podcast. Between his talents in journalism, radio and live sports broadcasting, Kornheiser makes $6 million a year. He won an Emmy for his work on Pardon the Interruption and has established himself as one of the most knowledgeable people in sports.
Charissa Thompson
Throughout her career, Charissa Thompson has worked on almost every channel that plays any type of game, including GSN, ESPN, Fox Sports, Versus and the Big Ten Network. She first became a household name when she starred as the co-host of SportsNation on ESPN.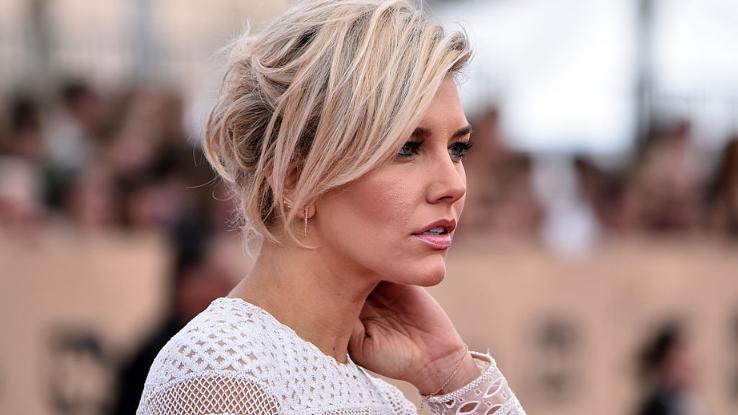 She was part of the mass exodus from ESPN to Fox Sports back in 2013. On her new channel, she hosts Fox Sports Live, and she hosted Ultimate Beastmaster for Netflix. In addition to sports, Thompson has also done some hosting for Extra. This incredibly talented sports analyst takes home $1 million every year.
Mike Greenberg
Mike Greenberg makes up one half of the iconic Mike and Mike duo who host their namesake ESPN Radio show. In addition to getting great ratings on the radio, he is also a memorable face on ESPN's television channel as a frequent host on the hit show SportsCenter.
After many years in the sports world, he tried his hand at hosting game shows — Battle of the Network Stars and Duel — on ABC. Mike Greenberg is extremely talented and is one of the few ESPN originals who stuck with the network, which explains his $6.5 million annual salary.
Lindsay Czarniak
For many years, Lindsay Czarniak was an ESPN stalwart. Like many of the best sports analysts on the network, she was a host on SportsCenter from time to time. In 2013, she made a big move over to Fox Sports.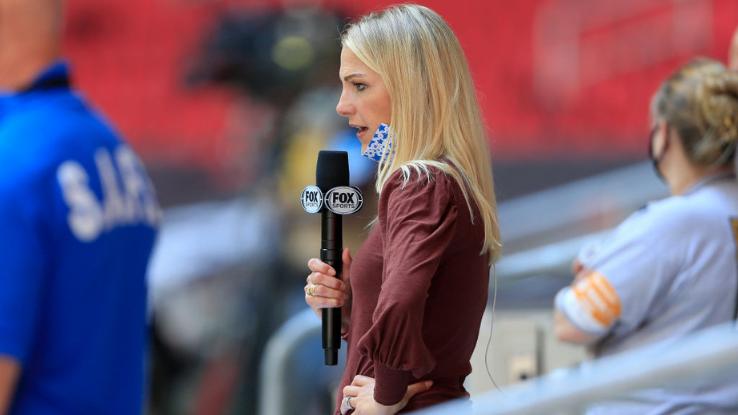 Regardless of which network she worked for, NASCAR has always played a huge role in Czarniak's career. For TNT, she was both a pit reporter and a studio analyst for the NASCAR Sprint Cup Series. In 2008, she worked briefly with NBC to cover the Summer Olympics in Beijing. This talented woman is certainly worth her $1.5 million salary.
Bob Costas
Bob Costas is one of the original sportscasters. He made a name for himself long before the likes of ESPN and Fox Sports created a haven for sportscasters to thrive. During his memorable 30-year stint with NBC Sports, he won multiple Emmys and various other awards.
He has been the prime-time host for 11 Olympic games during his time with the network. Today, Costas works for the MLB Network and applies his talents exclusively to baseball. He has his own show on the network, Studio 42 with Bob Costas. Any network would be willing to pay the $7 million he earns each year.
Erin Andrews
Erin Andrews' presence is a constant on NFL broadcasts, and she makes an impressive $2 million a year working the sidelines. Unlike many of today's most successful sportscasters, she began her career as a freelance reporter. Her talents caught the eye of ESPN, where she has been working since 2004.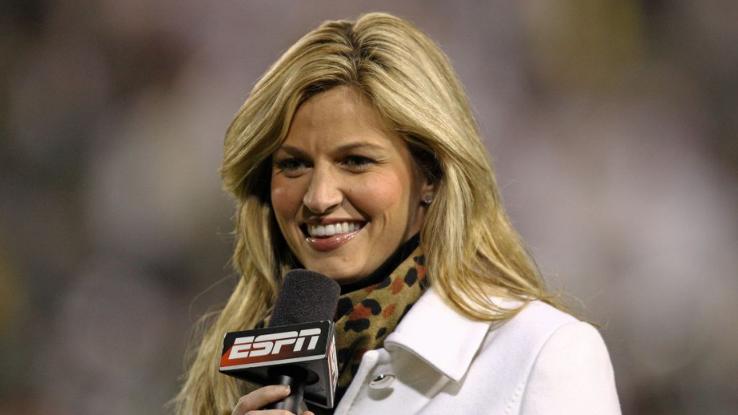 Although she is also a sideline reporter for hockey, baseball and basketball, Andrews is best-known for her role as an NFL sideline reporter. She is regularly entrusted with the most important broadcasting events, including the Super Bowl and the World Series. Outside of sports, Andrews also co-hosts Dancing with the Stars.
Stephen A. Smith
Stephen A. Smith brings an unmatched level of charisma and entertainment to any set. It only makes sense that the ESPN veteran makes an annual $10 million salary. He is one of the stars of the hit sports talk show First Take.
Before his career as a sports analyst, Smith was a professional basketball player, and he uses that expertise as an NBA analyst on SportsCenter and NBA Countdown. He also has his own radio show on ESPN Radio, which he will reportedly be leaving to pursue other opportunities at ESPN. Smith's one-of-a-kind personality has helped him enjoy meteoric success.
Linda Cohn
Linda Cohn's career has been truly historic. When she landed a sports anchor job on an ABC radio show, she became the first woman in America to be hired full-time as a sports anchor. She went on to build a long career with ESPN, where she has hosted more episodes of SportsCenter than any other co-hosts.
In 2018, Cohn signed a multi-million, multi-year deal to remain with ESPN, where she has spent the majority of her career. In addition to being a regular SportsCenter host, she also covers NHL and WNBA games. Cohn's talents earn her a $3 million annual salary.
Jim Rome
With an annual income of $30 million a year, Jim Rome is perhaps the most successful sports analyst outside of Fox Sports or ESPN. In the earlier part of his career, he was well known for his hit radio show. Eventually, ESPN gave him his own television show called Jim Rome Is Burning.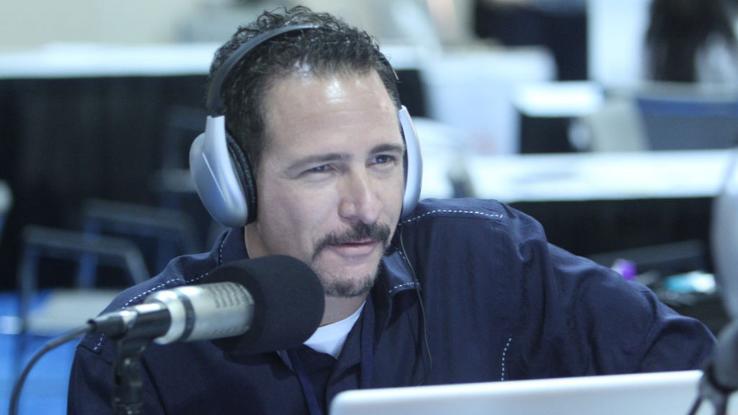 In 2011, Rome became one of the first big names to leave ESPN, but unlike the rest who flocked to Fox Sports, he took his talents to CBS. With CBS, he returned to radio with The Jim Rome Show. He also interviews sports stars on Jim Rome on Showtime.
Suzy Kolber
Suzy Kolber has always been a trailblazer. When ESPN2 launched in 1992, she became one of the most familiar faces on the network. After a few years with the network, she moved to Fox Sports, but later returned.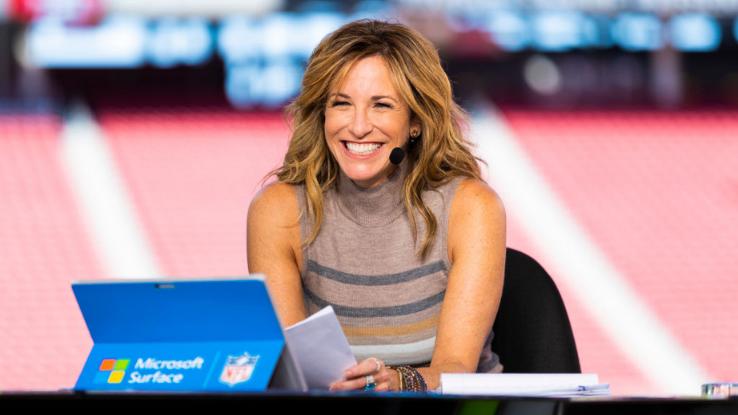 Kolber was the first female broadcaster to receive the Maxwell Club Sports Broadcaster of the Year award in 2006. Some of her most memorable work includes her NFL coverage on both Sunday Night Football and Monday Night Football. Kolber adds a distinguished level of expertise and entertainment to any broadcast, and she earns $3 million each year doing it.
Ahmad Rashad
In his collegiate football career, Ahmad Rashad earned a spot in the College Football Hall of Fame and then went on to achieve greatness in the NFL. Since then, he has been a sports analyst for both ABC and NBC. He covers professional baseball, football and basketball and was the long-term host of NBA Inside Stuff.
During Michael Jordan's playing career, Rashad was frequently entrusted with interviewing the legend (also his personal friend). For a year, Rashad starred on The Morning Drive for the Golf Channel. His exact salary is unknown, but he is one of the highest-paid former athletes working in sports broadcasting.
Andrea Kremer
Andrea Kremer made history when she and Hannah Storm commentated Thursday Night Football. They were the first completely female team to call a major men's sporting event. During her long career, Kremer has covered major moments in almost every sport, including 25 Super Bowls.
One of her most recent achievements was winning the Pete Rozelle Radio-Television Award from the Pro Football Hall of Fame in 2018. Unlike many of the most successful sports analysts, Kremer currently works for Amazon Prime Video, where she is indispensable to the fledgling sports network. The Emmy award-winning TV personality has a $4 million annual salary.
Tracy McGrady
Tracy McGrady has always been a high achiever. His success in the NBA earned him a spot in the Naismith Memorial Basketball Hall of Fame. Since retirement, he has been a very busy NBA analyst for ESPN. His exact annual salary is unknown, but there is plenty of data to suggest he's a top earner with the network.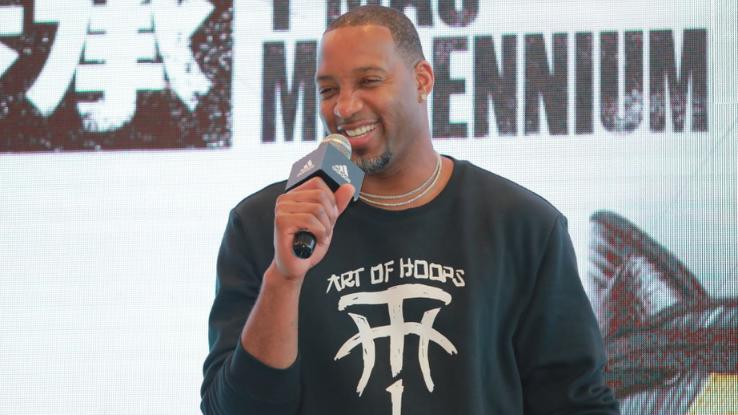 McGrady makes regular appearances on The Jump and serves as an occasional host on SportsCenter. He was recently added to the cast of NBA Countdown, where he stars alongside Jalen Rose, Michelle Beadle and Chauncey Billups. His strong opinions have made him a core component in ESPN's NBA coverage.
Samantha Ponder
Samantha Ponder started her career as a sideline reporter for ESPN. When Erin Andrews moved to her major role providing NFL coverage, Ponder filled her vacancy on the sidelines for College GameDay. Before ESPN lost the sporting event, Ponder was also a sideline reporter for Thursday Night Football.
She is a familiar face on ESPN's Texas-centric Longhorn Network and is currently the main host of Sunday NFL Countdown. Although pro football has been a major focus of her career, she still makes occasional sideline reporting appearances for college football and the NBA. Samantha Ponder makes $4.9 million a year.
Kevin Garnett
Kevin Garnett transitioned directly from a successful career in the NBA to a successful career in sports broadcasting. He joined the cast of TNT's Inside the NBA soon after retirement. He became so popular on the show that he was given his own segment called Area 21.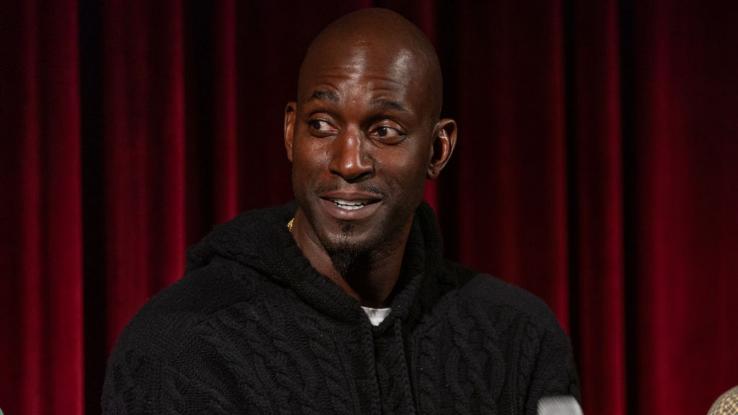 Area 21 became Garnett's post-basketball claim to fame, allowing him to establish himself as a no-holds-barred personality. He gives his raw opinions on the latest basketball happenings, and fans can't get enough of it. It wouldn't be surprising to see Garnett get his own show. Because TNT's salaries aren't publicly available, his annual salary is unknown — but you can bet it's huge.
Michelle Beadle
With a $5 million annual salary, Michelle Beadle holds the record as the highest-paid woman in sports broadcasting. Her career trajectory didn't follow the normal ESPN path followed by many of the most successful sports analysts. She began with stints on College Sports Television and the YES Network before joining ESPN.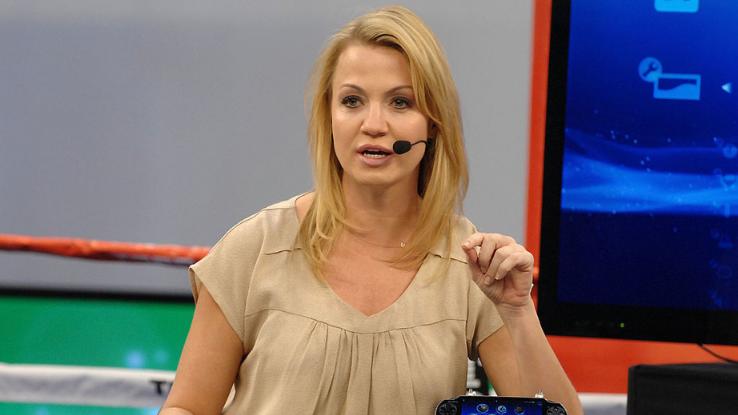 Hosting SportsNation was her first major role at ESPN. She is also part of the trio that hosts Get Up. In 2012, Beadle left that role to serve as an NBC anchor for the London Olympics, but she is now back to being one of the most talented people on ESPN.
Alexi Lalas
Alexi Lalas is a retired soccer player who made quite a contribution to the U.S. Men's National Soccer Team in his playing days. He is one of the highest-paid sports analysts working exclusively in soccer and has an estimated annual salary of $1.5 million.
He spent several years commentating for ESPN before moving to Fox Sports. With Fox, he played a major role in the network's coverage of the 2015 Women's World Cup. His controversial opinions make him a polarizing figure among fans, but his wise use of social media has helped him take his career even further.