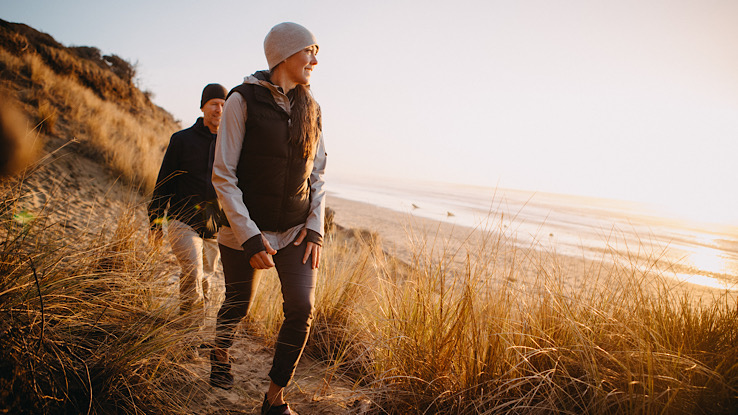 If you love wineries, food, craggy northern beaches, warm southern dunes, old-fashioned boutiques, art galleries, and hiking trails, planning a Oregon coast vacation is for you.
No, it's not "the beach," it's "the coast." But, between the breathtaking scenic wonders and the quaint heritage sites, there are several places you can't miss when on the Oregon Coast.
Are you concerned about your kids or your furry friend? Don't worry. Families and pet owners often venture out to the coast on the weekends or for the holidays.
Check out what you can do on your Oregon coast vacation.
Astoria
History buffs, cinephiles, and fishers assemble. Home to an established fishing and fur trading legacy, Astoria, Oregon also happens to be the site of legendary sunken treasure in the 1986 film "The Goonies." Head to the mouth of the Columbia River for plenty of anglers, salmon, and Oregon history.
When to Visit
Late July through October will deliver high-quality fishing for both chinook and coho salmon. Chinook arrive earlier, so you'll have to visit before late August if you want to catch some big fish.
Where to Stay
What to Do
Go fishing at the Buoy 10: Known as the most plentiful salmon fishery in Oregon, Buoy 10 is a must for avid fishers. These fresh fish linger near the ocean. And they're sure to be a feisty bunch. Check out this guide for more information on fishing in Astoria.
Museum hopping: The Columbia River Maritime Museum and the Oregon Film Museum showcase Oregon's rich history. Plus, they're kid-friendly! While the Maritime Museum chronicles the region's history, the Film Museum celebrates the legacy of film and TV in Oregon. Some famous Oregon productions include "The Shining," "Twilight," and "Coraline." Productions in Astoria include "Free Willy" and "The Goonies." Check out these other museums: Heritage Museum, Captain George Flavel House Museum and Uppertown Firefighters Museum.
Where to Eat
How to Get There
To get to Astoria from Seattle, you'll need to drive 181 miles, roughly three hours. From Portland, it's just under a two-hour drive.
Off the Beaten Path
Outdoorsy and obsessed with classic movies? You have to hike the Goonie Trails. Astoria is chock-full of forgotten sidewalks. Due to natural disasters, what used to be neighborhoods are now networks of unmarked, mangled forest paths. Because they're undocumented, you'll have to ask around for directions. Check out this photographer's blog for pictures and more info.
Depoe Bay
Have you always wanted to see a pod of gray whales frolicking among the waves? Or are you more fascinated by coastal geology? Either way, Depoe Bay is the ideal place for your Oregon coast vacation.
When to Visit
Visit during whale watching season, from March through November.
Where to Stay
What to Do
Drink in ocean views at Otter Crest State Scenic Viewpoint: To access the viewpoint, head south on Highway 101. Be on the lookout for a turnoff to the right.
Devil's Punchbowl State Natural Area: Whale watching, surfing, hiking. Tide pools and rock formations. You can have any adventure you choose. Plus, you can watch the tide rush in and out of the "punchbowl," an ancient formation created by a cave collapse.
Where to Eat
Cafe C'est La Vie: During your Oregon coast vacation check out the creperie just a few blocks from the beach.
Tidal Raves: A nice blend between upscale and casual dining with an exceptional selection of seafood.
How to Get There
A little over 100 miles from Portland, it takes about 2 hours and 30 minutes to reach Depoe Bay.
Off the Beaten Path
Hidden in the residential area, North Point, is a huge stretch of basalt cliff. You'll have to seek it out behind Sunset Avenue. When you stand on the cliffs, you can feel the vibrations of the waves crashing against the rocks.
Florence
Known for its charming shops and restaurants, Florence makes for a fun taste of coastal culture. Outdoor enthusiasts will have their hands full between the sand dunes, kayaking and canoeing opportunities, and secret beaches.
Where to Stay
What to Do
Rent a dune buggy: The rolling dunes are unique to the Southern Oregon Coast. You can rent a dune buggy to roam the dunes is one of the most exhilarating adventures in Florence.
Kayak the Siltcoos River: The Siltcoos River is one of the best spots in Oregon for kayaking. Lush forests and gentle currents make it ideal for any level of kayaker.
Where to Eat
How to Get There
You can either take Highway 101 or head down the I-5S and turn off onto Halsey Sweet Home Highway from Portland.
Off the Beaten Path
Immerse yourself in a magical outdoor experience by hiking from Hobbit Beach to Heceta Head. You can find the trailhead for the Hobbit Trail at a turnout just past Heceta Head State Park. The coastal forest is filled with spruce trees and rhododendrons and leads you to a remote beach scattered with seashells. You can continue hiking to reach Heceta Head.
Bandon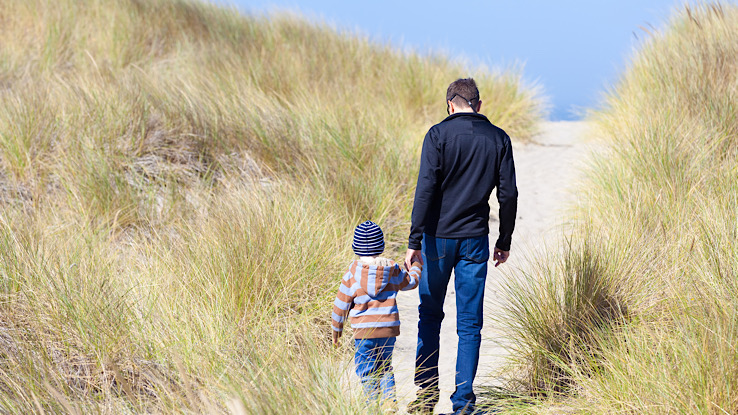 Golf, anyone? Home to Bandon Dunes, one of the best public golf courses in the world, Bandon's rugged shoreline has spectacular views for players. But Bandon isn't only for golfers; the mild weather makes it an excellent spot for hikers and cyclists.
When to Visit
Anytime. The weather is mild all year.
Where to Stay
If you don't stay in this tiny house Airbnb fit for a hobbit, you'll have to settle for less unique accommodations.
What to Do
Practice your swing at Bandon Dunes: Southern Oregon's public course is golf as it was meant to be. Players walk the course instead of using carts to engross themselves in the environment.
Hike Around the state parks: You have your pick of the litter when it comes to state parks; you are lucky to have a cluster of state parks near Bandon. You'll have too much to explore, from hiking trails and scenic viewpoints to secret coves and forests. Check out Sunset Bay, Cape Arago, Shore Acres, and Bullards Beach.
What to Eat
How to Get There
The easiest way to Southern Oregon is by car. We recommend zipping Highway 101, so you can take several picturesque stops.
Off the Beaten Path
You're bound to find a secret cove or two if you explore the coastline. If you venture over to Cape Arago State Park, check out North Cove to visit the seals and sea lions.