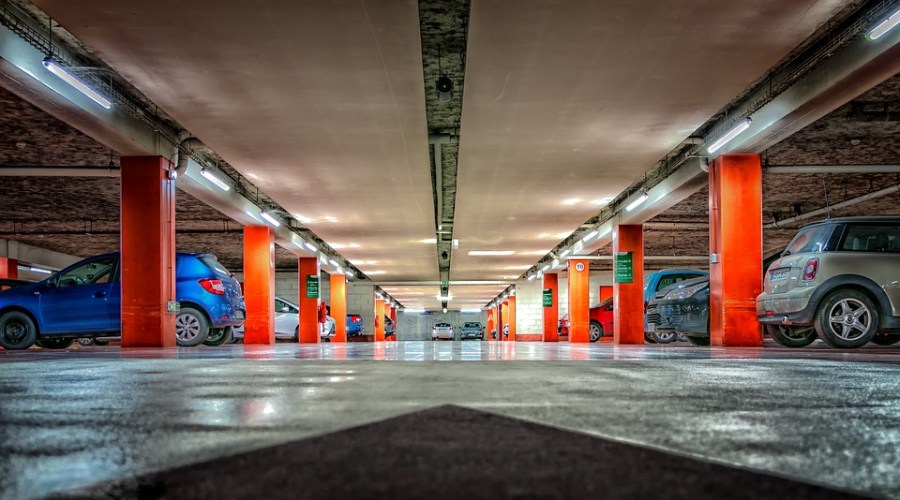 If you're a budget traveler or a frequent flyer, you know the value of research when putting together travel plans. You sign up for price alerts, check rates at multiple websites and adjust travel plans to get the best deals. But those aren't the only ways to save money. Follow these guidelines to save money on airport parking.
Compare Parking Options
Although it's convenient to park in the garage next to the terminal, you usually pay a premium for it. You can save money by looking for a parking lot that's not so close. Some airports have a designated long-term parking lot for people who need to park a vehicle for more than a day. The hourly and daily rates at these lots are usually cheaper than the lots and garages nearest to the airport.
There are also park-n-fly lots operated by separate companies. You won't find them on the airport's property, but they're a short ride away from the terminal. These lots offer a shuttle service that brings you directly to the terminal. Just factor in the additional driving time to ensure you arrive at the ticket counter in time to get your boarding pass.
Park at a Hotel
Some hotels offer long-term parking services for guests. You can spend the night close to the airport and use the hotel's shuttle service. At some airports, the shuttle drops you off right at the curb in front of the entrance closest to your airline's ticket counter. Others have a designated drop-off and pick-up spot for hotel shuttles. Either way, you won't have to walk far while towing your luggage, which is a perk for parents traveling with children. Ask about this service when you book your room.
Another option is staying at the airport's hotel if it offers complimentary parking with the room. These hotels work out deals so you can use the long-term parking at the airport. Not only does this put you within walking distance of the terminal, but it also means you can sleep in, since you don't have to navigate through traffic to get to the airport on time.
Look for Airport Parking Coupons
Deal sites like Groupon and RetailMeNot often have coupons and promo codes for airport parking that help you save anywhere from a few dollars to as much as 70 percent on parking fees. Use the search feature on the websites to find these savings at the closest airports to you. Most of these deals are for off-airport sites, so pay attention to the fine print before you claim them. Look for details like the lot's location, operating hours and availability for your travel dates.
Enroll in Frequent Parker Programs
If you travel a lot and fly out of the same airports, find out if they have a frequent parking program. The lot may give you points each time you park there, and you can redeem them for free parking. You may also earn a free day after using the lot for a certain number of days. For example, the lot may give you one day of complimentary parking for every seven days you park there. As a program member, you may also enjoy extra perks like the ability to use an express lane in and out of the lot so you don't get stuck waiting in line.
Use a Rideshare Service
If you really want to slash your airport parking fees, don't park at all. Hitch a ride with a friend or family member or hire someone through a rideshare service like Uber or Lyft. Depending on your distance to the airport, the gas money or service fees you pay can be significantly cheaper than the airport parking garage and even the off-site lots. You also get door-to-door drop off service, which saves you time as well.
Don't let airport parking fees bust your vacation budget. With a little research and patience, you can find deals on the lots and garages nearest to the airport. Save the extra cash for something special while you're out of town.