Few frontmen reach iconic legend status, but Freddie Mercury of Queen is undoubtedly one of the best among them. His music revolution turned the world of rock in a new direction nobody could have imagined at the time.
Behind the music genius that was Queen, there was an extraordinary man determined to have his voice heard. And what a voice it was! Let's take a closer look at the life of Freddie Mercury, the star who captivated the crowds with his passion and his pain and took the world by storm.
Born Farrokh Bulsara
With their songs loved by millions of fans worldwide, Queen is still considered one of the greatest bands in music history. Undoubtedly, Freddie Mercury played a big part in the band's incredible success with his amazing talent and vision.
His life didn't start out glamorous, however. The man the world knows as Freddie Mercury was born Farrokh Bulsara on September 5, 1946, in Zanzibar. His father was working for the British government, who controlled the island at the time. With such humble roots, nobody could have predicted how life was going to turn out for Freddie.
Freddie's Early Years
Little is publicly known about the childhood years of Queen's lead singer. We think of him as always being a rock star, but he likely endured many of the same challenges that plague kids and teens as they grow up. He had a long way to go before reaching the top.
He left Zanzibar and moved to India, where he attended a boarding school in Bombay (now Mumbai). His passion for music didn't take long to come to life. Freddie started taking piano lessons and quickly discovered he had some real talent. It was also during his school years that he started his first band — the Hectics.
Moving to the U.K.
His stage name, "Freddie," dates back to his school years. Freddie's family moved back to Zanzibar in 1963 but had to leave the following year during the Zanzibar Revolution to escape the violent situation.
His family moved to the U.K., where he went to art school and graduated with a degree in graphic art and design. One little known fact is that he briefly worked at Heathrow Airport as a baggage handler. However, he was obviously destined for bigger things, and his life was about to change completely.
A Legend in Disguise
Freddie discovered a band called Smile, and he liked their sound and wanted to be part of it. The future guitarist and drummer of Queen — Brian May and Roger Taylor — were playing in the band, and they had no idea that one of their followers would ultimately make them famous.
However, Freddie was always confident he was going to be a star — not a regular pop star, of course. One of the members of Smile remembers him saying, "I'm not going to be a pop star. I'm going to be a legend!" Later on, this strong determination proved to be the engine that drove his success.
Queen Is Born
When Smile's lead singer left the band, Freddie saw the opportunity he had been waiting for and didn't hesitate to seize it. He joined the band as the lead singer and renamed it Queen. The name was initially perceived as controversial because (in relation to men) it was associated with the LGBTQ community.
However, Freddie was convinced it was the right choice. He liked the regal sound of the name and found it to be epic, yet simple. He wanted to make a strong statement, and he did it against all odds. It was 1970, and the newly formed band was about to change the history of rock music.
High Voice in High Spirit
Freddie Mercury didn't have just talent. He had an exceptional voice that could span four octaves. This talent was very rare, and it became the trademark that set him apart from other singers. His incredibly wide vocal range allowed him to perform in a large variety of musical styles, and his willingness to do so made him much different from most rock stars.
When the band heard him sing, they immediately knew they had found someone remarkable. Additionally, his extraordinary energy and impressive stage performances completely conquered audiences. He felt the surge of power and couldn't wait for his star to rise.
Beautiful Imperfection
Freddie Mercury's teeth were probably his most characteristic facial feature. He was born with four extra incisors, and he gave that extra space in his mouth credit for his wide vocal range. It was the reason he never wanted to fix his teeth, despite his newfound wealth. He believed they were the secret to his amazing voice.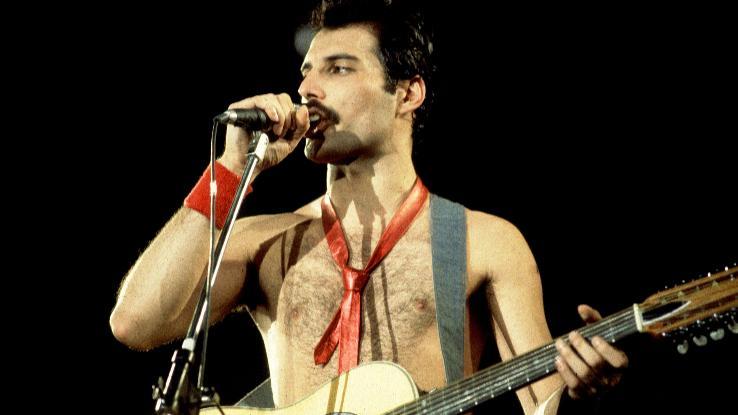 Kids used to call him "Bucky" in school because of his buck teeth, and that probably made him feel insecure at the time. Nevertheless, it didn't stop him from reaching his goal — and ultimately having the last laugh. The small imperfection turned into a pivotal distinguishing feature.
Transforming the Musical Landscape
During the first years of the band, Queen started attracting new followers and slowly set the stage for success. Freddie had a special charisma and electrifying stage presence that were hard to resist. The audience followed his every move and couldn't get enough of him. It was something real and exciting!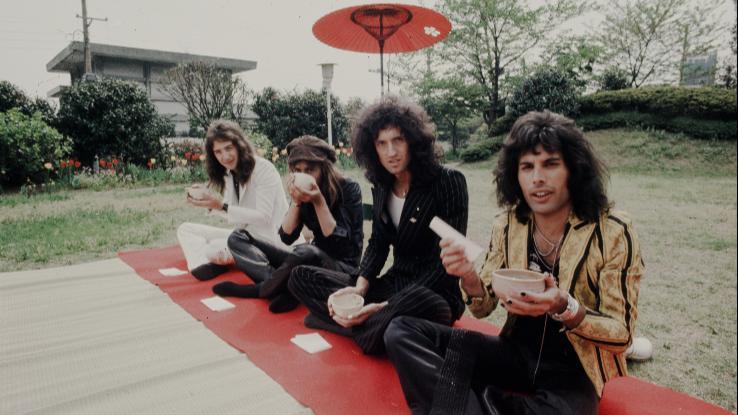 Also, the music Queen made was different from the rest of the bands who were popular at the time. They managed to touch people and connect with them on a whole new level. The band's unique sound was easy to distinguish, which helped them stand out from the crowd.
Embracing His New Identity
When the band started to gain popularity, Freddie wanted to reaffirm his new identity. He wanted his name to reflect the person he was striving to be, so changed his name from Farrokh Bulsara to Freddie Mercury.
His new first name was an obvious choice, as everyone was calling him Freddie anyway. In the end, he chose Mercury — after the Roman god who acted as a messenger for the gods — as his last name. Obviously, no ordinary name would have suited him. Music is a divine form of art, and Queen's music was bringing people closer to God — in a sense.
Different Walks of Life United by Music
The universe gathered a diverse group of unique individuals together under the band name Queen. If it wasn't for the band's creation, who knows if any of them would have had successful music careers? Each member came from a very different background, but they worked together extremely well.
Brian May had a Ph.D. in physics and astronomy, John Deacon was a trained electronics engineer and Roger Taylor was studying dentistry and biology. As noted, Freddie earned a degree in graphic arts and design. Luckily for music fans, their paths eventually crossed.
The First Album: Trial and Error
In 1973, Queen released their first album named after the band. They were extremely happy with the achievement, but their enthusiasm waned when sales didn't meet expectations. This was mainly because they weren't widely known yet, of course. They were frustrated, but they didn't give up.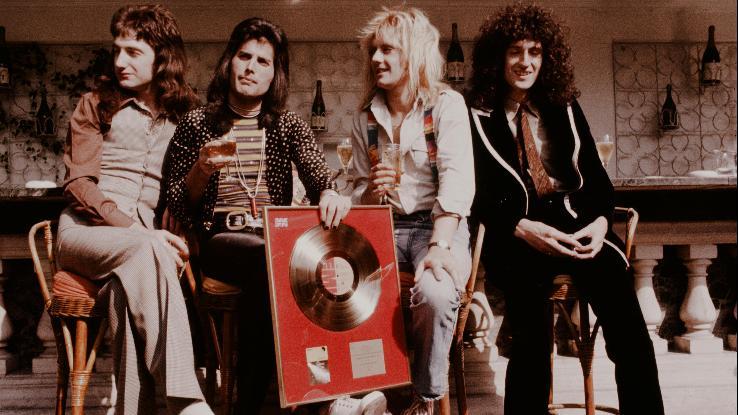 They released their second album, Queen II, one year later, and things started to move in the right direction for them. Their music was featured on the British TV show Top of the Pops, and that gave them the boost of popularity they needed to achieve commercial success.
The Big Breakthrough: Crossing the Atlantic
As the band started to increase in popularity, an opportunity came along that they couldn't pass up. It turned out to be exactly the kind of exposure the band needed. They signed on as an opening act for the famous English rock band Mott the Hoople on their U.S. tour.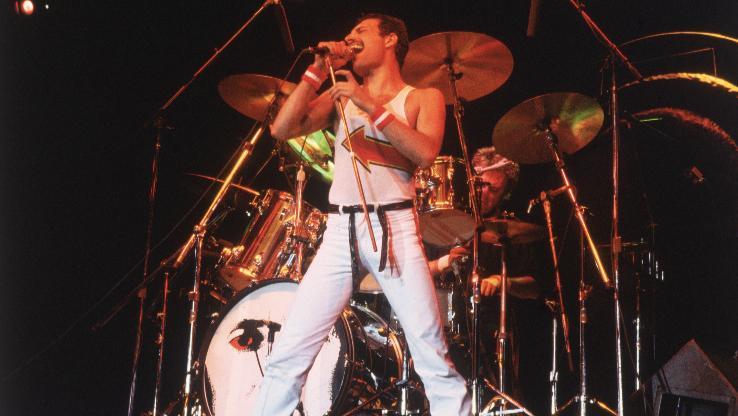 Unfortunately, Brian May was diagnosed with hepatitis during the tour, so they weren't able to finish it. The guitarist's condition was actually very serious, and amputating his arm was a genuine possibility at one point. Fortunately, he managed to recover with his arm intact.
Killer Queen
Queen's first two albums weren't as successful as you might imagine, considering the important role Queen played in musical history. Nevertheless, Freddie was confident that the band had huge potential and was going to make it to the top.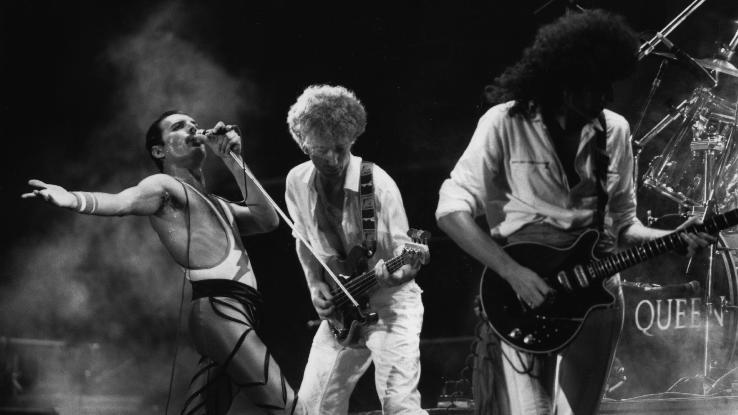 In 1974, their third album, Sheer Heart Attack, was released, and it became the success Queen had been hoping for all along. The song "Killer Queen" made it to No. 2 in the U.K. and even managed to chart in the U.S., where it reached No. 12. It was the band's first hit single, but there were many more to come.
Under New Management
Even though sales of the third album were good, Queen wasn't well compensated. In fact, the production company they used took the lion's share of the profits. They decided to fire their manager and look for someone new.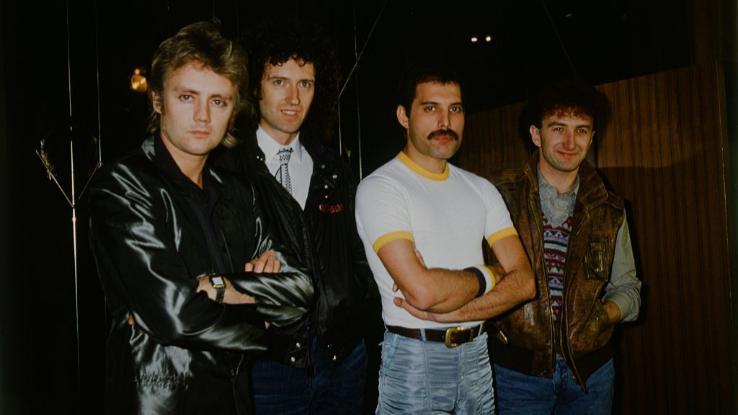 After a long search, they found a manager who was fair and up to the task: John Reid, who was also Elton John's manager. He offered them better conditions that allowed them to reap the fruits of their labor. Their next album, A Night at the Opera, was about to be released, and the band's future depended on it.
The Unlikely Success of Bohemian Rhapsody
Nobody believed that "Bohemian Rhapsody" would become a hit single. Not that the song wasn't good, but it was more than six minutes long — unthinkable for a rock song — and recorded partly to make a point that Queen wouldn't be pigeonholed into a single genre. John Reid reportedly played the record for Elton John before its release, and he also didn't think it would be a hit.
Freddie Mercury knew the song was perfect as it was and refused to cut the length. "Bohemian Rhapsody" reached No. 1 in the U.K. — and stayed in that position for nine weeks!
They Are the Champions
The album A Night at the Opera was successful, and Queen became increasingly popular in the U.K. and in the U.S., where they also had a growing fan base. With the British Invasion of the mid-1960s long over, the band blazed a new trail for British musicians who were trying to attract American audiences.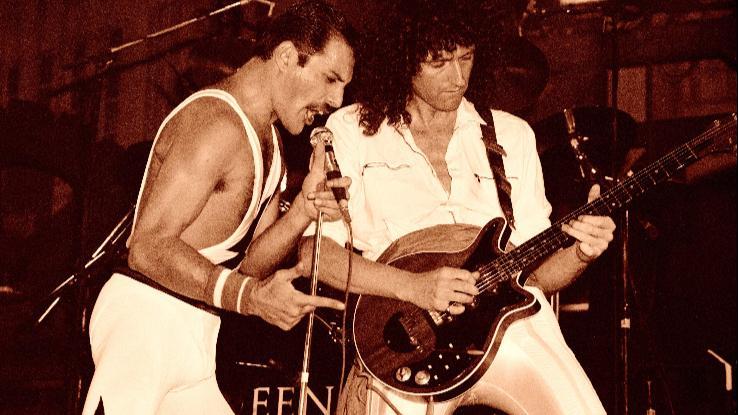 The song "We Are the Champions" quickly became a hit, followed by "We Will Rock You," with both reaching Top 10 in the U.K. and the U.S. Both are iconic songs that are frequently played as stadium anthems at sporting events to this day. Decades later, the songs are just as popular and well known by younger generations.
The Woman by His Side
Freddie Mercury was constantly on display, sharing his energy with the crowds and demonstrating openness. However, he preferred to keep his personal life a secret, and not much is known about the people in his life.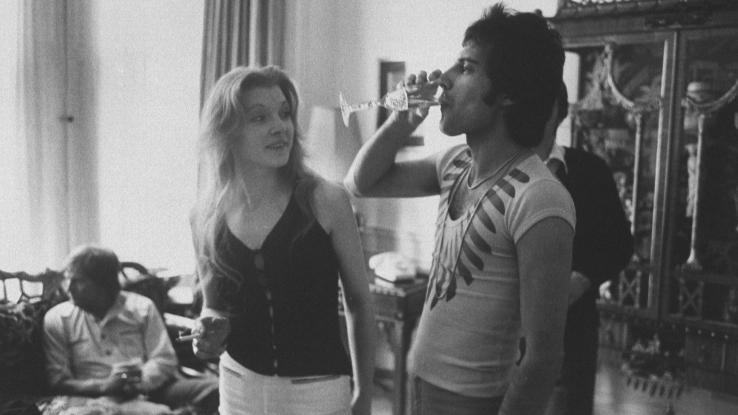 He had a woman by his side, however, who was there for him before he ever joined Queen. Her name was Mary Austin, and she got to know and love Freddie before he became famous. They lived together and had a solid relationship built on trust and respect, so it was only logical they would take it to the next level.
Drifting Apart
Freddie asked Mary Austin to marry him, and she agreed. Despite his proposal, they never actually married. Even though they were best friends and loved one another, it wasn't the kind of intimate relationship that either of them needed. They started to drift apart, and it didn't look like the relationship was going anywhere.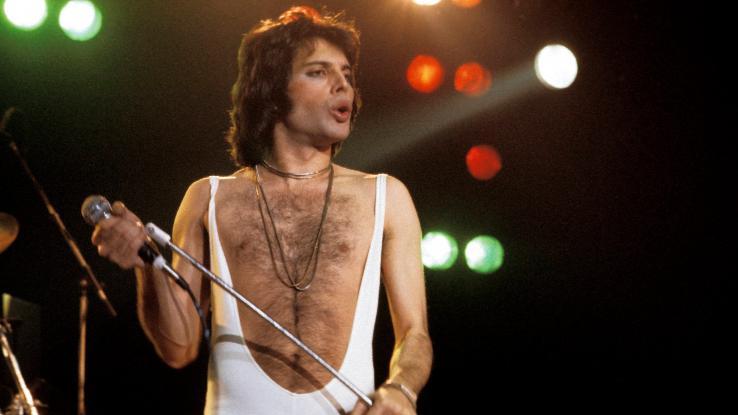 They finally talked about their engagement, and Freddie confessed to being bisexual, which put an end to their romantic relationship but not their friendship. Mary and Freddie remained close friends, and he admitted she was actually the inspiration for the song "Love of My Life."
The Other Love of His Life
After Freddie came out to Mary and revealed his sexual orientation, he embraced his sexuality and became more open about dating men and women. The other important relationship in his life was a romantic one with Jim Hutton. They met in 1984 and soon became so close they were seen together everywhere.
Still, no details were publicly known until Hutton released his autobiography, Mercury and Me, which includes the full story of their relationship. Even though they weren't married, they wore wedding rings as a symbol of the special bond they had. Jim and Freddie lived together until the end.
Life of Glory
Freddie Mercury may have kept quiet about his private affairs, but he wasn't shy about showing how much he enjoyed life and performing. His lifestyle was as fancy and extravagant as his personality, so it shouldn't come as a surprise that he spent a fortune on works of art, flamboyant clothes and huge parties.
He reportedly flew with a group of friends to Ibiza to celebrate one of his birthdays at a grand party with fireworks and flamenco dancers. That's just one example of the kind of lifestyle he lived and how much fun he had along the way.
Global Success
After the release of A Night at the Opera, Queen finally enjoyed phenomenal commercial success. The album itself was insanely expensive to make, but it proved to be worth it. In 1981, Queen was invited to perform a concert at a soccer stadium in Argentina, where they had a huge fan base they didn't even know about.
The band was initially hesitant to accept because of the political situation in the country. They also weren't sure if their audience in Argentina could fill an entire soccer stadium. In the end, they agreed to go and perform for the first time in South America.
South American Dream
The Queen concert in Buenos Aires turned out to be a huge success. The band played in front of a massive crowd of more than 100,000 people — their biggest performance up until then. It was also huge in terms of energy and impact.
The large audience and the exhilarating atmosphere had Freddie singing his heart out. They went on to perform in Brazil, and after the South American tour, the band felt on top of the world. Queen had truly become a global band!
The Unborn Song of Freddie and Michael
After the band returned from South America, Freddie had the chance to sing with Michael Jackson. He was a huge fan of the King of Pop and was very enthusiastic about the opportunity to record a song with him. Their communication started off well, but it soon started to get weird.
Michael acted strangely and was never available, so the song was never actually finished. Freddie may have been an eccentric person himself, but Michael Jackson's behavior was completely unprofessional. He even brought his llama to the recording studio!
Cat Lady
Fun fact: Freddie Mercury had 10 cats at home! As a man, he can't qualify as a crazy cat lady, but he was definitely a real cat lover who treated his pets like his own children. He got the first pair of cats when he lived with Mary Austin. They named them Tom and Jerry.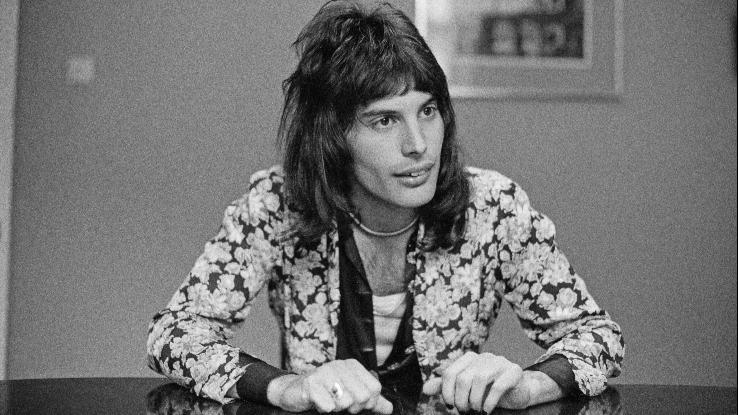 His favorite cat, however, was named Delilah. As you might have guessed, the song "Delilah" from the Innuendo album was dedicated to that cat (not to a woman). Apparently, she also loved him dearly and stayed by his side until his untimely death.
Rise and Fall
Even though the band enjoyed great worldwide success, it went through some rough patches at times. When some of their records failed to match the band's earlier highs, the members decided to take a break to clear their minds and rejuvenate. During that time, each of them worked on their own projects.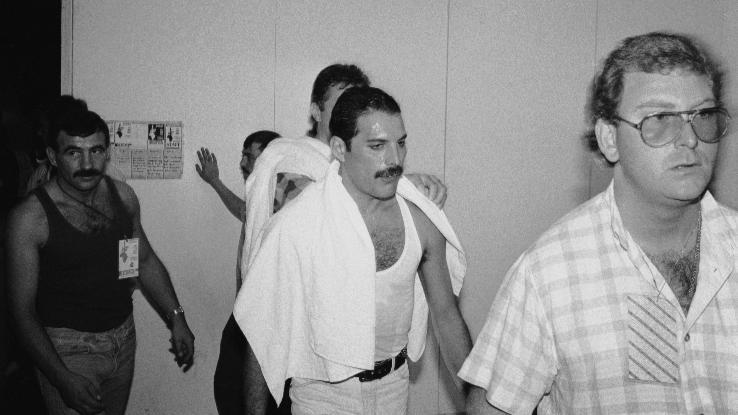 After some time off, they returned to the work of Queen and started working on new songs. Two of the songs that came to life after their hiatus were "I Want to Break Free" and "Radio Gaga." The songs put Queen back on top, but there were other problems around the corner.
Banned in the U.S.
The single "I Want to Break Free" became a huge hit. However, the music video wasn't received as well, which was a problem at the height of the MTV generation. The band members dressed as women in the video as a reference to the popular British TV show Coronation Street. It was accepted well in Europe, but the U.S. audience had a completely different reaction.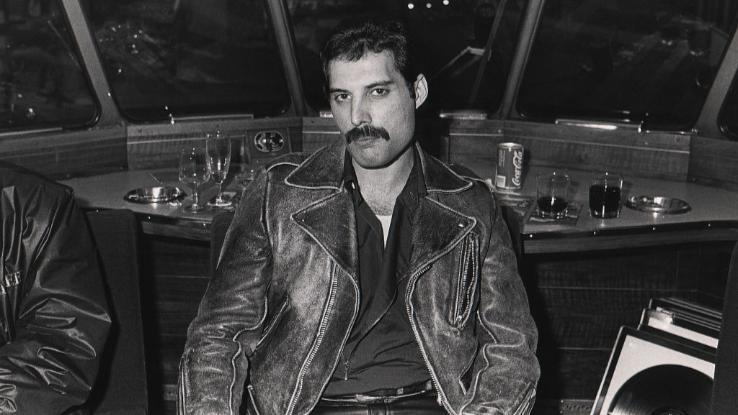 The video was considered to be highly controversial because of the men dressed in drag, so it was banned in the U.S. and caused the band to lose some of its followers across the Atlantic. Queen didn't see this coming, and they were very disappointed.
The Most Iconic Concert
One of Freddie Mercury's most iconic concerts was also one of his last: the 1985 Live Aid Concert at Wembley Stadium. The band gave the best performance of their careers. They were supposed to play for a mere 18 minutes but ended up playing for almost an hour.
Having recovered from their low period, the band members were now at the top of their game once more, and the crowd loved the show. Accustomed to playing in big stadiums, Queen felt at home at Wembley, and the performance was an absolute masterpiece.
The Beginning of the End
Freddie Mercury gave his best performance at the 1985 Live Aid concert, knowing he was terminally ill. His partner, Jim Hutton, was HIV positive, and so was Freddie. The singer wanted to keep it a secret, but he eventually shared it with the other band members. His wish was to keep on creating music until the end, and that's what he did.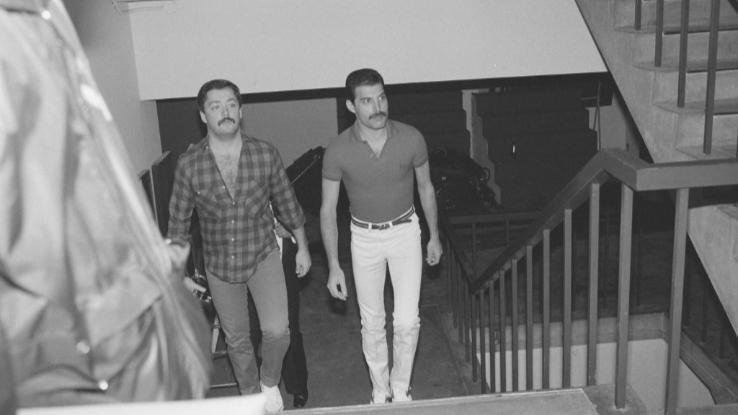 As time passed, he became increasingly weaker and eventually wasn't able to perform live. He did continue to write new songs until his last breath. The thought of leaving unfinished and unwritten songs was frightening him.
Saying Goodbye
Freddie realized his time was short, so he finally made a public announcement about his condition. On November 23, 1991, he released this statement:
"I wish to confirm that I have been tested HIV-positive and have AIDS. I felt it correct to keep this information private to date to protect the privacy of those around me. However, the time has come now for my friends and fans around the world to know the truth, and I hope that everyone will join with my doctors and all those worldwide in the fight against this terrible disease." He died on the following day.
Legacy of a Legend
On November 24, 1991, Freddie Mercury left the world he had conquered with his music. He died of bronchial pneumonia resulting from AIDS. It was a sad day for music and for everyone who loved him.
Freddie was an incredible man who had his own unique vision, and he dedicated his life to pursuing it. He wasn't afraid to cross boundaries, and the result was always fascinating. Almost 30 years after his death, he is still recognized as one of the most influential icons in rock music. In the end, Freddie found a way to live forever through his music and the love of his fans.