CBS's hit series NCIS is a police procedural that follows a fictional group of special agents tasked with solving crimes related to the United States Department of the Navy (which includes the Marine Corps). On the air consistently since 2003, the show has gathered plenty of previously unknown bits of trivia throughout its years.
With no end for the show in sight, why not take a look at these behind-the-scenes facts?
NCIS Origins
A spinoff of hit CBS legal drama JAG, NCIS (short for "Naval Criminal Investigative Service") is the second-longest-running scripted U.S. primetime TV series on the air. Not counting cartoons like The Simpsons, of course, the show is bested only by NBC's Law & Order: Special Victims Unit.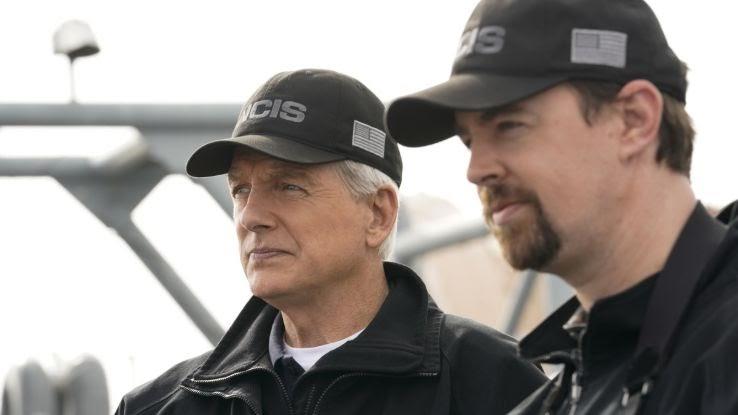 While JAG was originally intended as a mix of A Few Good Men and Top Gun, NCIS was never going to be anything more than what it is today: a frequently funny but always character-driven drama about the Uniform Code of Military Justice.
NCIS Spinoffs
The irony of being a JAG spinoff is that NCIS has seen a couple of its own spinoffs since premiering back in the early 2000s — NCIS: Los Angeles and NCIS: New Orleans, to be specific. While their respective locations are pretty obvious, their plotlines differ greatly from their parent program.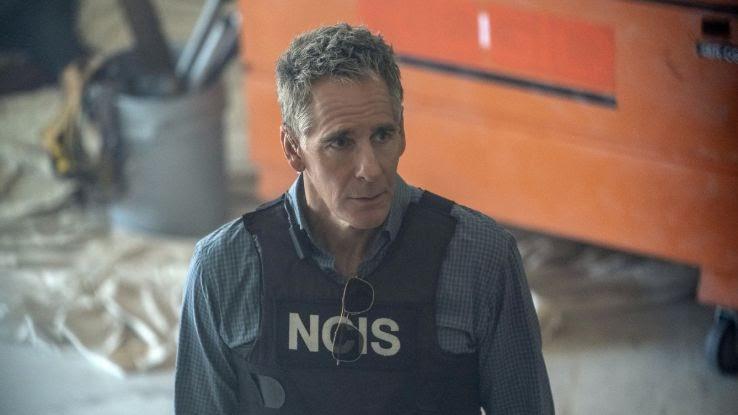 NCIS: Los Angeles focuses on two men in the Naval Criminal Investigative Service's Office of Special Projects in California. NCIS: New Orleans explores the dealings of a large team operating within Louisiana's Big Easy.
Personal Connections to Characters
Most of the time, a character's interests and quirks must be assumed by the actor playing them. In the case of Abby, a main character on NCIS played by Pauley Perrette, it's the other way around: The writers based her character on her following her audition.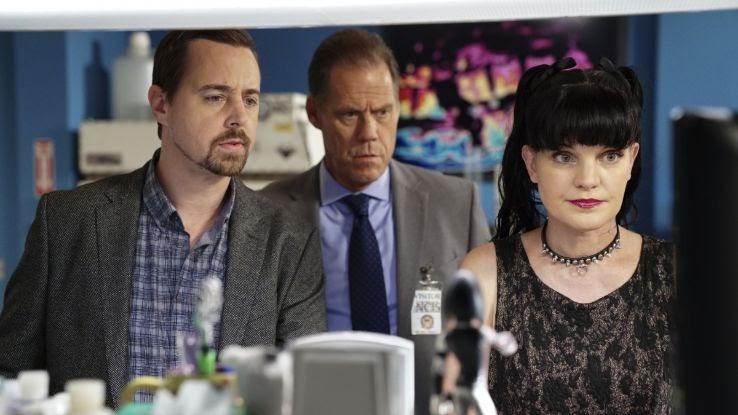 After Perrette graduated college with a degree in forensics, she moved to New York to earn a master's degree. It was there that she discovered her love of acting, eventually leading her to score a unique role on one of CBS's most successful primetime series.
Young Gibbs's Creative Casting
Casting younger versions of iconic characters can be a tricky thing. This is something that the casting directors on NCIS struggled with when trying to find the perfect actor to portray a younger version of main character Leroy Jethro Gibbs (Mark Harmon).
Eventually, the answer revealed itself: Why go through the trouble of searching through hundreds of audition tapes when there was a perfect actor right under their noses the entire time? Whenever a flashback features a young Gibbs, Mark Harmon's son is playing the character.
Handy Harmon
Finding the perfect props for a character to use can make or break a scene. If the prop department utilizes items that look too fake or too unrealistic for that particular shot, it can throw everything off and result in an unconvincing final product.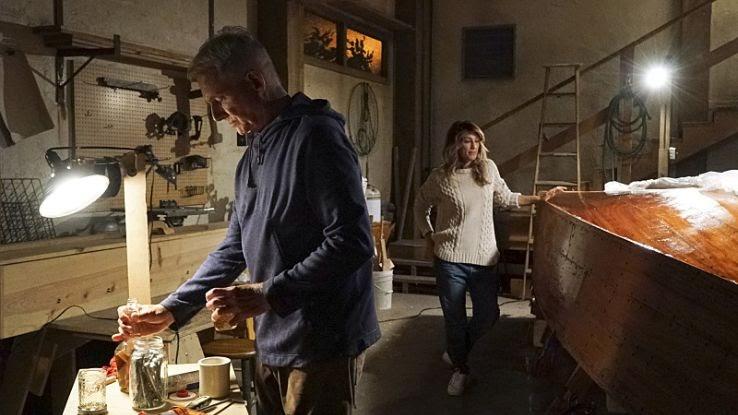 Luckily for NCIS, whenever Gibbs needs to use a set of tools, Mark Harmon just brings his own from home. Any time you see Gibbs getting handy with a hand tool, you can be certain it isn't from some prop warehouse — it's Harmon's own personal item.
A Family Affair
Unsurprisingly, many Hollywood actors and filmmakers are related to each other. After all, "it's not about what you know; it's about who you know" — this is the age-old notion that's been associated with the TV and film industry for decades. It's especially true on the set of NCIS.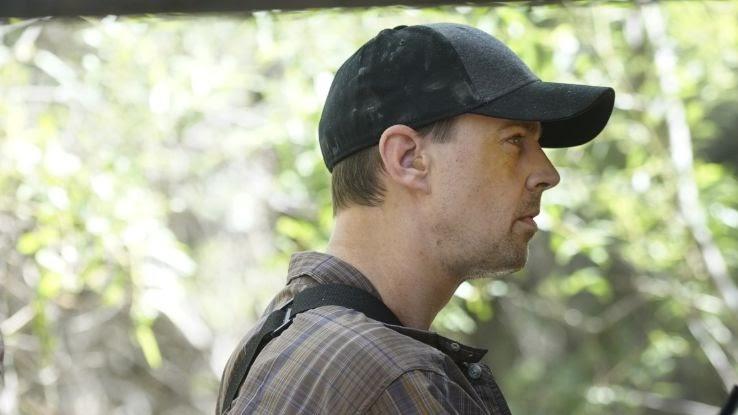 Sean Murray, who plays Special Agent Timothy McGee, is the stepson of Donald P. Bellisario, creator of JAG. Additionally, he's the stepbrother of co-star Troian Bellisario. This means that his sister on the show is actually his stepsister in real life.
Pranking the Prankster
NCIS lead Mark Harmon is known for pulling all kinds of practical jokes on the set. Considering how long these actors have been around one another, it's almost like they're all siblings goofing off with each other.
So, when Harmon asked that no one make a big deal of his birthday, his co-stars had to prank him back. They ordered 150 T-shirts that read "It's Mark Harmon's Birthday" for the whole crew. Then, the cast decorated the entire set once shooting had wrapped on the day prior to his birthday.
Clever Casting Choices
Series writer and creator Donald P. Bellisario certainly knows a thing or two about casting. Considering his long and illustrious resume in the TV industry — he's the creator of Quantum Leap and Magnum P.I. as well as each entry in the JAG/NCIS universe — it goes without saying that his word should be trusted.
While he wanted to cast Quantum Leap star Scott Bakula in NCIS's leading role, he and the actor couldn't make it work. Fortunately, 11 years later, Bakula was cast as NCIS: New Orleans's lead.
Gibbs's Wardrobe
When not in uniform, Mark Harmon's character Leroy Jethro Gibbs is typically depicted in his home — probably tinkering on the boat in his basement — wearing either a T-shirt depicting the logo or name of a police precinct or a sweatshirt with the letters "NIS."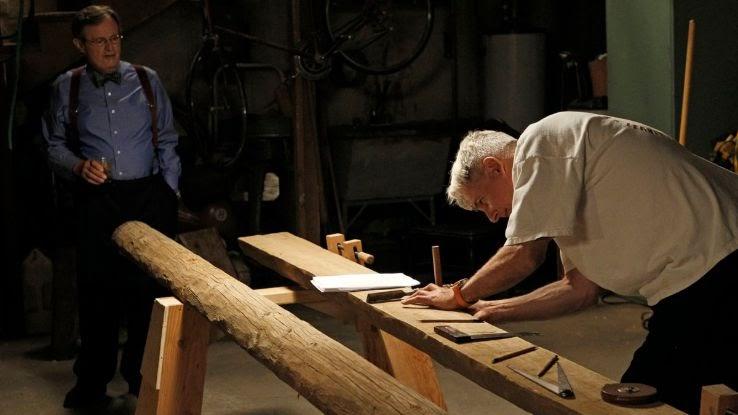 These T-shirts are actually mailed to Harmon by police officers from around the country, which he then wears on camera as something of a shout-out or thank-you to them. As for the NIS sweatshirt, this is the original name of the Naval Criminal Investigative Service.
Poking Fun at the Personal
After spending over 15 years with a small group of people, it's all but expected that details about one's personal life are bound to get out — for better or for worse. On top of this, you can expect that your co-stars (who also happen to be your friends) are going to make light of your hardships from time to time.
The writers did exactly this to actor Michael Weatherly (who plays Anthony DiNozzo). Once engaged to Jessica Alba in real life, his character comments about his unlikely chances with her.
Bad Timing for Anthony and Kate
No matter how fun a particular show might be for an actor, there comes a time when contracts end and more exciting opportunities open up elsewhere. The decision to renew or depart comes down to the decision to do something new or stay the same.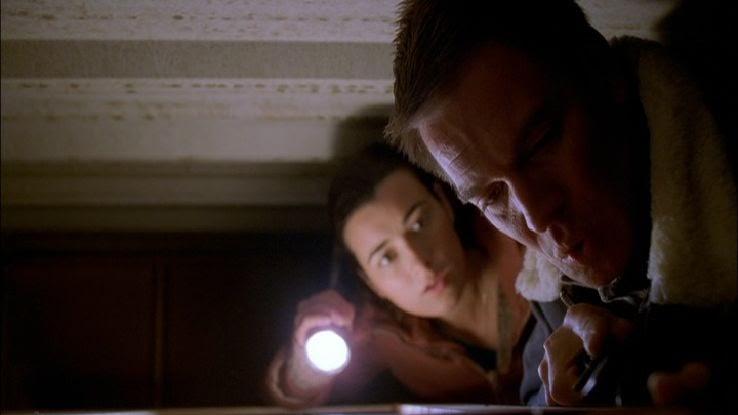 In the case of Sasha Alexander, who played Caitlin on the show, the former was preferable to the latter. Donald P. Bellisario had just planned for her character to enter a very serious relationship with Anthony. Instead, Bellisario pushed Tony and Ziva together.
Logistical Inconsistencies
There's always a bit of suspension of disbelief when it comes to entertainment. How else would you expect an audience to get behind such nonsensical ideas as superheroes and aliens and dragons and talking animals? There's even some suspension of disbelief with NCIS — just on a much smaller scale.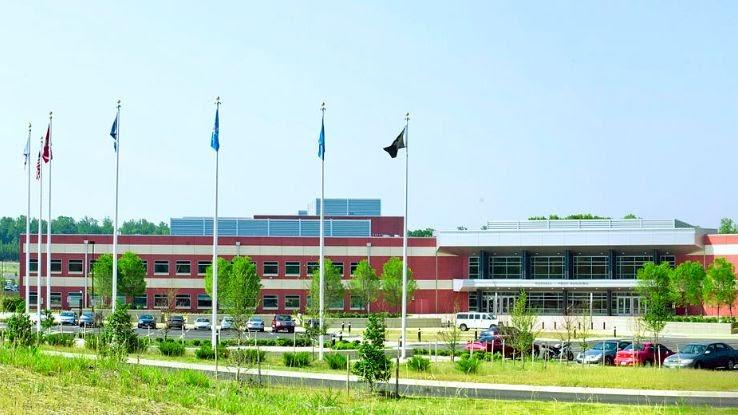 To this day, the show portrays the NCIS headquarters as being in the Washington, D.C., Navy Yard. In reality, NCIS's headquarters were moved to Marine Corps Base Quantico in Quantico, Virginia, back in 2011. We're thinking that only the truly nitpicky would mind this.
Pop Culture Punchline
Mark Harmon's character Gibbs is notorious for being completely out of touch when it comes to pop culture. That's why, during a late season four episode, he had to ask Michael Weatherly's character DiNozzo for some help solving "a TV drama with eight letters."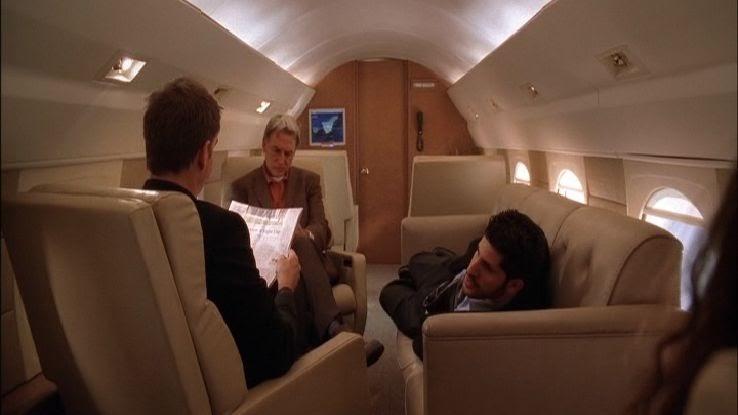 DiNozzo quickly quips back "St. Elsewhere," a title with way more than eight letters. Gibbs laughs, but some younger viewers might not have understood why — Mark Harmon starred on the 1980s medical drama long before he was ever in charge of the Naval Criminal Investigative Service.
Costly Car Colors
Like a brand-new police car that goes speeding past you on the highway, it doesn't take much to wonder what kind of money goes into all those pristine cars that the officers get to drive around. The same goes for officers of the NCIS, especially on CBS's show.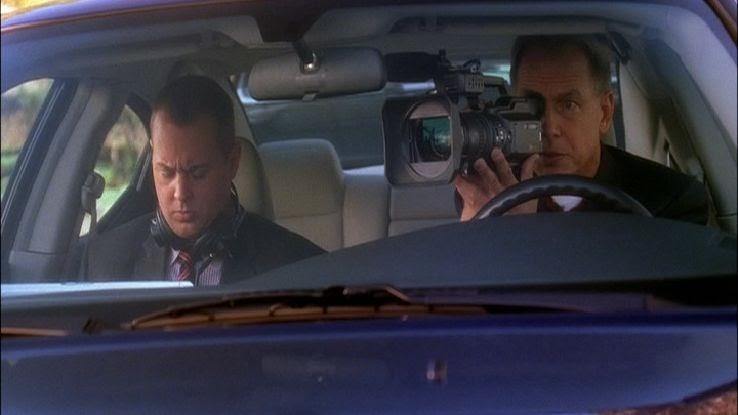 Colored a special shade called Deep Water Blue, the Dodge Chargers seen on NCIS aren't what actual NCIS officers drive out in the real world — the special color costs much more than white or black.
Backdoor Pilot Changes
When dealing with spinoffs, the typical move on the part of the TV writers is to do something called a "backdoor pilot." In other words, the first episode of the spinoff is included as a normal episode of the original series. JAG did it for NCIS, and NCIS has done it for both of its spinoffs.
However, there are sometimes changes made between a show's backdoor pilot and the real pilot. In NCIS's case, a subplot involving Ducky (David McCallum) talking to corpses and a new character were both cut.
A Very Different Gibbs
Believe it or not, inimitable actor Harrison Ford — famous for such roles as Han Solo and Indiana Jones — was actually going through a career slump around the time of NCIS's creation. His agent and his close friends all urged him to take on the role of Gibbs, but he ultimately declined.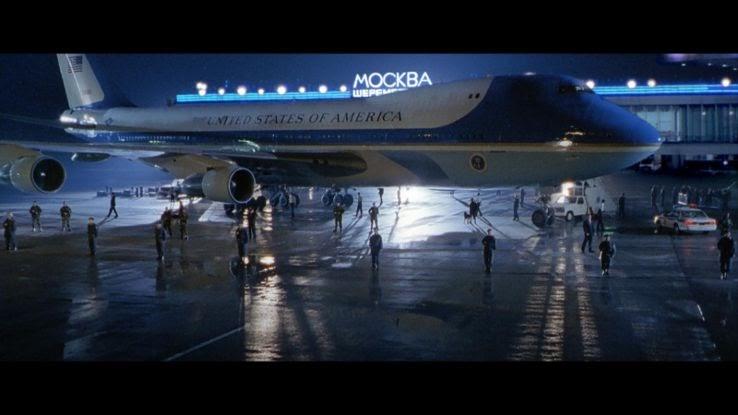 This isn't a secret to Mark Harmon or the rest of the crew, though. In fact, they even acknowledge it in the pilot: Harmon (as Gibbs) makes a reference to one of Ford's biggest '90s movies, Air Force One.
Ducky Ducks Out
Many lead actors take pride in the number of times they've appeared on a particular television show. Some even go to extremes and get angry when their characters don't make an appearance (like what happened when Jason Alexander didn't appear in an episode of Seinfeld).
While actor David McCallum wasn't angry to have his nearly seven-season streak come to an end in episode 23 of season six, he was a little disappointed to not have any scenes written for him. As the medical examiner, the episode just didn't call for Ducky.
An A-list Kate Casting
Back in 2003, prior to the main cast being finalized, Hollywood was buzzing with excitement over CBS's upcoming NCIS pilot. It seemed that everyone who was anyone wanted to be a part of it — including an actress who's impossible to imagine ever taking part in the show today.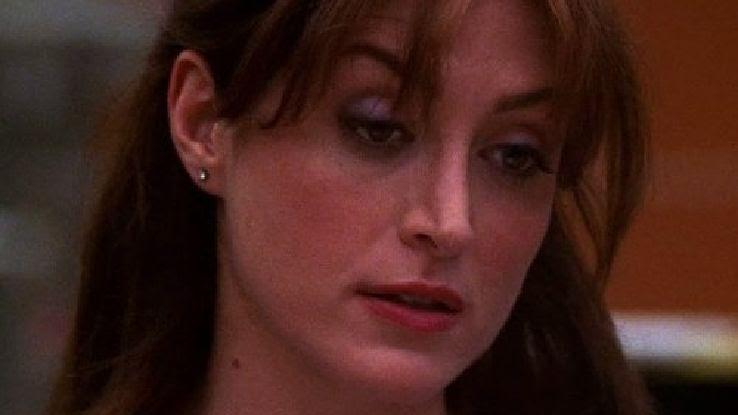 With the final season of Friends coming to an end around the same time, Jennifer Aniston was in search of her next big gig. She expressed interest in playing Kate on NCIS but eventually decided she should turn down the role in order to finish up Friends.
Watching Your Six
NCIS isn't the only police procedural drama to use the phrase "watch your six," but it's one of just a few programs to utilize other commands that follow a similar number-based structure. But, most importantly, what do they all mean?
"Watching your six" or "having someone's six" refers to enemies coming from behind. If a person imagines a clock around them, the 12 would be directly ahead, the 6 directly behind, the 3 to the right, the 9 to the left, and so on. It's an unspoken code for the military and for police.
Straightening Out Character Traits
Early on in a show's run, the characters are typically far from fully developed yet. This is the time when the most inconsistencies can be found. Often, a show will contradict itself later on because of throwaway lines in early episodes that come back to bite the writers later.
On NCIS, DiNozzo is now the one considered a pop culture-savvy movie buff. However, fans who have stuck with the show from the start will recall that Gibbs was the one who originally kept up with current entertainment news and feature films.
NCIS: Naval Criminal Investigative Slang
One of the most consistently used words in NCIS history is "scuttlebutt." This term actually carries two meanings. The first is simply a Navy term that refers to a water cooler or water fountain. The second is gossip, which typically can be found at or around the water cooler.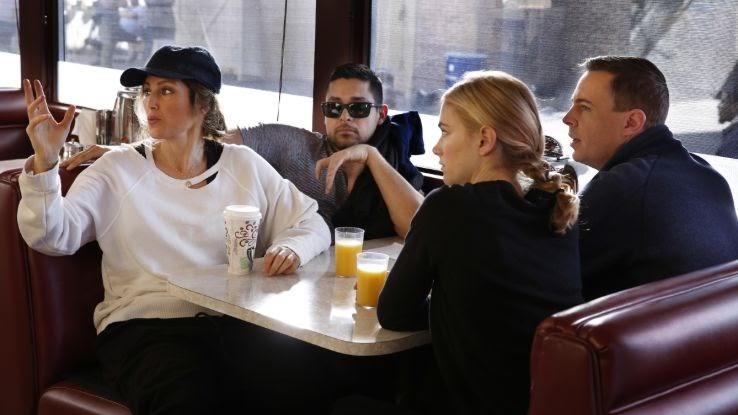 In addition to this word, characters are often speaking of "local LEOs." This stands for "law enforcement officers." A character issuing a "BOLO" is just as self-explanatory — it stands for "be on lookout." Each of these terms comes directly from NCIS officers' real experiences.
Backdoor Pilot Trends
A product of a backdoor pilot itself, it's not surprising to learn that NCIS and its two sets of backdoor pilots have one key thing in common. It's the same issue that plagued NCIS's backdoor pilot on JAG: the problem of losing characters between shoots.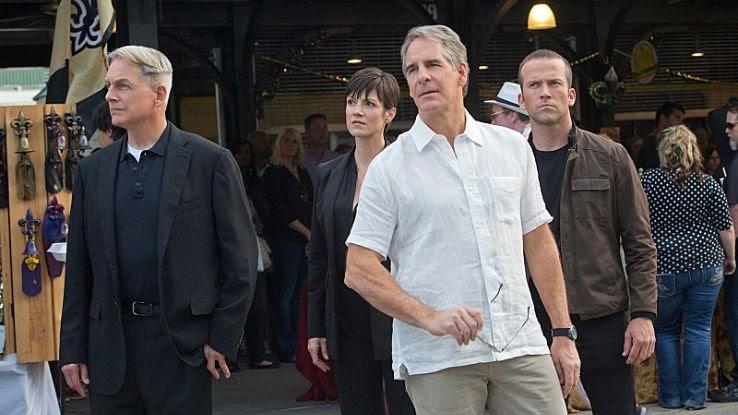 When NCIS: Los Angeles and NCIS: New Orleans both debuted within the confines of NCIS, their respective episodes featured characters who never actually made it to the pilot episodes. For NCIS: Los Angeles, it was Lara Macy. For NCIS: New Orleans, it was Wendell Hobbs.
Personal Character Histories
The same way Pauley Perrette's own life helped shape her character and Mark Harmon's character uses the actor's real tools, the writers looked to the main cast members for any additional quirks or traits that they'd like to include in the series to make it more personal.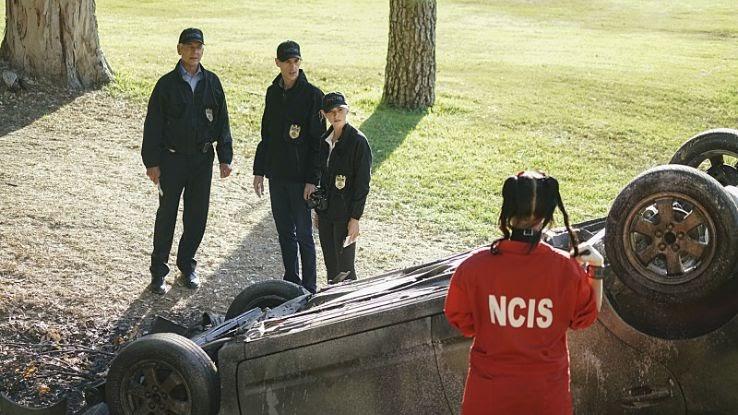 Like his character's dad, Michael Weatherly's father made a large fortune in the family business. Abby says she likes to run diagnostics on old cars to determine what's wrong with them, which is the same thing the actress does in real life.
Miguel Ferrer's Owen Granger
Over at NCIS: Los Angeles, which has been airing for more than a decade now, the actors are just as dedicated to their roles as anyone on the parent series, regardless of their spinoff status. In the late Miguel Ferrer's case, it's possible that some are even more dedicated than the NCIS cast.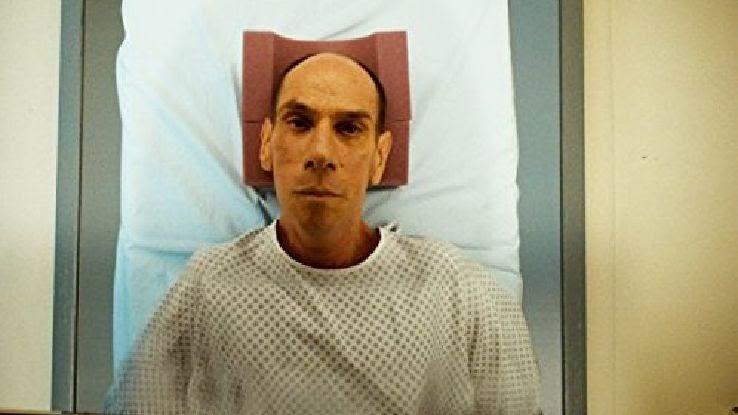 Because he took such pride in his role as Owen Granger, Miguel Ferrer refused to take time off from filming. Even as his cancer progressed and started to impact his performance, the writers incorporated it into Owen's characterization.
Ladies Love Cool Stunts
One half of NCIS: Los Angeles's two-man team, Agent Sam Hanna of the Naval Criminal Investigative Service's Office of Special Projects, is played by the former rapper-turned-actor LL Cool J. While he might not have started his career as a TV star, he still takes it very seriously.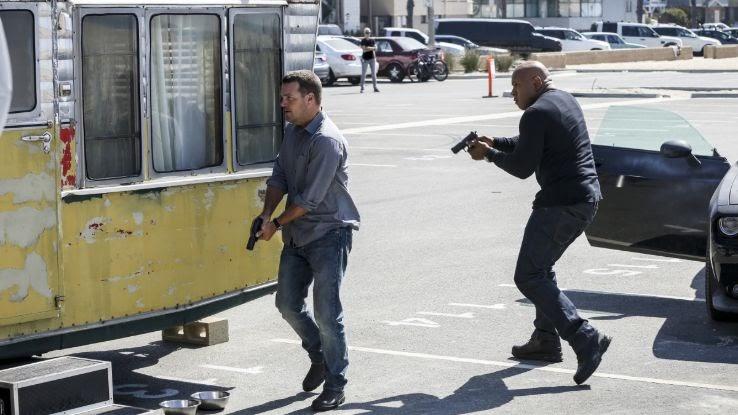 Whenever his character ends up in a sticky situation that requires immediate action, LL Cool J requests that he be the one to perform the stunts instead of a double. Pretty impressive!
Fast and Furious Friends
When NCIS: Los Angeles was in its early stages of development, it was unclear who exactly would be cast opposite LL Cool J as Agent G. Callen. One of Donald P. Bellisario's first choices was Fast & Furious franchise lead Paul Walker. The role eventually went to Chris O'Donnell.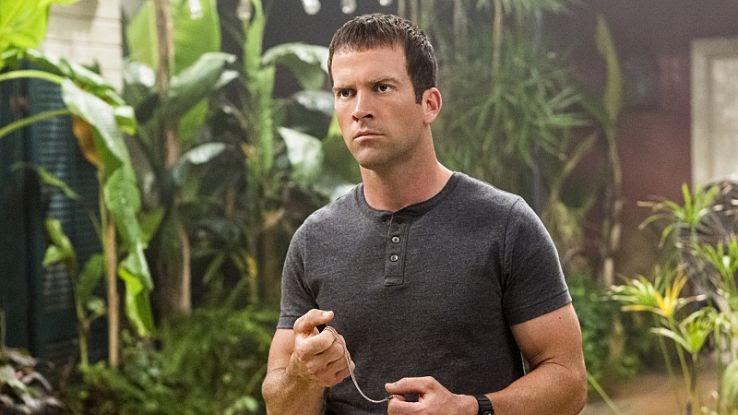 Coincidentally, Donald P. Bellisario returned to the Fast & Furious franchise when casting a main role in his second NCIS spinoff, NCIS: New Orleans. Lead Christopher LaSalle was given to The Fast and the Furious: Tokyo Drift star Lucas Black.
Friends of the Ferrer Family
NCIS: Los Angeles leads Chris O'Donnell and Linda Hunt didn't work together with Miguel Ferrer until they all appeared on the NCIS spinoff for the first time. Despite this, O'Donnell and Hunt were already quite familiar with a couple of Ferrer's other family members from past roles throughout the years.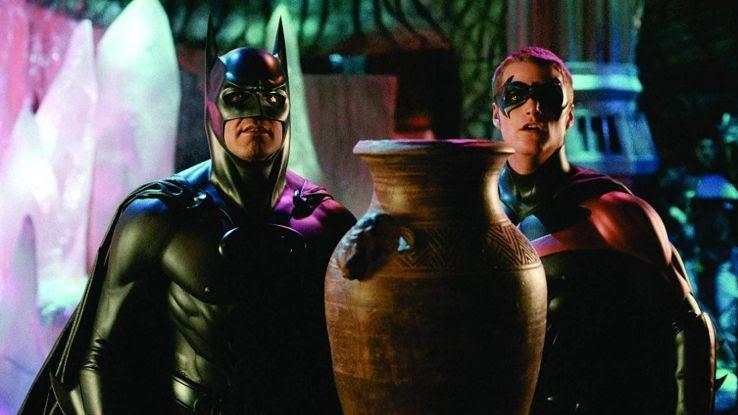 While shooting the Joel Schumacher film Batman & Robin, O'Connell co-starred as sidekick Robin with Miguel's cousin George Clooney as the titular Batman. Likewise, while shooting on David Lynch's Dune, Linda Hunt got to work alongside Miguel's father, actor Jose Ferrer.
A Strange Relationship
Fans of NCIS: Los Angeles can't seem to get enough of the relationship between Kensi Blye and Marty Deeks. Played by Daniela Ruah and Eric Christian Olsen, the two have been a fan-favorite couple since the relationship's origins after Olsen was introduced on the show several years ago.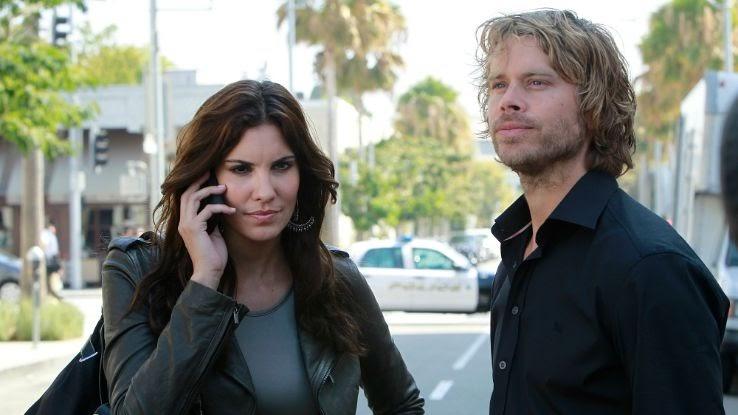 There's an important bit of information to keep in mind that might ruin that pairing, though. In reality, Ruah and Olsen are related (not by blood, thankfully). Daniela Ruah is married to David Paul Olsen, stunt double and brother of Eric.
Pregnancy Plot Points
When an actor reveals they're expecting a child, it can create a creative challenge for the writer's room: Should their character be pregnant too, or should their character be written off temporarily to avoid any continuity errors? On NCIS: Los Angeles, the writers lean toward the latter.
During both of actor Daniela Ruah's real-life pregnancies, writers chose to send her character Kensi out on assignment. During her first pregnancy, Kensi was sent on a secret mission to Afghanistan. During her second, her character was injured and put in a coma.
The Donald P. Bellisario Extended Universe
At this point, it seems common knowledge that JAG, NCIS, NCIS: Los Angeles and NCIS: New Orleans all take place within the same universe — there's a chain of command that leads directly from the first show to the last, with plenty of interconnectedness between the four.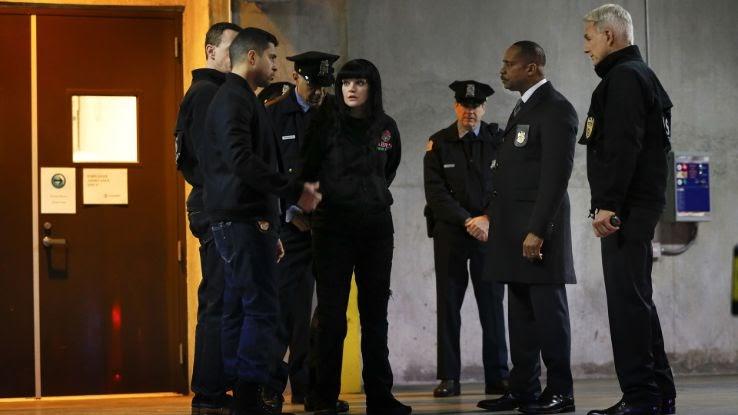 What isn't so common, however, is the fact that these four shows also exist within the same universe as other CBS programs Hawaii Five-0, Scorpion, MacGyver and Magnum P.I. It's actually pretty impressive how many programs the NCIS universe has managed to touch.