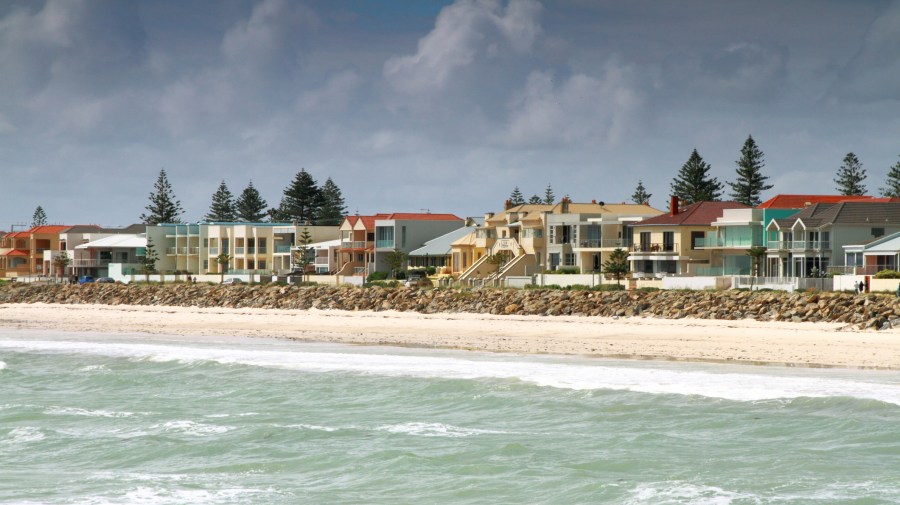 If you'd rather not stay in a hotel the next time you go on vacation, vacation rental services like Airbnb and Vrbo connect you with property rentals around the globe to make your stays much more comfortable. Whether you're picturing yourself relaxing in a beachfront condo with your family for a week or unplugging for a few days in a rural cabin in the mountains, you can find the perfect rental to meet your needs.
Airbnb and Vrbo are similar in many ways, with both providing properties that range from simple to luxurious to ensure you have a memorable stay. However, the two services do have some differences, like extra trip insurance offered by Vrbo. Let's take a look at some important points to consider before booking.
The Basics of Airbnb
Airbnb co-founders Brian Chesky, Nathan Blecharczyk and Joe Gebbia developed the business in 2008, after Gebbia and Chesky successfully used their own residence as a bed and breakfast to make some extra money on the side. The company first launched as Air Bed & Breakfast before officially becoming Airbnb in 2009. Since that time, Airbnb has significantly expanded to host more than 750 million guests at more than 7 million accommodations around the world. First launched in San Francisco, Airbnb now operates in more than 220 countries and regions.
Unlike a hotel, Airbnb doesn't own the properties listed on its site. Instead, it acts as a platform for individuals who want to temporarily rent out different types of housing. If you're looking for an Airbnb to rent, you start by creating a free account on the official Airbnb website. This step only requires a few minutes to enter some basic information about yourself, including your name, date of birth and email address. You can also use your Facebook or Google login to create your account. Once you set up an account, you can start browsing the listings for places to stay.
Airbnb often has numerous rentals available for different travel dates, but you can narrow the number of choices easily by choosing options for bedrooms, bathrooms, kitchen features, Wi-Fi connectivity, washers and dryers, cable TV and more. Some properties even cater specifically to single room rentals.
The Basics of Vrbo
Now part of Expedia Group, Vrbo first entered the vacation scene in 1995. Initially, the service paired homeowners with families seeking a place to stay during their travels. Since those early days, the company has grown into a large global community that offers any traveler accommodations in remote cabins, beach houses, condos and more. Vrbo and other recognizable brand names in Expedia Group — HomeAway and Homelidays — have roughly 750 million visits to their sites each month.
As with Airbnb, you have to create an account before you can complete any Vrbo bookings. Accounts require your email address, contact information and other basic information. Once you complete that step, you can view listings by destination or property ID. You can structure your searches to view properties based on your personal style, with categories broken down into cottages, cabins, condos and apartments, bungalows, and houses.
Airbnb vs. Vrbo
One of the biggest differences between the two companies is that Vrbo (through Expedia Group) offers its own trip insurance in the form of Travel Protection and Damage Protection. The plan offers substantial peace of mind to go with the financial protection of 100% reimbursement for trip-related costs if you're unable to travel as planned. You can also add an extra element of security with the company's Damage Protection plan.
Vrbo and Airbnb both offer guests an elevated level of service to ensure first-rate guest experiences on every stay. On Vrbo, Premier Partner listings designate properties with frequent rentals and high ratings, meaning you can feel more confident about the property's amenities, description and photos. Airbnb recognizes its top hosts as Superhosts, which indicates high ratings, low cancellation rates and experienced hosting. The company also makes sure each Superhost maintains their qualifying criteria every three months.
Just as you want to feel safe when you book a stay in someone else's home, you want to be safe when renting out your place to strangers. Both Airbnb and Vrbo screen all parties before booking requests are completed. Vrbo verifies accounts and performs fraud and background checks to screen for fraud. Payments are made through Vrbo for maximum security, and the company will repay you if your payment ends up with someone other than the property manager or owner.
Airbnb uses a computer to give each reservation a risk assessment score before the reservation is confirmed. Hosts and guests are also checked against terrorist, regulatory and sanction watchlists. U.S.-based hosts and guests undergo background checks. Finally, Airbnb provides a secure platform to safely complete transactions and protect against scams.