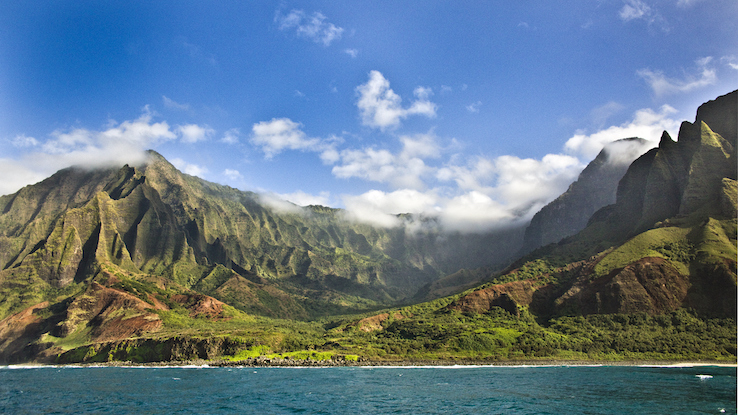 When planning a vacation to Hawaii, many tourists think of visiting Honolulu. While it goes without saying that it's an incredible destination, it's important to consider the impact over-tourism has on the local environment and economy in Hawaii. This is a major reason why it's important to consider some of the other destinations that Hawaii has to offer, such as Kauai. 
The island of Kauai is over 5 million years old, which is evident in his lush, prehistoric landscape. The island is also the perfect destination for coffee lovers, as it's home to the largest coffee plantation in the United States. Kauai is a haven for beach lovers thanks to the 28 beautiful beaches positioned along its coast. Very heavy rainfall is common here, making its climate perfect for flora to thrive — you might not be surprised to learn that Kauai is referred to as the "Garden Isle" by locals. 
Let's take a closer look at what makes Kauai unique, the excursions and activities on offer, and why it's worth detouring from Honolulu to visit this gorgeous locale.
Luau in Kauai
Just like on Honolulu, you can also experience a luau. If you want to enjoy the food, music, and culture of Kauai, then consider booking a luau — a traditional Hawaiian celebration that brings people together. This activity is perfect for tourists wanting to engage with the local community, enjoy local food, and immerse themselves in Hawaiian culture.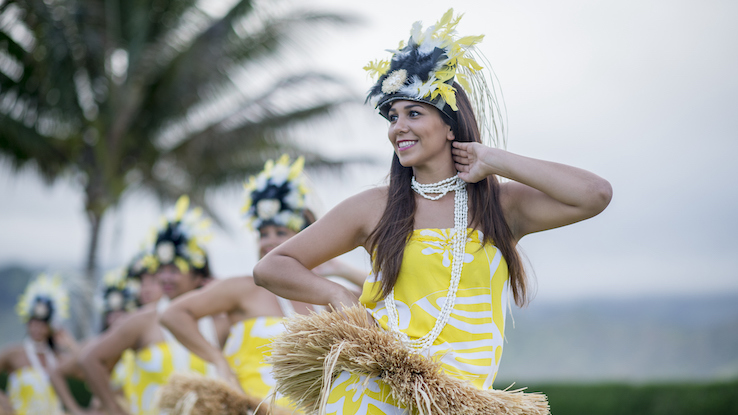 You can also look forward to the dancing style called hula. There are two types of hula dances, ancient hula and modern hula. Polynesian dancing takes you on a deep dive through Hawaiian mythology, and adding to the entertainment is a Samoan fire knife dance. This South Pacific tradition is a war dance that honors the gods and the local history. Poi sticks are set alight, and the dancers move them about to create beautiful patterns and shapes. 
Na Pali Coast Tours
The Na Pali Coast State Wilderness Park is one of the most famous natural wonders of Kauai's North Shore. This 17-mile coastal road stretches across lush green mountains and borders the rich, blue Pacific Ocean below. The Na Pali Coast has plenty of activities to try, too. Visitors can enjoy helicopter rides, hike to take in the view, and even kayak out to sea.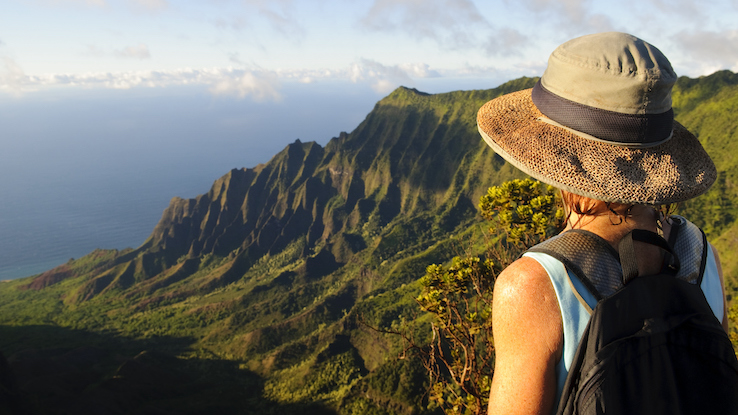 If you're lucky, you might spot marine life such as whales and dolphins. The Na Pali Coast is also home to the famous Manawaiopuna Falls, known for its appearance in Jurassic Park. Further inland, you can explore towering cliffs, lush valleys, and plenty of caves. 
Keep in mind that this is a protected area, and activities are highly regulated. You'll need a permit to hike or camp along the coast. For those wanting to escape the busier camping grounds or hiking routes found in Honolulu, the quieter North Shore of Kauai may provide the peace you're looking for. 
Kauai Tubing Tours
If you're wanting an adrenaline kick, look no further than Kauai's Mountain Tubing Adventures. Nothing says fun like tubing your way through Kauai's historic tunnels, sites, and lush trees. Tubing tours are a great way to get active and explore Kauai's mountains. Not to mention, they're the perfect activity for keeping older children engaged. Once you've been driven up the mountain to your starting point, you will receive safety instructions before you are given your tube and a headlamp. Some tours even include a lunch option.
Kauai ATV Waterfall Tours
Looking for an expansive adventure in Kauai? Why not take an ATV tour of Kauai's majestic waterfalls? Hopping onto an off-road vehicle is a great way to explore thick forests and travel over rugged terrain. Hunting for waterfalls and enjoying their beauty is a fun activity for the whole family, but do keep in mind that children must be older to join in, and minors must have an adult with them.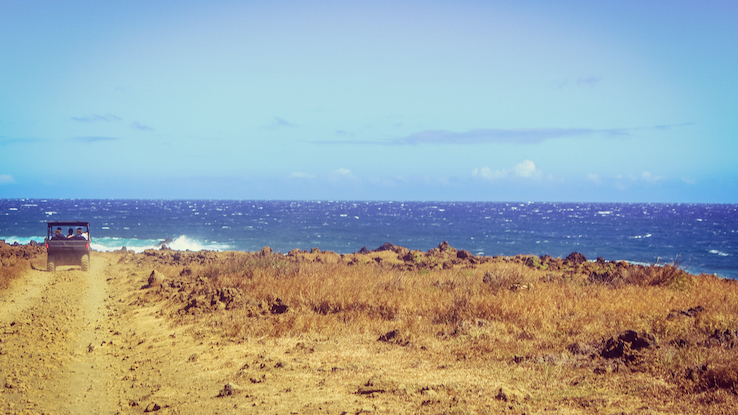 Some of the sites you can look forward to spotting are the Mahaulepu Cliffs, Waita Reservoir, and Wilcox Tunnel. Just remember not to wear your best clothes — an open vehicle driving through muddy forests means you're going to get pretty dirty!
Kauai Vow Renewal
Are you and your partner considering renewing your vows? If the answer is "yes" and you want it to take place on the Garden Isle, then Kauai is the perfect destination for you. Known for its lush green valleys, tropical rainforests, and stunning waterfalls, Kauai is truly a top location for any couple wanting to recreate their special day.
Unlike the busy Honolulu, you can savor this experience without too many interruptions from other tourists. The island of Kauai is quieter and can offer couples a more peaceful experience.
While Honolulu is a beautiful place to visit while you're in Hawaii, it's important to consider the damage that over-tourism can have on the local community. Expanding your options is a great way to not only reduce your environmental and economic impacts but to also explore new and exciting places. Kauai offers a blend of fun activities, adventure, and exploration culminating in an unforgettable experience.