Keanu Reeves is one of the most celebrated actors of the 21st century — and for good reason. The fan-favorite actor has starred in countless flicks, such as Bill & Ted's Excellent Adventure and The Matrix, that have evoked a sense of wonder, whimsy and fascination from audiences worldwide.
However, Reeves's immense commercial success hasn't protected him from personal tragedy, causing his life to lack some of the typical Hollywood glow. In fact, behind the scenes, a stunning number of Reeves' personal experiences have been wrought with tragedy, grief and chaos.
Keanu's Tumultuous Early Years
Keanu Reeves' hardships began before the actor could even form a sentence. Born in 1964 in Lebanon to an English costume designer, Patricia Taylor, and a Chinese-Hawaiian geologist, Samuel Nowlin Reeves, Keanu's early adolescence showed no hint of his future in Hollywood.
Growing up, Keanu's father bounced in and out of the picture while dealing drugs. Throughout his early childhood, Samuel frequently left behind Keanu and his little sister to pursue selfish interests and avoid familial burdens. As the Reeves family moved from Australia to New York, searching for a place to call home, the relationship between Samuel and Patricia reached a fever pitch.
A Fractured Relationship with His Father
When Keanu was still a toddler and his sister, Kim, was just an infant, Samuel officially divorced Patricia. Shortly after, he returned to Hawaii alone. As the years passed, Keanu struggled to maintain a steady relationship with his father. Despite previously abandoning his family, Samuel made multiple attempts to engage with Keanu and Kim in their early teenage years.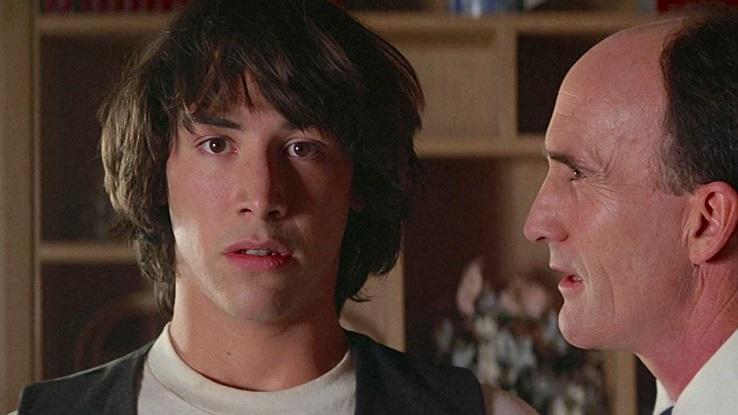 Keanu and Kim embraced life with their mother, but they ached for a connection to Samuel. "We thought that the world would be much better if we could be with our biological father," Keanu shared with Penthouse Magazine in 2002. Sadly, even after the pair connected with their father, Samuel never acquired the proper tools to be a good dad. Keanu was still a boy when Samuel cut all ties with his children.
Keanu's Final Days with His Dad
After years of troubled behavior, Samuel took 13-year-old Keanu on one last trip. According to Reeves, he and his father spent a final, quiet night together watching the dark skies in Hawaii. The next day, Samuel dropped Keanu and Kim off at the airport and cut off contact with them.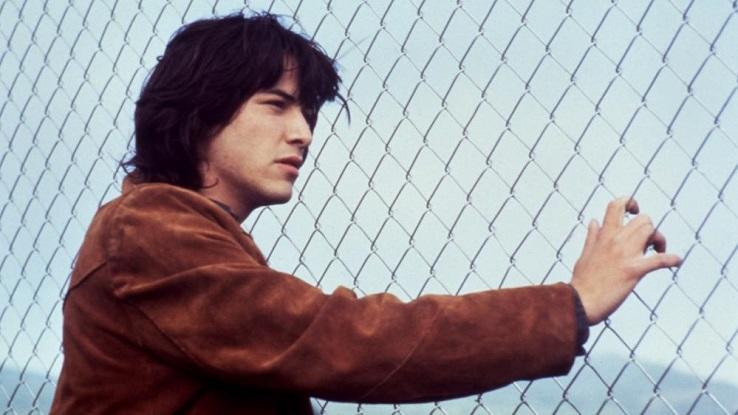 "Neither the police nor hospitals were able to find Dad. It was as if the earth swallowed him. He simply disappeared," Keanu told Penthouse. Keanu and Kim later found out that Samuel was serving a lengthy prison sentence for drug possession. By the time he was released, it was too late for them to rekindle a positive relationship with their father.
Coping with His Mother's Romances
At the age of 13, Keanu was a young man in New York City. During that time, Patricia Taylor struggled to figure out life after Samuel's disappearance as much as Keanu did. She frequently dove into short-lived relationships and marriages with a variety of men from different social and economic classes.
The frequent shifts from one romantic interest to another placed unique stressors on Keanu and Kim. One of Patricia's husbands, Broadway and Hollywood director Paul Aaron, gave Keanu a small leg-up in the film world by allowing him to work on his sets. Unfortunately, the family relocated to Toronto, and Patricia and Paul got a hasty divorce. The move proved pivotal in Keanu's life.
Adapting Through His Unpredictable Teen Years
When Keanu got to Canada, he tried his best to adapt to his new life by investing time in hobbies and activities he enjoyed. As he entered his middle-teen years, he started to play ice hockey with his peers and developed a certain talent for the sport.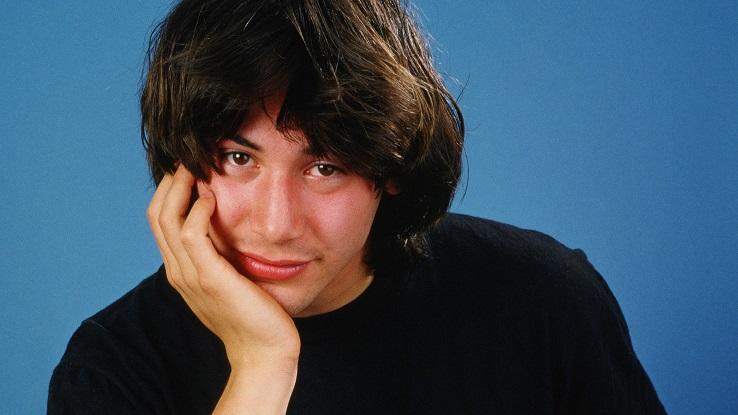 Keanu quickly became a skilled athlete, yet something was still missing. Despite these positive distractions from a harsher reality, Keanu and Kim remained caught up in their mother's whirlwind of romantic connections and new marriages, particularly when one of the marriages introduced a new member into their family.
The Reeves' Shifting Family Structure
After Patricia's short marriage to Paul Aaron ended, she started a new relationship with Robert Miller, a Rock music promoter. When Miller came into the picture, Patricia became pregnant with her third child, Karina Miller. Keanu and Kim were relatively close to Karina as she grew up, although the wide age gap sometimes made bonding difficult.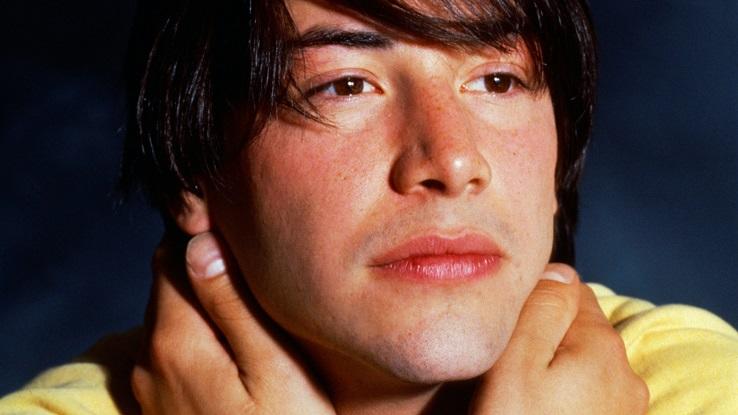 Unfortunately, Patricia's marriage to Miller didn't last, and she moved on to her fourth and final husband: hair salon owner Jack Bond. Keanu tried his best to come to terms with his fragmented family unit, but his personal challenges made it difficult to succeed in the one environment where children are often expected to thrive: school.
The Actor's Chaotic School Career
Keanu and Kim were shuffled through a variety of schools during their years spent traveling with their mother. Keanu ended up attending four schools throughout the course of his high school career. Despite all the tumultuous changes, Keanu's acting career was blossoming.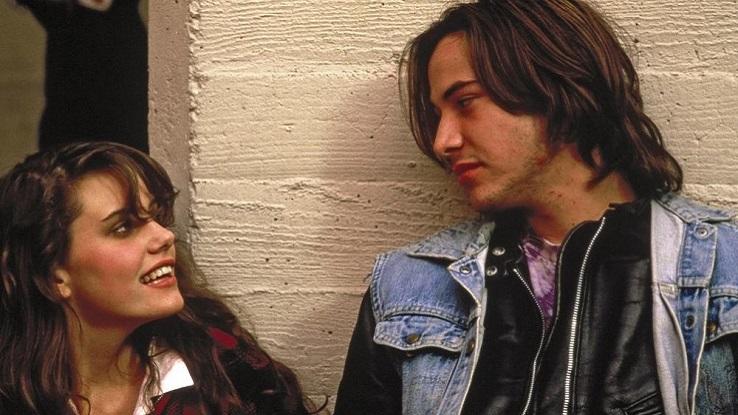 After attending a few normal high schools, he tried out and was accepted into the Toronto High School for the Performing Arts, despite having no artistic credits on his resume. He also scored a national Coca-Cola commercial at the young age of 16. Although he did find positive outlets for his emotional trauma in high school, he decided to drop out to pursue acting full time.
His Abrupt Expulsion from High School
Keanu's decision to drop out was set in stone after he was expelled. "I had conflicts and run-ins with the staff," he told the Daily Mail in 2008. "The principal and I didn't see eye-to-eye. I was one of those 'Why?' kids — I asked too many questions about everything. I couldn't stop, even if it got me into trouble."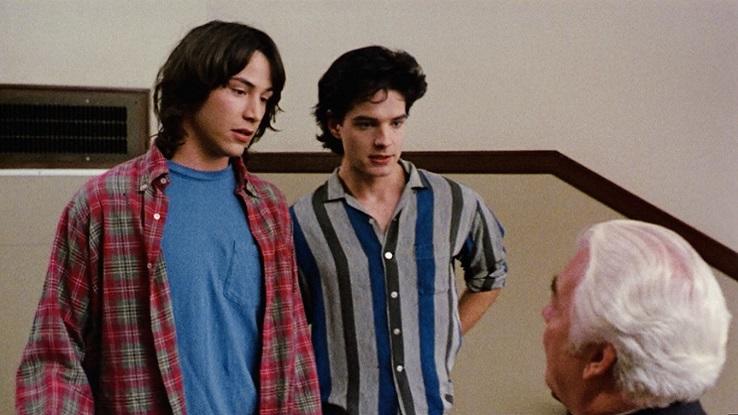 Keanu's struggles to blend in with the normal high school crowd may have also stemmed from his struggles with a learning disability: dyslexia. Because he didn't attend any given high school for more than a year, he and his sister, who experienced a similar struggle with dyslexia, never received the support and tools they needed to thrive in an academic environment.
Finding His Footing in Hollywood
Outside of a rigid school environment, Keanu slowly but surely found his footing in the world of acting. He landed a plethora of roles in film and television in Canadian productions, adding to the commercial success he experienced while in high school.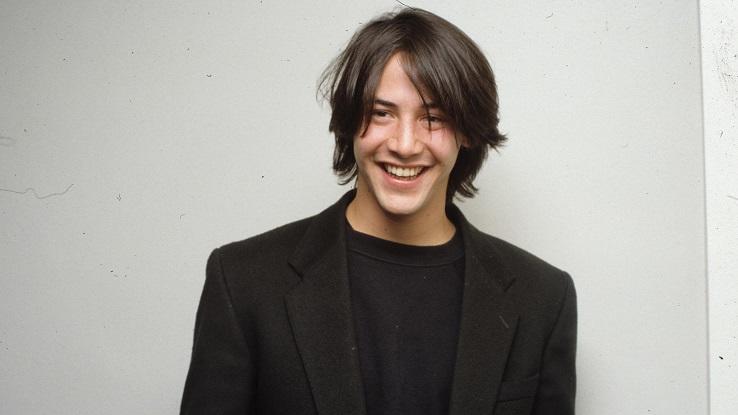 Reeves made his U.S. film debut in the hockey film Youngblood (1986). His unmatched charisma caught the eye of other casting directors, and he began to lean into the glitz and glory of the Hollywood scene with a sense of wonder and respect. However, the industry soon proved to be more heartbreaking than he could have anticipated.
The Hopeful Start of a Devastating Journey
Keanu scored some early breaks in standout films like the stellar Gen-X film River's Edge (1986) and the death-centric flick Permanent Record (1988). Before long, he had his first run-in with total stardom in the cult-classic, screwball comedy Bill & Ted's Excellent Adventure (1989).
"I always wanted to play a really silly comedy. Something without any deep meaning. I wanted two hours of film fun, in the tradition of The Blues Brothers, Animal House or the Marx Brothers," Keanu shared with Penthouse. With Bill & Ted, Keanu certainly got his wish. The film proved to be an utter joy to Keanu before the darkest, most disturbing period of his Hollywood journey began.
Forming a Fiery Friendship
When Keanu met River Phoenix on the set of I Love You to Death (1990), the two immediately hit it off. Phoenix grew up in severe poverty, and he learned to perform as a young child as a means of making money on the street. At a remarkably young age, he landed complex and fascinating roles that earned him widespread praise.
His impressive resume of film roles and television appearances, coupled with his stunning performances onscreen, turned him into one of Hollywood's most glamorous and sought-after male actors. Although audiences, fans and coworkers saw him through a lens of beauty and intrigue, Keanu saw him at his purest level: as a friend.
A Bond Like Brothers (On a Tragic Course)
Keanu's connection with River was natural. "Until that point, I had practically no friends in the film scene because I hadn't met anyone that I wanted to hang out with privately. It's easier for me to separate my private life from my business. River Phoenix's childhood was even more curious than mine. He was also interested in acting for its sake. For him, it wasn't about a career; it was about his work," Keanu told Penthouse.
He also had strong praise to share for River's personality, telling Smash Hits in 1991, "I think he's the best…He works in a way that, at least for me, showed me how to get it more in my blood and more imaginative." When asked about his opinion of Keanu, Phoenix shared similar sentiments.
Phoenix's Heartbreaking Praise
Phoenix told City Limits in 1992, "I met Keanu through my ex-girlfriend…Then I met up with him on I Love You to Death. And I liked the guy. I wanted to work with him. He's like my older brother." When Phoenix was asked to define the term "best friend," he replied, "Someone you can tell all your secrets to. For me, it's a guy you enjoy being with, a guy you love and a guy you care about. Keanu is my buddy, dude."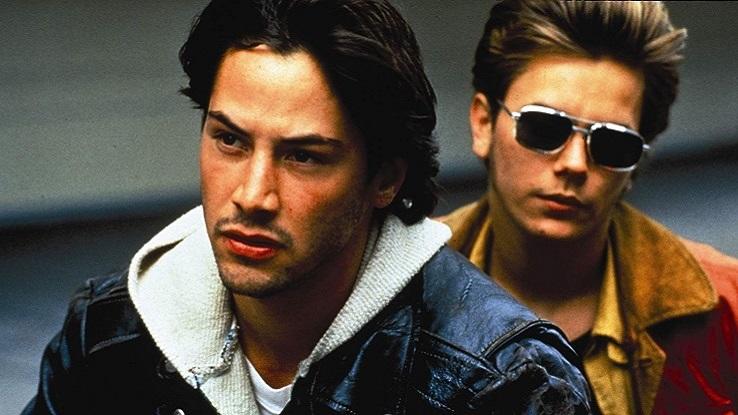 The unbreakable bond that the two actors formed seemed to shift the trajectory of both their careers. Sadly, it was during their next film that a senseless tragedy brought their friendship to an abrupt end.
The Film That Spurred Their Downward Spiral
As they worked on I Love You to Death, Keanu and Phoenix goofed off, practiced silly accents and laughed over one another's jokes until their bellies hurt. Onscreen, they had the electric dynamic actors usually only achieve after working together all their lives. When filming for the movie ended, Keanu was extremely eager for the chance to work with Phoenix on another film.
Shortly after, the opportunity to review a new script arose, so Keanu hopped on his motorcycle and literally drove 1,000 miles across the United States to deliver the pages to Phoenix for review. The movie became My Own Private Idaho, and Phoenix scored the role. The arrangement seemed perfect, yet the film didn't turn out to be the dream that either imagined.
Missing the Signs of Self-Destruction
Behind the scenes, Phoenix was battling immense internal turmoil and self-destructive tendencies. Looking back, Phoenix's mother believes he was struggling with the weight of his Hollywood reputation and was experiencing a violent degree of personal loneliness.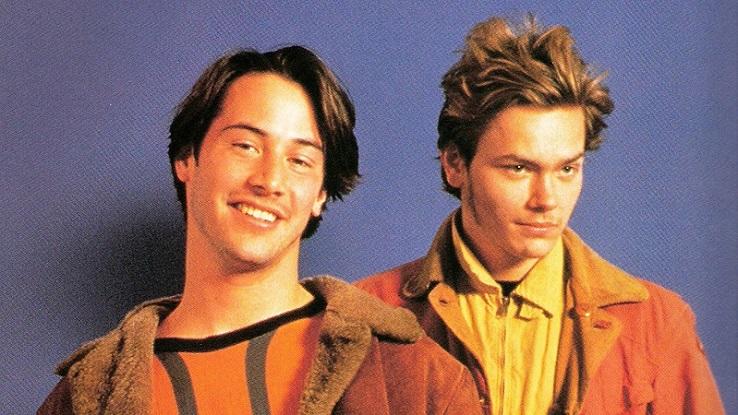 As he moved out of his shiny "child actor" phase and shifted into mature, adult films, he also gained access to one of Hollywood's most destructive, epidemic-worthy products: drugs. While Keanu was also a child star finding his way in an adult world, he didn't turn to drugs, so he couldn't fully comprehend the danger that Phoenix was really in until it was far too late.
The Brutal Loss of His Best Friend
On October 31, 1993, at the age of 23, River Phoenix collapsed just outside The Viper Room, a night club on Sunset Boulevard in Hollywood. He had a toxic mixture of illegal drugs, including morphine and cocaine, in his system. At the time of Phoenix's death, Keanu was filming Speed (1994) with Sandra Bullock.
The two actors found out about Phoenix's death within the same half hour, and Bullock was stunned at how calm Keanu remained after receiving the news. "I wasn't sure how Keanu was going to react to it," she told Cleo Magazine, "but he was handling it very well, and he had a very philosophical view about it…but you could tell that it wasn't going to last very long."
Keanu's Monumental Grief: "I Was Very Sad — and Something Beyond Sad"
Despite his outward composure, Keanu struggled to keep his head above water after the loss of his closest friend. "All I can say is that I have never felt a thing like that before in my life," he shared with Empire in 1994. "I was very sad — and something beyond sad. I don't know what it is, just you sob for hours."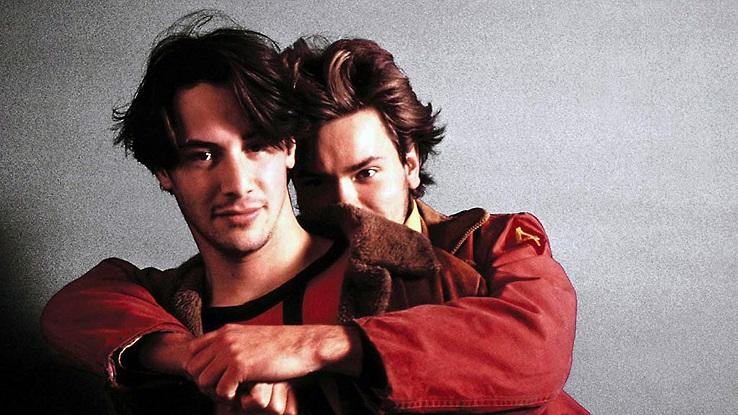 Keanu processed his emotions on his own and put the bulk of his grief on the backburner, using his ability to survive in the face of adversity as fuel to keep acting. However, while he composed himself enough to continue working, he was fully aware of the horrors that were hidden behind the shiny veil of Hollywood's image.
Outrunning His Unsettling Past
Phoenix was one of the only people that Keanu had ever fully shared his heart with and trusted. It's not surprising that a 29-year-old Keanu became apprehensive about who he allowed in his life in the future.
Despite the fact that the irresponsibility of Hollywood played a part in robbing him of his best friend, Keanu displayed incredible resilience as he returned to acting. He soon threw himself into the production of as many films as possible, filling his mid-to-late '90's career with everything from action to romance to Shakespeare to Westerns and taking leaps toward a future that he vehemently hoped would outrun his past.
Diving into a Dazzling, Doomed Relationship
Keanu's mid-90's, post-Phoenix films were highly varied in theme and content, often featuring new, dynamic displays of Keanu's acting, perhaps fueled by new emotions and grief related to the death of his friend. Besides existing relationships with his family, Keanu seemed apprehensive about fostering any new personal relationships.
After years of shutting himself off from new connections, Keanu found a love that the extremely private actor was happy to bring to the attention of the entire planet. In 1998, he embarked on an emotional, short-lived relationship with the love of his young life, Jennifer Syme.
Falling Head-Over-Heels for Syme
Even if you had told Keanu his romance would end in a tragedy equal to Phoenix's death, he probably would have stuck with Jennifer Syme anyway. She was a novice actress and assistant to filmmaker David Lynch when their paths crossed.
At the time, Syme was highly focused on her acting and building a name for herself in the movie industry. However, all airs of confidence and professionalism melted away when Karen Reeves — Keanu's half-sister on his father's side — introduced Syme to Keanu at one of his parties. They fell head-over-heels for one another within the hour.
When Hope Turns to Heartache
Keanu and Syme started dating shortly after meeting. The couple, who could barely stand to be apart, quickly moved into a shared home. A mere year after telling the public they were dating, Keanu and Syme announced they were expecting a beautiful baby girl.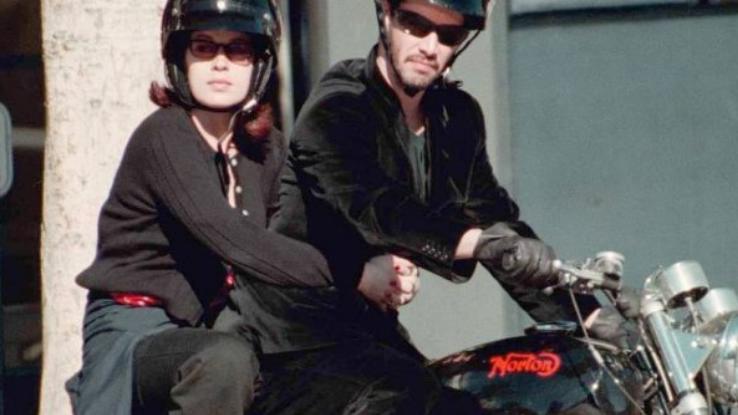 Although the announcement was joyous news, particularly for those whose hearts were still aching for Keanu over the loss of Phoenix, complications in Syme's pregnancy brought what should have been the most extraordinary event in their lives to a devastating end.
The Young Couple's Immeasurable Grief
On Christmas Eve in 1999, one month before Syme was due to deliver baby Ava Archer Syme-Reeves, Syme went into premature labor and gave birth to their child. Sadly, little Ava was stillborn. The loss was a huge blow for Keanu, who had already lost so much in his young life.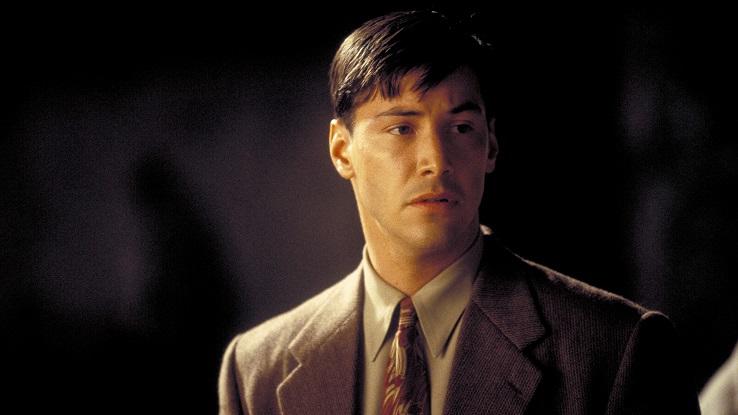 Both parents were absolutely devastated, and each struggled to individually come to terms with the loss of their child. As Syme underwent treatment for postpartum depression and recovered from the medical complications that led to the death of their baby, she and Keanu, both hurting and exhausted, began to grow apart.
Keanu's Career: His Mirage of Wellness
After Ava died, Syme and Keanu found themselves struggling to relate to each other, and they decided to end their relationship. Keanu's year of euphoria and connection drew to a painful close, but when it came to his career, no one who worked with him ever sensed how badly he was suffering. The Matrix came out in March 1999, the same year Ava was born.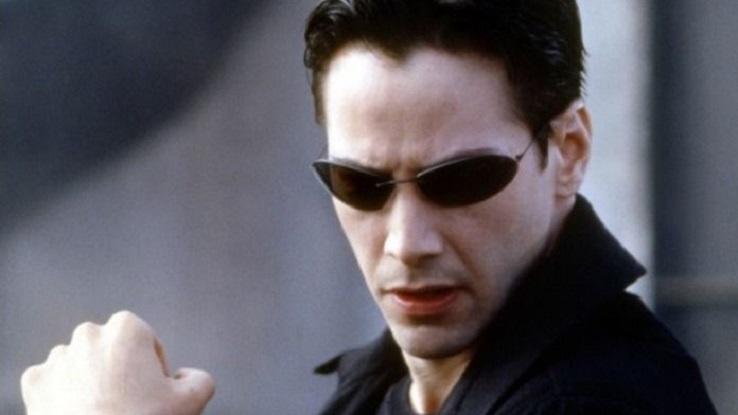 After the film's huge commercial success, Keanu was wealthier and more widely recognized for his acting than ever before. Unfortunately, coping with past personal tragedies (and unknowingly preparing for the tragedies looming ahead) didn't leave Keanu with much time or energy to enjoy his success.
Witnessing the Love of His Life Erode
While Keanu's career flourished, both he and Syme continued to suffer in their own ways. He consistently attempted to find healthy ways to cope, but Syme did not. She turned to heavy drinking and excessive partying to distract herself from the sad reality of what happened to her child and to her relationship.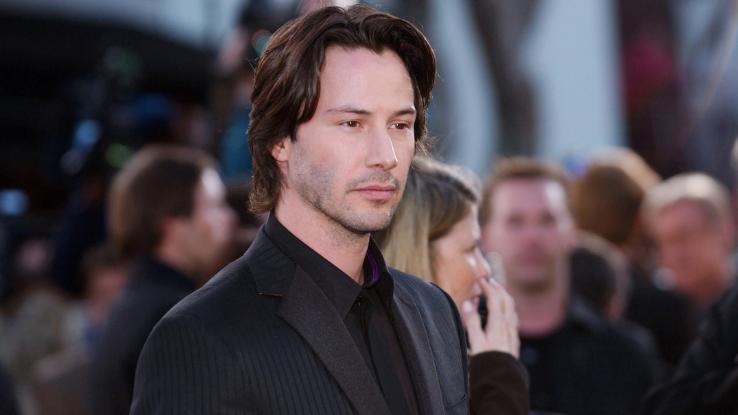 Keanu tried to maintain a positive, active friendship with Syme, and they frequently conversed, ate meals together and spent quality time talking. Although they weren't romantically involved, he wanted to see her thrive, even without him by her side. Sadly, he was forced to witness her devastating downfall instead.
More Grief Than One Man Can Handle
In April 2001, Syme attended a party at Marilyn Manson's house. Seeing she was intoxicated, Manson cut her off and sent her home with one of his personal drivers. At some point after arriving at home, Syme got behind the wheel of her Jeep Cherokee and attempted to return to Manson's house. She lost control of the vehicle, crashed into three parked cars and died on impact.
Police concluded that the crash was accidental due to intoxication or that she had deliberately taken her own life. Her family was distraught at her passing, and Keanu, who had already been dealt an unfair share of grief, was beside himself with grief.
Trying to Recover from His Trauma
Although Syme and Keanu were no longer romantically involved, Keanu still felt she was the true love of his life. A source close to the actor told People magazine that Keanu found it "very, very difficult to cope with her death." Losing his love after losing their child and his closest friend seemed like an unfathomable series of events for someone to recover from in one lifetime.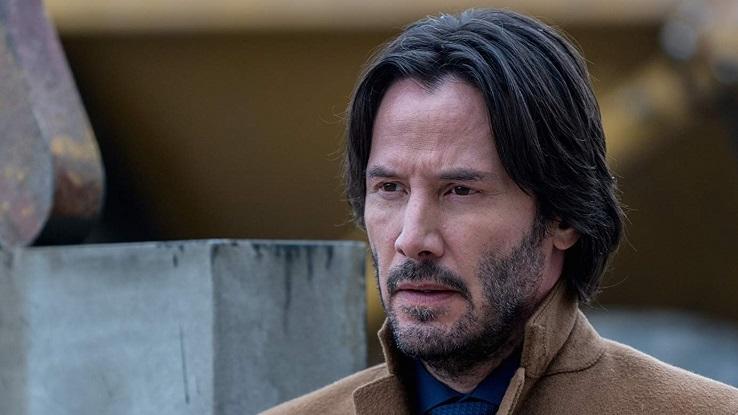 Still, Keanu attempted to work through his grief by bringing joy to his audiences and instilling hope in those who looked up to him as a public figure. In his selflessness, he seemed to finally find the words to reflect on his losses years after the worst had passed.
Reflections On Loss: "Grief Changes Shape, But It Never Ends"
In 2006, Keanu told Parade magazine, "Grief changes shape, but it never ends. People have a misconception that you can deal with it and say, 'It's gone, and I'm better'. They're wrong. When the people you love are gone, you're alone. I miss being a part of their lives and them being part of mine. I wonder what the present would be like if they were here — what we might have done together. I miss all the great things that will never be."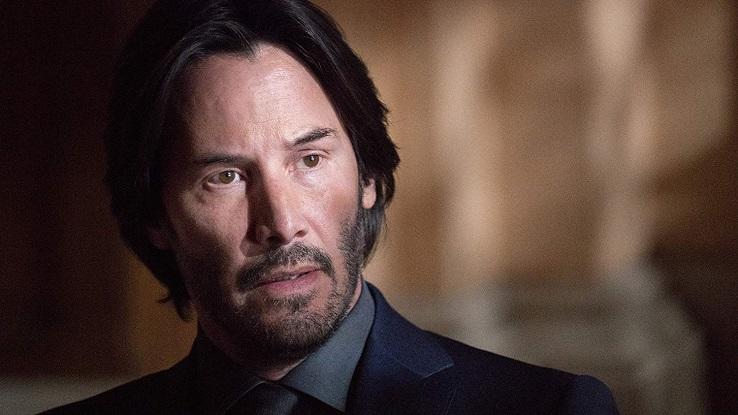 This heartbreaking statement may sound like Keanu was waving a white flag, but, despite these heavy words, he continues to pour light into the world around him. This was especially true when yet another tragedy struck his closest family member, Kim.
Supporting His Sister Through Leukemia
In 1991, Keanu's sister, Kim Reeves, was diagnosed with leukemia. Her battle with cancer lasted until 1999, when she joyfully announced she was in remission. A decade of battling the illness took a toll on her physical and emotional health, and Keanu was there to support her every step of the way.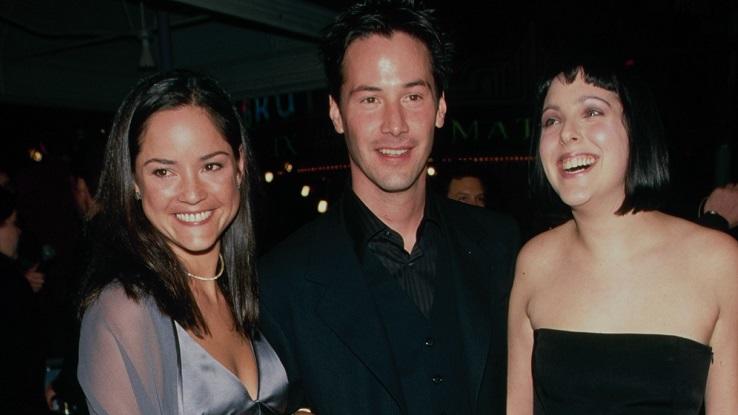 "When she was in the hospital he was there with her all the time, sitting at her bedside, holding her hand," a source close to Keanu told People. In addition to being present for the physical aspect of his sister's treatment, he has continued to donate his time and funds to cancer research for children, teenagers and adults alike.
The Marvel of Keanu's Selfless Soul
Despite experiencing a plethora of devastating events throughout his short life, Keanu has refused to allow his personal trauma to harden him. From giving away millions to charity — without taking any credit — to demanding his own salary be cut to provide better pay to non-actors on his films, Keanu puts his best foot forward to ease the potential suffering of others.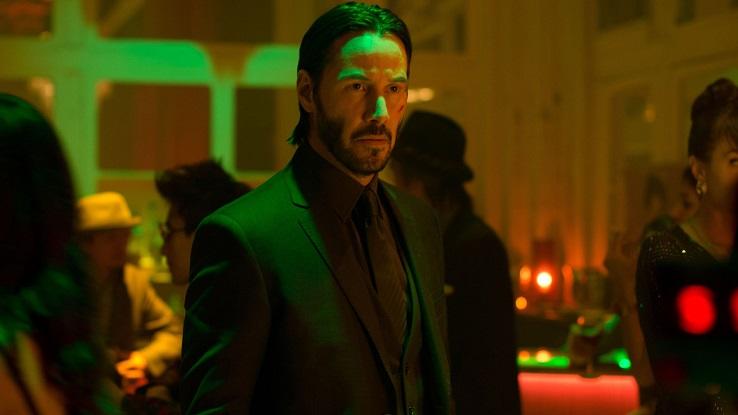 He pays every cent of his fortune forward and is as altruistic as they come. Despite being faced with traumas that would make any sane person turn cynical, Keanu has remained open-hearted and selfless, and he continues to unapologetically encourage the success and wellbeing of those around him.
The Hopeful Future of the Suffering Star
Reflecting on a number of Keanu's heartbreaking life experiences, it's incredible that he has survived as much as he has and still thrives. From coping with an absent father to losing his best friend, his only child and his first love, he continues to amaze fans with his resilience and optimism.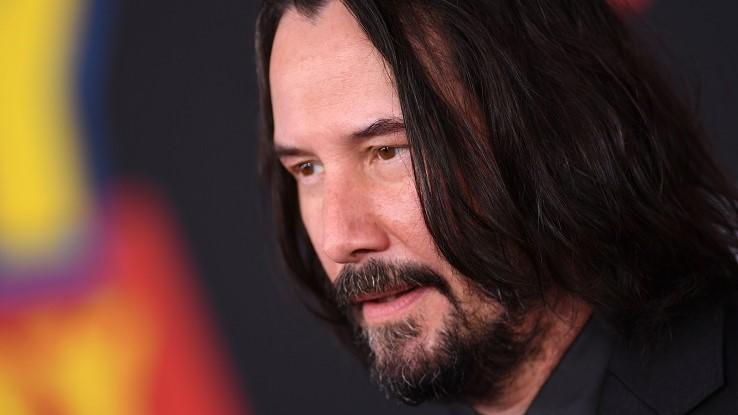 Although much of Keanu's life story is riddled with tragedy, the star has always managed to keep moving forward with a persistence admired by everyone who knows the weight of his tribulations. His kind heart and strong spirit have made him one of the most lovable, highly admired actors in Hollywood, a title he is sure to hold throughout the rest of his career.