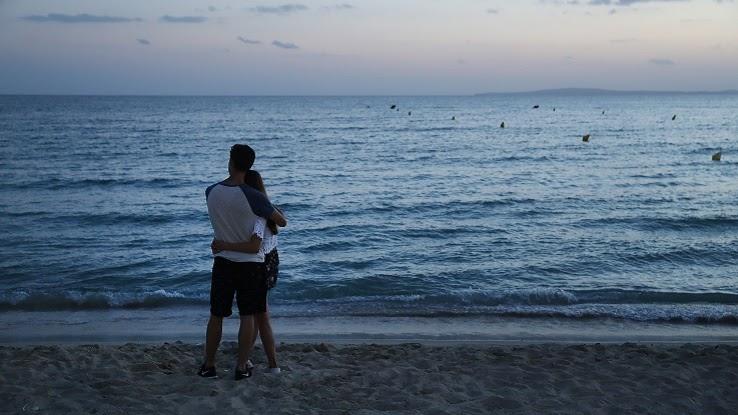 Love is in the air all over the world! Across the globe, couples look blissfully happy as they walk hand-in-hand down the street, lounge side-by-side on the beach and dine in candlelit restaurants. If you're single, it can be a little disheartening to look around at all the love, but this is a situation you can easily fix if you're single and love to travel.
The world is filled with beautiful destinations that could easily turn into romantic getaways for singles who are ready to mix and mingle. Who knows? You just might stumble across the love of your life in the most amazing location. Time to pack your bags!
Paris, France
Paris is known as the "City of Love" — and for good reason. Affectionate couples are regularly seen lounging around in the city's beautiful gardens, dining by candlelight or strolling along the Seine River at sunset. The Eiffel Tower and the city's other marvelous landmarks scream romance.
During their time in the city, tourists can enjoy an exciting cabaret performance, take a sunset cruise along the Seine and visit some of the city's fine restaurants and bistros. For singles who are looking to find love, it would be hard to find better inspiration than Paris.
Saint-Tropez, French Riviera
The glamorous town of Saint-Tropez in the French Riviera is known for its sandy beaches, gourmet foods and lively culture, especially in the summer. The beauty of the landmarks found in this relaxing town will take your breath away.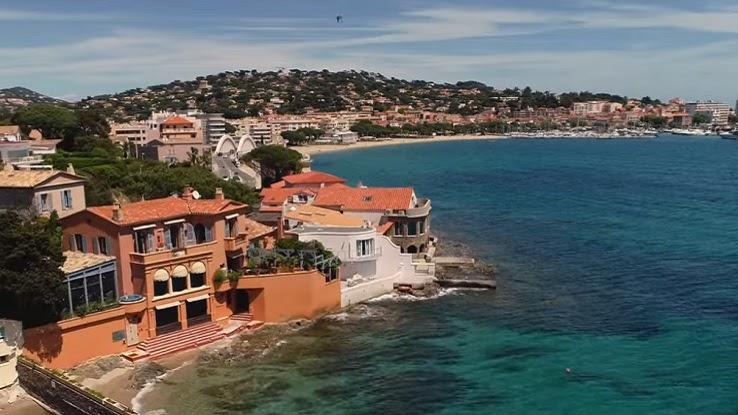 You could take long walks — alone or with a new friend — along the coast or on one of the area's beaches. The town also has a few great museums with some stunning artwork. Saint-Tropez offers wonderful seafood restaurants, many of which are right on the port. For the best view as the sun goes down, choose a spot right by the water.
Cancun, Mexico
Cancún is one of the most popular tourist destinations in Mexico, partially because of its several spectacular beaches. It also features different landmarks around town, including the Mesoamerican Barrier Reef, the second-largest coral reef in the world.
Plenty of adventurous excursions are available in the tourist town, including parasailing above the Caribbean waters, swimming in a Cenote ("secret well") and exploring the Sian Ka'an Biosphere Reserve. You can also enjoy a night on the town at local salsa clubs, where you won't run out of partners to join you on the dance floor.
Montreal, Canada
The city of Montreal is a busy but still romantic spot in the province of Quebec in Canada. Some of the most popular attractions in the area are the beautiful Botanical Gardens, Park Little Italy and the Notre-Dame Basilica.
Tourists enjoy cruising on the Saint Lawrence River at sunset, touring Old Montreal in a horse-drawn carriage and sipping cocktails on a rooftop terrace. Dancing in public squares is also very popular in Montreal, so you should be able to find a partner to tango with if you're traveling solo.
Washington D.C.
As the capital of the United States, Washington, D.C. is known for its politics and stunning architecture. If you didn't know, it's also a great area for romance. Tourists enjoy walking along the National Mall and taking in the sights of the monuments nearby.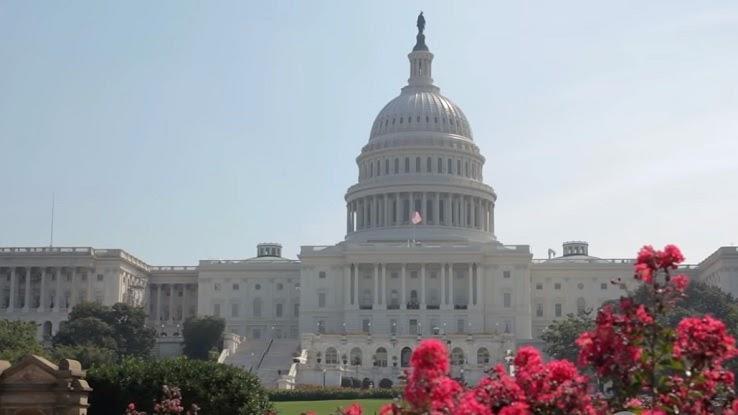 Plenty of free museums feature beautiful artwork and artifacts that represent some of the best highlights from cultures all over the world. Interestingly, the city reportedly has a single population of 71.2%. Let's just say that should give everyone plenty of prospects when they are looking for a partner.
Oslo, Norway
Oslo, Norway, is a city that travelers can enjoy all year round. In the summer, they can set sail on the Oslo Fjord or hike on scenic lakesides and forest trails while taking in the beautiful Scandinavian landscapes.
In the winter, tourists often go sledding at Korketrekkeren, Oslo's most popular toboggan run, and spend time exploring the Christmas markets around the city. You might enjoy watching an opera at Nationaltheatret or experiencing Norwegian cuisine at one of the city's Michelin-starred restaurants. With so much to do, you should never get bored, even if you're traveling by yourself.
Havana, Cuba
Havana, the vibrant capital city of Cuba, is also a city filled with romance. Many couples can be spotted walking along the Malecón, an esplanade that stretches along the waterfront from Havana's Old Town to Vedado. The entire esplanade is absolutely beautiful at sunset.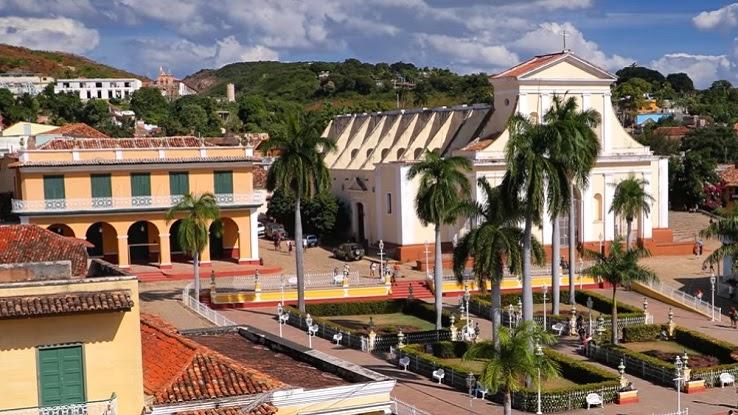 Tourists can ride all over the city in classic Cuban cars, listen to live music on the streets or even take a cooking class so they can keep eating tasty Cuban food long after they go home. Of course, Cubans also love to dance. Be sure to try out the cha-cha, mambo, salsa or all three at one of the city's clubs.
Rio de Janeiro, Brazil
The sensual city of Rio de Janeiro in Brazil is one of the country's most beautiful areas and a common place for great romantic moments for couples. The beaches in Copacabana and Ipanema are filled with plenty of other singles for solo travelers to connect with for some fun in the sun.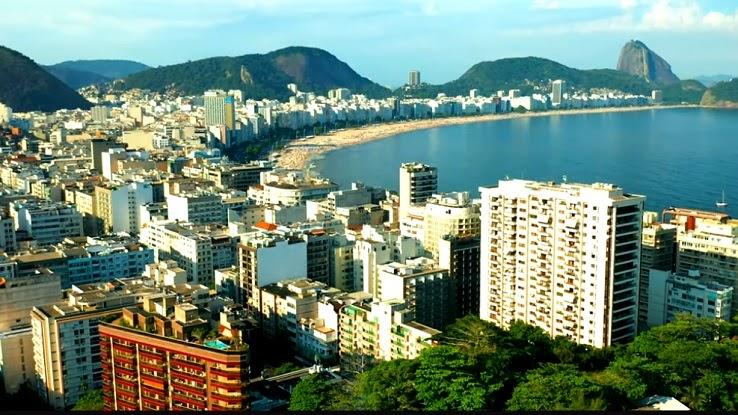 Rio is known for its rich musical heritage. Talented musicians play at a variety of bars as audiences dance the samba and other sensual dances. Tourists also enjoy the abundance of museums and national monuments in Rio, including the Museum of Modern Art and, of course, the world-famous Christ the Redeemer statue.
Santorini, Greece
Santorini is Greece's most popular island destination. The gorgeous beaches, ancient monuments and architecture, and exciting wildlife make it a perfect spot for couples, but plenty of singles and solo travelers enjoy everything the city has to offer as well.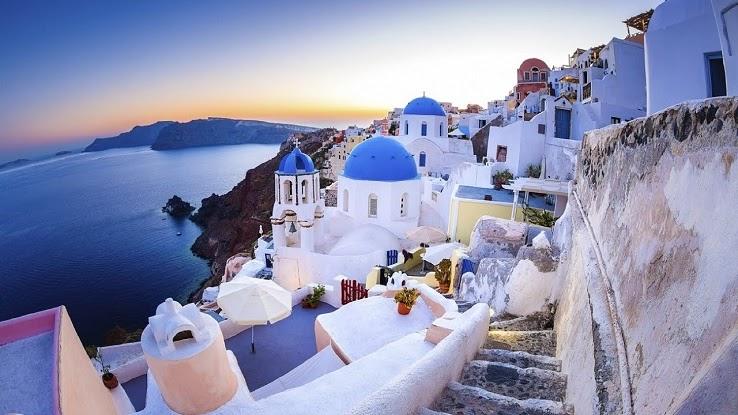 While visiting, be sure to take a cruise around the island on a sailboat or catamaran and sample some of the finest wines at local wineries. The crystal blue waters of the Aegean Sea are wonderful to swim in as well. Santorini is also known for its delicious cuisine that travelers can enjoy at one of the city's many restaurants along the waterfront.
Melbourne, Australia
The artsy city of Melbourne in Australia is a perfect place for hopeful romantics. The city has stunning gardens, including the famous Royal Botanic Gardens Victoria, as well as outdoor cinemas and museums for both couples and singles to enjoy.
Melbourne is known for its various festivals throughout the year to celebrate diverse cultures, holidays and, of course, love. Visitors often enjoy cruises along the Yarra River and shopping for hours at the Queen Victoria Markets. If you're up for a little adventure, go on a safari at the Werribee Open Range Zoo or do some penguin watching in St. Kilda.
Buenos Aires, Argentina
Buenos Aires, Argentina's cosmopolitan capital city, is known as "The Paris of South America." It boasts a multitude of cafes, nightclubs and restaurants that travelers enjoy whether they are coupled up or traveling alone. The stunning European architecture of the city is a sight to behold.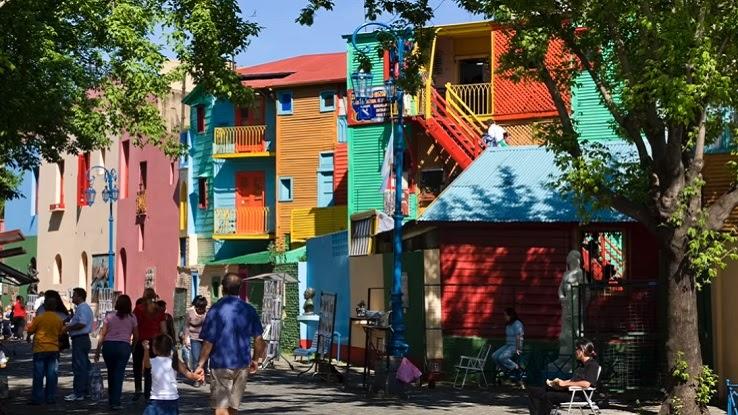 One of the most romantic places in Buenos Aires is on the Puente de la Mujer (the Woman's Bridge) in Puerto Madero, where you are sure to spot many affectionate couples strolling along. However, the area also has its share of single travelers, and you never know when you might meet someone special.
Bangkok, Thailand
Bangkok is a city with a rough reputation, but it also has some romantic places for tourists to visit. You can enjoy authentic Thai food on one of the city's many rooftop bars or while taking a dinner cruise down the Chao Phraya River.
Another highlight of the city is its luxury cinematic experience at the Embassy Diplomat theater complex. It offers a full daybed sofa with pillows and blankets, making for a nice romantic spot for drinks and a chat. For singles, you could easily stumble across someone special at the city's floating market or during a night out at one of the exciting nightclubs.
Rome, Italy
When you think about Rome, you may immediately think about romance — it's even in the name. The charm of the city, including the ancient architecture and the delicious food, draws in millions of tourists each year. Whether you are head over heels in love or seeking someone great, you won't be disappointed by what Rome has to offer.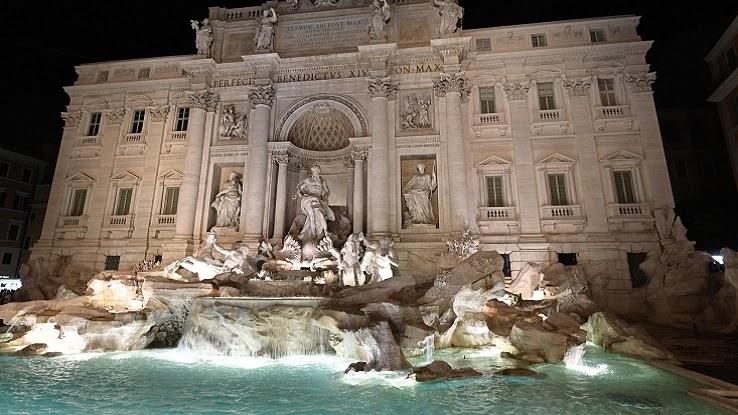 You can take a stroll in the Villa Borghese Gardens or watch a riveting performance at the Teatro Dell'Opera di Roma. Don't forget to toss a coin in the Trevi Fountain and make a wish — maybe to find a loving soulmate!
Tokyo, Japan
The popular city of Tokyo perfectly blends the traditional Eastern Zen lifestyle with a modern, vibrant Western style of nightlife. Although it's not typically known for romance, the city has plenty of beautiful, romantic spots, including ancient temples and serene parks, where visitors often have outdoor picnics during the day.
One of the biggest highlights of Tokyo is the cherry blossoms that bloom every spring. The event is so stunning that it has become an unofficial holiday in Japan, with residents and tourists alike gathering to enjoy lovely strolls outside and various cultural events.
Boracay, Philippines
The city of Boracay in the Philippines is best known for its crystal clear waters and its pristine beaches. Visiting couples and singles can link up with locals to watch poi dancers heat up the night with a spectacular fire dancing show.
Boracay is certainly a place of adventure. It's the perfect spot to enjoy some cliff diving and other water sports at Ariel's Point or do some ziplining and "zorbing" at Zipline Boracay. Singles can meet new people on the Boracay Pub Crawl, which includes visits to five local bars, with games and drinks at every stop.
Miami, Florida
With its great weather, gorgeous beaches and exciting nightlife, Miami is a top destination spot for singles. Travelers to Miami often enjoy scuba diving, snorkeling and boating on excursions where they could meet new friends — or even future partners. Other options include an outdoor movie screening at New World Symphony's SoundScape Park or a cooking lesson at Biltmore Culinary Academy.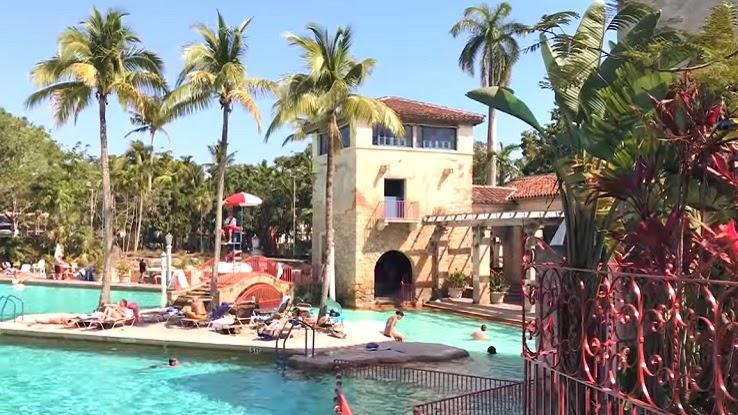 Miami also has a long list of Cuban restaurants, cafes and clubs in Little Havana as well as other Latin and Caribbean-inspired cuisine. The city is known for its great shopping opportunities at luxury designer boutiques and outlet malls.
Copenhagen, Denmark
The residents of Copenhagen are some of the happiest people on earth, thanks to the sentiment known as "hygge," which reinforces the idea that each day of life is precious and should be appreciated. For single people, this idea draws in people who love life and who want to find like-minded people to enjoy life with them.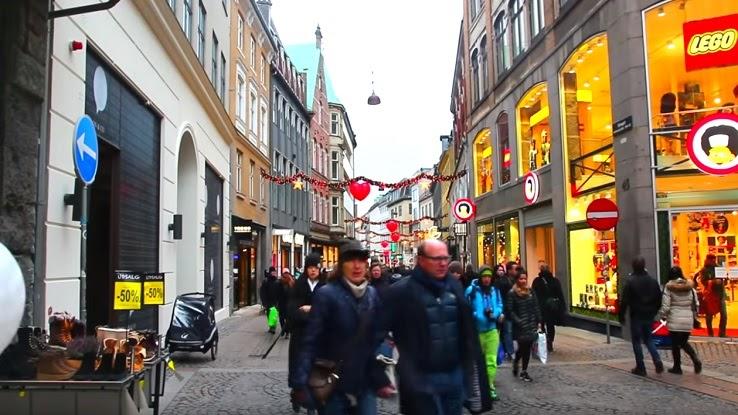 Couples and singles alike enjoy picnics at Copenhagen's famous Rosenborg Castle Gardens and stargazing at the Rundetaarn ("the round tower"), the oldest functioning observatory in Europe. Tourists also love riding in horse-drawn carriages throughout the quaint city.
Las Vegas, Nevada
Yes, Las Vegas is really on this list and for good reason. The neon lights, casinos and top entertainment often attract singles who are ready to party and have a good time. That opens the door for you to meet someone new who could turn out to be the love of your life. It's also filled with wedding chapels if Lady Luck shines on you especially hard.
There are a lot of romantic things to do in this exciting city. A few of the most popular romantic attractions include gondola rides at the Venetian and the Eiffel Tower Experience, which recreates the romantic landmark from the City of Love.
Bali, Indonesia
The city of Bali in Indonesia is an enchanting and exciting place for singles to possibly meet new people. Tourists love watching beautiful sunsets at the Uluwatu Temple and strolling along one of its many beaches. You can even spot dolphins at sunrise on the northern border of Bali.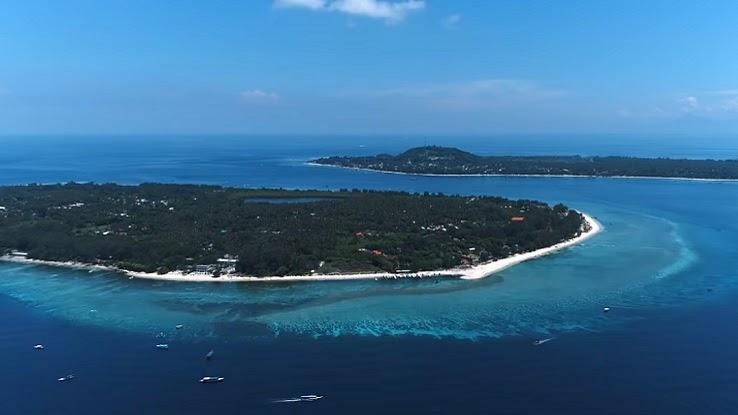 Other fun spots include the Bali Equestrian Centre, the Ubud Monkey Forest and the Ayung River, where you can go river rafting for the day. Many visitors also take advantage of candlelit dinners and dance shows at Gayo Restaurant overlooking the nearby Elephant Park.
The Winelands, South Africa
South Africa is known for its beautiful landscapes, and one of the most beautiful views in the country is in the Winelands. Like you would imagine from the name, the area has multiple vineyards where tourists can enjoy great wine tastings and watching the sunset near the mountains.
Both couples and singles enjoy the views at Dylan Lewis Sculpture Garden and Stellenbosch University Botanical Garden. An exciting experience also awaits at Eagle Encounters, an animal sanctuary where guests come face to face with eagles, owls and other large birds and animals.
Barcelona, Spain
The city of Barcelona, Spain, gets visitors from all over the world who want to experience the area's beautiful beaches, exciting nightlife and captivating art. People wait for hours to enter the historic Basilica de la Sagrada Familia.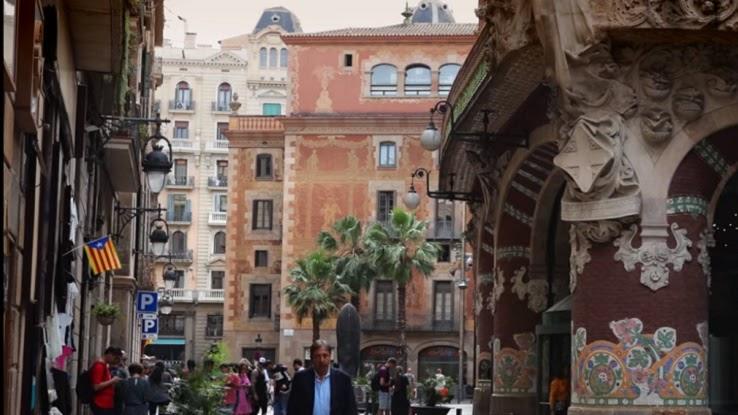 You are sure to come in contact with new people as you wander the pedestrian-only streets of the Gothic Quarter, which has great shopping, restaurants and bars. Many tourists in the city travel by themselves, so it shouldn't be hard to meet new people if you step outside your comfort zone.
Marrakesh, Morocco
Marrakesh (also Marrakech), Morocco, is a popular city known for its abundant fragrances, persistent merchants and mosaic-tiled mosques. Tourists can walk around the beautiful historic buildings in the area, which includes Ben Youssef Madrasa, once one of the top Islamic religious schools in the world.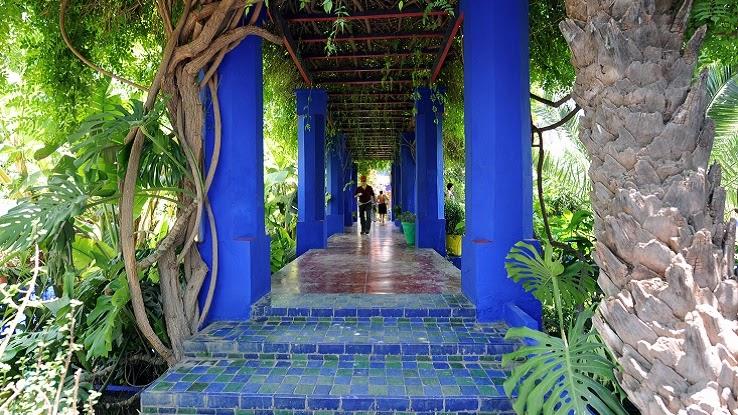 Other interesting things to do include a visit to the Jardin Majorelle, a beautiful, small landscape garden in the city. Marrakesh is also known for its different museums, which even includes one dedicated to the haute couture designs of Yves Saint-Laurent. It's also not hard to find plenty of cafes where you can enjoy Moroccan coffee and pastries.
The Seychelles
The beautiful beaches of Seychelles near the Indian Ocean draw in visitors from all over the world — and many are single. However, they are never overly crowded like many tourist destinations. This gorgeous piece of land offers a relaxing place away from the hustle and bustle for both singles and couples.
For fun, visitors can enjoy the free-range zoo known as Curieuse Marine National Park or the vibrant flora at Seychelles National Botanical Gardens. The Le Jardin du Roi Spice Garden also offers a taste of the islands' history along with lovely aromas of vanilla, nutmeg, cinnamon and other spices.
Cape Town, South Africa
Cape Town, South Africa, is definitely a great place to find love, thanks to the abundance of things to do and see. The locals are very welcoming and love to socialize with new people. The beautiful views from the Sandstone Mountains and beaches in the area also inspire feelings of romance each day.
Tourists enjoy dining and shopping at the V&A Waterfront and Bar Harbour Market. For those who are feeling a bit adventurous, other activities include seal snorkeling, canyoneering and even bungee jumping off the world's highest bungee bridge in Cape Town.
London, England
Although the country of England may be seen as very proper, its capital city of London is actually pretty hip and diverse. Pubs and parties throughout the area draw in visitors from all over the world, especially single people who just might want to strike up conversations with you.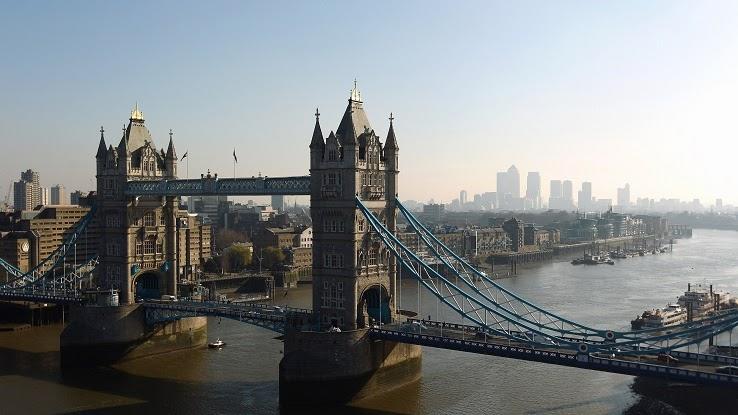 Aside from visiting the historic landmarks like Big Ben and Tower Bridge, some great things to do include sipping wine at Gordon's Wine Bar and taking a cruise down the Thames River to see the full scope of the city. You could also wander around some of London's quaint, romantic neighborhoods.
Mauritius
Mauritius is a beautiful island located off the southeast coast of Africa that tourists typically love. Of course, there are plenty of beaches in the area for swimming as well as great restaurants with tasty cuisine. The capital city of Port Louis is always buzzing with people, and shoppers can buy local food, spices and souvenirs onsite.
Singles can easily meet new people in one of the many shops and restaurants in nearby Chinatown. The town of Grand Bay also has great nightlife, giving you the chance to dance the night away with a newfound friend.
Kyoto, Japan
Kyoto is a gorgeous city in Japan that can also be quite romantic. The area has several walking tours in different neighborhoods where tourists can see different landmarks, including the Todaiji Temple, which is home to Japan's largest Buddha statue.
Cherry blossoms and gardens are huge in Japan, so you can enjoy a peaceful stroll along the Philosopher's Path or Japanese Gardens to see them here. Kyoto also has food and sake tours of various restaurants, breweries and tea houses for solo travelers who are foodies. The city offers a vibrant nightlife where it's easy to meet new people.
Prague, Czech Republic
Prague offers gothic architecture and a medieval look that tourists from across the globe enjoy. The picturesque appearance of the European city is perfect for couples as well as singles who are in search of love.
While in the city, visitors often take cruises along the Vltava River. There is also an opportunity to tour the Old Town of Prague in a horse-drawn carriage while listening to your coachman talk about the history of the area. With vineyards, theaters and beer spas in the city, it won't be hard to meet new people with common interests.
Bermuda
Bermuda is an absolutely wonderful place for all the romantics out there. Indulging in gorgeous sunset dinners by the water and various water activities on one of the city's beaches is an absolute must. Bermuda also offers Dolphin Quest, which gives visitors a chance to swim with dolphins, and Hartley's Undersea Walk, which is a guided underwater walk to see tropical fish and other sea life.
Other fun attractions include the Bermuda Aquarium, Natural History Museum & Zoo and the Crystal and Fantasy Caves. Locals are very hospitable, so you should find it easy to meet new people in Bermuda.
Auckland, New Zealand
Although it is sometimes overlooked, Auckland, New Zealand, is a perfect place for love to spark. It features plenty of serene, romantic spots to explore, including Mission Bay and the Auckland Botanic Gardens. You may even meet someone new while on a lovely wine tasting at Waiheke Island.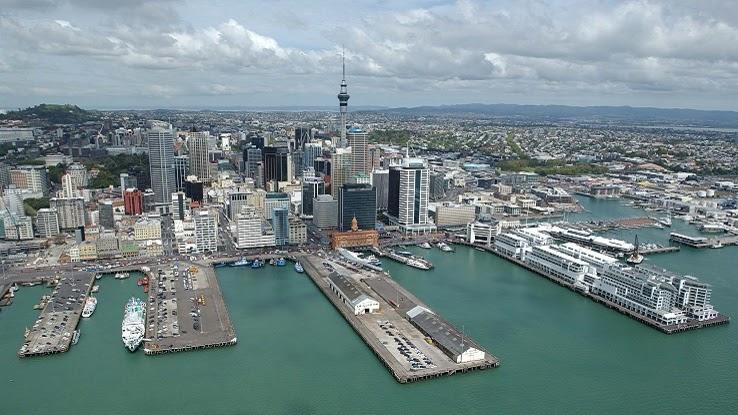 Guests spend time discovering nature on the Auckland Highlights and the West Coast Experience tours and enjoy picnics on the Bay of Islands. The city's Sky Tower provides an incredible view of the Auckland skyline, and Viaduct Harbour is filled with restaurants featuring some of the best cuisine and wines in the entire world.