It's never easy to lose a Hollywood icon. Of course, you don't know them personally, but you still feel connected to them through the connections you make with their characters or their music. Ridiculous or not, they feel like real friends. When a favorite star suddenly passes away, it can feel like losing a beloved family member, especially if you currently "connect" with them each week on TV or on the radio.
Memorable talents like Whitney Houston, Robin Williams, Prince and Luke Perry left the world abruptly and without any warning. Fans were shocked at the news, and it took time to recover. Learn about some of the most shocking celebrity deaths and how people reacted to the unfortunate news.
Kate Spade
The world was shocked when fashion designer Kate Spade was found dead of an apparent suicide in her NYC apartment on June 5, 2018, at the age of 55. Following her death, her husband, Andy Spade, released a statement: "She was actively seeking help and working closely with doctors to treat her disorder. There was no indication and no warning that she would do this. It was a complete shock."
One of Spade's fashion brands, Frances Valentine, continues to honor the designer's legacy with a collection of designs affectionately called "Love Katy." The fashion line plans to continue Spade's designs and inspirations.
Anthony Bourdain
Within days of Kate Spade's suicide, Anthony Bourdain also died of an apparent suicide on June 8, 2018. The celebrity chef and travel documentarian, who was the star of Anthony Bourdain: No Reservations and Anthony Bourdain: Parts Unknown, became a voice of authority on the exploration of international culture and cuisine throughout his career.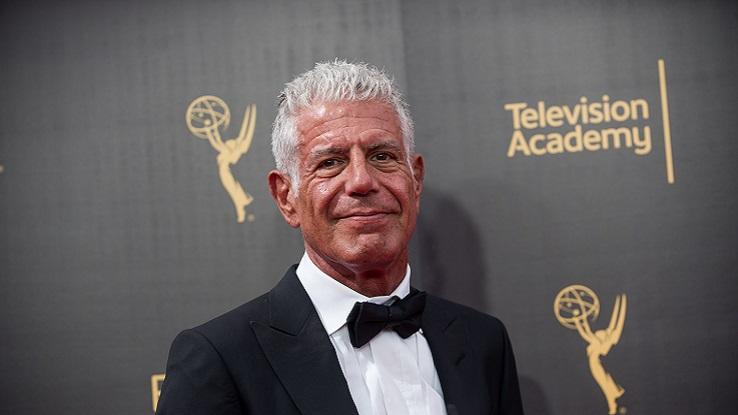 Bourdain's suicide was an immediate shock to family, friends and his devoted fans. "His love of great adventure, new friends, fine food and drink, and the remarkable stories of the world made him a unique storyteller," CNN said. Bourdain was working on an episode of Parts Unknown at the time of his death.
Cameron Boyce
No one could have expected Cameron Boyce's death on July 6, 2019, at age 20. The Disney Channel alum, who starred in Jessie and the Descendants movie series, died in his sleep due to a seizure. The seizure was the result of an ongoing medical condition.
Boyce's family released a statement: "The world is now undoubtedly without one of its brightest lights, but his spirit will live on through the kindness and compassion of all who knew and loved him." Descendants 3, released on August 2, included a special, heartfelt tribute dedicated to Boyce. Needless to say, his fans couldn't stop crying while watching the movie.
Alan Thicke
Alan Thicke, best known for playing Dr. Jason Seaver on the 1980's sitcom Growing Pains, died of a sudden heart attack at the age of 69 on December 13, 2016. The actor was playing ice hockey with his son, Carter Thicke, at Pickwick Gardens in Burbank, California, when he collapsed.
At the time of his death, Thicke was working on two films released in 2017: It's Not My Fault and I Don't Care Anyway and The Clapper. Another son, pop singer Robin Thicke, said his father was "the greatest man I ever met" and that he was "always a gentleman."
Carrie Fisher and Debbie Reynolds
Carrie Fisher's death was probably one of the most heartbreaking and shocking deaths in recent years. The Star Wars actress died at the age of 60 on December 27, 2016, from cardiac arrest. Star Wars: The Last Jedi (2017) and Star Wars: The Rise of Skywalker (2019) feature Fisher posthumously.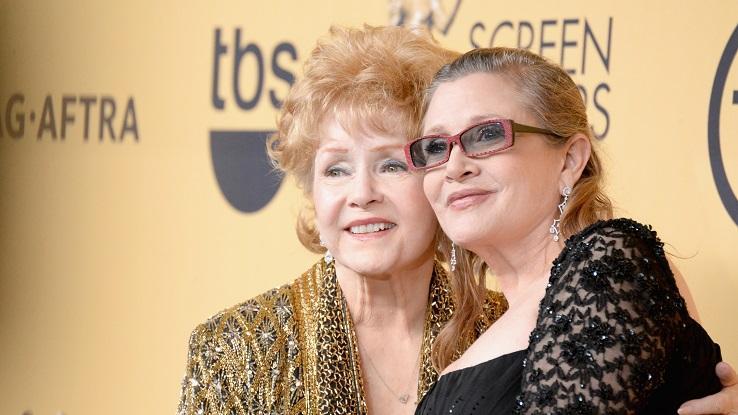 As if that wasn't heartbreaking enough, just one day later, on December 28, Fisher's iconic mother, Debbie Reynolds, passed away at the age of 84 from an apparent stroke. Before her death, Reynolds said, "I want to be with Carrie." Cue the tears and bring on the tissues.
Paul Walker
Unfortunately, Paul Walker's death on November 30, 2013, was a little ironic. The actor, known for The Fast and the Furious franchise, felt the need for speed in his popular movies, but he should have left that need in the fictional world instead of speeding down a city street with his friend, Roger Rodas, following a charity event. The car collided with a pole and was immediately engulfed in flames.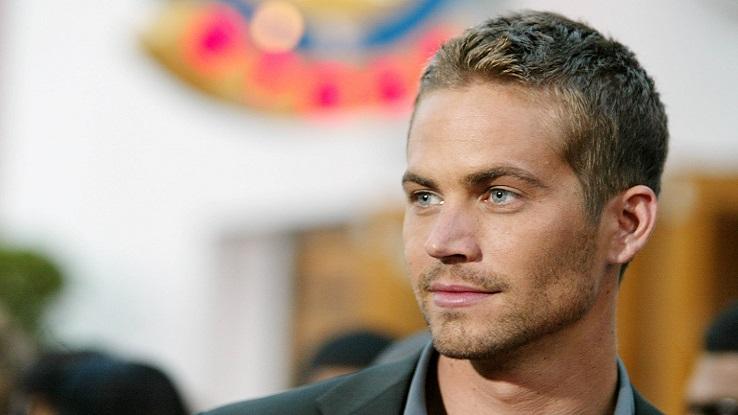 The actor was filming Furious 7 at the time of his death. The film, released in 2015, was dedicated to him, and fans were quite emotional while watching it. Walker's costar, Vin Diesel, shared a tribute, saying Walker will "always be in our hearts."
Bill Paxton
Bill Paxton starred in many popular films in the '80s and '90s, including Titanic, Tombstone, Apollo 13, Twister and Aliens. In the 2000s, Paxton starred in the HBO drama series Big Love as well as 2014's Marvel's Agents of S.H.I.E.L.D. He seemed to be in perfect health, but everything changed in February 2017.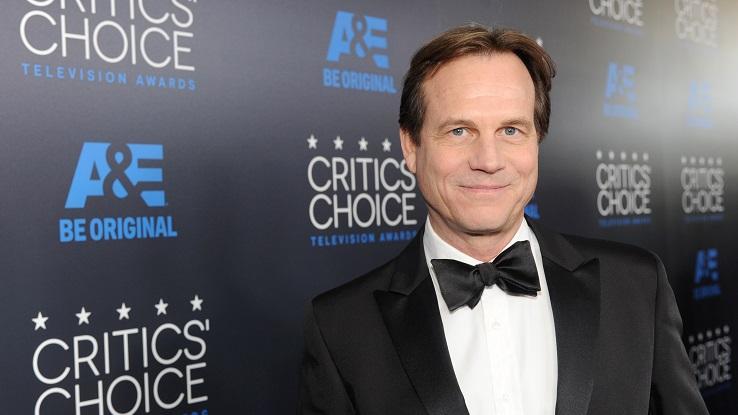 It came as a shock to fans when it was announced that the actor died of a stroke on February 25, 2017, at 61 years old, shortly after a successful heart surgery. Following his death, many celebrities reacted to the news, including James Cameron, Tom Hanks and Arnold Schwarzenegger.
Cory Monteith
No one could have anticipated Cory Monteith's death on July 13, 2013. He was found dead in his Vancouver hotel room from an overdose of heroin and alcohol. The Glee actor was vocal about his past struggles with addiction and substance abuse.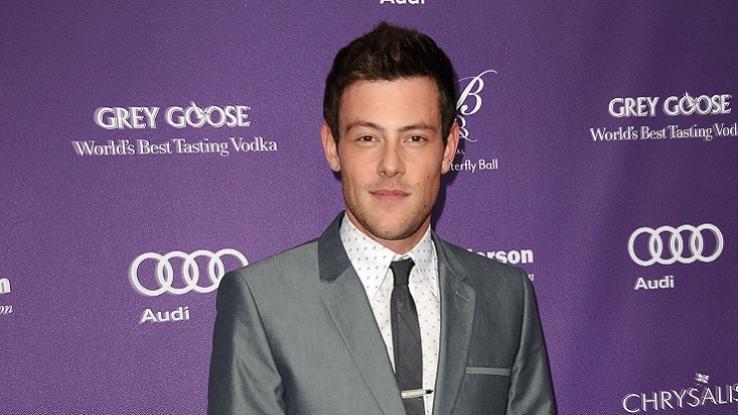 Following his death, his fellow Glee co-stars shared loving tributes to the actor. Lea Michele, Monteith's costar and girlfriend, wrote, "Cory will forever be in my heart." Jane Lynch said Monteith had "one of the biggest hearts." Glee's third episode in its fifth season served as a tribute to the loss of both Monteith and his character, Finn Hudson.
Philip Seymour Hoffman
Philip Seymour Hoffman was found dead in his New York City apartment on February 2, 2014. The Oscar-winning actor — for his portrayal of Truman Capote in Capote — was known for playing lowlifes and misfits, but fans didn't expect he would die of a heroin overdose at the age of 46.
Hoffman, an admitted drug addict, was remembered by several of his famous friends, including Meryl Streep, Cate Blanchett, Joaquin Phoenix, Michelle Williams and Amy Adams. His unexpected death was lamented by fans and the film industry, and it was described by several commentators as a considerable loss to Hollywood.
Anna Nicole Smith
Anna Nicole Smith's death on February 8, 2007, was so shocking that fans believed there had to be more to her death than an apparent accidental overdose. The former Playboy model was found dead in her hotel room at the Seminole Hard Rock Hotel and Casino in Hollywood, Florida.
A seven-week investigation followed to determine the exact cause of her sudden death. Was it a suicide? Was it a homicide? Was it from natural causes? It was ultimately decided that her death was due to an accidental overdose, but some people still have their suspicions. Will the world ever know what really happened?
Marilyn Monroe
Very few celebrities are more iconic than Marilyn Monroe. The "blonde bombshell" of the '50s and '60s dazzled everyone, so it was unbelievably heartbreaking when she unexpectedly died on August 4, 1962, at just 36 years old. Monroe was beautiful and talented. What happened to her?
Unfortunately, she led a troubled life that wasn't portrayed in her famous movies. She struggled with substance abuse, depression and anxiety. She died in her home from an overdose of barbiturates. However, many people believe her death was more likely a homicide than a suicide. Do you believe in the conspiracy theories as well? Regardless, Monroe died way too soon.
Kobe Bryant
At just 41 years old, NBA legend Kobe Bryant died tragically on January 26, 2020, after a helicopter carrying him and eight other passengers crashed near Calabasas, California. Bryant's 13-year-old daughter Gianna was one of the other passengers. Entering the NBA right after high school, Bryant, an 18-time All-Star and 15-time member of the All-NBA team, played the entirety of his 20-year career with the Los Angeles Lakers.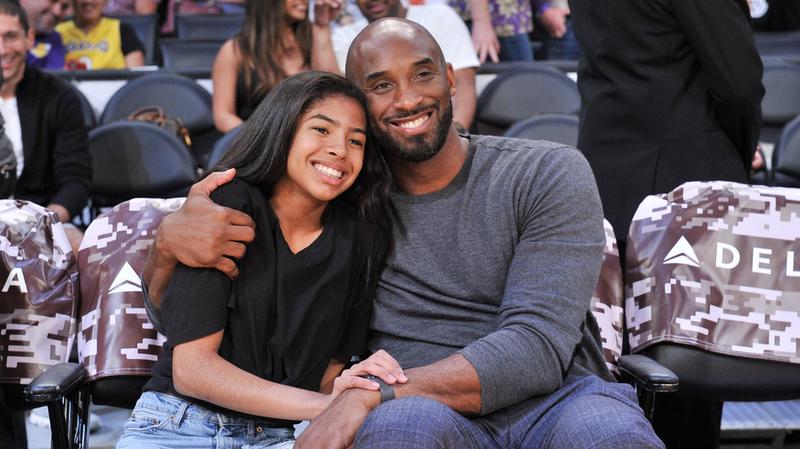 Throughout his career, Bryant broke several shooting records and led the Lakers to a whopping five NBA championship titles. Off the court, Bryant was a complicated figure: In the early 2000s, allegations of sexual assault against him came to light. Later on, Bryant committed his time to advocating for the WNBA, founding Kobe, Inc., becoming a philanthropist and even producing an Oscar-winning animated short, Dear Basketball. There's no doubt that Bryant's family, friends and fans suffered a tremendous loss.
Steve Irwin
Known as The Crocodile Hunter, Steve Irwin wrestled with dangerous, wild animals all his life. Fans probably wouldn't have been surprised to hear a crocodile caused his death on September 4, 2006, at age 44, but that isn't what happened. Instead, Irwin's heart was pierced by a poisonous stingray barb while filming a documentary called Ocean's Deadliest.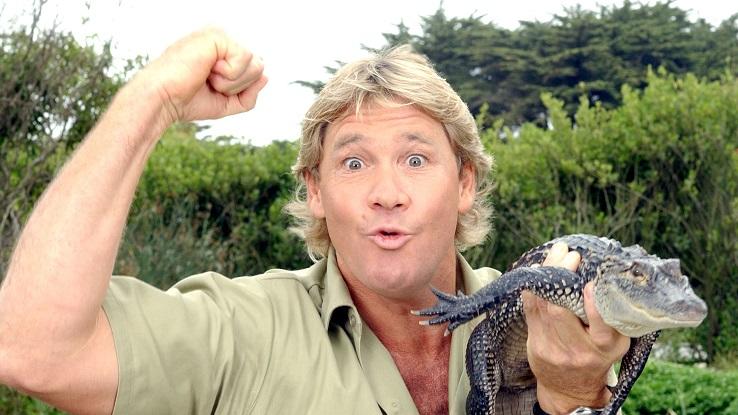 Despite his dangerous lifestyle, news of his death shocked everyone around the world. Irwin was supposed to survive all his crazy interactions with animals. Australia's Prime Minister John Howard said, "Australia has lost a wonderful and colorful son." Thankfully, his family — Terri, Bindi and Robert Irwin — have carried on his legacy at Australia Zoo.
James Dean
In the 1950s, everyone was shocked at the sudden death of Hollywood heartthrob James Dean. The Rebel Without a Cause actor died in a car accident on September 30, 1955, at just 24 years old. He is remembered as an icon of teenage disillusionment.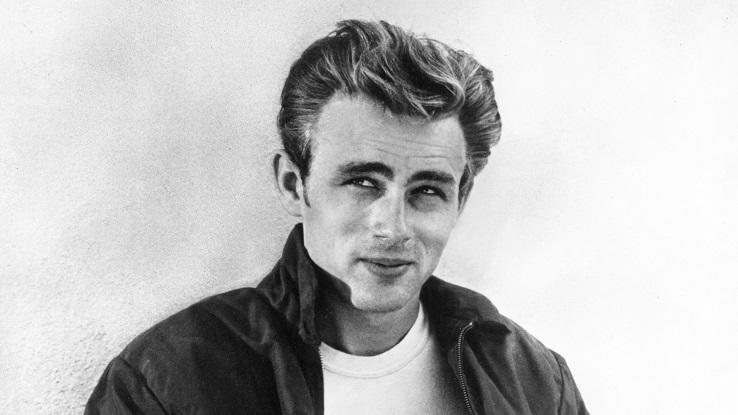 Humphrey Bogart commented on his death, "Dean died at just the right time. If he had lived, he'd never have been able to live up to his publicity." Dean was the first actor to receive a posthumous Academy Award nomination for East of Eden. He also received a posthumous nomination for Giant, his final film role.
Amy Winehouse
On July 23, 2011, famed British soul singer Amy Winehouse was found dead inside her London apartment. She was popular with fans who loved her deep, expressive contralto vocals. Fans could relate to her music, and Winehouse has remained one of the most iconic singers of the modern era.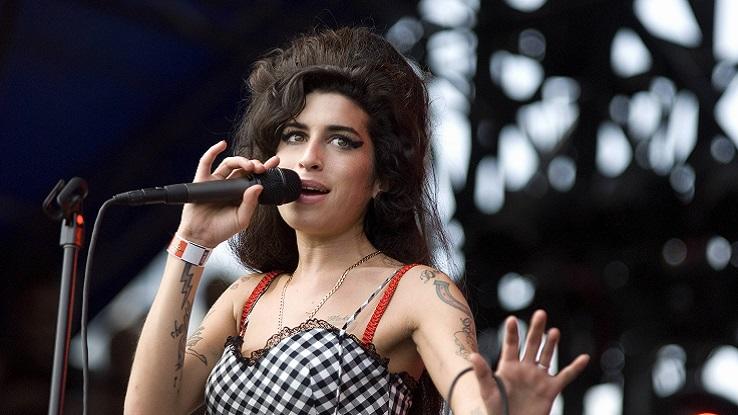 Unfortunately, Winehouse was plagued by drug and alcohol addiction, and her death was a result of alcohol toxicity from consuming too much alcohol. After her death was announced, crowds gathered outside her London residence to pay their respects. Following her death, Winehouse's father said, "Goodnight, my angel, sleep tight. Mummy and Daddy love you ever so much."
Brittany Murphy
Brittany Murphy's death left a lot of mysterious unanswered questions regarding exactly what happened to the Clueless star. On December 20, 2009, she died at age 32 after collapsing inside her Los Angeles home. She was transported to the hospital, where she went into cardiac arrest. Her death was ruled "natural" at the time.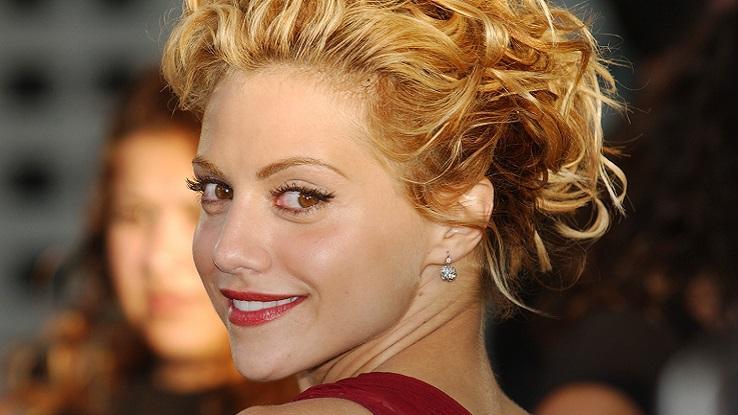 Fans and family members have never been convinced that's true. Murphy's father claimed she was murdered, possibly by her husband, Simon Monjack. No evidence backed up that accusation, but Monjack was found dead at the same residence five months later on May 23, 2010. Does that seem suspicious to you?
John F. Kennedy Jr.
John F. Kennedy Jr. had always been the subject of media scrutiny since his father's assassination on November 22, 1963 — three days before the younger Kennedy's third birthday. He became a popular social figure in his 20s and 30s, and he worked as a talented lawyer.
On July 16, 1999, Kennedy was flying his light aircraft with his wife, Carolyn Bessette Kennedy, and sister-in-law, Lauren Bessette. The plane crashed, and America was saddened to hear of the loss of another member of the Kennedy family. President Bill Clinton offered his support to the family during yet another troubling time.
Elvis Presley
Elvis Presley achieved many accomplishments during his short life. He had numerous hit singles, including Love Me Tender, Can't Help Falling in Love and Jailhouse Rock. On August 16, 1977, Presley's girlfriend, Ginger Alden, found him unresponsive. He died of an apparent cardiac arrest brought on by complications from prescription drug abuse.
At the time of his death, President Jimmy Carter reflected that Presley "permanently changed the face of American popular culture." Thousands of fans gathered outside his famous Graceland mansion in Memphis, Tennessee. Six posthumous singles were released from 1977 to 1981. Fortunately, Presley had worked on music up until the very end.
John Ritter
John Ritter, the hilarious star of Three's Company, was praised by many for his dynamic physical comedy. In fact, comedian Don Knotts — another icon of physical comedy — said Ritter was the "greatest physical comedian on the planet."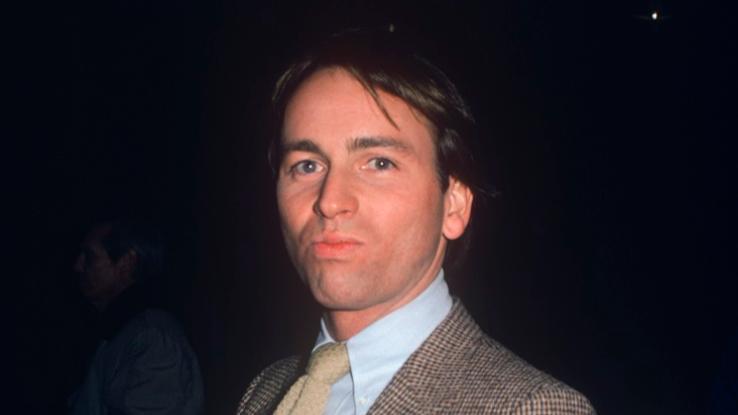 On September 11, 2003, fans were shocked to learn Ritter had passed away at the age of 54. He was rehearsing for his sitcom, 8 Simple Rules for Dating My Teenage Daughter, when he collapsed on the set. He was diagnosed with an aortic dissection and died during surgery. Ritter's death was written into his sitcom, and fans and celebrities, including his Three's Company costar Suzanne Somers, mourned his loss.
Sonny Bono
There have been very few musical duos like Sonny & Cher. The couple had numerous hits as a singing and married duo, with the most recognized being their 1965 hit single I Got You Babe. Later in his life — and years after their divorce — Bono was elected to the U.S. House of Representatives to represent California's 44th congressional district.
On January 5, 1998, Bono died when he hit a tree while skiing near South Lake Tahoe, California. Cher reflected, "When I was young, there was this section in the Reader's Digest. It was called 'The Most Unforgettable Character I've Ever Met.' And for me, that person is Sonny Bono. That person will always be Sonny for me."
Natasha Richardson
Natasha Richardson died on March 18, 2009, at age 45. The actress felt like everyone's favorite mother, especially for those who grew up watching her as Elizabeth James in the beloved 1998 family film The Parent Trap.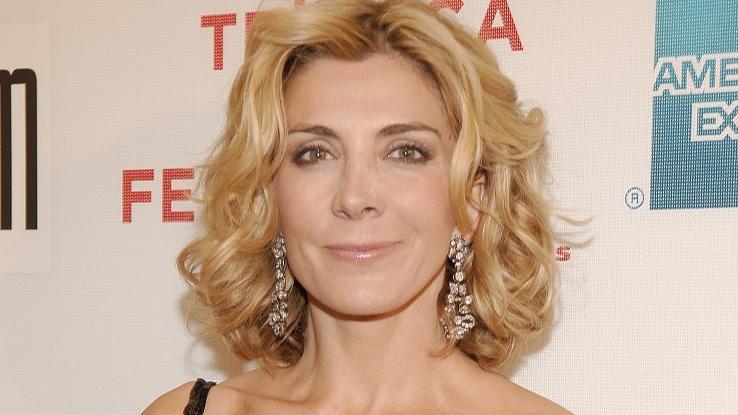 It came as quite a shock when it was announced that Richardson died from an epidural hematoma following a tragic skiing accident in Quebec, Canada. At the time, she was working on the 2010 film The Wildest Dream. Her husband, actor Liam Neeson, commented, "She brought me so much joy. She was my everything. Those 16 years of being her husband taught me how to love unconditionally."
Alan Rickman
Alan Rickman had a celebrated career before his death on January 14, 2016, at age 69. He delighted audiences in Die Hard, Sense and Sensibility and a variety of other films. However, to today's generation, he's probably best known for playing Severus Snape in the acclaimed Harry Potter film franchise.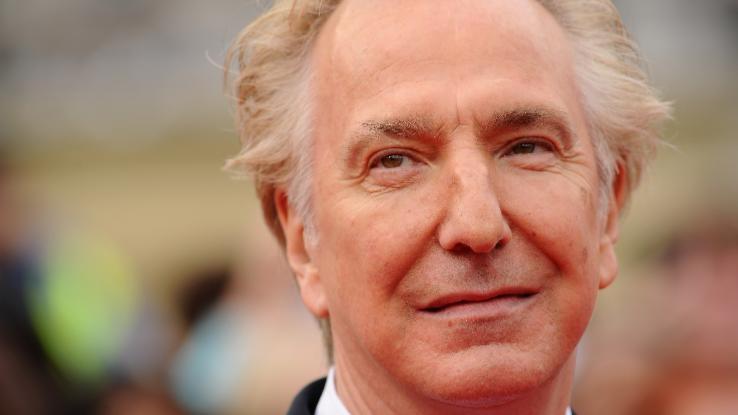 Only close friends and family knew Rickman had pancreatic cancer before his death. That's why fans were shocked — they had no idea he had terminal cancer. Fans were saddened along with Rickman's Harry Potter costars. Emma Watson wrote, "I feel so lucky to have worked and spent time with such a special man and actor."
Natalie Wood
We still don't really know what happened to Natalie Wood. The West Side Story actress drowned at age 43 on November 29, 1981, while on a weekend boat trip to Catalina Island. It has never been determined how Wood entered the water, and it remains one of Hollywood's greatest unsolved mysteries.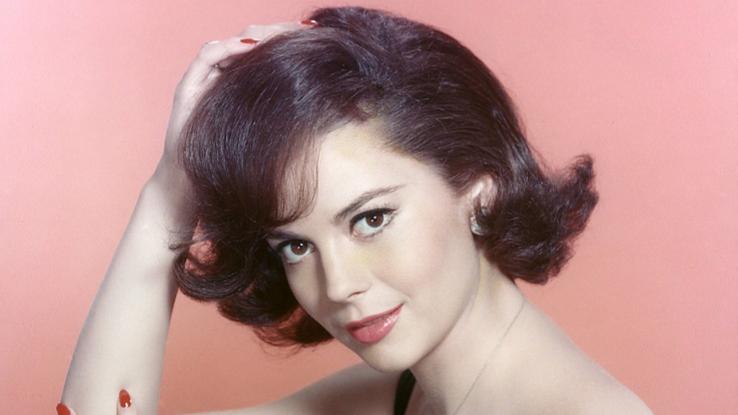 Wood's sister, Lana, said Wood was "terrified" of water all her life, and she never would have left the yacht on her own. So, what really happened? Did her husband, actor Robert Wagner, have something to do with her death? Or was it one of the other two men on board? Fans were shocked at Wood's death, and they remain intrigued by the mystery.
Luke Perry
Very recently, Luke Perry died on March 4, 2019, at 52 years old. The 90210 star suffered a massive stroke at his home in Sherman Oaks, California, on February 27, followed by a second stroke soon after that. He never regained consciousness, and fans mourned the loss of one of the greatest heartthrobs of the 1990s.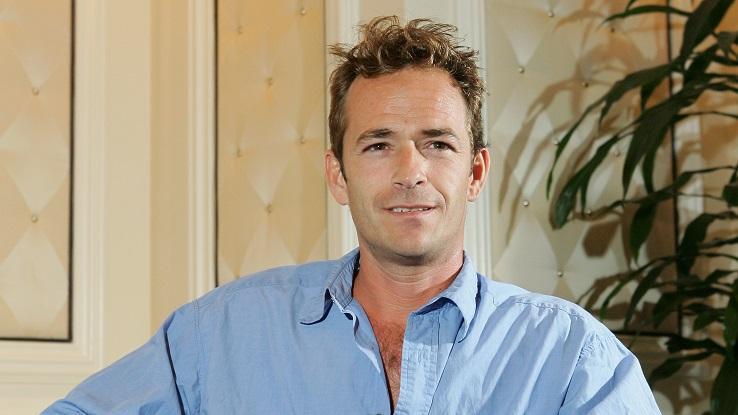 Perry was filming the fourth season of the teen drama Riverdale at the time of his death. The show's season premiere was a tribute to the late actor, and all future episodes will be dedicated to Perry. In addition, Perry's 90210 costars paid tribute to him in that show's recent reboot.
John Lennon
John Lennon is perhaps one of the greatest musicians and songwriters of all time. A member of the British rock band The Beatles, Lennon went on to achieve success in his solo career in the '70s.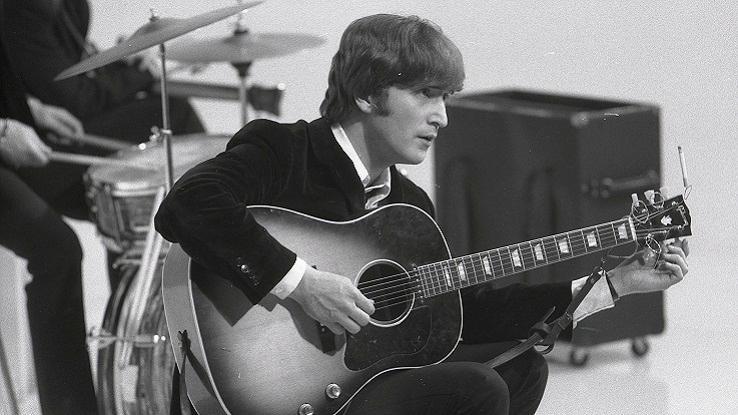 On December 8, 1980, Lennon was tragically assassinated by Mark David Chapman outside his Manhattan apartment at age 40. His wife, Yoko Ono, commented after his death, "John loved and prayed for the human race. Please do the same for him." Fans could hardly believe the news. At the time of his death, Lennon was working on an album, Milk and Honey, that was released posthumously in 1984.
Heath Ledger
On January 22, 2008, Heath Ledger was found unconscious in his Manhattan apartment. The actor, most recognized for his work in 10 Things I Hate About You, The Dark Knight and Brokeback Mountain, had battled drug addiction in the past. Ranked as 2008's top entertainment news story, Ledger's death was ruled an accidental drug overdose, but many fans and mourners are still convinced foul play was involved.
A few months before his death, Ledger had finished filming for his role as the Joker in The Dark Knight. He received many posthumous accolades for the performance, including the Academy Award for Best Supporting Actor. Like many great actors, Ledger's legacy will always live on in some amazing performances.
Whitney Houston
It seemed impossible that Whitney Houston died on February 11, 2012, at age 48. The iconic Grammy Award-winning pop singer was found dead in a bathtub at the Beverly Hilton Hotel, allegedly the victim of drowning due to drug intoxication.
Fans and celebrities mourned the death of the vocal legend and wanted answers. Dolly Parton, whose song "I Will Always Love You" was covered by Houston, said, "I will always be grateful and in awe of the wonderful performance she did on my song." The late Aretha Franklin also said, "It's so stunning and unbelievable." Some fans still express grief and outrage over Houston's death today.
Prince
Prince, the Grammy Award-winning singer who released 39 amazing studio albums, died suddenly on April 21, 2016, at age 57, at his Paisley Park residence in Chanhassen, Minnesota. The "Purple Rain" singer died of an accidental overdose of fentanyl, and his death completely shocked and devastated his fans.
Following his death, landmarks all over the world were lit with special purple lights to honor the singer. Other musicians celebrated his career, including Justin Timberlake, who said, "We have lost our greatest living musician, but his music will never die." That's definitely true. In fact, albums are still being released posthumously of the musician's later work.
Princess Diana of Wales
People from around the world were stunned when they heard the news that Princess Diana of Wales died in a tragic car accident on August 31, 1997, at age 36. The crash happened in the Pont de l'Alma road tunnel in Paris, France. The initial investigation concluded that the crash was caused by the driver, Henri Paul, who was apparently driving intoxicated.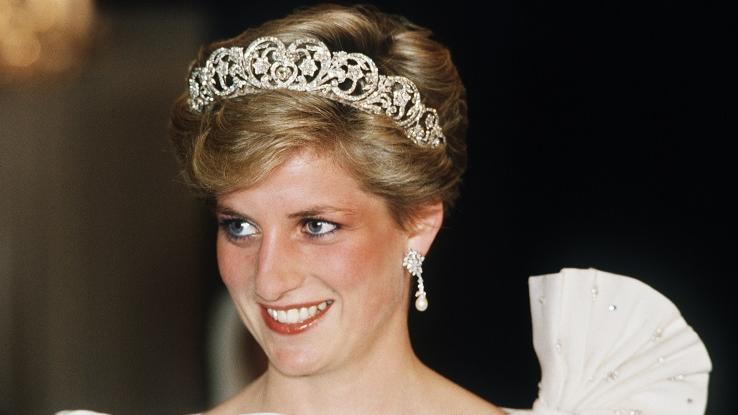 Regardless of what actually happened — dozens of conspiracy theories exist for her death — Princess Diana's sudden, unexpected death shocked the world. Elton John revised parts of "Candle in the Wind" as a tribute to the late princess. Considering two young boys were left without a mother, her death is still one of the most heartbreaking deaths in celebrity history.
Michael Jackson
When news broke that Michael Jackson had died, it was a national tragedy. He died suddenly at the age of 50 after suffering a cardiac arrest on June 25, 2009, and his death led to an intense investigation that ultimately resulted in a homicide ruling. Jackson's personal physician, Dr. Conrad Murray, gave the "Thriller" singer the drug propofol to help him sleep.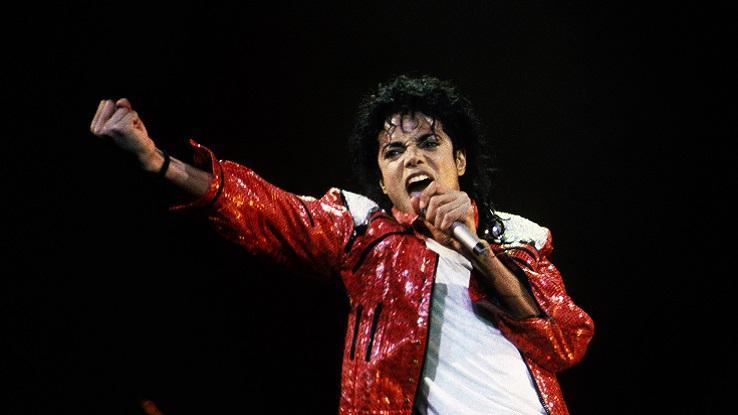 Jackson's sister Janet was "grief-stricken and devastated at the sudden loss of her brother." Fellow '80s pop star Madonna commented, "The world has lost one of its greats, but his music will live on forever."
Robin Williams
Robin Williams' death might be one of the more shocking and upsetting deaths on this list. He committed suicide on August 11, 2014, at age 63. The acclaimed comedian, known for huge hits like Mrs. Doubtfire and Good Will Hunting, suffered from depression and substance abuse issues throughout his life.
Williams' death was instant global news, and fans couldn't believe it. How could someone so funny be so unhappy? His daughter, Zelda Williams, reflected that the "world is forever a little darker, less colorful and less full of laughter in his absence." Williams' suicide also served as a reminder that even comedians who make people laugh could be suffering and crying on the inside.