Maybe not everyone thinks it's a fun idea to descend into the most terrifying elements of horror in order to celebrate familial bonds. But for me, movies are a useful place to go to for extremes. The stories in these films — and the terrible behavior of these dads — are a nice way to put into relief the wonderful relationships fathers can have with their children in real life. Also, sometimes it's nice to just hunker down with family and enjoy a piece of spooky cinema.
Since we took a look at some of the most harrowing movies to watch in celebration of Mother's Day, it seems only fair that we do the same now for Father's Day. And sure, you might feel like celebrating good fathers like Atticus Finch (Gregory Peck) in To Kill a Mockingbird (1962) or Harry Stamper (Bruce Willis) in Armageddon (1998). That'd be fair; but if you want to get weird this year, we hope you enjoy our list of horrible horror dads.
The Shining (1980)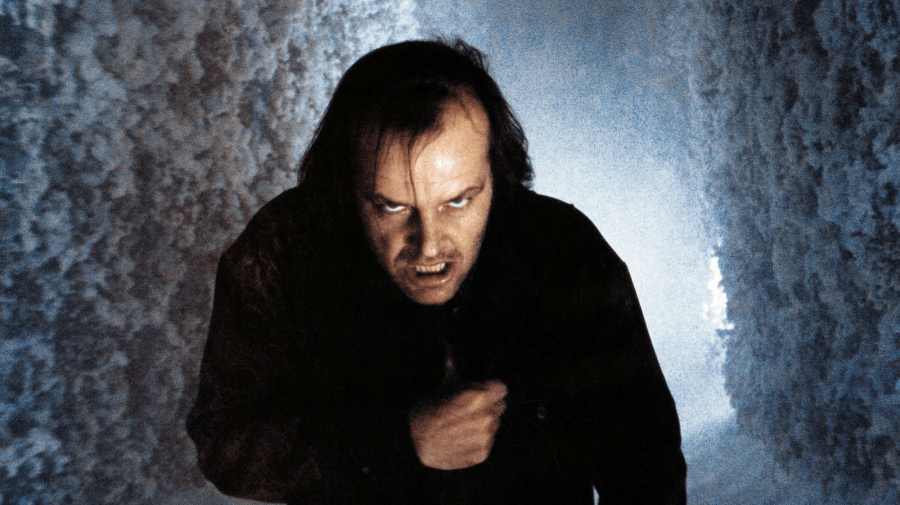 Stanley Kubrick's The Shining, based on Stephen King's 1977 novel of the same name, has been analyzed so much that there's even a documentary — Room 237 — that explores some of the stranger interpretations of the film. Some of these interpretations — especially the one that explores the idea that Kubrick had been part of a conspiracy to fake the footage of the Apollo 11 moon landing — are fun to consider, but mostly The Shining is a movie about a horrifying father.
Jack Torrance is played with truly unhinged rage by the great Jack Nicholson. Jack seethes with anger and resentment at his wife, Wendy (Shelley Duvall), and his son, Danny (Danny Lloyd), simply because they exist in a world where he has failed and is failing to provide for them. As he projects his failures outward more and more, the movie spirals into terror and violence. Though The Shining almost didn't get made, it's one of the greatest horror movies ever; it's also one of the few that still scares me so much that I avoid watching it.
Night of the Hunter (1955)
Night of the Hunter, directed by the great actor Charles Laughton from a screenplay by the novelist James Agee, was somehow a complete flop when it came out. Laughton passed away seven years later having never directed another film. And yet, history ended up being kind to Night of the Hunter, which is now considered one of the best and most terrifying movies ever made.
The film stars Robert Mitchum as Reverend Harry Powell, a serial killer who marries widows for their money and then kills them. That premise sets up one of the wildest bad stepdad situations you could ever imagine. There's some great acting from the child actors in this movie, and a totally hair-raising showdown between Harry and an old woman named Rachel (screen legend Lillian Gish). I don't want to spoil the climax of this beautiful, spooky movie, but do yourself a favor and watch it if you've never seen it; you won't regret it.
The Texas Chain Saw Massacre (1974)
I'm sneaking this one onto the list as a nod to its focus on bad dads across generations. In Tobe Hooper's The Texas Chain Saw Massacre, it really is a family affair. The story — which is kind of besides the point in a movie like this — is about some kids who go out to explore their old family homestead after they hear reports that their grandfather's grave was vandalized. When they stop by the neighbors' house, they run into Leatherface and his family, and the rest, as they say, is history.
The film's low-budget execution ended up making it one of the most influential movies of the past 50 years, and it's truly just a harrowing experience on every level. The familial aspects are definitely part of what's so disturbing about it. The revelation of the grandfather's appearance later in the movie really drives the point home that this horror is generational. Its darkness and gore are not for everyone, but if you love horror, this movie is a classic.
Get Out (2017)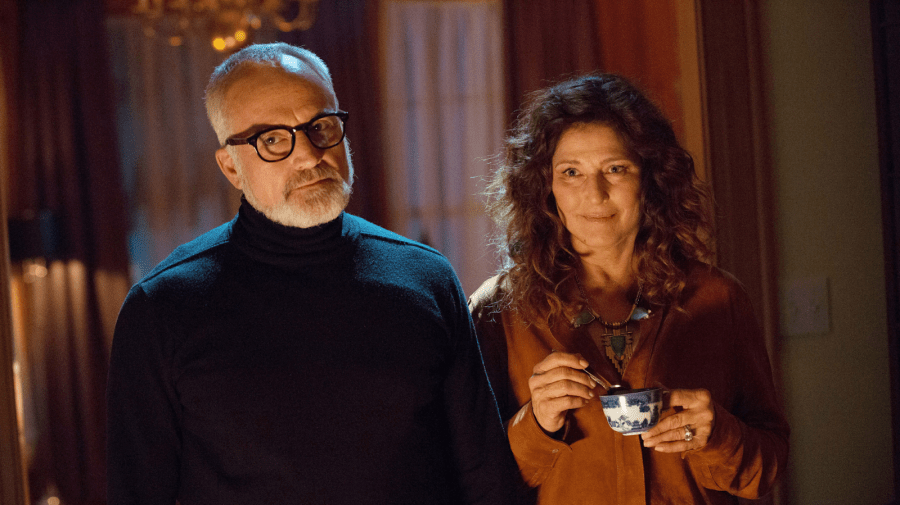 Jordan Peele's first directorial feature, Get Out, is without a doubt one of the most exciting debut films ever made. The movie makes use of standard horror movie tropes like possession and control, but applies them to a narrative about racism. At the center of the movie is a Black man named Chris (Daniel Kaluuya), who heads out to the country with his white girlfriend Rose (Allison Williams).
Then it becomes one of those movies where you know something fishy is going on, and you're waiting for the reveal. When you find out, it's probably even worse than you imagined. Bradley Whitford's performance as Rose's dad, Dean, is deeply disturbing; he's a cliché of "woke" whiteness who ends up being as evil as a person can be. In what might be a wink at The Texas Chain Saw Massacre, there's even a grandfather involved (Richard Herd) who got the whole nightmare started. After seeing Get Out, you'll always be excited to find out what Jordan Peele is up to next.
Rosemary's Baby (1968)
Another one of the most essential horror movies ever, Rosemary's Baby makes use of a couple of different classic horror themes. It's about demonic possession, yes; it's also about the terrifying notion that your paranoia might be correct. I don't know about you, but that's always been an idea in psychological horror movies that makes them much more likely to stick with me, and Mia Farrow's performance as Rosemary Woodhouse is truly a great one.
As a movie fan, it's really surprising to see the famous director John Cassavetes as Rosemary's husband Guy Woodhouse. As it dawns on you what's happening over the course of the film — that Guy has joined up with Satanists — his performance becomes more and more haunting. Ultimately, his decision to sell his family and his fatherhood out to forces of true evil is what gets him onto this list of bad dads.
Frailty (2002)
One of the few films directed by the beloved late actor Bill Paxton, Frailty is a haunting look at the hold a father can have on his sons. Featuring really excellent performances by Paxton, Matthew McConaughey and Powers Booth, Frailty is an underrated and somewhat forgotten classic celebrating its 20th anniversary this year.
Paxton plays a man with two young sons who has a revelation one day that God needs him to destroy demons placed on Earth in the guise of regular people. His sons respond to this in very different ways — one goes along with it, and one is horrified but can't bring himself to do anything about it. There are twists and turns along the way, as the movie moves between the past and the present, but Paxton's edgy performance as "The God's Hand Killer" will definitely stick with you.
The Devil's Advocate (1997)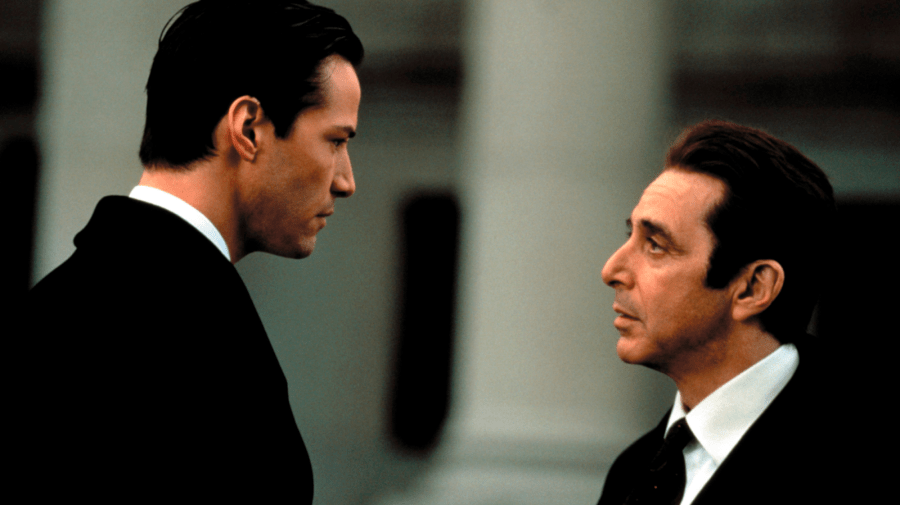 It's hard to get into the whole fatherhood angle of this movie without spoiling the ending too much, but this movie is just way too much fun to leave off this list. Keanu Reeves plays a Florida defense lawyer named Kevin Lomax who gets recruited by a man suspiciously named John Milton (Al Pacino, just completely chewing every bit of scenery he can find) to join a big, fancy New York City firm.
As Lomax begins to be seduced by the glitz and glamor of being rich in New York, his wife Mary Ann (Charlize Theron) begins — quite literally — to see the monstrous truth behind the facade. Things arrive at a truly fiery conclusion, as it becomes clear just who, exactly, Milton really is. The Devil's Advocate isn't really a horror movie, but it's so creepy and fun that it needs to be included here.
28 Weeks Later (2007)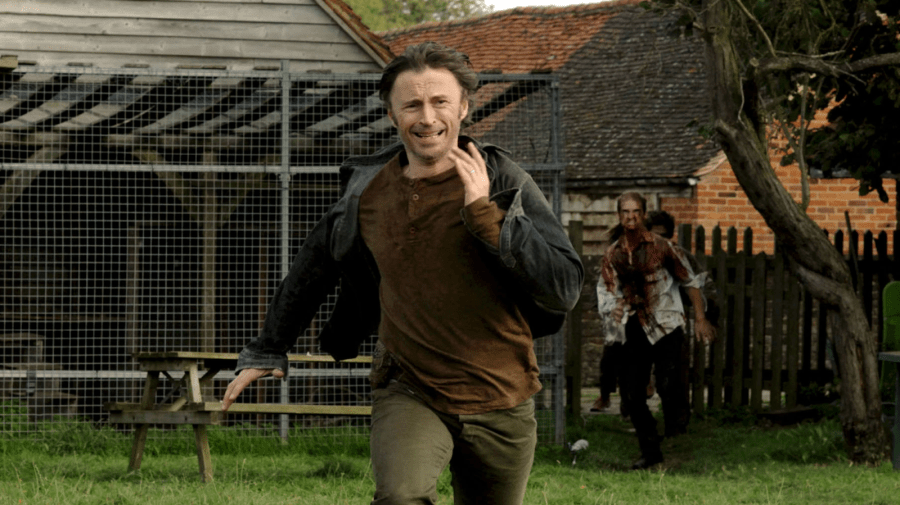 This sequel to 2002's 28 Days Later features Robert Carlyle as Don, a dad so bad that he stands out even in a zombie movie. Don abandons his wife and a young boy to an onslaught of zombies and then ends up lying to his kids about what happened.
Of course, Don eventually gets infected with the Rage Virus after kissing his wife, Alice (Catherine McCormack), who survived after Don abandoned her but became a carrier when she was bitten. Anyway, we don't have to rehash the whole plot to prove Don's bad dad credentials. Unlike most zombies who are happy to take down anyone who gets in their path, Don goes after his own kids. When you surpass normal levels of zombie behavior, we have no choice but to write about you here in the annals of bad horror dads.