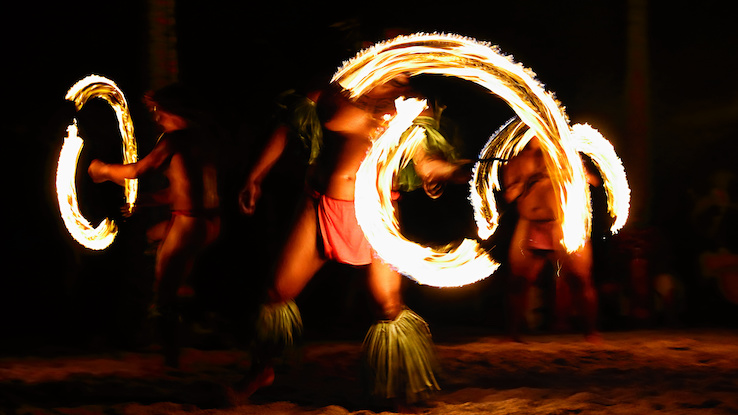 In June 2021 alone, 791,053 visitors flew into the Hawaiian islands for vacation getaways. It's hardly surprising, given that Hawaii is one of the most popular tourist destinations globally. The archipelago offers plenty of options for cultural exploration, nature discovery, and culinary expeditions. If you're not sure what to do or see first, we've got plenty of ideas to make your trip to Hawaii worthwhile.
Attend a Polynesian Cultural Luau at the Polynesian Cultural Center
A Polynesian cultural luau is a traditional Hawaiian feast that offers a variety of delicious cuisine, traditional Hawaiian music and hula dances. The Polynesian Cultural Center, in particular, provides an authentic, immersive experience of Hawaii's and other Polynesian islands', including Fiji and Tahiti, cultures. Plus, it's family-friendly and offers an all-inclusive package of dinner buffets, an evening luau, and live entertainment like fire knife dancers for the ultimate cultural experience. If your goal is to gain exposure to entertainment and interesting cultural traditions, the Polynesian Cultural Center is the place to go.
Catch the Sunset at Mauna Kea Summit
Hawaii can make for a terrifically romantic trip, and catching the sunset is a great way to spice up a nice evening dinner. While there are plenty of places to catch the sunset in Hawaii, perhaps the highest point in the Hawaiian islands is the way to go? At Mauna Kea Summit, you'll enjoy not only a breathtaking sunset but also a stargazing experience unlike any other. The summit is home to several research telescopes where you can also enjoy a thrilling celestial show. Make sure to carry warm jackets and sip some hot tea as a tour guide walks you through the stunning celestial spectacle with a laser pointer.
Watch the Waves on a Sunset Cruise
For a different evening vantage point, why not go on a romantic sunset dinner cruise? This is the perfect way to get a view of the islands from a distance, where you can take in all the mountain peaks and beaches. While there are several sailing cruises to choose from, you could go with a group of friends or on a private trip to make the most of the experience.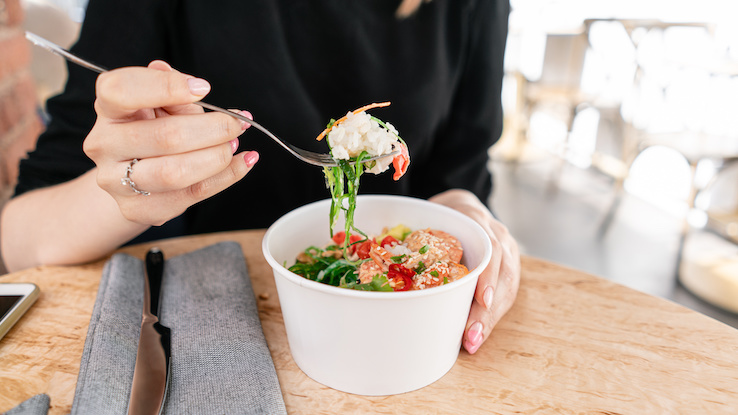 Have a Bowl of Poke
While Hawaiian food is rich in flavor and texture, a must-order classic dish is a delicious and healthy poke bowl. You could eat poke on the mainland, but the classic version with ahi tuna from the Maguro Brothers in Waikiki is outstanding. It's a dish prepped with cubed ahi tuna, soy sauce, and green onions. Other times, it may include extras such as macadamia nuts, so feel free to sample dishes from a few different spots. Poke is a great meal that's traditional and tasty — it doesn't get much better than that.
Explore the Hawaii Tropical Bioreserve & Garden
Among Hawaii's most attractive natural features are its lush forests and flowers. At the Hawaii Tropical Bioreserve & Garden, you'll find more than 2,000 plant species in a 40-acre nature preserve. What's more? You'll also see stunning waterfalls on the rainy side of the island. So if you're a fan of sightseeing nature's wildest wonders, take a few hours admiring the orchid garden and what can only be defined as an understatement of nature's finest. From local to international to super-rare species, you'll find them here in their distinctive colors as you learn about them all and the garden's outstanding preservation efforts in the Pacific.
Go to the Beach
Hawaii's golden beaches and sandy bays are undoubtedly an essential part of the island's paradise vibe. Whether you aim to have a week full of activities or crave spending quality time in the sun, a tranquil sunbathing session on the beach is a must-do. If you prefer having company, Waikiki Beach has a lot of people strolling around. You might alternate between surfing, sandcastle building, eating ice cream, suntanning, and simply staying put in your towel. It's a perfect method of family bonding, too. Best of all, a day at the beach requires little to no effort or preparation!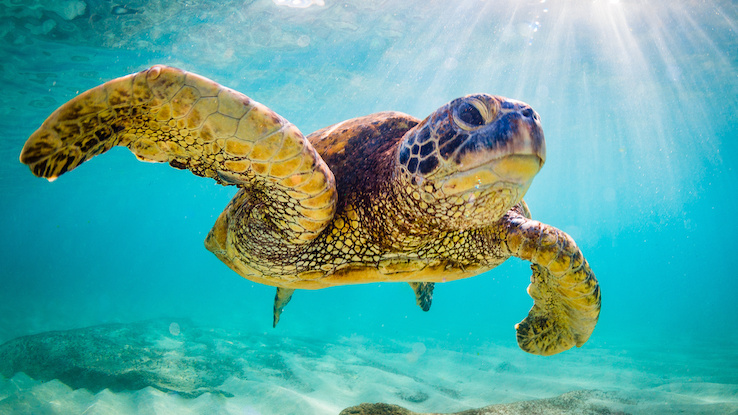 Snorkel in the Iconic "Maui Turtle Town"
There are many ways to explore the glistening ocean waters of Hawaii. It all depends on your preferred aquatic pastime. Kayaking, snorkeling, scuba diving, swimming, surfing, or paddle surfing are all alternatives. Tropical dreamers wishing to get away from the crowds and buses might check out Maui Kayak Adventures. Professionals will assist you through paddling or snorkeling while you enjoy the scenery and embark on excursions such as whale or dolphin viewing while kayaking. On the other hand, snorkeling involves diving among Hawaiian green sea turtles and other marine species. The sea turtles come up to swim around you and are an incredible sight to see!
You might even snorkel or scuba dive with manta rays at night. Manta rays are enormous, pancake-like marine creatures that glide out of the darkness and into the spotlights set up by local dive or snorkel operators. Manta rays swim directly over and under snorkelers, twisting and twirling through the water in beautiful dances — delivering a one-of-a-kind experience in Hawaii.