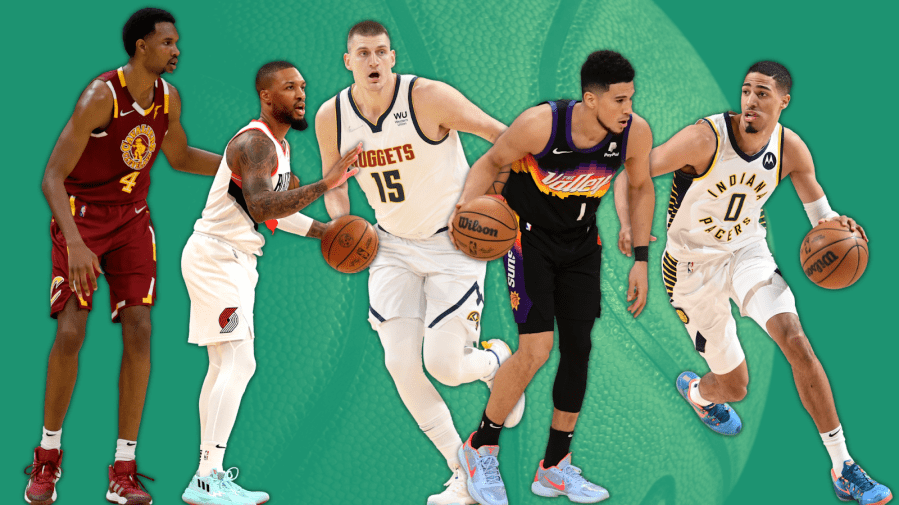 We're in the midst of the NBA offseason at the moment, but that doesn't mean the NBA isn't on our radar. Oddsmakers have posted 2022-23 NBA season win totals, and if you're like me, you're already starting to think about which teams seem a tad underrated. Every year, a few teams win a lot more games than we expect them to, and it's pretty likely this year will be no exception.
So, let's take stock of some of the offseason changes and roster moves that have happened around the league. To do that, we'll focus on five teams with a good chance to surprise us by exceeding our (in some cases already quite high!) expectations.
Denver Nuggets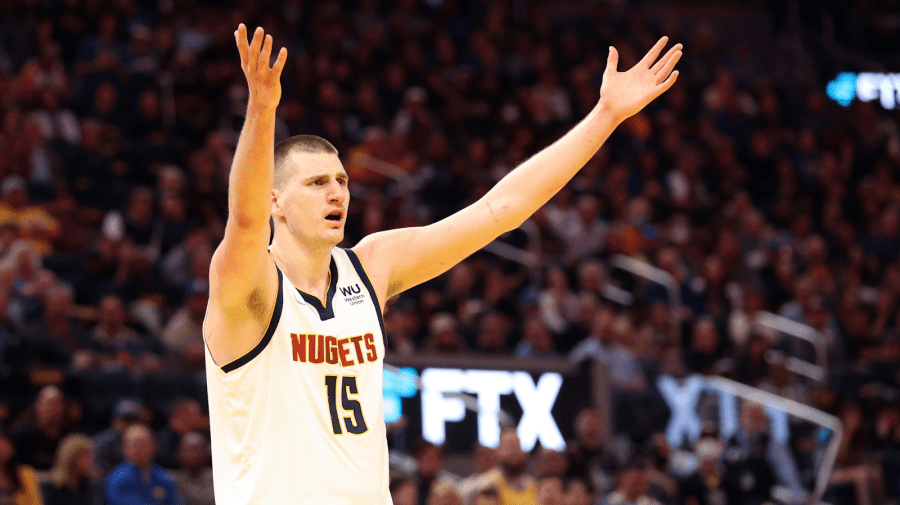 The Nuggets, all things considered, actually had a pretty good 2021-22 season. They went 48-34 and snuck into the playoffs at sixth place in the Western Conference. There, they were summarily dismissed in five games by the Golden State Warriors, who went on to win the title. Considering the Nuggets were without their second and third best players — point guard Jamal Murray and forward Michael Porter Jr. — it could have been much worse.
That it wasn't is a credit to Nikola Jokić, the Nuggets center who managed to win his second consecutive league MVP trophy by picking up the slack for his injured teammates. Jokić was astonishing last season, increasing both his scoring and his rebounding to career-high levels.
This year, the Nuggets will have Murray and Porter back, and they've made some nice moves around the edges. On the wing, Will Barton will be replaced by Kentavious Caldwell-Pope, a better shooter and defender. In the backcourt, Monte Morris is out and Bruce Brown is in; the Nuggets will miss Morris' solid, mistake-free game, but Brown's cutting and passing will be put to full advantage alongside Jokić's genius passing skill.
At the moment, the oddsmakers in Las Vegas and on online sportsbooks like BetMGM have the Nuggets as something like the 10th most likely team to win the championship, but I think it's easy to argue they should be in the top five, along with the Celtics, Bucks, Warriors and Clippers. They were title contenders before Murray was injured two seasons ago, and he's the key to unlocking those chances again now.
Cleveland Cavaliers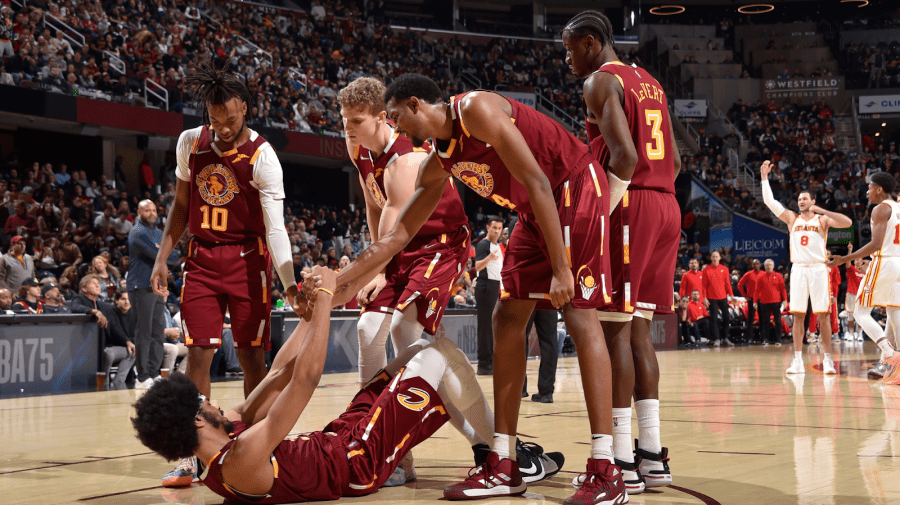 Last season the Cavs went 44-38. That's the record of a mediocre team, and that's where they ended up; they were 3-7 over their final 10 games, and then lost two straight play-in games to miss the playoffs entirely. But all of this belies the bigger story of the Cavs' season, because at the All-Star break, the Cavs were 35-23 despite lots of injuries and an incredibly young roster.
Per NBA.com's stats, the Cavs finished last season 20th in offense and fifth in defense, so it's clear this is a team with a ton of potential on the defensive side. If you dig a little deeper, things are even more impressive. In over a thousand minutes with Jarrett Allen at center and Evan Mobley at power forward, the Cavs gave up under 104 points per 100 possessions — a number that's a few points better than the Boston Celtics' league best defense from last season.
Mobley, in particular, is special, and he should improve a ton heading into his second NBA season. If Allen and Mobley can stay healthy — each missed significant time last year — the Cavs should easily crack the top five in defense once again.
The offense is a little trickier. Right now, the burden falls solely on fourth-year point guard Darius Garland. Garland improved a lot last year — he finished third in Most Improved Player voting — but he'll need help that this roster is still lacking. Getting reserve point guard Ricky Rubio back from injury will help, but that's probably not going to happen until after the new year, so keep an eye on Collin Sexton. He's still a restricted free agent, but if the Cavs can come to terms with him, he'll provide some of the scoring punch they need.
Portland Trail Blazers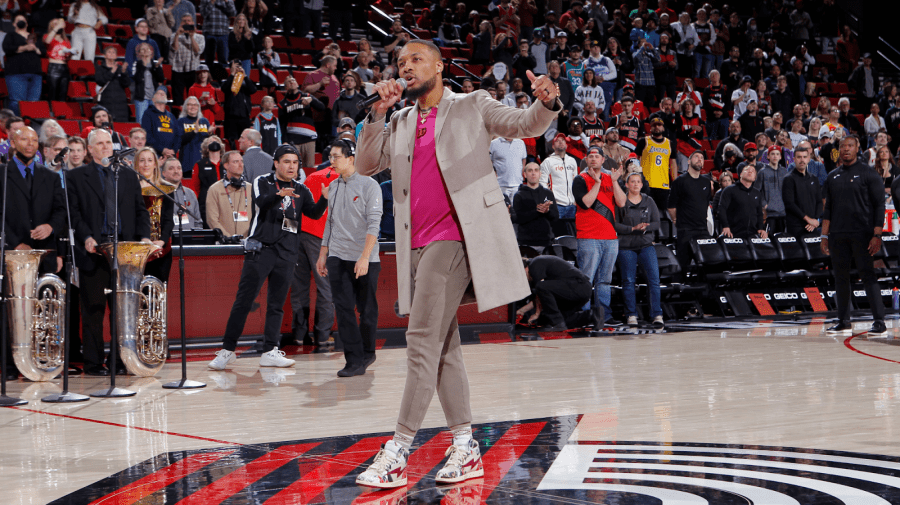 Last season was a disappointing one for the Blazers. Star point guard Damian Lillard played hurt for a while, had the worst season of his career and then shut it down. The team tanked, finishing just 27-55. They traded away veterans like shooting guard Norman Powell and versatile wing defender Robert Covington. In exchange, they got a high pick in a loaded draft, and they used it on a promising offensive talent in Shaedon Sharpe.
In the meantime, they've used this offseason to rejigger the team around Lillard, who should be healthy after taking the entire second half of the season off. They traded for forward Jerami Grant, a player with significant skill on both ends of the floor. They signed Gary Payton II, one of the best perimeter defenders in basketball, away from the NBA Champion Golden State Warriors on a long-term contract. They also locked up key members of previous Blazers squads, like center Jusuf Nurkic and combo guard Anfernee Simons.
And while their depth is a little bit thin, a starting lineup of Lillard, Simons, Josh Hart, Jerami Grant and Jusuf Nurkic has a chance to be one of the best lineups in the NBA this season, with plenty of scoring and hopefully enough defense to let the scorers cook. If those five players stay healthy, I'd bet on the Blazers to be a lot better than the average team Vegas seems to expect them to be this year.
Phoenix Suns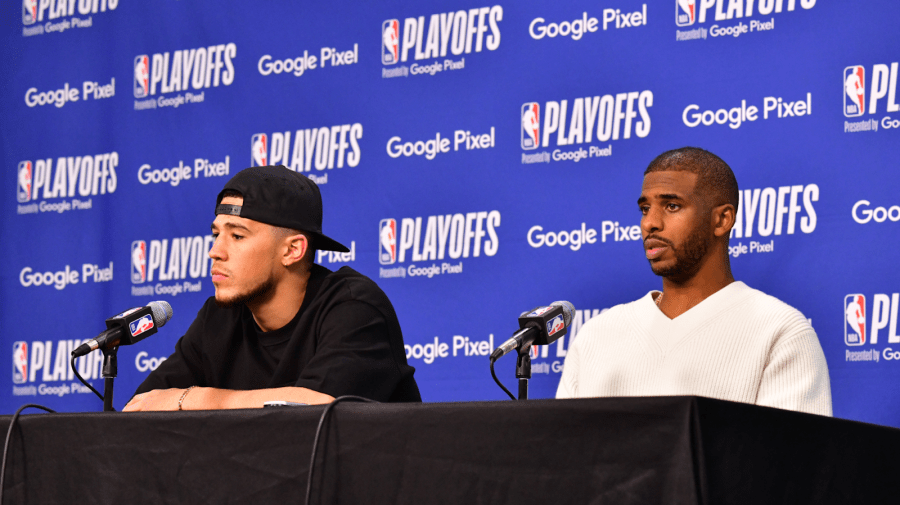 Maybe it's strange to say that last season's best regular season team could surprise us this season; after all, the Suns cruised to a 64-18 record that was a full eight games better than any other team in the NBA. Unfortunately for them, they melted down in the second round of the playoffs against the Dallas Mavericks, ending their season on an incredibly sour note.
Nevertheless, in spite of some drama around the free agency of center Deandre Ayton — he's back on a four-year contract — the Suns are bringing back every key piece from last season's team. They've even added a couple of useful rotation pieces on the wing in defensive ace Josh Okogie and former Warriors reserve Damion Lee. Reserve big man Dario Saric will return from injury to shore up the frontcourt rotation.
While all-time great point guard Chris Paul is another year older at 37, he was still one of the league's best players last season. His backcourt running mate Devin Booker will get another year closer to his prime for his age 26 season and should be able to pick up the slack as Paul ages.
When you add it all up, while it feels a little like folks are somewhat down on the Suns after their playoff failure, the team should continue to be a regular season wins machine this year. They were one of the five best teams in the NBA last year both on offense and defense, and I'd be surprised if they didn't duplicate that success this time around.
Indiana Pacers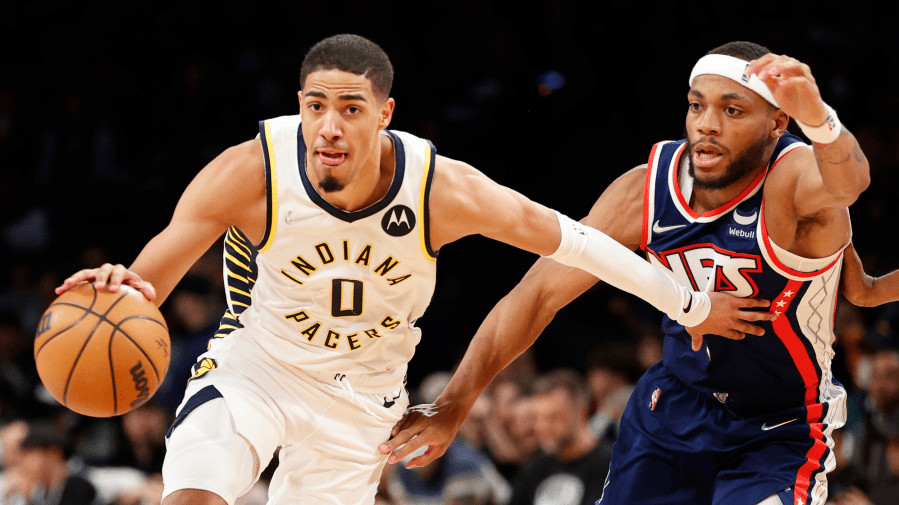 We'll end this list with a bit of a longshot. The oddsmakers think the Pacers are going to be one of the worst teams in the league this season, and it's hard to blame them. They went 25-57 last season with an average offense and one of the three worst defenses in the NBA. They traded away their best player — big man Domantas Sabonis — at the trade deadline, and they traded away a solid player in point guard Malcolm Brogdon to the Celtics this summer.
And yet, I think there are some reasons to be optimistic bubbling up underneath the surface. For one thing, they've got an excellent coach in Rick Carlisle. In the 20 NBA seasons, last season was the second worst, and it's hard to imagine that he won't find ways to improve the team. For another thing, while it seems like the front office is probably okay with a couple years of losing as they rebuild, there's a fair amount of talent here.
It all begins and ends with Tyrese Haliburton. Haliburton is the rare player who can efficiently run an NBA offense without dominating the ball. Despite his strange shooting form, he's a knockdown shooter from pretty much all areas of the floor. Even more than that, he's a special passer — he averaged almost 10 assists per game in 26 games after being traded to the Pacers next season.
Because Haliburton's game is so unselfish and easy to mesh with other players', I'm expecting big improvements from young players on the roster. Versatile bigs like Isaiah Jackson and Jalen Smith will have a chance to spread their wings a little offensively, and shooters like Chris Duarte and Buddy Hield will provide space for everyone to operate. Add to that a defensive anchor like Myles Turner (playing for a new contract, possibly), and the Pacers have a chance to be a lot friskier than many folks think.