The NFL's preseason's about to start, and that means regular season games will be kicking off before we know it. And since we all love to predict the future way before it really makes sense to do so, it feels like a great time to take stock of the upcoming NFL Most Valuable Player (MVP) race. Though the season hasn't started yet and anything can still happen, there's a heap of players at the top of the pile with a much better shot than anybody else.
Part of that is the fact that it's a really good bet the MVP will be a quarterback. Over the past 20 years, only 3 players who weren't QBs have won the award: Adrian Peterson (2012), LaDanian Tomlinson (2006) and Shaun Alexander (2005). The MVP also, strangely enough, tends to be a former MVP — the league crowned a first-time MVP in just five of the past 10 seasons. With all of that in mind, here's a look at the current favorites for the upcoming season.
Josh Allen (QB, Buffalo Bills)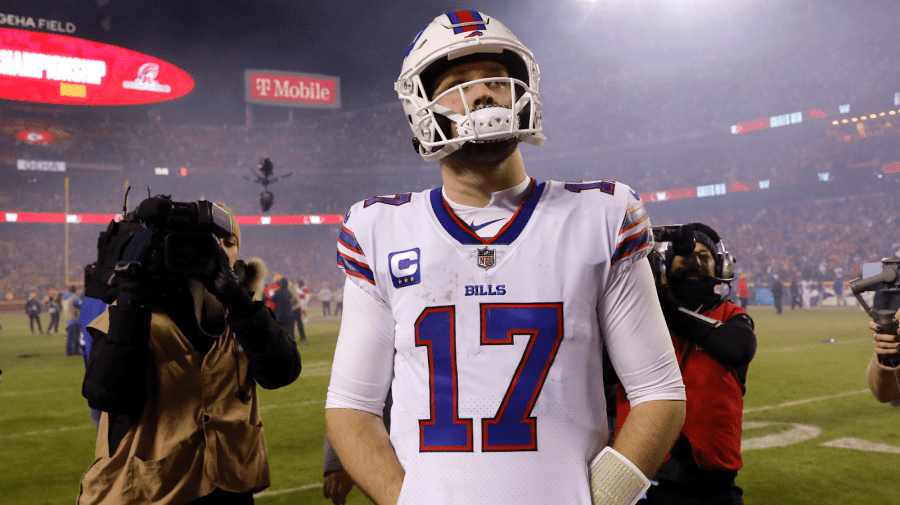 The Bills season ended in wild fashion as they lost in overtime to the Kansas City Chiefs in the Divisional Round of the playoffs, but Josh Allen was spectacular throughout the year. In the regular season, he threw 36 touchdown passes, but his ground game was just as impressive. He finished third in the NFL in rushing yards among passers (763) and led all AFC players in rushing yards per attempt (6.3). More importantly, the Bills won the AFC East with a record of 11-6.
It's always a little risky, given their history of heartbreak in big games, to label the Bills as Super Bowl favorites. Even so, they're right at the top of the list of the best teams in football heading into this season. That means Allen's going to have every chance to be at the top of the MVP rankings if he repeats the success he had last year. And since he's just 26 — and heading into the prime of his career — he's an excellent bet to do just that.
Patrick Mahomes (QB, Kansas City Chiefs)
Patrick Mahomes — like a few of the other guys on this list — checks all the boxes in the MVP candidate department: he's a quarterback on a really good team, and he was the NFL's MVP once already back in 2018. Last season, Mahomes led the Chiefs to a 12-5 record and an appearance in the AFC Conference Championship game, where they ultimately lost in overtime to the Cincinnati Bengals.
On the other hand, Mahomes threw more than twice as many interceptions last season (13) as he did in the previous year (6). While the Chiefs offense still ended the season putting up tons of points as usual, Mahomes went through a prolonged slump for the first time in his career, too. The Chiefs averaged just 25.5 points per game over the first eleven games of the season before exploding for 33.1 in their final six after the bye week. Those early season struggles can have a big impact on the MVP race, fair or not, so it'll be interesting to see how Mahomes performs early this season.
Tom Brady (QB, Tampa Bay Buccaneers)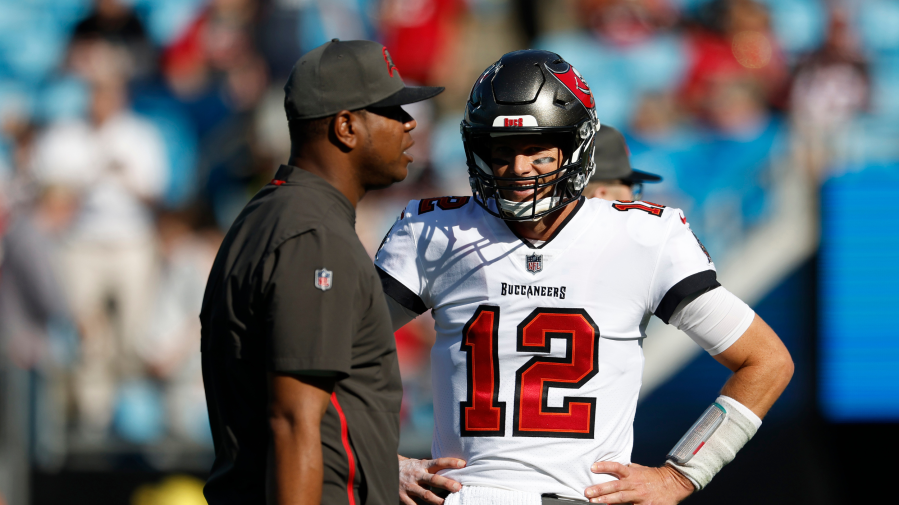 The ageless wonder just keeps defying time. Last season — at age 44 — Tom Brady set career highs in passes attempted (719), passes completed (485) and total passing yards (5316). Each of those numbers led the NFL last year. He also managed to get sacked just 22 times, fewer than any quarterback who threw at least 400 passes. The Bucs went 13-4 and lost a close game to the Los Angeles Rams in the Divisional Round, but Brady showed surprisingly few signs that he might be slowing down with age.
Brady's Tampa Bay squad should be pretty potent again this season. They'll start the season as heavy favorites to win their division, and if they do it means yet another playoff berth for Brady, this time at age 45. At some point in the future, you have to imagine Brady will finally retire for good, but until he does, bet against him at your own peril. He's been league MVP three times (2007, 2010 and 2017), and he's got an excellent shot at making this season the fourth.
Aaron Rodgers (QB, Green Bay Packers)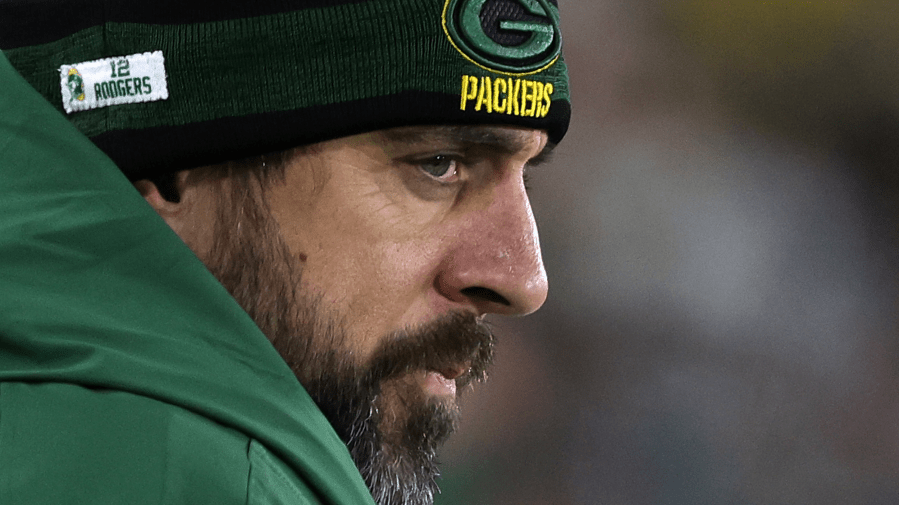 Speaking of players who have won multiple MVP awards already, Aaron Rodgers has won the last two of them. Last season, in leading the Green Bay Packers to a 13-4 record that led the NFC North, Rodgers led the conference in both highest touchdown percentage and lowest interception percentage. He's all steak and no sizzle.
Rodgers is 38, which would seem pretty ancient if Tom Brady didn't exist. It's pretty remarkable that he just won two MVP awards in a row at this age. Rodgers now has two of the four oldest MVP campaigns in NFL history (Brady and Peyton Manning have the other two). Like Brady's Bucs, Rodgers' Packers are favorites to repeat as division champions, and that team success should propel Rodgers to a decent shot at his fifth MVP award, which would put him just behind Manning's six on the all time list.
Justin Herbert (QB, Los Angeles Chargers)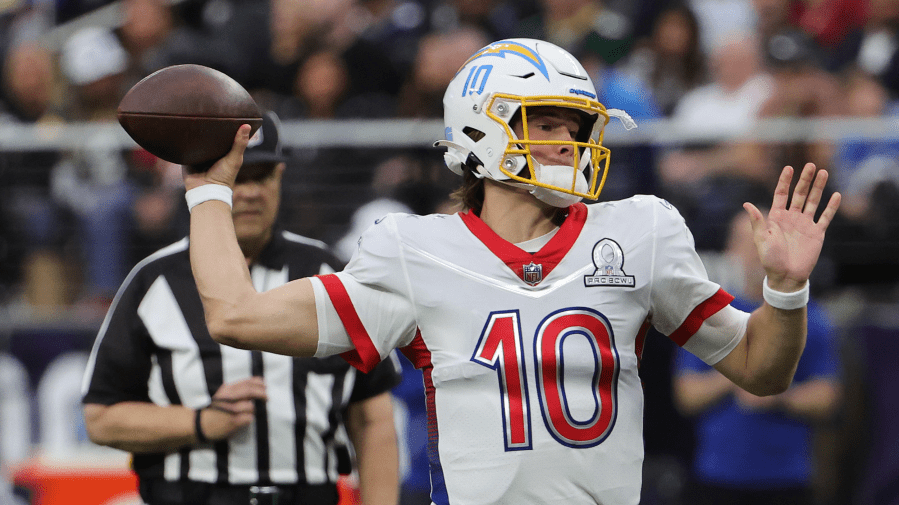 We go from the old guys to the youngest player on this list: Justin Herbert, age 24. His Chargers went just 9-8 last season — his second in the NFL. He's just 15-17 as a starting quarterback so far in his young career, but the Charges are poised for bigger things this time around.
With Keenan Allen and Mike Williams lining up alongside Herbert as wide receivers, the offense should continue to be potent. And the team should get much better on defense after giving up the fourth most points per game of any team in the NFL last year. Specifically, the big free agent signings of cornerback J.C. Jackson and defensive tackles Sebastian Joseph-Day and Austin Johnson will be a major upgrade on that end.
In terms of the MVP race, here's where the competition gets fierce. Justin Herbert's Chargers squad will be competing in the same division as Mahomes' Chiefs. The oddsmakers have set the win totals for each team right in the range of 10 or 11 wins, so it's hard to say which group is the favorite to win the division. If the Chargers can pull it off, Herbert could end up at the top of this list.