During this year's offseason for the National Hockey League (NHL), a lot has happened behind the scenes ahead of the 2022–23 regular season games, which begin in October. Coming off a Stanley Cup win, the Colorado Avalanche have seen their fair share of trades and NHL offseason moves. But the defending champs aren't the only team experiencing that churn as the league's other 31 Stanley Cup hopefuls look to optimize their rosters.
And while some moves may seem minor on the surface, it's clear that just one strategic adjustment to a lineup can have a huge impact on what happens on the ice. With this in mind, we're taking a look at the 2022 NHL offseason moves that are worth noting.
Free Agent Johnny Gaudreau Signs With the Columbus Blue Jackets
One of the earlier offseason moves that created a significant ripple effect across the league involved Johnny Gaudreau, one of the NHL's most in-demand free agents. Hockey pundits across the board feel he's in his prime — during the 2021–22 season he scored an impressive 115 points, so we can't disagree.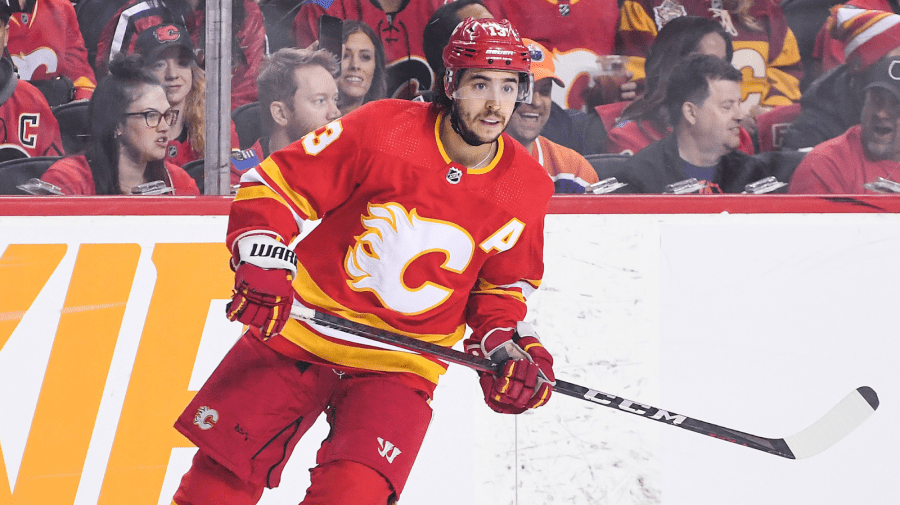 And while it seemed like Gaudreau would land on Newark, New York or Philadelphia — he grew up in the New Jersey area, after all — things went a completely different route. After turning down a pretty lucrative offer from the Calgary Flames, he signed with the Columbus Blue Jackets, a team with a pretty mediocre playoffs history. But he didn't just sign on for a season — Gaudreau committed to seven years with the Blue Jackets.
This has got to be one of 2022's most surprising NHL offseason moves. Columbus didn't seem like a blip on Gaudreau's radar — not to mention, they didn't seem like real Stanley Cup contenders, given the team's track record — but now the Blue Jackets have a bona fide star player. Will Gaudreau lead the team to new heights? We're excited to find out.
Matthew Tkachuk Heads to Florida; Calgary Gets Plenty in Return
While the Calgary Flames certainly felt the sting of losing out on Gaudreau, the hits didn't stop there. Soon after Gaudreau turned down Calgary's offer, Matthew Tkachuk made it clear that a long-term contract extension just wasn't in the cards for him. Instead, the former Flames right winger looked for a trade opportunity.
Since players with Tkachuk's level of clout don't typically open themselves up to trades that often, his decision sent shockwaves through the NHL. Not to mention, he had an outstanding 2021–22 season with Calgary, and usually that signals a contract extension. So, yes, this is also one of the year's most surprising NHL offseason moves. With most of the league's other 31 teams vying for the bid, Tkachuk's path was pretty unclear. In the end, he signed a lengthy eight-year contract with the Florida Panthers.
But it wasn't all bad news for Calgary: Tkachuk's former team nabbed Jonathan Huberdeau and Mackenzie Weegar, along with a first-round draft pick. Did the Flames manage to reshape their roster for the better with these moves? Only time will tell.
Calgary Signs Nazem Kadri
At this point, you're probably wondering how much more action the Calgary Flames saw during the offseason — and that's fair. All of those losses begat gains, at least in some ways. Losing Tkachuck might've been a real hit, but, as mentioned above, the Flames gained new talent in Jonathan Huberdeau as a result. And with Huberdeau on the roster, other players started viewing Calgary in a different light.
Ultimately, that landed Calgary Nazem Kadri, the player most hockey pundits considered the second-most valuable free agent of 2022. Sure, Calgary lost top-tier talent — and the most-sought after free agent — with the Gaudreau trade, but the team certainly made up for its losses by nabbing Kadri.
Another bright spot? Both Kadri and Huberdeau are in their prime, making this one of the best NHL offseason moves this year. Excitingly, what looked like a tough road ahead for Calgary might actually be a season that ends in a real shot at the Stanley Cup.
The Caps Pick Up Darcy Kuemper
During the 2021–22 season, the Washington Capitals goaltending left something to be desired. That feels like an understatement, honestly, but even with those struggles at the net, the team did reach the playoffs. We're taking that as a sign that the Caps have a lot of potential, so long as they fill that goalie spot — which is just what they did.
In one of the best NHL offseason moves of 2022, the Caps signed Darcy Kuemper, who was fourth in the league last season — at 25.19 — for goals saved above average (GSAA). His total saves for 2021–22 came in at 1,616, putting him firmly in the league's top 10. And while Kuemper did struggle during last season's playoffs, it's clear that, as far as the Caps are concerned, this goalkeeper is a real upgrade.
Vincent Trocheck Signs With the Rangers
Much like Calgary, the New York Rangers took some hits when it came to free agents, losing both Andrew Copp and Ryan Strome. Eager to make up for those unfortunate exits, the Rangers signed Vincent Trocheck, formerly of the Carolina Hurricanes, to a seven-year $39.375 million contract in July 2022.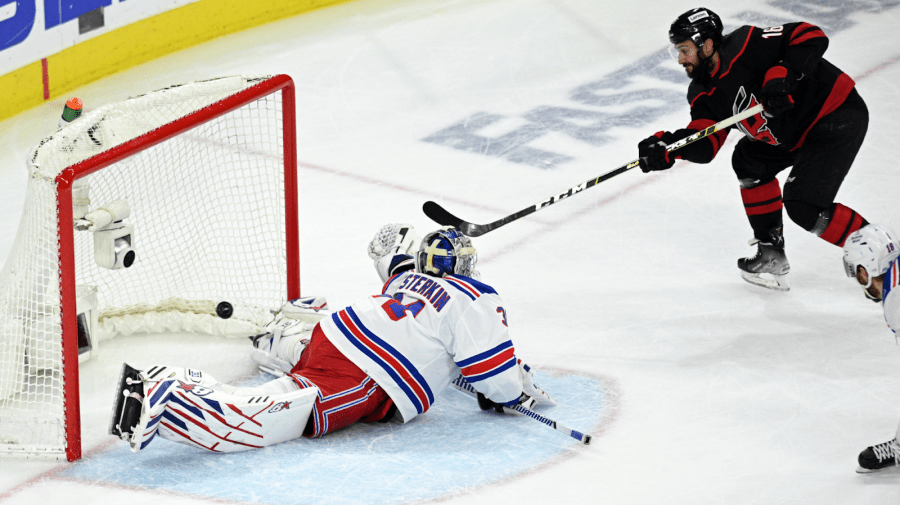 Since Trocheck is 29 years old — and that's getting up there in hockey years — the length of the contract is surprising. Still, for now Trocheck is dependable and versatile, and that might be just what the Rangers need in the short term. While this is a solid move for the upcoming season, the terms of the contract make this move one of the most surprising — and, who knows, maybe one of the worst long-term — NHL offseason moves of the year.
Ottawa Shakes Things Up
Ahead of the 2021–22 season, the Ottawa Senators said they were taking the summer of '21 to rebuild. Ultimately, though, the team had a pretty abysmal season, landing in seventh place in the Atlantic Division. While it's hard to come out the gate at full power during a rebuilding year, many Senators fans — and even some hockey experts — lost faith in the team in a big way. Still, Ottawa's strategists aren't deterred, and seized the opportunity to make some solid NHL offseason moves this summer.
The Senators approach? Be aggressive. And it might've paid off. The team secured Alex DeBrincat during a trade with Chicago, and despite trading Matt Murray to long-time rival the Toronto Maple Leafs, the Senators were able to retain 25% of Murray's salary for the remainder of the contract.
But the moves didn't stop there: Ottawa also brought on Sam Talbot and signed Claude Giroux. Plus, two star players ended up with solid contract extensions: Mathieu Joseph and Josh Norris will likely play out their most productive remaining years with Ottawa. While there are no sure bets in sports, it's clear that the Senators' aggressive approach has helped them shape a pretty solid team — at least on paper. Who knows how things will go when Ottawa takes to the ice.