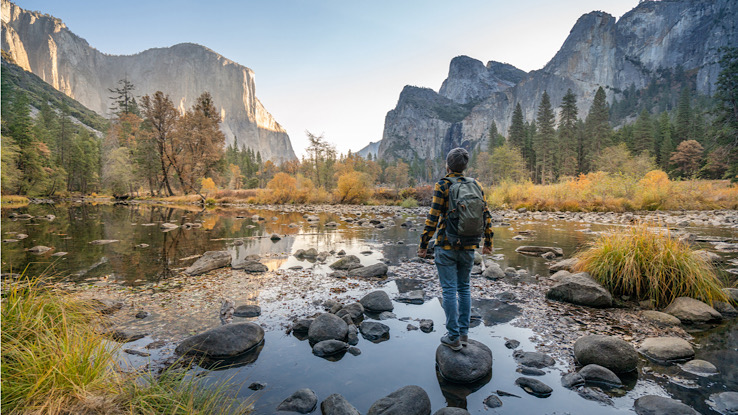 If you haven't seen Our Great National Parks, a series on Netflix narrated by Barack Obama, you should check it out. The cinematography, sweeping landscape shots, and footage of animal encounters are stunning, and Obama's engaging narration flows naturally. The most important thing about the show, though, is its message: protecting national parks and conserving vulnerable land benefits the entire world. Let's take a look at national parks and what we can do to ensure that they don't just survive – but thrive.
Why Are National Parks Important?
Since Yellowstone became a national park in 1872, public lands worldwide have been designated for protection and saved. Land that may have fallen into development, ranching, or mining instead became the property of citizens everywhere, a place for us all to visit and enjoy. The natural resources – the land, trees, and water – and animals in these boundaries get a safe zone to flourish.
When you visit one of these unique places, you will see the importance of national parks. Whether you drive through the tunnel and first see the jaw-dropping beauty of Yosemite, feel the thundering footsteps of elephants in Tsavo, Kenya, or spot an elusive puma in Chilean Patagonia, you will understand the magic of these lands. They offer beauty, tranquility, adventure, and the chance to get away from the norm, making them ideal vacation destinations.
What We Should Not Do at National Parks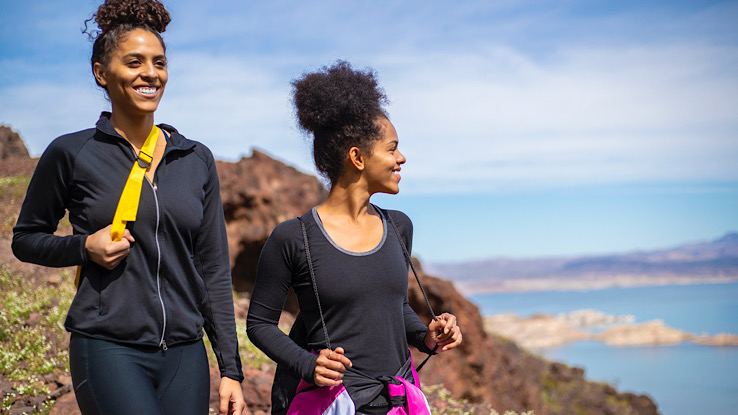 You know that old saying: "with great power comes great responsibility?" Well, it is especially true for our national parks. These lands and animals are not invincible. If we don't take good care of them, we can damage and even destroy them forever. Fortunately, there are rules and guidelines we can follow when we visit to protect national parks.
Don't Leave A Trace
When you finish hiking, camping, or exploring a national park, it should look like no one was ever there when you leave. This includes making sure you don't litter, make fire rings, carve your name in trees, or leave graffiti on rocks (it's hard to believe, but people sadly do all this). National parks are crucial habitats for animals, and every little change has an impact.
Don't Take Hiking Lightly
Many people think of national parks as a kind of Disneyland. They assume that hikes are like thrill rides – maybe a little scary, but there are rangers and people everywhere, so what could go wrong? Make sure you bring plenty of water, layers of clothing, and a first aid kit for minor injuries.
Don't Feed the Animals
Animals in national parks are protected. They have specific diets (that don't involve candy bars and other junk food), and the young learn from their parents how to eat. Every time you feed animals, it encourages them to rely on humans for food and puts them in a dangerous position.
Don't Leave Trails or Roads
National parks are wilderness areas. You can get lost and disappear if you don't stay on designated paths. If you decide to go off-roading – which is usually illegal in parks – you can destroy sensitive habitats and ruin the pristine look of these areas.
Don't Disrupt Other Visitors
People come to national parks to get away from the rush, noise, and stress of their daily lives. Treat the environment with respect; no blaring music, screaming, or hiking aggressively and without good etiquette. Visitors love their parks for the whole package: scenery, wildlife, and peace, so don't ruin the experience.
What We Can Do to Protect National Parks
The good news is that we can do a lot to help protect national parks. Staying on trails, cleaning up your messes, and respecting people and animals within the park are great ways to preserve them. If you have kids (or are one yourself), you can join the Junior Ranger program offered at many parks, where rangers teach children the importance of national parks and how they can be stewards of the land.
There are also many ways you can advocate for national parks, including volunteering, donating, and voting for park-friendly legislation. Since parks are funded with public money, people harming national parklands are hurting your property, so if you see something, say something. The animals, land, and other visitors will thank you.
Organizations That Help Protect National Parks
There are many ways to help if you want to safeguard national parks directly. You will find several organizations that protect the parks, including:
Organization that sell national park merchandise and put profits into the national park system
Conservation groups that fight for swaths of land
Educational groups that inform the public of essential information
You will also see websites and organizations that help people plan and prepare for their big trip to a national park. There are many organizations to choose from, but some examples are:
The National Park Foundation: This group provides a comprehensive approach to protecting animals, land, culture, and the history of national parks. You will see many resources, ranging from park-specific information and recommendations to virtual visits to online Junior Ranger programs.
National Parks Conservation Association: The NPCA is actively involved in protecting our precious lands. They help preserve currently safeguarded lands and fight for new areas' conservation. The association follows laws that affect parkland, advocating for anything that helps protect national parks. They also offer education for kids of all ages to teach how and why national parks are so essential.
Parks Project: This organization is unique. It sells apparel, home and travel products, and accessories. This organization donates much of its profit to protecting parks and educating the public. It also has valuable national park information, guides, music playlists, and a park finder tool.
National Parks Are Essential to Our Future
Our Great National Parks is an inspiring and informative show. Sure, it is made to entertain us, but its message keeps coming through loud and clear. Our national parks are our national and world treasures, and they deserve every ounce of protection we can give them.