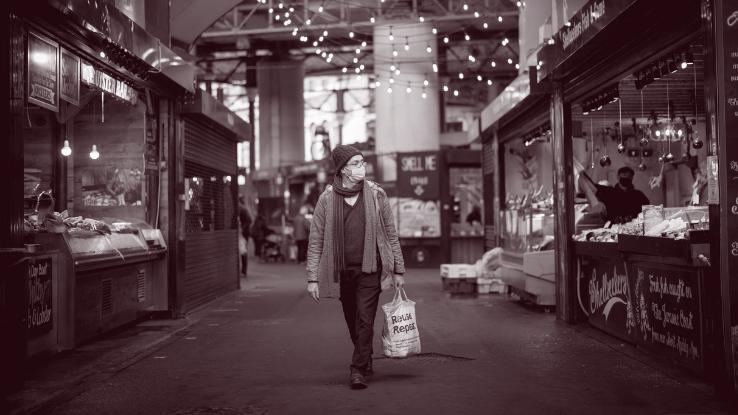 All press is good press — until that press goes too well. Although the Netherlands' beautiful, canal-filled city of Amsterdam garners about $91.5 billion a year through tourism, the city and its residents feel more overwhelmed than grateful. In 2018, a whopping 18 million people visited Amsterdam, and experts estimate that number will climb to 42 million visitors by 2030. Longtime resident Ellen van Loon told CNN, "We [the Dutch] don't want to turn into a Venice."
Italy's similarly canaled destination attracts 28 million visitors annually — while 2,000 residents abandon the city each year due to those same tourists. Of course, Amsterdam and Venice aren't the only cities that have become synonymous with overtourism. In fact, hotspots all over the world, from beaches in Thailand to ancient sites in Peru, have simply attracted too many curious tourists. This phenomenon, known as overtourism, has led to environmental and ecological damage as well as a great deal of strain for locals who must navigate living amongst tourists and their economic impact.
Of course, the COVID-19 pandemic has stymied travel, shutting down airports, cities, borders and entire nations. According to the U.S. Travel Association, travel spending declined by an unheard of 42% in 2020; international and business travel suffered the most, with spending falling 76% and 70%, respectively. So, after a year of virtually no tourism, how are these (normally too heavily traveled) places, and the people that call them home, faring?
How Overtourism Impacts Some of the World's Most Beautiful Destinations
Be it an ancient site, a crowded city or a place of natural splendor, popular destinations all feel the effects of overtourism differently. For example, Rapa Nui — often known to westerners as Easter Island — faces preservation issues, especially when it comes to the island's famed moai sculptures. Meanwhile, the Galápagos Islands, the fragile and isolated ecosystem Charles Darwin popularized, has put a cap on how many visitors can travel to the archipelago each year. And in hotspot cities like Barcelona, Spain, locals are so furious with the unprecedented jump in tourists that they've coined a term to describe what overtourism is doing to the city: parquetematización — or the act of becoming a theme park.
Some of the other most heavily impacted destinations include:
Santorini, Greece: Greece as a whole may be on the brink of an overtourism crisis. In 2018, the country hosted an unprecedented 32 million visitors, whereas back in 2010, that figure was closer to 15 million. The Greek National Tourism Organisation says it plans to strategically extend what is considered the summer holiday period so the influx of tourists doesn't "[move] beyond the carrying capacity of the environment." Of all locales, the small island of Santorini has been hit hardest, garnering a whopping 5.5 million annual visitors.
Machu Picchu: Peru's most well-known Inca citadel is one of those destinations everyone puts on their bucket list. Unfortunately, this wonder of the ancient world wasn't built to sustain the more than 1.2 million tourists that trek to the archeological site annually. Since Peru can't just close its most popular tourist spot, a new ticketing system was implemented in 2017 to promote preservation.
Koh Tachai, Thailand: Like most Thai marine parks, Koh Tachai, an island in Similan National Park, is closed every May through October for the monsoon season. But in 2016, the park didn't reopen. The beautiful beaches had been overrun with 14 times the number of people experts said the beaches should hold. Officials decided to close the island for rehabilitation, although many fear the damage is irreparable. In addition to problems related to general overcrowding, inexperienced divers — who were more concerned with photographs than their surroundings — damaged the island's fragile reefs. As of 2019, Koh Tachai is closed to tourists indefinitely.
Dubrovnik, Croatia: Although it joined UNESCO's list of World Heritage Sites back in 1979, Dubrovnik only recently emerged as one of the Mediterranean's top tourist destinations. Unfortunately, locals claim the Old City's historic cathedrals, fortresses and buildings have swelled with Disneyland-level crowds — due to the popularity of HBO's Game of Thrones and the sheer number of cruises it brings in.
Boracay, Philippines: Boracay is known for having some of the most beautiful beaches in the world. But those beaches were closed to tourists in 2018 by the president of the Philippines. An estimated 1.7 million travelers visited the island within a 10-month period, raising major infrastructure concerns — namely in terms of sewage treatment.
How Has a Year Without Tourists Impacted These Normally Heavily Trafficked Places?
Cruises were one of the first aspects of the travel industry to shut down in 2020. In fact, the Centers for Disease Control and Prevention (CDC) found that between February 3 and March 13 roughly 200 COVID-19 cases in the U.S. were linked to cruise ship passengers. Soon enough, halts on air travel and widespread lockdowns followed.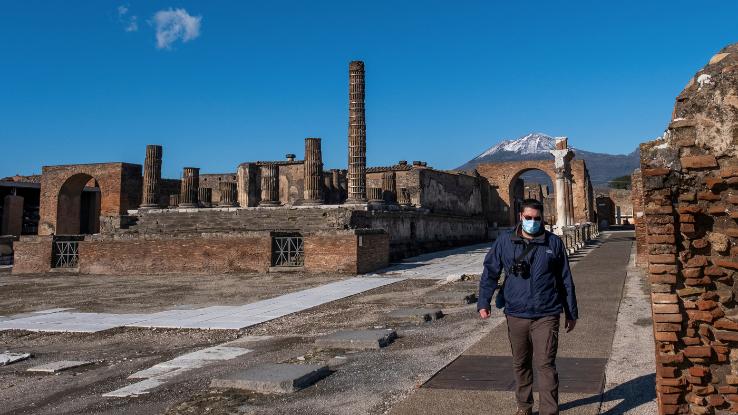 In Venice, a city that's usually visited by upwards of 32,000 cruise ship passengers a day, the pandemic has completely changed the day-to-day energy of life there. "Everyday life is a lot more pleasant without the congestion created by the crowds of tourists that came in large groups," Venice resident Jane da Mosto told CNN Travel.
Of course, that calmer way of life comes at a cost financially. The reprieve from tourists has had that same dual impact the world over. Now, in light of the pandemic, only 75 people are allowed in Machu Picchu at a time, which translates to just under 700 visitors a day. That's hundreds less than the norm — and, while it's better for the ancient site, the financial impact will certainly be felt. While experts predict that the travel industry will bounce back, COVID-19 has definitely upset the industry's stability — largely because the pandemic, and various countries' reactions to it, are so unpredictable.
Still, some see the pandemic as a disruption to a vicious, seemingly unbreakable cycle. With overtourism, governments often make tradeoffs to keep the cash flowing in, only to scramble for solutions to restore environments and structures or appease upset locals. With this in mind, World Politics Review brings up an interesting question: "Should business-as-usual be salvaged at any cost, or is now the chance to create a smaller, slower and more sustainable model of global tourism?" While the COVID-19 pandemic may have only put a temporary pause on tourism, the pause itself could be a chance to recalibrate, to figure out a way to end overtourism once and for all.