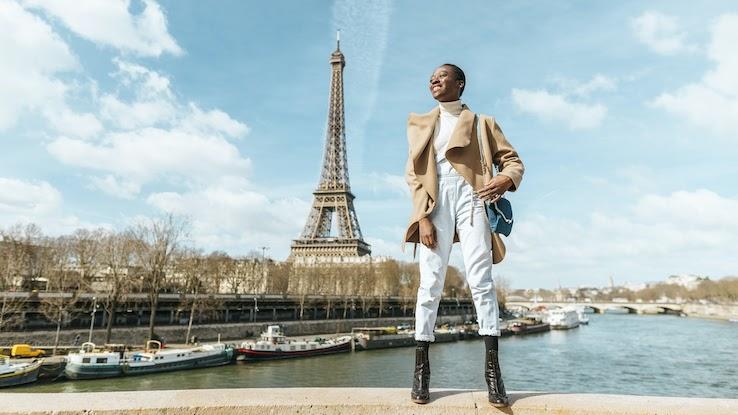 Are you missing the days of booking tickets, packing suitcases and even munching on tiny bags of peanuts while wishing you invested in those $300 noise-canceling headphones? You're not alone — and it's no secret that it's been a little difficult to get out and explore in the past few years. But here's a bit of hope: There's no reason why you can't indulge in a little armchair journeying to soothe your wanderlust while we all do our part to get the world healthier and safer.
First stop? Paris, France. Whether you've recently added Paris to your travel bucket list or you've dreamed of visiting for years, taking a digital trip to La Ville Lumière — the City of Light — is a great way to get familiar with all the beauty this historic European capital has to offer. As an added bonus, a virtual trip to some of its most famous landmarks (along with a few lesser-known spots) is a satisfying way to bask in Paris' beauty — no noise-canceling headphones required. Bon voyage!
Visit the Top of the Eiffel Tower — or the Bottom
If you're thinking about traveling to Paris, a trip to the Eiffel Tower is a must — it's one of the most iconic landmarks in the city, if not the world. While some are content to take pictures at the bottom of the tower, surveying the city from the top viewing deck is nothing short of breathtaking. There can be a two to three-hour wait to visit the "Iron Lady," however, so if you're content to catch a glimpse of the emblematic structure, consider enjoying a picnic at the Champs de Mars instead. It's Paris' answer to Central Park — a lush green space that sits in the shadow of the Eiffel Tower and lacks wait times completely.
Take a Beautiful River Cruise Down the Seine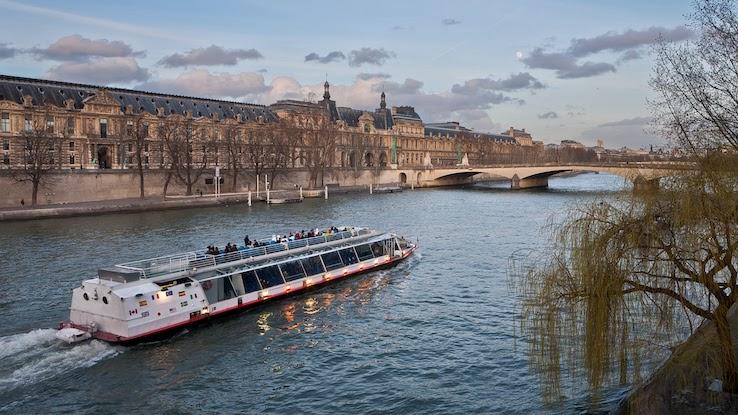 At nearly 500 miles long, the Seine River winds its way through the entire city of Paris before meandering out to the English Channel — creating plenty of sightseeing opportunities if you're interested in viewing the city from a unique vantage point. Catching a river cruise along the Seine allows you to take in landmarks like the Eiffel Tower, Love Lock bridge, the Louvre and the Notre-Dame cathedral, among plenty of others.
Check Out Books at the Historic Shakespeare and Company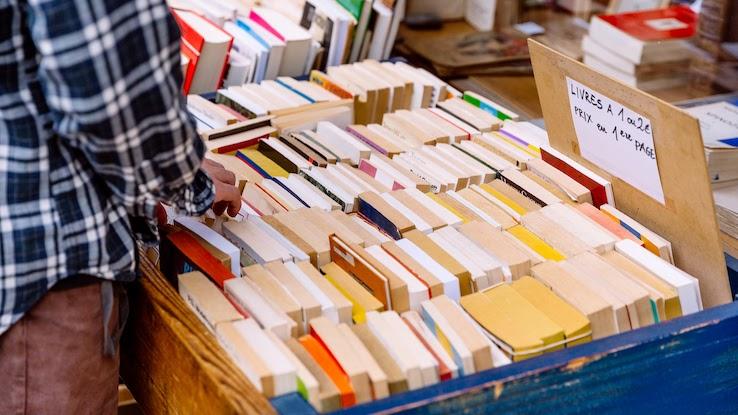 Since 1951, the widely celebrated Shakespeare and Company bookstore has delighted bibliophiles and provided respite for weary travelers wanting to rest their feet but not their minds. Specializing in English-language books, the shop is also home to "Tumbleweeds" — aspiring writers who are allowed to sleep in the beds (yes!) located among the shelves as long as they read several titles a week and write the reviews Shakespeare and Company provides to customers. There's also an on-site cafe that specializes in vegetarian fare. This unique literary outpost really does have it all.
Take a Stroll Through the Montmartre District
Montmartre (whose name means "mountain of the martyr") is perhaps the most famous district in Paris. It's a charming hilltop village complete with shops, cafes, vineyards, art and gardens. Another incredible landmark of the city is located here, too; the grand Sacré-Cœur basilica is a Roman Catholic church that's more than a century old. Head to the neighborhood to gain a better feel for the city's art culture — it was once home to famous painters like Maurice Utrillo and Pierre-Auguste Renoir, and Edgar Degas is buried in the cemetery there. It's also a great place for taking a romantic walk or pausing to find a spark of inspiration and creativity.
Shop 'Til You Drop at Le Bon Marché Rive Gauche
Le Bon Marché Rive Gauche, which opened in Paris in 1852, holds the distinguished title of being the first department store in the world. Today, it's still a popular spot for intrepid shoppers looking to pick up the latest in Parisian fashions, accessories, tablewares and other home decor items. Beyond serving as an elegant place to shop for luxe souvenirs, the store has solidified its role as a place of cultural significance by displaying different art installations throughout the year. It's architecturally stunning, too — surprisingly, even the escalators are a beautiful focal point.
Fuel Up for the Day at Les Deux Magots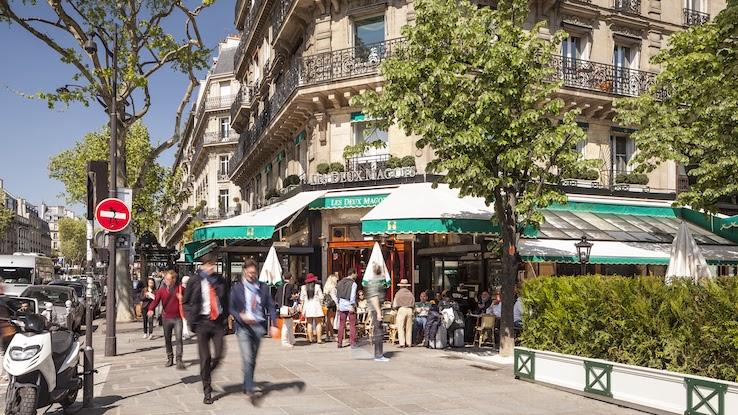 Paris' beauty isn't just visual — it's also flavorful. The city is known for its bistros and cafes, and Les Deux Magots is one you just have to see (and eat in) to believe. Set in the charming and historied Saint-Germain-des-Prés, Les Deux Magots is the place to sample unforgettable coffee drinks, pastries, cheeses, caviar and other treats to help energize you for your city tours. In its long history — it was founded in 1812 — the café has welcomed artists and creatives like Elsa Triolet, Jean Giraudoux, Pablo Picasso, Ernest Hemingway and others.
Lose Track of Time Exploring the Palace of Versailles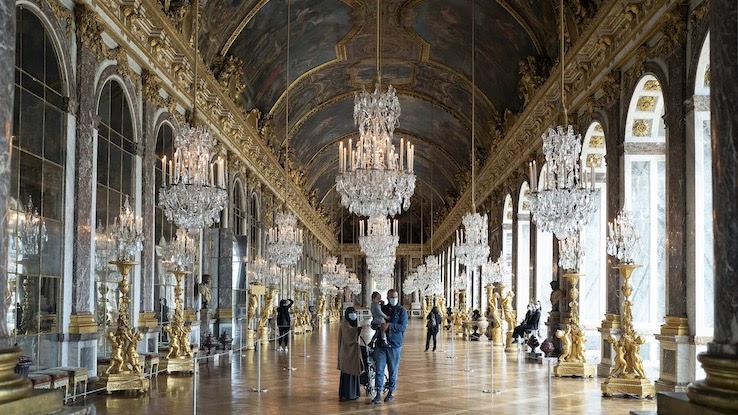 After King Louis XVI was forced to leave the property in 1789, the Palace of Versailles ceased serving as a royal residence. However, it has since turned into a historic landmark and popular tourist location. Over the centuries, the palace has become home to over 60,000 paintings and sculptures. Versailles, which covers roughly 2,014 acres of land, also boasts impeccable gardens and historical artifacts that once belonged to royalty. Even if you head to Paris just for a single day, planning a trip to the estate is definitely a must!
Discover Food From Different Cultures at Marché des Enfants Rouges
Want to try your hand at whipping up some French dishes? While a private cooking lesson with Alain Ducasse may be off the table, a trip to the Marché des Enfants Rouges may be the next best thing. Opened in the early 1600s, this is the oldest food market in Paris. It's largely outdoors, but wandering through the network of aisles — discovering florist stands, bakeries and fresh produce along the way — serves up a hands-on way to learn about French food culture and some global offerings as well. If you're in need of a quick snack, pop into one of the market's cafes for a treat.
See the Mona Lisa and Other Paintings at the Louvre Museum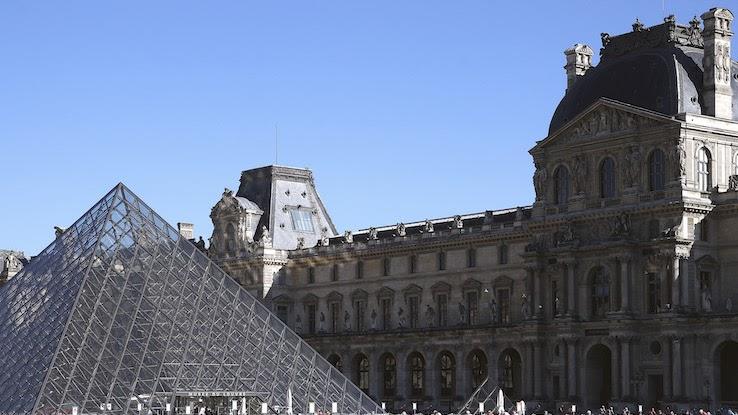 Like many other historic monuments around the City of Light, the Louvre was also once a palace. Today, it's one of the most famous museums in the world, housing collections of art and artifacts from some of the most celebrated creators and cultures in history. If you're looking to spot a notable face or two, you'll want to stop by Leonardo da Vinci's Renaissance masterpiece, the Mona Lisa, which is on permanent display at the Louvre, and debate with your travel companions whether the subject of the painting is actually smiling or not. Visiting this museum is high on the list of activities that can easily take up an entire day; be sure to carve out enough time in your schedule to see it during your Paris trip.
Catch Some Rays at the Jardin de Luxembourg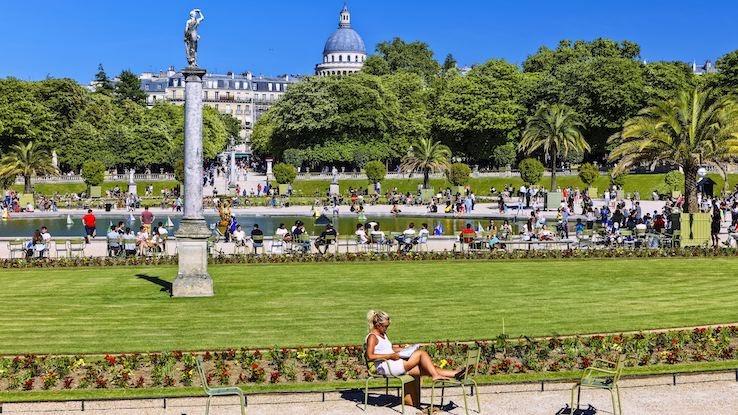 In 1611, Queen Marie de Medici ordered construction of the Jardin de Luxembourg in Paris' 6th arrondissement — the same area as Les Deux Magots — to serve as a home for a royal residence. Today, it still stands as a beautiful park where people gather to read, enjoy a light lunch in the sun or rest after a long stroll. At the center of the park you'll find a large pond surrounded by French and English gardens, along with opportunities to play pickup games of chess and tennis. If you time your visit right, you might also be able to attend events like photography exhibitions and concerts in the nearby bandstand.