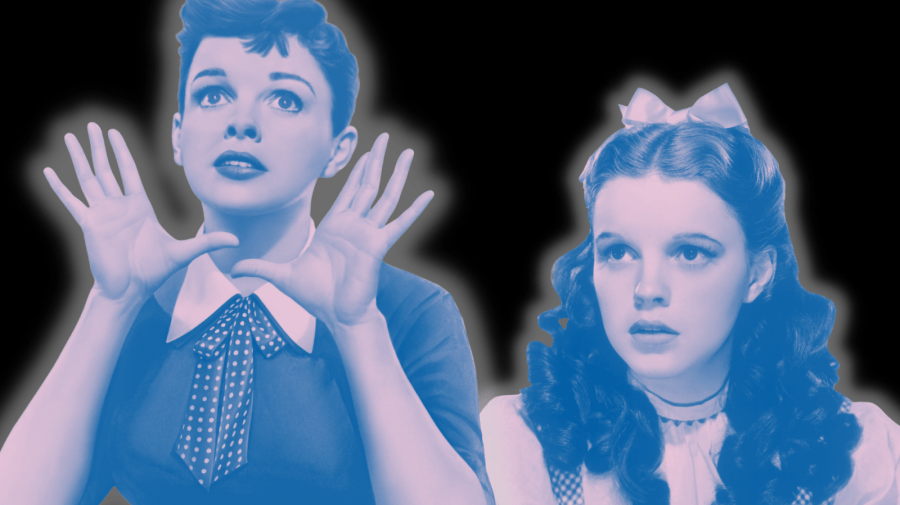 Judy Garland — born Francis Ethel Gumm on June 10, 1922 — died more than half a century ago in 1969 at the much-too-young age of 47. She lived a life that was, in many ways, the embodiment of everything good and bad about show business. The fact that she's still a household name is a testament to her incredible talent and screen presence. It's also a testament to the role that made her famous: Dorothy, from Victor Fleming's 1939 masterpiece, The Wizard of Oz.
It's her amazing screen presence, though, that allows her to live on so many years after she passed away. When you watch a Judy Garland performance, the emotions shine through the screen. Everything she does is so immediate, so present. In celebration of what would be her 100th birthday, we thought we'd take a look at some of the many highlights — as well as a few of the tragedies — of her brief but astonishing career in order to further understand why she's still so beloved today.
Judy Garland in The Wizard of Oz
Garland began appearing in films prior to 1939 — her work alongside Mickey Rooney in the 1938 romantic comedy Love Finds Andy Hardy made it one of the top 10 films of that year — but The Wizard of Oz made her a star. Unfortunately, the experience was also a nightmare. Details didn't come out until later, but she was treated horribly by studio executives, and by the end of the production she was living with substance use disorder (SUD) and struggling with her mental health.
This is one of the tragedies of Hollywood — that the beautiful illusions it produces can sometimes come at a horrible cost. Garland was still a teenager while filming The Wizard of Oz; what remains is a magnificent performance that, in many ways, destroyed her. This pattern continued throughout her professional life.
It's important, of course, to note that the performance was truly special. Garland's Dorothy is the gravitational center of a film in which fantastic things are happening constantly. There's a reason the film — and her singing voice in the famous song "Over the Rainbow" — remain iconic to this day. Over 80 years after the film came out, it still captures audiences of kids and adults alike, and it's Garland's performance through which we see, feel and experience everything that happens.
MGM, Meet Me in St. Louis and Vincente Minnelli
Garland made movies for Metro-Goldwyn-Mayer (MGM) and studio head Louis B. Mayer for most of the decade that followed her work in The Wizard of Oz. Mayer is generally credited with being one of the people most responsible for the Hollywood "star system," in which studios cultivated stars who remained under their strict control. Garland was a part of this system, about which Mayer once said, "A star is made, created; carefully and cold-bloodedly built up from nothing, from nobody."
It's probably not surprising that living under the star system was incredibly difficult for Garland. Her appearance was constantly tweaked and criticized, and she continued to struggle with substance abuse. She also became involved in a series of affairs with famous men like Artie Shaw, Tyrone Power and Orson Welles. At the insistence of her mother and the studio, Garland had multiple abortions in the early 1940s, which of course had a significant impact on her mental health.
Like other actors under the studio system, Garland continued to put out stellar work. One of her greatest performances of the 1940s was in 1944's Meet Me in St. Louis, a drama about a year in the life of a family — and the four sisters at its center — in the first decade of the 1900s. It's a classic, and there are lots of great reasons to revisit it, but Garland's performance is the main one. Her performance of the song "Have Yourself a Merry Little Christmas" is quite literally one of the most important pop cultural artifacts of the 20th century. I challenge you not to tear up while watching it.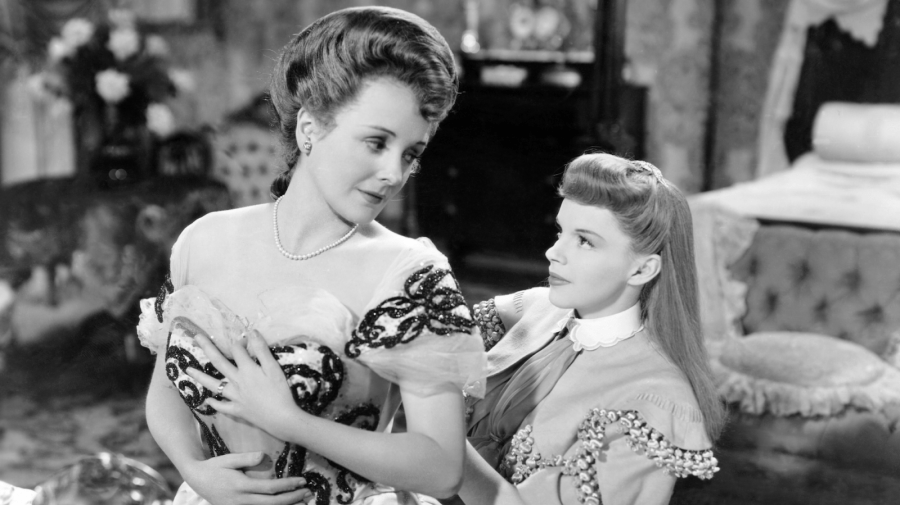 Meet Me in St. Louis was directed by Vincente Minnelli, and the year after it came out Minnelli and Garland were married. In 1946 they had a daughter, Liza (more on her later). Garland made four more pictures with Minnelli over the next few years, but the couple ended up getting divorced in 1951.
Before that, in 1950, Garland and MGM finally parted ways after she attempted suicide in the wake of being suspended from the production of Royal Wedding, in which she was to appear alongside Fred Astaire. Later, Garland would write that things had gotten to the point where, "All I could see ahead was more confusion. I wanted to black out the future as well as the past." It would be another four years before Garland returned to the big screen.
A Star Is Born, Judgment at Nuremberg, and the End of Judy Garland's Career
You may have heard of the film A Star Is Born. It's been made and remade four times now, most recently by Bradley Cooper in 2018 when he directed and starred alongside Lady Gaga. It's the story of an aging star who meets an aspiring younger performer. They fall in love, but as the aging star's popularity wanes and the younger star's popularity rises, things get complicated.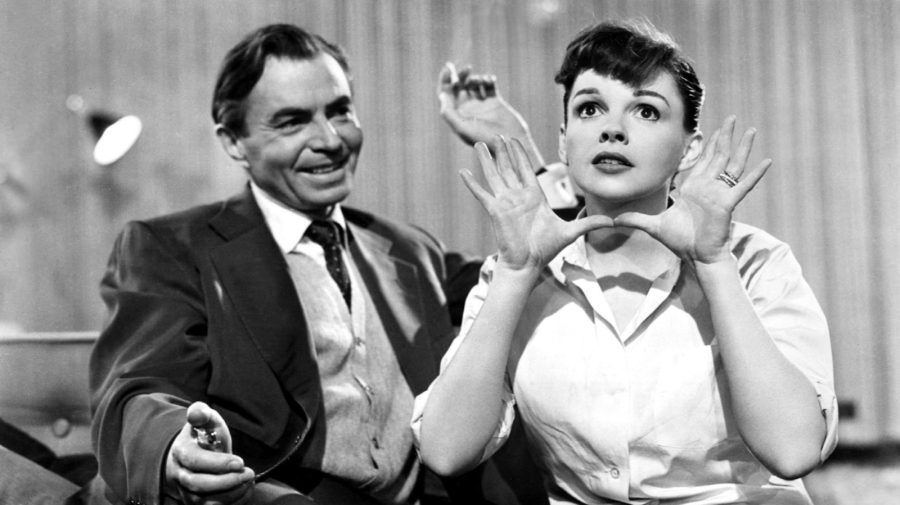 Judy Garland starred alongside the great James Mason in the 1954 version of the story, directed by George Cukor. Garland ended up getting nominated for an Academy Award for Best Actress for the role. While the movie was a major critical success, its gigantic budget meant that it didn't make any money for the studio.
Seven years later, Garland appeared in a supporting role in Stanley Kramer's 1961 masterpiece Judgment at Nuremberg. She was nominated for an Academy Award for that performance as well, but that was really the end of her career as a movie star. She wasn't even 40 years old yet, but she'd already lived lifetimes in Hollywood.
Judy Garland and Her Daughter, Liza Minnelli
After all these years, Judy Garland's fame is about being the mother of Liza Minnelli almost as much as it's about the iconic roles that made her famous in the first place. Garland and Minnelli actually performed together at the Palladium in London in 1964. An album from the performance, Live at the London Palladium, was released in the summer of 1965.
In the liner notes for the album's 50th anniversary, Liza remembered the evening very fondly. She said getting to perform with her mother was an amazing experience, adding, "She was one of the most generous performers — ask anybody she worked with. She always gave, never took."
Ultimately, Liza Minnelli has gone on to have an incredible career of her own. She won an Academy Award for Best Actress for Bob Fosse's 1972 film Cabaret, and she's won countless other awards across show business too — a Primetime Emmy and a Tony among them.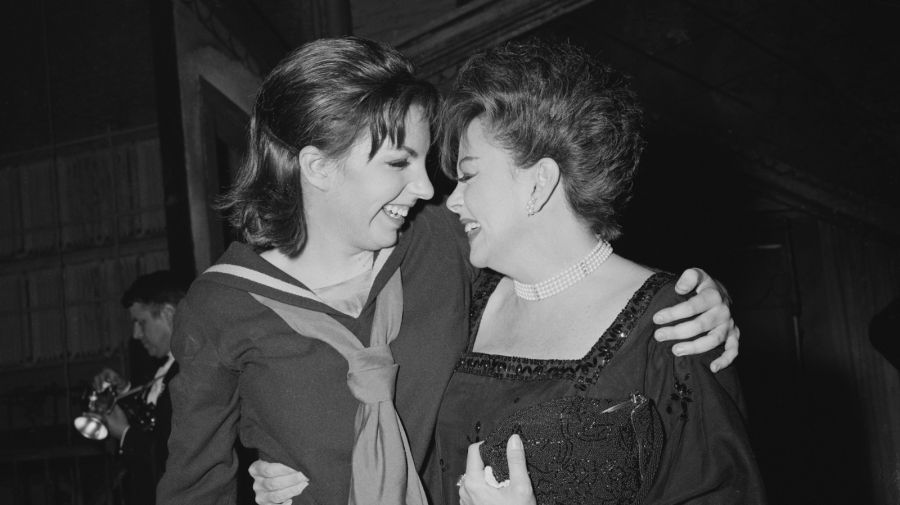 And yet, a piece of Minnelli's fame will always be the fact that she's the daughter of Judy Garland, a star who died far too young. Liza suggested in an interview in Variety a couple of years ago that in spite of everything, her childhood was often less bizarre than you might think, saying, "My parents were my parents. I didn't know that I had to dodge questions about Mama until people started asking me questions."
And yet Liza had her own emotional struggles in show business too. She's done multiple stints in rehab for alcohol and drugs, and has spoken openly about those experiences. Despite these struggles, her memories of her mother are mostly sweet ones. In that same Variety piece, Minnelli said of her famous mother, "We had such fun because she was so funny. She was funny, and she loved her kids so much. She was protective and very strict. She wanted you to do the right thing, like any mother. It's that simple."
In the end, that's how we should try to remember Judy Garland. She might have been "like any mother," but she was also an incredibly generous performer — not just with her co-stars, but with her audience. There's an openness to her screen presence that makes you feel everything along with her. Judy Garland also serves as a reminder that the stars we glorify are people, too — and that fame sometimes comes at a terrible cost.