Whether you're planning the most epic cross-country summer trip or making your daily commute, you might be searching for something to help you fend off a bout of highway hypnosis. One enjoyably easy way to banish boredom? Adding some audible intrigue to your ride with a selection of audiobooks — the perfect antidote to tedium and an equally great opportunity to stay entertained.
To get you started, we've created a list of epic audiobooks that are suitable for different listening levels and interests. You'll find sections separated by themes, including comedy, kid-focused, history and others. We've also included the length of each — along with a very short summary to make sure you don't encounter any spoilers before the big listen. Now, get ready to start building your digital library before you hit the road!
Best Audiobooks for Scratching the Travel-Bug Itch
The Great Alone by Kristin Hannah
Narrated by Julia Whelan; 15 hours and 3 minutes
Why you should listen: Survival meets coming of age meets family loss in this tale of a family that moves to a remote area of Alaska to live off the grid. It's gripping, of course, but it'll get you in the mood to enjoy the book's journey as much as the one you're embarking on.
World Travel by Anthony Bourdain
Narrated by Laurie Woolever, Shep Gordon, Christopher Bourdain, Jen Agg, Matt Walsh, Bill Buford, Claude Tayag, Nari Kye, Vidya Balachander and Steve Albini; 12 hours and 12 minutes
Why you should listen: New York, Buenos Aires, Paris, Shanghai — World Travel takes you everywhere and serves as a perfect guide to learning more about each of these stunning places as you enjoy your own adventure.
Travels With Charley by John Steinbeck
Narrated by Gary Sinise; 7 hours and 58 minutes
Why you should listen: What could be a better audiobook for a road trip…than an audiobook about a road trip? Join the famed author and his trusty travel companion, a poodle named Charley, as they roll across the U.S. attempting to answer the question, "What are Americans like today?" "Today" happens to be the early 1960s, but the peek into the past will fascinate you.
Best Audiobooks for Chuckling on the Open Road
The Best of Me by David Sedaris
Narrated by David Sedaris; 13 hours and 8 minutes
Why you should listen: When you want funny, you can't go wrong with an offering from the King of Humor himself. The Best of Me condenses some of the author's best works into a single volume, giving you ample doses of that trademark Sedaris sardonicism. The fact that Sedaris also narrates lends this audiobook an air of authenticity — and you can hear the self-deprecation aloud exactly how it was intended.
Things I've Learned From Women Who've Dumped Me by Ben Karlin
Narrated by: Stephen Colbert, Will Forte, Nick Hornby, Andy Richter, Dan Savage and Ben Karlin; 3 hours and 30 minutes
Why you should listen: With hilarious narrators like these sharing stories about their most memorable breakups, you'll know you're in for a road trip that will make you laugh out loud until you reach your destination.
Where'd You Go, Bernadette? by Maria Semple
Narrated by Kathleen Wilhoite; 9 hours and 35 minutes
Why you should listen: This book follows the life of a Seattle mom enduring and processing various breakdowns, which, in theory, might not sound that funny. But the author is a former screenwriter for Arrested Development and the story is told in part-epistolary fashion — through emails, letters and even FBI documents — in such a genuinely funny way that the whodunit aspect almost comes second.
Best Audiobooks for Keeping the Kids (and Yourself) Occupied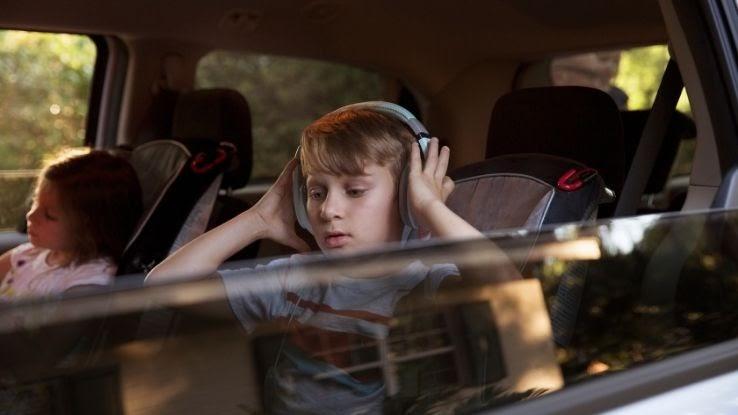 A Wrinkle in Time by Madeleine L'Engle
Narrated by Hope Davis, Ava DuVernay, Madeleine L'Engle and Charlotte Jones Voiklis; 6 hours and 27 minutes
Why you should listen: This classic is perfect for older, science fiction-loving kids who can't get enough of time-travel tales. And if you remember reading this one as a youngster, you'll appreciate the hefty dose of nostalgia it provides, too.
Ghost by Jason Reynolds
Narrated by Guy Lockard; 3 hours and 29 minutes
Why you should listen: Ghost tells the story of Castle Crenshaw and his rise to success as a track star. But, as Book Riot explains, "More than just a sports story, it's a sensitive, realistic look at a young person dealing with trauma and trying to avoid the crushing effects of racism and poverty."
The Mystwick School of Musicraft by Jessica Khoury
Narrated by Suzy Jackson; 8 hours and 18 minutes
Why you should listen: Amelia Jones heads to the titular academy — and a fast-paced mystery ensues! Magic school and music make for a perfect combination that'll keep the kids occupied during a long ride. Any young fans of The Worst Witch in your family are sure to love this similar story.
Best Audiobooks for Taking Trips Back in Time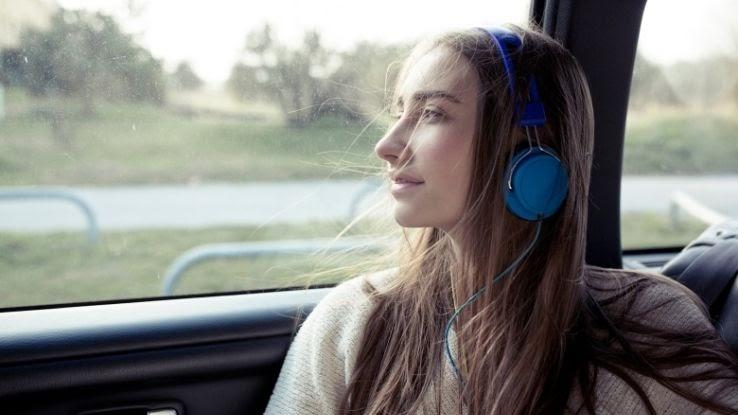 A History of the World in 6 Glasses by Tom Standage
Narrated by Sean Runnette; 7 hours and 34 minutes
Why you should listen: What we eat and drink can reveal a surprising amount about us — and about our past. Take a journey through history, starting in the Stone Age, by discovering how six different drinks — from beer to coffee to cola — defined the world.
The Secret History of the Mongol Queens by Jack Weatherford
Narrated by Robertson Dean; 10 hours and 19 minutes
Why you should listen: How much do you know about Genghis Khan — and how much do you know about his daughters? Their role in shaping East Asia and ruling one of the most famous empires in the world is a must-learn tale for any aspiring history buff.
Alexander Hamilton by Ron Chernow
Narrated by Scott Brick; 35 hours and 58 minutes
Why you should listen: Can't get enough of Hamilton the musical? Find out exactly what it left out — like New Yorkers' push to rename their city Hamiltoniana in his honor — by giving Alexander Hamilton's complete biography a thorough listen.
Best Audiobooks for Beating Boredom on Superlong Journeys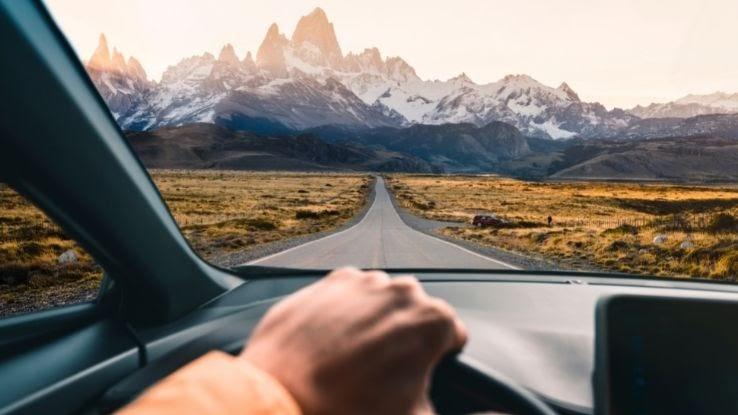 The Institute by Stephen King
Narrated by Santino Fontana; 18 hours and 59 minutes
Why you should listen: Gifted kids are abducted and taken to an institution where they're experimented on — so this could be fitting for the next section, too. That said, it's a Stephen King classic that doesn't get as much attention as his other titles. And it's potentially the author's "scariest novel yet."
Book One of The Fellowship of the Ring by J. R. R. Tolkien; 19 hours and 7 minutes
Why you should listen: Are you planning to travel across the country — maybe twice? This epic tale could be long enough for nearly a week's worth of driving. Plus, it's a captivating story that'll leave you fascinated with the kingdom of Middle Earth and desperately craving a "second breakfast."
The Goldfinch by Donna Tartt
Narrated by David Pittu; 32 hours and 24 minutes
Why you should listen: This 2014 Pulitzer Prize-winning novel is fantastically engrossing. Telling the story of mysterious and life-changing events that range from a bombing to an art heist to the main character's fraught coming-of-age process, it'll help even the most monotonous drive pass in no time.
Best Audiobooks for Staying Sufficiently Spooked Out
Behind Her Eyes by Sarah Pinborough
Narrated by Anna Bentinck, Josie Dunn, Bea Holland and Huw Parmenter; 11 hours and 29 minutes
Why you should listen: If you've loved the popular Netflix series, the original book deserves your ears' full attention. It's a thrilling tale of differentiating between reality and fiction. Add in a sinister love triangle and some betrayal, and you have the perfect recipe for road-trip thrills.
You by Caroline Kepnes
Narrated by Santino Fontana, 11 hours and 6 minutes
Why you should listen: Here's another popular Netflix series that was based on a book — and is utterly compelling. You will leave you fully creeped out as you follow the actions of a scarily skillful stalker.
Gone Girl by Gillian Flynn
Narrated by Julia Whelan and Kirby Heyborne; 19 hours and 57 minutes
Why you should listen: What happened to Nick's wife? Why did she suddenly disappear? And who's guilty? Time to find out in a thriller that will keep you guessing.