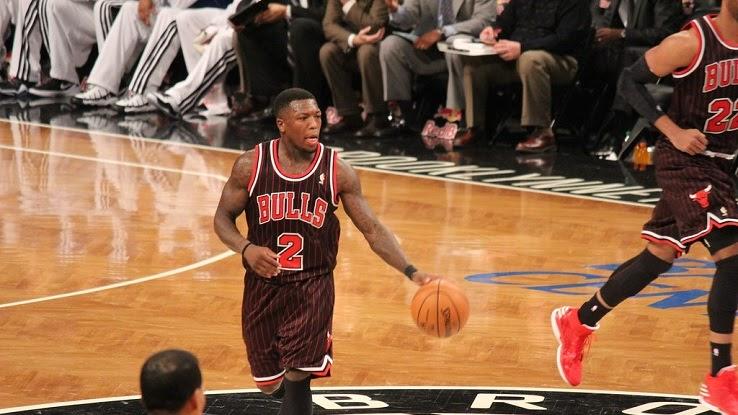 Even though height is almost synonymous with basketball players, not all professionals are seven feet tall. In case you've just realized your growth spurt might not come, don't ditch your jersey yet.
These 30 men are some of the shortest basketball players of all time. Through hard work and dedication, they proved that heart is more important than height.
Scott Brooks: 5 Feet 11 inches
Scott Brooks went undrafted initially, but he went on to become a successful coach. As a 5 feet 11 inches guard, he was on the shorter side for a basketball player but still a decent height for a point guard.
Despite not being picked in the 1997 NBA draft, Brooks played well professionally in the minor leagues before beginning a decade-long career in the NBA. He had a smooth transition from player to coach, having one of the best starts for a rookie head coach in league history.
Terrell Brandon: 5 Feet 11 Inches
In high school, Terrell Brandon and his teammates made it to the 1988 Class AAA Oregon Boys High-School Basketball Championship. Upon his selection as the 11th overall pick in the 1991 NBA draft by the Cleveland Cavaliers, Brandon began a steady 11-year career in the NBA, playing for three teams.
Prior to joining the NBA, he made history at the University of Oregon, being the first player to leave school early for the league. He was later inducted into the Oregon Sports Hall of Fame in 2006.
Craig 'Speedy' Claxton: 5 Feet 11 Inches
Claxton's nickname 'Speedy' is pretty self-explanatory, but just to confirm, he was indeed quick on his feet. Speedy led his college team to a championship game before embarking on his NBA career. He was first drafted in 2000 by the Philadelphia 76ers as the 20th overall pick.
Unfortunately, he missed his entire rookie season due to a knee injury, but nonetheless went on to play for solid teams such as the San Antonio Spurs and Golden State Warriors. He recently returned to his alma mater as an assistant coach.
Allen Iverson: 5 Feet 11 Inches
Allen Iverson is revered for his influence both on and off the court and is known for having dedication and skill in equal measure. His 5 feet 11 inches height hasn't stopped him from being an NBA legend, and he remains one of the most iconic football players of all time.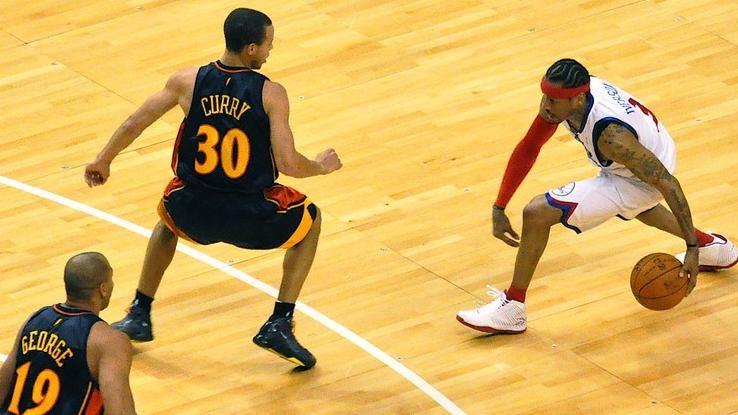 He has attained remarkable success as a basketball player, becoming a four-time NBA scoring champion, 11-time All-Star, and 2001 Most Valuable Player. His nickname, 'The Answer" is well-deserved considering the slew of accolades he's achieved.
Shane Larkin: 5 Feet 11 Inches
Shane Larkin had a rough start in his professional basketball career. He was selected by the Atlanta Hawks as the 18th overall pick in the 2013 NBA draft but was immediately traded to the Dallas Mavericks that night.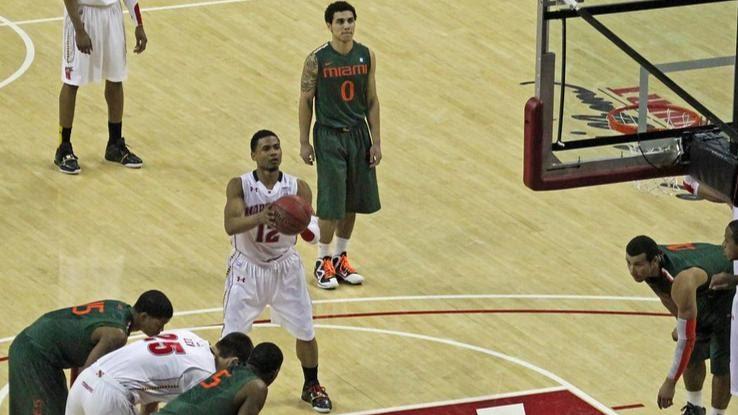 Before he could begin his contract with the Mavericks, he broke his ankle during a Summer League practice, but he still went on to have a solid season. Following his time with the Mavericks, Larkin played for a number of teams before signing a deal with the Euroleague, who he currently plays for.
Tywon Lawson: 5 Feet 11 Inches
Ty Lawson also stands at 5 feet 11 inches and plays the point guard position. For the draft, he was disadvantaged not only was his height, but also his known ankle injury. Regardless, he was still able to snag the 18th pick in 2009.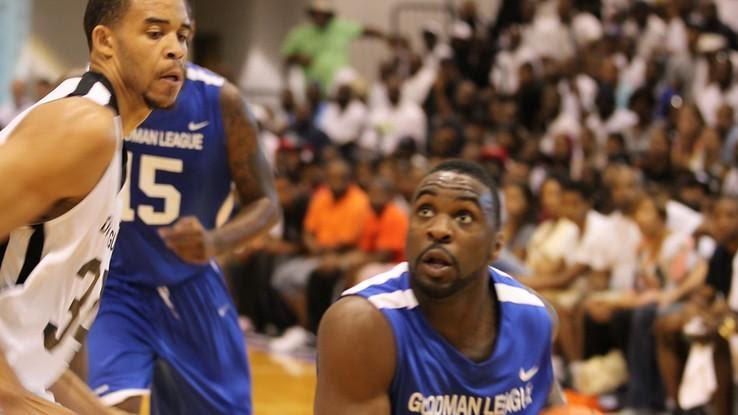 His position as a guard for the Minnesota Timberwolves wasn't valued however, as they'd already drafted two players for the same position. He was soon traded to the Denver Nuggets, and after 6 years, began bouncing from team to team. He is currently playing overseas.
John Lucas III: 5 Feet 11 Inches
After going undrafted in 2005, Lucas decided to take another route and joined the NBA Summer League. During his decade-long career, he jumped around from team to team, playing for several in the NBA, the NBA D-League and overseas as well.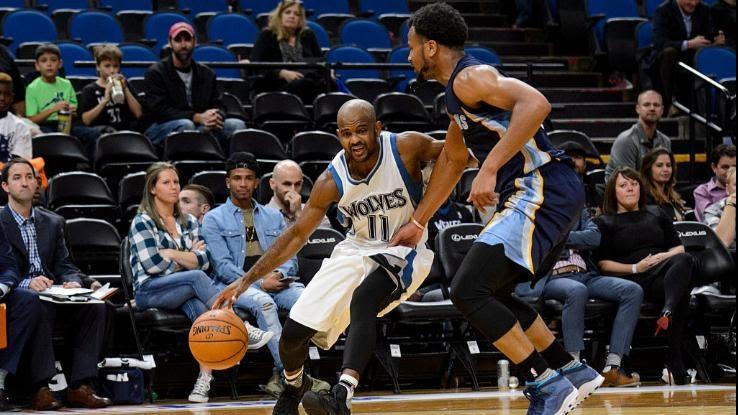 Some teams he's played for include the Tulsa 66ers, the Houston Rockets, the Utah Jazz and the Shanghai Sharks. Overall, he averaged 4.7 points and 1.5 assists before recently retiring and becoming a player development coach for the Minnesota Timberwolves.
Chris Paul: 5 Feet 11 Inches
Chris Paul continues to be a big name in basketball. Despite his small stature's he's proven himself to be an all-around exceptional player. He was selected 5th overall in the 2005 NBA draft by the New Orleans Hornets.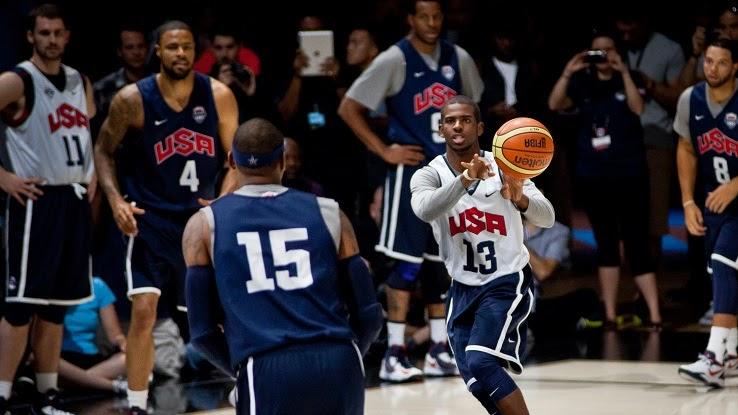 Since then, Paul has won an NBA Rookie of the Year Award, an NBA All-Star Most Valuable Player Award, and two Olympic gold medals. His defensive skills in particular have been praised, as he has led the league in steals six times. He currently plays with the Oklahoma City Thunder.
Michael Adams: 5 Feet 10 Inches
Compared to some of the other players on this list, 5 feet 10 inches might not seem short. In a sport where the average height is 6 feet 7 inches, however, Michael Adams still struggled to get noticed because of his size.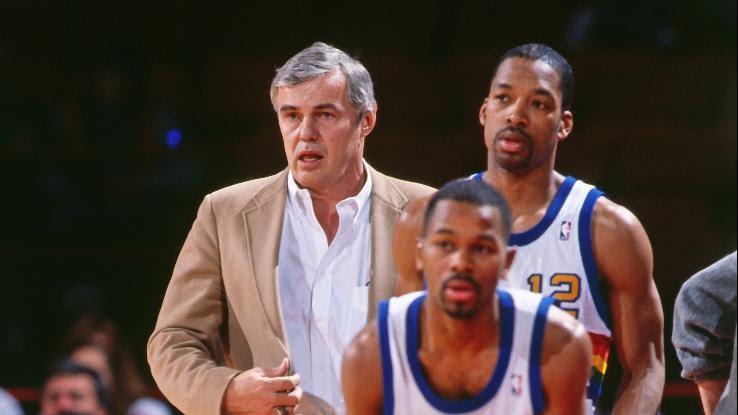 He was selected 66th overall in the NBA draft by the Sacramento Kings. He struggled in his first couple of seasons in the league but proved himself as time went on. During the 1990-1991 season, he averaged 26.5 points per game and secured an All-Star selection the following year.
Avery 'Little General' Johnson: 5 Feet 10 Inches
Avery Johnson initially went undrafted in 1988 but went on to have a 16-year long career in the NBA. His 5 feet 10 inches along with his leadership skills as a point guard earned him the nickname 'The Little General.'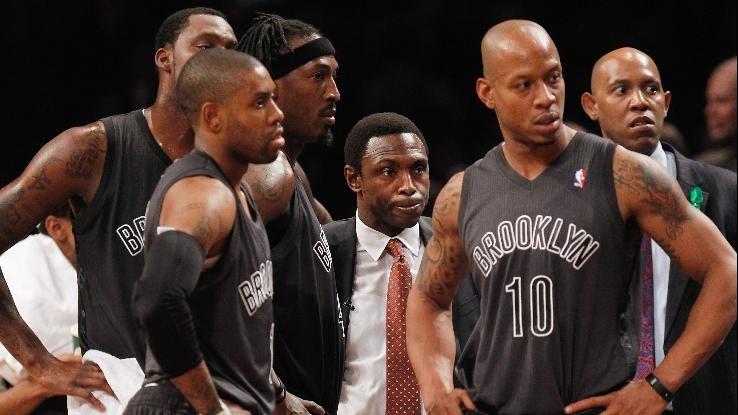 Those skills led him to being part of the 1999 Spurs championship winning team and then a successful career as an NBA coach. Johnson is most known for his talents as a head coach, leading the Dallas Mavericks to their first NBA Finals appearance and three game-winning seasons.
Andre Barrett: 5 Feet 10 Inches
Barrett's career had a rocky start. Following his departure from playing basketball at Seton Hall, he went undrafted before signing with the Houston Rockets. The 5 feet 10 inches guard then spent years bouncing between teams, including the Orlando Magic, Milwaukee Bucks and Phoenix Suns in a frenzy of signings and transactions.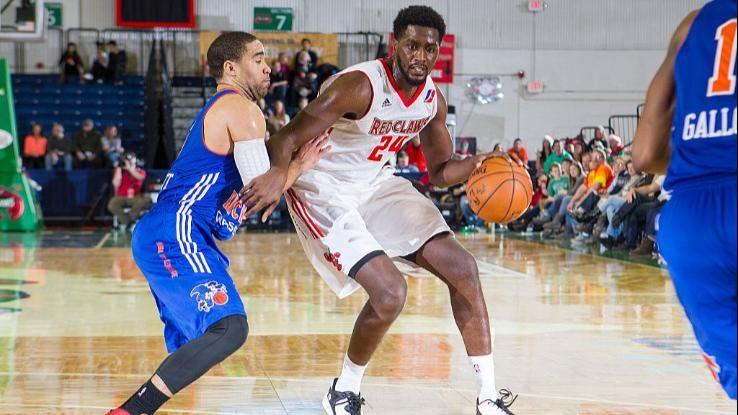 Unfortunately, his professional career didn't last long, and Barrett only played a total of four seasons before retiring at the age of 25. Overall, he averaged about 3.3 points per game.
Tyus Edney: 5 Feet 10 Inches
Tyus Edney was a tenacious, quick-footed point guard who now uses his basketball knowledge as a coach. His game winning shot back in college at UCLA is arguably one of the most famous plays in NCAA history.
Upon graduating from UCLA, Edney was selected as the 47th overall pick by the Sacramento Kings in the 1995 draft, playing with them for two seasons. He only played in the NBA for four seasons before making the jump to the EuroLeague, where he excelled.
Khalid El-Amin: 5 Feet 10 Inches
Khalid had a promising future as a professional basketball player, coming fresh off an NCAA championship-winning team prior to the draft. He was chosen by the Chicago Bulls as the 34th overall pick in the 2000 NBA draft.
During his career, he averaged 6.3 points, 2.9 assists, 1.6 rebounds, 1 steal, 1.1 turnovers and 2 fouls in 18.6 minutes over the duration of 50 games. However, El-Amin was let go at the end of his contract and never found another permanent team to play for.
Chris Garner: 5 Feet 10 Inches
Garner played collegiately at the University of Memphis but was never drafted by an NBA team. The 5 feet 10 inches point guard did, however, play parts of two seasons with both the Toronto Raptors and the Golden State Warriors.
His shot at joining the league on a permanent basis seemed to come in 2003 when he was signed by the Detroit Pistons, but he was waived prior to the season. Garner was, however, able to play professionally in a number of places overseas, including France, Israel, Greece and Lithuania.
Brevin Knight: 5 Feet 10 Inches
Brevin Knight is now a retired player, but in his prime, his talent as a guard was undeniable. Although he is only 5 feet 10 inches, his basketball skills completely outshined his height. He still ranks third in scoring for the teams he played for.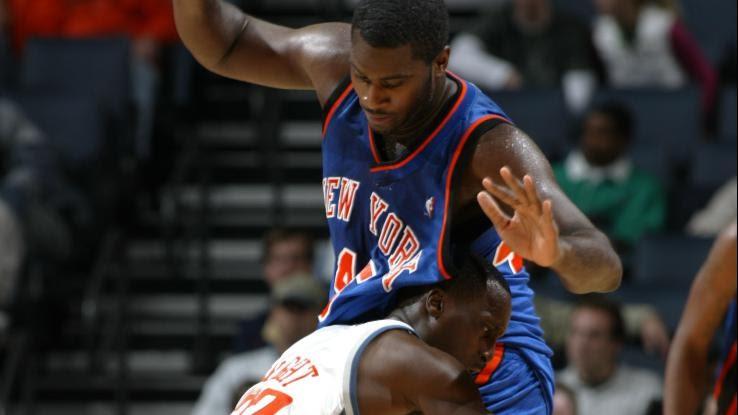 In the 1997 draft, the Cleveland Cavaliers quickly picked him up as their 16th overall pick. His transition into the league was effortless, and he was named to the NBA All-Rookie First Team in his first year.
Damon 'Mighty Mouse' Stoudamire: 5 Feet 10 Inches
Damon Stoudamire was a top pick in the 1995 NBA draft, being chosen seventh overall by the Toronto Raptors. He took the honor and ran with it, reaching great heights in his first season as a Raptor by winning the Rookie of the Year award.
In his first season, he averaged 19 points and 9.3 assists. He was then traded to the Portland Trailblazers in 1998. He didn't quite match the success of his first season until 2005, when he set the Blazers' franchise scoring record with 54 points.
Mike Wilks: 5 Feet 10 Inches
Wilks had a solid 4-year college basketball career at Rice University averaging 20.1 points, 4.9 rebounds and 3 assists per game in his final year, but he still went undrafted in 2001, perhaps due to his height. He played the point guard position.
After an impressive rookie season in the G league, Wilks found himself on several different NBA teams for many years. He never found a permanent home and eventually ended up using his basketball skills to help coach the Oklahoma City Thunder.
Kay Felder: 5 Feet 9 Inches
Standing at the height of the average man, Kay Felder's 5 feet 9 inches stature didn't open any doors for him when it came to basketball. During his college years, he was seen as an NBA prospect and placed on the watch-list for the Naismith College Player of the Year, but he still barely made the NBA draft.
He was eventually selected by the Atlanta Hawks and then traded to the Cleveland Cavaliers the same night. After a few years of being traded and waived, Felder settled in the NBA G-League.
Calvin Murphy: 5 Feet 9 Inches
Even though Calvin Murphy is only 5 feet 9 inches, his presence on the court was huge. Considered legendary by basketball fans, Murphy had all the skills necessary to be an all-star. He spent his entire 13-year career in a Houston Rockets uniform playing as a guard.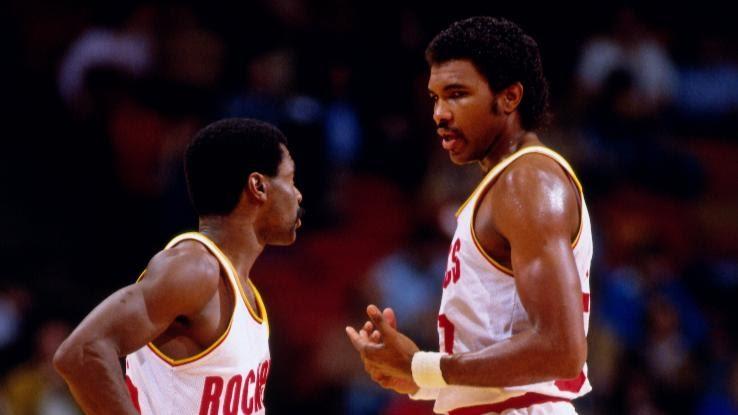 He received the highest basketball honor in 1993 when he was enshrined in the Naismith Memorial Basketball Hall of Fame. Outside of basketball, Murphy showed dedication to his community, earning the J. Walter Kennedy Humanitarian Award in 1978.
Nate Robinson: 5 Feet 9 Inches
Nate Robinson stands at 5 feet 9 inches, but he showed his ability to reach outstanding heights when he soared over Dwight Howard in a slam-dunk competition. In fact, Robinson is a three-time Sprite Slam-Dunk Competition Champion, proving that height isn't always a factor when it comes to basketball prowess.
Robinson served as a solid back-up guard for the numerous teams he's played for since being drafted in 2005. He found success in the NBA despite his height and wrote a book about his journey, titled Heart Over Height."
Isaiah Thomas: 5 Feet 9 Inches
Isaiah Thomas definitely had to fight to get to the NBA. Teams were wary to draft him due to his height, but in 2011, he was selected by the Sacramento Kings as the final pick. Since then, Thomas has shown his worth as a player.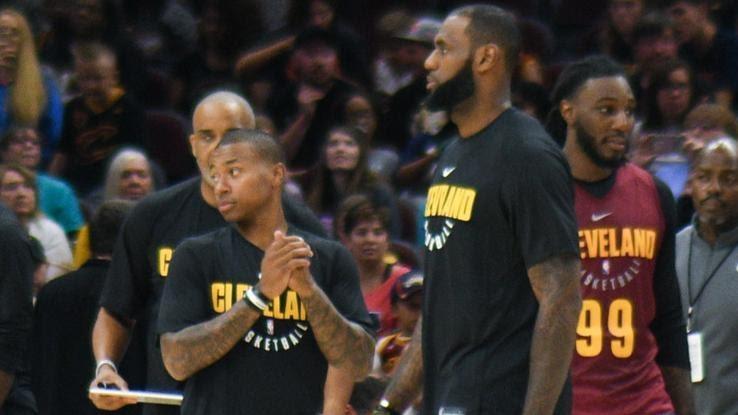 He was named an NBA All-Star in 2016 and 2017 and received All-NBA Team Honors while playing that season for the Boston Celtics. He has since moved on to play as a point guard for the Washington Wizards.
Charlie Criss: 5 Feet 8 Inches
When Criss entered the NBA, he was the league's shortest active player. At 5 feet 8 inches, his height was an issue for teams, so he went undrafted in the 1970 draft. Instead, he began his professional career in the Continental Basketball Association, playing for the Scranton Apollos and then for the Washington Generals.
The next year, he made it to the NBA and played for the Atlanta Hawks. While his first year was his best, he averaged 8.5 points and 3.2 assists per game.
Greg Grant: 5 Feet 7 Inches
Greg Grant didn't have a traditional entry into competitive basketball. He was discovered at a local New Jersey playground and consequently enrolled at Trenton State College in 1986.
A few years later, he led his division in scoring and was drafted as the 52nd overall pick for the NBA, landing on the Phoenix Suns team. Like many players on this list, his height influenced his athletic career greatly, inspiring Grant to write an autobiography about his unlikely journey to the NBA.
Keith Jennings: 5 Feet 7 Inches
Keith Jennings began his NBA career as a free agent, spending three seasons with the Golden State Warriors. His short stature was difficult to ignore, and he went undrafted in 1991 despite his successful college career.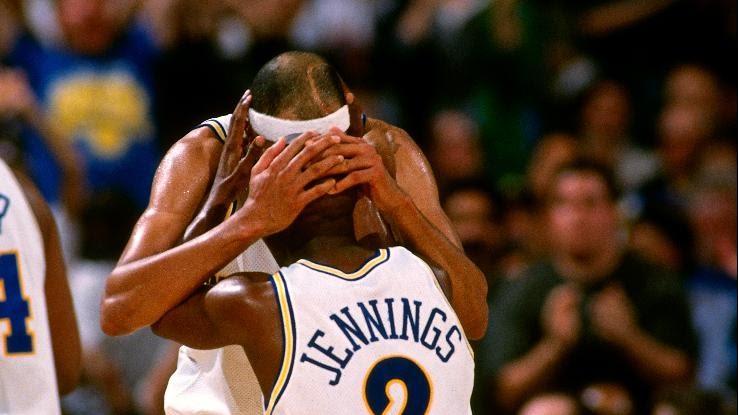 During his time with the Warriors, his best performance came in a game where he racked up 23 points and 10 assists in 41 minutes. He later played professionally in Europe for a short time before embarking on a high-school and college coaching career.
Wataru Misaka: 5 Feet 7 Inches
Wataru Misaka broke more than height barriers when it came to basketball. He was the first person of color in the Basketball Association of America and the NY Knicks number one draft pick in 1947. Back then, Misaka never thought his impact would be so powerful.
The discrimination he faced as a Japanese-American was bigger than basketball, and his trailblazing accomplishments earned him an induction into the Utah Sports Hall of Fame and paved the way for other Asian-American basketball players like Yao Ming and Jeremy Lin.
Monte Towe: 5 Feet 7 Inches
Monte Towe, like many of those previously listed, first achieved great success as a basketball star in college. He started out as a point guard for North Carolina State's 1974 NCAA championship team.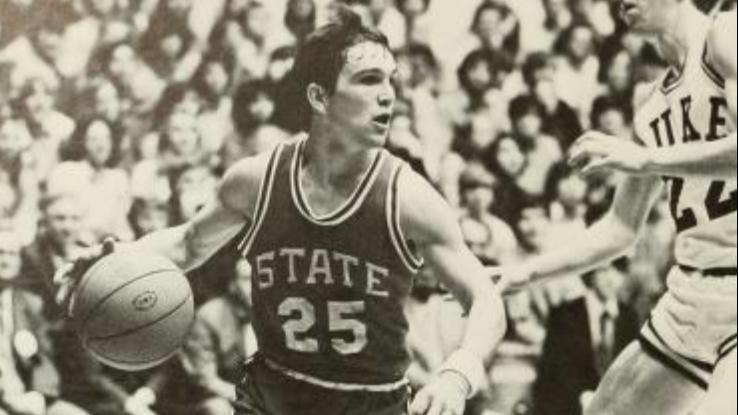 In 1975, he won the Frances Pomeroy Naismith Award as the year's best college player under 6 feet, an honor he shares with many notable basketball players. He was drafted by the Denver Nuggets in 1975, but he only played in the league for about two years before moving on to coaching.
Anthony Jerome 'Spud' Webb: 5 Feet 7 Inches
'Spud' Webb is perhaps most well-known for winning the Sprite Slam Dunk contest in 1986. He even coached Nate Robinson for his first slam-dunk competition victory, and he remains the shortest contestant and winner in NBA history.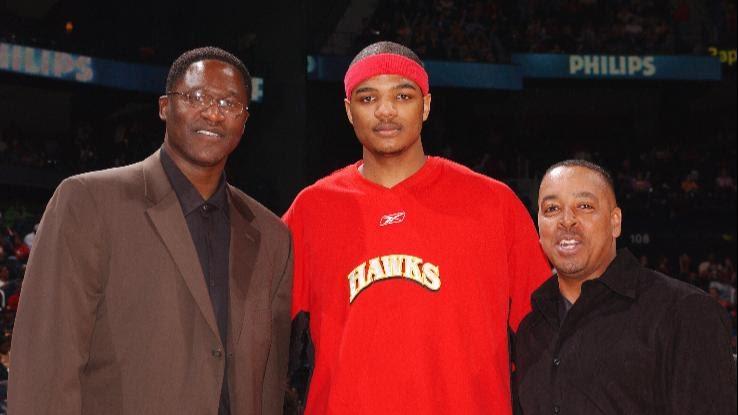 Many scouts believed Spud would end up playing overseas because of his height, but he was drafted by the Detroit Pistons in 1985 and maintained a steady presence in the NBA, playing for a number of teams before retiring in 1998.
Mel Hirsch: 5 Feet 6 Inches
At a modest 5 feet 6 inches, Melvin Hirsch was the shortest player in NBA history for nearly half a century. He played for the Boston Celtics long before the NBA was even a thing.
Even though he was a great player in college, he didn't play professionally until a few years later when he returned from the army after World War II. Instead, he played for the squadron's basketball team until he got his chance in the league. Even now, Hirsch is the third shortest NBA player of all time.
Earl Boykins: 5 Feet 5 Inches
Starting off the list is Earl Boykins, the second shortest NBA player of all time. Although he's the second shortest NBA player, he takes the number one spot as the shortest player to have scored 30+ points. Despite his solid scoring and passing skills, however, Boykins was never drafted.
Instead, he bounced from team to team on short contracts, spending the most time with the Denver Nuggets. Throughout his career, he averaged 3.2 assists and 8.9 points per game while only playing about 20 minutes per game on average.
Tyrone Curtis 'Muggsy' Bogues: 5 Feet 3 Inches
The shortest basketball player in NBA history is Tyrone Curtis Bogues. Despite his significant lack of height, he was still drafted 12th overall in 1987 by the Washington Bullets and later played for several other teams.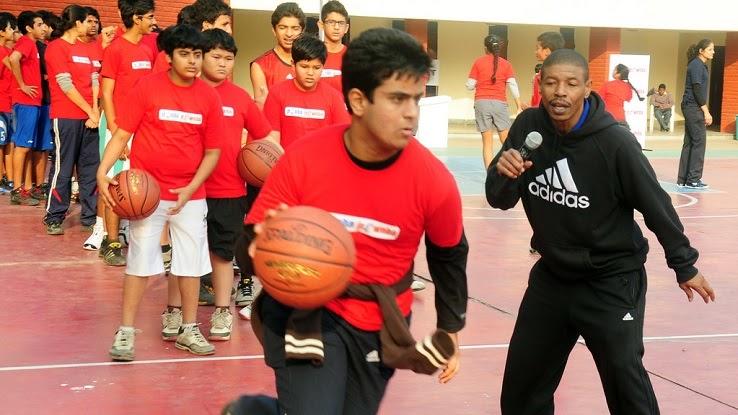 He was known to use size to his advantage in passing and steals and even managed to block 39 shots throughout his 14 season career. Like many on this list, he goes down in history as a player who made up for height with heart.