The world is a vast, beautiful place. Regardless of how well-traveled you are, there are undoubtedly places throughout the world that you have never heard of yet would immediately put on your travel bucket list if you become aware of their existence.
Get ready for a list of exactly those places. After all, who doesn't love a scenic beach, temperate water and an abundance of shady trees?
Peru: Floating Islands of Lake Titicaca
Lake Titicaca straddles the border between Bolivia and Peru, two countries located in South America. The lake itself lies within the Andes Mountains, which provide stunning views and help feed the lake through streams and rivers.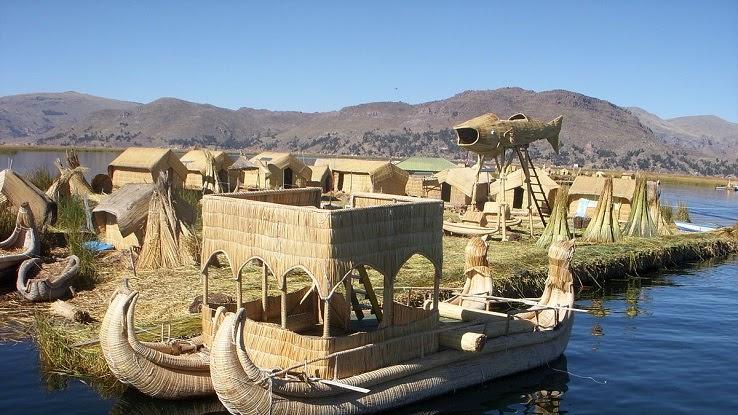 Within Lake Titicaca is a series of 70 man-made islands, properly known as the Uros Islands. They were constructed with totora, a subspecies of the giant bulrush sedge plant found prevalent in the region. The Uros tribe lives on the floating islands, and you are in for quite a visit if you get the chance to see them.
Canary Islands: Graciosa
Graciosa is a sun-baked island in the Canary Islands of Spain. It is a volcanic island, which is part of the reason why it is less populous than many of the other Canary Islands more prone to tourist invasion. The relative lack of dense people makes it an ideal destination for a vacation escape.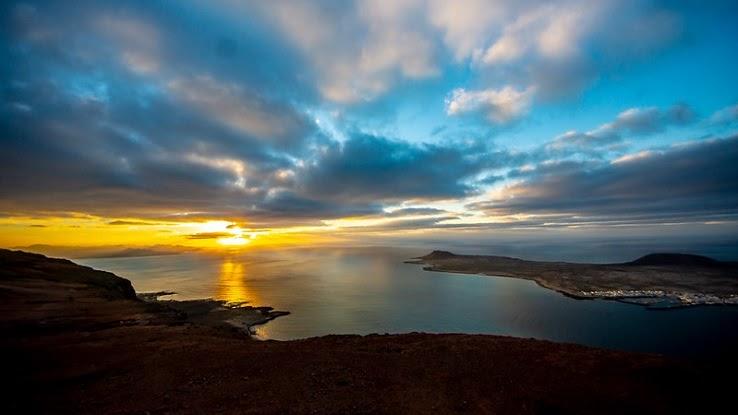 As of 2018, Graciosa (or La Graciosa, as it is called in Spanish) had just 721 residents, and it only recently became an official member of the Canary Islands. Its beaches are beautiful and virtually empty, so get it while the getting is good!
American Samoa
American Samoa is a U.S. territory that spans seven islands in the South Pacific Ocean, and it is a bastion of wildlife and culture. With tropical weather and cool Pacific seas, it's a dream vacation spot.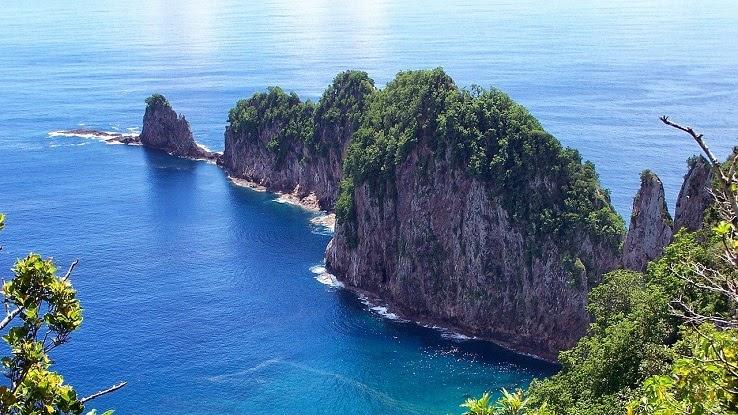 The United States maintains a national park in the island chain, and there is plenty to do and see if you choose to visit. There are beaches, rainforests and reefs galore and no shortage of opportunities to explore them. Most Samoans are also fluent in English.
Montenegro: Aman Sveti Stefan Island
Most Americans do not consider the Balkan nations to be bucket-list-level travel destinations, but perhaps Aman Sveti Stefan Island in Montenegro could change that perception. Montenegro borders the Adriatic Sea, a body of water that is home to the stunning Aman Sveti Stefan Island.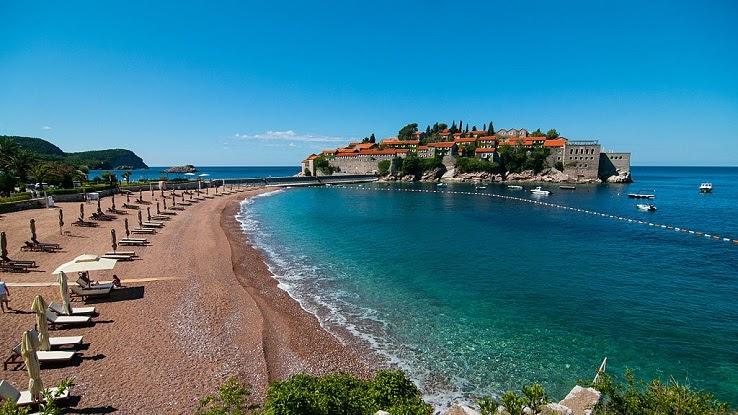 The beaches are made of pink sand, and awe-inducing mountain views. Aman Sveti Stefan Island is an 80-acre estate connected to the mainland by a short bridge. The island is private, so you'll have to book a reservation, but the cliff-top pool and abundance of secret coves may just be worth the money.
Australia: Lord Howe Island
Lord Howe Island is an oasis of beauty that lies within the Tasman Sea and is owned by Australia. It's known for subtropical forests that are home to a vast array of wildlife as well as sandy beaches and astoundingly clear waters.
If you're willing to brave the travel halfway across the world, then Lord Howe Island is guaranteed to leave a lifelong impression on you. Ned's Beach on the north side of the island offers coral reefs rich with marine life, while the island itself is bursting with first-class views.
Fiji: Laucala
Fiji is one of those islands in the South Pacific that people know is a popular travel destination without really knowing much about it — maybe because of the water brand of the same name. Here's why you want to visit Fiji, and especially the island of Laucala: coral reefs, crystal-clear lagoons, an abundance of wildlife and a first-class resort.
Laucala is special in that it harnesses the natural beauty of Fiji and combines it with modern amenities. Australian billionaire Dietrich Mateschitz, who co-founded Red Bull, bought the island in 2003, and the private island is now an unforgettable resort.
St. Vincent and the Grenadines: Mustique Island
St. Vincent and the Grenadines is a multi-island nation in the Caribbean, and it includes Mustique Island, one of the most scenic destinations in the world. Mustique Island is private, so you'll have to book a reservation if you hope to gain entry, but there's a reason why people pay to go.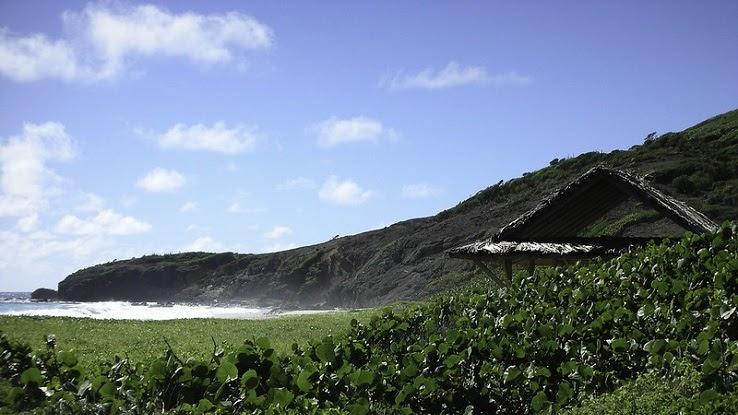 It's home to several beaches, including Macaroni Beach, Pasture Bay Beach and Endeavour Bay Beach. Each one has pillow-soft white sand, an abundance of marine life and seabirds and temperate waters. Shops and trails round out the vacation experience.
Caribbean: Dominica
Dominica is one of the islands that make up the Lesser Antilles, the same island chain that includes St. Vincent and the Grenadines. It's characterized by mountainous (but not rugged) terrain, natural hot springs and wildlife-rich tropical rainforests. The volcanically-warmed waters of Boiling Lake in Morne Trois Pitons National Park are a unique experience for visitors and just one of the attractive features of Dominica.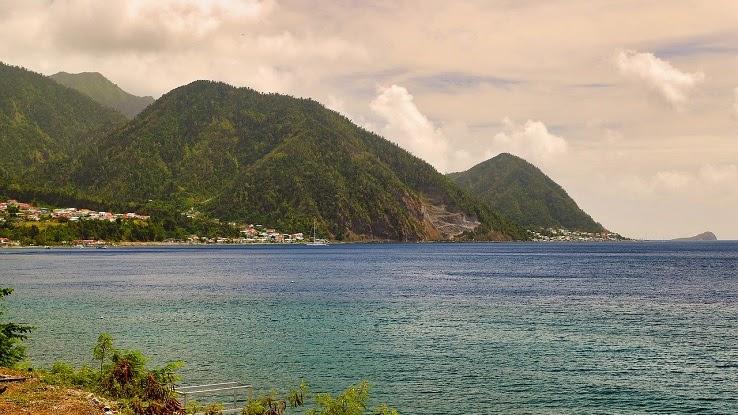 You can also take the trip to Dominica's capital, Roseau, where they have botanical gardens and colorfully-painted houses from the colonial era. Consider Dominica if you're looking for an island getaway without being surrounded by tons of tourists.
Palau
Palau lies in the western Pacific Ocean. Depending on which islands in Palau that you choose to visit, you'll be treated to soft sandy beaches, various mountains that you can hike through to find stunning views and an abundance of wildlife, much of which is unique to the islands.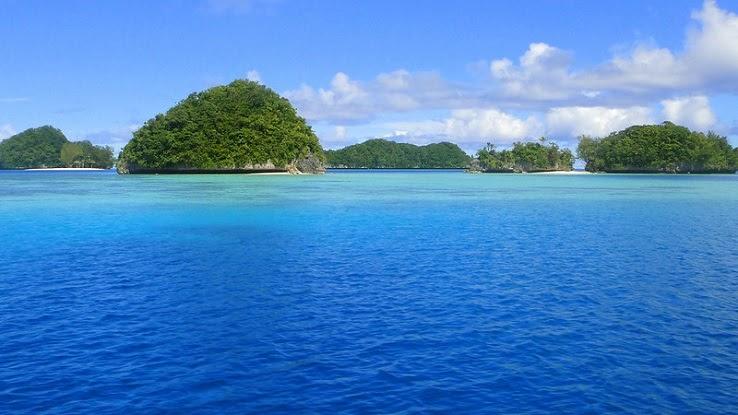 The archipelago of Palau contains approximately 340 islands, some of which are larger than others. Koror is the island's commercial center and is a logical launching point for those looking to go island hopping.
Solomon Islands
The Solomon Islands played a critical role in the Pacific battles of World War II and present a unique combination of tropical beauty and history as a result. For history buffs looking to go on a tropical island vacation, you can do no better than a jaunt to the Solomon Islands.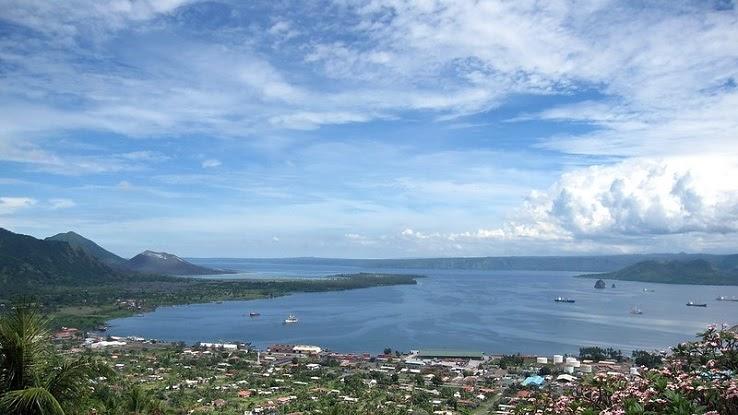 Guadalcanal is an island in the Solomon Islands and is home to the country's capital, Honiara. You can find a memorial to fallen Allied soldiers on Guadalcanal as well as world-class scuba diving sites where you can view two sunken Japanese vessels at Bonegi Beach.
Micronesia
Micronesia, known more formally as the Federated States of Micronesia, is a nation in the Pacific that is comprised of more than 600 individual islands. The good news is that should you choose to take a vacation to Micronesia, you've got options.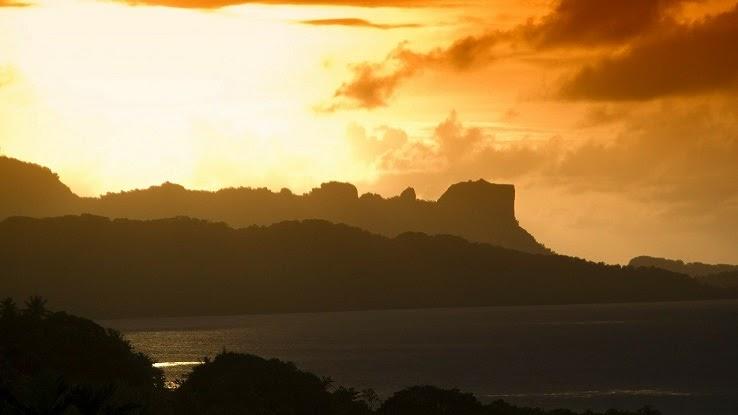 The nation is made up of four states: Pohnpei, Kosrae, Chuuk, and Yap. Each one has its fair share of idyllic, palm-tree-lined beaches where you can wedge your toes into the sand, break out the novel you've been waiting to start, take a sip of a daiquiri (assuming they serve them) and relax in paradise for a while.
Tuvalu
Tuvalu is an island nation in the South Pacific Ocean that is technically part of the British Commonwealth. It's composed of nine islands, and it's known for reef islands and atolls that are prime for snorkeling and scuba diving. The capital of Tuvalu, Funafuti, also contains the Funafuti Conservation Area, where visitors can view stunning wildlife.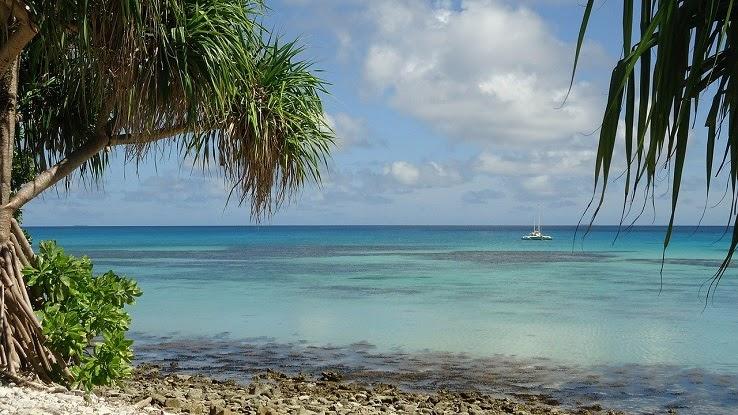 Tuvalu also played a role in the WWII battles in the Pacific, and if you visit Tuvalu, you can visit various WWII sites should you so choose. Tuvalu: sun, sand and history. What's not to love?
Kiribati: South Tarawa
Kiribati is an island nation in the middle of the Pacific Ocean. The majority of Kiribati's residents live on the Tarawa atoll. South Tarawa is the capital and hub of Kiribati, and it's also underappreciated as a travel destination for those looking for an island trip that isn't a tourist trap.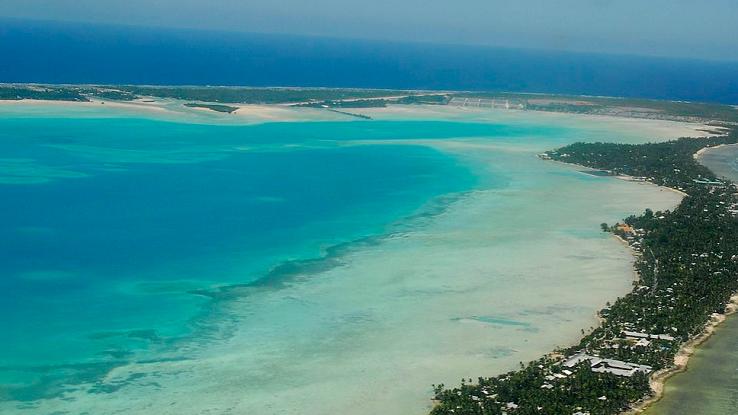 South Tarawa is composed of a string of islets located between Tarawa Lagoon to the north and the Pacific Ocean to the south. Within these islets, there is plenty of tropical beauty.
Thailand: Ko Lipe
Thailand is a place of natural beauty and elephants. It's also home to postcard-grade beaches that will leave you fantasizing about returning long after your vacation ends. Ko Lipe is home to many of those beaches
Ko Lipe lies within Tarutao National Marine Park and is composed of several small islands surrounded by waters rich in coral and marine life. The Pattaya and Hat Chao Le beaches are two standouts, but there is no shortage of beautiful sandy resting spots on Ko Lipe.
New Zealand: Stewart Island
New Zealand is known for its rolling hills, abundant sheep and as the land where Lord of the Rings was filmed. However, New Zealand offers a diverse array of climates and ecosystems, and Stewart Island one tropical site that is worth exploring.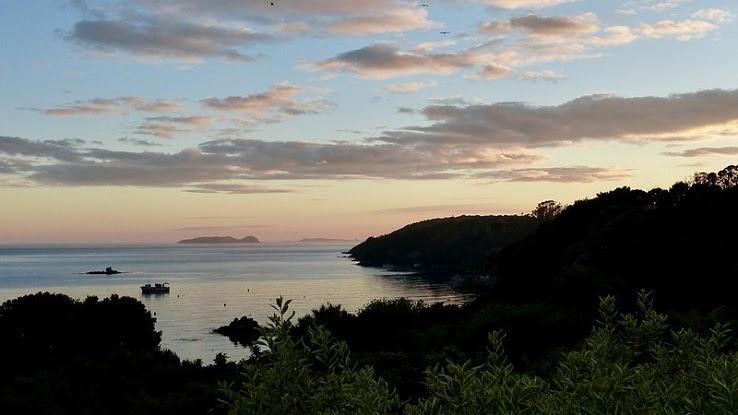 Known as Rakiura to the Maori, Stewart Island is the third-largest island in all of New Zealand. However, as of 2013, Stewart Island had a population of only 381 people, so expect a fair amount of privacy if you venture there. It's also a bird watcher's paradise.
Chile: Navarino Island
Chile may not be the first nation that comes to mind when you begin thinking of island vacation destinations, and that is why Navarino Island is a hidden gem. The island sits between the Isla Grande de Tierra del Fuego to the north and Cape Horn to the south.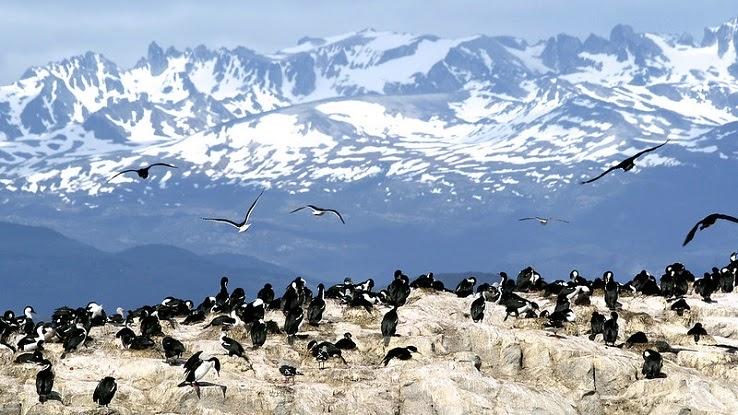 Those who enjoy sea kayaking and experiencing a diverse population of native birds will be thoroughly satisfied by a trip to Navarino Island. The temperature at Navarino Island rarely breaks 50 degrees Fahrenheit, however, so it's better for those who don't mind cool weather.
Cambodia: Six Senses Krabey Island
Six Senses Krabey Island is a private island in Cambodia where you can enjoy a Pacific paradise. The resort was skillfully constructed amid Cambodia's considerable natural beauty, so much so that you will have difficulty finding where nature ends and the resort begins.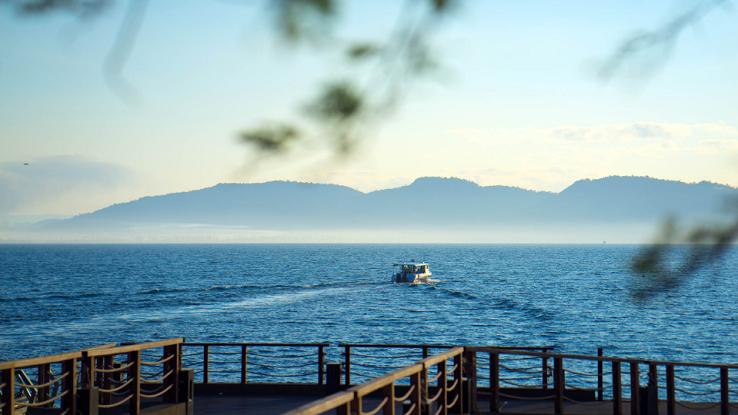 The island lies within the Gulf of Thailand and is only three miles from Ream National Park. There is plenty to do and plenty to see, but the Krabey Island experience is certainly not cheap, so keep that in mind before putting this on your to-visit list.
France: Martinique
Martinique is an island nation in the Caribbean that is part of the Lesser Antilles archipelago. Martinique is an overseas department of France, and it is accordingly imbued with French culture, from the language to the architecture and beyond.
It's not the most remote of islands on this list, but its interesting blend of cultures make it a truly unique experience. One area of the island, La Savane, also boasts a fantastic garden park for Monty Don enthusiasts as well as tropical rainforests and beaches.
Philippines: Palawan
Palawan is a province in the Philippines that is composed of a number of islands interspersed among crystal-clear water ripe for snorkeling, trolling lazily in a boat or just kicking back on the beach. It also boasts several wildlife sanctuaries for the ecologically inclined.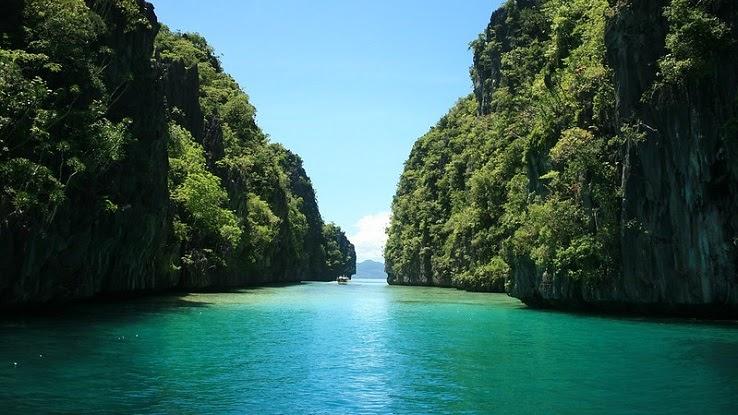 Palawan is truly for water lovers, as getting to most places involves some measure of water travel. Then again, this list is about the most beautiful islands that you may not be aware of, so odds are that you are fond of water, at least to some extent.
Canary Islands: Lanzarote
Lanzarote is another one of the Canary Islands, which are located off of the western coast of Africa and part of Spain. If you're looking for a warm-weather paradise, you can't go wrong with any of the Canary Islands, Lanzarote included. The weather is never anything but warm, and the abundant beaches on Lanzarote aren't going anywhere anytime soon.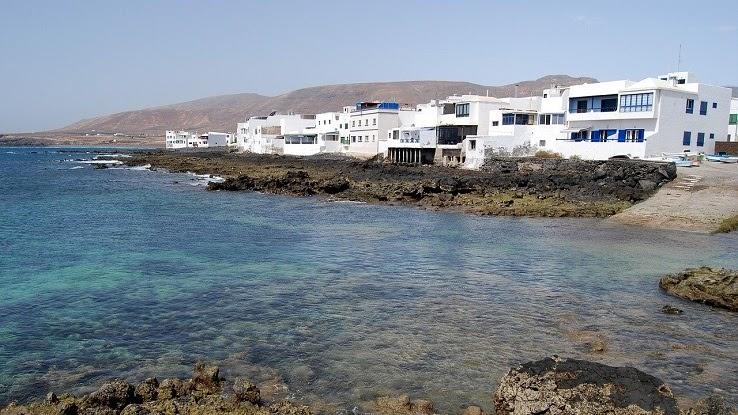 The landscape has been crafted over the years by volcanoes, which means that visitors can experience lava-formed caverns and other volcanic remnants along with beautiful beaches, sunshine and warm water. What more could you ask for?
Mexico: Isla Holbox
Mexico isn't exactly a well-kept secret when it comes to vacation time. Because of its proximity to the United States and relative affordability even when travel expenses are considered, tourism hot spots like Cabo San Lucas and Cancun fill up quickly and can become madhouses when vacation seasons roll around.
Isla Holbox, on the other hand, receives less attention, and that's a good thing for vacationers who want to truly relax. Located north of the Yucatan Peninsula, Isla Holbox is part of the Yum Balam Nature Reserve and borders the Yalahau Lagoon. That spells beaches and marine life.
Portugal: The Azores
The Azores are an autonomous archipelago owned by Portugal, and boy are they scenic. Located in the middle of the Atlantic Ocean, the Azores are a mix of beautiful lakes, stunning and plentiful marine life and outstanding weather. If you get a chance to visit the Azores, you won't soon forget it.
On your checklist of things to do should be a visit to the Gorreana Tea Plantation and the vineyards of Mt. Pico. No matter where you go in the Azores, however, you'll find postcard views, abundant wildlife and perfect swimming holes.
Hawaii: Kauai
Hawaii is arguably the most beautiful part of the United States. It's also located in the middle of the Pacific Ocean, which gives it a landscape that is unlike any other state in the union. Kauai is just one of Hawaii's islands, and it earned the nickname "The Garden Isle" because of its immense natural beauty and vegetation.
The cliffs of the Na Pali Coast are a sight to behold, and odds are you've seen them in a movie or two filmed in Hawaii. Beaches abound, and nature-induced relaxation is easy to find.
France: Reunion Island
Reunion Island is another overseas French department. It's located in the Indian Ocean, and its immense beauty — including striking peaks and overwhelmingly green vegetation — can make you feel like you've walked into a prehistoric land.
If you are into untouched natural beauty, then Reunion Island should be on your travel bucket list. It has an extinct volcano), as well as reefs, rainforests and plenty of beaches. Reunion Island packs a lot onto a single rock, and it all comes together quite beautifully.
Denmark: Faroe Islands
The Faroe Islands are a territory of Denmark composed of 18 volcanic islands. Located in the North Atlantic between Norway and Iceland, the Faroe Islands aren't a warm environment that many island hoppers seek, but they are majestic nonetheless.
Ferries, tunnels and bridges connect the islands, showing the ingenuity of Danish engineering while making for one heck of a scenic journey as you visit different islands. You can enjoy an exotic mix of birdlife as you take in the humbling landscapes, including majestic cliffs, vast valleys and massive pastures.
Italy: Pantelleria
Pantelleria is a tiny volcanic island located in the Strait of Sicily within the Meditteranean Sea. It has a small population, making it an attractive travel destination for those who truly want to get away.
Though it has a rocky terrain and no true beaches, Pantelleria offers some stunning natural gems, including a lake in the middle of a volcanic crater. Fed by hot springs, the lake is filled with mud thought to have a therapeutic effect. Plus, it's Italy, so the food isn't bad, either.
Greece: Ikaria
While vacation spots in Greece such as Mykonos get most of the love from travelers, Ikaria is an island worth adding to your itinerary. Just take one look at the stunning blue water and white sand and tell yourself that you don't want to visit Ikaria. You can't do it.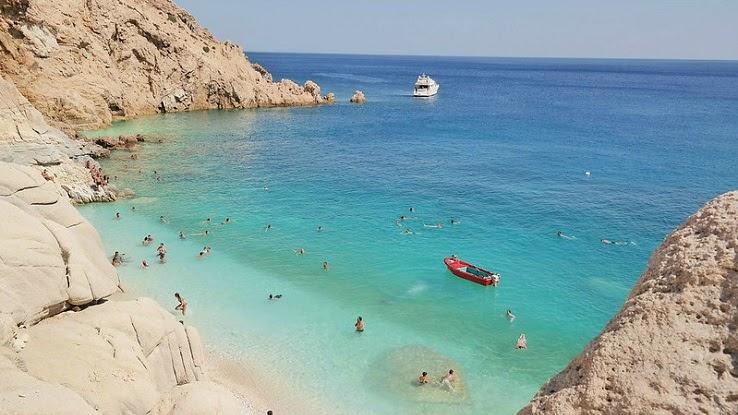 Sometimes spelled Icaria, the island is located in the Aegean Sea. The story of one man who moved home to Icaria after being diagnosed with terminal lung cancer in his mid-60s and may have lived into his 100s (records differ) testifies to Icaria's life-giving properties.
United Kingdom: The Isles of Scilly
Envision the island vacation of your dreams. Does it involve the United Kingdom? For most, the answer is probably not, but consider what the Isles of Scilly, an archipelago located off the Coast of Cornwall in southwest England, have to offer visitors and residents.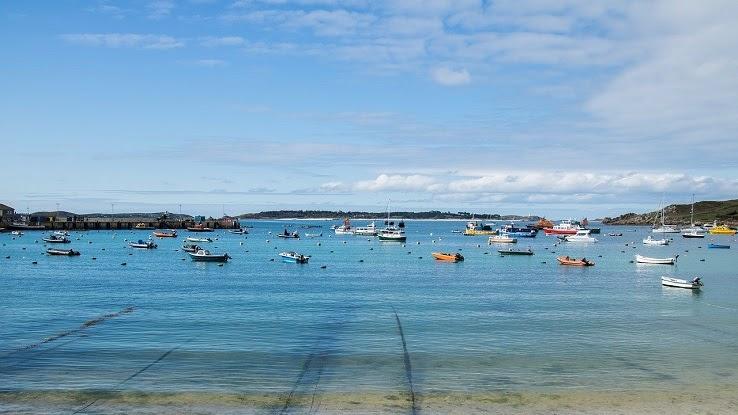 You've got beautiful sandy beaches, a range of beautiful plants and wildlife and even a Valhalla Museum where remnants of shipwrecked boats from ages past are displayed. It really is a cool place and is far from the cliche island vacations that everybody else has done before.
Germany: Sylt
Don't let the name fool you, because the island of Sylt in Germany is way more than just silt. Located within the Frisian archipelago in the North Sea, Sylt has lots to offer travelers. In addition to beautiful beaches and European culture and amenities, it also has its share of history.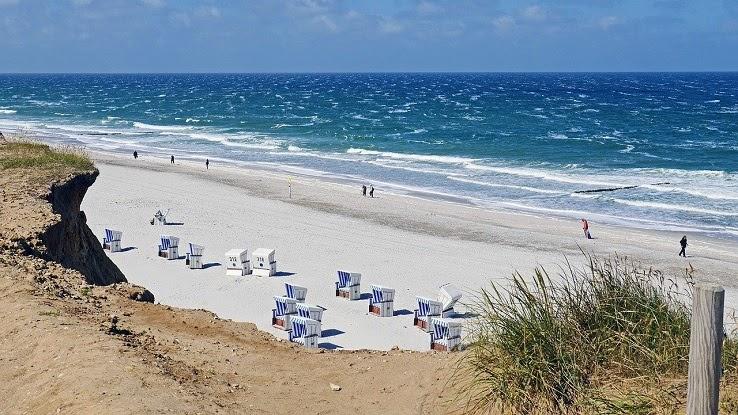 The Old Frisian House is set up to show travelers what life on Sylt was like before the 1900s. (Spoiler: it wasn't a picnic). If you visit, you'll also want to check out Denghoog, a passage from the neolithic age.
Croatia: Vis
Croatia is another surprising Balkan paradise. Yes, Croatia is one of the most visually stunning places you can visit, so much so that Dubrovnik, Croatia, was the main filming site for King's Landing in Game of Thrones.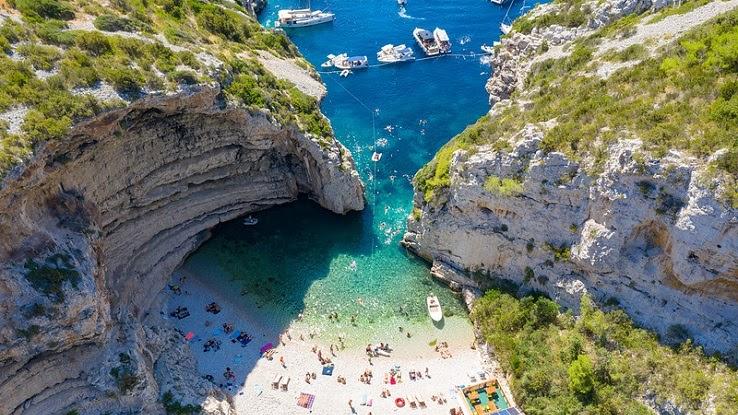 Vis is a Croatian island located in the Adriatic Sea. There you can view the remains of ancient city walls as well as Levaman Fortress and exhibits displaying artifacts from the fourth century, B.C. Oh yeah, and Vis is also beautiful.