Vodka is a household name when it comes to alcohol. It can be made from a wide variety of grains, potatoes, and even grapes, with other additions at times. It has a long history in many places worldwide, including Poland, Russia, and Sweden. Over the centuries, it has become an art to find how to get the best vodka by using very specific sources of water, distilling methods, filtration methods, and additives. However, you take your vodka – ice cold and neat or mixed in cocktails – let's explore some of the world's best vodkas for you to try.
World's Best Vodkas
In 2021, the Vodka Masters competition declared certain spirits to be the best vodkas available. The judges named the world's best vodkas based on categories ranging from how the vodka is made to country of origin and price point. Let this article take you on a whirlwind world tour that also lands you in exciting places to explore some of the best vodkas available.
Sweet Grass Vodka (United States)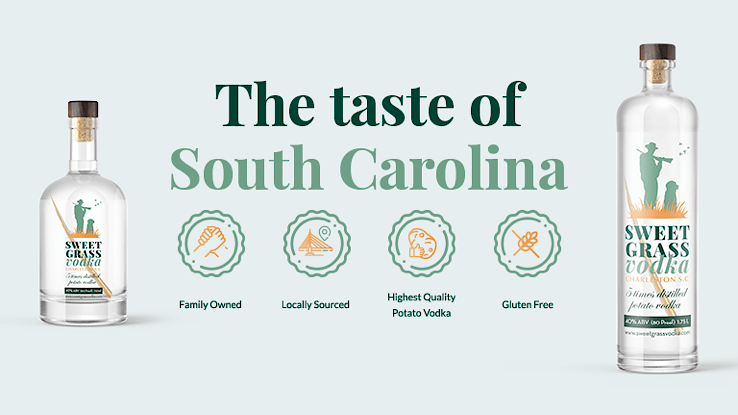 I bet you didn't think of South Carolina when you think of the world's best vodkas. Vodka is primarily a mixer for most American drinkers. However, since the boom in craft beer a few years back, there has been a surge in micro-distilleries making craft liquor that is making a splash worldwide. Sweet Grass Vodka is an excellent example of a small distillery creating its own history by creating a small-scale vodka that still won international awards for smoothness and being one of the best organic vodkas. Sweet Grass Vodka retails for $21 to $28, though availability varies due to smaller production runs than larger commercial distilleries.
The Process:
The Sweet Grass Vodka process prioritizes purity using water, yeast, and potatoes. It uses a continuous distillation process compared to other producers that distill once, twice, or more times. Finally, each bottle has one single blade of South Carolina grass — who knows if that is the key to the distinctive and award-winning flavor?
What To Do In Charleston:
Charleston is on the east coast of the US. Charleston is a great place to visit for Southern history, culture, and beautiful architecture. While in Charleston, consider:
Pur Vodka (Canada)
Nicolas Duvernois started the first Quebec-based vodka brand. After 4 years and 26 recipes, Pur Vodka was born, and it has gained an incredible following, winning the best vodka in the world five times.
The Process:
The glacial spring water and a corn base create a flavor-rich vodka. The tasters of Pur find all kinds of flavor notes, from peppercorns to butterscotch, olives, to vanilla.
Like many highly-rated vodkas, Pur Vodka works well in cocktails. This includes the Quebec Cocktail (Le Québec Royal), which calls for vodka mixed with sparkling cider, blackcurrant liquor, maple syrup, thyme, and lemon juice.
What To Do In Montreal:
While in Montreal, you'll never hurt for interesting cultural and historical sites to see and beautiful parks and gardens like:
Belvedere Vodka (Poland)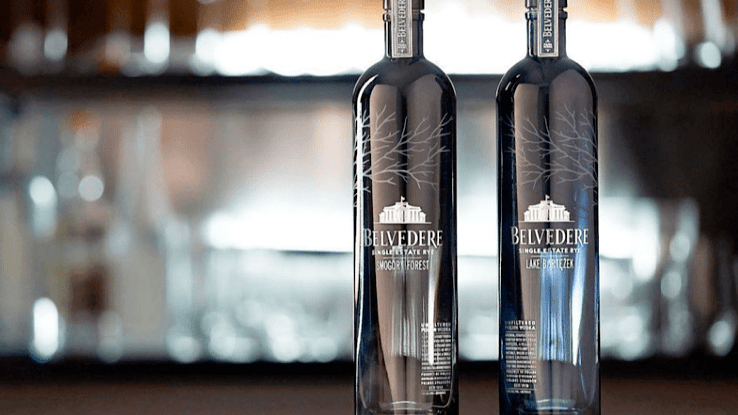 It's impossible to overstate the importance of vodka in Poland — it's one of vodka's ancestral locations! As a result, finding world-class vodkas in both big cities and small towns is possible. Belvedere is one of the higher-end, super-premium brands on our list, but bottles still range from $35 to $70 retail.
The Process:
Belvedere's rye vodka products Heritage 176 and Single Estate Rye Smogóry Forest won master's levels in the 2021 Spirits Masters for Vodka. The rye used in Belvedere's top award-winning vodka is from one small town surrounded by untamed forests, the rare Diamond Dankowskie rye. They don't call it bold, robust, and savory for no reason.
What To Do in Poland:
Get into the forest mindset while you visit Poland, enjoying some of the oldest woods in the world like:
JJ Whitley Artisanal Russian Vodka (Russia)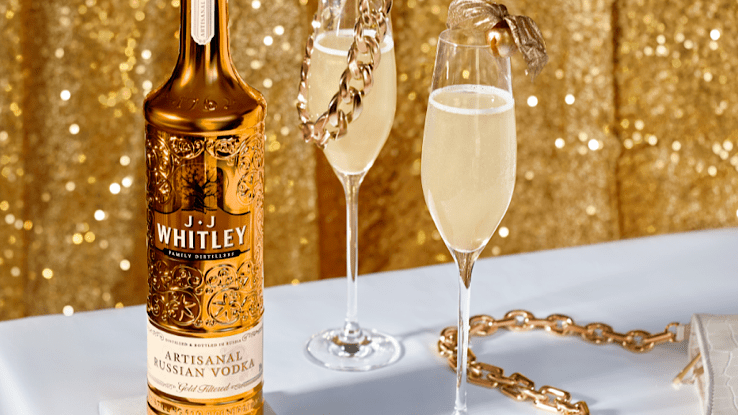 One of the top-performing vodkas in the 2021 Masters was JJ Whitley Artisanal Russian Vodka. However, there were a variety of successful standouts. With Russia as an ancestral homeland of vodka production, it's no wonder that they have quite a few standouts on the list. Even though this is a UK company, we will focus on the Russian influence for vodka.
The Process:
JJ Whitley's vodka has a combination of peppery and creamy notes. It can make a pretty great gift if only because the bottles are metallic gold-colored, looking like a feast in and of themselves.
What To Do in St. Petersburg:
Visiting downtown St. Petersburg, there's so much to see and do like:
Nemiroff Burning Pear Vodka (Ukraine)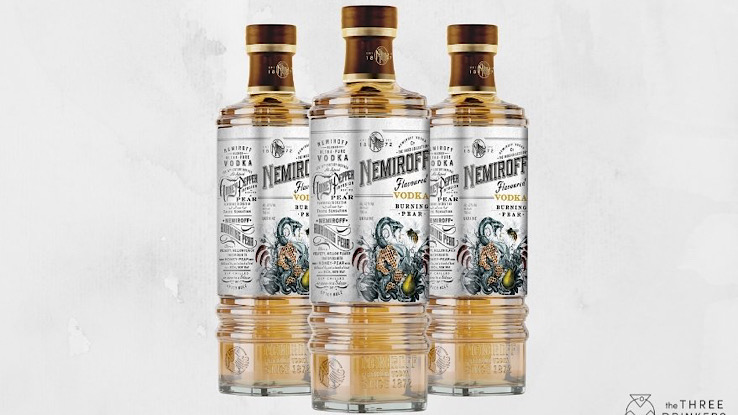 Nemiroff's recently won the Taste Master in the Flavored/Infused Vodka category of the Vodka Masters 2021. Their Burning Pear flavor makes it a real contender in the world's best vodkas tour.
The Process:
Nemiroff has been a brand for 150 years and now sells in over 80 countries, giving it both a deep history and a broad reach.
The water of the Podilia region of the Ukraine is known for being exceptionally good, and good water makes amazing vodka. Natural mineral filtration also lends a smoothness. The infusion of honey, pepper, and pear makes the vodka totally unique on its own and a fun base for amazing cocktails.
What To Do in Ukraine:
This beautiful country features a wide variety of beautiful countryside and cultural sites in the cities like:
Reyka Vodka (Iceland)
Iceland is an island nation of only a little over 350,000 people. However, according to vodka judges, they have still managed to create one of the world's best vodkas, Reyka Vodka. On average, a bottle of Reyka will cost around $22 per 750ml. Even if you don't make it to Iceland itself, their wide distribution means you can find it internationally.
The Process:
Though a prohibition restricted access to liquor from 1915 to 1935, with beer still banned until 1989, Iceland's environment is a bit of a perfect place to create vodka. With excellent, unpolluted sources of glacier water and unlimited geothermal energy to keep production sustainable, Iceland makes an incredibly smooth vodka.
Reyka uses a pot still and condenser system known as a Carter-Head Still and powers it with geothermal energy from underground in the volcanic island. They pass the vodka through a basket containing lava rocks, and the result is the distinctive flavor that has earned them renown.
What To Do in Iceland:
While you may or may not make it up to Borgarnes, the small town where Reyka is distilled, there are many things to do in the capital and its surroundings like:
No matter where you end up in the world sampling the world's best vodkas; chatting with locals is sure to start a great conversation. Cheers!