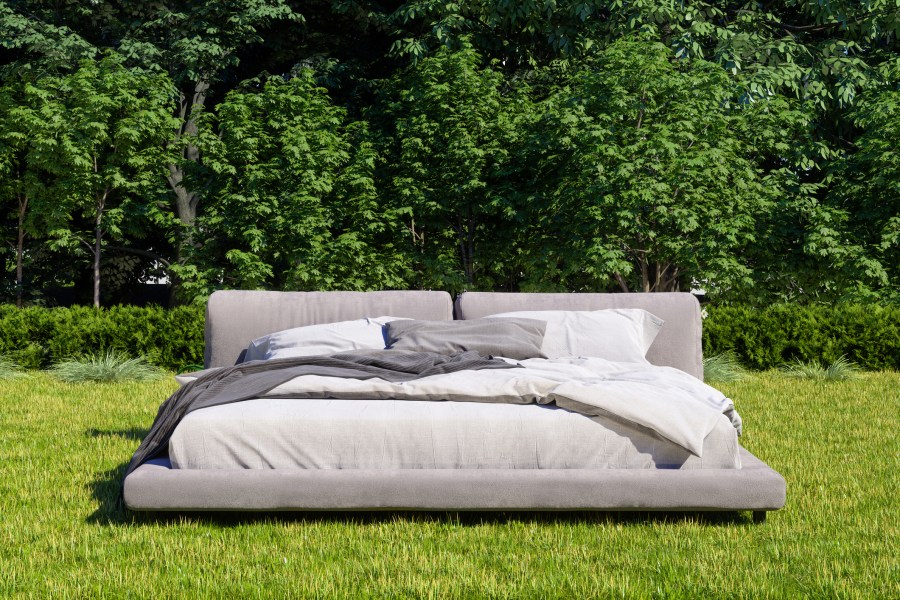 We all know that getting enough sleep is important. But getting good quality sleep is important too, not only for your mental health but for your physical health too. According to experts, a good night's sleep is essential for regulating your body's metabolism, giving you the right kick to start your day.
Getting the best sleep requires considering many factors, the primary one being the type of mattress you use. The wrong mattress can make you feel run down or overstressed. But on the other hand, investing in the right mattress is an effective way of taking charge of your much needed rest and health. This article will look at the best mattress brands of 2022 and help you select the right mattress for you.
Best Mattress Brands
Saatva
Saatva is a Sanskrit word for truth, a value built into the policy of the mattress company that guides the development of every product. The company also applies an eco-friendly focus with every mattress design. Launched in 2007, Saatva specializes in luxury mattresses with options for innerspring mattresses, memory foam mattresses, and a few speciality products.
Also dubbed the Saatva classic, the Saatva Mattress is an innerspring model comprised of two layers of polyfoam, two layers of a coil, and a thin memory foam layer. In addition, the Saatva mattress comes in three firmness options ranging from 3-8 on the fitness scale.
You can also get the Saatva Mattress in two different height options, 14.5 inches, and 11.5 inches. The 11.5-inch mattress classifies as the average thickness range. With the 14.5-inch option, you may need to use deep sheets since it is a high-profile option.
The Loom & Leaf mattress is one of the memory foam models, made of memory foam throughout. This mattress comes in two firmness options ranging from 5 to 8, providing a flexible firmness with a 12-inch thickness.
If you're looking for a firmer mattress option, then Zenhaven is for you. The mattress is one of the specialty mattresses offered by the company. It's made of latex and has a thickness of 10 inches and a 4 to 8 firmness rating.
Queen sized Saatva mattresses start at $1,695 for the Classic model.
Casper
Launched in 2014, Casper is one of the leading innovators of the mattress-in-a-box movement. Casper produces a range of mattress models including: the Casper Original Mattress, the Casper Original Hybrid, the Nova Hybrid, and the Wave Hybrid Mattress.
The Casper Original is an all-layer foam mattresses. The subsequent model, the Casper Original Hybrid along with the Nova and Wave Hybrid mattress all include a coil support layer. The Nova and Wave Hybrid mattresses also feature cooling technologies, perfect for the sleeper that tends to overheat in the night.
The price of a Casper Mattress starts at $1295 for a Queen sized Original.
Nectar Sleep
Launched in 2017, Nectar Sleep is one of the popular bed-in-a-box mattresses specializing in high-quality foam products. Nectar Sleep is an all-foam mattress comprising three separate layers. The bed also features a memory foam comfort layer that adapts to your body tightly and evenly for optimal pressure relief.
The company manufactures two other mattress products: Nectar Premier and the Nectar Premier Copper mattress. Like their flagship project, these models have a medium firmness (6.5) and measure 13 inches and 14 inches, respectively.
Nectar Sleep offers a 365-night sleep trial if you need to test out the mattress. Usually, 30 days are sufficient to test whether a mattress is right for you. If at any point throughout the first year you are unsatisfied, you can return it and get a full refund.
Nectar Sleep mattress price ranges start at $799 for a Queen-sized mattress.
Tuft & Needle
If you're looking for value from your mattress, Tuft & Needle is the right pick. Launched in 2018, the company's mission is to provide a straightforward online mattress purchase.
The Tuft & Needle original mattress is 9.5 inches of two foam layers designed for maximum support and cooling. A graphite and ceramic cooling gel infusion creates a cooling effect, warding off heat. If you happen to be a light sleeper, the mattress features an open-cell construction mold that adapts to your body with every movement, so you won't be awoken by a creaking mattress if you toss and turn.
The Mint Mattress and the Hybrid Mattress are 11.5 and 12 inches tall, respectively. Both utilize the T&N cooling technology. The Hybrid is the only model that incorporates springs in its design.
Tuft and Needle mattresses start at $995 for a Queen-sized original.
Purple
Created in 1994, Purple Mattresses are made of a proprietary Hyper-Elastic Polymer that helps relieve back, hip, and shoulder pain. This material is arranged in a grid pattern, resulting in walls that may stabilize or fold depending on your weight. Due to this construction, the mattress offers excellent flexibility if you are a side sleeper, back sleeper, or stomach sleeper.
The Purple mattress was the first of the Purple company's two mattress varieties. The mattress is an all-foam mattress that rates six on the firmness scale or medium-firm. In addition, the Purple mattress is recognized for being a cooling and high-value option.
The Purple Hybrid mattresses have pocketed coil support cores. Firm (7) and medium (5) or moderately firm (6) settings are available for the Hybrid and Hybrid Premier models, respectively.
Purple mattresses start at $1399 for a Queen size.
Leesa
Despite the influx of mattress-in-a-box products in the market, Leesa still stands out as an affordable and high-performance mattress. The company is among the pioneers of the online mattress marketplace and features all-foam mattresses with a medium firmness (5) for a peaceful slumber.
The mattress material is made of responsive foam that adapts to your body while you sleep, regardless of the sleeping position.
Aside from the original Leesa model, the company has four additional products, including the Legend Hybrid, Sapira Hybrid, and Studio mattress. The various hybrid models combine the foam of the original with different amounts of spring coils for added support. The Leesa Legend includes a coil-on-coil design for edge support and maximum responsiveness. The Studio mattress is another all foam offering with a price tag friendly to the shopper on a budget.
A Queen-sized mattress starts at $799 for the Studio Mattress.
What to Consider When Choosing a Mattress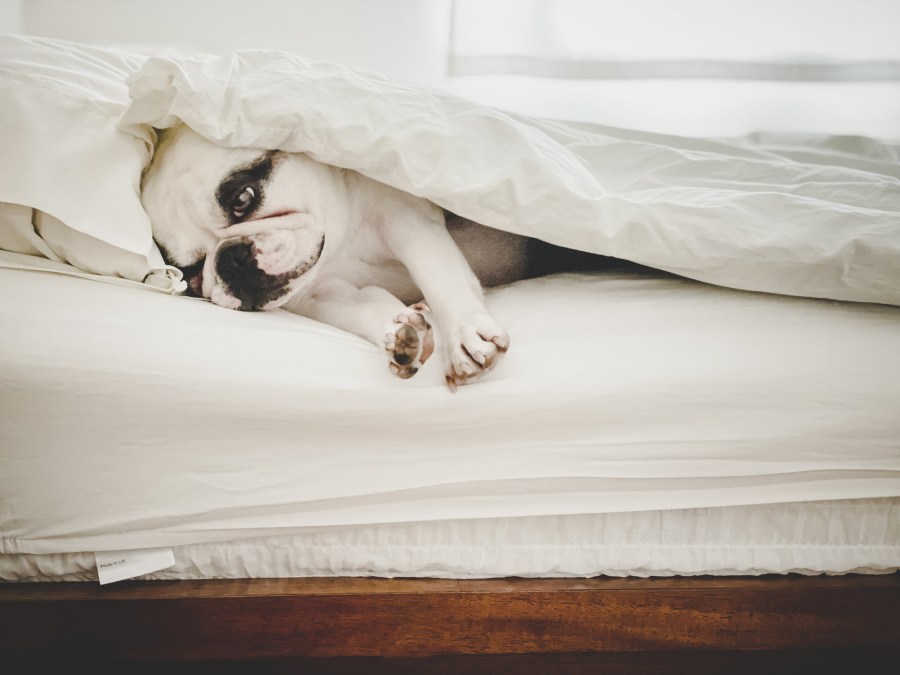 Choosing the right mattress is a significant investment you can make in your health and well being. Consider that you'll spend roughly one third of your time on this one piece of furniture when deciding how much you want to invest in the best mattress for you. This buyer's guide details the factors you should consider when purchasing your mattress.
Size
Most mattress companies provide information on the best mattress to correspond with your weight and size. For instance, Saatva products are clustered based on weight, giving you a sense of where to start when shopping. However, you should note that mattress height will vary with brands.
Durability
While some brands may offer warranties on the mattress, you want your mattress to last. Price may not dictate the quality of the material. If the brand offers a testing period, take advantage of it; it is best to first have a feel of the mattress before making a selection.
Thickness
If you're looking for more comfort, luxury mattresses tend to be thicker and offer more comfort than thinner mattresses. Although luxury mattresses may be pricey, there are alternative budget models you can opt for.
Support/Firmness
To avoid future issues with your back, choosing a mattress with optimal spinal and back support is best. How much support you need depends a lot on how you like to sleep. Again, being able to test a mattress is ideal, as people's firmness needs vary.
Where to Buy a Mattress
Today, shopping is more convenient thanks to the internet. You don't have to walk into a store to purchase a mattress. Instead, most brands provide an online option for buying the bed. However, there was something appealing about sampling various mattresses at a mattress store and taking a few of them for a test nap/run. For this reason, some brands have partnered with retail stores where you can inspect the mattress for quality and design.
If you still want an old-fashioned feel as you buy your mattress, you can physically source one from furniture stores such as IKEA or Sleepy's, department stores such as Macy's, Target or Bloomingdale's, big-box retailers such as Walmart, Home Depot, or Carrefour, or mattress specialty stores such as Mattress Firm, Sears, Sam's Club or Ashley Homestore.