Portugal is an ideal European holiday destination. It's the Southwestern most point of Europe, with a culture deeply influenced by its proximity to the sea and the African continent. It's an ideal destination for beach goers, seafood eaters, art lovers, and coffee drinkers, amongst others. The Portuguese tourism industry is very important to the economy, contributing about $18.7 billion to the country's GDP, which should give you a sense of just how much is awaiting you as a visitor to the country.
The islands of Madeira found in the middle of the Atlantic are one of the preferred Portuguese locations. Its natural beauty is exceptional— picture yourself hiking through a lush rainforest, emerging from the canopy to look out on the coast. But that's just one of many experiences waiting for you on the island. Here's what to do in Madeira.
Learn 600 Years of History and Culture at the Madeira Film Experience
The Madeira Film Experience should be your first stop in Madeira. At $5.50 for adults and no charge for children below 12, you can experience 600 years of history and culture. In about 30 minutes, you will learn about the formation of the archipelago and what it has experienced through the years. The audio-visual story is delivered in English, Dutch, French, German, and Portuguese.
Tourists are also informed of the latest happenings in Madeira, for a wholesome experience. This is the quickest way to know what's hot when you're in town.
Explore Laurisilva of Madeira
The Laurisilva of Madeira is the world's largest Laurisilva forest in the world. It's internationally protected, listed as a UNESCO world heritage site. It's found within the Madeira Natural Park and is rich in unique plants and animals. The Laurisilva is the home to several endemic species. There are 76 distinctive plant species, vast invertebrates, and two bird species, including the Madeiran long-toed pigeon, only found in this part of the world.
The rich biodiversity makes the Laurisilva of Madeira a significant natural environment in the world, worth visiting. Park activities such as kayaks and snorkeling cost about $45.
Visit The Island of Porto Santo
The island of Porto Santo is the ideal getaway destination for complete relaxation. The island bursts with activities ranging from a thalassotherapy program for relaxation (a treatment utilizing sea water and all of the neutral benefits contained within) which costs $149 for two days, to outdoor activities like golf, hiking, and water sports. There's also opportunities for wild fun, courtesy of the popular feasts that happen all through the year. Not only do tourists experience a true Madeiran party, but will also get to tour the delicious flavors of Madeiran cuisine.
Carnival parades throughout the year are incredibly entertaining. Another highlight is an end-of-the-year fireworks display to usher in the new year.
Stay at Quinta Jardins do Lago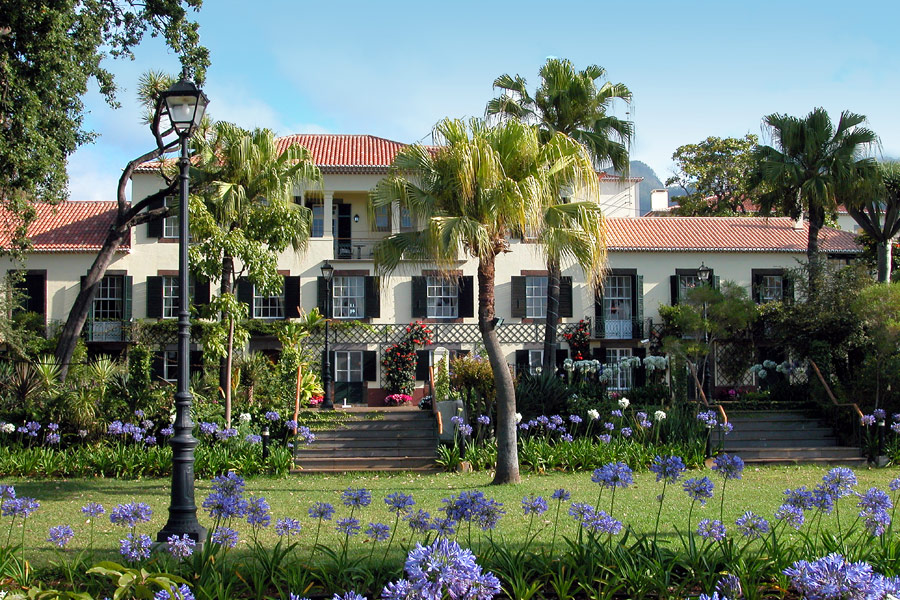 Quinta Jardins do Lago offers a serene botanical garden hotel experience. It's a botanical garden hotel located in Funchal's green hills. A night in this 18th-century hotel costs $110 for bed and breakfast during the low season, upwards of a minimum of $170 during the high season, but the mild climate of Portugal means that you're hard pressed to find a bad time to visit.
Visitors experience tasty Portuguese cuisine, cultural shows, and an intimate walk in the botanical gardens. The gardens cover 2.5 hectares of land that hosts over 500 species of unique plants. This makes it a perfect getaway for botany enthusiasts.
Take a Cable Car Ride in Funchal
Funchal, the capital city of Madeira, offers an interesting ride. The city's cable car ride is one of the most popular tourist attractions. This 15-minute ride of a lifetime will take you from Almirante Reis to Monte's upper suburb, as you admire the beautiful landscape beneath and ocean in the background.
The facility is operational all year round, except on December 25. A round trip costs about $18 for adults and about $9 for children between 7 and 14 years old. Kids 6 years and below ride for free. Unfortunately, you can't see Funchal night views from a cable car because the last boarding is at 5:45 PM.
Taste Madeiran Poncha and Wine
Sampling local drinks is a must when touring a new city. Madeira boasts of incredible drinks served throughout the island. Madeira's wines are made from unique varieties of grapes. Sercial is a white grape wine, the driest of the four classic Madeiran wines. Malmsey, also known as Malvasia, is a Madeiran white wine. The other two fortified Madeiran wines are medium-sweet Bual and Terrantez, and medium-dry Verdelho. A bottle of these wines starts from $43 and goes up depending on age, but we promise that they're worth it.
Poncha is also a must-try local drink, made from a local spirit made with cane sugar, honey, and lemon juice. It may sometimes include tangerine or passion fruit juice.
Hike at Vereda do Jardim do Mar
West of Madeira island is a hikers' paradise. Vereda do Jardim do Mar offers a beautiful calm trail with magnificent views after your 500-meter climb. It provides a good blend of nature and agricultural activities. Locals have taken advantage of the favorable weather and developed small land terraces for their agricultural activities, such as wheat farming.
Make sure to pass by the watermill just before Jardim do Mar. It's picturesque.
Experience the Fireworks at the Atlantic Festival
You don't have to wait for the end of the year to experience fireworks with your favorite drink in one hand. Madeira welcomes the summer season with the Atlantic festival. This is one of the most popular tourist events: the Atlantic Roots Festival, pyro-musical shows, and Regional Arts Week. Children 12 years and above, as well as adults, pay $33. Children from 5 to 12 years pay $16.50, while babies up to 4 years attend the festival free of charge.
The pyro-musical shows are 20-minute shows of music and fireworks held at the pier outside Pontinha, on all Saturdays in June, at 10:30 PM. The Regional Arts Week showcases the amazing artistic prowess of Madeiran students, while the Atlantic Roots Festival appreciates culture.
Walk on the Sky at Cabo Girão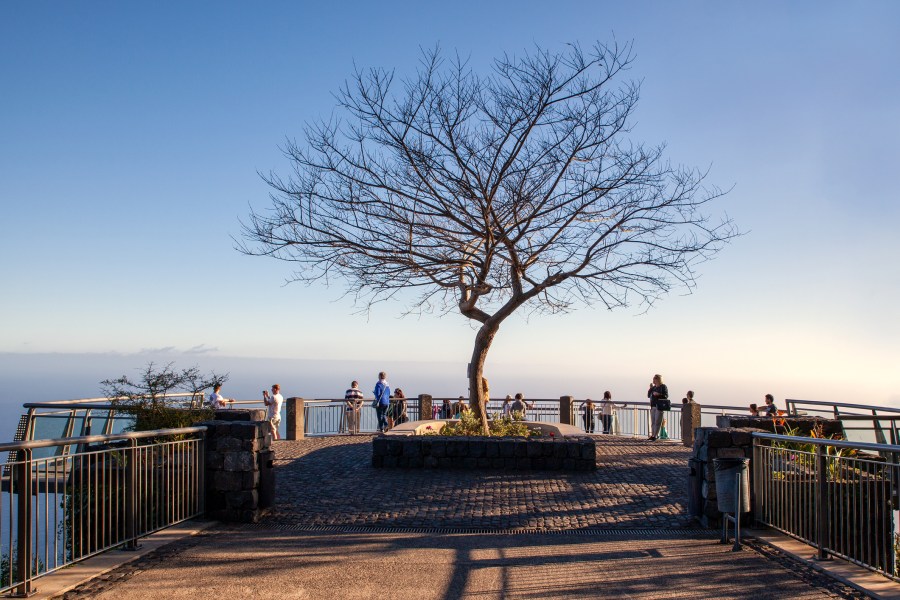 Would you stand on a glass-tiles platform, 580 meters above the ground? This is what Cabo Girão offers— an experience not for the faint at heart. The glass platform hangs on the edge of a cliff, offering a breathtaking panoramic view of the ocean beneath.
The best part is that the experience is free of charge, and you can stay as long as you'd like (or can handle) waiting for the perfect social media photo. Paragliders and base jumpers can also hone their skills here.
Take a Panoramic Drive
Madeira has rough natural terrain, but an incredibly good and scenic road system. These roads offer panoramic, therapeutic drives with various attractions to stop off at along your way. So if you'd rather experience the island by car than through hiking, we've got you covered.
VE2 from São Vicente to Porto Moniz on the north coast has great ocean views due to its proximity to the coastline. Waterfalls along the way make great stops for a quick swim and photo session. Funchal to Curral das Freiras takes you about half an hour deep into the city, a twisting lovely display of Madeira's natural environment. A rental car for this activity will cost about $44 – $60 per day.