Americans love road trips. Maybe it's the sights along the way, the predictable tension between passengers that we laugh off upon arrival, or maybe it's the snacks! There's something very nostalgic about buckling in with hours of driving and an exciting destination in front of you— all made even better than our childhood road trips by the advent of podcasts. A survey conducted by The Vacationer recently reported that nearly 80% of Americans had road trip plans this summer. Another survey found that Americans were traveling further than normal, perhaps opting for car travel over plane travel still.
No matter how long your American road trip is, however, you can't claim to have the full experience if you haven't stopped for a photo opp with a strange landmark. And lucky for you, we've rounded up 6 of the absolute weirdest landmarks in the U.S.
The Big Blue Bug- Providence, Rhode Island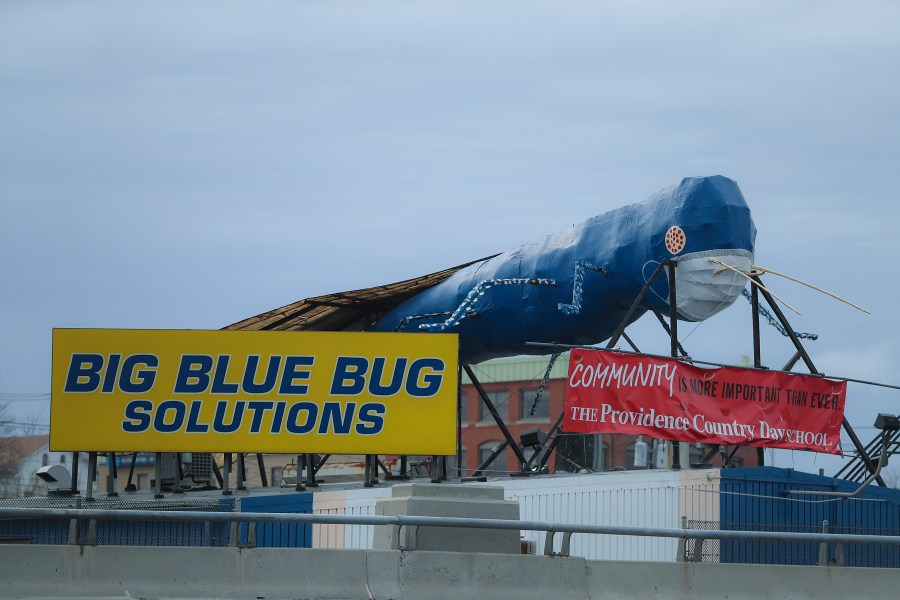 The Big Blue Bug is one of the most popular weird landmarks in the United States. The landmark has been featured in talk shows like The Oprah Winfrey Show and The Daily Show. You might have seen it on the big screen in Dumb and Dumber, Dumb and Dumber Too, as well as Family Guy.
The Big Blue Bug was erected in 1980, after the company, Big Blue Bug Solutions, moved to a new location along Interstate 95 in Providence, RI. An idea for something unique on the rooftop led to constructing a precise artificial copy of an Eastern Subterranean Termite, made of steel and covered with fiberglass.
This is arguably the world's largest artificial termite, weighing 4,000 pounds, standing 9 feet tall, and 58 feet long. The bug was initially painted purple, but the sun's radiation faded it to blue, hence the Big Blue Bug!
Igloo City- Cantwell, Alaska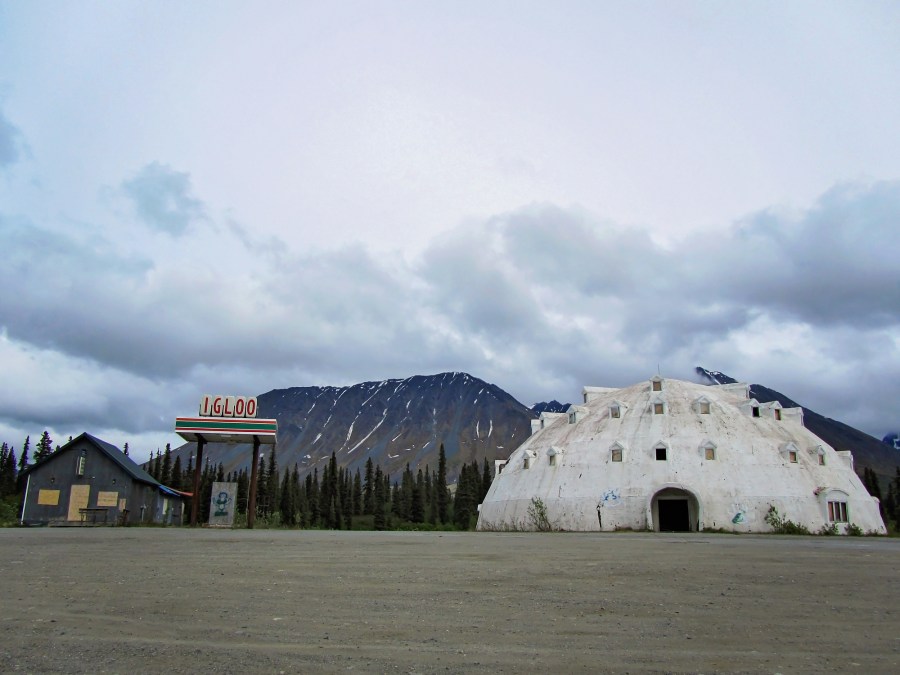 Igloo City is an attraction that has never been open for business. Igloo City is situated right between Anchorage and Fairbank, about 200 miles from both. It was developed in the 1970s as a hotel and hub for the upcoming city in Alaska. Unfortunately, the owners never opened for business, and the only visitors have been moose, wild bears, and wolves. The developers clearly had a massive vision, building an establishment so large that planes can see it from 30,000 feet.
The development reportedly violated regulations, but was deemed too big to demolish, so it was left unfinished and empty. Different people have owned the building since the 70s, but none have managed to renovate it to meet current building standards. It is said the deterioration over time doesn't make renovation worthwhile. But for our purposes, we're glad that it has stayed intact enough to make the list of weird landmarks perfect for a pit stop.
Elvis Presley's Birthplace: Tupelo, Mississippi
The King of Rock and Roll, Elvis Aaron Presley, is one of the most momentous cultural icons of the 20th century. So significant is Elvis Presley that his birthplace is a landmark! Presley was born in 1935 and died in 1977, but the legend lives on through the Elvis Presley Birthplace.
Elvis Presley's Birthplace is found at 306 Elvis Presley Drive, Tupelo, MS 38801. The two-room house was built by Presley's father, grandfather, and uncle. Elvis and his twin brother Jessie Garon were born in this house and lived there through their childhood. The family struggled financially and moved out of this house before Presley became a teenager.
Elvis Presley's Birthplace tells the story of Elvis from childhood to adulthood and stardom. On site you'll find his actual birthplace, as well as a chapel, and a museum. Adults can visit one of these three structures for $9 or visit all three for $19. Children get a reduced rate, and kids under 7 are free. No need to buy tickets in advance— you can roll up and stretch your legs on your way to the ticket stand.
International Cryptozoology Museum: Portland, Maine
Do you believe in the existence of sea serpents, mermaids, yetis, or bigfoot? If yes, the International Cryptozoology Museum should be a plan for your next road trip. If no, then maybe you should also visit the museum and see if it can convince you. It's a strange museum to dedicated to proving the existence of these unknown and is the only one of its kind globally!
Set your map to 32 Resurgam Pl, Portland, ME 04102, United States. The museum has a collection of over one thousand items that will leave you baffled and intrigued. On display are items such as fur-bearing trout, Mothman, FeeJee Mermaid, and the Civil War Pterodactyl! The establishment was opened in 2003 and is suitable for all ages and families. It's open all days of the week to satisfy your curiosity about unknown creatures. If you'd like to support the museum keeping its doors open, stop by the crypto store for a rare souvenir.
Hell: Hell, Livingston County, Michigan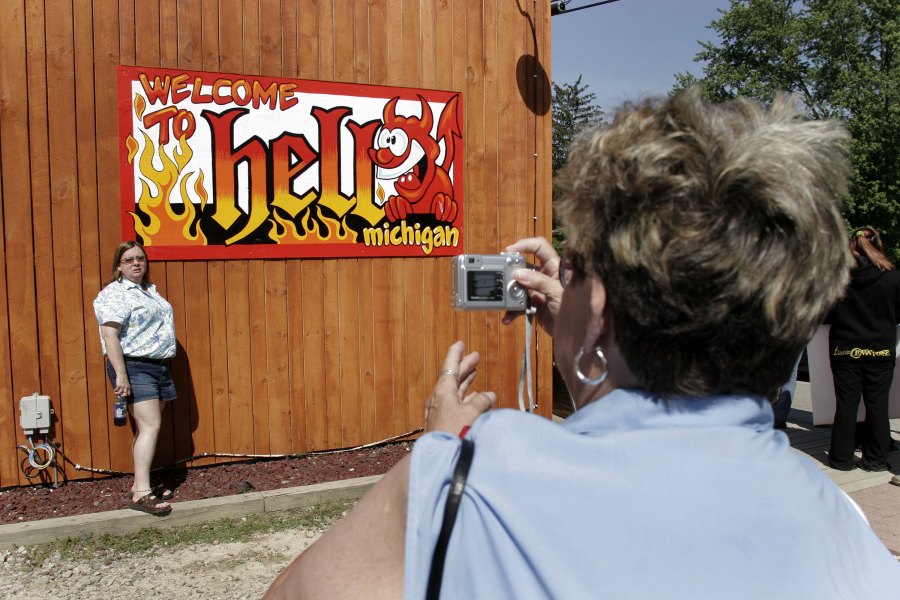 "Go to hell" is about to take on a new, gentler meaning for you, as will the term "hell on Earth." Because Hell is in fact, a place on Earth, found in Living Stone County, Michigan, founded by George Reeves in 1838. It's an incorporated community with no defined boundary or population statistics. In 2019, comedian and YouTuber Elijah Daniel bought himself a mayorship for the town of Hell during Pride Month, and quickly renamed it Gay Hell, declaring that only Pride flags be flown in the community.
Hell, Michigan attracts over 100,000 visitors annually. It has amazing attractions such as Screams Souvenirs from Hell and Helloween shop, Hellhole Diner, and the Chapel of Hell, where several couples have tied the knot. Hell, you can even be mayor for a day after paying 100 dollars.
Salvation Mountain: Niland, California
If Hell, Michigan seems too scary, you can calm your nerves at the Salvation Mountain, located at Beal Rd, Niland, CA 92233, United States.Local resident Leonard Knight, who died in 2014 at age 82, created the mountain. In 28 years, Knight used half a million gallons of latex paint to create Salvation Mountain. Salvation Mountain was Knight's way of spreading the message that God is love. His first attempt was unsuccessful, using hot air balloons. He moved to dirt and cement on the side of a forgotten riverbank, and a mountain formed in four years but it unfortunately collapsed. Knight repeated this process with more stable materials including adobe clay and straw. The project eventually included a museum with additional art such as tires, art cars, telephone poles, and art pillows.