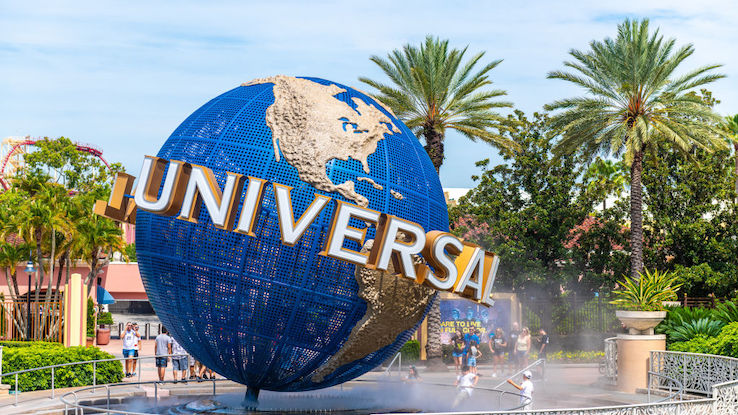 If you're considering a trip to Universal Orlando, it's important to do some research before you go. Luckily, you've come to the right place. Although there are no ways to get free tickets or incredible discounts like you may see on some unscrupulous ads, it's still possible to save a considerable amount on your tickets. It's all about timing things right and knowing a few traveler secrets to get the best deals. Check out these tips for finding affordable tickets to Universal Studios to get started.
Consider the Time of Year
Universal Studios charges different prices for tickets depending on the day of the week and the time of the year when you go. This is different from some parks that have set prices for tickets regardless of when you visit. Prices tend to be higher at peak times, such as during the summer and over major holiday breaks.
Consider these fluctuating ticket prices when booking your trip. Ticket prices are available on this calendar on the Universal Studios website. In addition to saving a few dollars, you'll likely find your day much more enjoyable if you visit on a less-crowded day.
Purchase Tickets Ahead of Time
Purchasing tickets ahead of time has two advantages. First, you may find discounts available online that aren't available at the ticket window at the park. You can also check pricing on different days to see the cheapest time to visit.
Second, purchasing before you arrive saves time. You'll be doing enough waiting in line while you're at the park getting on rides; the last thing you probably want to do when you arrive is waste precious park time waiting in line to get to a ticket booth.
Stay for a Few Days
Multi-day tickets are a great way to save money because the price per day goes down for every added day. This is a method many theme parks use to entice visitors to stay longer.
Universal Studios also may offer special discounts throughout the year to help you make your visit even longer and more enjoyable. One example is a "buy two days, get one day free" offer. Offers like this are available through the official Universal Studios website.
Buy From a Third-Party Seller
Park tickets are available through third-party ticket brokers, but it's important to be wise about the seller you choose from. They're accessible online as well as in retail stores. Many popular stores, such as Sam's Club, also offer Universal Studios tickets at discounted prices.
It's important to note that you cannot purchase tickets from an individual. Some people offer tickets for sale that are either invalid or have unredeemed days on them. However, tickets are locked to the purchaser, and you need a fingerprint to be verified when entering the park.
Be cautious when purchasing tickets from third parties, as there are numerous scams and fraudulent ticket sellers. It's important to verify that the place you purchase from is an approved ticket distributor. You do not want to get to the park only to find out that your ticket is no good.
Upgrade to an Express Pass
Express Pass allows you to skip the lines of select attractions. This is a good option if you have a limited amount of time in the park and want to get the most out of it.
There are two types of Express Passes available. The Standard Express Pass allows you to ride each eligible ride once per day, and an Unlimited Express Pass will allow you to ride each eligible ride as many times as you want in a day.
New attractions are typically not available through Express Pass, so be sure to check which attractions are included. One great tip is that you can get Express Pass for free at select Universal hotels.
Consider Your Hotel Cost
If you're visiting Universal from out of town, then you'll likely need a hotel room. Luckily, Universal offers a wide range of accommodations to meet your budget parameters. Although some of these hotels can be pricey, their benefits may outweigh the costs, depending on your needs.
If you stay at Royal Pacific Resort, Hard Rock Hotel or Portofino Bay, you can receive free Unlimited Express Passes for your stay. If you were planning to buy an Express Pass already, this presents an opportunity for serious savings.
If your budget is a bit tighter, consider staying at one of the other hotels on the property. All hotels offer bus or boat transportation to the theme parks. Each hotel has its own theme, and they also have unique dining options available even to non-resort guests.
Buy an Annual Pass
One of the best-kept secrets of Universal is its annual passes. Often, visitors overlook this as an option because they only visit for a few days. However, Universal offers several levels of passes to meet every budget, including a monthly payment option. Buying an annual pass may be worth it, even if you only visit for a few days. In addition to park entry, your pass also gets you savings at onsite hotels, which are regularly discounted by 30%.
Higher-tier passes also include benefits such as free parking, discounted merchandise, and food discounts. There are also other perks offered throughout the year.
Keep in mind that if you plan on visiting within the next year, your park tickets will already be paid for. In addition, there's a discount for renewals if paid in full, so next year's trip could be even cheaper.
Florida residents can enjoy even steeper discounts on annual passes, just as they would on other tickets. However, you don't need to live anywhere close to the parks to enjoy the benefits of an annual pass.
See If You Qualify for Discounts
Special discounts are available for Florida residents on both annual passes and theme park tickets. Be aware that you'll need a valid Florida ID or proof of residency to purchase a ticket with the Florida resident discount.
Universal Studios also offers discounts to military members and their families. These tickets are only available through military information, ticket, and travel offices.
While there's no magic trick to get free or super-cheap tickets to Universal Studios, there are certainly ways to save a considerable amount of money on your trip. Doing research and purchasing your tickets ahead of time can save time and frustration when you get to the parks.