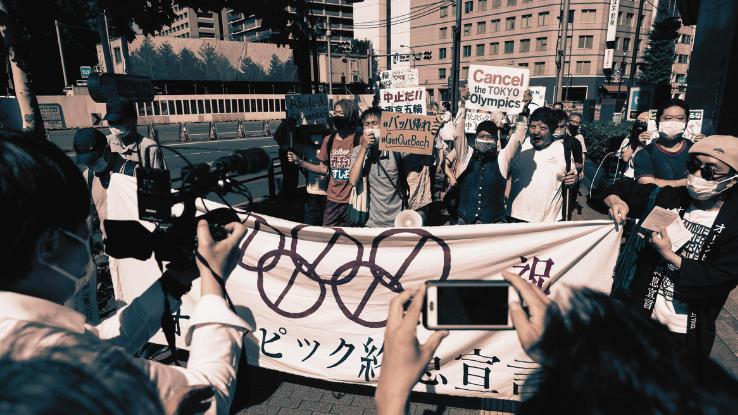 Since the first modern Olympic Games, which were held in Athens, Greece, in 1896, the Summer Games have only been canceled three times — once in 1916 during World War I and twice in the 1940s during World War II. Of course, there were several other times the Games should have been canceled — and, for many, this year's Olympics fall into that category.
Amid the ongoing COVID-19 pandemic, the International Olympic Committee (IOC) and the Japanese government announced the postponement of the Games back in March 2020. It wasn't a cancellation, though it still felt unprecedented. But, as the Games kick off, the COVID-19 pandemic is still ongoing. Just days before the Opening Ceremony, Time reported that "about 75 people linked to the Olympics have tested positive for COVID-19 so far." Not to mention, in countries and cities all over the globe there have been surges in positive cases, many of which are linked to the Delta variant, a highly contagious new strain.
On June 22, Tokyo's third state of emergency expired and, within weeks, another COVID-19 surge caused officials to declare a fourth state of emergency. Despite all of this, the Olympic torch relay continued, and IOC president Thomas Bach doubled down on carrying on with the Games. Writing for Slate, Eric Margolis notes that just 17% of the population in Japan is fully vaccinated.
The IOC's response to the COVID-19 pandemic has also led protestors to shine more light on other harms associated with the Olympics. For example, each Games leads to a slew of abandoned venues, the displacement of both housed and unhoused locals as well as Indigenous communities, and detrimental pollution and other environmental degradation. With all of this in mind, it's no wonder more and more protestors are calling for the Olympics to be canceled. Margolis echoes this sentiment, writing, "[A]fter two years of reporting on the Olympics, I'm not grateful that these Games are about to come at all."
With the Games kicking off today — despite calls for cancelation — we're taking a look at everything you need to know about this controversial competition, from the Olympics' initial postponement to the recent increase in mainstream anti-Olympic sentiment.
No Other Modern Games Has Coincided With a Pandemic
Back in 2016, the Summer Games, held in Rio de Janeiro, Brazil, were plagued by concerns over the Zika virus. Despite being found in more than 50 countries, the mosquito-borne virus disproportionately — and severely — impacts Brazil and the folks who live there. At the time, a Canadian health specialist called for a postponement of the 2016 Games. And, when the Games went on as scheduled, several high-profile athletes, including pro golfers Rory McIlroy and Jason Day, withdrew from Rio 2016.
In comparison to Olympic boycotts of the past, which have seen large swathes of athletes as well as entire nations pull out of the Games, these withdrawals from Rio 2016 weren't particularly disruptive. But, unlike COVID-19, the Zika virus never evolved into a full-blown pandemic. With the Berlin-hosted 1916 Olympics being cancelled on account of World War I, no other modern games has coincided with a pandemic.
For many athletes, who live their lives in regimented four-year cycles, the postponement was more than just a dream deferred, but, still, it's clear that last year's decision to postpone Tokyo 2020 was the correct one. Unfortunately, even though a year has passed, the pandemic isn't over; as of July 20, 2021, 4.13 million people have died worldwide as a result of COVID-19.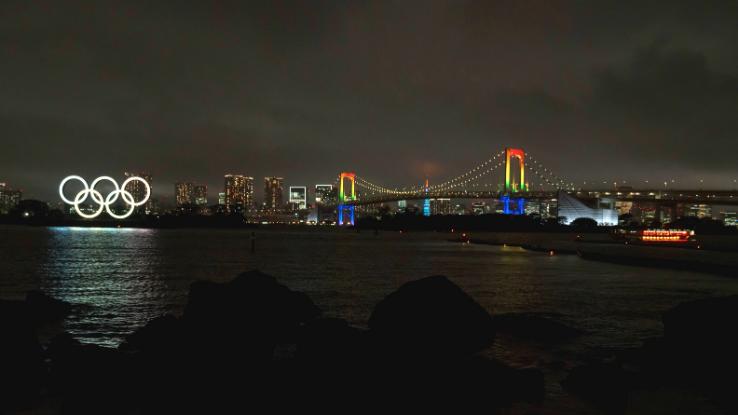 When there were less than 100 days to go before the Games, the Japanese government imposed another state of emergency in Tokyo amid an increase of COVID-19 cases. Despite this fourth wave, Prime Minister Yoshihide Suga had said that any state of emergency declaration would not impact the host nation's ability to hold the Games. The primary reason? So much time and money goes into the Games, from coordinating the creation and revamping of infrastructure to marketing the Games and producing merchandise and other time-sensitive materials.
The astronomical price tag has only worsened as of late; Beijing's 2008 Games cost China a whopping $40 billion, bested only by Sochi 2014, which saw Russia spending roughly $51 billion to host the Winter Games. In the last 15 years, millions of spend has easily turned into several billion, and, every four years, the seeming need to impress the world looms even larger for host cities.
Amid the green-lighting of "New Start Tokyo 2020," a task force saddled with the mass rescheduling process, Business Insider reported that the cost of the Tokyo Olympics had ballooned to double that of the official $12.6 billion planned cost. In the wake of the postponement, that cost has reached around $15.4 billion — though, as reported by Sports Illustrated, "Government audits suggest the number is closer to $25 billion." Needless to say, this off-field "competition" and the continued focus on economic costs has seemingly clouded officials' judgement when it comes to putting public health and safety first.
Tokyo 2020: COVID-19 Playbook & Precautions
In February 2021, the IOC released its 33-page Tokyo 2020 Playbook, which outlines everything from common-sense advice — mask up, stay distant from others, avoid unnecessary touching, and wash your hands — to travel protocol. While international fans will not be allowed to attend the Games in the interest of safety, athletes who arrive in Japan must produce a negative COVID-19 test within 72 hours of their departure flight.
After arrival, they'll have to procure another negative test. Although there's no mandatory quarantine period, there's also no typical tourism or public transit use allowed during those first 14 days in Japan. According to ESPN, athletes also have to submit detailed itineraries to officials, refrain from attending events they aren't competing in, utilize an app to track their health, and avoid cheering for their teammates. (Clapping, however, is encouraged.)
If an athlete breaks these rules repeatedly, or flagrantly, they may be sent home. Moreover, the IOC isn't requiring athletes to be vaccinated. Instead, vaccination is merely encouraged — even though roughly 11,000 are expected to travel to Tokyo in less than 100 days. This lax approach to vaccination has many experts calling the games "a gamble" (via USA Today), which is a disturbing thing to hear, especially for folks living in Japan.
"Letting in a huge influx of people, many from countries with out-of-control coronavirus transmission, is in fact a threat to the public health of the Japanese people," virologist Dr. Angela Rasmussen told ESPN. "I don't think it would be ethically problematic to require everyone to be vaccinated — it's a public health issue and it is a private event." However, Dr. Rasmussen does go on to acknowledge the challenges of vaccination — namely that countries are all in various stages of the rollout process.
Protestors Around the World Call Out the Olympics' Harm
A resounding 80% of Japanese citizens surveyed believed that the Games wouldn't happen, or, at the very least, that they shouldn't happen. That survey was conducted in January 2021, but the sentiment holds true for many months later. Without a doubt, part of the backlash is tied to the ongoing pandemic.
Like most other countries, Japan has dealt with several "waves" of COVID-19. This is difficult for any country, but, in particular, Japan boasts "the world's oldest population," which makes those surges all the more threatening. Moreover, Prime Minister Yoshihide Suga has become a controversial figure in terms of how he's handled the pandemic. Most notably, Prime Minister Suga enthusiastically backed the controversial "Go To Travel" campaign to boost domestic tourism.
But protests against the 2020 Olympics started long before the pandemic. In 2019, for example, anti-Olympics protestors gathered in Tokyo, voicing that the Games should be banned — not just in Tokyo, but all over the world. For one, the costly games end up contributing to local poverty levels and the displacement of housed locals, Indigenous communities, and unhoused folks. Additionally, the infrastructure takes a huge toll on the environment.
While Sports Illustrated has found that the number of protestors on the ground seems low, the anti-Olympics movement is picking up momentum internationally. For example, in Los Angeles, California, the would-be-site of the 2028 Summer Games, NOlympics LA was launched by the Housing & Homelessness committee of the Los Angeles chapter of the Democratic Socialists of America in 2017. Like the Tokyo protestors, the LA-based organization believes that Olympics destroy local communities.
"Regardless of how 'successfully' they are executed, these 'Games' will expose tens of thousands of our fellow Angelenos to incalculable risk and feed the problems which are already devastating and destroying the fabric of our communities today, while depriving us of the resources we need to make the city better," the organization's website notes. "Our goal is still to stop the Olympics."
Meanwhile, in Japan, Olympic runner Hitomi Niiya spoke out about the issue — a rarity for Olympic athletes. "As an athlete, I'm all for the Olympics," she said. "But as a citizen, I'm against it. A person's life is more important than the Olympics."
Editor's Note: As of July 22, the Olympics are set to take place from July 23 — August 8, 2021. Check back for the latest on Tokyo 2020.