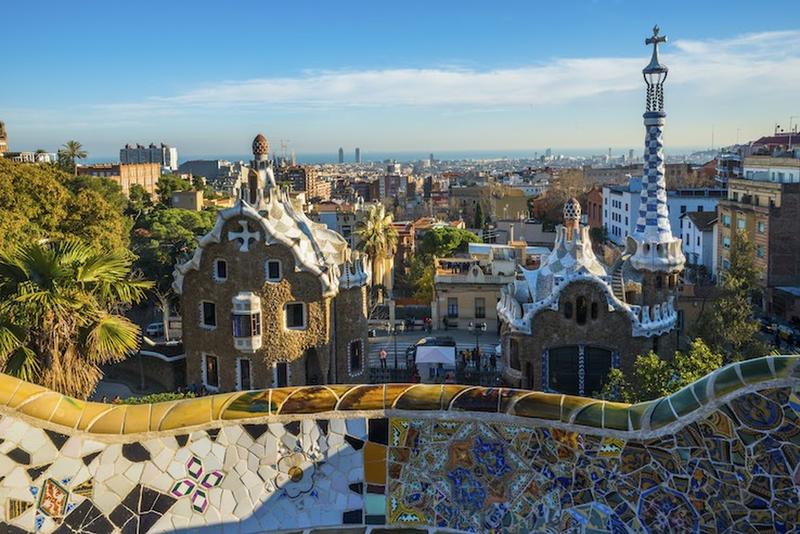 For more than a year we've had to make do with the idea of virtual travel. For the most part, we weren't going anywhere — but we could still fantasize about it, reminisce about past getaways, travel vicariously through a movie or a book. Things are changing.
According to the Centers for Disease Control and Prevention (CDC), as of May of 2021, 61.5% of adult Americans have received at least one COVID-19 vaccine dose. The CDC has changed its guidelines and now says fully vaccinated people can resume domestic travel. When it comes to international trips, though, things get a bit less straightforward, and the agency recommends checking the situation at each destination.
I've been daydreaming about catching a plane again and going somewhere, anywhere, since March of last year. That was until, at some point during the pandemic, I started feeling homesick and simply longed to see my family in Barcelona. I couldn't wait to get vaccinated and make it possible. I saw myself booking the tickets the moment I could also secure a vaccination appointment — making sure not to reserve a flight date that would fall before my complete immunization. Now that I'm finally fully vaccinated I'm starting to realize that — as with so many other COVID-19-related issues — nothing is really as simple as we first assumed.
And I've yet to secure plane tickets.
Travel Hasn't Returned to Normal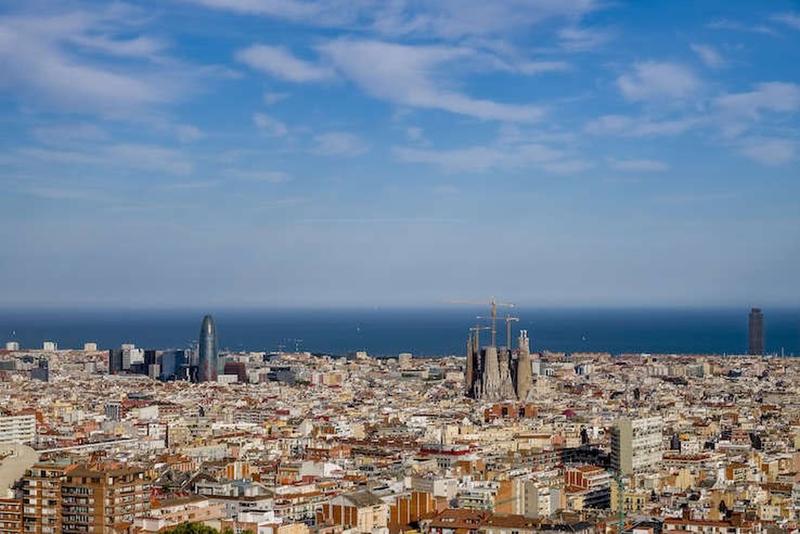 Worldwide commercial flights were down 49% as of February of this year compared to last year, according to FlightAware.com. That means a lot fewer options for travelers. Pre-pandemic two companies were flying direct from the San Francisco Bay Area to Barcelona. I had already gotten used to how "fast" the trip felt. But during the pandemic, one of those two airlines went bankrupt and the other one hasn't resumed all of its routes. So for certain European destinations, like Barcelona, the only option is a layover — or two, which I'm opposed to on principle.
Flying was painful before COVID-19. Especially so when it involved crossing oceans and borders. First, you had to get to an airport; wait in line several times; get screened by security; cross your fingers that your plane would make it on time with no technical issues; and cross your fingers again that the person sitting next to you on that plane wouldn't be extra chatty or a manspreader — or both. Don't get me started on racing through Heathrow or JFK trying to make a connection on time. Or getting stranded at the Zurich or Frankfurt airports for half a day because you didn't make that connection. There's also the matter of being stuck inside a plane for hours, experiencing the smells of an airplane toilet, having a neck pain-inducing nap, and then lining up some more before clearing customs and borders.
That was pre-Covid. The CDC requires passengers to wear a mask completely covering their noses and mouths while they're inside an airplane or at the airport. Passengers can take their masks off for brief periods while eating, drinking or taking medication and in some other very specific circumstances, like communicating to a person who is hearing impaired. So add wearing a mask for an extended time to the list of not-so-comfortable things you'll be doing while traveling.
Borders Opening & Changing CDC Guidance
The European Union is planning to reopen its borders to U.S. travelers who are fully vaccinated — with either Pfizer-BioNTech, Moderna or Johnson & Johnson. U.S. visitors, and those from other COVID-safe countries, will be able to enter the European Union without a COVID-19 test or quarantine requirement. The thing is, though, that the CDC doesn't precisely encourage you to go to Europe right now. Check the agency's travel recommendations by destination and you'll see all of the EU is still at a very high risk level for COVID-19.
"Travelers should avoid all travel to Spain," lists the CDC advisory page for my home country. Also, all air travelers coming to the U.S. from a high-risk-level country such as Spain are required to have a negative COVID-19 test result. And that's including U.S. citizens. So add that to the list of chores to do before flying back.
At some point in the very near future I'll book my plane tickets to Barcelona — although I'm having a hard time with the idea of not following the CDC's recommendations. I know this is probably not going to be the most comfortable of trips, but family calls. The ability to eat some jamón, drink a good red Garnatxa wine and see some friends also has its allure.
But in terms of whether a trip to Europe is right for you this summer, be aware of the updated information from the CDC and at your destination country. Plan accordingly to your needs. Keep in mind that things can change last minute and that this is probably not going to be a completely normal or stress-free summer. And just try to enjoy yourself while things start to slowly go back to normal.