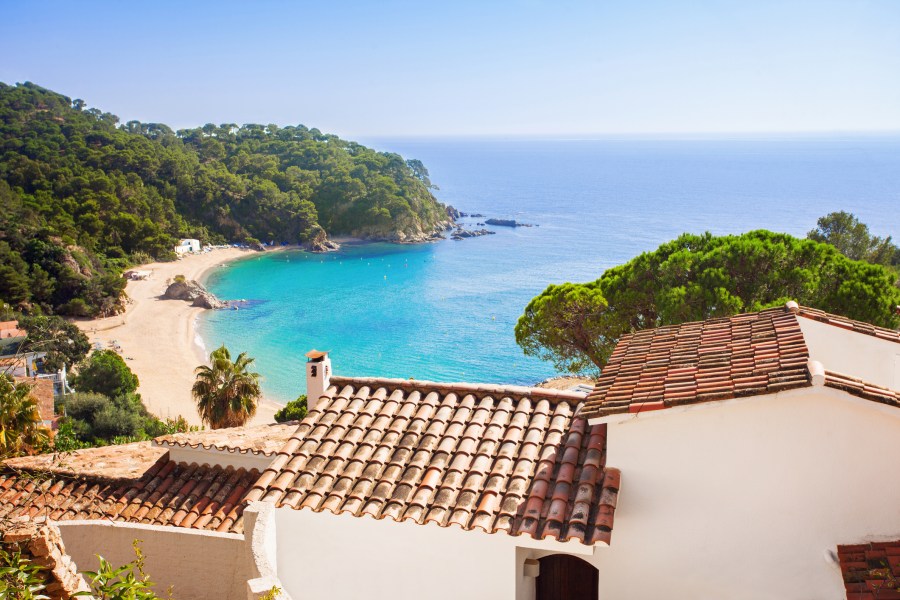 For those who love to travel (or want to), Spain is a country that you must visit at least once in your lifetime. The country offers breathtaking landscapes, captivating art and architecture, top-notch cuisine, and much more. And don't forget about the beaches! When it comes to visiting places in Spain, every city and town has its own unique flair. Sometimes we want to take in a new city as a tourist, but other times we want to experience life like a local. And opting for a holiday home rental rather than a hotel can be a great way to get a taste of the simpler life in a new location.
Before you can begin ogling houses with beautiful kitchens, where you can try your hand at a dish of paella, you need to figure out where to start your search. If you've never researched places to visit in the country, you're in luck. Here, we'll break down five of the best places to book holiday homes in Spain!
Fall in Love with the History and Architecture in Seville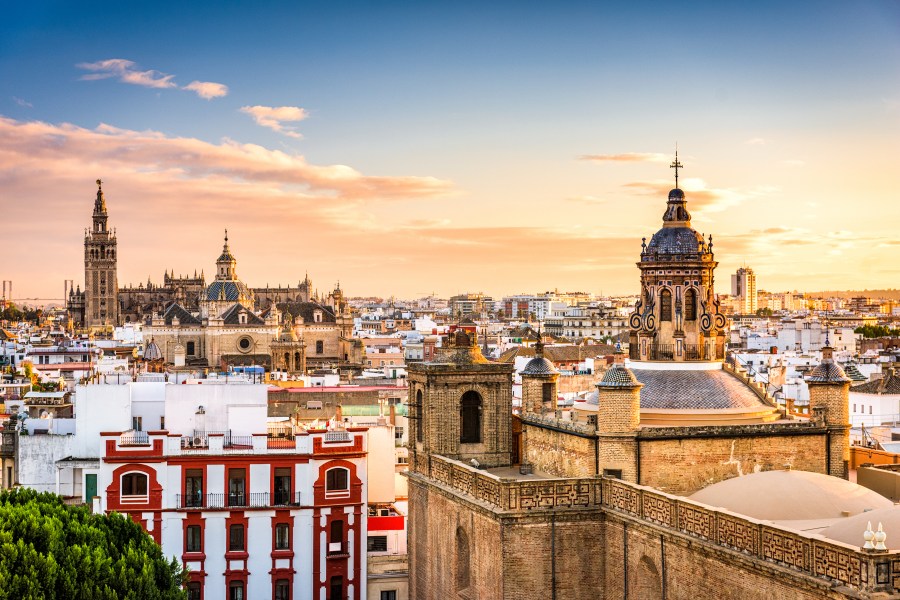 The city of Seville is renowned for its history and stunning architecture. An abundance of museums and churches mean that you won't be want for ways to fill your day. It is also the home of the Spanish monarchy. The royal family of Spain lives in the Real Alcázar, a gorgeous palace that is also open to the public to visit at certain times throughout the year.
Seville isn't all about history, though. The city also is home to some of the best folk music and flamenco dance spots. If you're looking for something different to do, try a flamenco class! Or you could visit the Plaza de España, a popular spot filled with fountains, canals, and Venetian-style bridges.
Central Seville is the best neighborhood if you want to be in the center of Seville. However, the fanciest and most expensive hotels are here as well. El Arenal is a great residential neighborhood to book a hotel or rent an apartment if you are on a budget. Overall, Seville is very safe and peaceful spot to visit.
Enjoy the Whimsical Art and Culture of Barcelona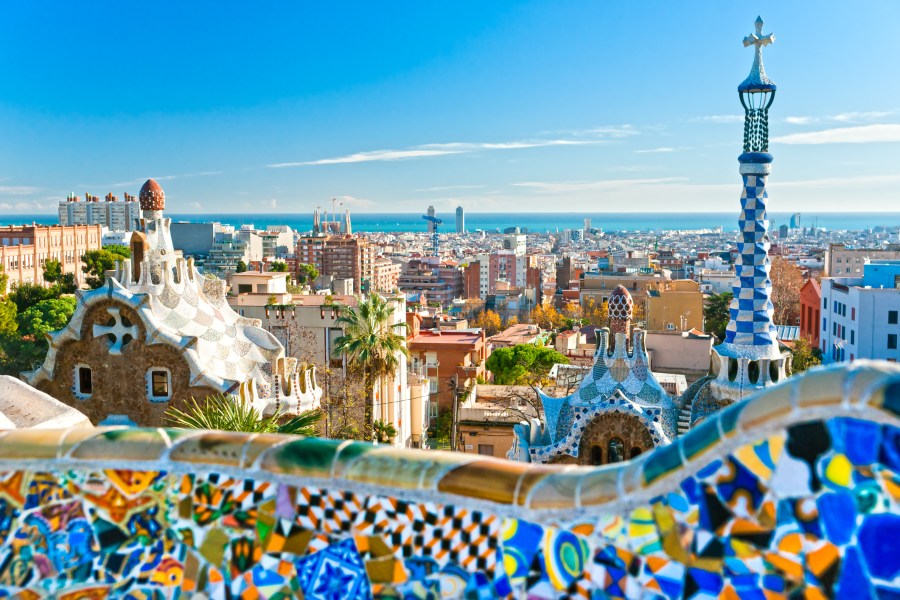 If you are visiting Spain, Barcelona is likely to be high on your list of places to visit. It is Spain's most popular tourist destination. The city is a perfect mix of history and culture, with incredible architecture and churches but also beachside nightclubs and restaurants. One of the unique attractions in the city is the 42-acre Park Güell, with vibrant, whimsical buildings and pathways. Barcelona is also known for Las Ramblas, a large boulevard that runs right through the city's heart. But best to window shop when you visit, as the number of tourists walking the streets also means inflated prices.
When dining out, keep in mind that mealtimes fall later in the day. Restaurants are typically open from 1:30 pm to 4:00 pm for lunch and then 8:30 pm until 11:00 pm for dinner. Stores close for a lunchtime siesta (rest) in the middle of the day and on Sundays.
Because Barcelona is so popular, it's definitely not the cheapest city to visit. The best times to visit Barcelona are early summer or fall since it tends to get very humid late summer, but these seasons will also come with the highest prices. Some of the most popular places to stay are the Casa Bonay, Cotton House Hotel, and El Palauet Barcelona. If you want to save money, you should stray from popular areas like Las Ramblas or Sagrada Família. However, you can find hotels or holiday rental homes that fit your budget; there are many popular places to stay in this region.
Relax on the Sandy Beaches of Mallorca
For those who may be looking for a more relaxing holiday in the sun, look no further than Mallorca. The island is known for its sandy beaches, including Cala Llombards and Playa de Muro. You can also enjoy a nice hike, bike ride, or drive through the Serra de Tramuntana (translated as "mountains of the north wind") that compose the center of the island.
Though Mallorca is known for its beaches, there is history and culture here too. A prime example of that is the grand Palma Cathedral, or La Seu. Located in the heart of Palma, Mallorca's capital, it is one of the tallest Gothic structures in Europe.
Mallorca hotels and resorts by the water are the best places to stay for easy access to the beaches. However, Palma is a great place to stay if you would prefer to be out in the rural countryside of the island.
Shop and Sightsee in Spain's Capital City of Madrid
If you want a place to shop and go sightseeing while in Spain, look no further than Madrid, the country's capital city. The popular Plaza Mayor is where you will find the most souvenir shops and restaurants, as well as street performers and markets. It is also where you can find the city's most memorable piece of public art, a statue of Philip III on horseback. Other landmarks include the Opera, the Royal Palace, and the Convent of Las Descalzas Reales.
If you love art, you will not want to miss visiting the Prado Museum, one of the most popular art museums globally. Some of the most famous works inside the museum include Velazquez's "Las Meninas," Goya's "The Third of May 1808," and El Greco's "Adoration of the Shepherds." Just be sure to get there early to beat the rush of daily visitors!
If you are looking for a place to stay in Madrid, Sol is in the center of all of the action. Many of Madrid's most popular attractions are within walking distance of the neighborhood. Another neighborhood is the Barrio de Las Letras (translated as "the literary quarter"). Here, you will get a mix of traditional and modern architecture in the capital city.
Snag Some of the Best Tapas in Granada
If you're a foodie, you should consider visiting Granada. An ancient city with impeccable architecture, Granda is also known for its fantastic tapas. So much so that most bars offer a free tapa with every drink! Los Diamantes is one of many great places to try some Spanish tapas.
While the tapas may be the star of your visit, you can't miss the historical sites of Granada. The city is known for the Alhambra, a beautiful palace built between the 13th and 14th centuries. Perched on top of a hill in the middle of the city, the palace offers a phenomenal, panoramic view of Granada. Another popular attraction is Spain's second-largest cathedral, the Granada Cathedral.
Downtown Granada is the best place to stay to easily reach many of the city's attractions, though it can be pricy. If you're focused on the nightlife and getting some tasty tapas, then you'll want to stay in Beiro (which is also more affordable). Chana, a residential and commercial neighborhood in Granada, also has affordable homes that you can call yours while on holiday.