Whether you agree with his viewpoints or not, Trevor Noah has become a highly respected voice in the political commentary realm. Combining his love of comedy with his nuanced views, Noah demonstrates his ability to serve up hot takes on controversial topics of all kinds. But he didn't start his journey with this end goal in mind. In fact, Noah began his journey as a standup comedian who was just looking for ways to make the world a happier place.
Using Comedy to Cope — and Spread Joy
Even though he didn't intentionally go into comedy, it seems like that really was Trevor Noah's destiny. Born during the height of racial apartheid in South Africa, Noah, a biracial person, became all-too-aware of racism, racial violence and inequality at a very young age. While growing up, it was a crime for Trevor to be seen with his white father, Robert Noah, in public. His mother, Patricia Nombuyiselo Noah, is Xhosa; as a Black woman, she had to dress as a maid in order to see her husband. At the time, interracial relationships were considered criminal.
These circumstances were traumatic, to say the least. To cope, a young Trevor Noah turned to comedy. As someone who was constantly being pushed and pulled between the Black and white communities in South Africa, Noah realized that humor could build a bridge, bringing together these different worlds he experienced. The only problem? There was no obvious path to becoming a comedian in his home country.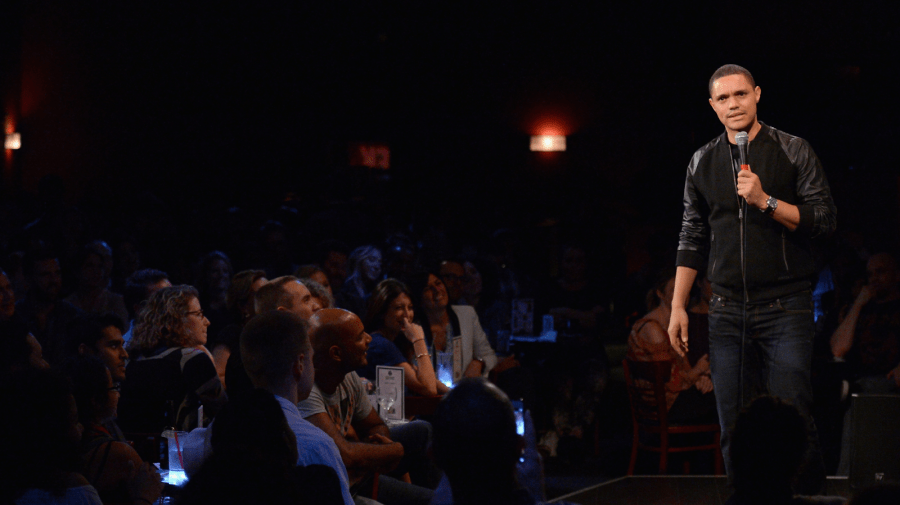 Over the years, Noah worked as a DJ, radio show host and actor. The only common thread stringing these positions together was that he always managed to infuse comedy into them. So, when he wound up at the infamous comedy night in Johannesburg, it didn't take long to convince him — via a dare — to go on stage and show off his comedic chops.
Fortunately, Noah killed it, leaving the audience in stitches, even though he had no "professional" comedic training. He just put his own hilarious spin on various stories taken from his own life. For Noah, it was an incredibly formative moment, one that pushed him to seize every opportunity to take the stage and spread the gift of laughter.
Trevor Noah: A Big Break Comes His Way
After working a series of gigs and "typical", non-comedy jobs, Trevor Noah created his first solo comedy show, The Daywalker. In 2009, he performed it in Johannesburg to a sold-out crowd at a 1,100-seat venue. The subsequent DVD recording of the show became an instant best-seller. Clearly, Noah was ready for the big leagues. After that, he went on to host his own short-lived show, Tonight with Trevor Noah, which ran from just 2010–11.
As many comedians do, he tried his luck at one of the biggest international stages — the Edinburgh Fringe Festival in Scotland. There he performed his second solo show, The Racist, which later turned into a tour that led him to the United States. Although he was impressive enough to appear on The Tonight Show with Jay Leno and create another comedy special, Trevor Noah: African American, Trevor Noah still hadn't quite caught on in the U.S.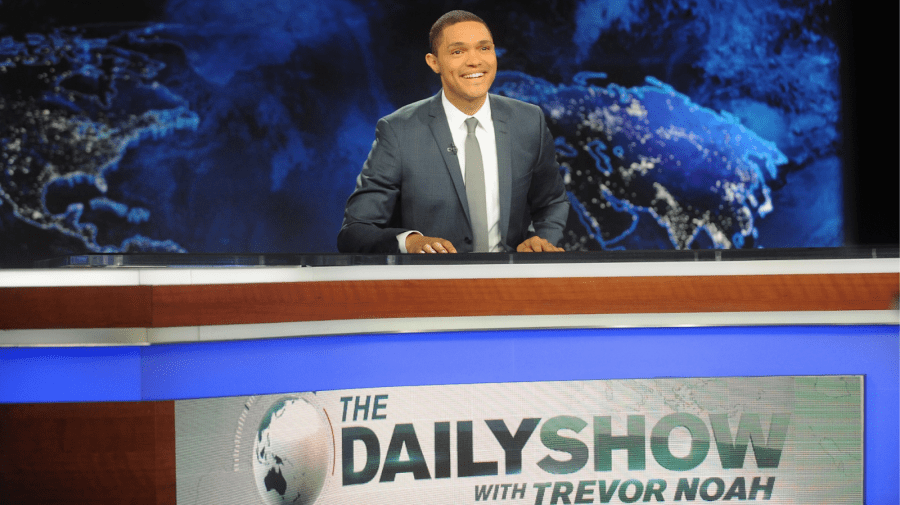 Finally, in 2014, Noah appeared as a correspondent on The Daily Show with Jon Stewart. Although he started his time on the show with bit parts here and there, his popularity grew. A year later, when Stewart announced his retirement, the network shocked the world by announcing this somewhat-new-to-the-scene, non-American biracial comedian as the official new host of The Daily Show.
"People didn't even know me and they hated the idea of me," Trevor Noah told 60 Minutes about the beginning of his tenure as host The Daily Show. But, with the 2016 presidential election brewing, Noah found ways to recapture the show's audience — and grow it, too. Although clearly a satirical show, Noah used the tone — and the tools of comedy — to great effect.
Trevor Noah Today
Today, The Daily Show with Trevor Noah is considered "TV's Most Influential Comedy" by huge media outlets. Like Jon Stewart before him, Trevor Noah provides his refreshing, comedic takes on all things current events and politics. Perhaps unintentionally, he's become an unofficial representative of progressive voices in the U.S. While comedy is his main gig, Noah has also realized the power of his platform — and aims to do more than just spread laughs with it.
Due to his own upbringing, Noah knows first-hand how people can be oppressed and discriminated against. Unlike other pundits or talk-show hosts, Trevor Noah always brings empathy to the topics he's covering — and to the people impacted by the world's happenings. In the wake of the murder of George Floyd and the resurgence of the Black Lives Matter (BLM) protests, he used his platform to bridge gaps and bring attention to systemic racism in a blunt, honest way that others weren't so keen doing.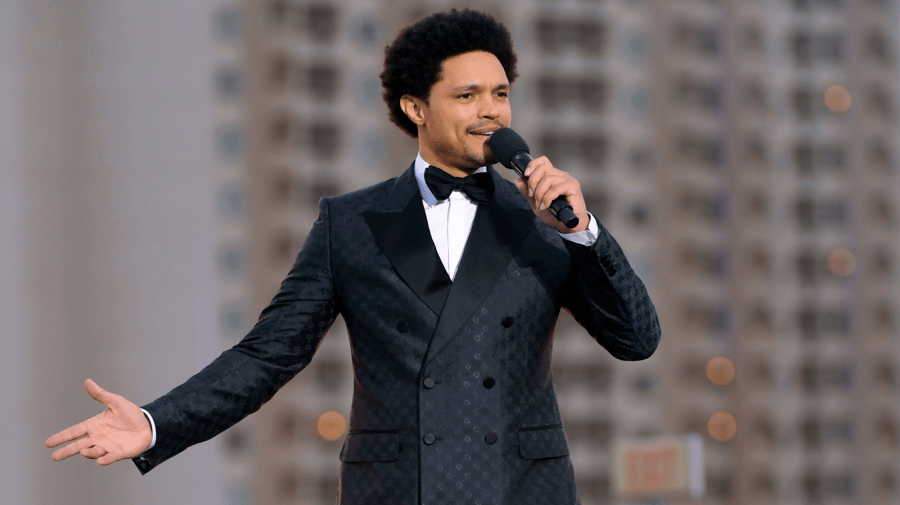 "I think sometimes in society, people get more focused on the symptoms than of the cause," he said of the BLM protests, which opponents have criticized for being "destructive". "I think the real question we should be asking is why does there need to be a protest in the first place. If I had a magic wand I wouldn't be trying to fix protests, I would use it to get the police to stop brutalizing Black people, that's why protests are happening."
Noah's approach to covering the news and current events is clearly resonating with Americans. In addition to launching a slew of podcasts back by The Daily Show name, Noah has helped the program garner its most Emmy nominations ever. With many Americans losing faith in media outlets, comedians like Trevor Noah have taken on an additional role: they show others how to thrive in the face of adversity, challenge the status quo, and, of course, have a good laugh while doing so.