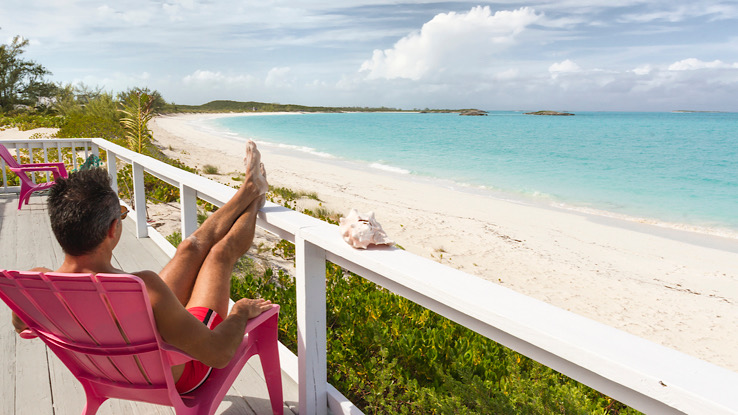 Are you looking for a destination for your next vacation? The Bahamas has everything you could be looking for in a tropical getaway. It's covered with resorts, crystalline turquoise waters, postcard-perfect beaches, and scenic views. Sound like a place you want to visit? Check out our ultimate Bahamas travel guide. You'll find tips on when to visit, top places to go to, bucket list experiences, what to carry or expect, and much more.
About the Bahamas
The Bahamas is an excellent tourist destination located in the Caribbean. With over 700 islands and 2,400 cays, there is an adventure at every turn. Want to walk on white or pink sand beaches, explore the Bahamas from the ocean floors, or try fantastic seafood? You can do it all. Are you looking for adventure? You can swim with pigs, kayak, or snorkel in underwater limestone caves. You can also enjoy shopping at a variety of amazing stores. Check out our Bahamas travel guide to plan your trip.
What's the Best Time To Visit the Bahamas?
The peak season to visit the Bahamas is from December to April when you will get the best weather. There is a lot of sunshine and less rainfall to disrupt your trip. At the same time, the beaches are covered with people, and hotel prices are relatively higher.
Try to avoid visiting the islands between June and November. They lie within a hurricane belt, and there are frequent storms. However, October is one of the most budget-friendly months. If you choose to visit then, be sure you know where to go for safety.
What To Expect
Preparation is key to every peaceful and successful vacation. Below is a Bahamas travel guide with a few tips to help you plan properly and make your stay worthwhile.
Language: English is spoken across the Bahamas and is the main language. This makes communicating with other people easy and forming great relationships as you travel. But be sure to pick up on some commonly used words in their dialect.
Currency: The Bahamian Dollar (BSD) is the country's official currency. 1 BSD is equivalent to 1 USD. You can exchange your currency for the BSD in most banks and hotels in the country. Or you can visit the Bureaux de Exchange if you desire. However, since the US Dollar is accepted everywhere in the country, that's not necessary.
Cards and ATMs: Most parts of the main tourist centers in the Bahamas have ATMs. You can find ATMs on large islands such as Paradise and New Province Island. However, finding an ATM might be slightly challenging while exploring the Out Islands. Hotels, large shops, restaurants, and major shopping hubs accept credit cards. It will be helpful to have cash as most small vendors do not accept cards.
Plugs: The Bahamas uses type A and B plugs. They come with a standard frequency of 60Hz and a standard voltage of 120V. It is recommended to carry a universal adapter. You may want to use a converter when using hot tools and hairdryers.
Safety: Safety is a top priority for all travelers. Most parts of the Bahamas are safe, but not all. For instance, the Grand Bahama and Nassau have recorded the highest gang activity and crime rates. Property theft, assaults, and armed robberies are more frequent than on other islands. Remote and On Outer islands are generally safe. As a precaution, avoid walking alone on poorly-lit paths, especially in the evenings. Also, avoid too much liquid cash. Exercising regular safety steps is always wise when you're in a different country.
Top Places to Visit in the Bahamas
The Bahamas offers sun-soaked powdery sand beaches, beautiful seas, and bustling entertainment complexes. Whether you are a first-time visitor or a returning traveler, it has something for you. Here are some of the top places you should visit in the Bahamas:
Andros Island for scenic trails and untouched natural treasures
Atlantis Paradise Island to dive into the culture and enjoy marine activity
Bimini to participate in deep-sea fishing tournaments
Blue Lagoon Island for incredible experiences swimming with dolphins
Caribbean Birding Trail for a fantastic bird-watching experience
Compass Cay to swim with the sharks
Exuma Cays Land and Sea Park to see the Caribbean wildlife and swimming pigs
Garden of the Groves for a time to reconnect with nature and learn about lots of flowering and non-flowering plant species
Tiger Beach for a thrilling diving experience and unique photos with tiger sharks
Western Esplanade Beach and Cable Beach for postcard-perfect scenic views as you sip the best wine at the beach bar.
Nassau, Bahamas
Many people visit the most populated area and the country's capital, Nassau. You can explore unique architecture in Nassau, take a historic tour of Fort Charlotte and Pirates of Nassau Museum, or experience luxury at Paradise Island. Here are some things to do if you plan to stay in the country's capital.
Check out the color changes of the crystal clear water at the Coco Plum Beach when reflecting sunlight.
Enjoy the white sands, scenic views, and warm weather at Cable Beach.
Go shopping at the Straw Market. You will get lots of Bahamian art, crafts, and souvenirs in one place.
Take a walk at the Queen's Staircase.
Tour the John Watling's Distillery if you are a wine enthusiast.
Visit Aquaventure and have a look at the themed aquarium.
Sustainable Bahamas Travel Guide
The Bahamas is also great for eco-friendly travel destinations. Some of the sustainable destinations you should visit are:
Andros Island, which is home to spectacular eco-friendly adventures
Inagua National Park and Caribbean Birding Trail for bird-watching
The Creative Nassau Market for Bahamian-made foods, drinks, artwork, jewelry, and straw-weaved souvenirs
Watch native plants at The Leon Levy Plant Preserve located northwest of Exuma