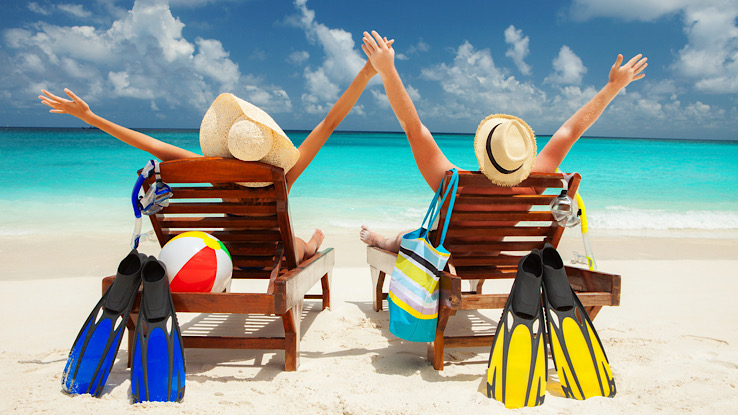 Belize is on the eastern coast of Central America, right along the coast of the Caribbean. Mexico is on the northern border, and Guatemala is to the south and west. Belize is home to many stunning landscapes, from ancient Mayan temples and jungles to pristine beaches, which are home to the world's second-largest barrier reef. So it has become a popular travel destination. Check out this Belize travel guide to plan your trip.
Best Times to Travel to Belize
Belize tourism is usually at its height from December to April, when the weather is at its dryest and most cool. Or course, the weather can vary depending on which region you visit.
If you're going to the Cayo District or the Cayes, you may want to shoot for July-February when it doesn't tend to be so hot.
More tropical parts of the country, such as Placencia and the Toledo District, can be a bit rainier year-round but tend to be best to visit between January-May.
It's also worth noting that you can score some major discounts by visiting certain areas in the off-season. Overall our Belize travel guide thinks the best time to visit Belize truly depends on which part you're interested in and what you plan to do. 
What To Expect: Belize Travel Guide
Top Places To Visit
Ambergris Caye
If you're looking for a full-on Caribbean experience, then check out Ambergris Caye, the largest of Belize's many islands. Just a quarter-mile off the island's coast, you'll find the Belize Barrier Reef, a top tourist attraction and scuba diving destination. There are also plenty of resorts, restaurants, and entertainment options.
Caye Caulker
Are you looking to escape to a laid-back island paradise? Then Cay Caulker is also a great choice. It's a bit smaller and less crowded than some of Belize's more popular destinations but is also less expensive. You'll find plenty of retail shops, restaurants, and local diving, fishing, and snorkeling opportunities.
Cayo District
Do you want to explore the mainland of Belize? Then the Cayo District tends to be a great option. As the country's largest district, Cayo is home to plenty of natural attractions, including large cave systems, miles of lush jungles, and some of the most significant Mayan sites in the country.
Placencia
As the home of some of the most beautiful beaches in Belize, the laid-back village of Placencia has become one of the country's most popular tourist destinations. There you'll find luxury resorts, prestige beaches that are great for a wide range of water activities, and plenty of great shops and restaurants. 
Sustainable Travel Destinations
Belize is a popular destination for the eco-conscious traveler and offers plenty of sustainable travel opportunities. If you'd like to see the country's rainforests firsthand, this Belize travel guide covers that too.
You can consider staying at the Black Rock Lodge. Nestled in the rainforest, on the banks of the Macal River, the lodge offers exceptional tours by guides dedicated to respecting and preserving the natural environment. The property also relies on solar and hydro-power and farms its own food.
Another great option is the Table Rock Jungle Lodge, an award-winning ecolodge that doubles as its own organic farm. Enjoy a stay in an eco-friendly cabana, relax on the river, or allow the expert staff to help you plan a tour through the jungle or a trek to an ancient Mayan site.
Bucket List Experiences
Belize offers plenty of once-in-a-lifetime experiences, whether you're into scuba diving, exploring the rainforest, or archeology. Here are a few great ideas to add to your bucket list!
As you can see from our Belize travel guide, it has plenty to offer any traveler. Whether you're looking for a relaxing trip in a laid-back fishing village or on an adventurous trek through the rainforest, Belize has plenty of great opportunities for everyone.