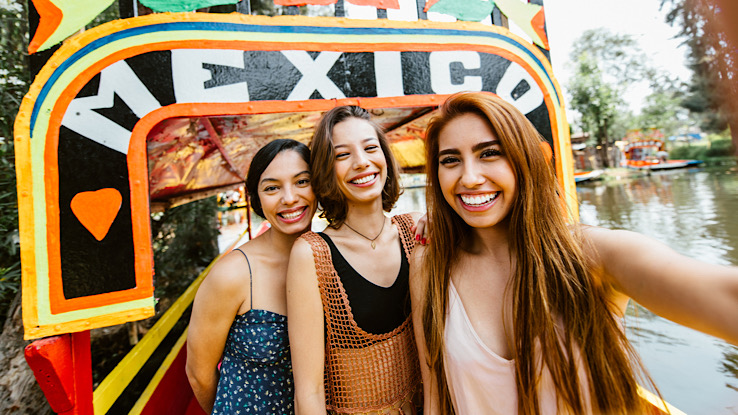 Mexico is a vibrant country rich in culture, fun, and history. There's everything from stunning beaches and tropical jungles to lively cities and ancient ruins. Don't start packing your bags until you learn what to expect during your trip. This guide includes everything you need to know about Mexico, including the best cities to visit, must-see attractions, and activities. So sit back, relax, and get ready for an adventure!
When Is the Best Time To Travel To Mexico?
Mexico has many different climates and activities. So the best time to visit Mexico depends on what you want to do.
If you're interested in a lively scene, consider visiting Oaxaca for one of these popular festivals:
Any time between October and April is a good choice if you're interested in soaking up the sun. These months are hot, but they offer the best opportunity to see the desert in all its glory. December and April offer the warmest weather and the least amount of rainfall. However, to avoid crowds, you may want to visit during the summer months of May through September. The weather is still pleasant, and you'll find better deals on accommodation and flights.
What To Expect In Mexico
To properly plan your trip to Mexico, you need to know some basic information. Let's discuss a few technicalities for you to keep in mind.
Official language: For starters, the official language of Mexico is Spanish, but English is common, too. In tourist areas, it's not unusual to find signs and menus in both languages. However, it's always polite to attempt a few phrases in Spanish before resorting to English.
Currency: The Peso is Mexico's official currency, but US dollars are also accepted in most areas. ATMs are readily available, and most major credit cards are accepted at larger establishments. When using pesos, check the exchange rate before making any purchases.
Plugs: Regarding plugs and sockets for devices, Mexico uses the same type as the United States.
Safety: Also, Mexico is generally a safe country to visit. Still, it's always wise to take precautions and use common sense when traveling in an unfamiliar place.
What Are the Top Places To Visit In Mexico?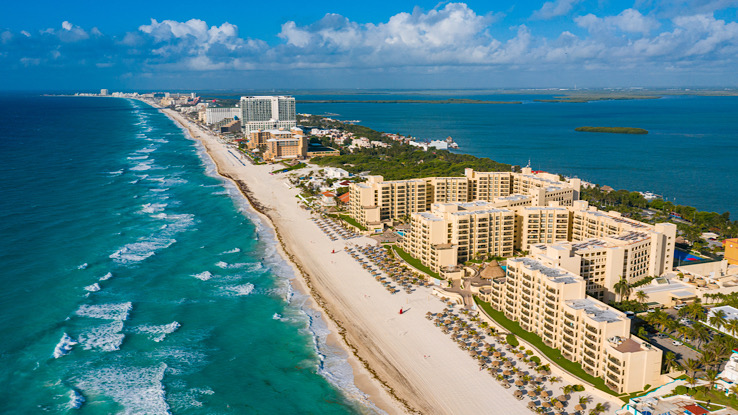 Mexico is full of diverse opportunities for visitors. Where you go when you get there will depend on your interests. Here we'll talk about some popular options.
Acapulco
One of the most famous places to visit is Acapulco. Located on the Pacific Coast in Guerrero, Acapulco has been a popular vacation site for ages. You can enjoy a lazy day sunbathing on the beach, take a day tour of the city, or watch the cliff divers take to the skies and into the water at La Quebrada. You might also visit the Fort of San Diego for a buzzing nightlife, beautiful beaches, and delightful food culture.
Mexico City
Mexico City is Mexico's capital and one of the world's most populated cities. It's home to several historical and cultural sites and an animated nightlife scene. You can also explore ancient ruins like the Templo Mayor and the Palacio Nacional and enjoy many great restaurants and bars.
Cancun
Cancun is a popular beach destination located on the Yucatan Peninsula. The city is home to some of Mexico's best beaches and several resorts and hotels. It offers several water activities, like jet skiing, parasailing, and snorkeling. You can also explore the Mayan ruins of El Rey and party at one of the city's many nightclubs.
Oaxaca
Another great place to explore is Oaxaca. This colonial city near the Sierra Madre Mountain range is a great nook to enjoy. It's full of authentic food, bold colors, culture, beaches, and waterfalls. Immerse yourself in the Zapotec and Mixtec history by visiting the archaeological sites. You can also hike the mountains or enjoy the breeze as you surf or lounge around.
Bucket List Experiences In Mexico
There are so many things to see and do that it can be hard to decide what to put on your bucket list. However, some things stand out more than others.
Cultural Events
Mexico is popular for its culture. Attending the Day of the Dead festivals in Oaxaca is a must if you visit Mexico at the end of October. The city comes alive with parades, colorful lanterns, and decorations galore. Be sure to try the traditional food while you're there!
Historical Experiences
If history is your thing, Chichen Itza is one of Mexico's most popular tourist destinations. The ancient Mayan ruins are a UNESCO World Heritage Site and one of the New Seven Wonders of the World. You can also explore the Temple of Kukulkan, climb to the top of El Castillo, and learn about the history and culture of the Mayan people.
Xochimilco is the only remaining part of the waterways that existed before the Spanish colonization. Enjoy the ride on a trajinera as you glide across the canal, buy a flower or fruit from the chinampa, and chill.
Water Adventure
Swimming with whale sharks is a once-in-a-lifetime experience that you won't want to miss. Mexico is one of the best places to swim with these gentle giants in the world. Head down to Isla Holbox, one of the best places to spot whale sharks. You can experience around three hours of snorkeling with whales while learning about their lives from the tour guides.
Mexico also has some of the most beautiful cenotes or natural swimming holes in the world. These include Cenote Suytun, Cenote Ik Kil, Cenote Dos Ojos, and Cenote Azul. They offer an unforgettable experience, allowing you to swim in a cenote at sunset.
There is so much to do in Mexico that you might not get to experience it all in one trip. However, this Mexico visitor's guide can give you some great places to start your planning.