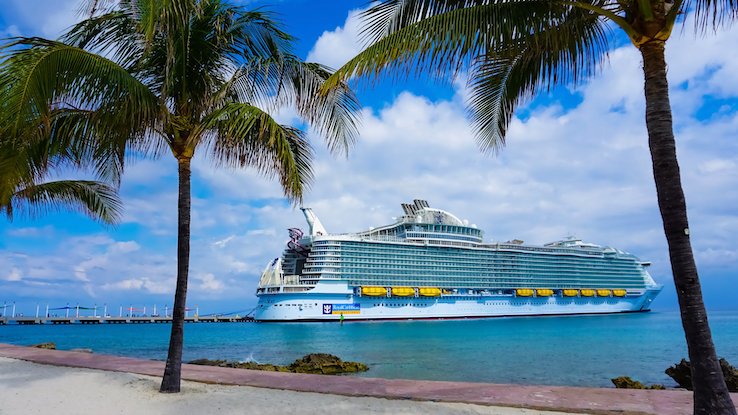 Don't miss our ultimate Royal Caribbean cruise tips! Whether you're looking to relax on the beach or explore new ports, we have the tips you need to make the best of your trip. Read on for advice on where to stay, what to do and see, and more!
Tips for Excursions
When planning a trip to a new cruise destination, it can be helpful to have a few tips ready so you know what to do. Whether you're looking for information about the local culture or just want to see some of the best sights, read on for our top tips for visiting destinations on your cruise.
1. Pack a travel wardrobe that fits the climate where you're heading. It's important to pack versatile and comfortable clothes. This way, you can be confident that you'll stay comfortable in the local weather.
2. Schedule your tours wisely. While each cruise destination offers different sights and activities, don't miss out on important landmarks and attractions by booking too many tours at once. By taking the time to plan ahead, you'll avoid missing out on anything important and save yourself time and money.
3. Take advantage of local transportation when you disembark. Buses and shuttles can be a cheaper and more convenient way to get around than renting cars or riding taxis. Not only will this save you money, but it will also give you a more personalized experience as you move from one destination to the next.
4. Bundle your sightseeing. If you have limited time in each port of call, consider combining a few different tours into one trip for a more comprehensive experience. This way, you'll get to see more in less time and avoid feeling rushed or overwhelmed.
5. Make use of the sun loungers and other amenities. Don't feel like disembarking at a particular stop? Spend lazy afternoons lazing by the pool instead of standing in line at the museum or zoo. With so much to see and do on your cruise ship itself, taking some time to relax will make all the difference.
Staying Healthy
If you're one of the unlucky few who get sick on a cruise, don't panic – there are plenty of things you can do to feel better. Here are some tips to help you get through your sickness without any hassle:
Know the signs and symptoms of common illnesses. This can help you determine when to get medical assistance.
Follow the cruise line's recommendations for avoiding sickness, even if you think you know better.
Let the ship's doctor or nurse take care of you – don't try to self-medicate.
Make sure you have all of the emergency information you need – including the contact info for your cruise ship's medical staff and for your physician back at home.
Avoiding Scams
Scams are common at ports of call for cruises, so be aware of them. If you do find yourself falling victim to a scam, don't hesitate to report it to your cruise line officials. Keep your passport, driver's license, and other important documents safe while on your cruise, and don't leave them unattended. Make sure you know the emergency numbers for your cruise ship, and be sure to use them if you need help.
This text was generated using a large language model, and select text has been reviewed and moderated for purposes such as readability.