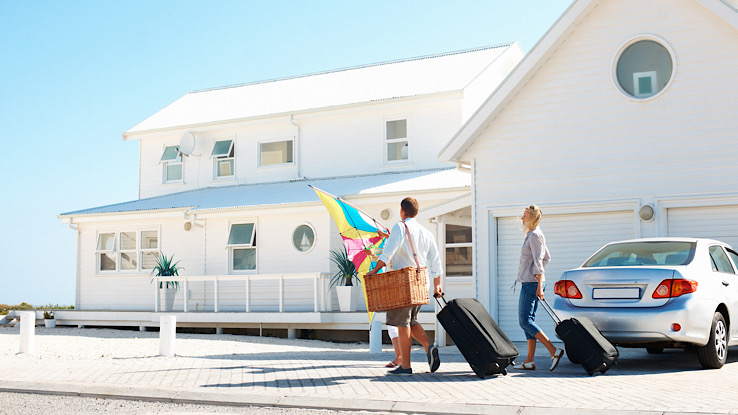 Vacation rental services have soared in popularity over the last several years. Companies like Airbnb and VRBO provide a platform where customers can book unique, privately-owned properties in prime locations. But what are these services, exactly, and how do they work? Let's dive right in!
What Are Vacation Rental Services?
Not long ago, the only choices for travelers to stay the night were hotels, motels, and bed and breakfasts. Then, along came VRBO (founded in 1995), HomeAway (2005), and Airbnb (2008), changing everything. These vacation rental services offered a way for property owners to make a steady income renting out their homes, cabins, and more. Tourists love them, too, as they can cook meals in the kitchen, pinpoint where they want to stay, and tailor their stay to their interests. Today, travelers can book apartments, condos, houses, boats, RVs, and even entire castles with the click of a button. These services bring in revenue through fees, charging both the property owner and the customer.
How Do Vacation Rental Services Work?
If vacationers know their desired location, they can likely find an Airbnb or VRBO for rent. You can search for the specific type of lodging you seek, the dates of your stay, and the price range on the vacation rental service's app or website. You can find it whether you want to go full-luxe in a Spanish villa or sleep in a rustic tent in the forest. Property owners receive reviews and ratings from guests, and vice versa, encouraging high-quality customer service, accommodations, and customer behavior.
Top Vacation Rental Services
The global vacation rental value was $74.64 billion in 2021, meaning there is no shortage of options in many popular destinations. Over 140,000 vacation rental service companies exist worldwide, ranging from mom-and-pop businesses to gigantic corporations. Most travelers, however, stick to the Big 2: Airbnb and VRBO. (HomeAway was a significant player, too, with great features, but became part of VRBO in 2020 – the properties are redirected to VRBO today). Let's take a look at the characteristics of each.
VRBO
VRBO is the original, and it is a good choice for many vacationers, especially families who like to have a space of their own. Its site offers superior sorting and filtering settings and a wide selection of properties. The main drawback is that it only provides standalone properties, limiting many travelers who want more flexibility and unique lodging.
Airbnb
This company came to the party a bit later but sure brought big changes and now has the most properties on offer – by far. If you book an Airbnb, it could be a shared room, treehouse, private room, or countless other options. Many people prefer the more affordable choices on Airbnb, smooth navigation, flexible bookings, and long-term rental discounts. However, customer service varies widely with so many properties under contract.
Whether you decide on an Airbnb, a VRBO, or other vacation rental services, you'll find an exciting and diverse selection. Investors and hosts can enjoy consistent income streams, and travelers can customize their dream vacation.